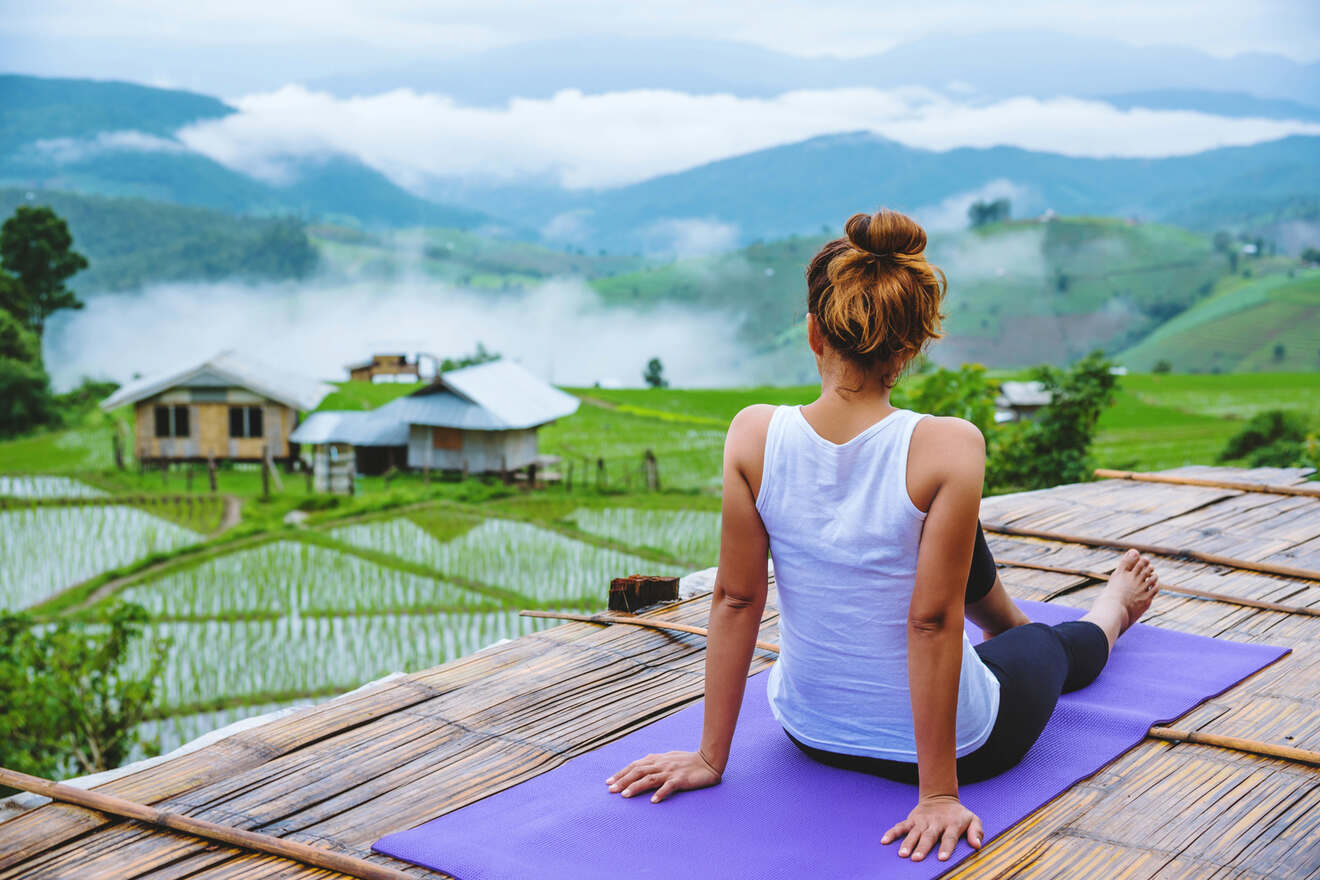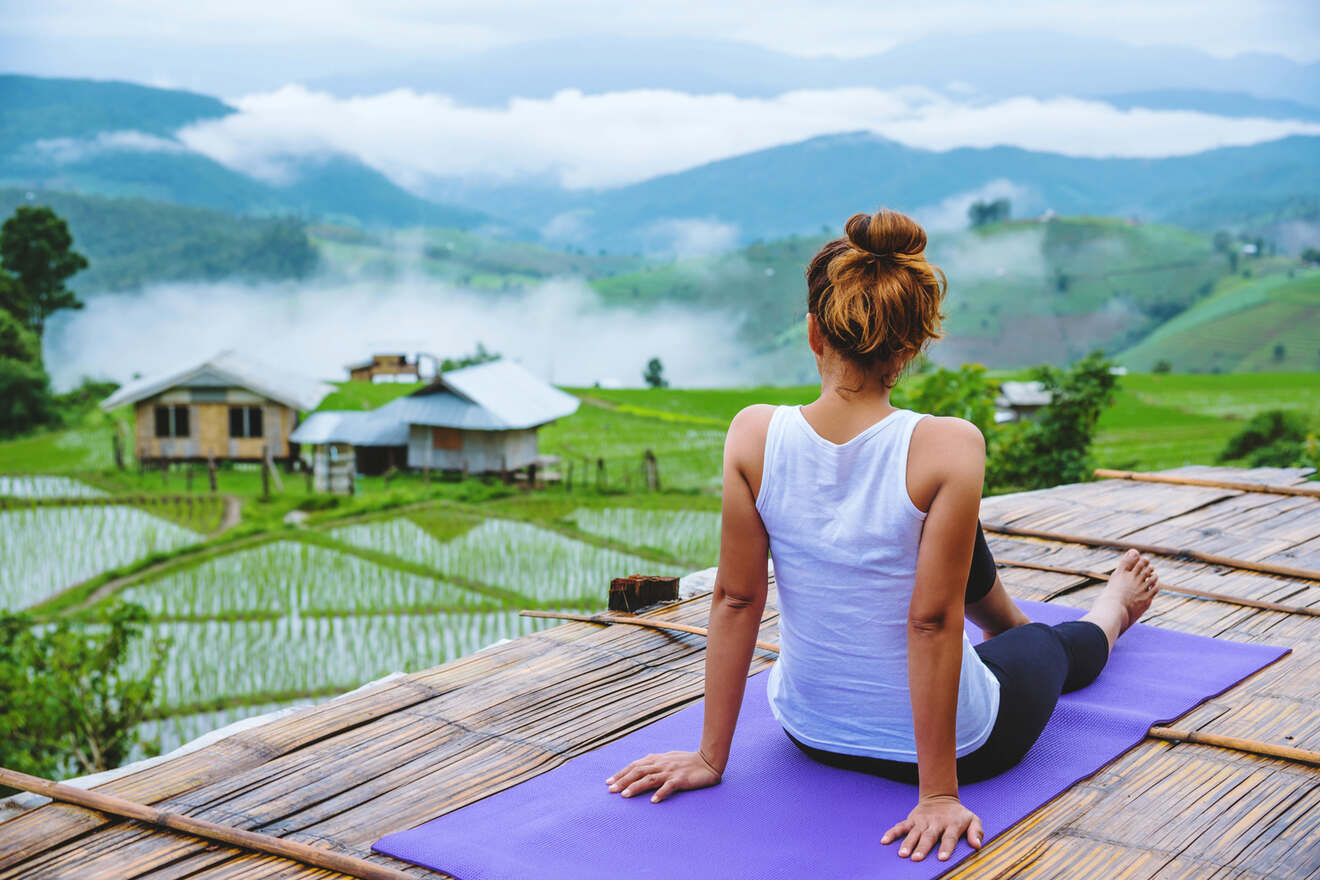 Decided to drop everything and sign up for Thailand meditation retreat? I'm proud! And happy, because I've spent so much time on the web searching for some amazing meditation and yoga retreats in this beautiful country!
Oh yes, this post has some of the best meditation retreats in Thailand which I've hand-picked myself after reading carefully all the reviews. As a fellow meditation practitioner I had a look at all the things that I'd consider when booking a retreat and excluded anything that didn't look safe or trustworthy.
Thailand is one of the most amazing places to start you healing journeys and whether you're a beginner or seasoned meditation practitioner, I'm sure you'll leave this country a changed person.
But in order to do that, I'd recommend booking your spot as soon as you can. These retreats tend to fill-up pretty fast, especially the ones with smaller groups.
Get your meditation cushion and let's start!
If you are in a hurry
Looking for a quick summary of the post? Check out this list, it has the best of the best meditation retreats in Thailand:
1. Yoga Teacher Training Chiang Mai – best for yoga teachers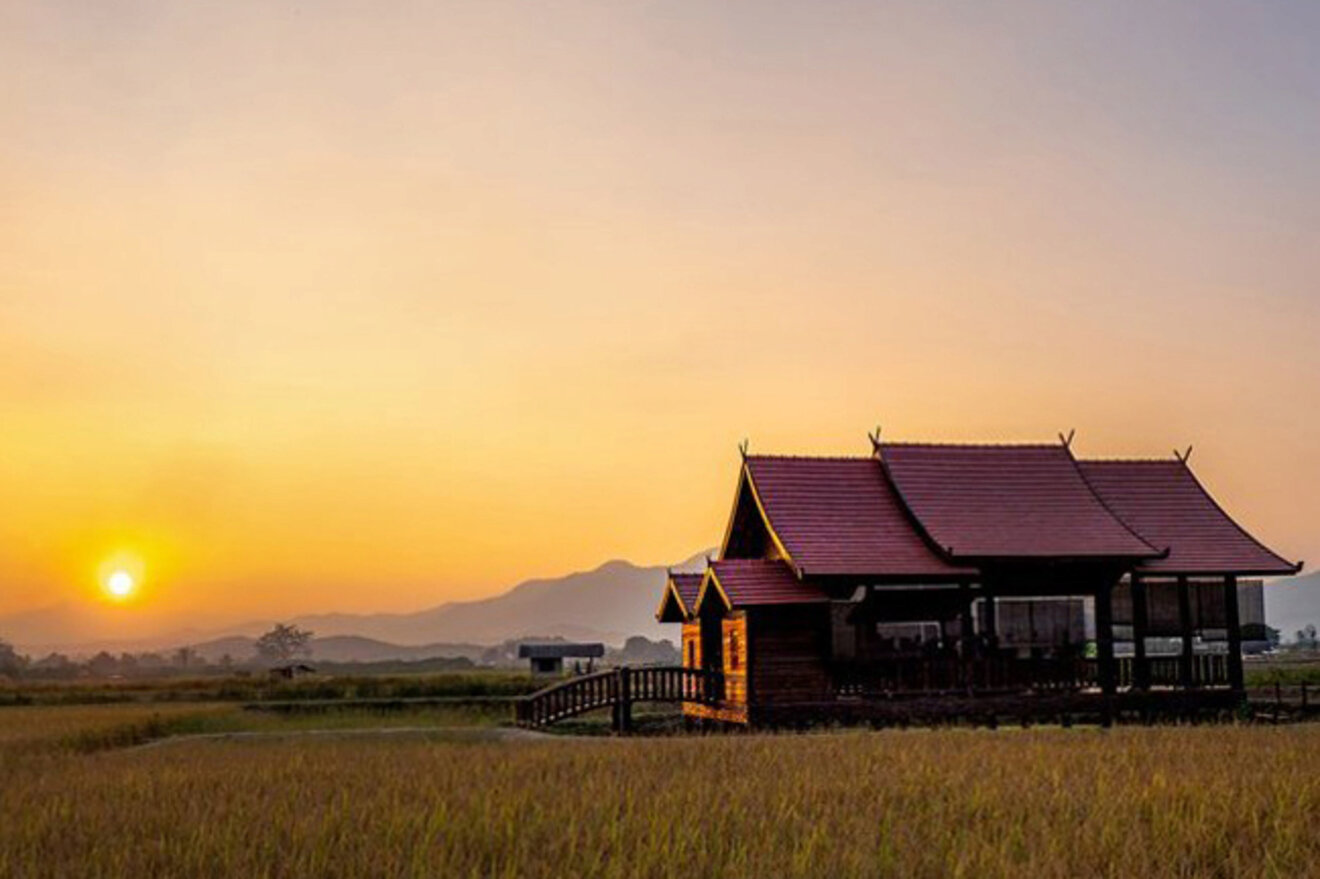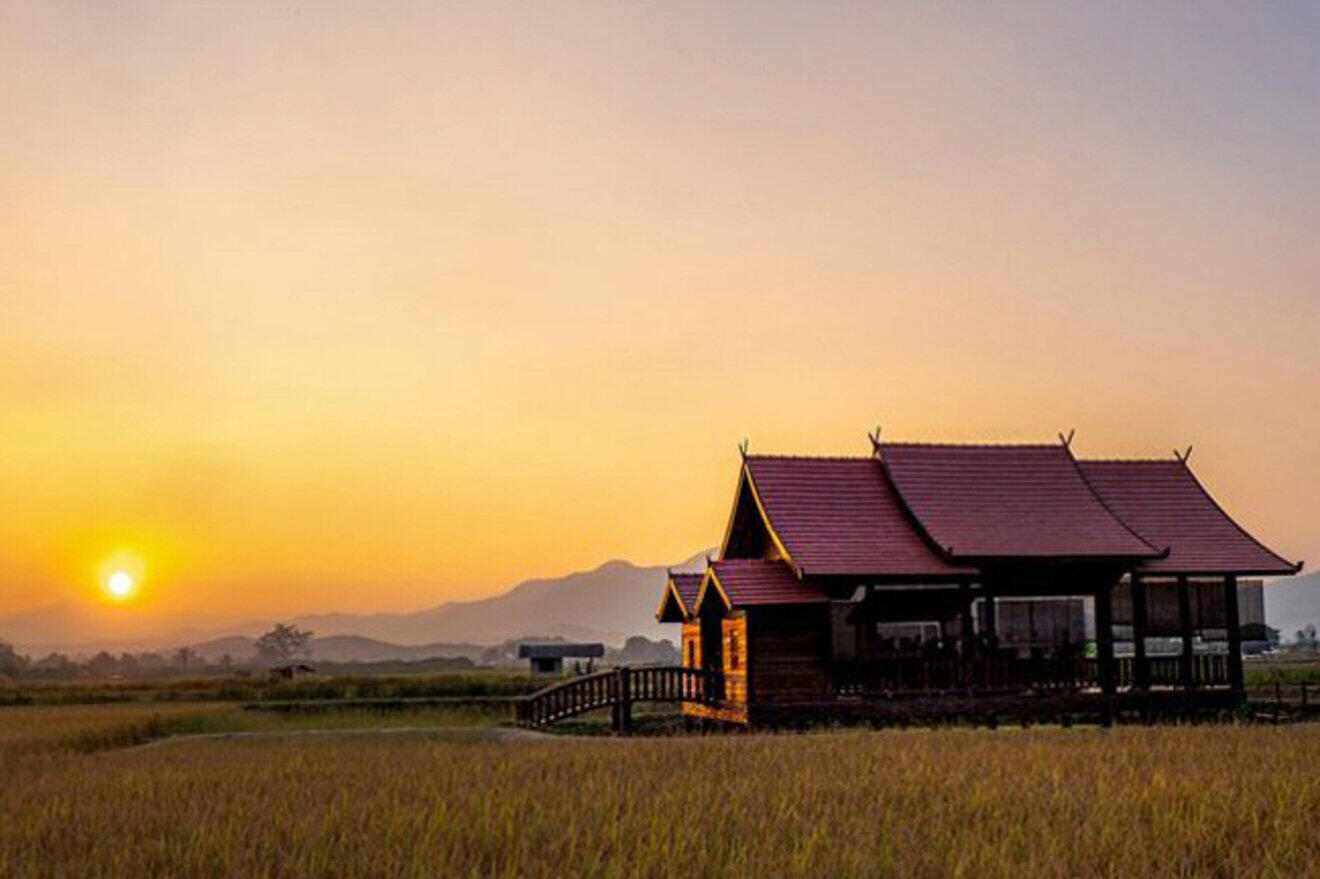 If you're aspiring to become a yoga teacher, then I'd definitely recommend this yoga retreat in Chiang Mai which is designed to help individuals who aspire to become a teacher. It includes new meditation techniques, anatomy, Buddhist philosophy and so much more!
Your daily schedule includes yoga classes, meditation practices, studying ancient yogic texts, and don't worry you'll also get some time for yourself! (There are so many great massages in Chiang Mai for you to unwind). During this course you'll learn how to teach your students and conduct yoga sessions, but also become super acquainted with some of the vast yoga knowledge. Your days will start super early, around 5:30 AM with a nice yoga practice and then a nourishing breakfast, which will set you off for the day!
Length: 27 Days
Price: US$2,700
Location: Chiang Mai
Check availability
2. Deluxe Program – dedicated to meditation & healing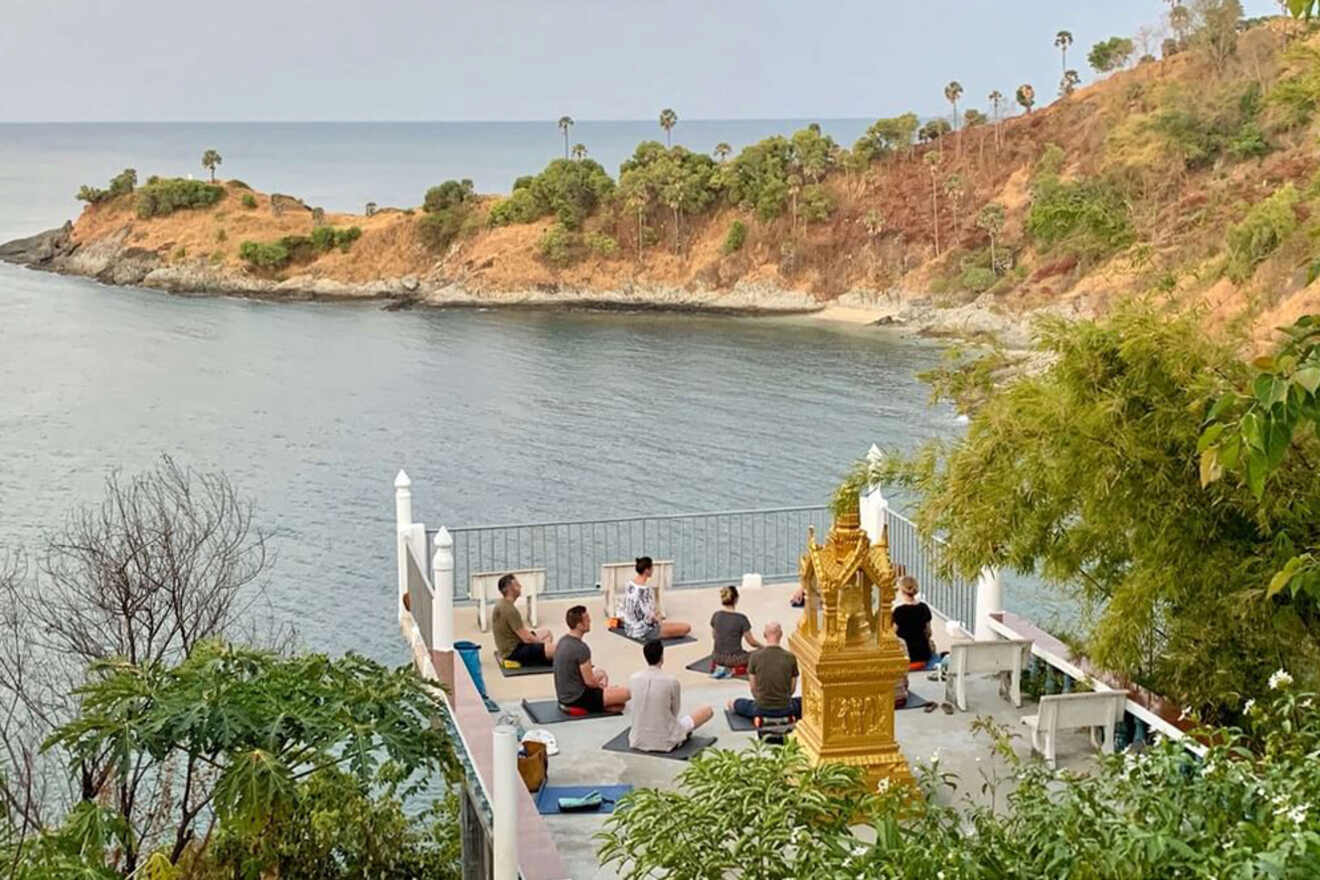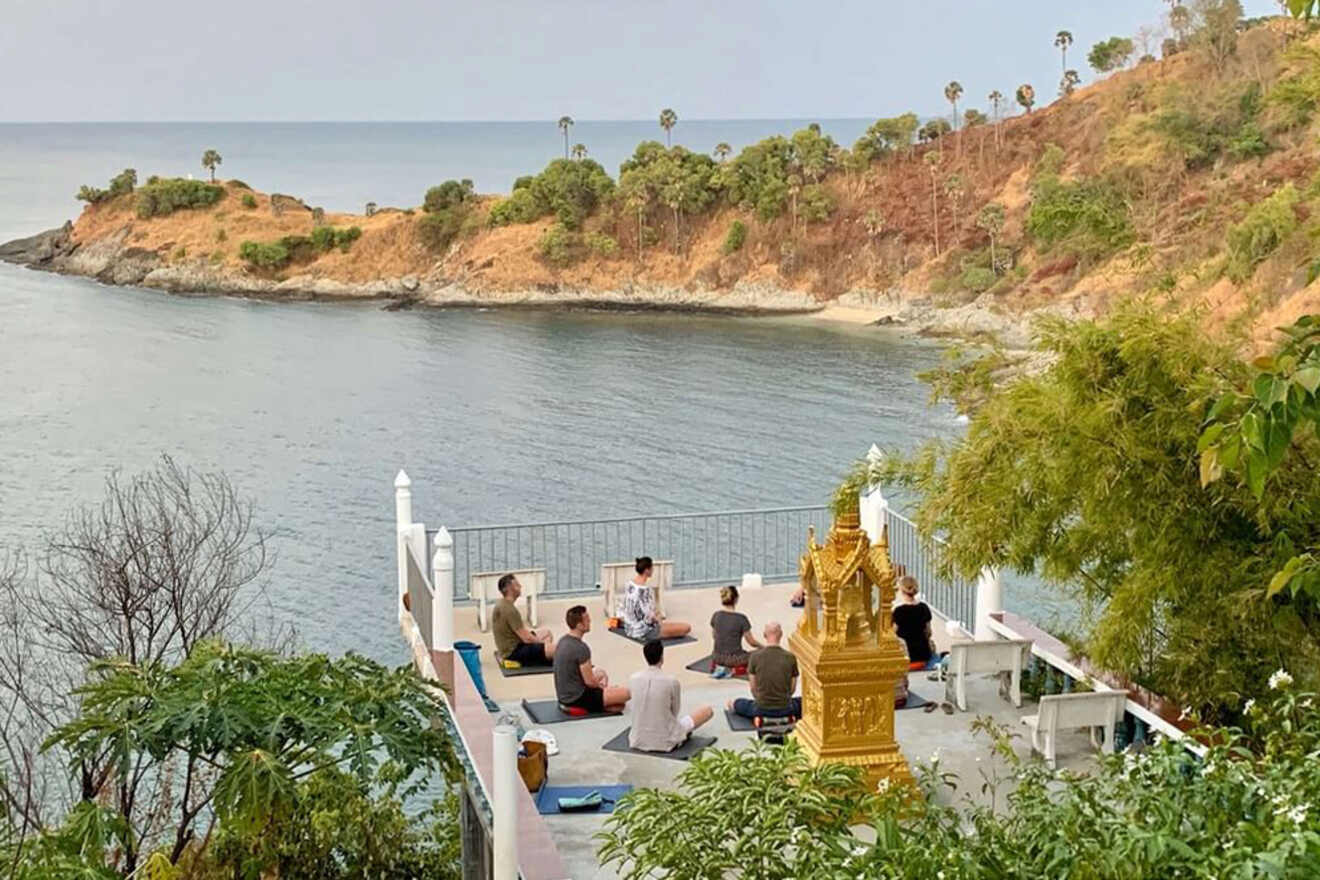 Welcome to the Phuket Meditation Center, a place where you can dive deeper into your practices, reconnect with your inner self and enjoy a few days of peace and tranquility! Set on the beautiful island of Phuket, the retreat program includes Qigong healing, mindfulness meditation, and it also features yoga practice and some free meditation sessions.
Although they offer 3 meals a day, accommodation is not included in this price. However, they recommend booking a room with one of their partners hotels Coco Retreat Phuket Resort and Spa, which offers pools, spa treatments and a lovely location! So what are you waiting for? If you're feeling the calling, book your spot!
Length: 5 Days
Price: from US$500
Location: Phuket 
Find available dates
3. Weight Loss & Detox Retreat – for the health conscious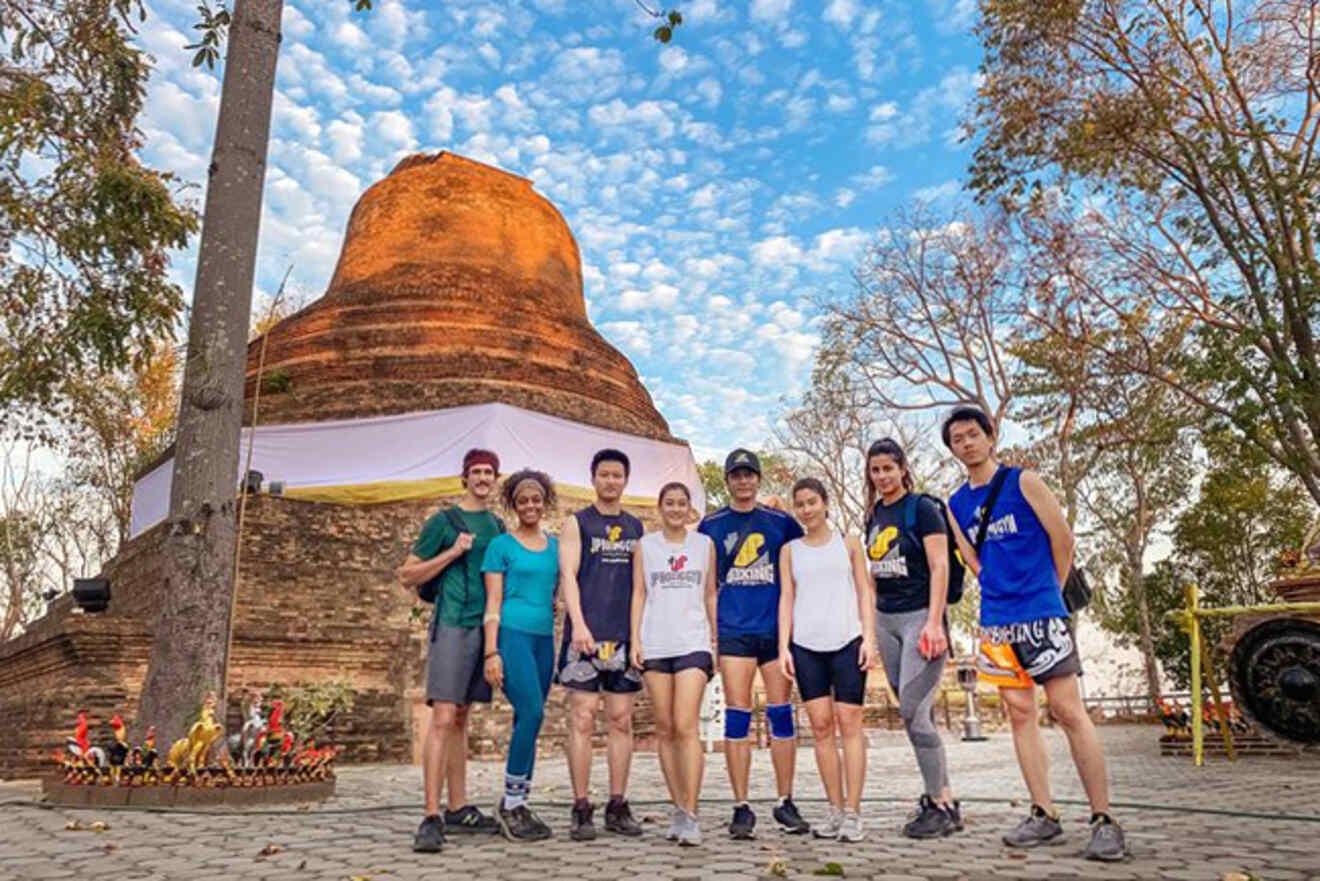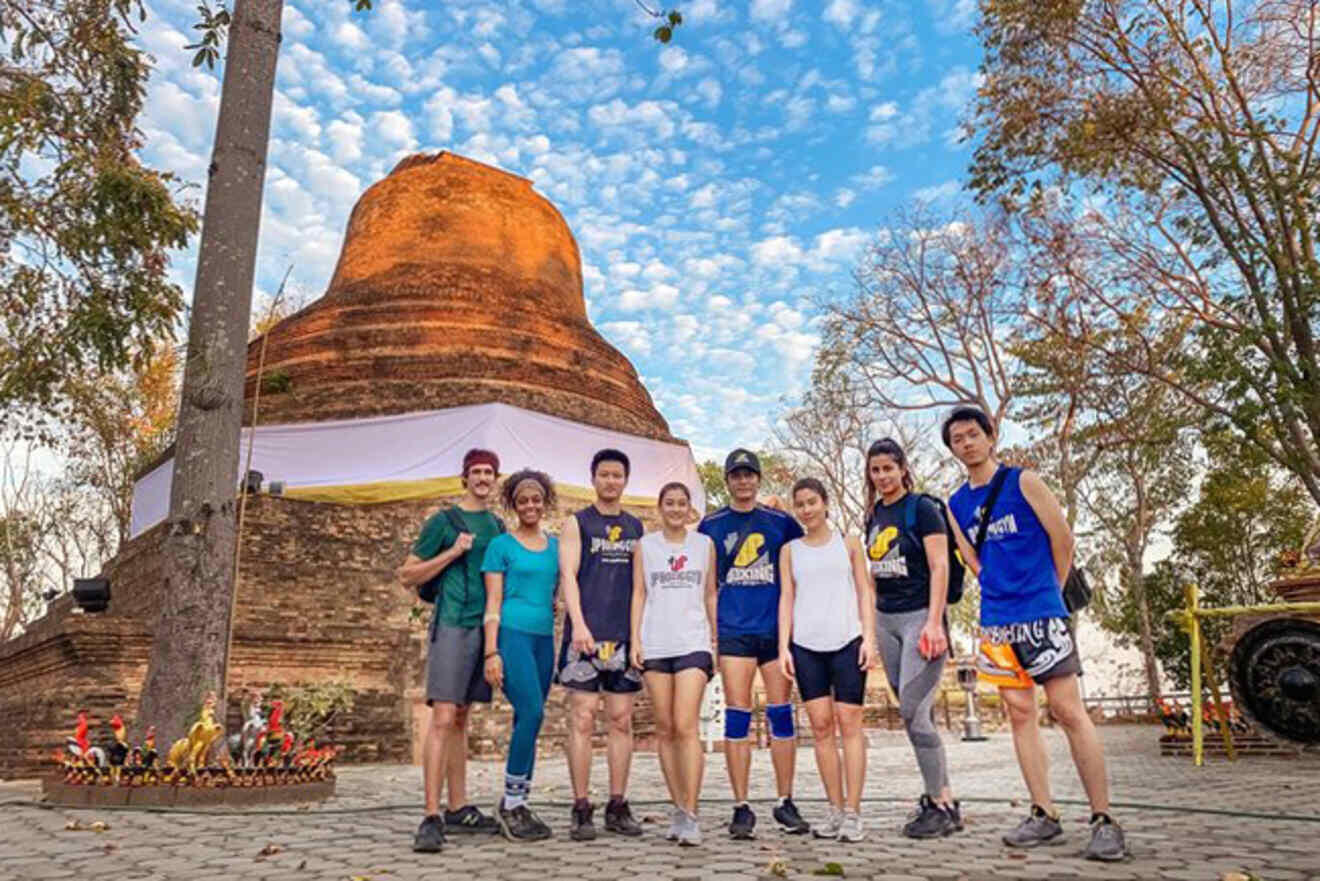 When you start practicing meditation and yoga, you'll feel an urge to change a lot of things in your life-style, and food will be a major one! So if you're looking to start this process properly with a serious detox program then I recommend this 2 week program!
Detox retreats are a great way to get you started and help you eliminate certain foods that are so harmful to your body. Combine that with a serious meditation program and yoga classes, then you've mapped out the perfect road to good health! But don't think you'll spend all of your time on the yoga mats! You'll also go on day trips and visit a famous Buddhist temple and more around the area!
Length: 2 Weeks
Price: from US$1,000
Location: Phitsanulok
Check Current Prices
4. Mind & Emotion Reset – healing center for nature lovers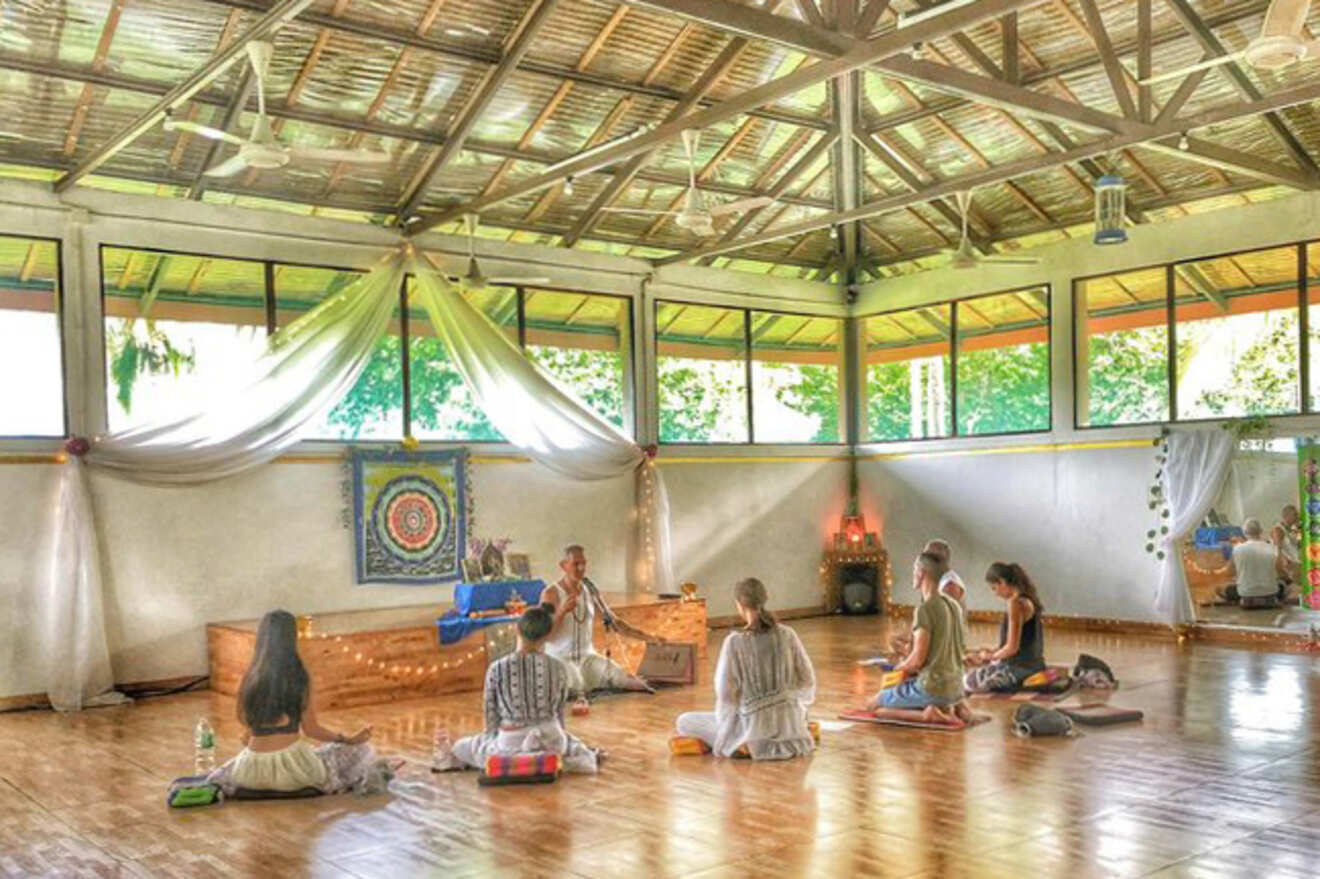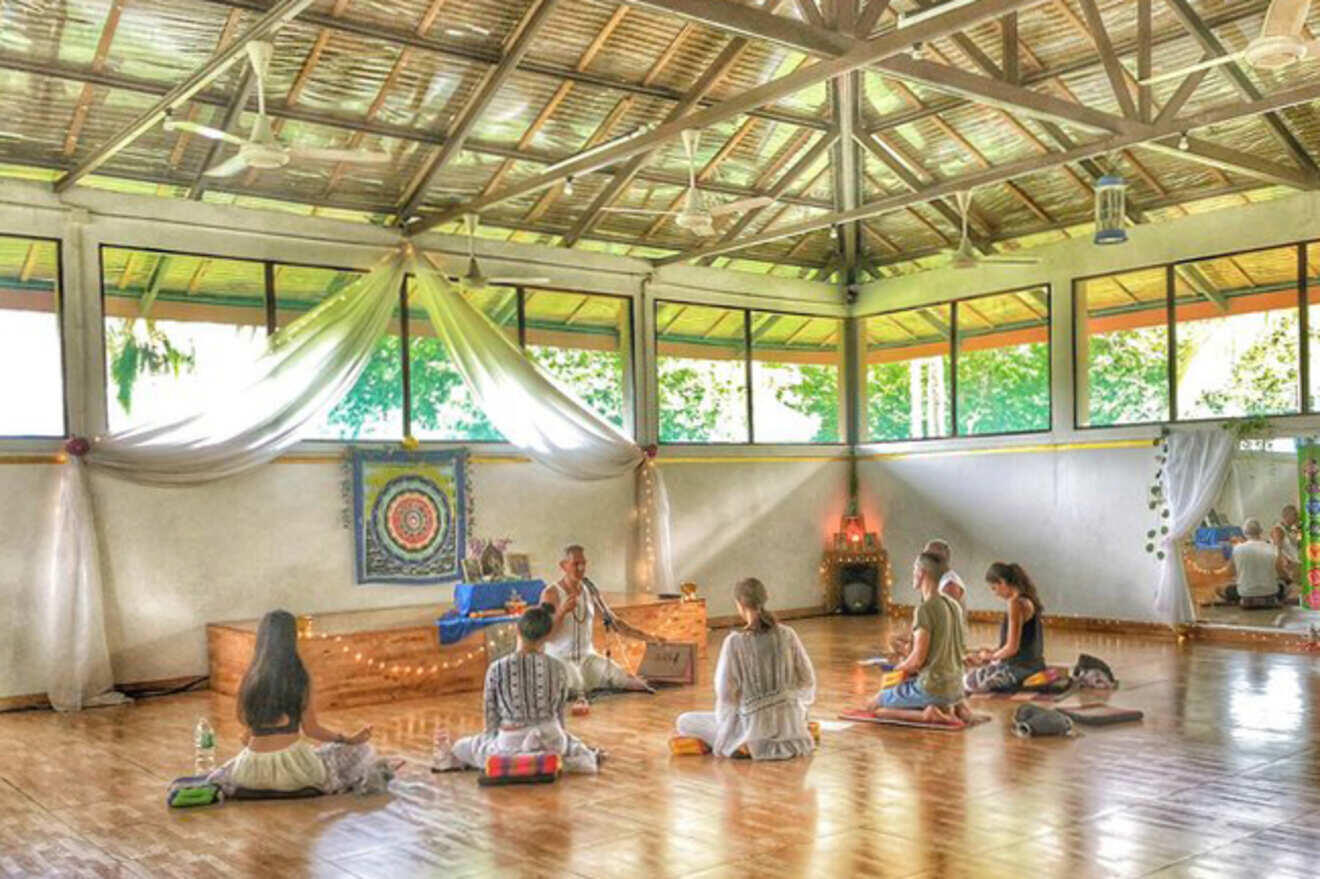 If you feel called to embark on the ultimate journey of self-healing, and need a space where you can dedicate all your time to that without any distractions, then check out this yoga and meditation retreat in Koh Phangan!
Set in a beautiful location, this retreat center offers lots of programs and practices that will help you reconnect with your inner self, like sitting meditations, hatha and yin yoga classes, chanting and breathwork exercises! All this in a beachfront resort that offers so many amazing facilities like a meditation garden, an outdoor pool, and bicycle rentals for the days when you want to explore around!
Length: 12 Days
Price: from US$2,300
Location: Koh Phangan
Check availability
5. Koh Samui Wellness Sanctuary – amazing health & meditation programs
This award-winning meditation resort is set on Koh Samui island and it offers some of the best health treatments alongside your usual meditations sessions and yoga classes. Their healthy lifestyle programs are designed to help you purify your body, as you begin your journey of purifying your mind and soul as well.
Most of their detox retreats include customized treatments by medical professionals, to help you come up with the perfect program for your stay here. All this accompanied by different spa treatments, in a stunning location that will help you forget about everything and everyone!
Length: 7 or 9 days
Price: from US$2,500
Location: Koh Samui
Check Current Prices
6. Full Body Reset – fun retreat with yoga & meditation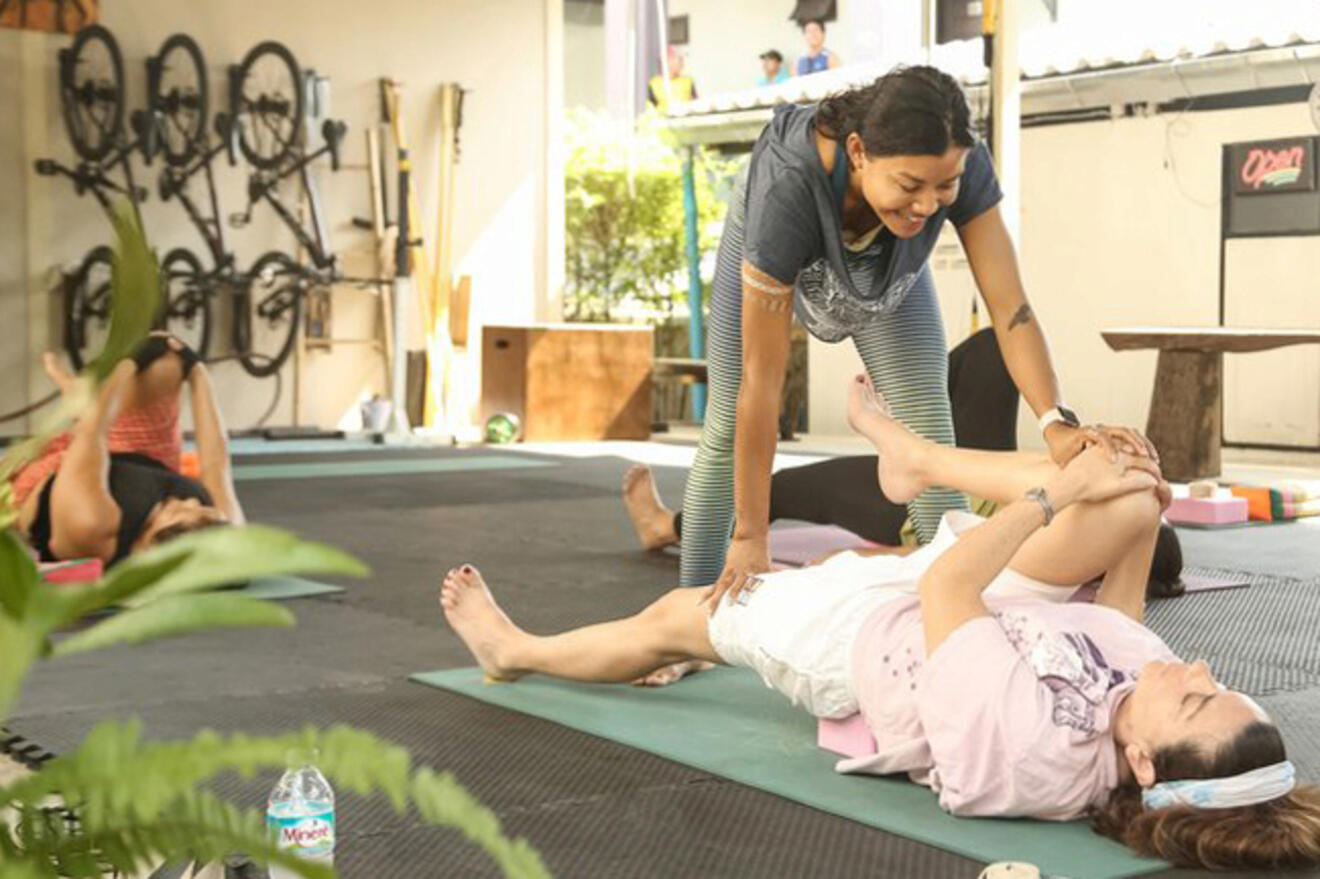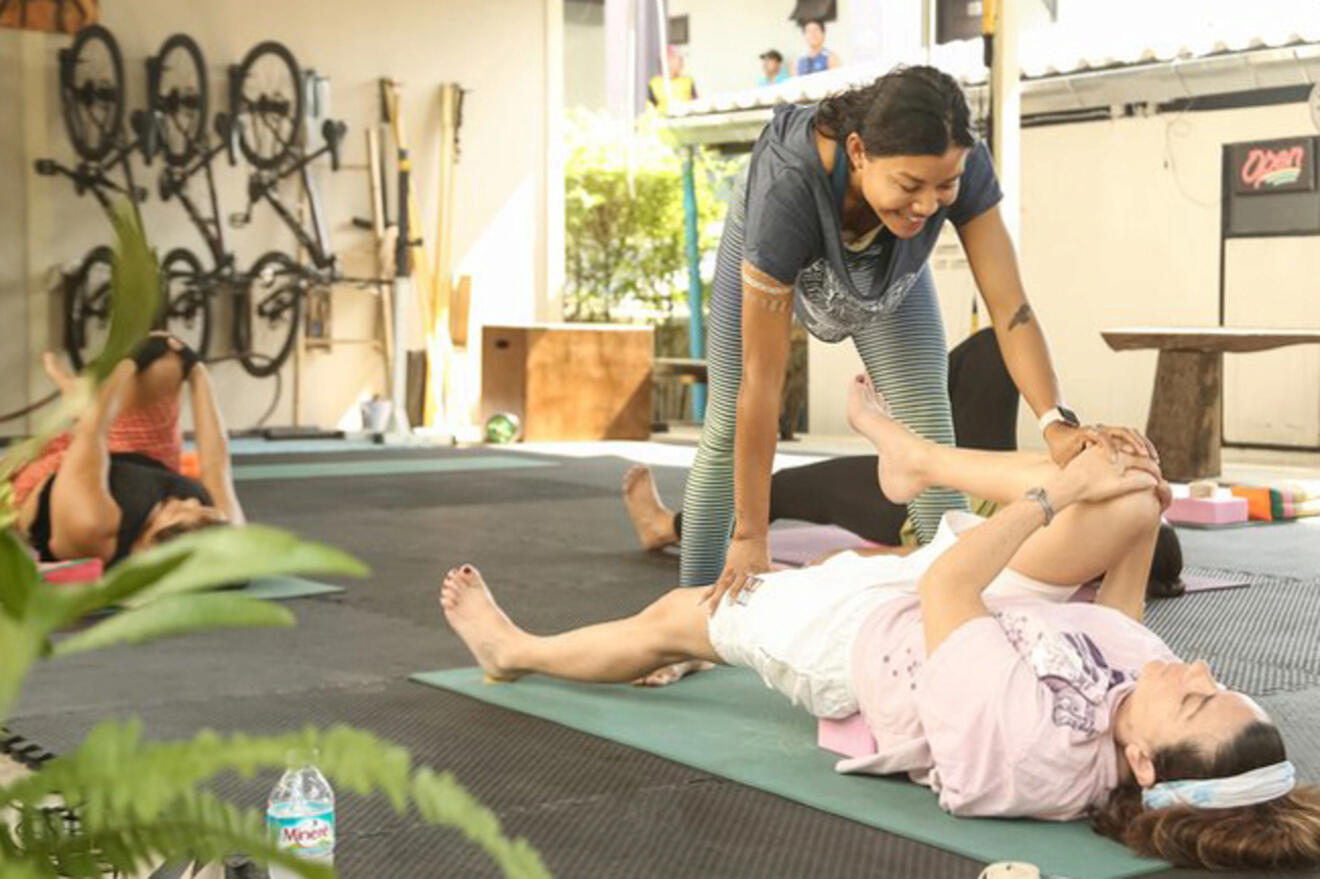 Sitting in meditation for the first time or without having any sort of practice can be a daunting thought! Especially if you're not used to stillness and not talking! Going on a retreat where you can combine your meditation classes with other things like a yoga practice, fitness or anything that will get your body and mind to a point where they won't feel like doing something all the time is a great idea!
Just like this retreat where you start your day with some cardio (like hiking or cycling) and then you go for breakfast and continue with some yoga and meditation sessions. By the time you sit down. you'll already feel a bit tired which means your mind will most likely stop chattering!
Length: 8 Days
Price: from US$1,000
Location: Koh Samui
Find available dates
7. Yoga, Elephants & Tribal Village Immersion – for a local experience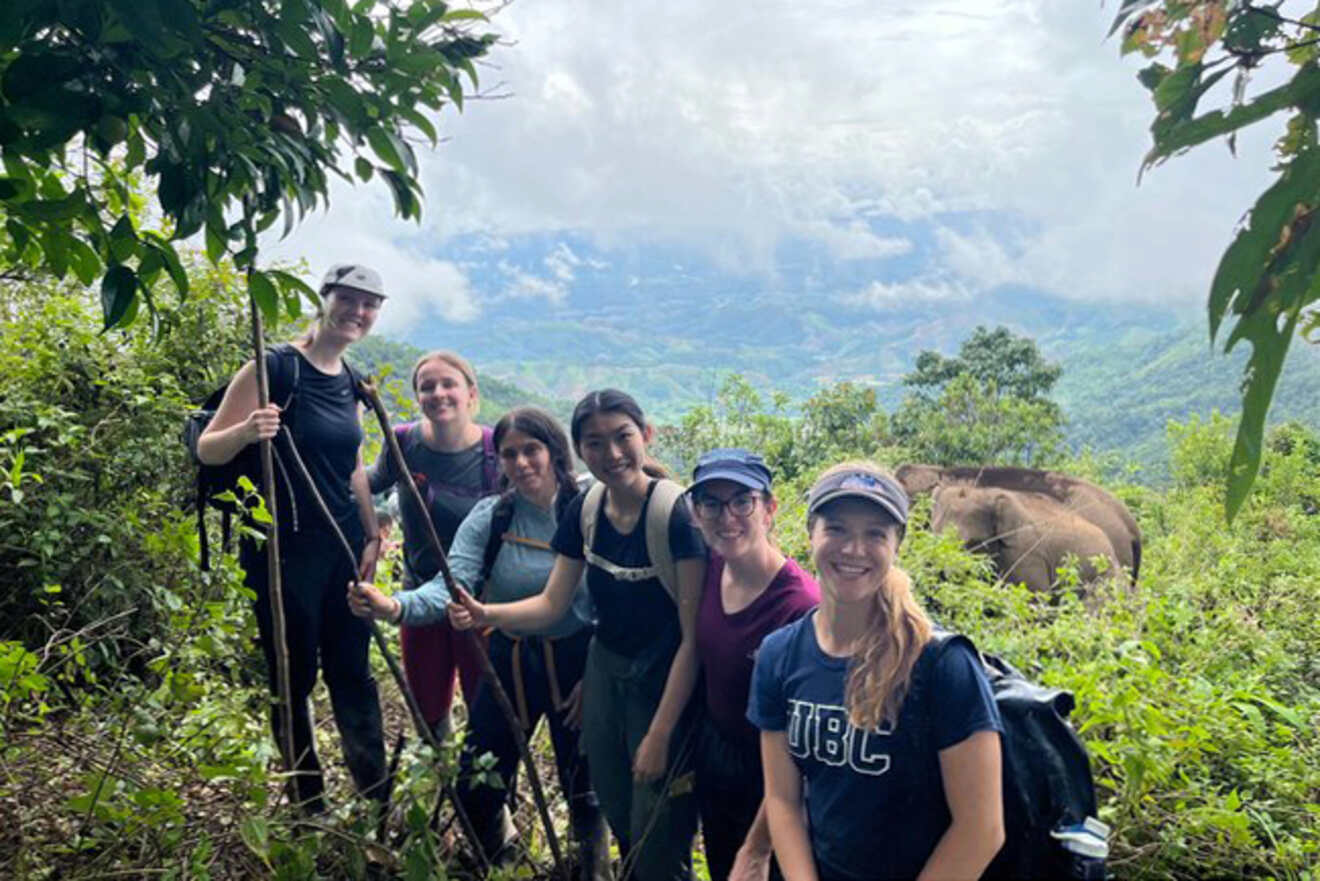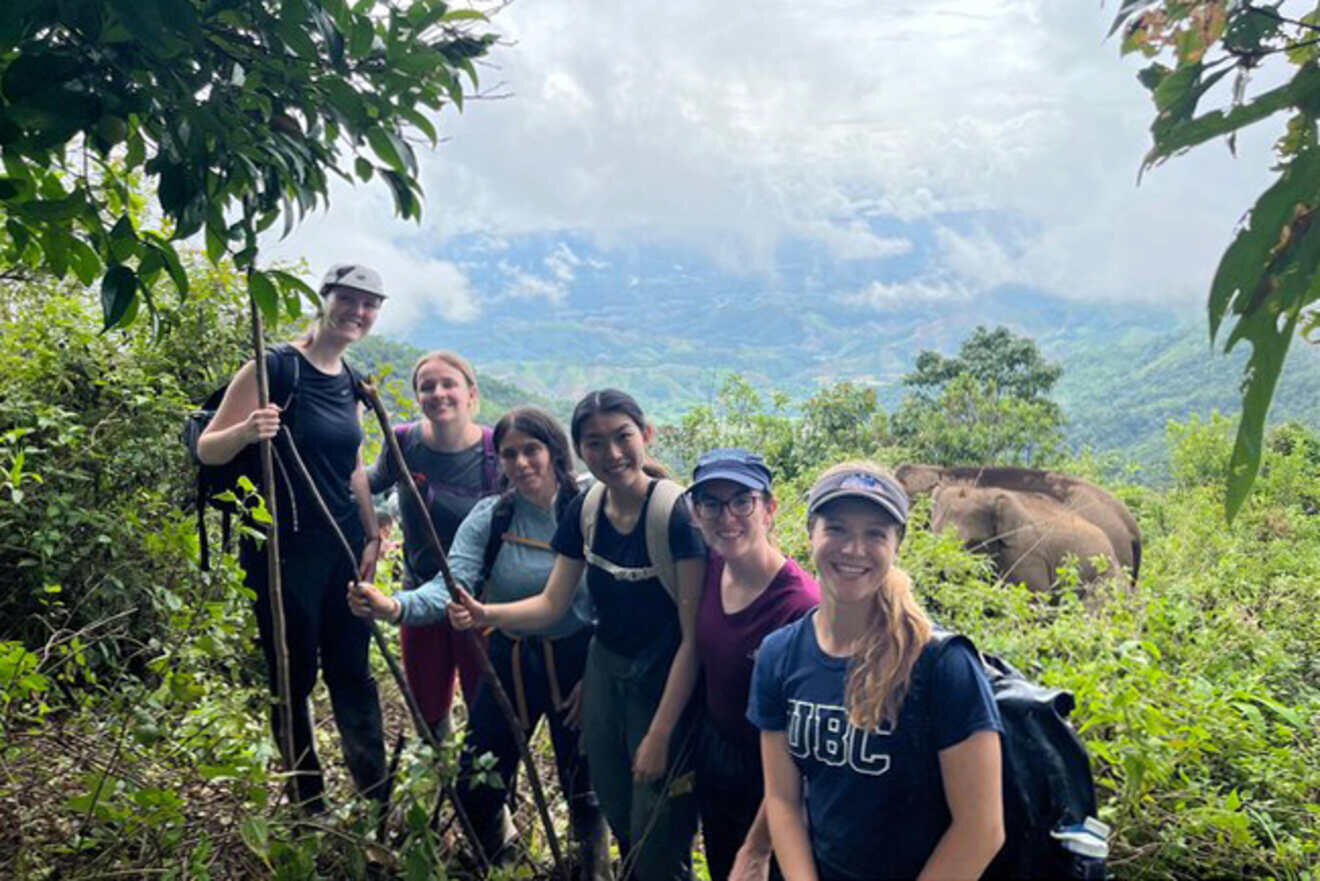 Meditating in ancient temples, practicing yoga, exploring the mountainous jungles in Northern Thailand and watching some adorable elephants in their natural habitat, sounds like the perfect spiritual retreat for me!
Your days will not only be filled with yoga and meditation classes but also lots of activities like observing the elephants, visiting the temples (where you'll have your meditation session) and also visiting the village and speaking with the locals! You can even try to do some cool things like fabric weaving and basket making! This is a great trip for anyone who wants to combine their meditation retreat with other cool activities in Thailand!
Length: 8 Days
Price: from US$850
Location: near Mae Sot
Check availability
8. Vipassana Retreat – a unique silent retreat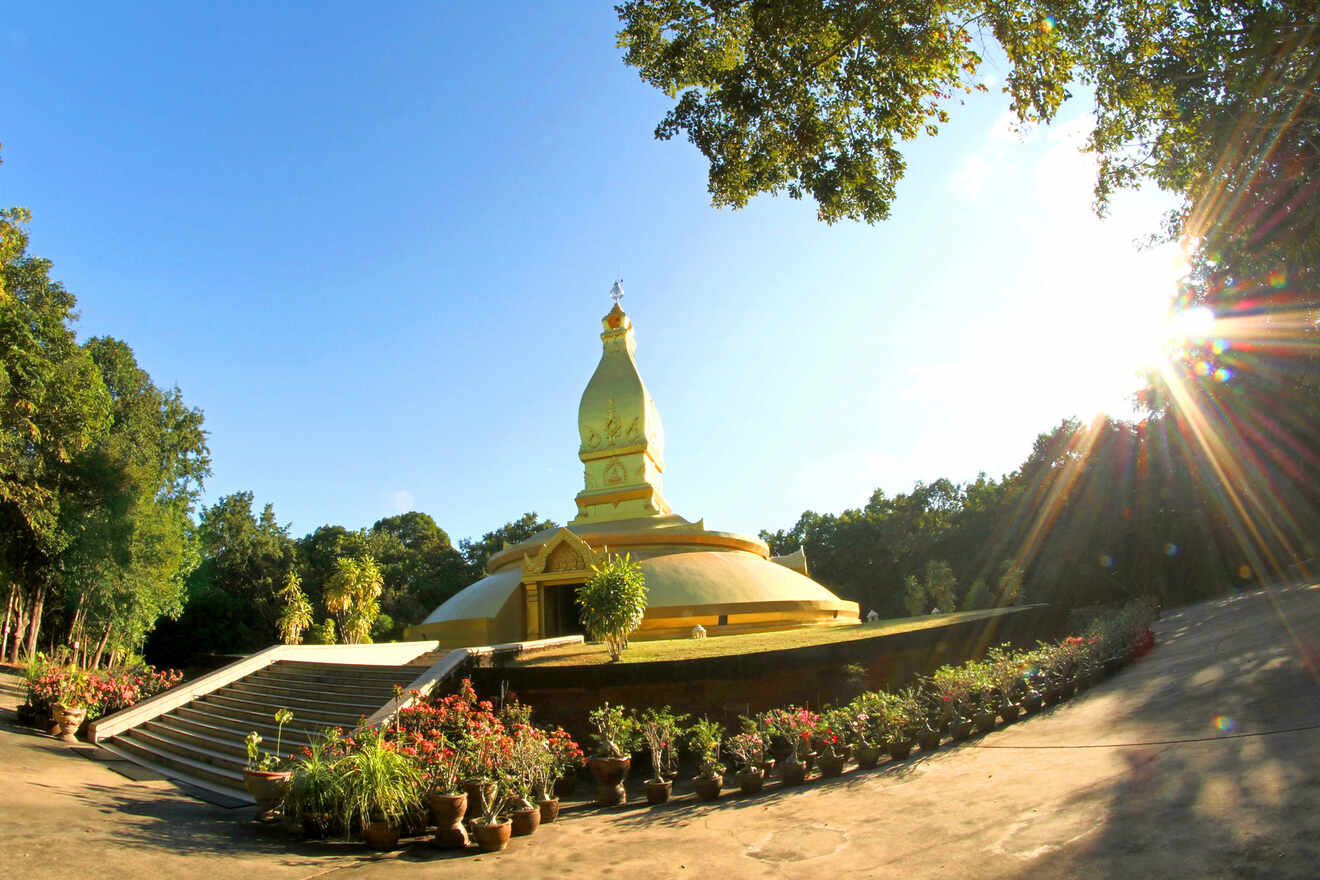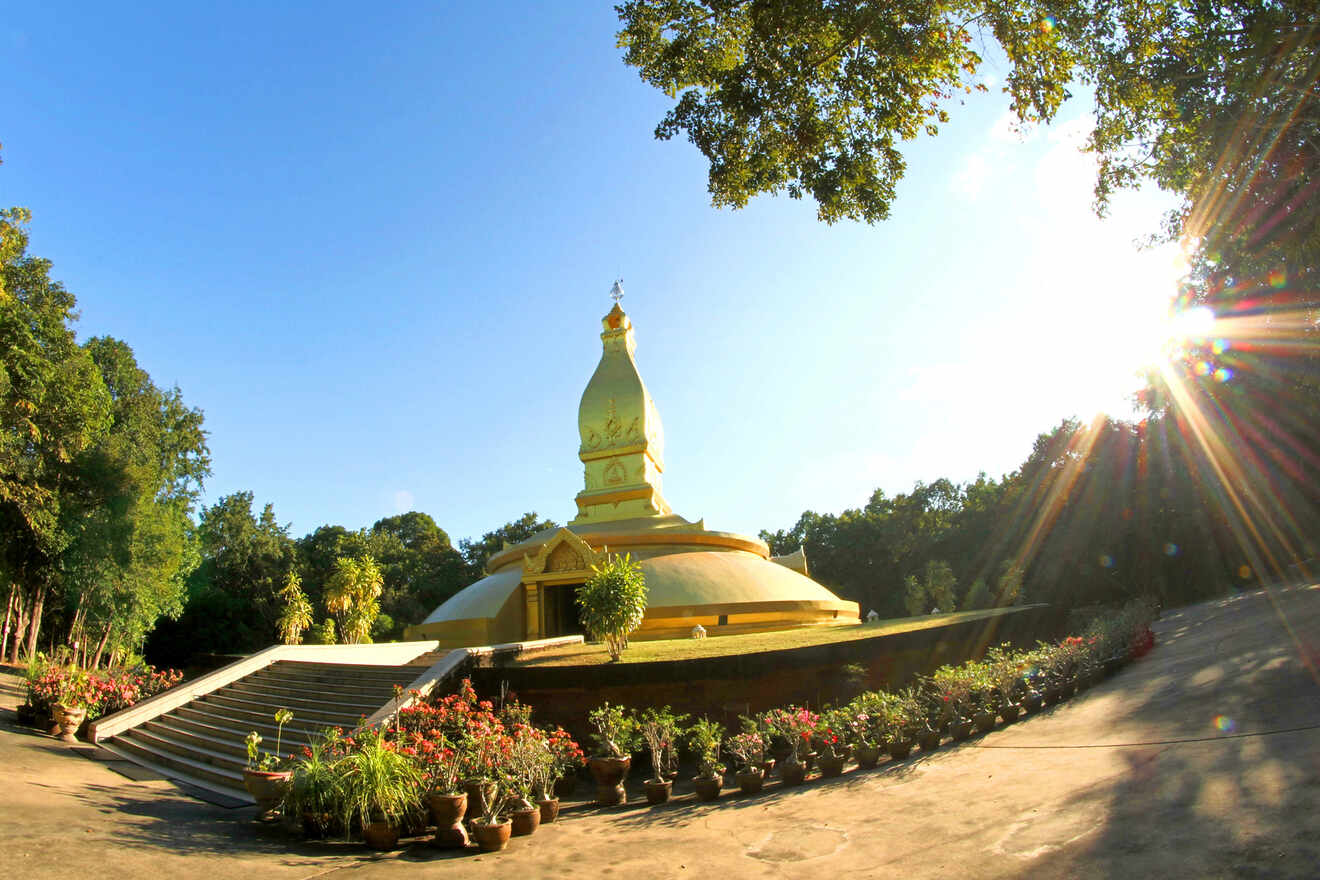 This retreat center is set at a Buddhist monastery in a forest where they hold 10-day silent meditation retreats each month. For anyone who doesn't know, vipassana is an ancient meditation technique originating from India where the person doesn't talk at all.
Everyone who has gone on a vipassana meditation retreat said how life-changing it is, but at the same time it can be challenging, especially if you haven't done anything like this before! But if this is something you'd like to pursue then go for it! During these 10 days you'll do breathing exercises and meditate of course, and you'll also have 2 vegetarian meals per day.
NOTE: You cannot pre-book this retreat, you must turn up the day before the start of the retreat to register in person. Bookings work on a first come first serve basis.
Get more info
9.  Dipabhavan Meditation Center – for keen practitioners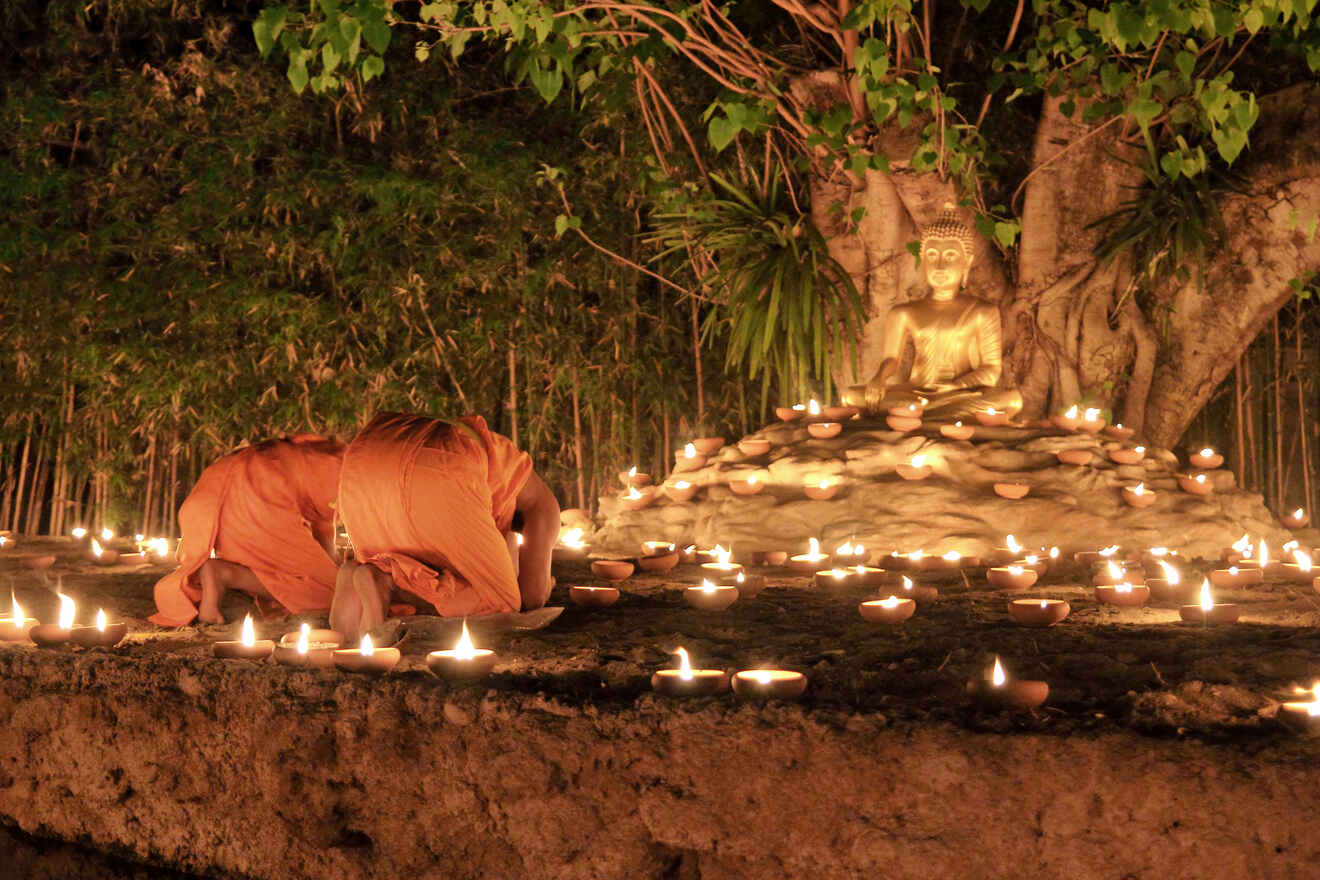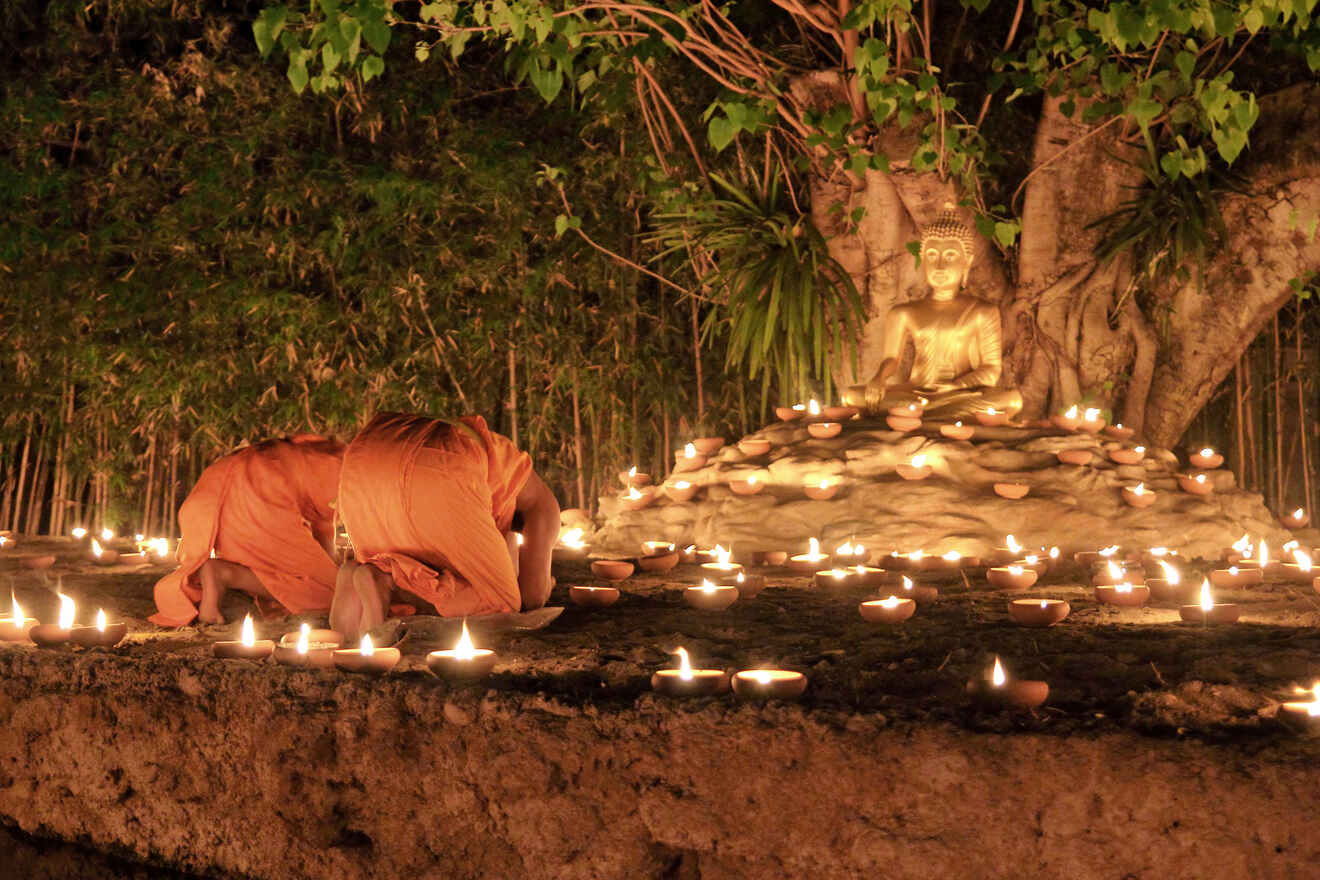 If you want to practice vipassana and other types of meditations like mindfulness and concentration meditation, then sign up for a retreat at the Dipabhavan Meditation Centre! During this retreat you can dive deeper into the wisdom of these ancient techniques that will help you calm your mind and escape the everyday hectic life which most of the time can damage our health!
This retreat center offers yoga classes, sitting meditation, walking meditation, time to study, and of course some free time that you can spend out in nature or even journaling! I found that to be super helpful after I do certain spiritual practices.
Check Current Prices
10. Dhamma Kancana Kanchanaburi – donations based retreat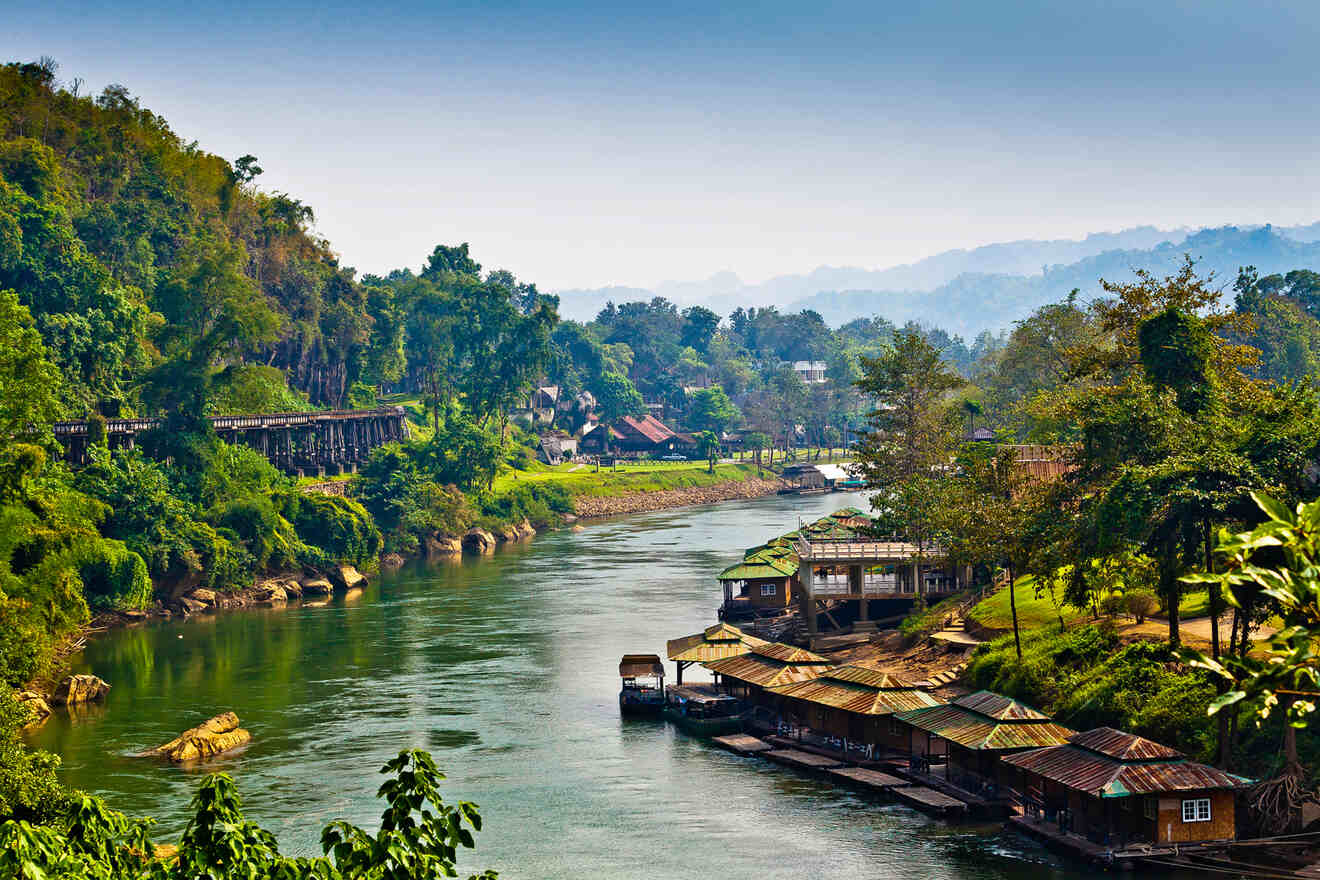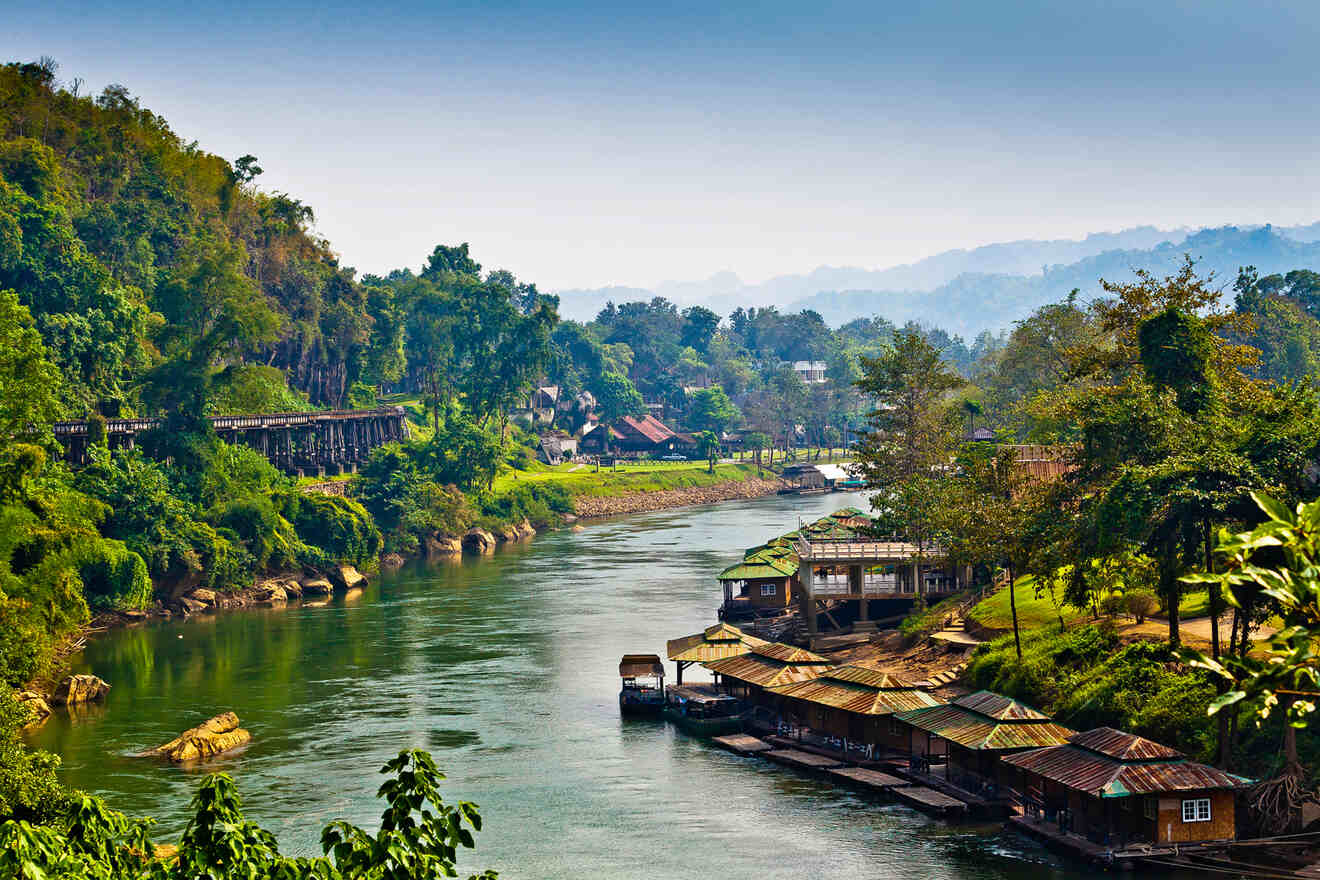 Unlike other vipassana meditation retreats, the Dhamma Kancana Vipassana Meditation center offers courses which are run solely on a donation basis. Meaning there are no charges for the courses. They also have a different system and you have to apply for the course you want on their website, and answer a few questions.
This silent meditation retreat is great for people who want to immerse themselves in these thousands-of-year old practices and dedicate their time and energy to finding peace and tranquility! If you're a new practitioner and haven't heard of this type of meditation technique before I definitely recommend doing a bit of research before embarking on this trip!
Check availability
11. Body, Mind & Spirit Retreat – for a well-rounded experience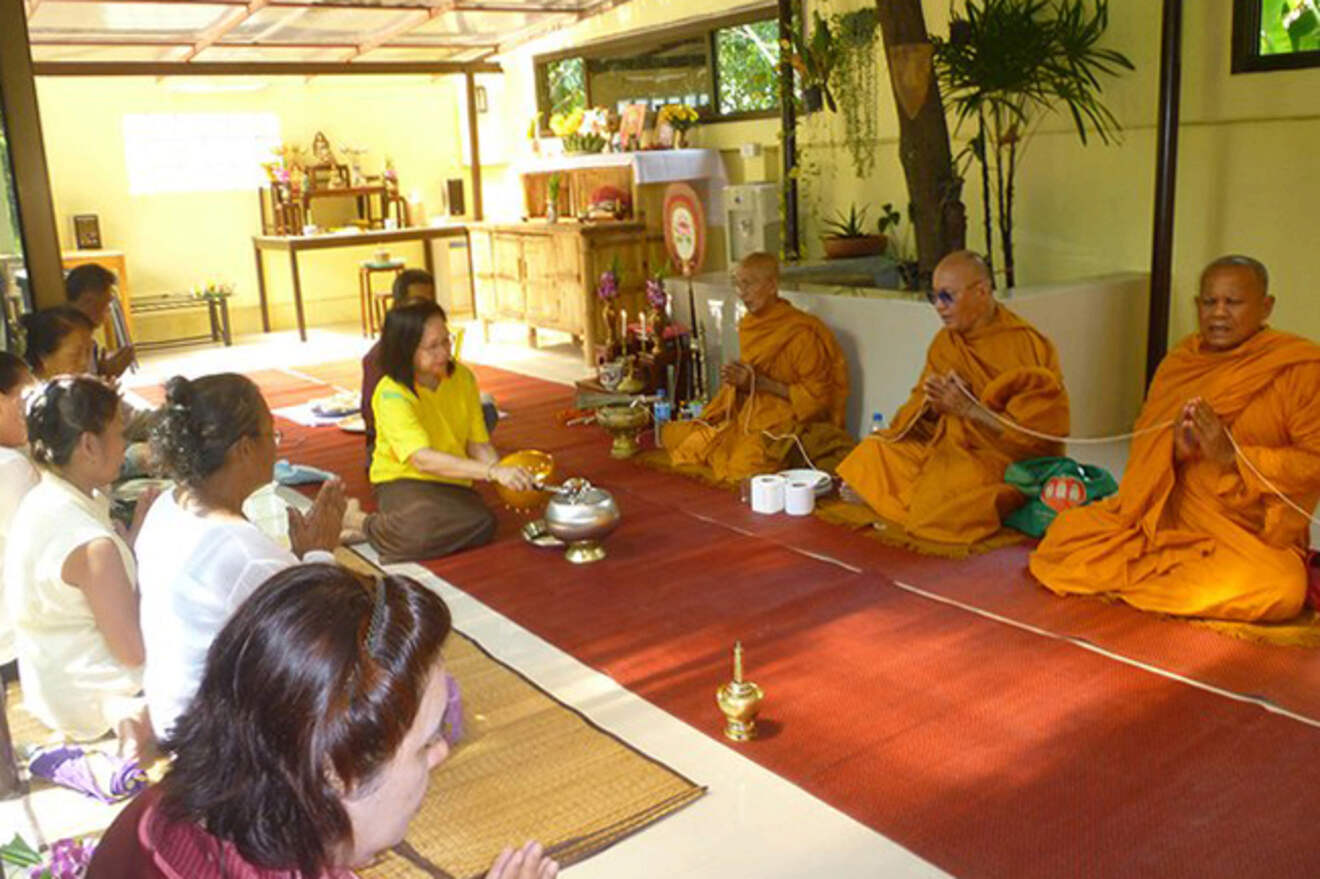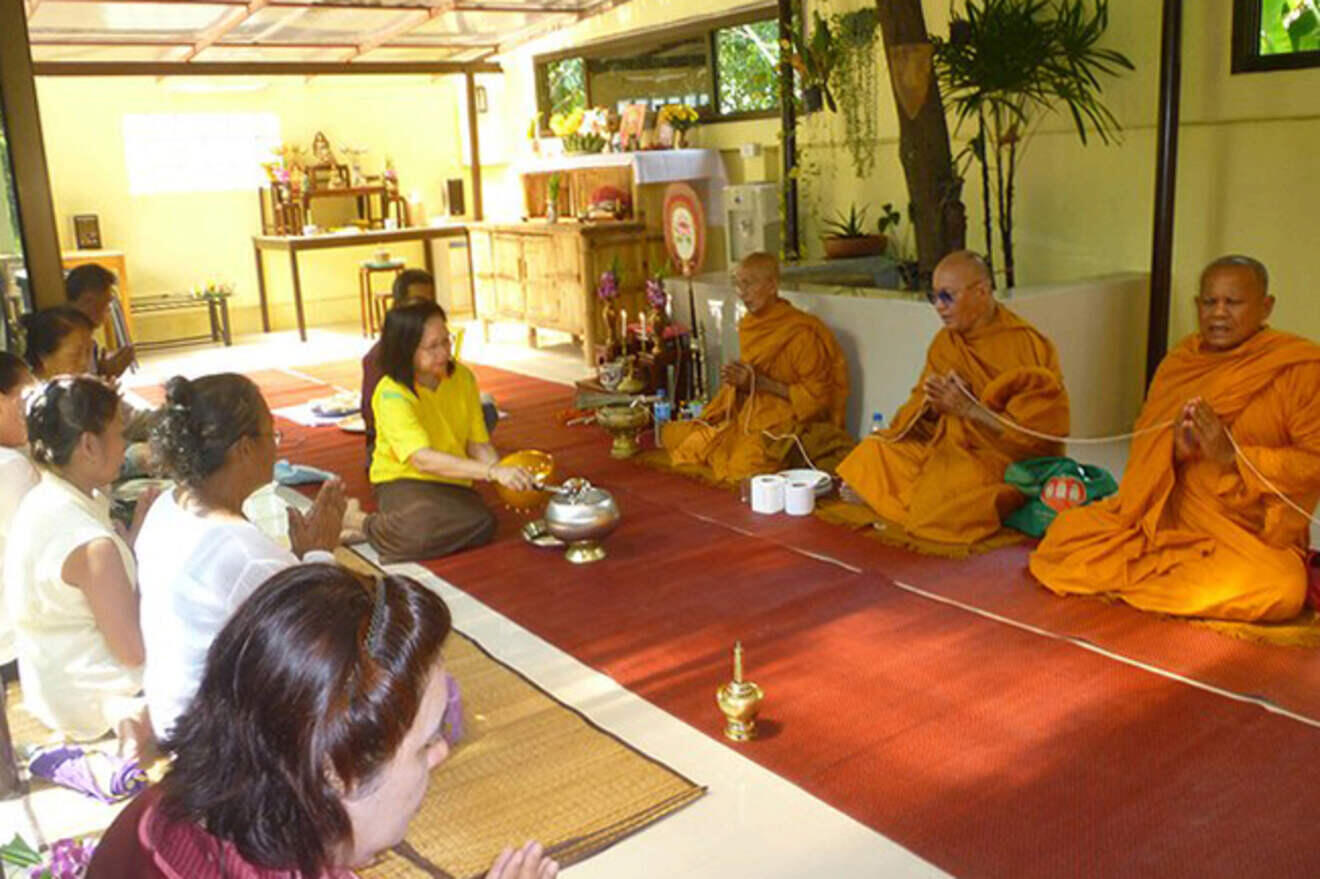 Suryamuni Spiritual Healing Center has retreats that offer the full package! And by that I mean insightful meditation classes, yoga sessions, sound healings, prayer, herbal treatments and a menu that includes nourishing vegetarian food!
During those days you can relax completely, leave the outside world behind you and start focusing on yourself and establishing that lost connection with your inner self. All these daily practices are designed to help you do that, and I think it's super important, especially for beginners to not put a lot of pressure on themselves, just enjoy the moment as it is! And don't worry this meditation retreat also includes some fun tours in case you feel like socializing!
Length: 6 Days
Price: from US$560
Location: Koh Samui
Check availability
12. The Pavana Chiang Mai Resort – great for beginners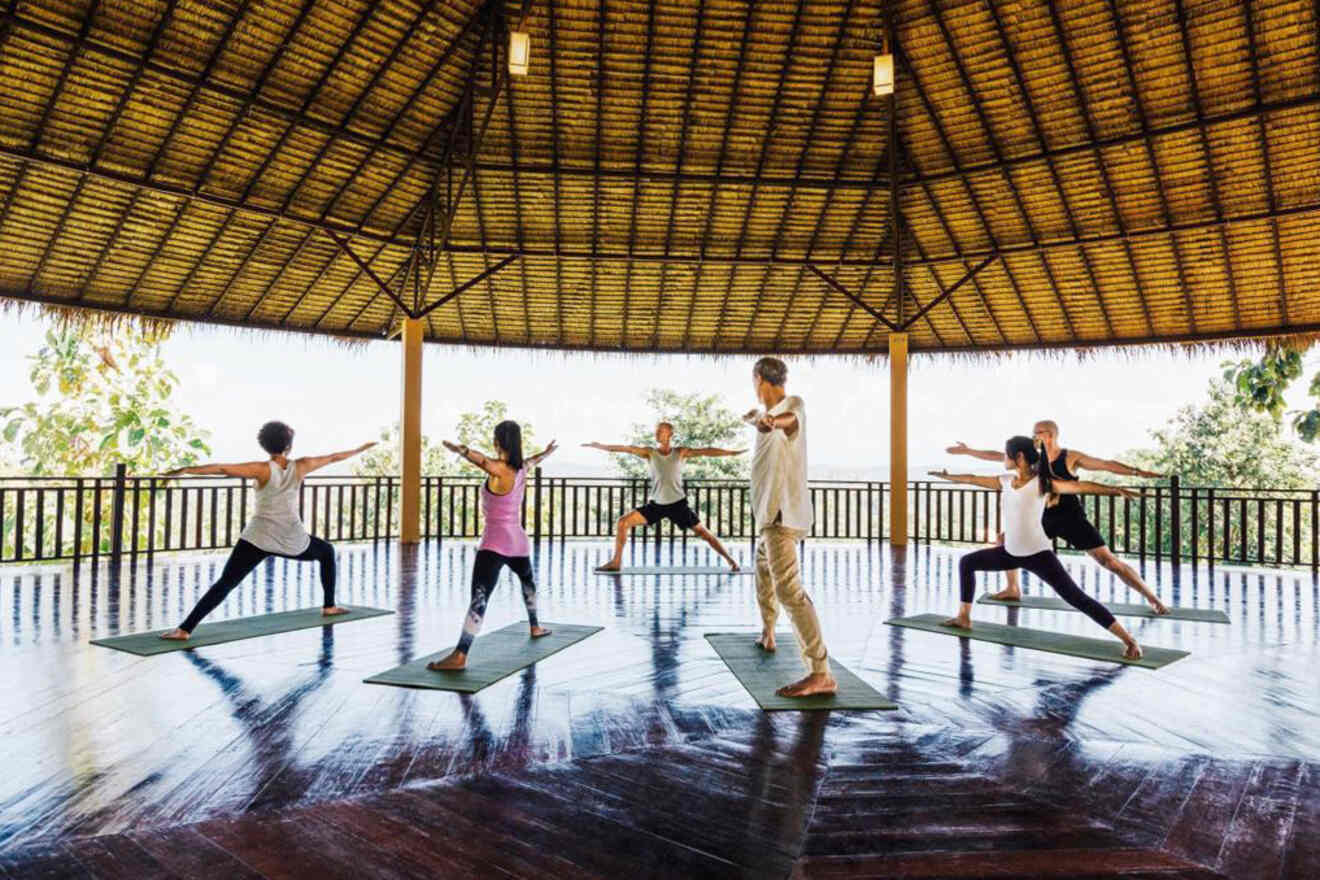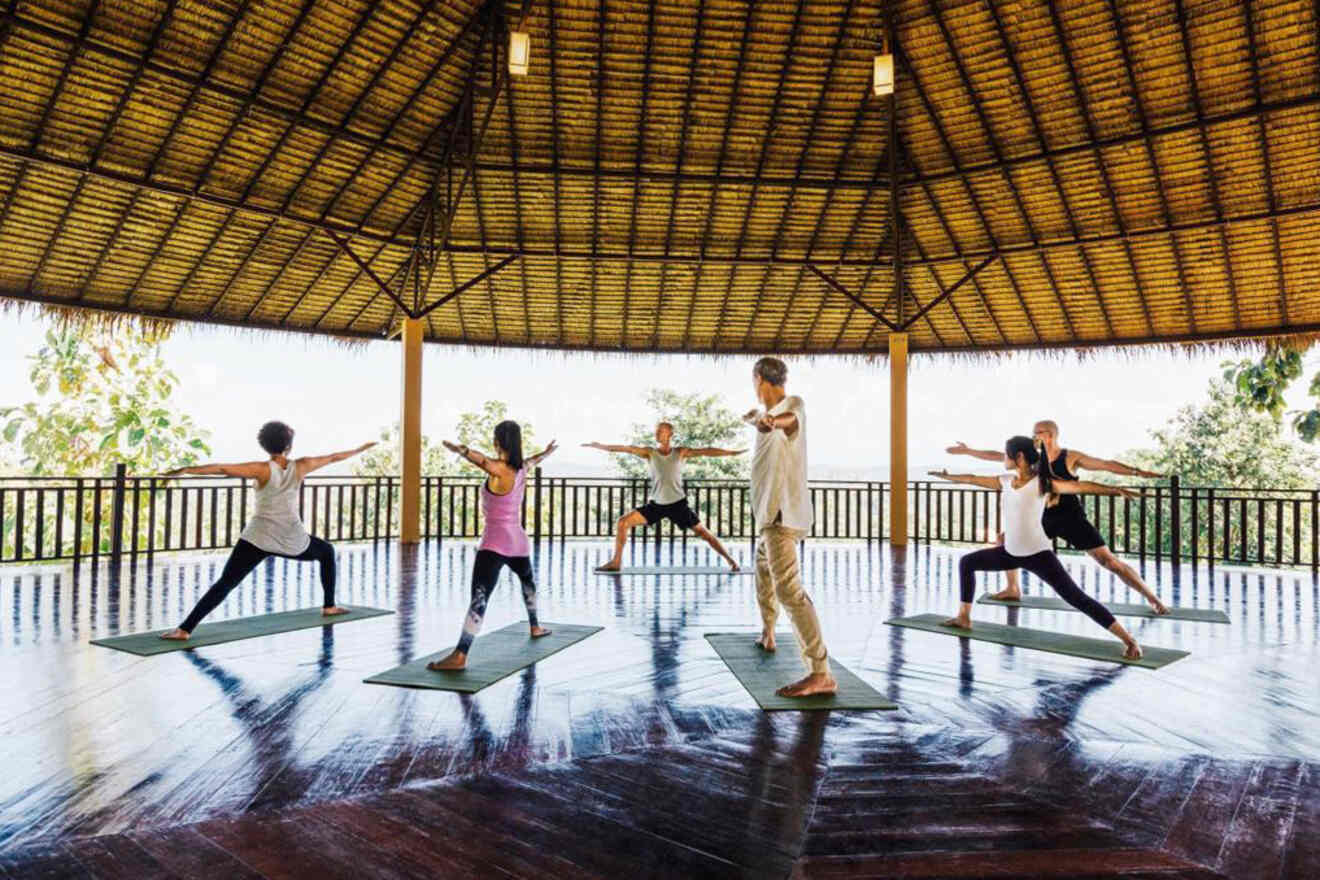 If you're a beginner and you're looking for a meditation retreat in Thailand then I recommend booking the 3 day introduction to meditation course that the Pavana Chiang Mai Resort offers. This retreat has 9 sessions of private meditation (held in their open air meditation hall), 3 sessions of walking meditation and 3 learning sessions of Buddhist philosophy.
That may seem like a lot, but I think it can really help you find the style of meditation that you resonate with the most. Of course you'll get some time to relax and even try their famous Thai massage which is quite interesting, and also some other traditional practices like a Thai herbal steam!
Length: 3 Days
Price: $1200
Location: Mae Rim
Find available dates
FAQs about Thailand Meditation Retreats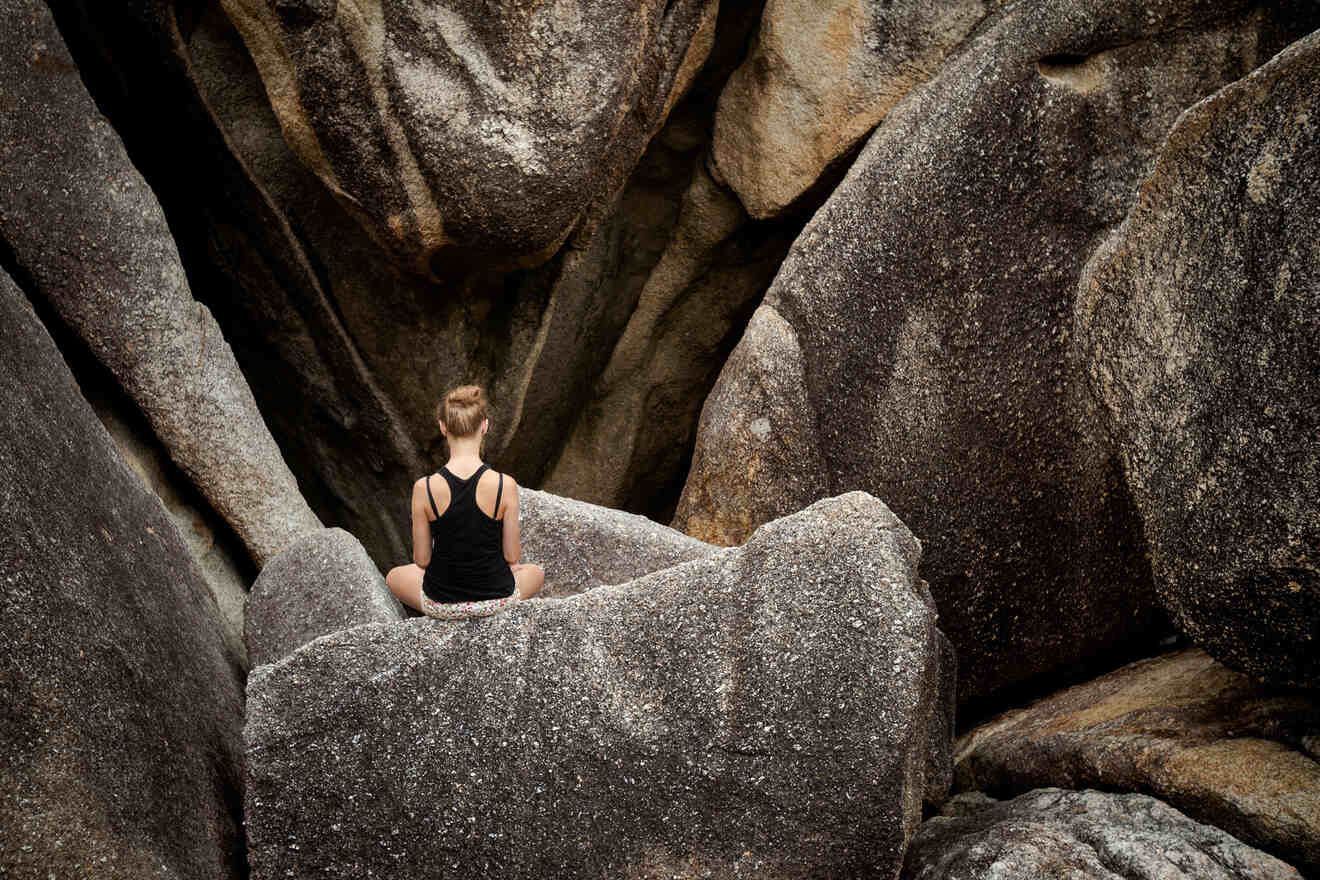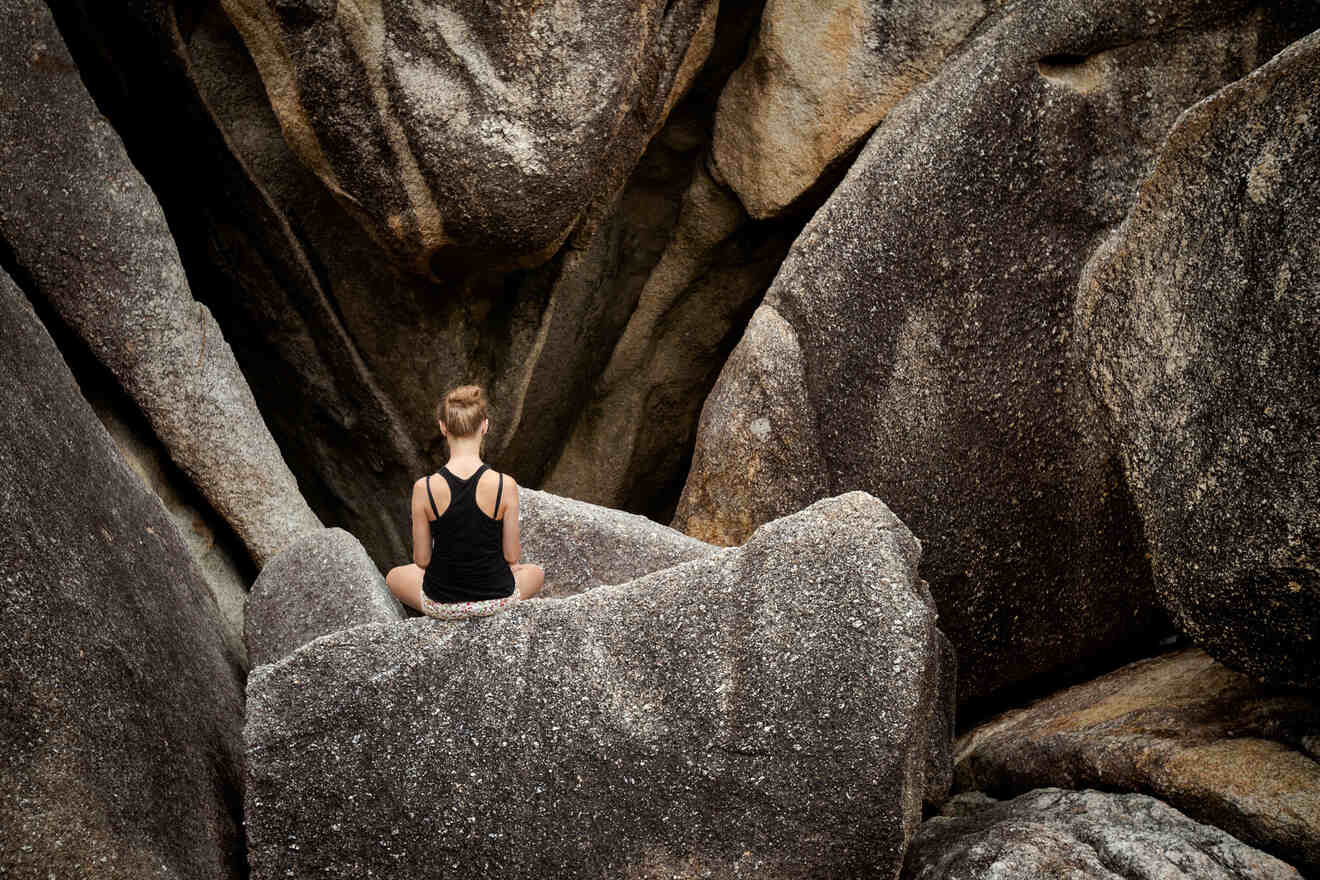 🔝 Are meditation retreats in Thailand worth it?
Yes, meditation retreats in Thailand are pretty life-changing! Especially the ones that include vipassana, an ancient meditation technique.
🇹🇭 Can you stay at a monastery in Thailand?
Yes, there are many monasteries like Wat Pah Nanachat, in Thailand where people can go and sign up for meditation retreats.
🤫 Where can I do vipassana in Thailand?
Some places that offer vipassana meditation retreats in Thailand are Dipabhavan Meditation Center and Wat Pah Nanachat temple.
🤔 How can you find wellness retreats and meditation retreats in Thailand?
You'll find some of the best meditation retreats in Thailand in this post and if you're looking for more you can always go on BookYogaRetreats.
Conclusion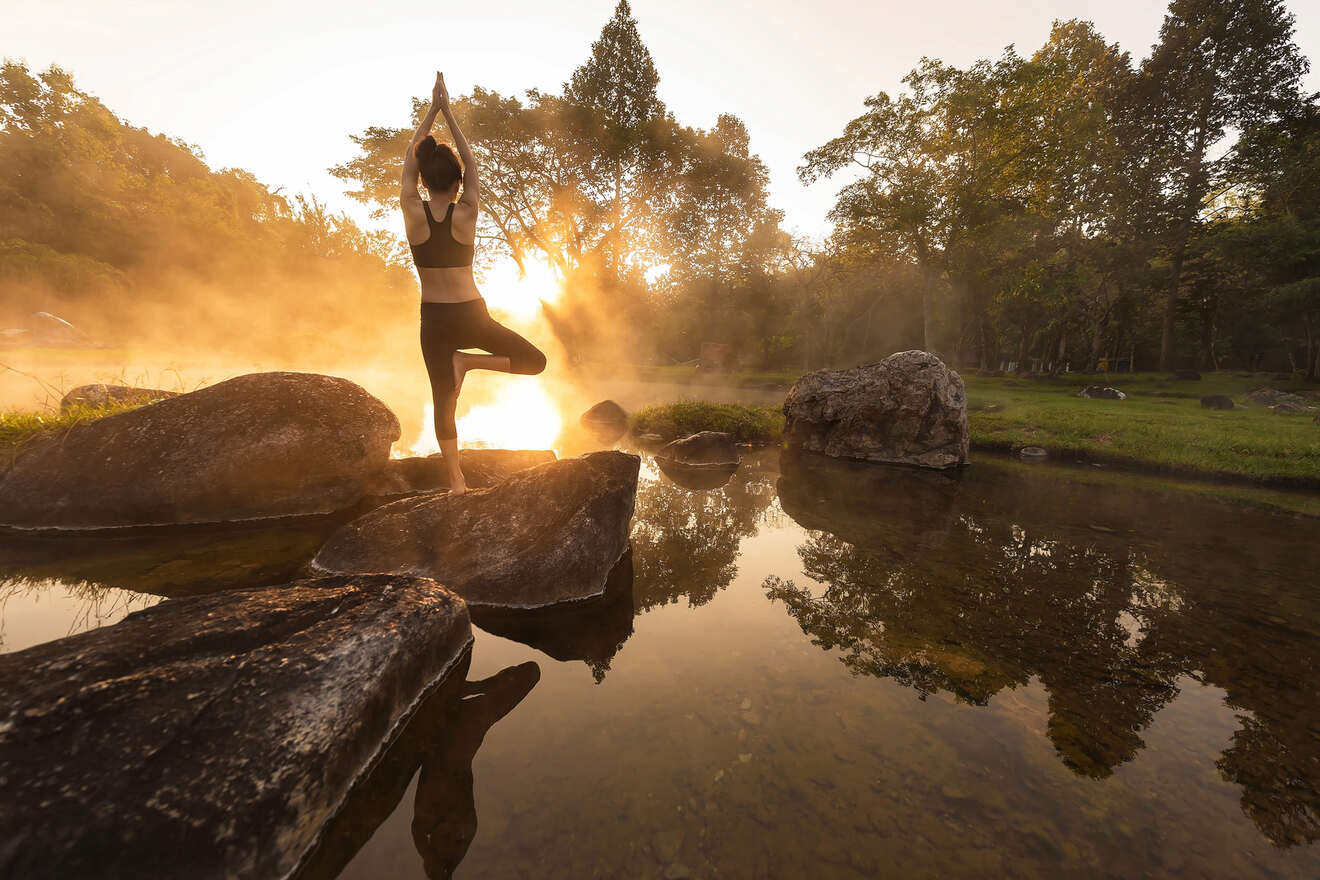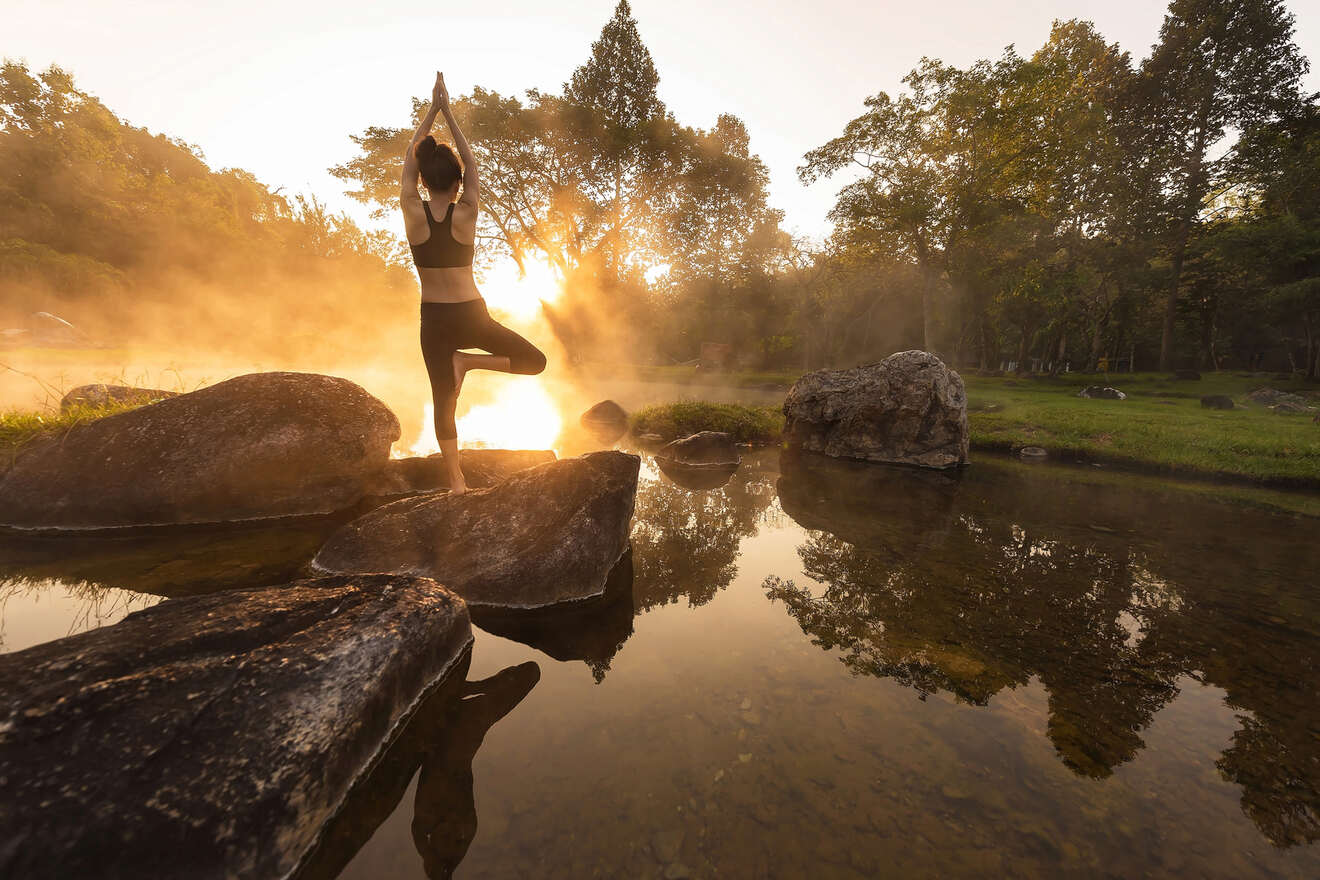 So many amazing retreats, so little time! Right? Each Thailand meditation retreat has something special but I'm sure there were a special few that won your heart!
Now that we've gone through this list and you've found your favorite meditation retreat in Thailand, we can wrap it up!
But not before I give the those of you who feel a bit indecisive my 2 favorite meditation retreats in Thailand:
Mind and Emotion Reset – This meditation retreat in Thailand will leave you feeling so peaceful and happy after you spend some time doing yoga and meditating
Vipassana Retreat – A great silent retreat for people who want to focus solely on their practice for 10 days and drop into the deepest corners of their being  
Just remember that each meditation retreat in Thailand may get filled up pretty fast. That's why I highly recommend booking yours in advance!
And I know some of you may have some burning questions about these retreats so if you need a bit of help, just leave me a comment below and I'll answer as soon as I can!
Namaste,
Victoria
---
Pin it for later!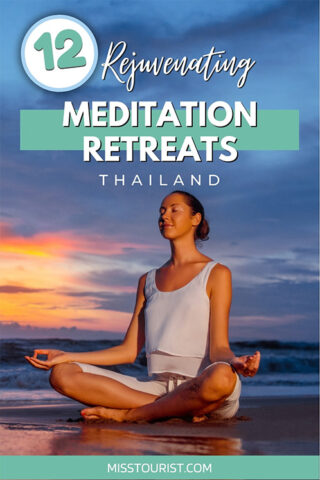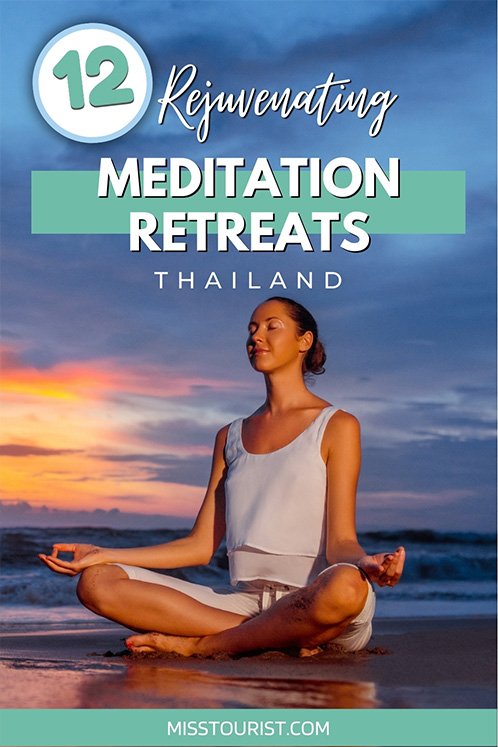 Pin it for later!