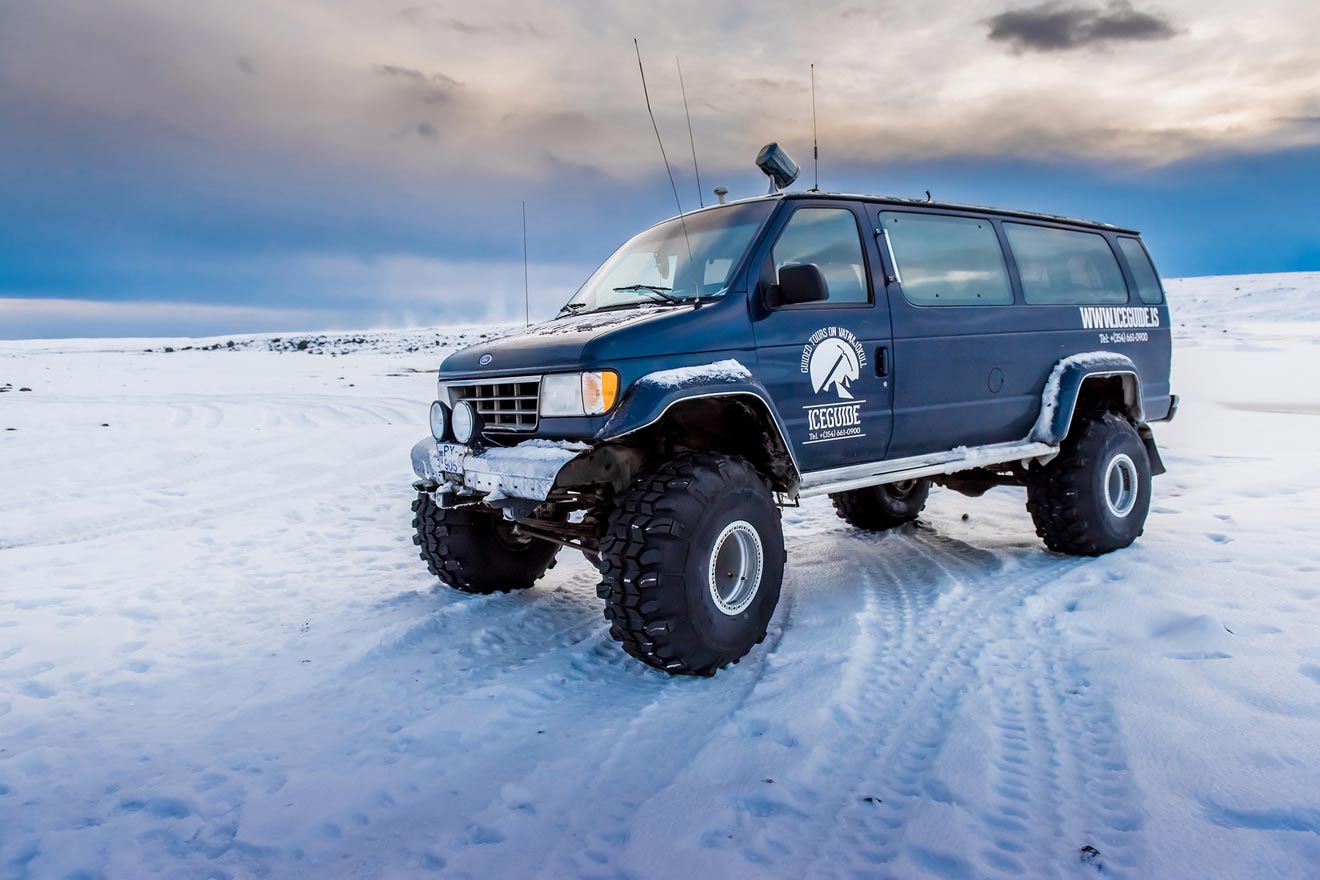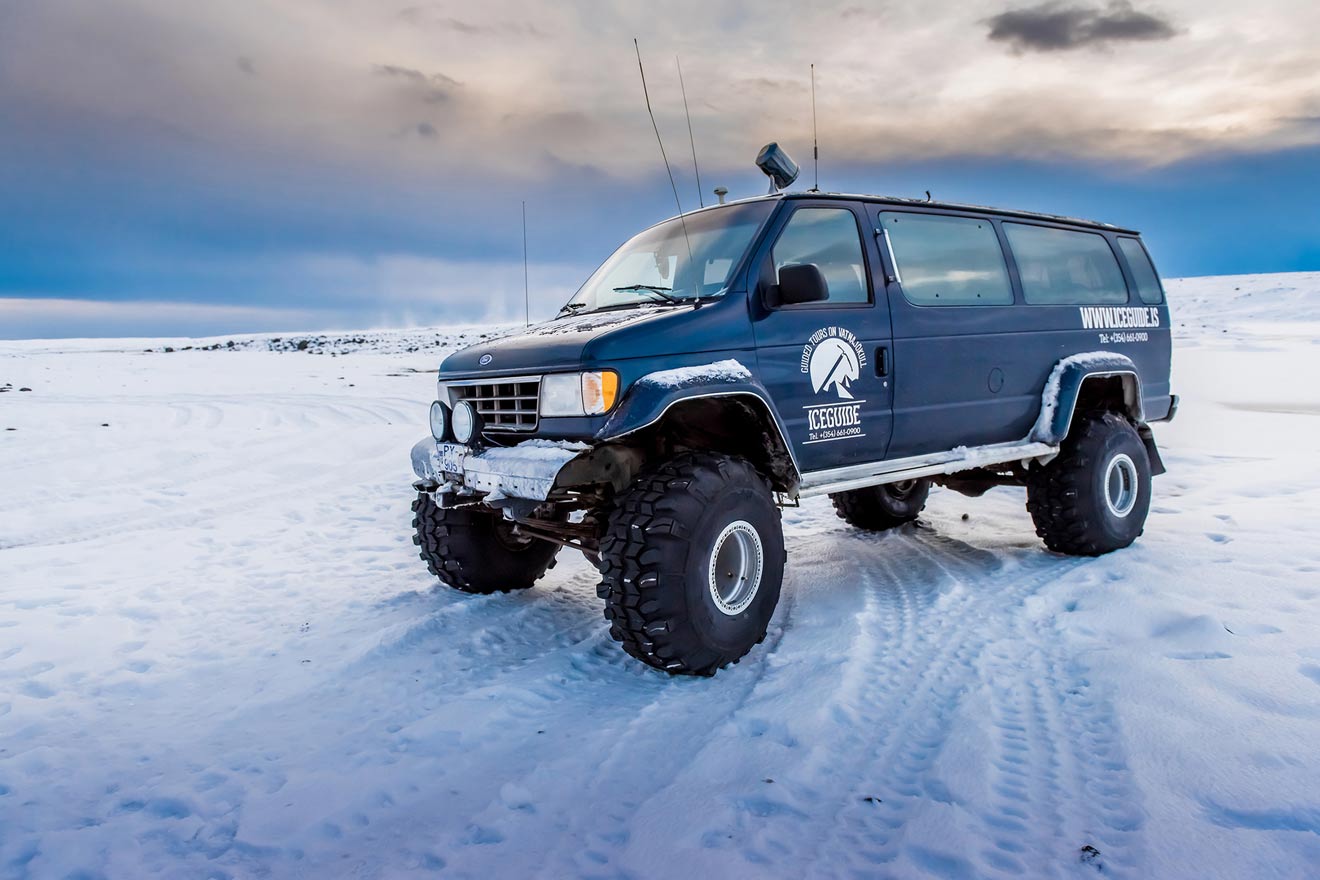 Ready to feel like you've landed on another planet? Because this country is known to have that effect on people! If you're planning your Iceland trip, follow me as you'll have lots to discover!
In this post I've gathered the best excursions from Reykjavik (the capital city), to some of the most iconic attractions and beautiful Icelandic Highlands. With such a wide range of options and tours, trust me, a post like this will come in super handy!
Since I didn't want to stop there, I also added a bonus section with some fabulous hotels in Reykjavik!
Bear in mind though that Iceland has become so popular with tourists from all around the world that I recommend booking your tours and hotels in advance! No matter if you're planning a summer or winter trip, trust me, these tours will sell out super quickly!
Grab the warmest clothes you've got and let's hit the road (careful though, it may be icy)!
If you are in a hurry
If you don't have time to read the whole post, check out the list below.
Here are the main day tours from Reykjavik to book in advance:
1. Snaefellsnes Peninsula – full day tour to a unique location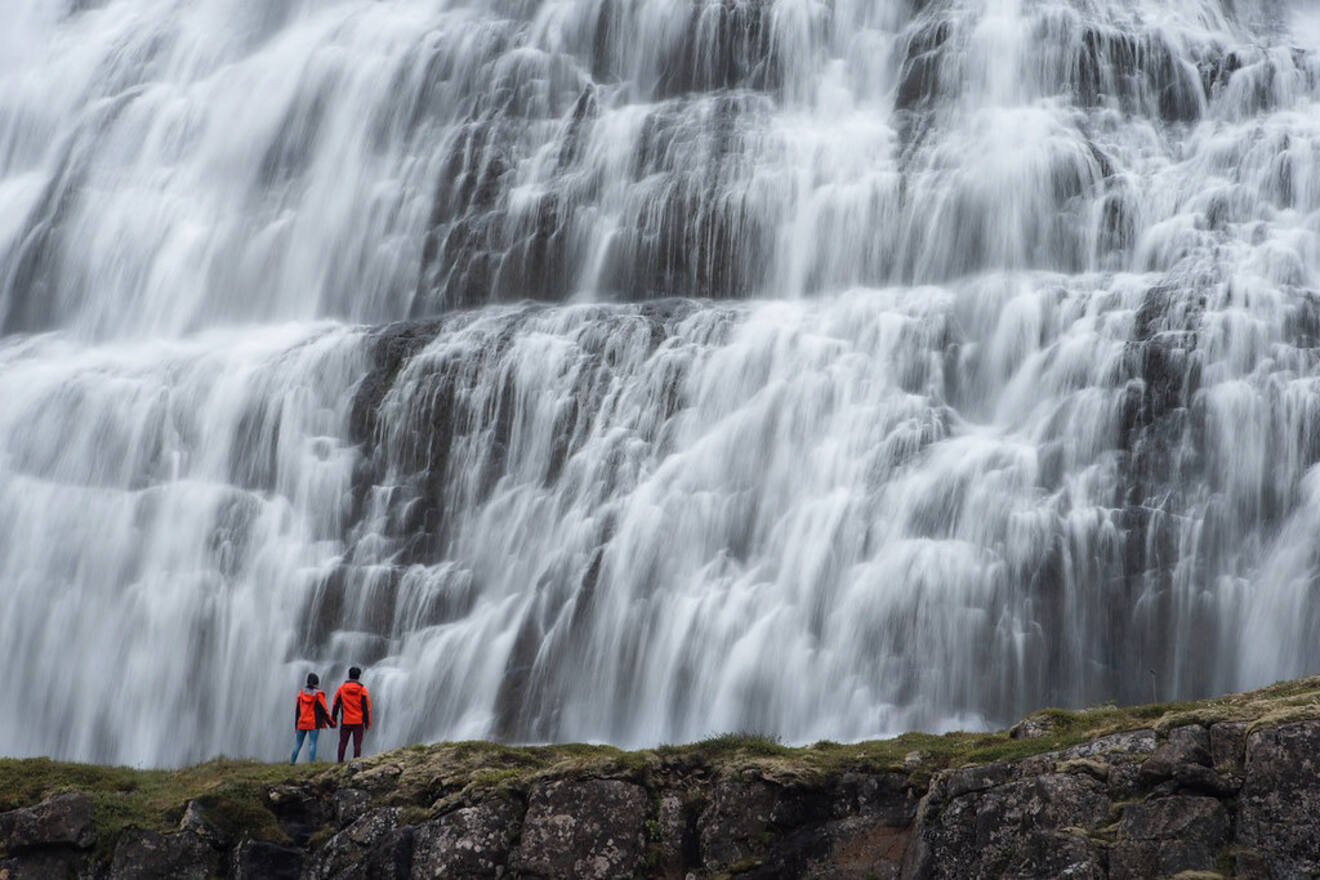 Are you ready for a very unique experience in one of the most spectacular places in Iceland, only a 2-hour drive away from Reykjavik?
I'm sure you are because this bus day trip will take you to the beautiful Snaefellsnes Peninsula! Be camera ready at all times from the moment you leave central Reykjavik as you'll come across many volcanic peaks, sea cliffs, golden beaches, and sparkling fjords!
First your knowledgeable guide will take you to some charming Icelandic fishing villages of Grundarfjordur, Arnarstapi, and Hellnar. Then you'll also get to snap some pics of the Kirkjufell and Ljósufjöll volcanic craters.
Djúpalónssandur black sand beach will probably be the peak of your day tour! It really is a lifetime experience to walk around at such a unique place!
Length: 11 hours
Pickup location: Central Reykjavik & the cruise port
Price: US$113 per person
Check Availability
2. South Coast classic tour – for a well-rounded experience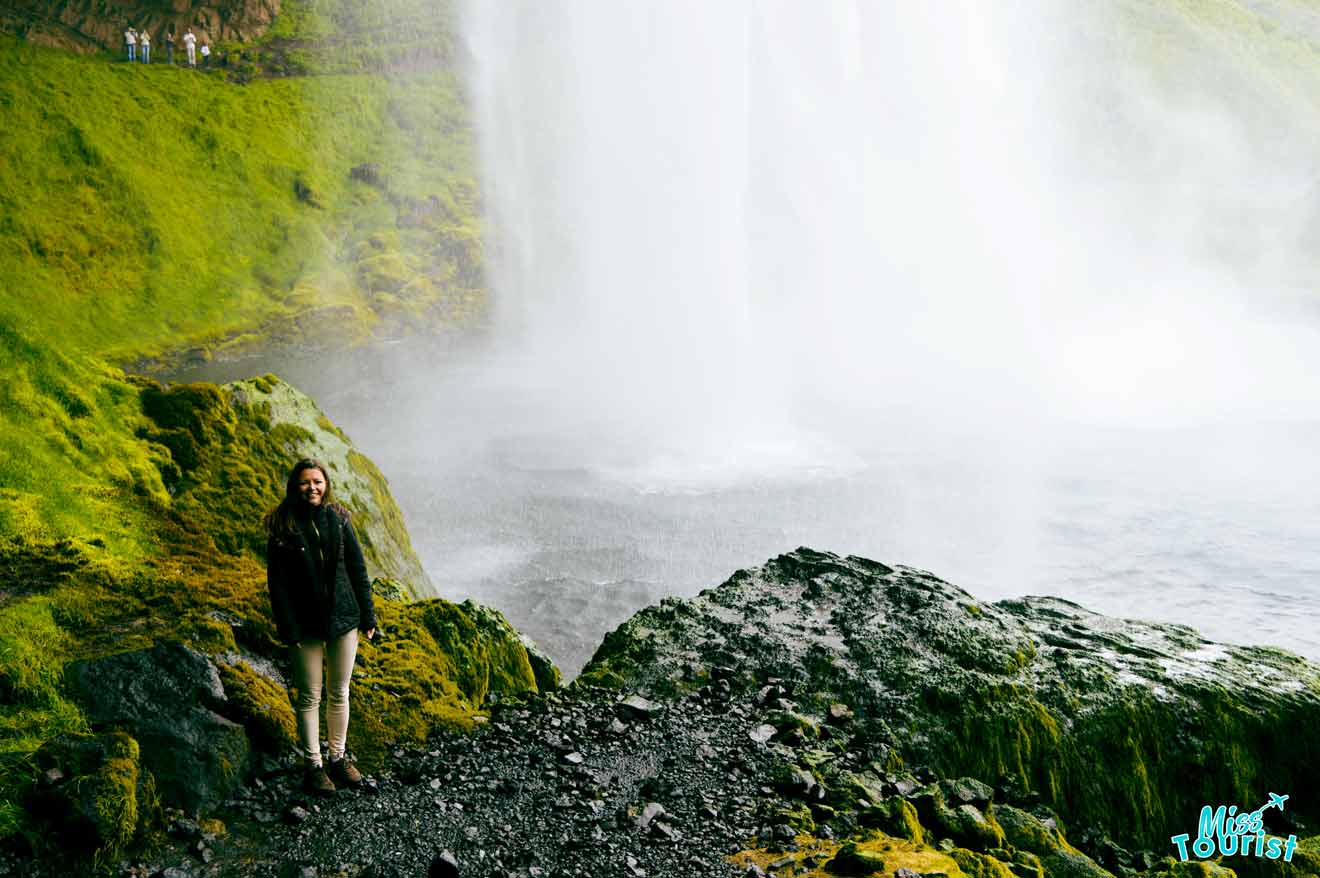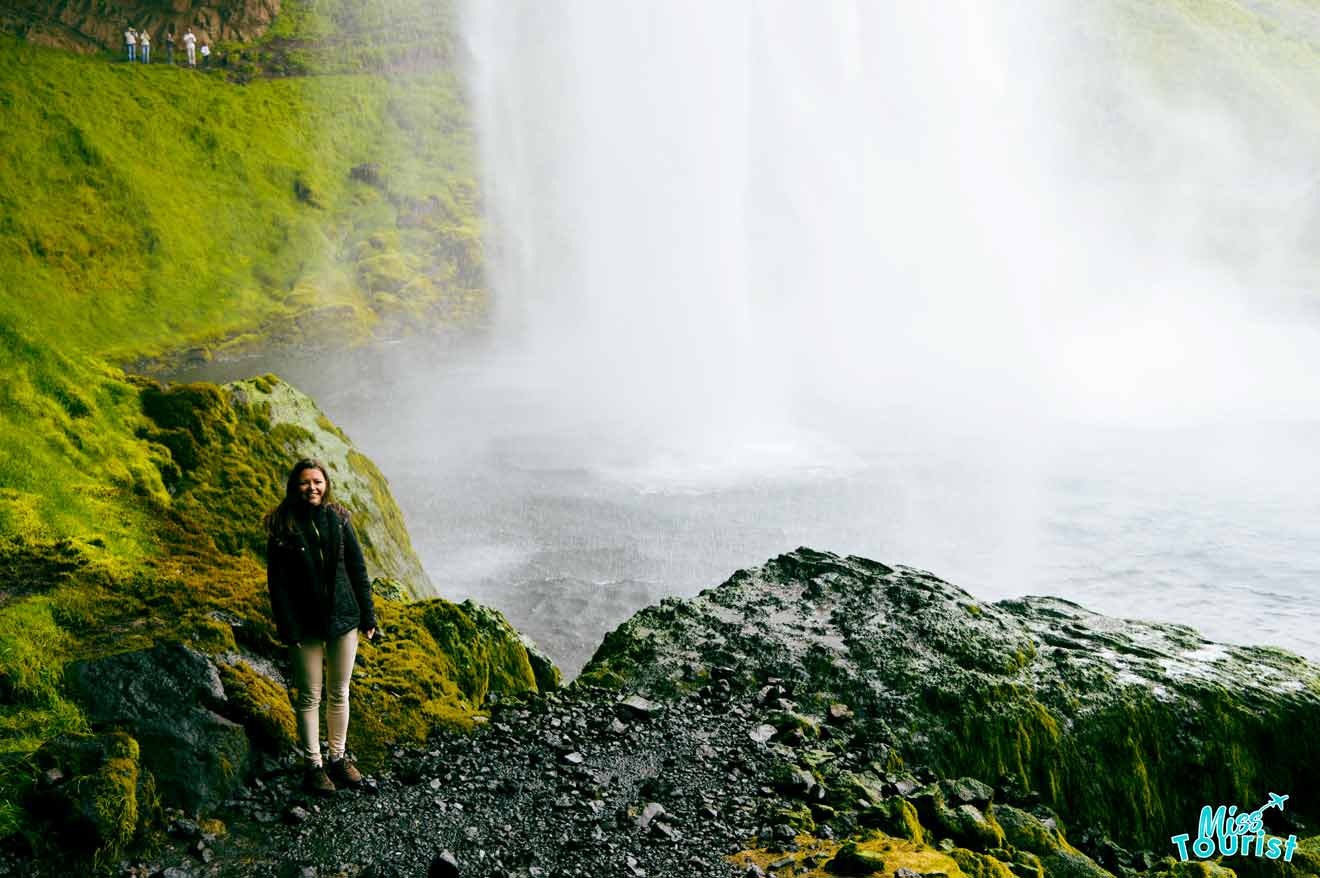 This popular tour from Reykjavik goes around some of the most iconic attractions on the south coast of Iceland like Seljalandsfoss waterfall, one of the most stunning waterfalls in Iceland.
As you begin your tour from Reykjavik, you'll first drive through lava fields, and pass the active Hengill volcano as the bus makes its way down to the rich coastal farmlands. And yes, like all the day tours in Iceland, you'll get to see some stunning scenery including the Hekla volcano (if the weather forecast is good) and also the glacier-capped Eyjafjallajökull volcano.
Your next stop will be at Sólheimajökull glacier, where you'll feel as if you've landed on another planet. Then continuing you'll go to one of the black sand beaches (one of the most popular attractions in Iceland) called Reynisfjara!
Fun Fact: Reynisfjara beach is a popular filming location and it has appeared in many movies like Noah and Star Trek: Into Darkness as well as in one of my favorite TV series Sense8, which I highly recommend watching!
Length: 10 hours
Pickup location: Reykjavik Terminal
Price: US$100 per person
Book Your Spot
3. Icelandic horse riding – a unique activity near Reykjavik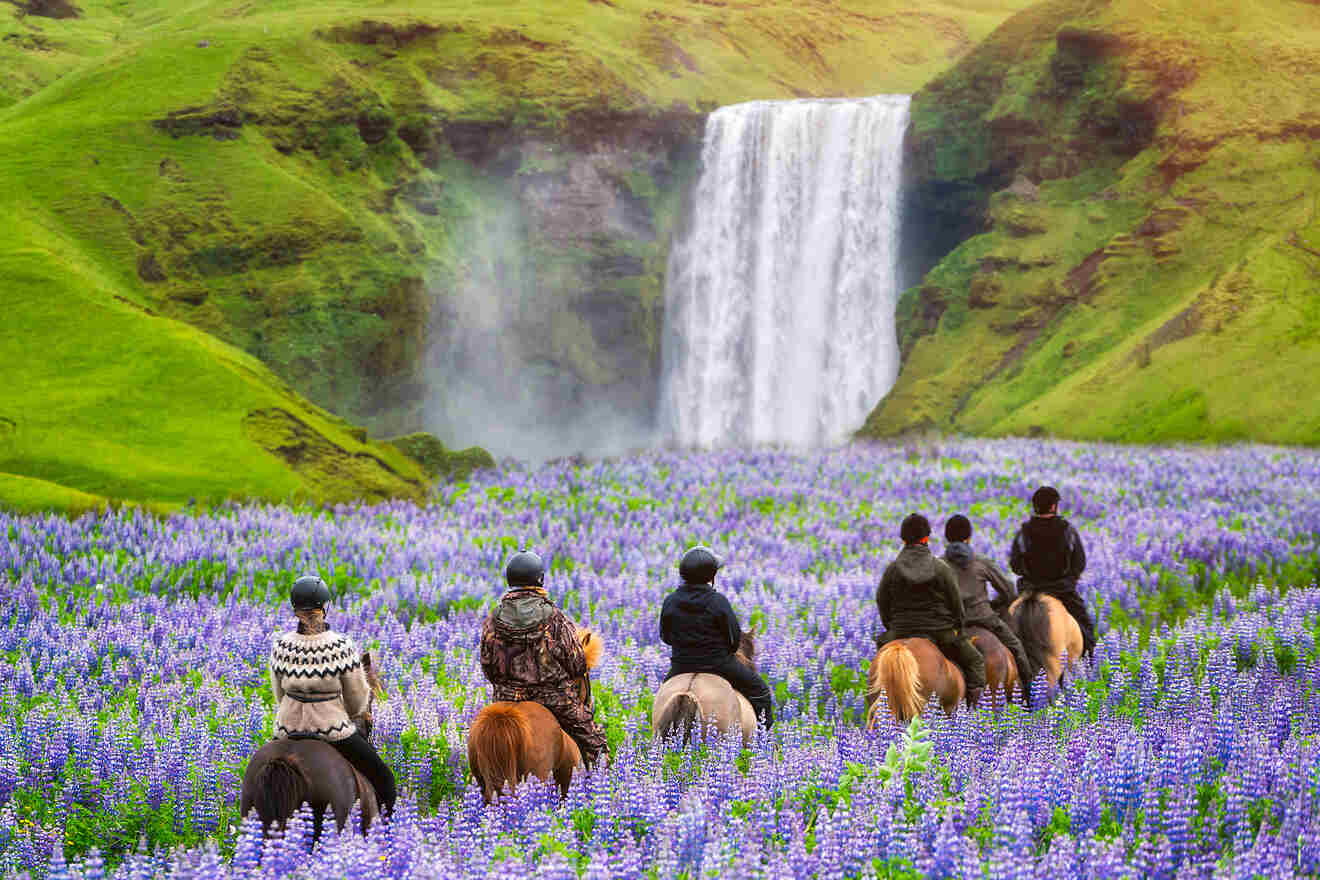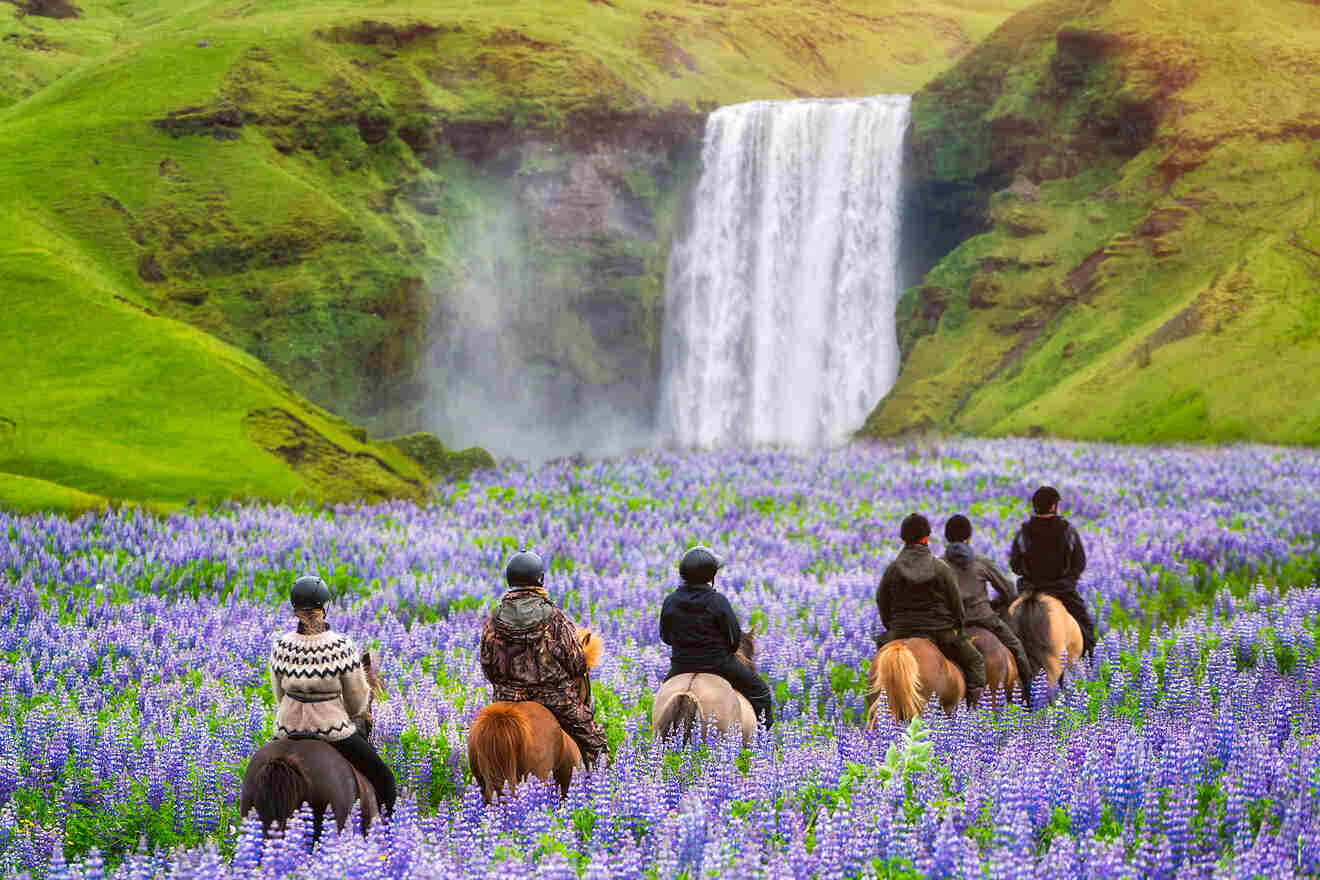 You can't say no to a horse riding tour near the capital city as it will make your trip to Iceland even more unforgettable!
You'll be accompanied by an English-speaking local guide who knows the area, and of course the super friendly horses. Everyone will get all the necessary equipment like helmets, rubber boots, and rainwear or a warm outfit during the ride.
NOTE: You can't bring a backpack with you but there are lockers at the stables and you can leave your stuff there.
During the tour you'll go through the riding paths from the Íshestar Stables in Hafnarfjörður, a small city set only a 10-minute drive from Reykjavik. Whether you visit Iceland's capital during winter or summer months you'll get to see either the snowy hills or some beautiful green landscapes.
Length: 2-4 hours
Pickup Location: Íshestar Riding Tours
Price: US$114 per person
Get More Info
4. Whale watching tour – best for animal lovers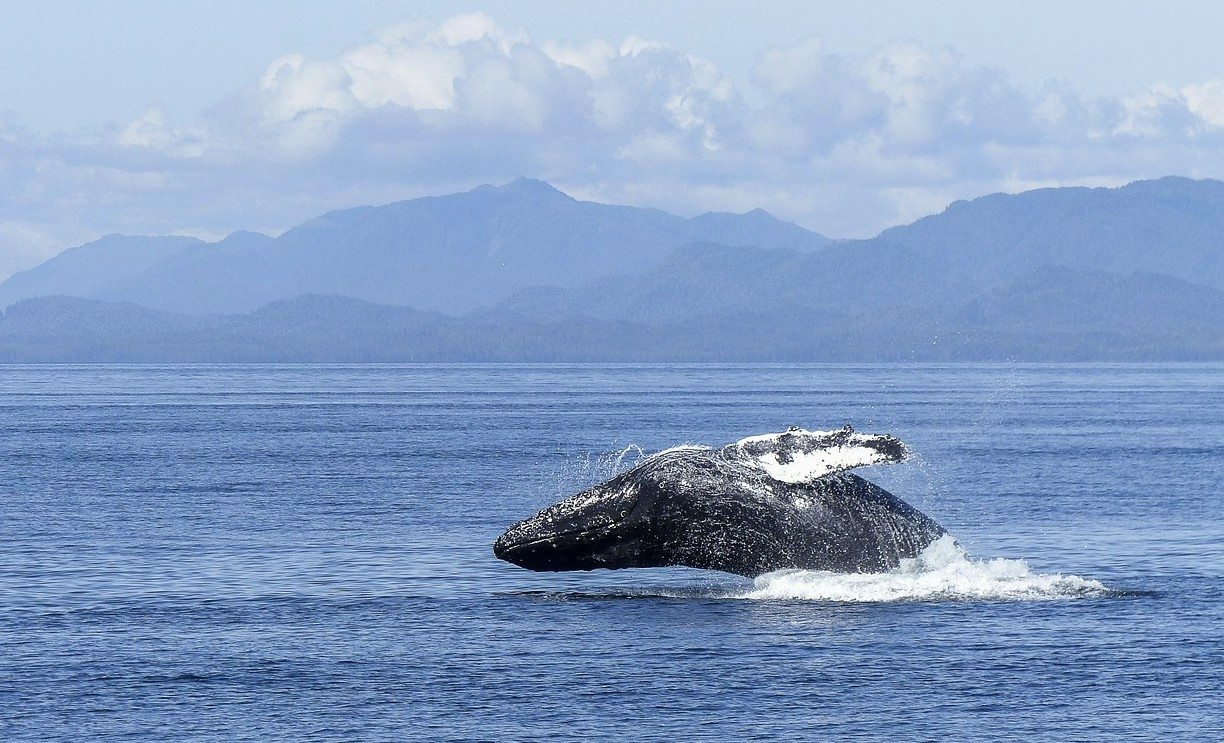 Another one in the list of popular tours in Iceland! Whale watching is something that you should definitely do while visiting Iceland!
This tour from Reykjavik will start from a beautiful harbor in the city center and from there you'll sail out! Make sure you're camera-ready because you'll get to see some minke whales, humpback whales, and dolphins! Plus all sorts of other wildlife!
All this while listening to the live commentary from your professional tour guide, who'll tell you lots of interesting things about these cute (and not so little) mammals!
Length: 3 hours
Pickup Location: Reykjavik City Harbor
Price: US$78 per person
Check Availability
5. Silfra snorkeling – for watersports enthusiasts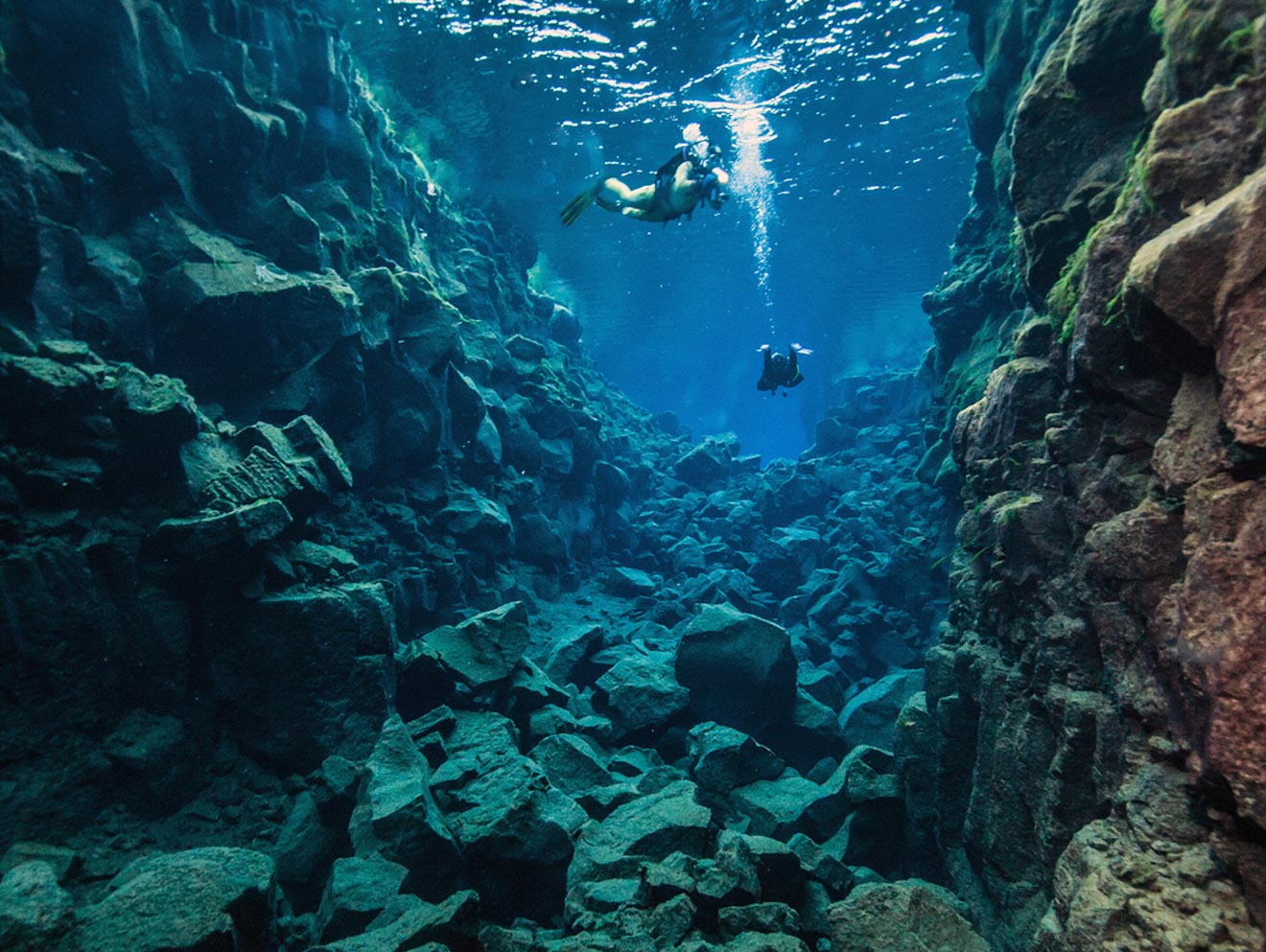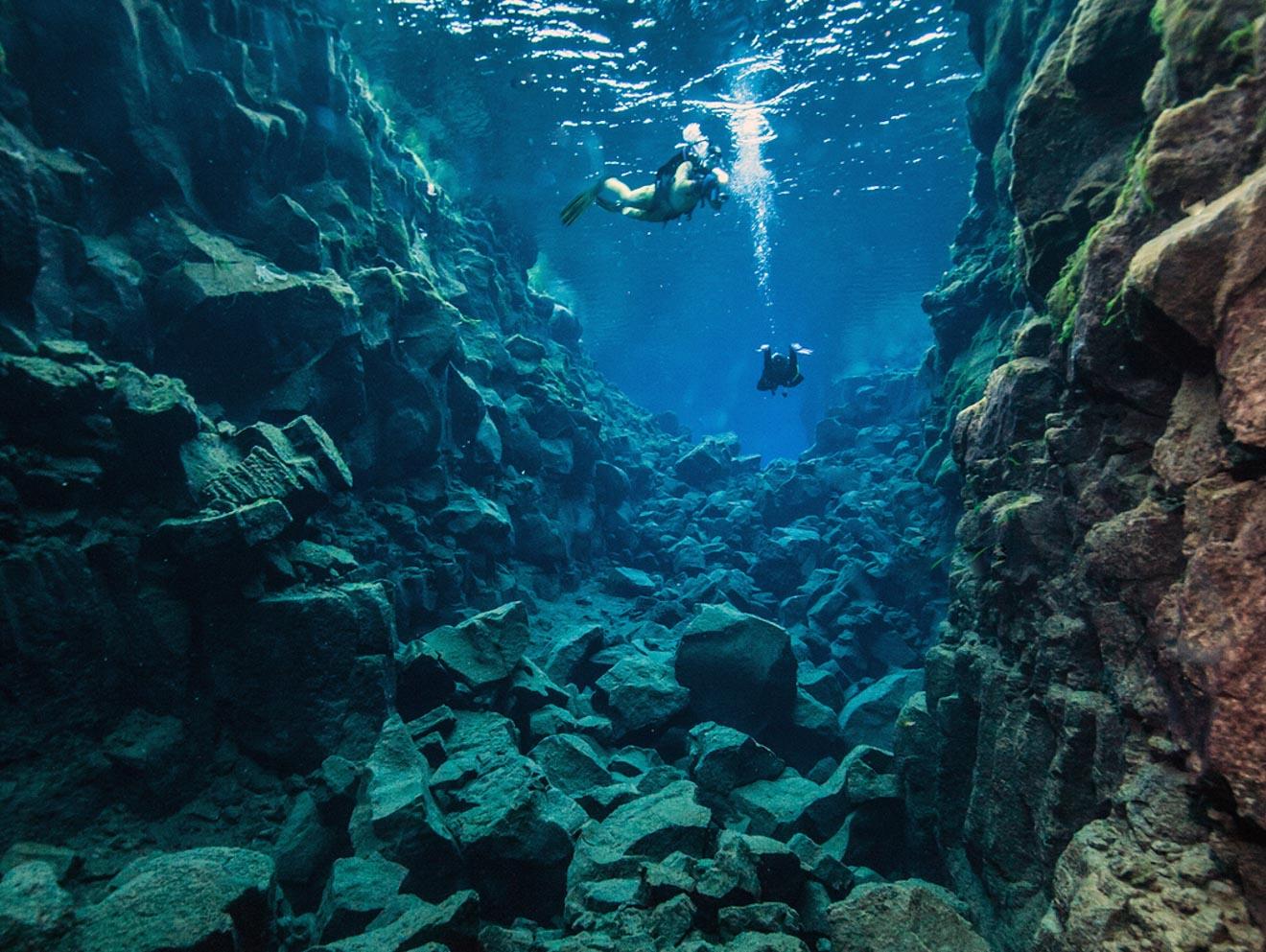 Watersports enthusiasts, this is one of the best tours from Reykjavik for you! Sign up for a super authentic experience and discover one of the most amazing natural wonders in Iceland!
During this guided tour you'll go snorkeling in the Silfra fissure, located in the UNESCO World Heritage Site of Thingvellir National Park. Silfra has one of the purest waters on the planet and visibility at over 100 feet (300 meters) underwater!
When snorkeling in Silfra you'll basically travel between the American and European continental plates and you'll end your tour in a beautiful place called "the real blue lagoon"!
You don't need to be a certified diver for this and everyone will get all the snorkeling equipment that's needed including a wetsuit or drysuit (depending on the option chosen).
Length: 4 hours
Pickup location: Hotel pick up
Price: US$190 per person
Book Your Spot
6. Golden Circle & Blue Lagoon tour – the classic Iceland itinerary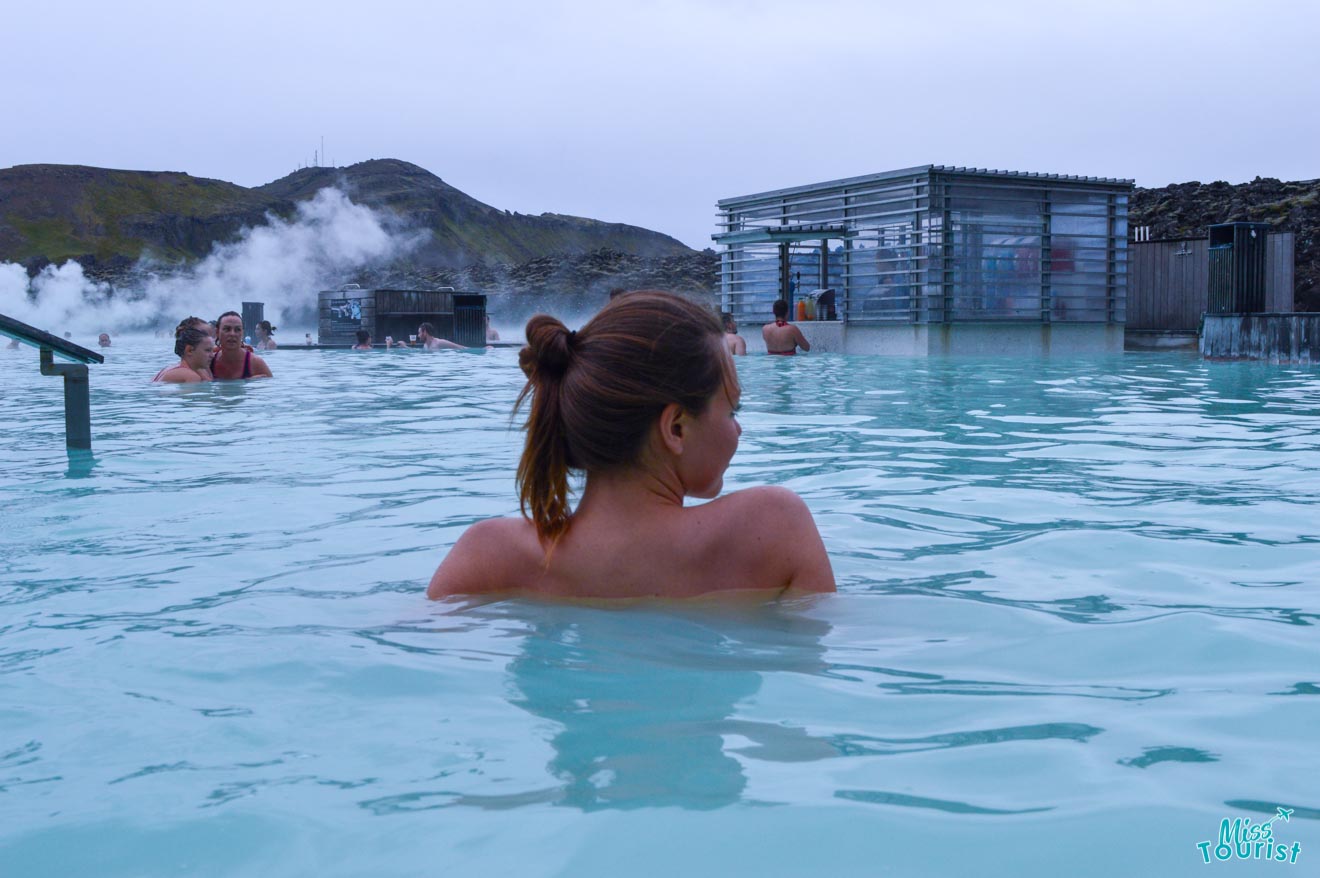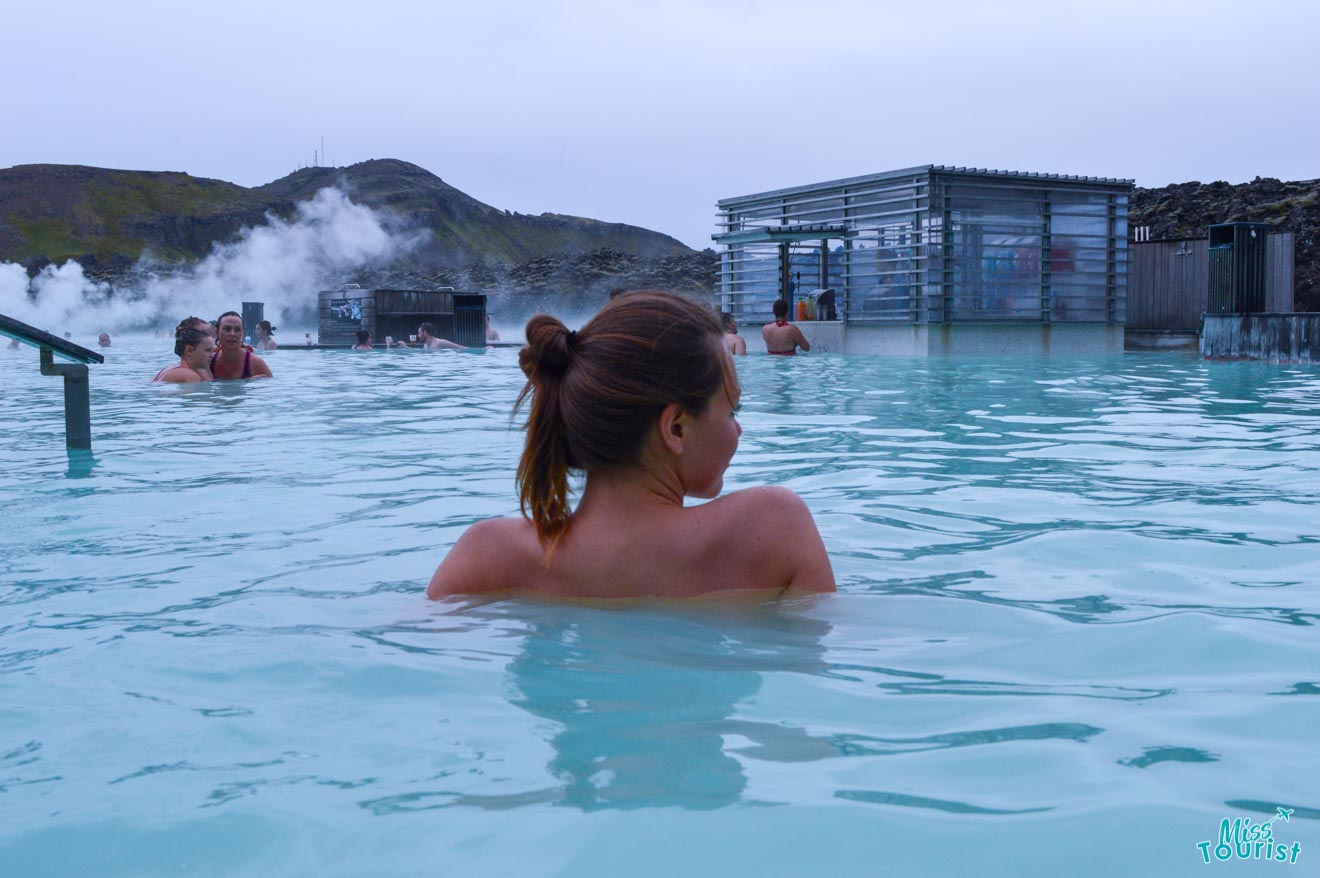 The Golden Circle tour is probably one that everyone books when visiting Iceland! And I've found this one which combines the Golden Circle with the Blue Lagoon (another major attraction on Reykjanes peninsula) and Kerid Crater!
Leave the capital city, and make your way with your tour guide and other tourists to the famous Thingvellir National Park where the American and Eurasian tectonic plates converge! Here you'll also see where the Icelandic Parliament was held between 930-1798!
After that, get ready for a natural show at the Geysir Hot Spring where you'll get to see the Strokkur geyser erupting a plume of boiling water and steam 100 feet in the air (and you'll get front seats)!
You'll also get a lunch break before you visit the unique Gullfoss waterfall! Finally, you'll end your long day tour with a visit to the Kerid volcanic crater and its deep blue waters. Here you'll also see the famous Blue Lagoon (which I hear has a new competitor – the Sky Lagoon) and get to relax in the warm, geothermal waters before returning.
Length: 11 hours
Pickup Location: Hotel pick up
Price: US$215
Get More Info
7. Meradalir Volcano hike – best for outdoor lovers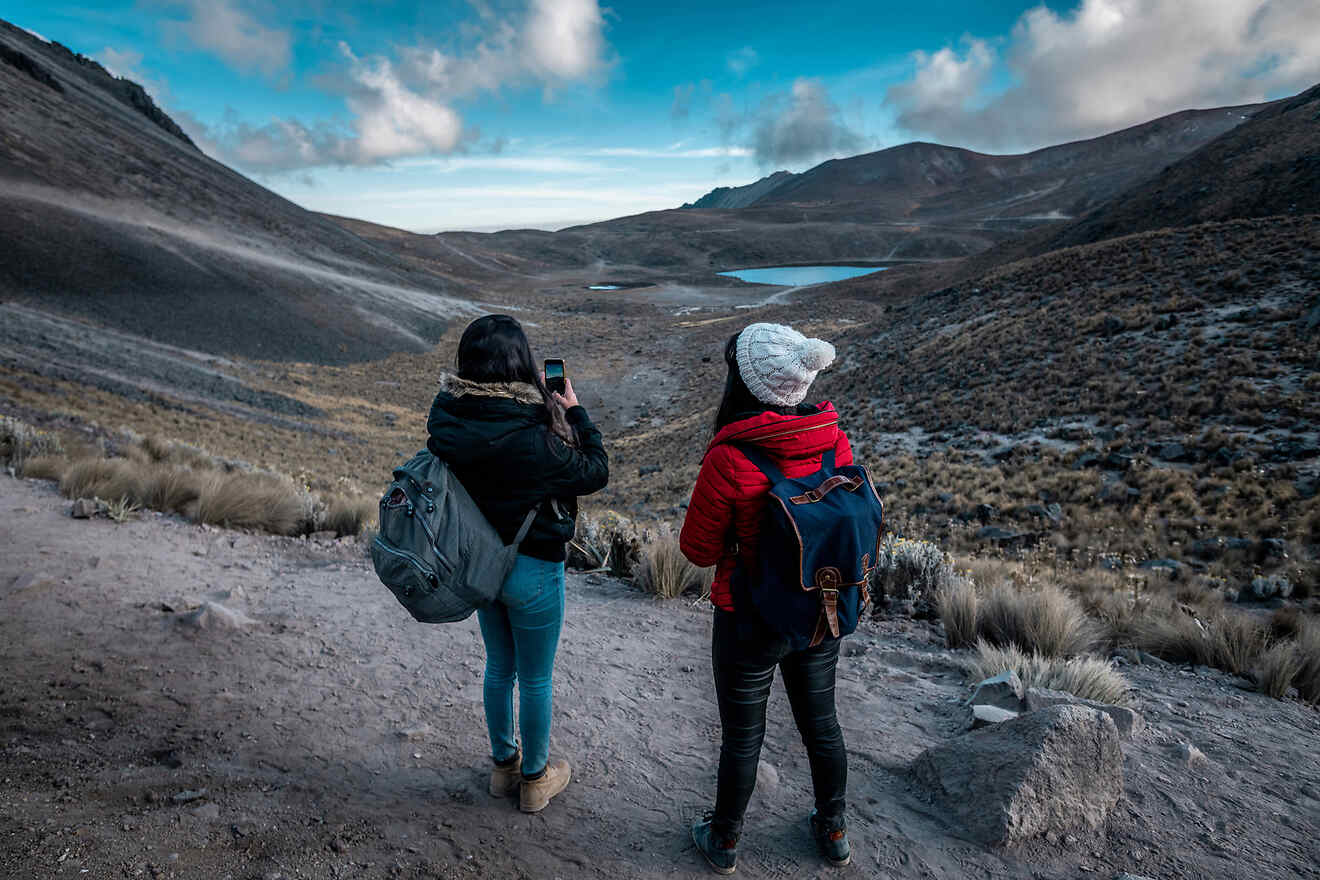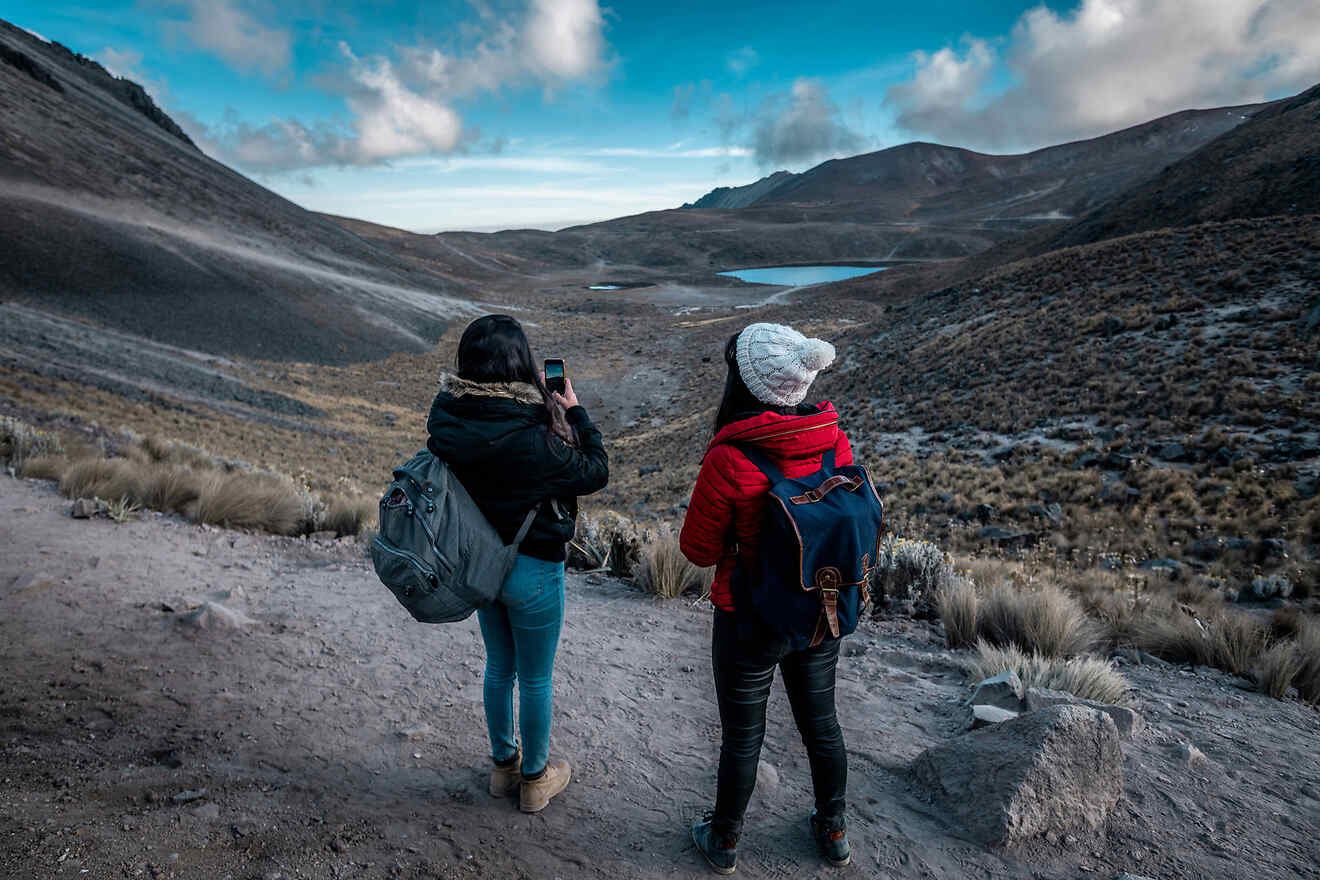 Iceland is a paradise for anyone who loves the great outdoors and yes, there are so many hiking spots not too far from the capital city! And, of course, lots of day tours that can take you there.
This is one such guided tour from Reykjavik, where you'll get to go hiking with a professional guide, through the mesmerizing Geldingaladur Valley and see the eruption site in Meradalir Valley next to Fagradalsfjall Volcano!
As you explore, your guide will tell you all about the history of the volcanos and also give you some cool scientific facts!
Make sure you bring some snacks with you and wear appropriate clothes and shoes for the hike!
Length: 6-7 hours
Pickup Location: Tour Bus Stop 12 opposite the Storm Hotel
Price: US$80
Check Availability
8. Northern Lights tour – to snap the perfect pictures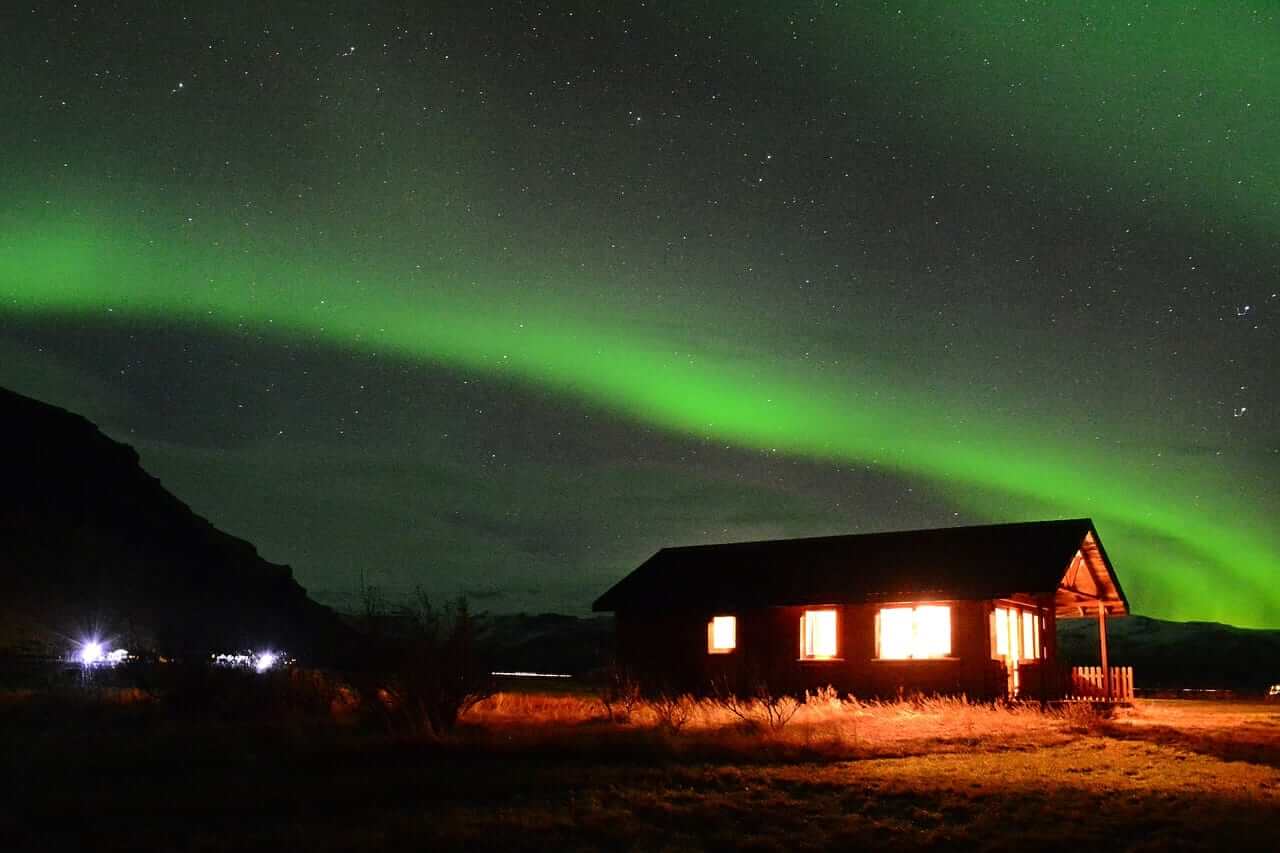 What's the first thing that comes to mind when you say Iceland? The northern lights, which are also known as Aurora Borealis!
Indeed, to see the Northern Lights is a once-in-a-lifetime experience and it's surely a must-do during your trip to Iceland! Although you'd hope to see the Northern Lights in the capital city (free of charge), unfortunately, it's not really possible because of the light pollution.
I've found this great tour from Reykjavik that will basically take you to the best spot where the meteorologists predict the lights will be the most visible. That's usually in areas where there is no artificial light.
During the tour you'll hear lots of interesting facts on this natural phenomenon from your guide and, of course, you'll stop at a few places to take pictures!
If by any chance the Northern Lights don't make an appearance, you can sign up for the next one free of charge.
NOTE: If you're looking for a Northern Lights tour that's a bit more adventurous then check out this different excursion that I found! It includes a super fun jeep drive! What's different about this tour is that they'll take you to some more remote locations that a normal car couldn't reach, so it's definitely super exciting!
Length: 4 hours
Pickup Location: Bus Stop 12
Price: US$52 per person
Book Your Spot
9. Glacier hiking & ice climbing – for adventure seekers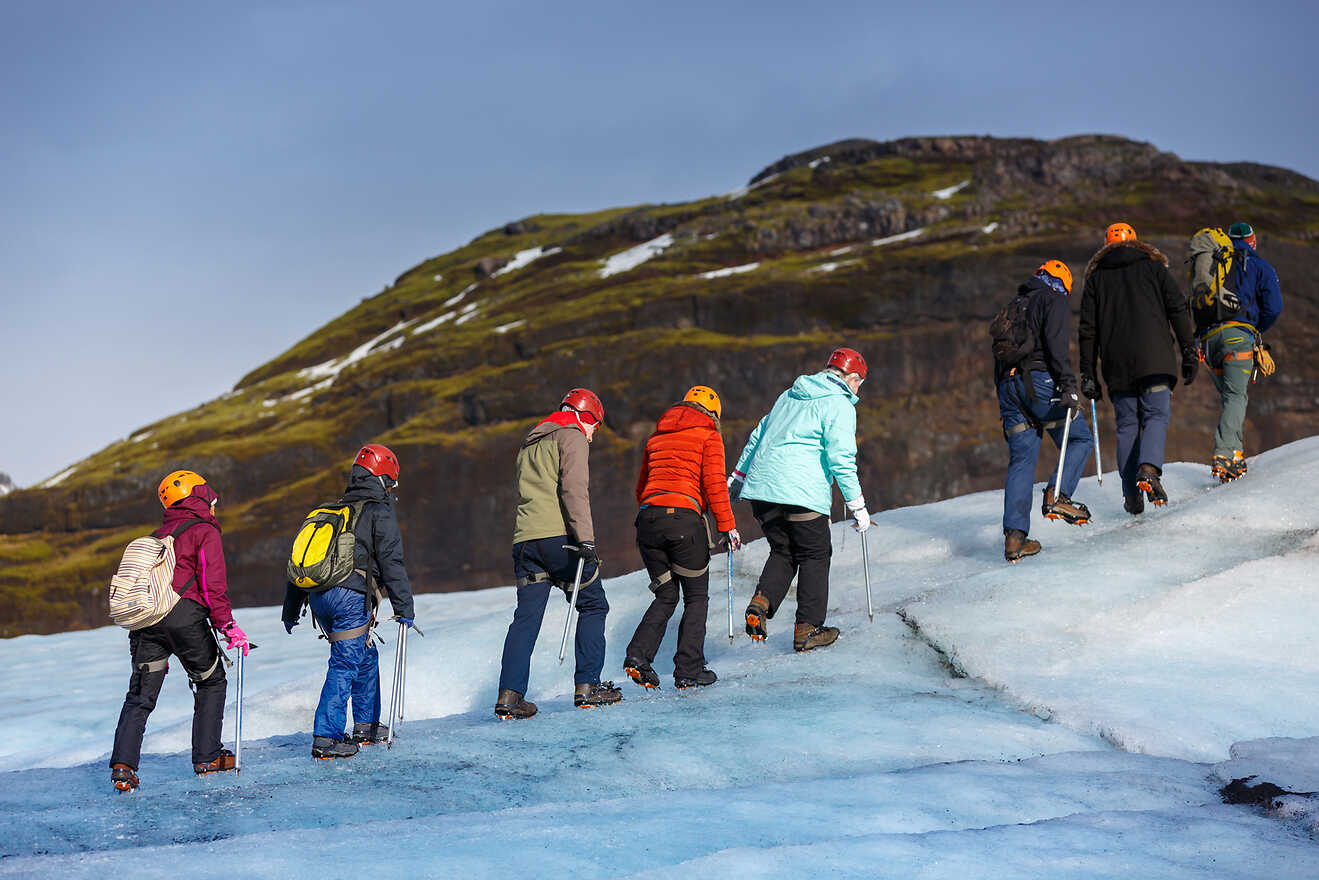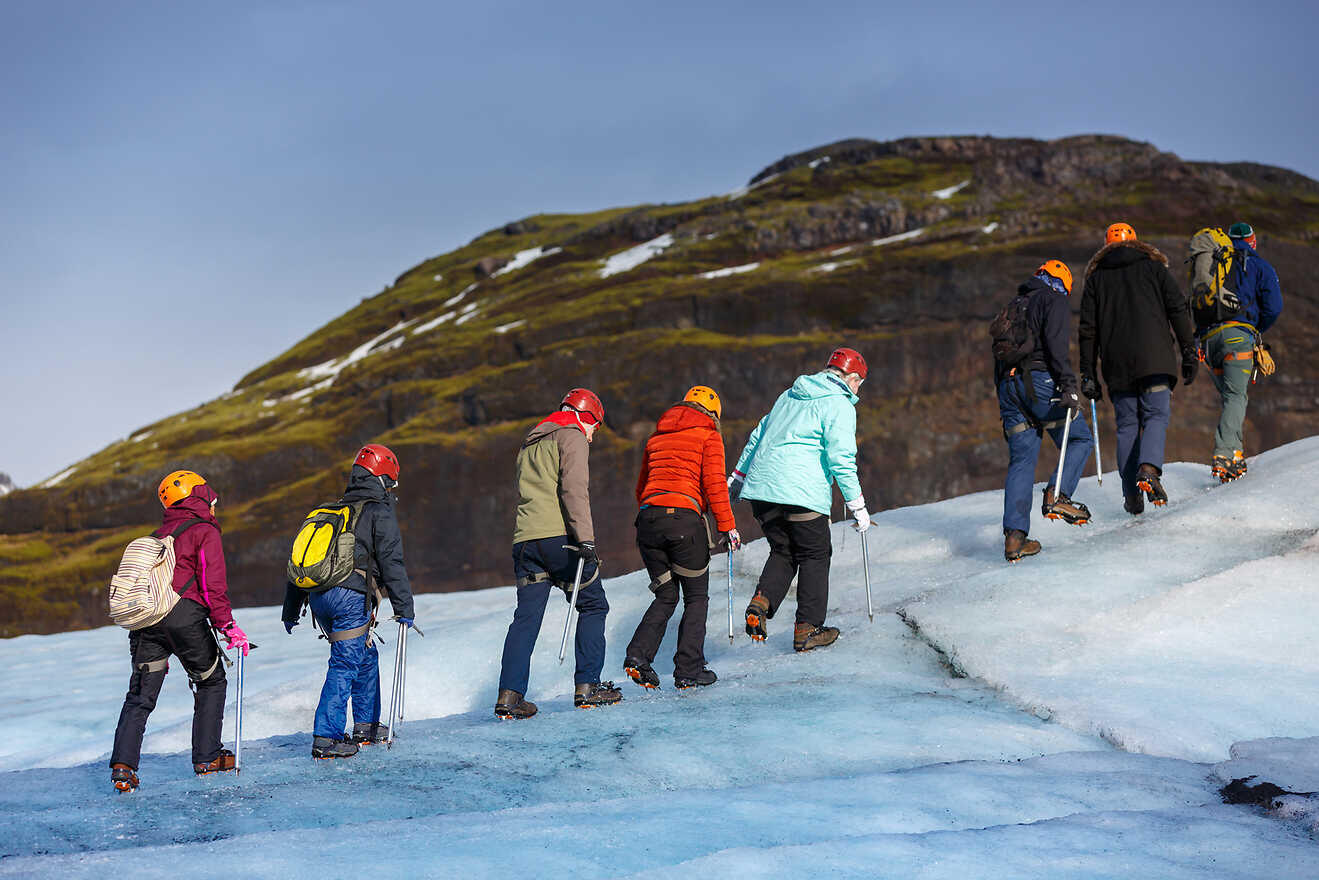 Adventure and adrenaline seekers, I think I'll definitely catch your attention with this unmissable day trip from Reykjavik!
During this tour you'll get to visit and hike the ever-changing Sólheimajökull glacier! As you explore around the glacier you'll remain in awe of all the ice formations, sinkholes, and jagged ridges.
Then you'll reach an ice wall and try ice climbing for the first time (or maybe you've already done this before)! Your guide will provide you with all the tools you need for climbing from ice axes, crampons, and safety lines.
NOTE: If you want to book this tour with pick-up from Reykjavik you'll need to pay an extra US$44.
Length: 5-11 hours
Pickup Location: Café Sólheimajökull parking lot
Price: US$167 per person
Get More Info
10. ATV Reykjavik Peaks – a short tour near Reykjavik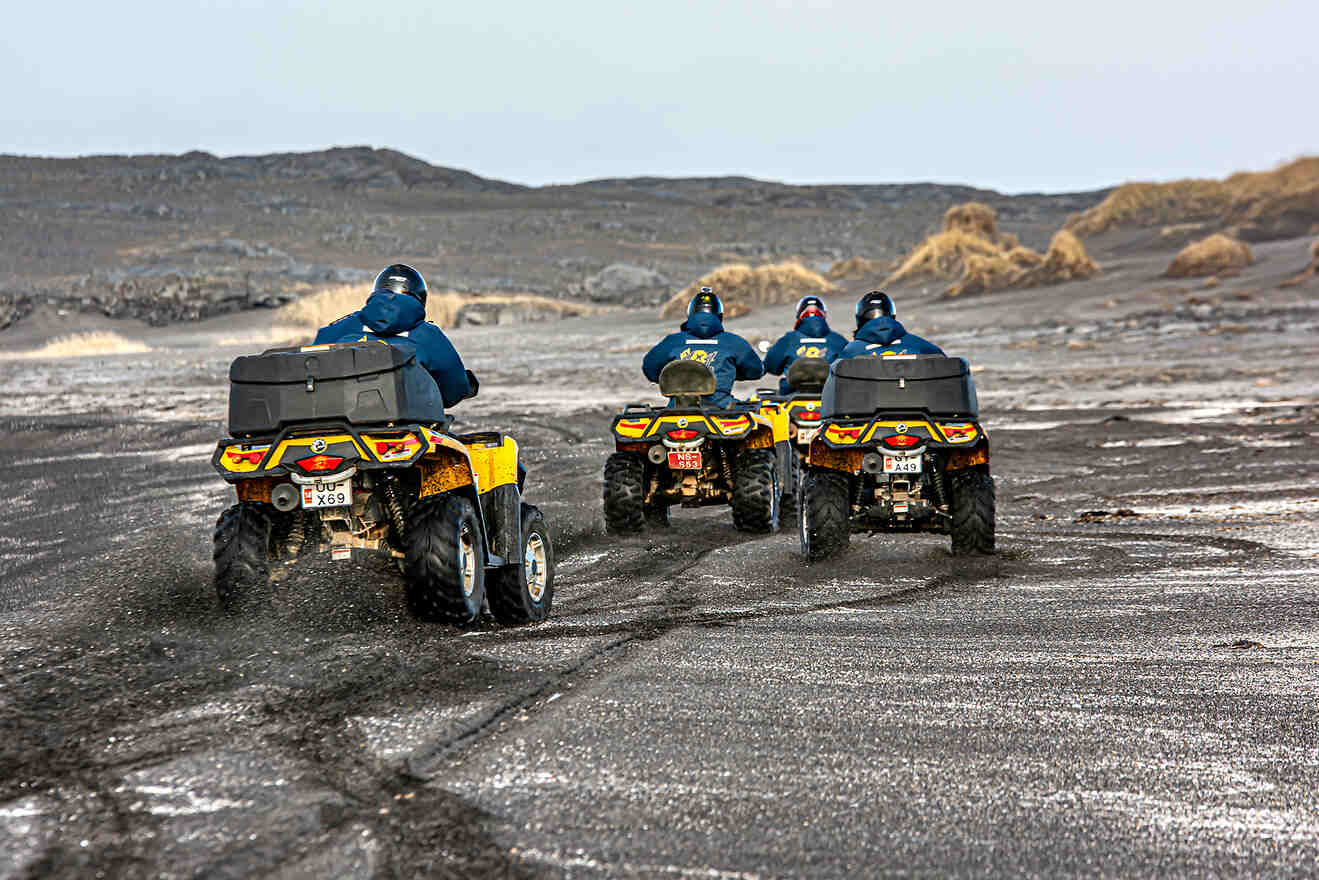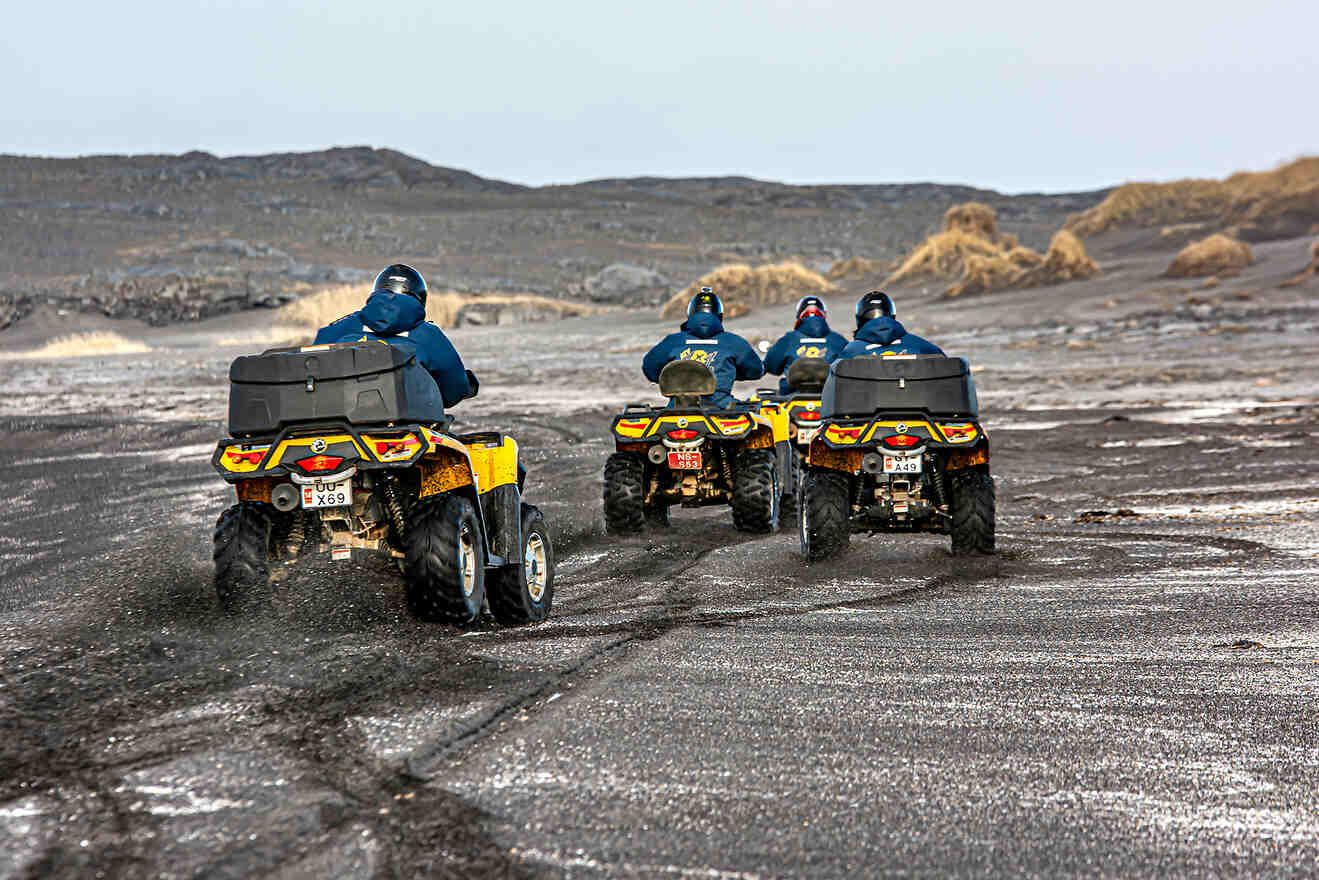 Many visitors stick to the usual bus tours when visiting Reykjavik but hey, if you're looking for something a bit more exciting, then check out this tour company that offers ATV trips just outside of the capital city!
Hop on a quad bike or ATV and explore the stunning scenery and landscapes near the city! The bikes are easy to operate and if you feel super confident you can even do this as an evening tour, in case you want to plan something different during the day.
You can begin the trip from the base camp and then make your way on a road along the otherworldly Lake Hafravatn before heading up a mountain trail to the top of Hafrafell.
All participants will be provided with warm overalls and/or waterproof gloves and a helmet.
Length: 2-3 hours
Pickup Location: Your choice of downtown bus stop
Price: US$140 per person
Check Availability
11. Silver Circle tour – an unmissable Reykjavik excursion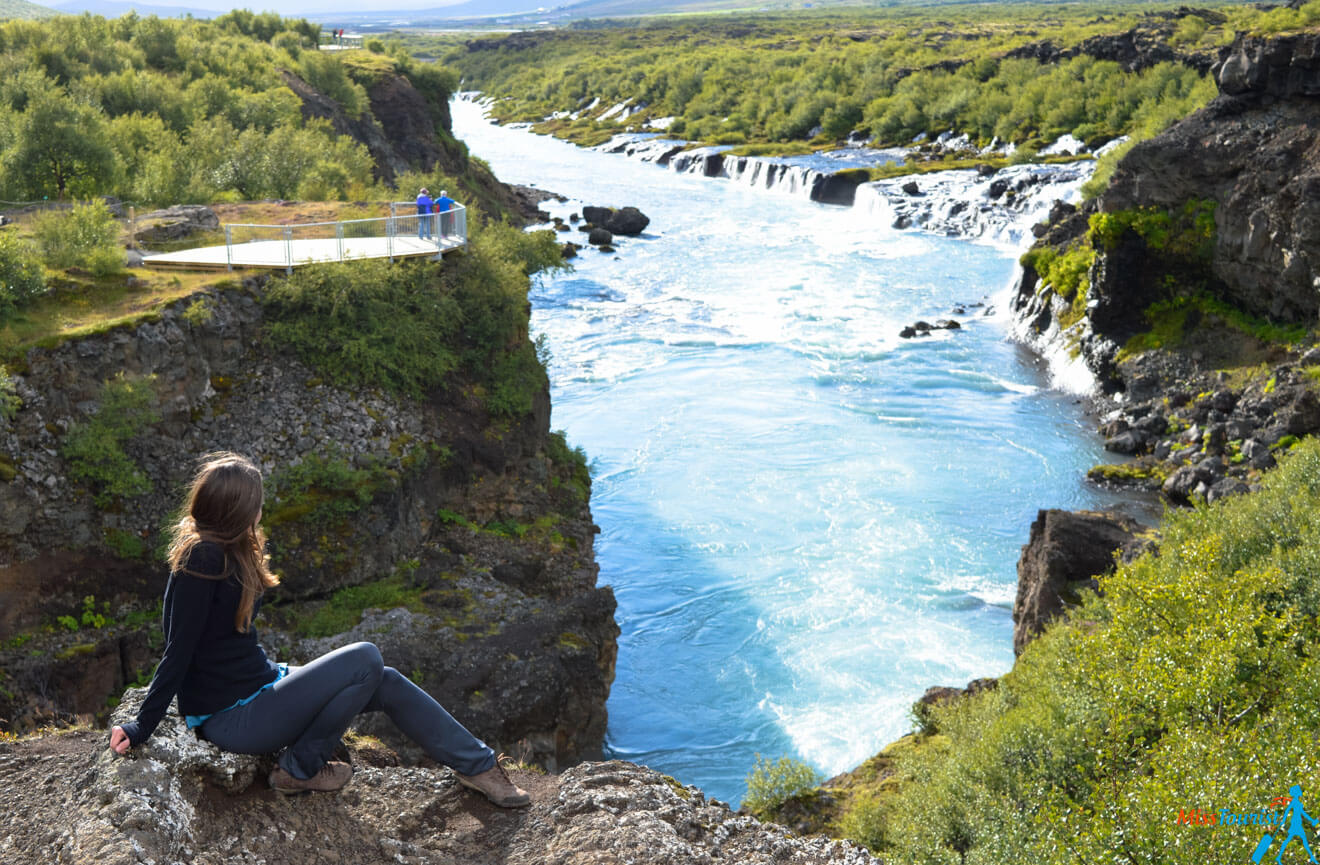 Want to discover West Iceland? Then look no further, because this is one of the best day trips from Reykjavik that will take you there!
After you jump on the bus accompanied by your guide and fellow tourists you'll start the trip and head to Borgarnes, a village known as the gateway of West Iceland.
Then you'll make your first stop at Deildartunguhver, the most powerful hot spring in Europe! It's so strong that it even provides hot water and power for the locals.
Your next stop will be at Hraunfossar which is also known as the Lava Waterfalls, where you can admire from the observation deck the water running over ancient lava fields! It's such an unforgettable sight!
Other highlights of the trip include the Husafell, a historical site with traditional turf houses, Deildargil Canyon, where you'll see Langfoss, a towering two-tiered waterfall, and the Canyon Baths where you'll enjoy a traditional Icelanding bath in a geothermal pool.
Length: 10 hours
Pickup Location: Hotel pickup
Price: US$200 per person
Book Your Spot
12. South and West Coast tour – best multi-day trip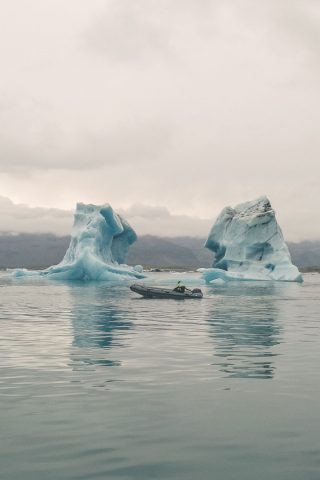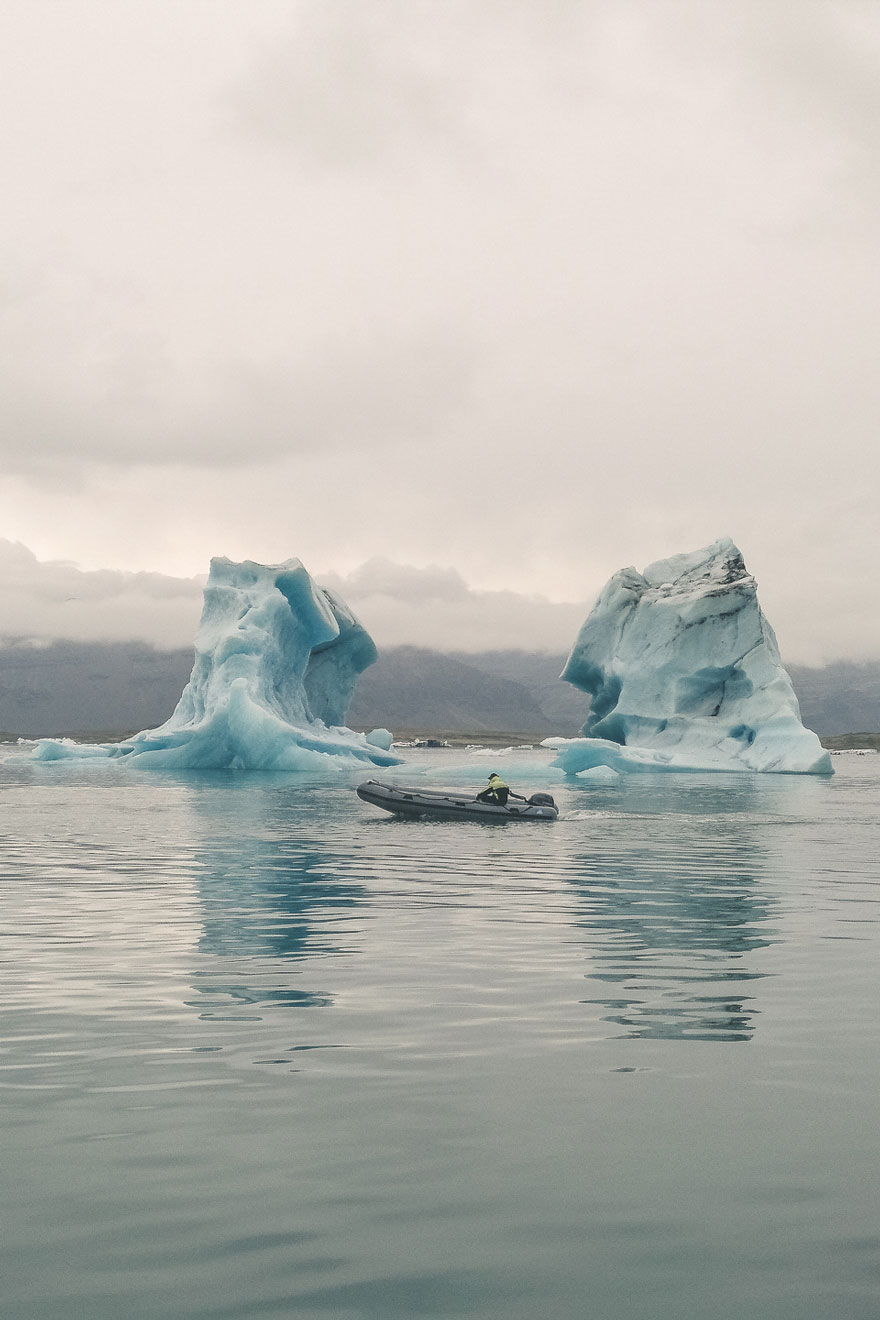 If you're not a fan of taking multiple day trips with multiple guides (which I can totally understand) then this may be one of the best tours for you!
During this 4-day trip you'll get to visit the South and West Coast of Iceland and some of the biggest attractions in the country like the Snaefellsnes Peninsula and the Glacier Lagoon with lava caving and blue ice cave experiences.
You'll travel in a group of 19 people or less, accompanied by your English-speaking tour guide in a minibus. The price includes accommodation for 3 nights in a double or a twin room with a private bathroom and breakfast. It also comes with ice and lava caving expeditions, with all the equipment provided.
Length: 4 days
Pickup Location: Hotel pickup
Price: US$1000 per person
Get More Info
BONUS: Best places to stay in Reykjavik
Well, now we've seen all the cool trips that you can take from Reykjavik, the capital city of Iceland, to unique spots in the whole country. However, I thought I'd also offer you a short bonus with some great hotels in the city!
We've got a whole post on that but if you just want to have a quick look then check out the list below: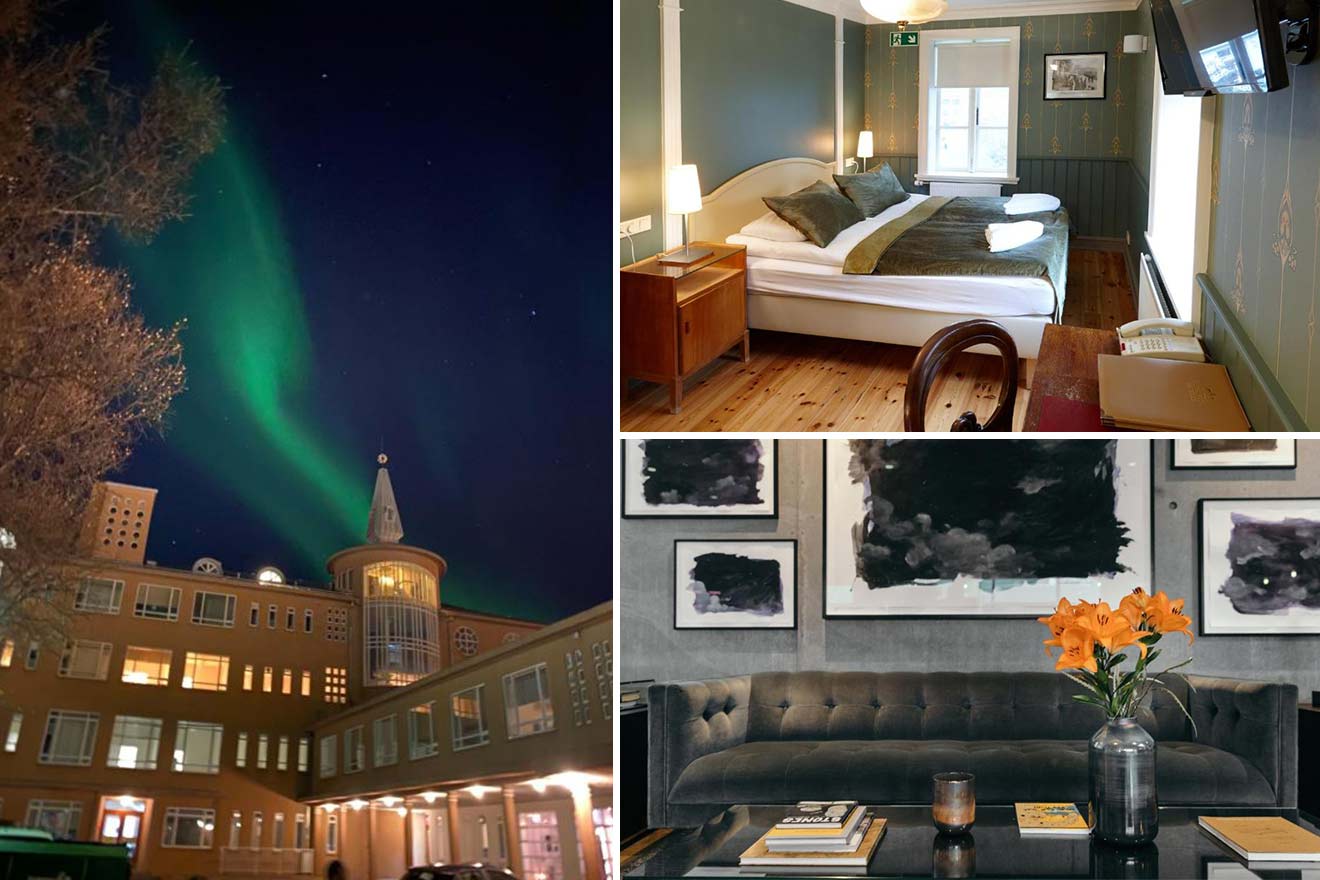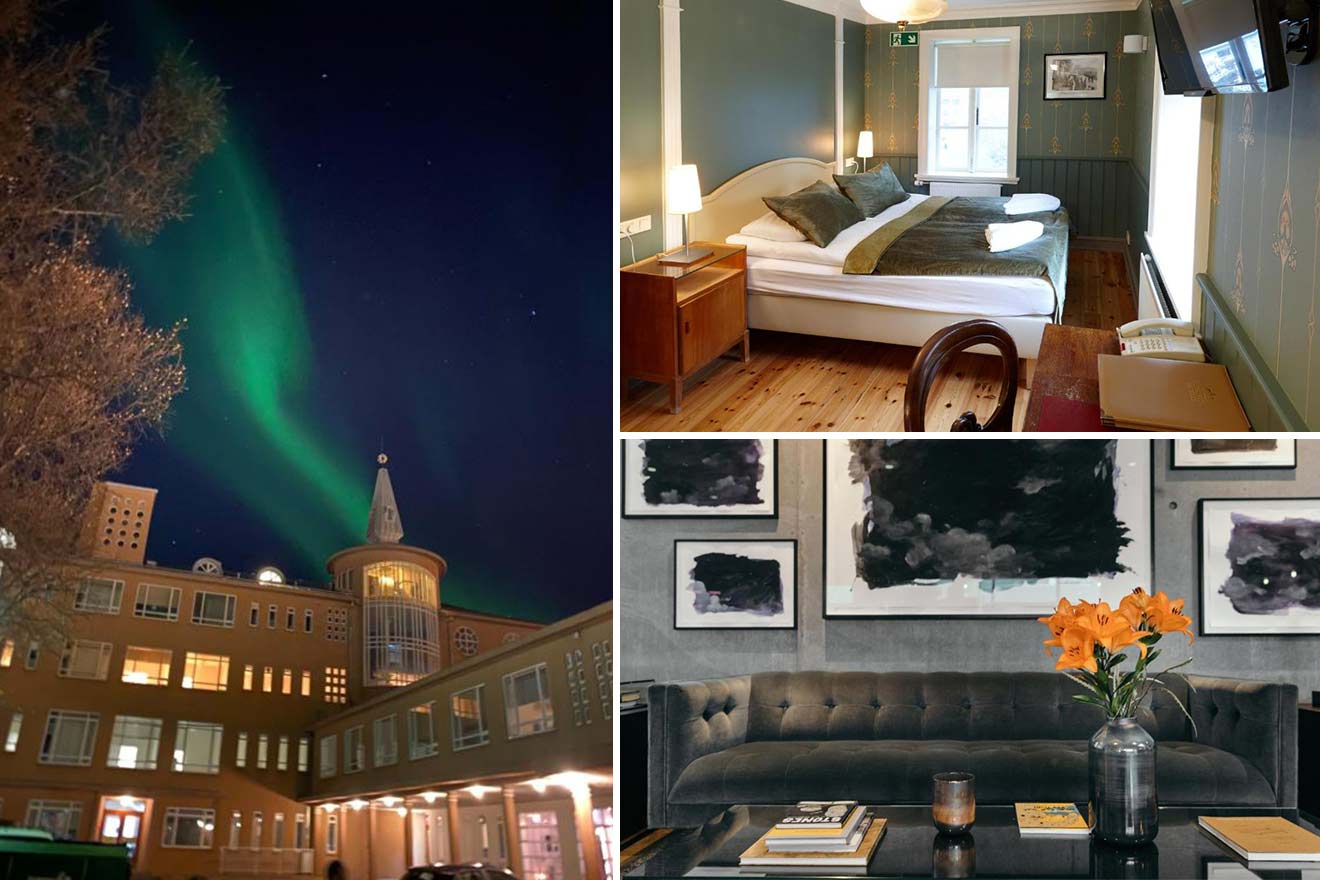 Luxury: Sand Hotel – This modern hotel in the city center has everything you need for your stay including spacious and comfortable rooms with a flat-screen TV and free Wi-Fi!
Mid Range: Hotel Centrum – Set on one of the oldest streets in the city center, this hotel was built above the ruins of a Viking-era longhouse! It offers cozy rooms and an award winning restaurant
Budget: Hostel B47 – If you're looking for something a bit more affordable then check out this hostel which has private rooms, as well as shared ones, and a lounge area
FAQs about excursions from Reykjavik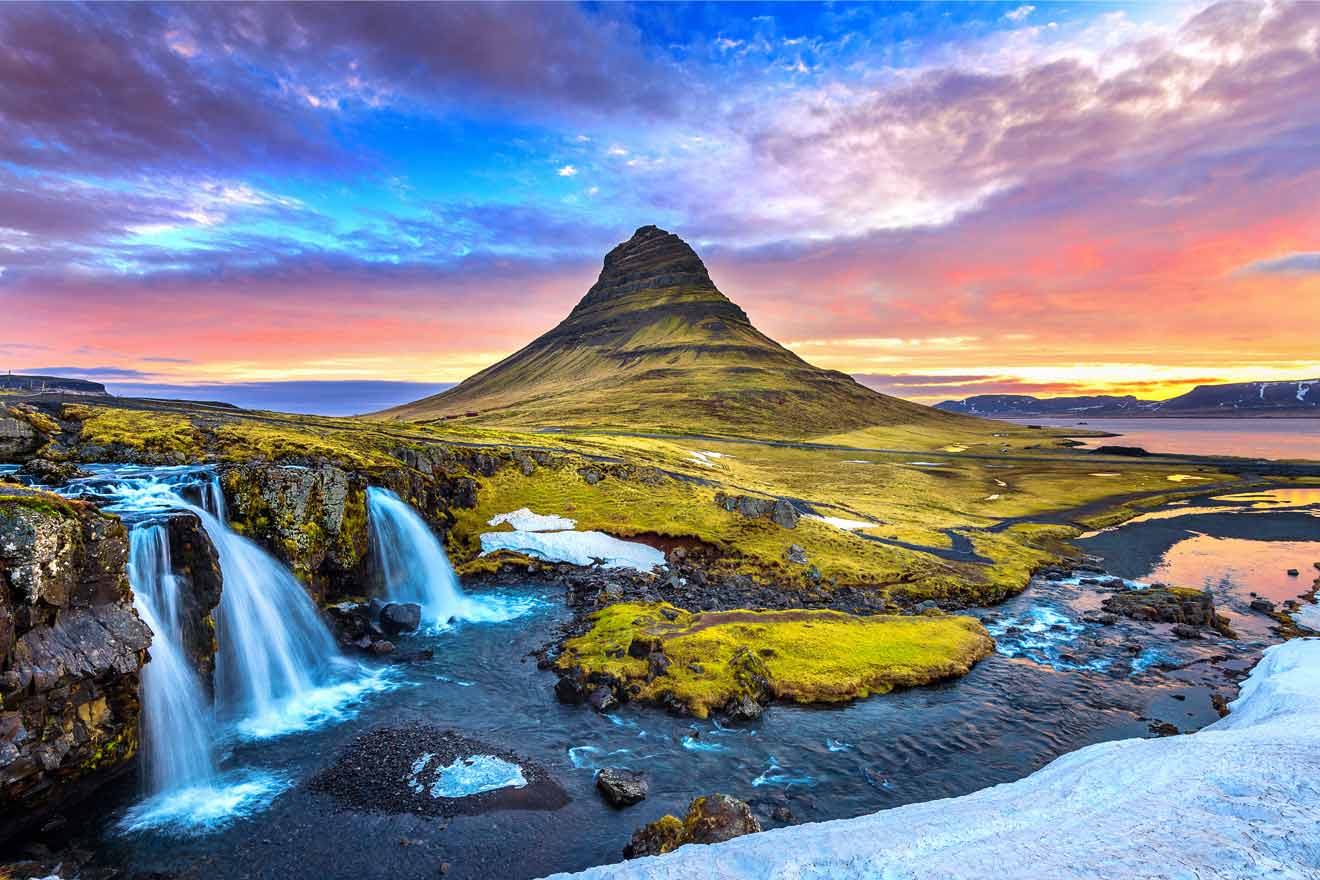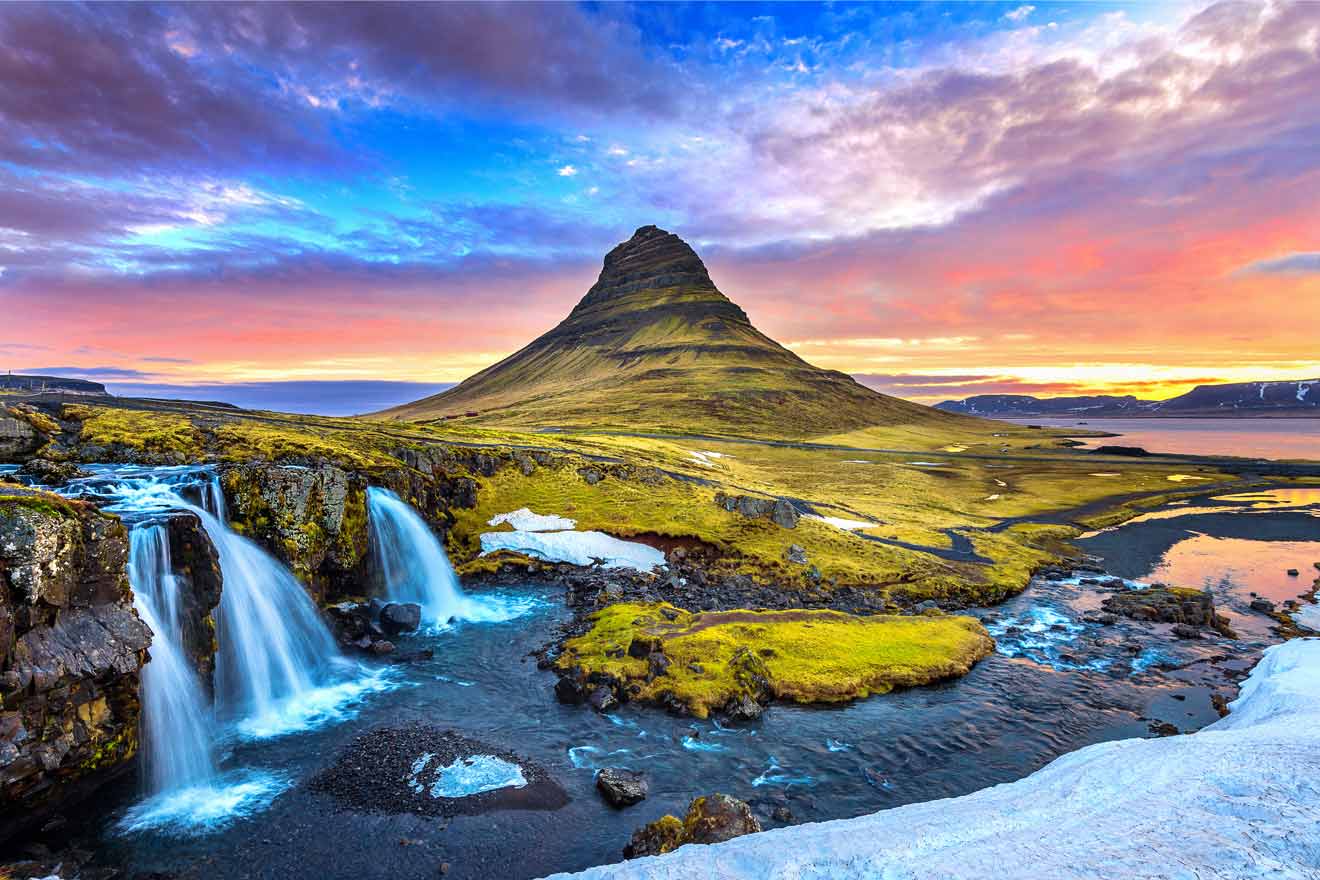 🚌 Can you take a day trip from Reykjavik?
Yes! Most tourists who visit Reykjavik book trips to see the main attractions in the country, with different tour operators that offer pick-up and drop-off from the capital.
🇮🇸 What should you not miss in Iceland?
Some of the things that you shouldn't miss in Iceland are seeing the Aurora Borealis, the black sand beaches, the waterfalls, geysers and the caves made out of ice!
💻 Is it best to pre book tours in Iceland?
Yes, pre booking tours in Iceland is a must no matter when you visit as the tours are super popular here and the spots fill out immediately!
🤔 Is the Golden Circle tour worth it?
Yes, the Golden Circle is one of the most popular tours that tourists take from the capital city and I've found this amazing trip that also goes to the Blue Lagoon on the Reykjanes peninsula.
Conclusion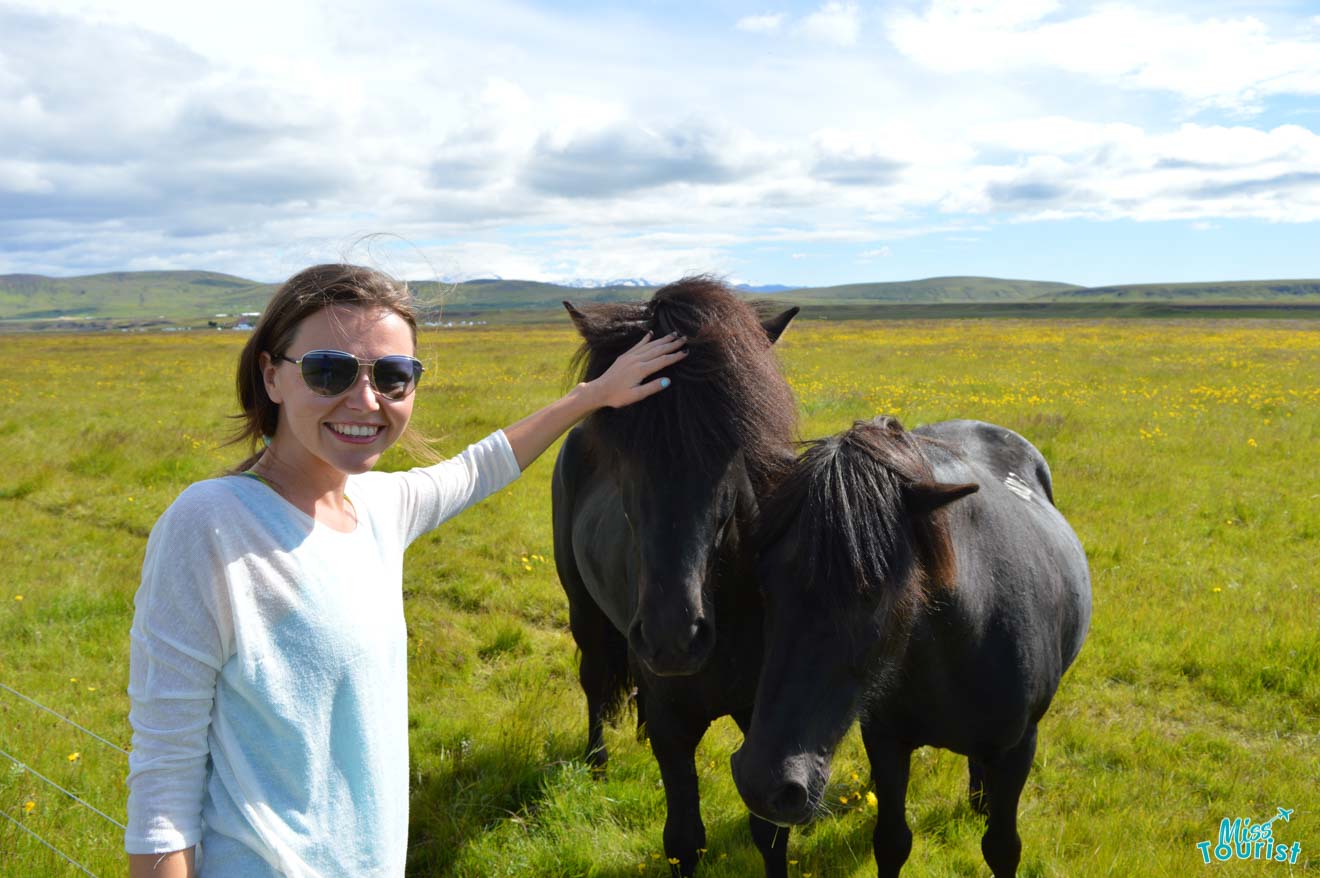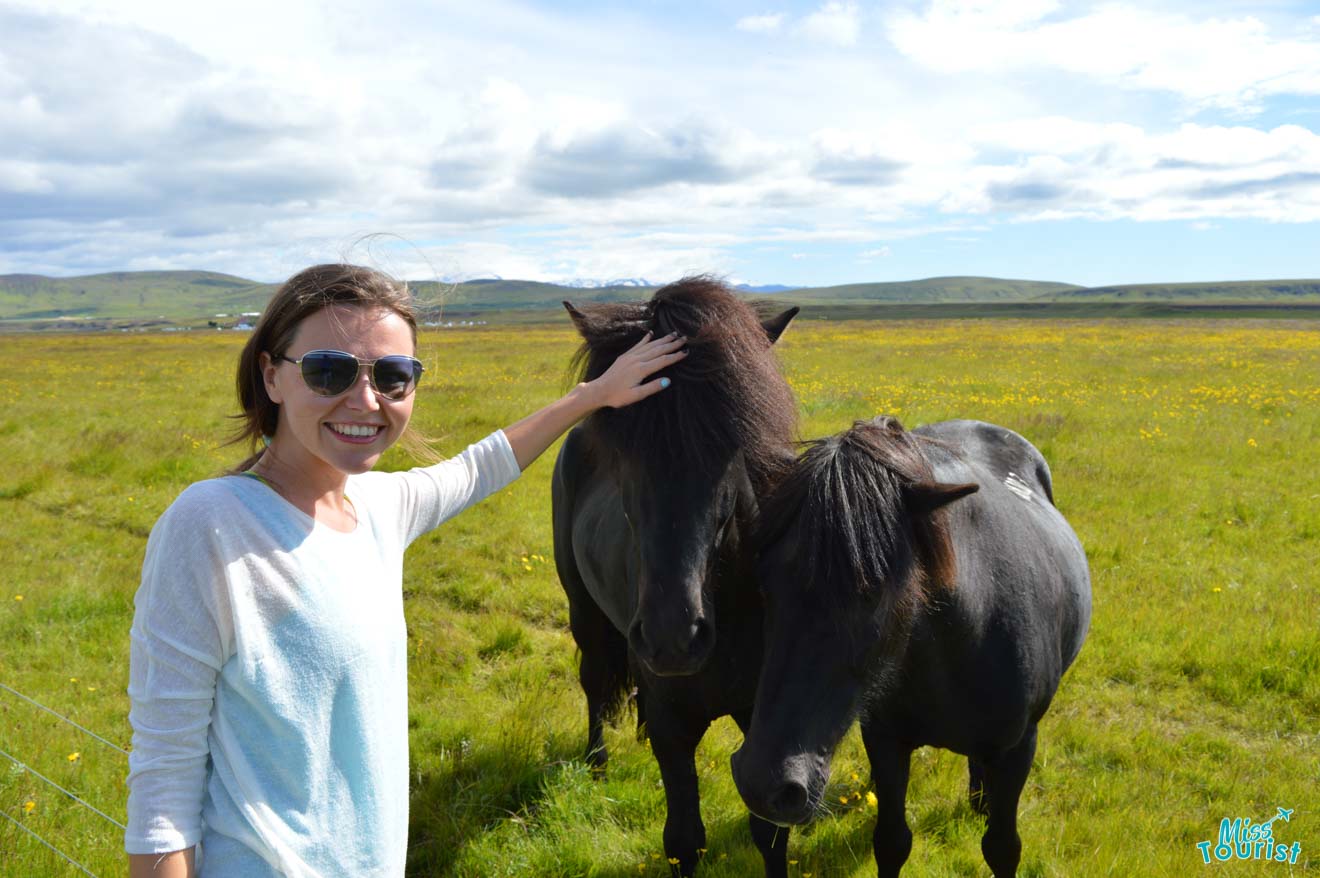 These Reykjavik tours look unbelievable, right? I'm sure you can't wait to visit those ice caves and go whale watching!
But before you do that, I think a short recap is much needed before we wrap it up! This post has the best tours and excursions from Reykjavik, plus a bonus section with some amazing hotels in the capital city.
I know the list of Reykjavik tours is long, but trust me, it's better to have multiple options! Still, if you're one who can't really decide and need a bit of inspo (I can relate) then check out my 2 favorite options below:
South Coast Classic Tour – During this tour you'll explore the South Coast of Iceland and see some iconic attractions like Seljalandsfoss waterfall
Northern Lights Tour – See the Northern Lights during one of the most popular day tours from Reykjavik where you can stop for pictures
There you have it! The most amazing tours to take from Reykjavik!
Just remember what I said about booking your excursions in advance. Since so many tourists visit Iceland nowadays, all these tours fill up super quickly and you may miss your chance at seeing your favorite attraction!
Other than that, I'm sure you'll love every minute spent in Iceland, and you'll probably come back with some incredible stories. Until then, I'm always around to help you with other details. Just leave me a comment below and I'll make sure to answer it ASAP!
Happy exploring,
Victoria
---
Pin it for later!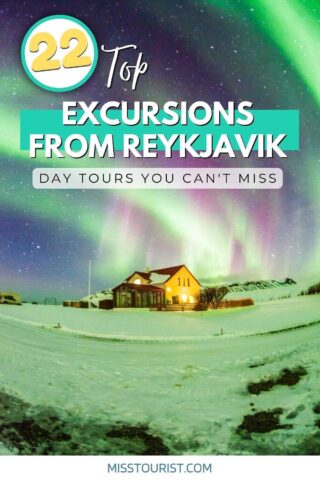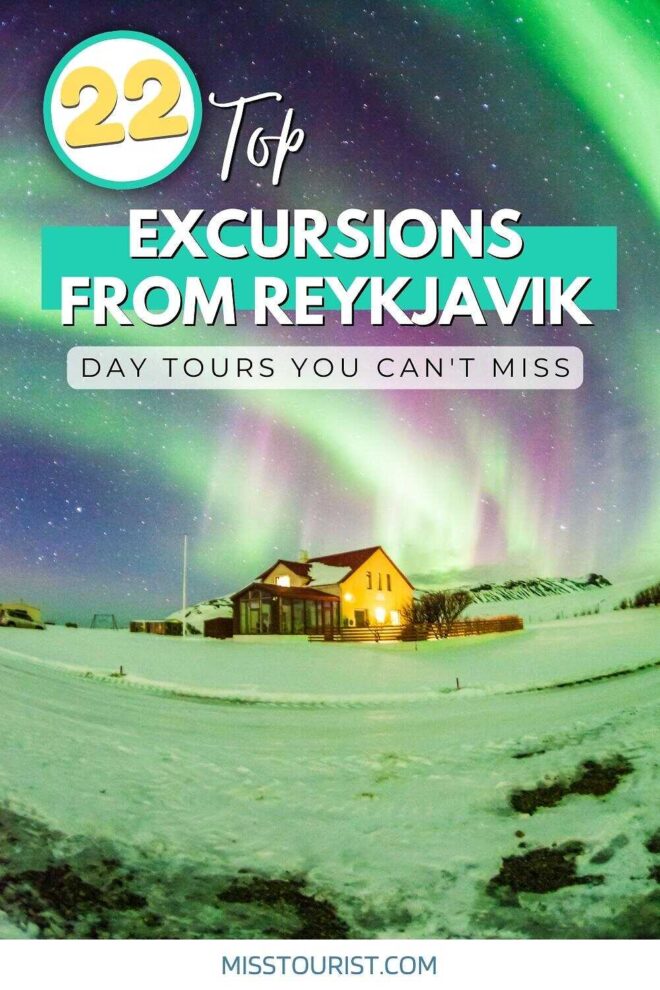 Pin it for later!