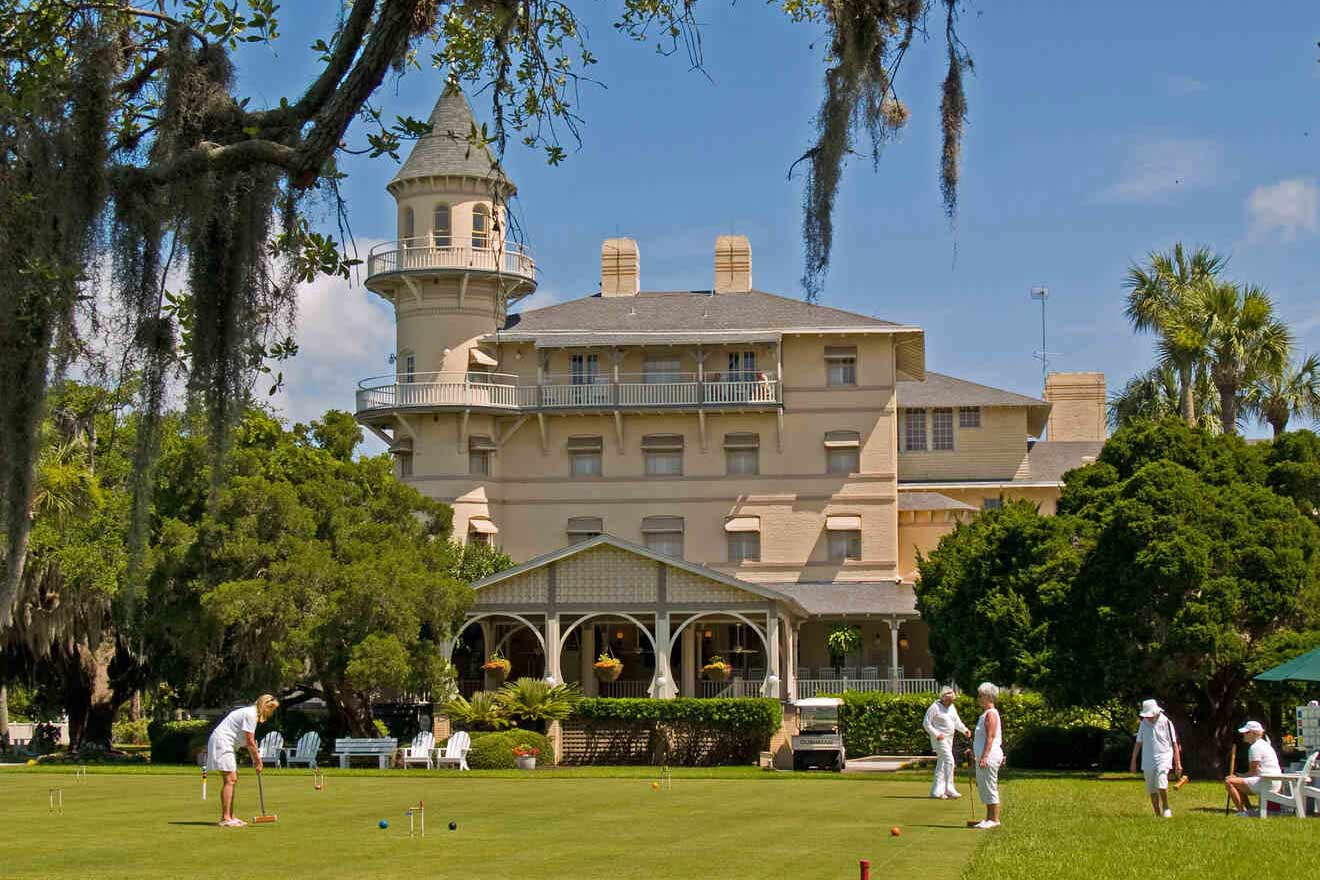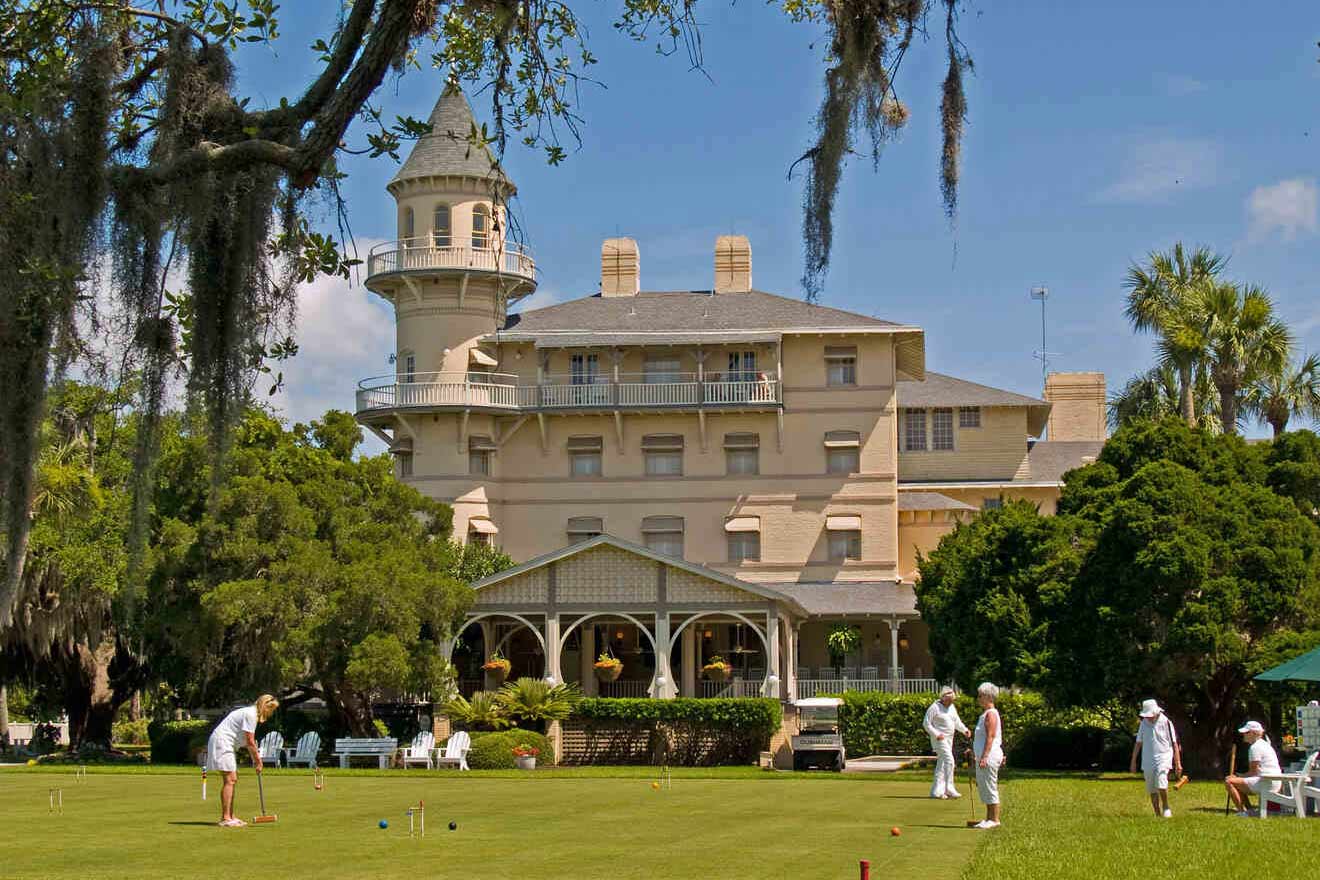 Ready for an unforgettable holiday in the "peach state?" Georgia is filled with unique destinations, rolling hills, beautiful ocean views, and lakes!
And today I'll help you find the best resorts in Georgia that offer all the facilities you would expect from an all-inclusive hotel. I've searched the web for hours and made sure to add only the ones with great reviews.
NOTE: But before we get into all that you should know that Georgia doesn't actually have typical all-inclusive resorts where you pay a big sum and have all the facilities included in your price.
However, all the resorts that you'll find in this post have all the same facilities that you'd pay for
for the classic vacation packages like restaurants, spas, and watersports, except that you'll only pay for what you use.
I hope that wasn't too confusing but don't forget I'm always around and if you have any questions you can just pop them below and I'll make sure to answer! And last but not least, remember to book your Georgia resorts in advance! These are the best options and trust me they'll go fast!
Let's go!
If you are in a hurry
Check out the list below if you want to find the best of the best resorts in Georgia:
1. The Lodge at Sea Island – elegant resort with a spa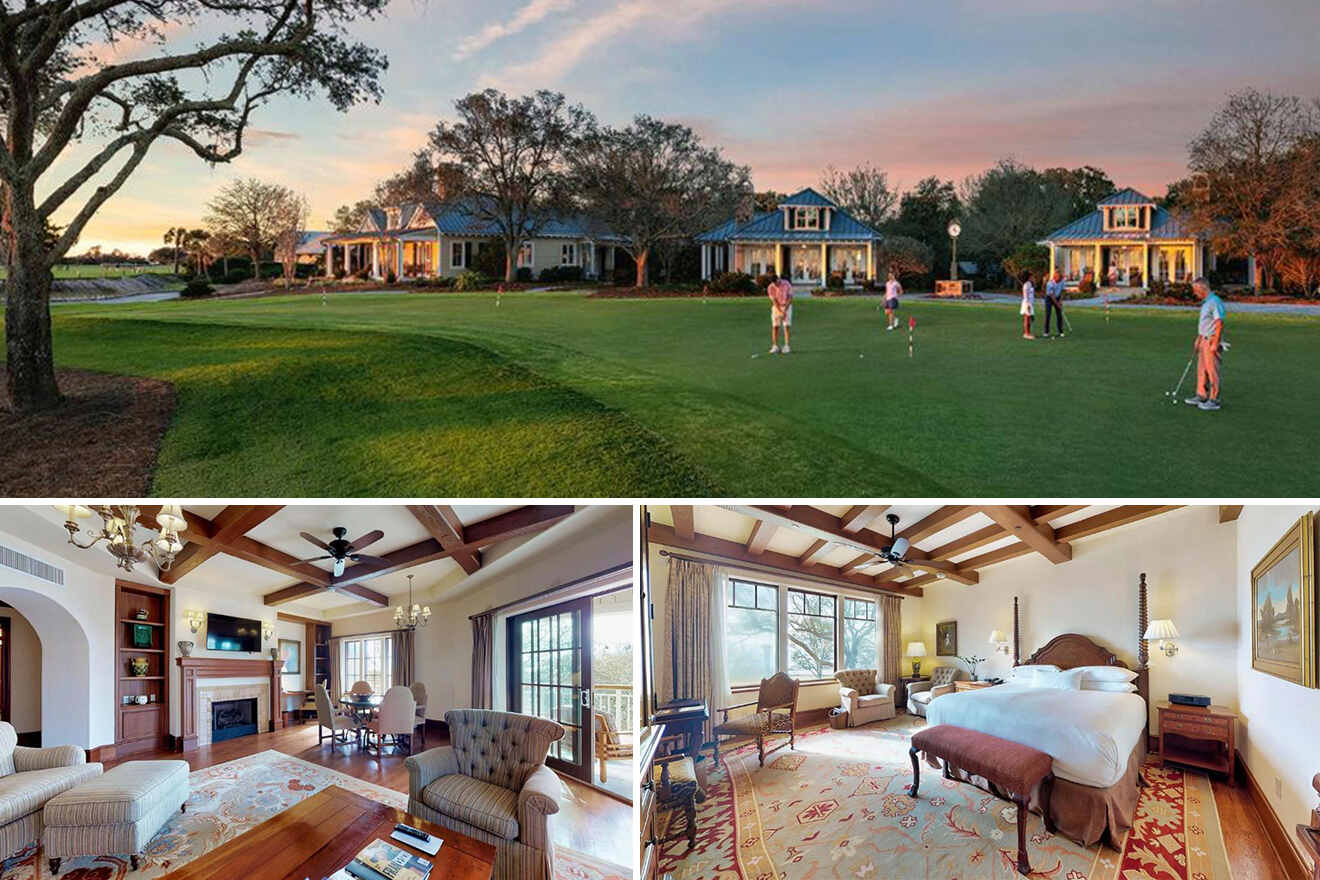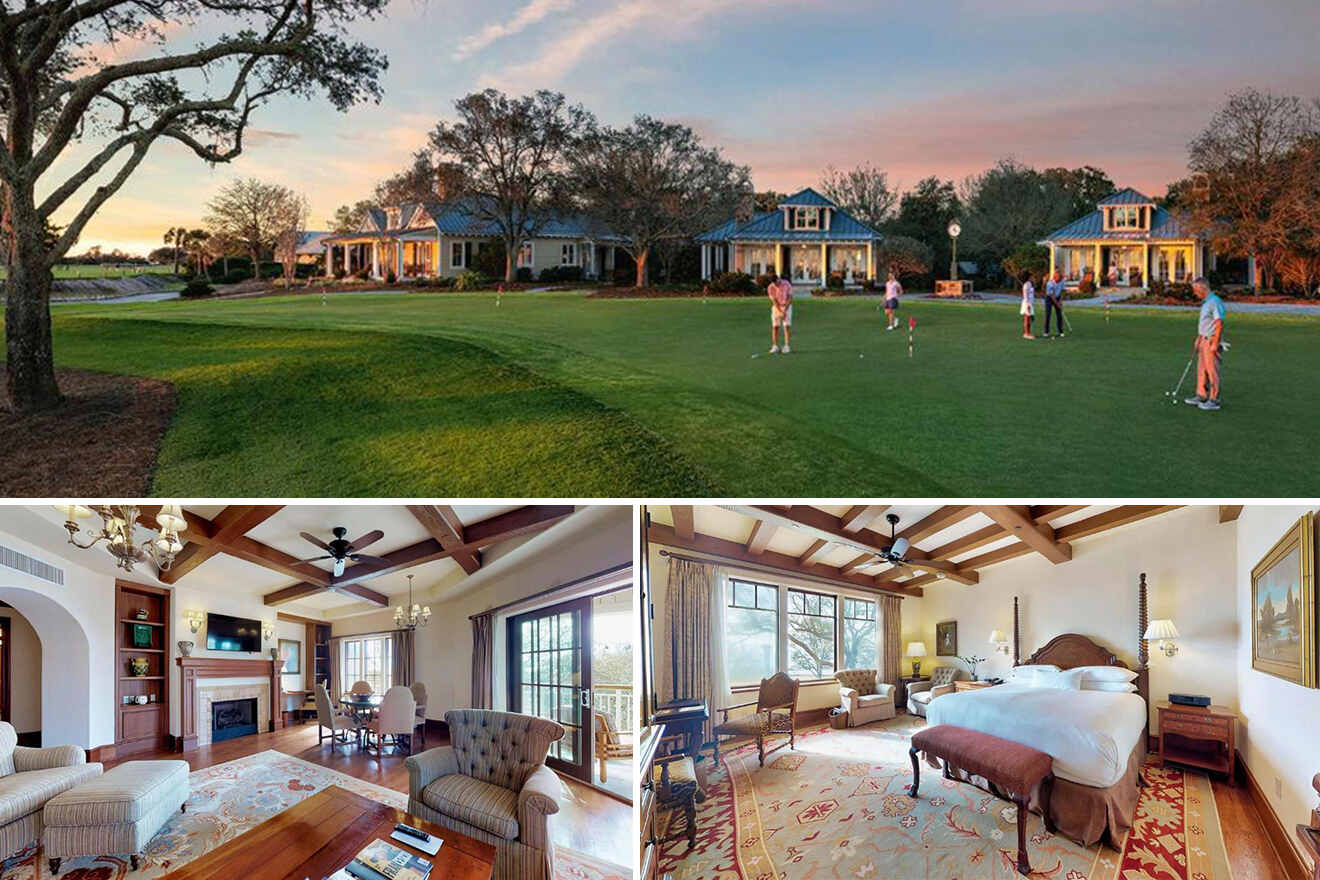 Who's up for a bit of golf and relaxation? This amazing resort on Little St. Saint Simons Island offers no more and no less than 3 championship golf courses, which you can see from some of the guest rooms.
Everything at this English country manor-inspired property is meticulously arranged to make your time there as relaxing as possible!
So make sure you pay a visit to the treatment rooms at their full-service spa, where you can try some massages and also go for a swim in the outdoor pool. The Lodge at Sea Island Golf Club also has a bar and 2 restaurants, where you can indulge in all the delicious food and enjoy the ocean views!
Check availability
2. The Cloister – stylish resort with 5 restaurants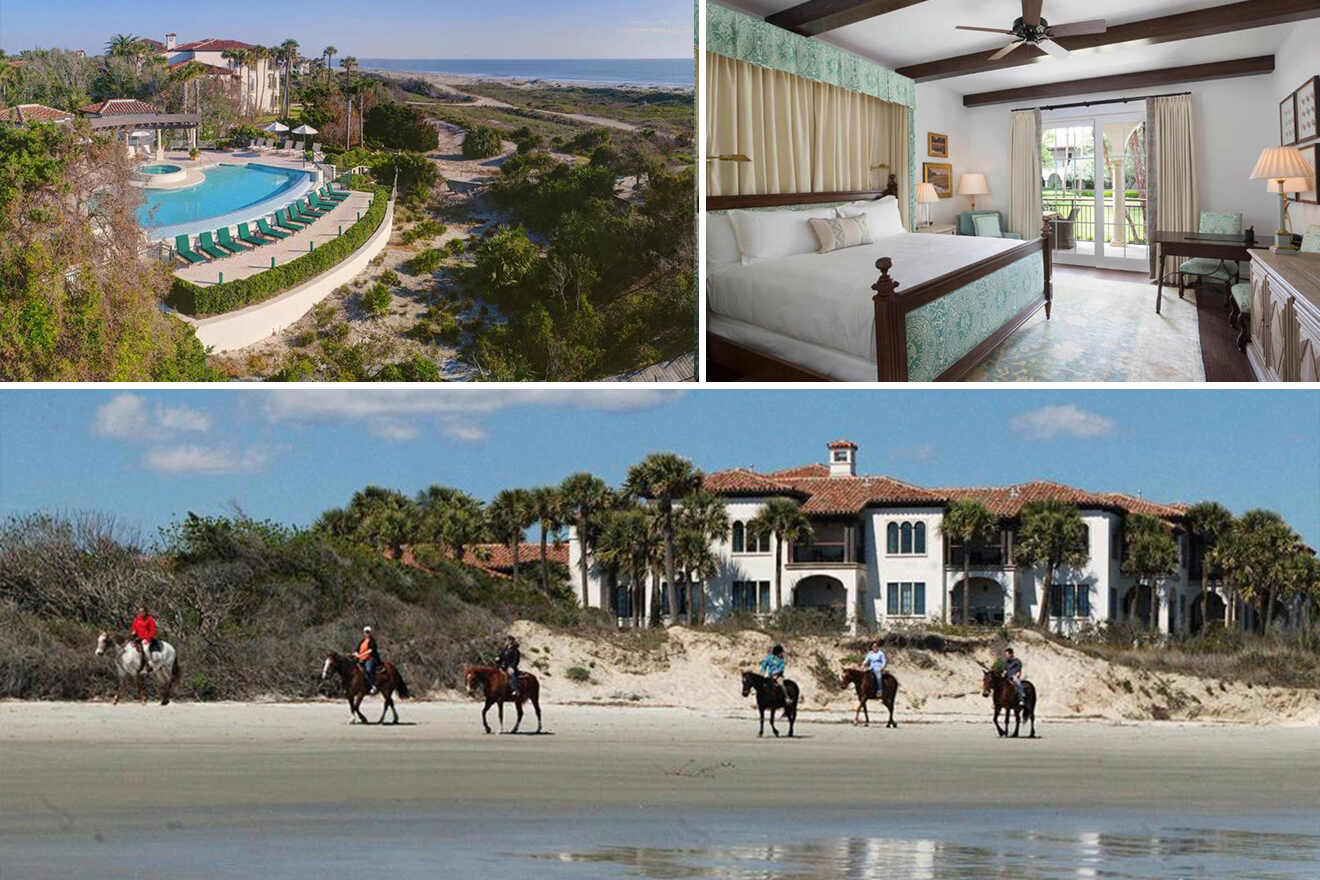 What a place! Set just steps away from the Sea Island beach this luxury resort is like you've landed somewhere in a Mediterranean paradise! Its design is so fabulous! I love all white walls complemented by the brownish wooden beams!
Surrounded by the natural beauty of Sea Island, the resort on the Georgia coast has spacious suites that are beautifully decorated with wooden furnishings and Turkish rugs. It'll be such a pleasure to spend time there but make sure you take advantage of all the other incredible amenities.
Like the spa center, the outdoor swimming pool and of course the 5 restaurants on-site where you can enjoy their delicious breakfast!  
Check rates
3. The Ritz-Carlton Reynolds – lakeside resort with a pool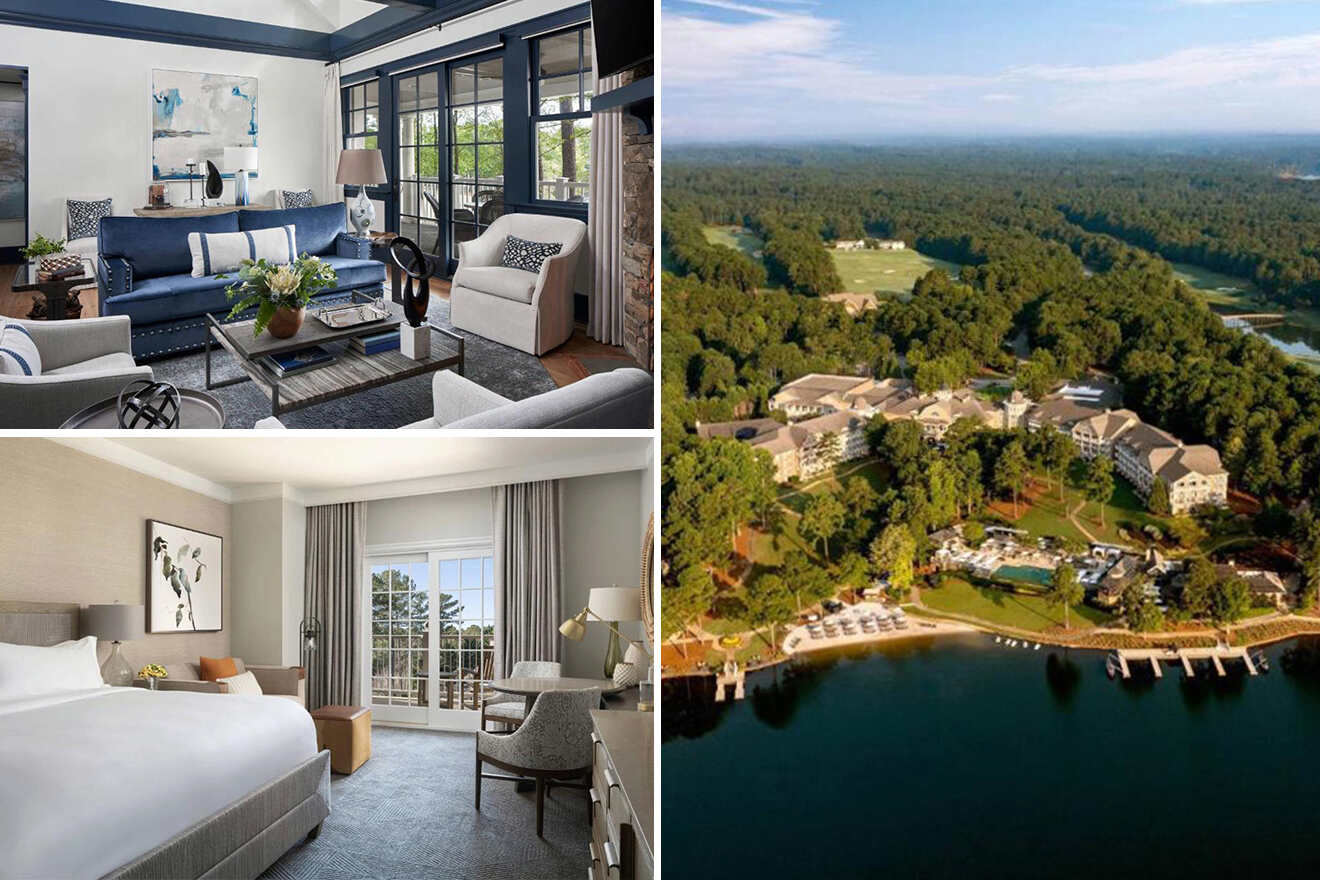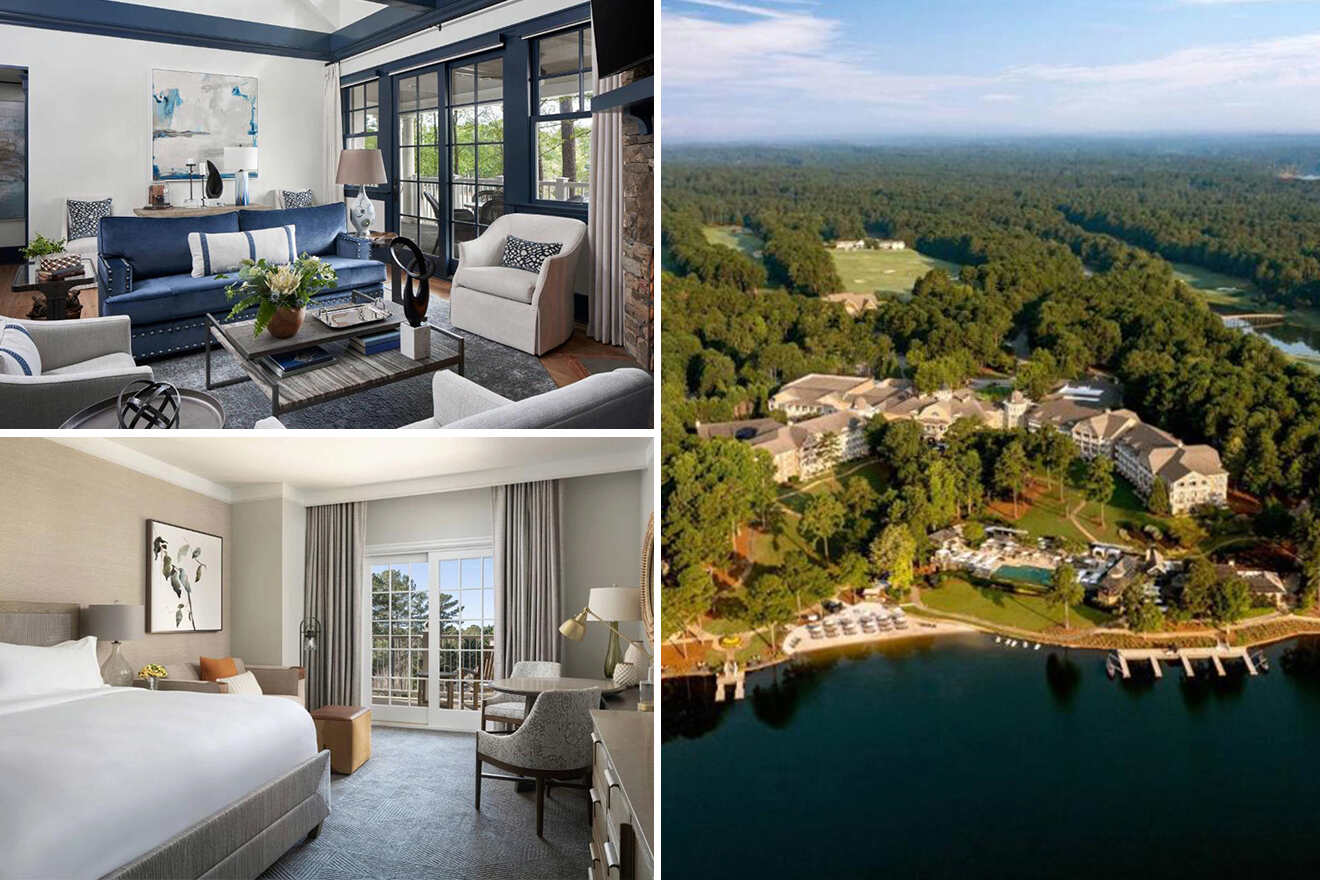 Tucked away between the trees and set by the beautiful Lake Oconee, this resort is the perfect holiday destination as it offers everything you need from a fabulous golf course to a private beach that's set within walking distance.
Plus many other modern amenities that will make your stay an unforgettable one! Just imagine spending your nights by the outdoor fireplace near Lake Oconee, getting warm and enjoying a glass of wine!
What can be better than that? And if you're coming with the little ones on this family vacation you'll be happy to know that there is also a children's outdoor heated pool and an indoor pool too.
Find available dates
4. Château Élan Winery & Resort – perfect couple destination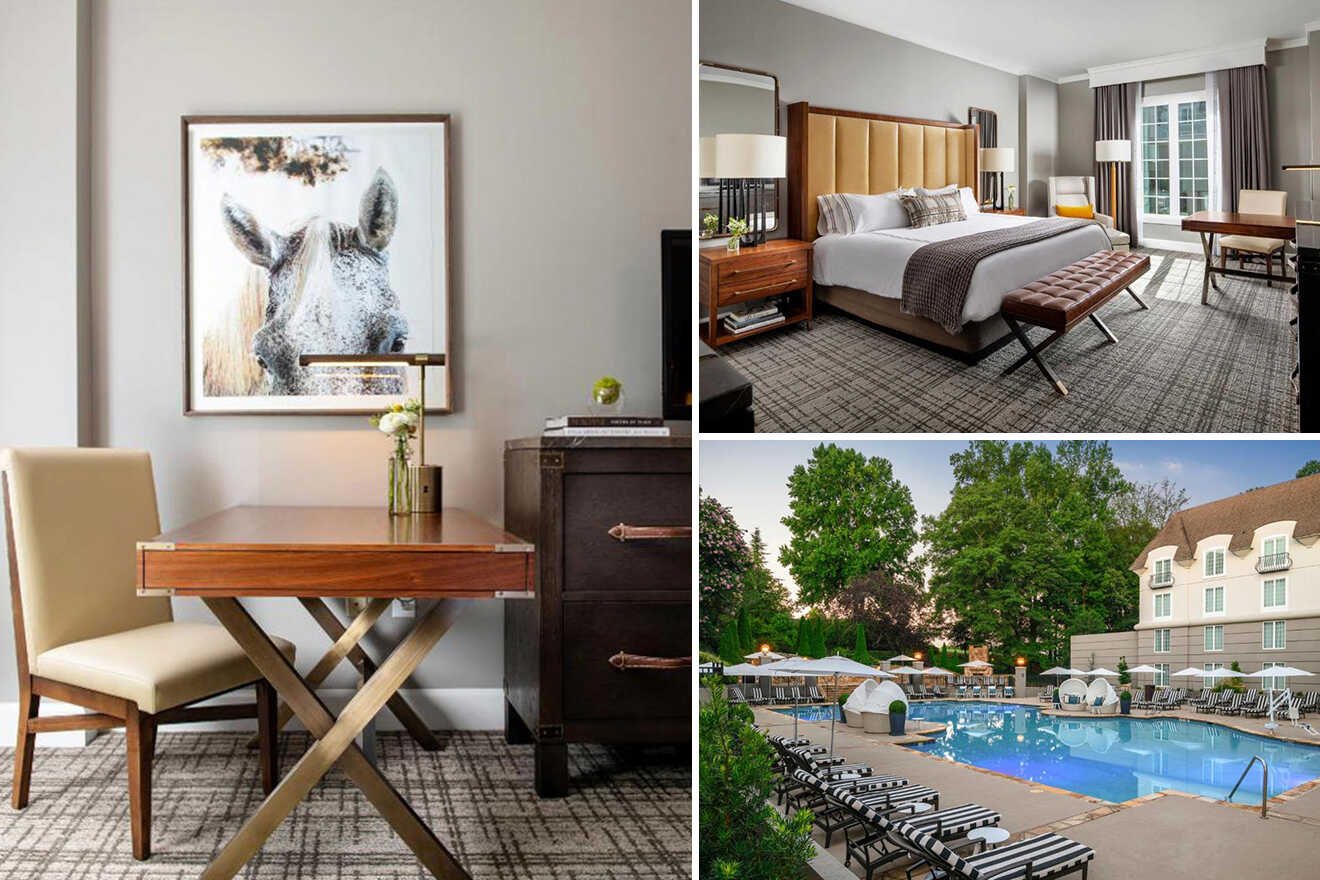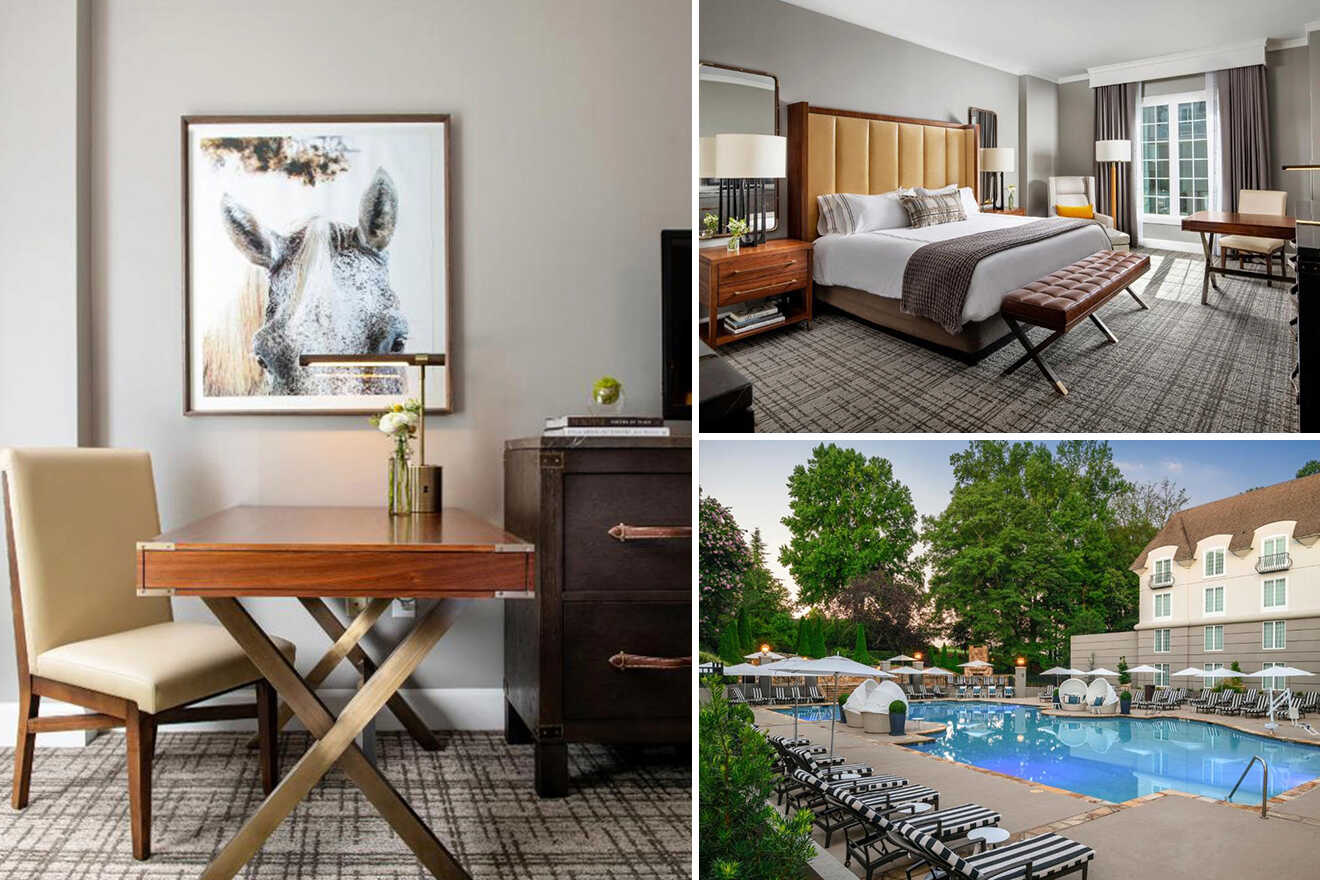 Wine lovers I've found the perfect resort for you! If you were looking for a place where you can go on wine tastings, relax in a spa, and play golf, then you've just hit the jackpot! This incredible place is perfect for a romantic getaway or a fun trip with friends!
The estate offers breathtaking mountainous scenery which creates an even more amazing atmosphere! During your stay you're invited to explore around and you can even rent bikes to cover more ground!
You'll find many dining options at the resort (around 4) and trust me, after a day of playing on the golf course, relaxing at the spa, and exploring you'll be famished!
Check availability
5. The King and Prince Beach & Golf Resort – with 5 pools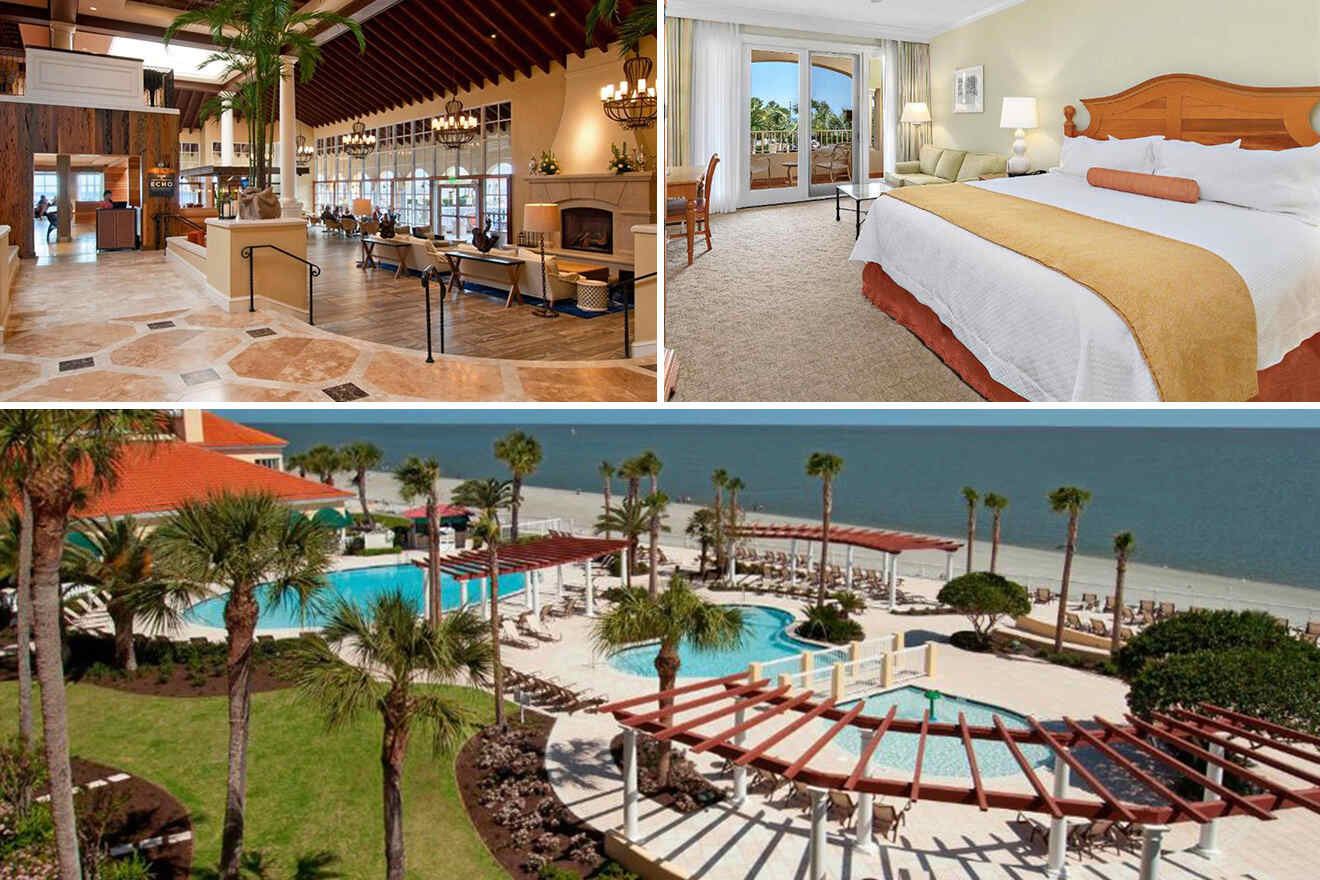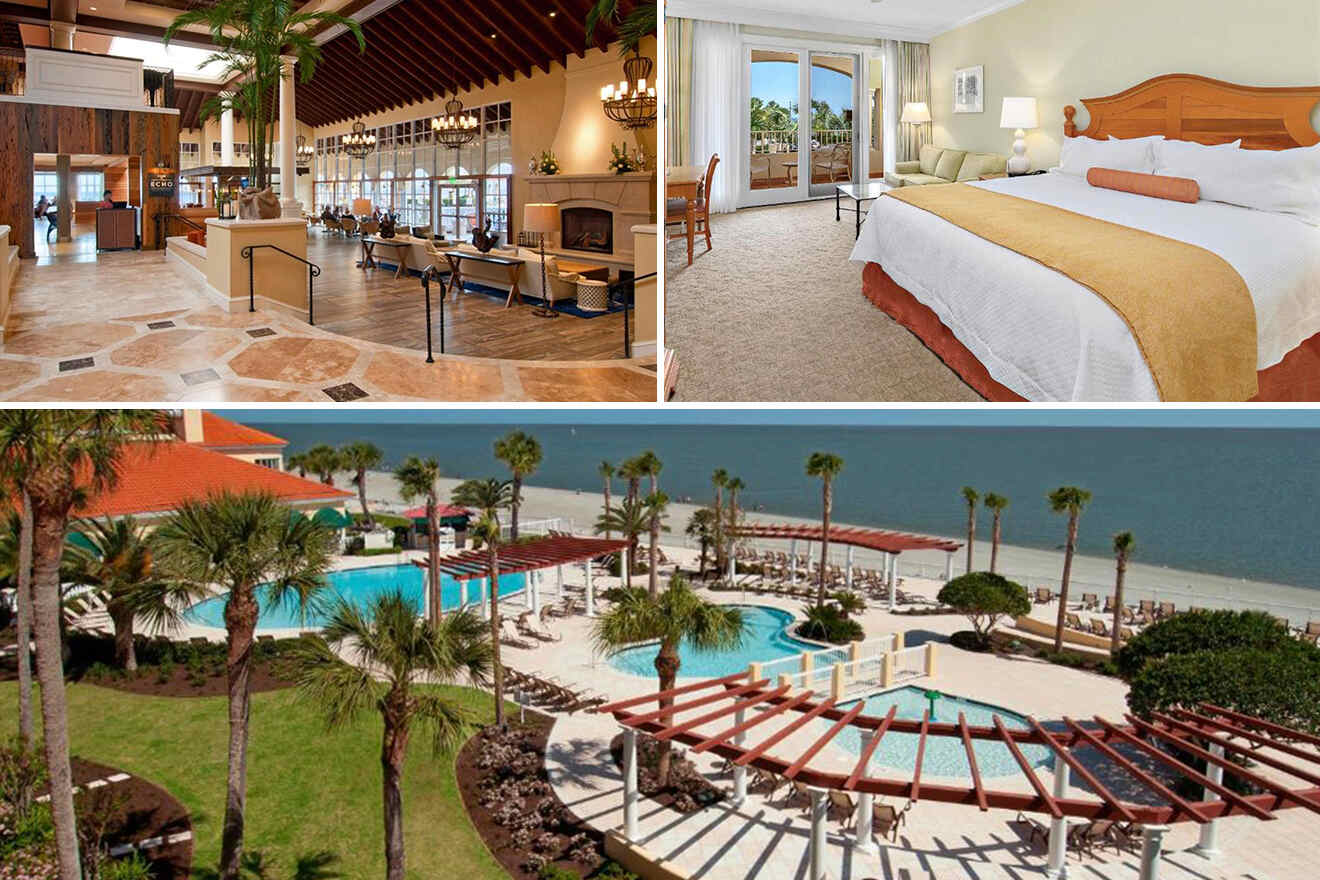 Looking for a place that offers direct beach access? Then check out this resort on Little St. Simons Island! Perfect for a family vacation this accommodation has spacious guest rooms with views of the Atlantic Ocean, a golf course, and many other exciting facilities!
There are 5 swimming pools in total including the children's pool and even some tennis courts where you can play all day!
You can order breakfast up to your room or head down to the restaurant on-site which also serves some yummy seafood (although I'd recommend that for lunch or dinner).
Check rates
6. The Westin Jekyll Island – modern resort with a pool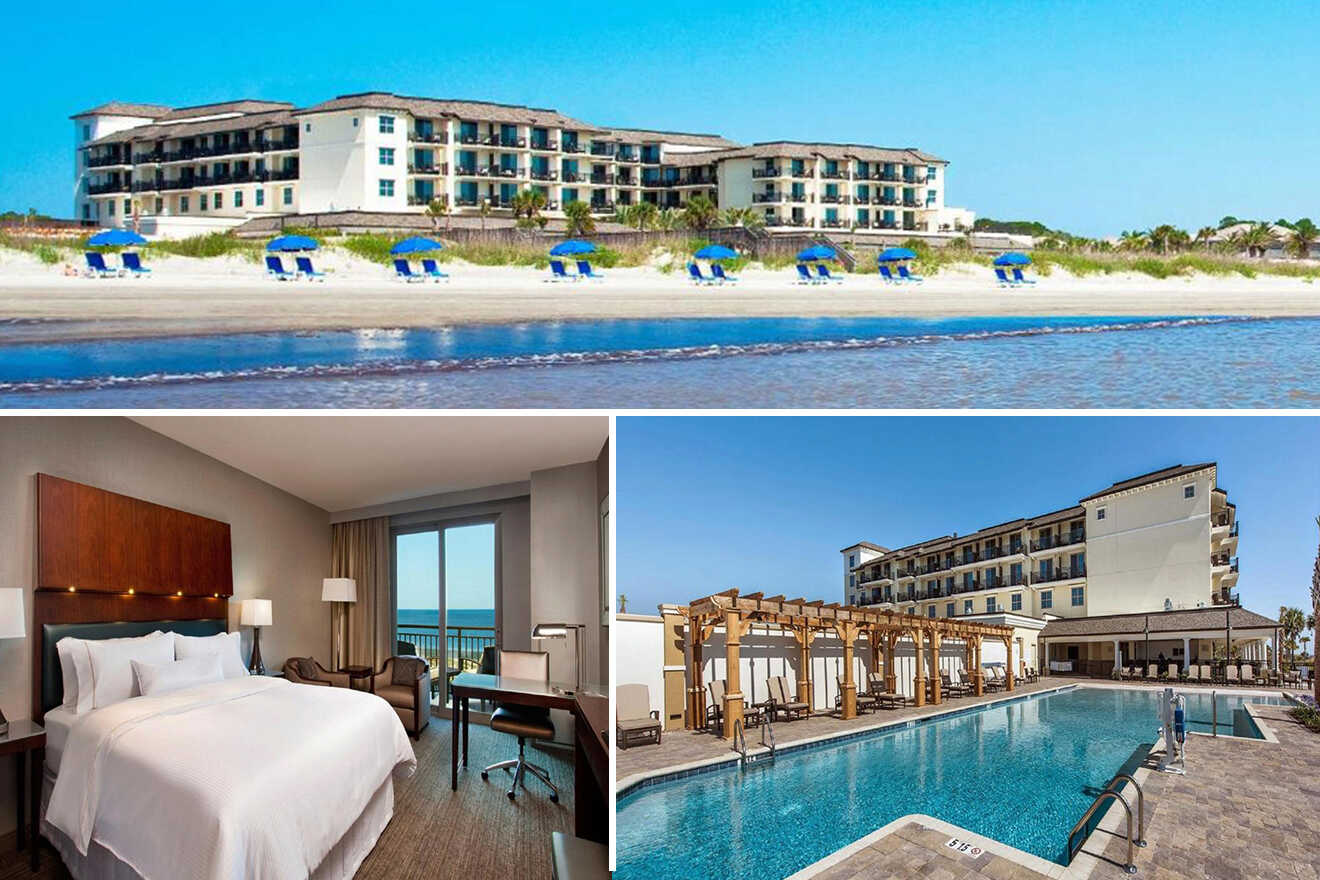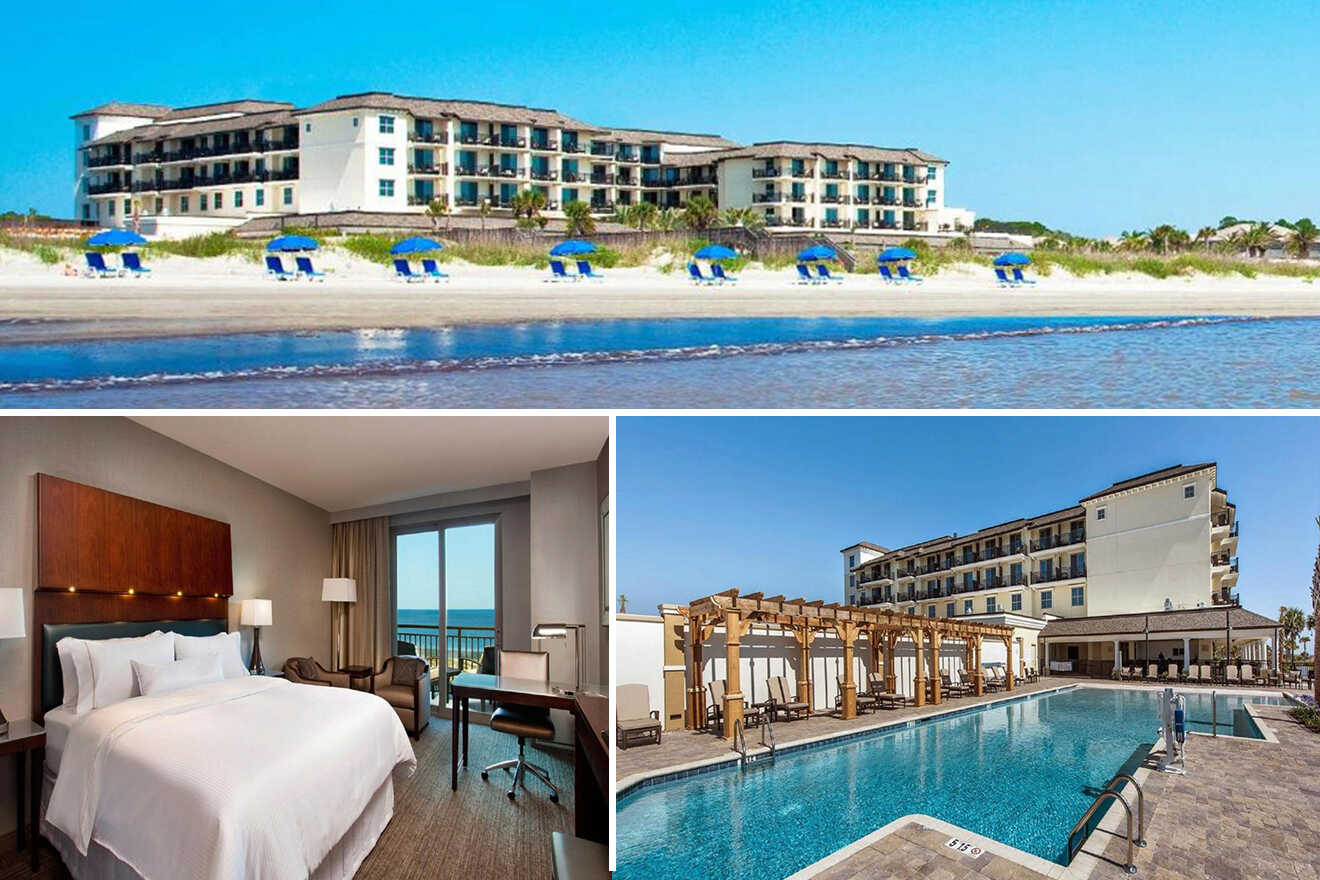 Wake up to the sound of the waves crashing the shores at this amazing oceanfront resort that's set on Jekyll Island along the Georgia Atlantic Coast!
I hope you're ready for a holiday of sunbathing, swimming in the ocean, and trying all sorts of activities! Guests at the Westin can rent bikes from the hotel to explore around or even go on bike tours, if you'd prefer to have a guide.
There's also a waterpark just a short drive away! But if you'd prefer to stay in for the day, there are lots of things to do like swimming in the pool and playing tennis.
Find available dates
7. Barnsley Resort – trendy place with many activities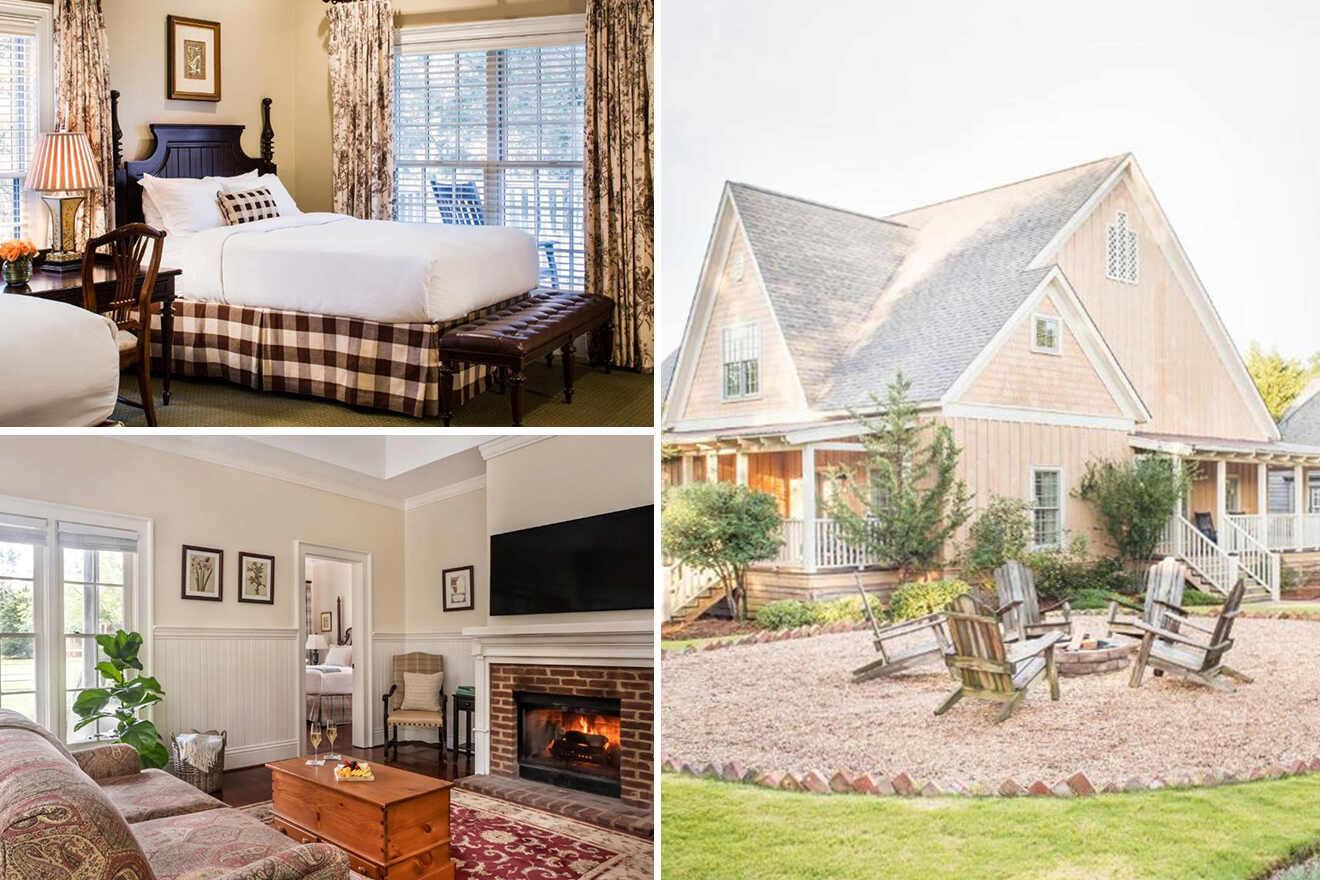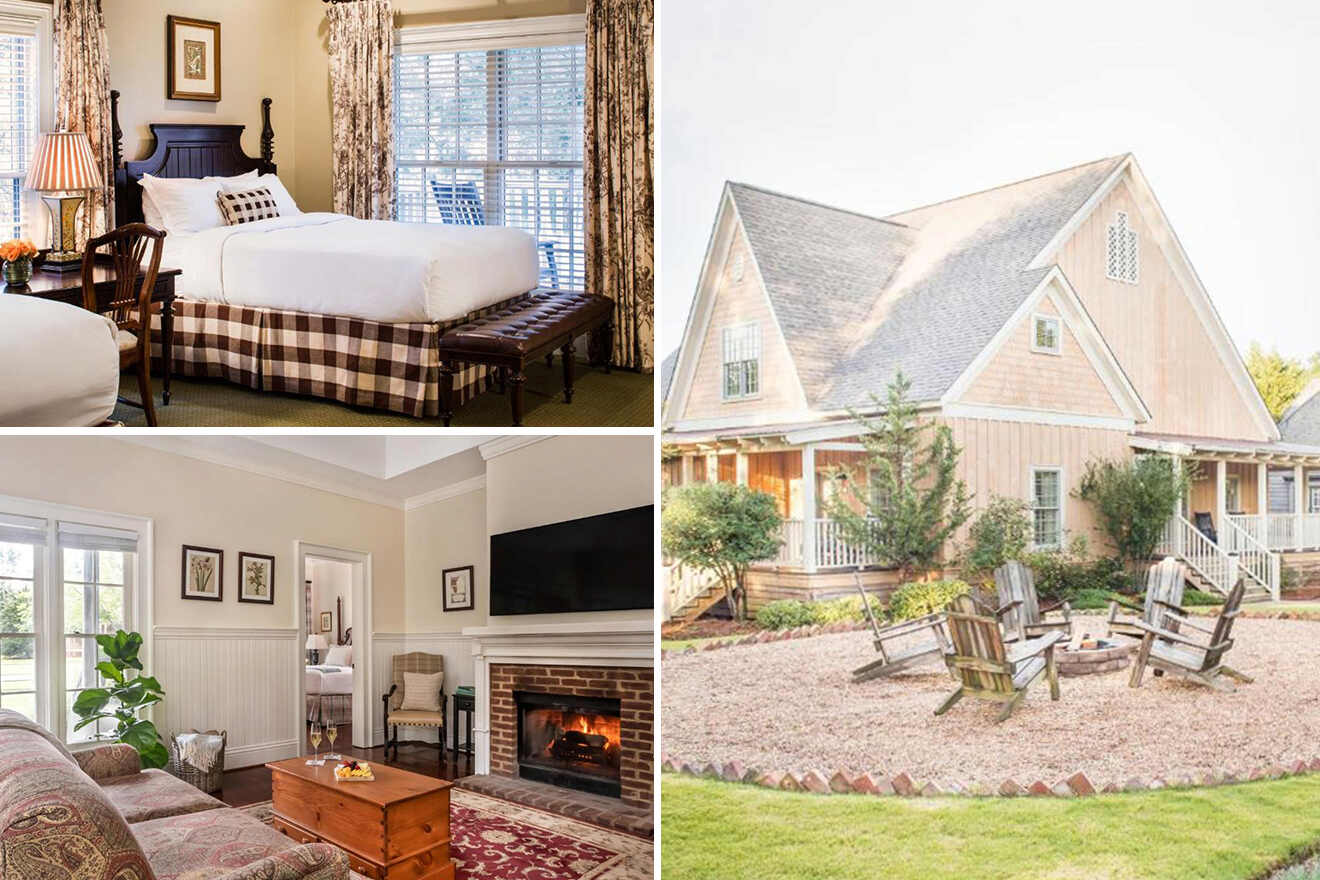 Located 1h away from Atlanta, the Inn at Barnsley resort is nestled between the trees and it has such comfortable and stylish rooms that have air-conditioning and a flat-screen tv which will make you feel right at home!
Guests are welcome to try all sorts of activities while staying here from horseback riding to hiking, fishing, playing golf, and riding bikes around the estate! This is surely the place where you can make some lifelong memories.
There are various dining options at the resort and also a spa center which I highly recommend using after a day of doing all those outdoor activities!  
Check availability
8. Jekyll Island Club Resort – for a historic stay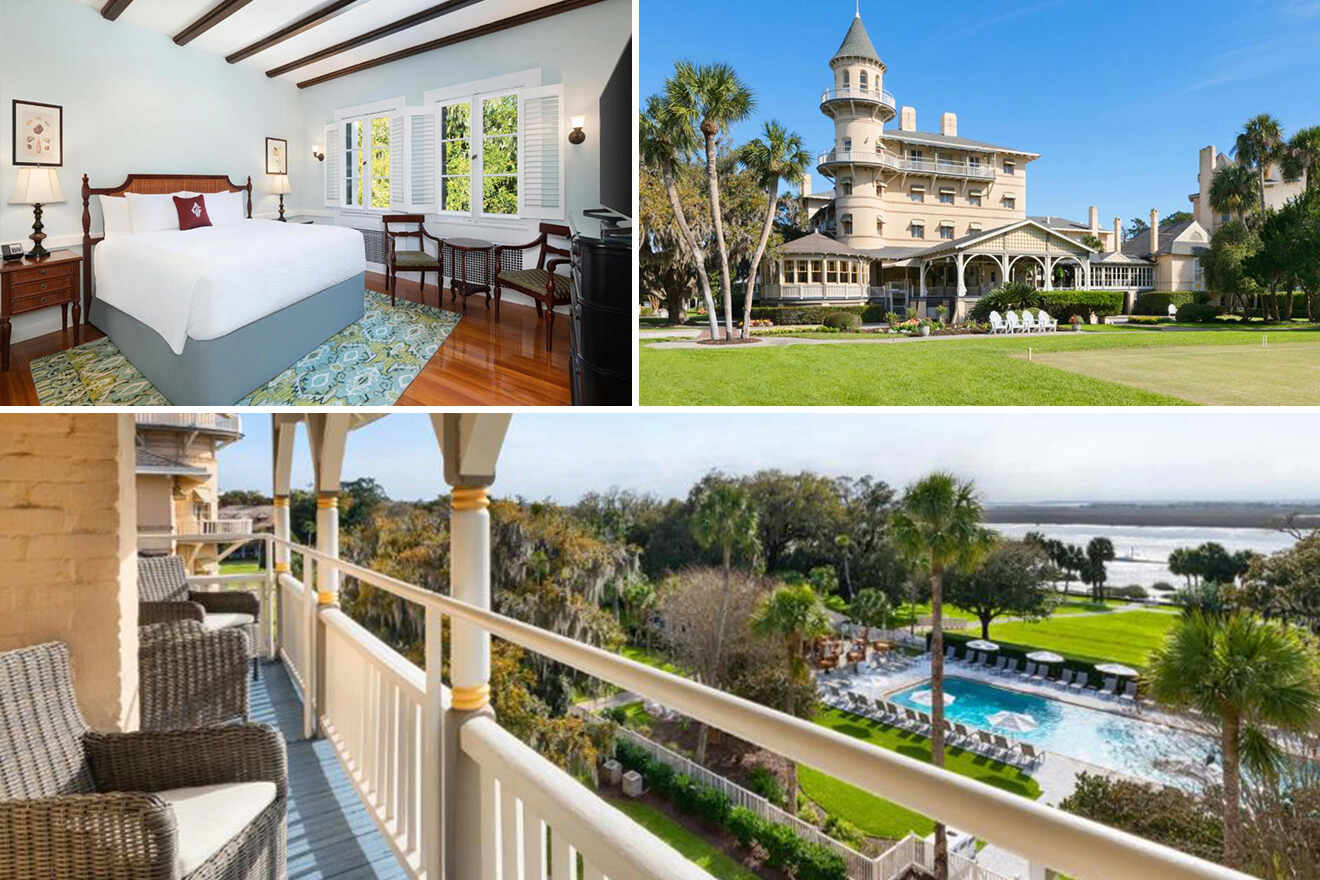 You're going to love this historic resort that's set only 1h away from Jacksonville! Known for its excellent service, the accommodation offers non-stop entertainment that I'm sure will please every age group and family member!
And by that I mean that you'll find many things to do on-site and off-site as well! From horseback riding, playing golf, and cycling around to discover the area!
All the rooms at the resort come with comfortable beds, a flat-screen tv, and a free wi-fi. And of course, they also have some spacious suites for families! So what are you waiting for? Pack your bags and start your adventure!
Check rates
9. Callaway Resort & Gardens – perfect for a family holiday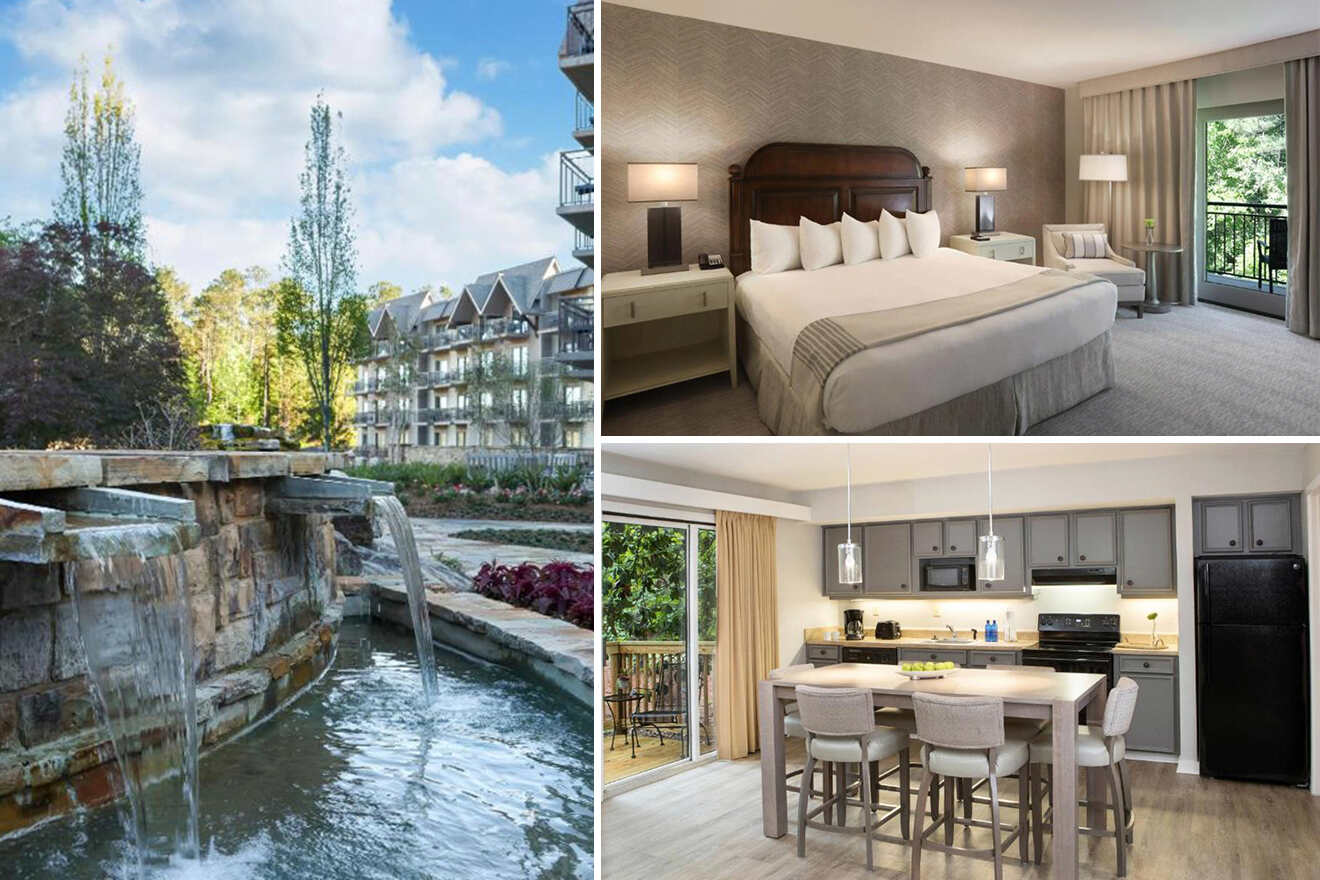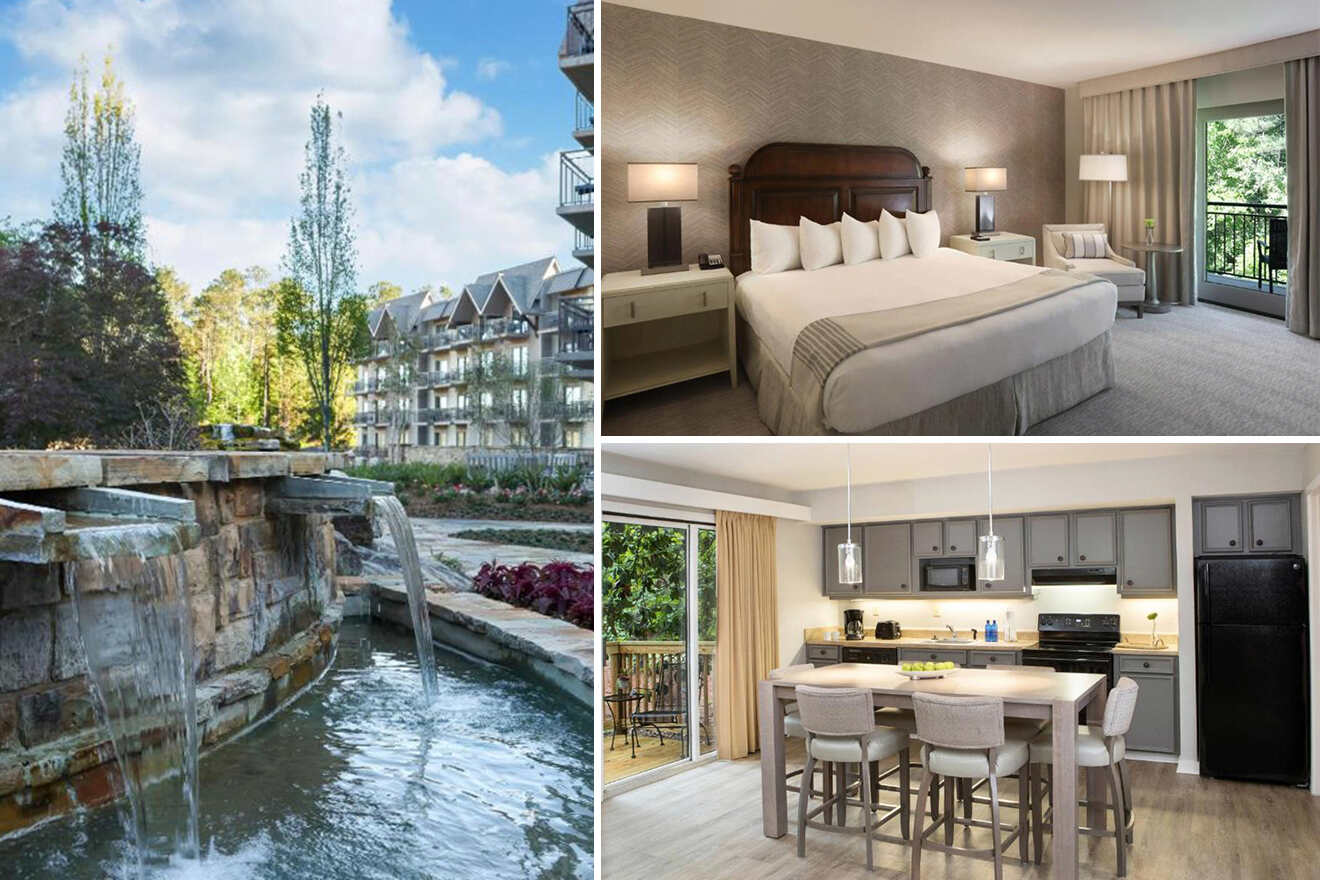 Still looking for the perfect place to spend your family holiday? Well, check out this resort, which is located 1h away from Atlanta! What makes this resort so great for families is that it offers so many cool activities on-site like swimming, canoeing, cycling, and others!
Guests will also get to play some golf and explore around the Mountain Creek Lake! An area filled with lush greenery!
You'll find no more and no less than 8 restaurants on-site where you can enjoy some amazing meals! I guess that's of little interest to the kids, but you can tell them already that they'll have a cool playground where they can play and make new friends!
Find available dates
10. Lanier Islands Legacy Lodge – resort with a golf course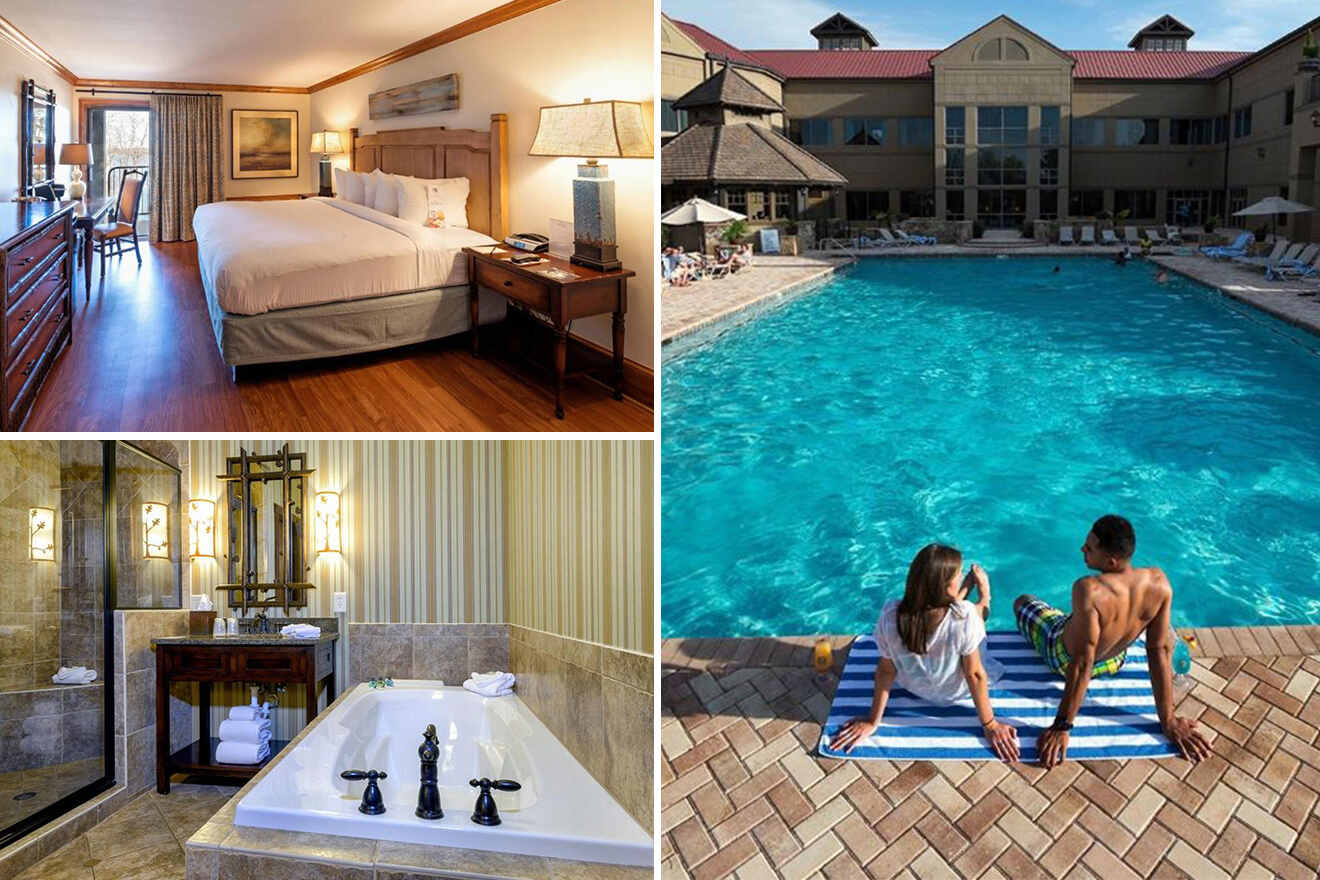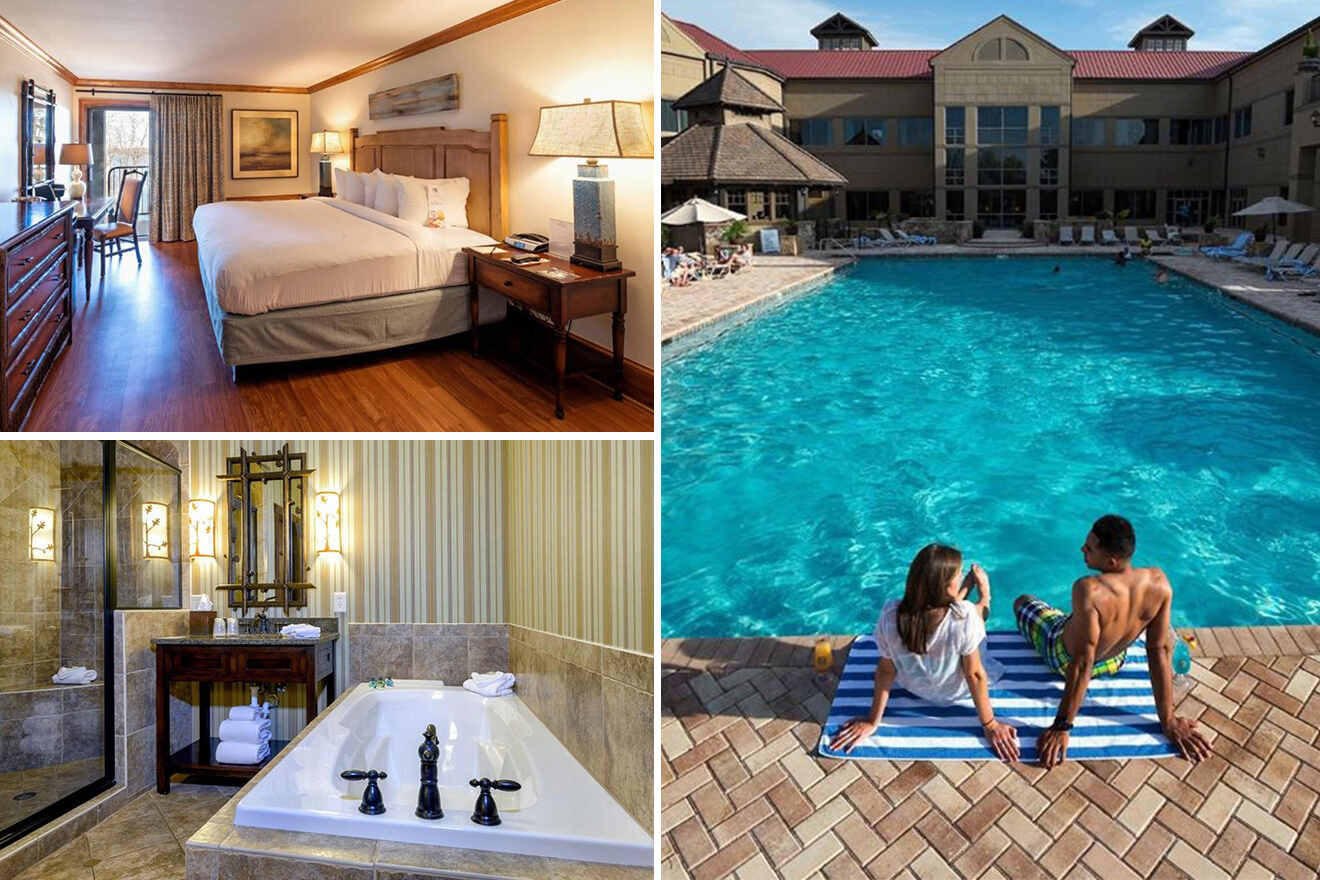 Perfect for anyone who loves nature and being outside, surrounded by trees and lakes, this resort on Lanier Islands will become your new favorite place! Set in a beautiful location, the accommodation has a golf course, 5 restaurants, and an outdoor pool as well.
Other amenities include a fitness center and rooms with a balcony!
They offer lots of fun activities like cycling and hiking but if you'd just prefer to relax or take it easy for a day or 2, the spa center offers lots of treatments and massages! Which I'd definitely recommend after spending a long time on the road!
Check availability
11. The Westin Savannah – fancy resort with a spa center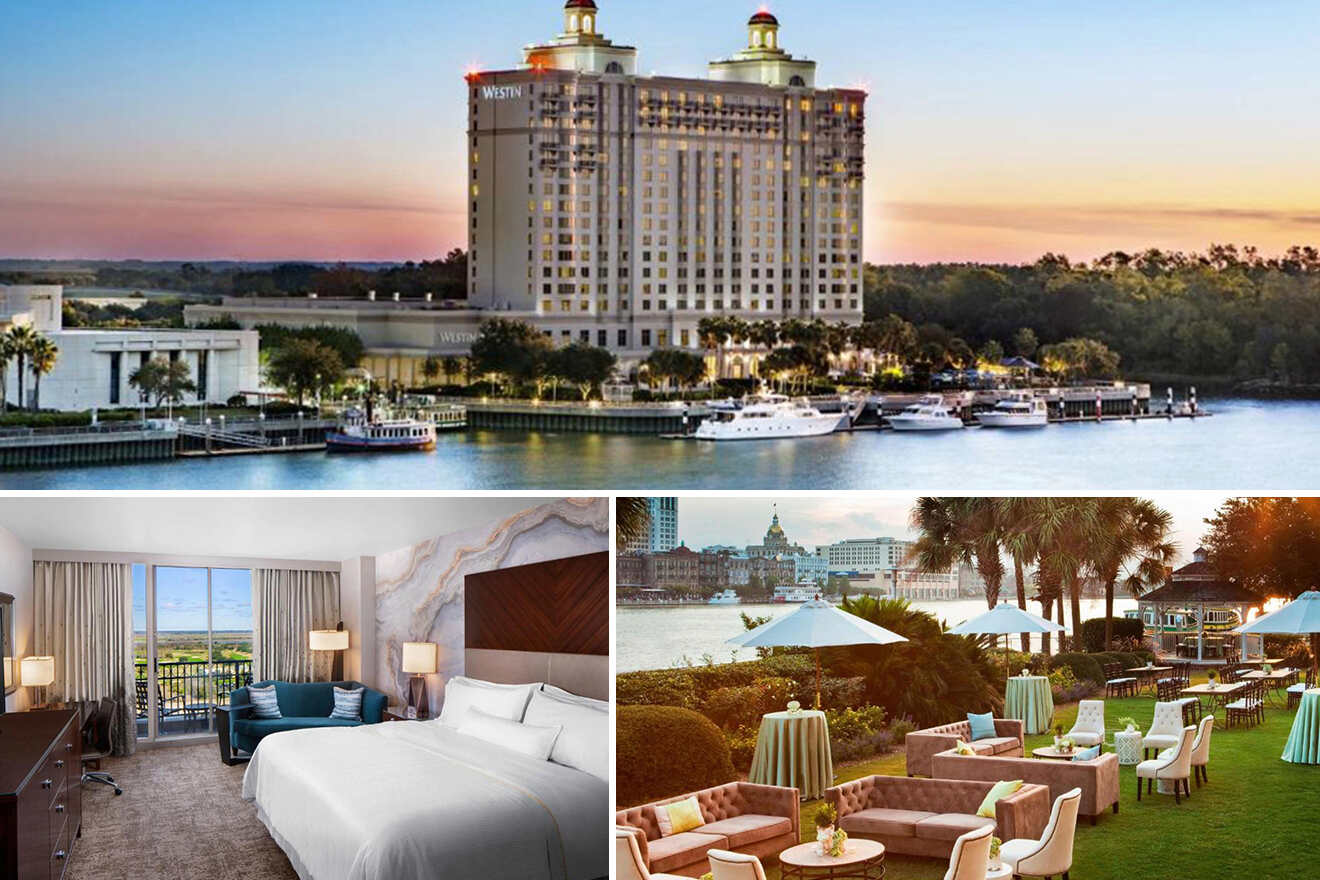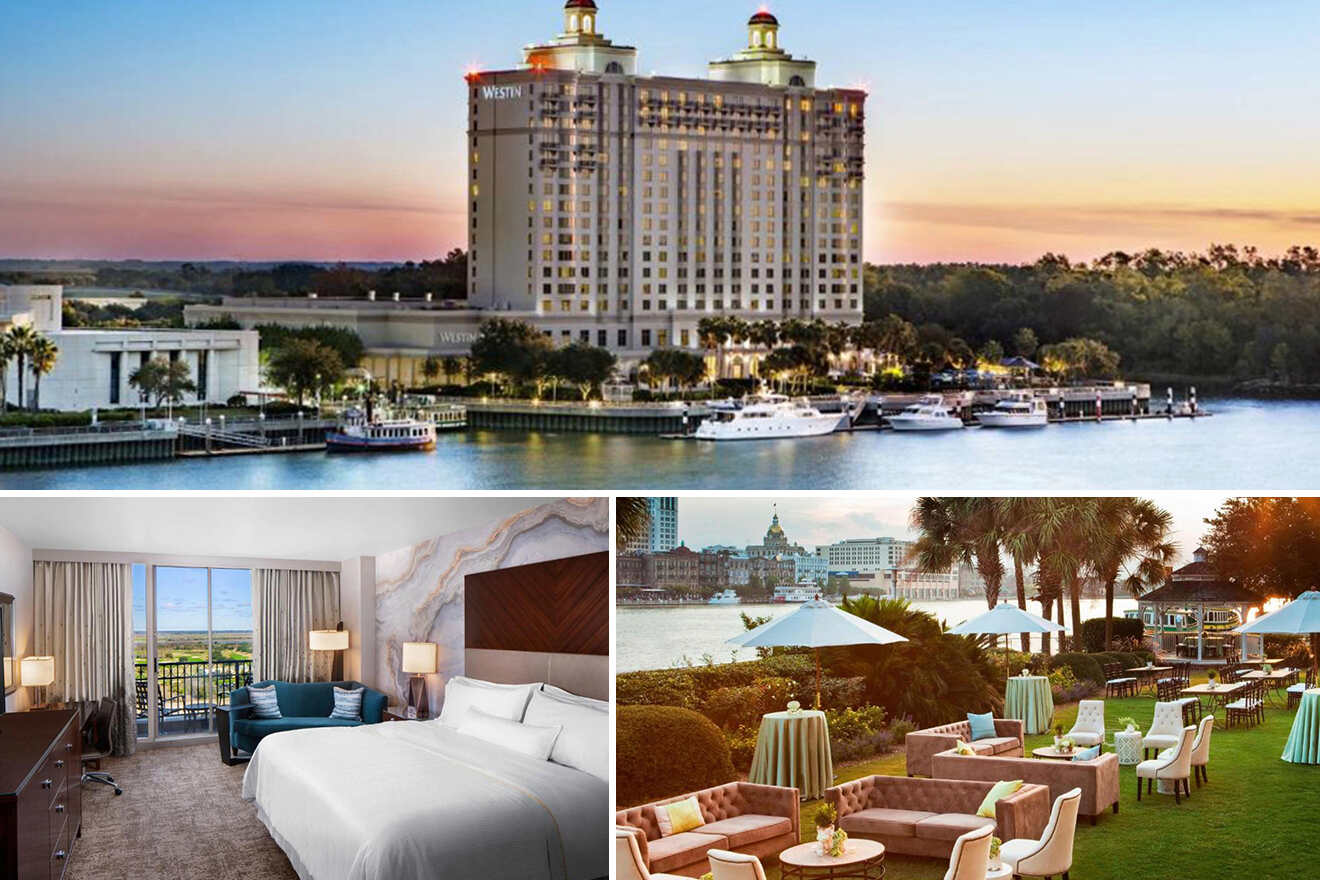 Set not too far from central Savannah, this resort is perfect for anyone who wants to be close to all the action but still far enough from all the crowds and agitation!
This resort is all about elegance and style, and all the amenities follow the same structure! That means you'll get to play golf on a fabulous course, dine with a stunning water view, enjoy live entertainment, and sleep in the most comfy beds and rooms (make sure you get the one facing the golf course).
Their full-service spa is the place to be for anyone feeling a bit tired and stressed! There's nothing like a long, relaxing massage to put you in a good mood, trust me!
Check rates
12. Southern Cross Guest Ranch – for a sporty vacation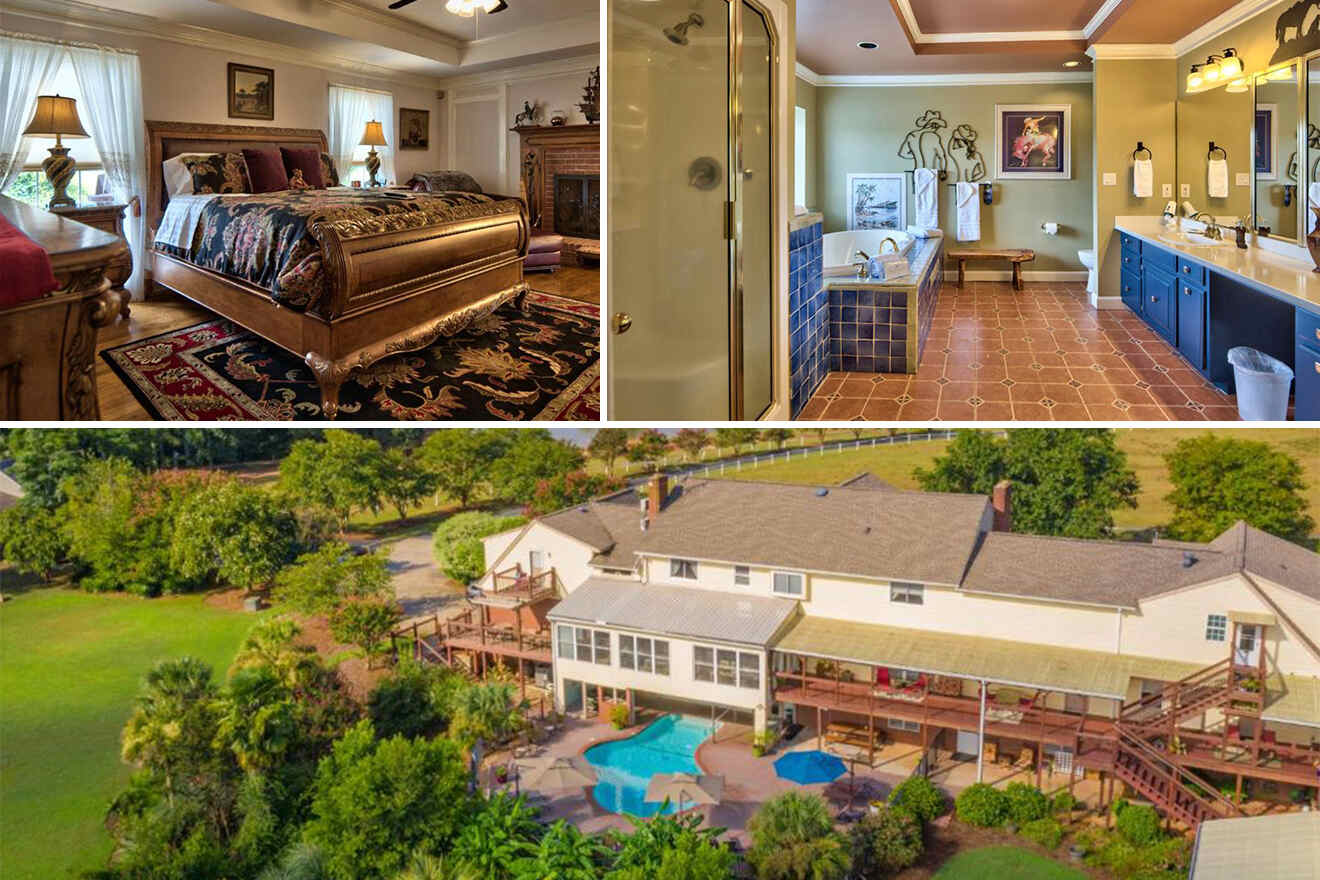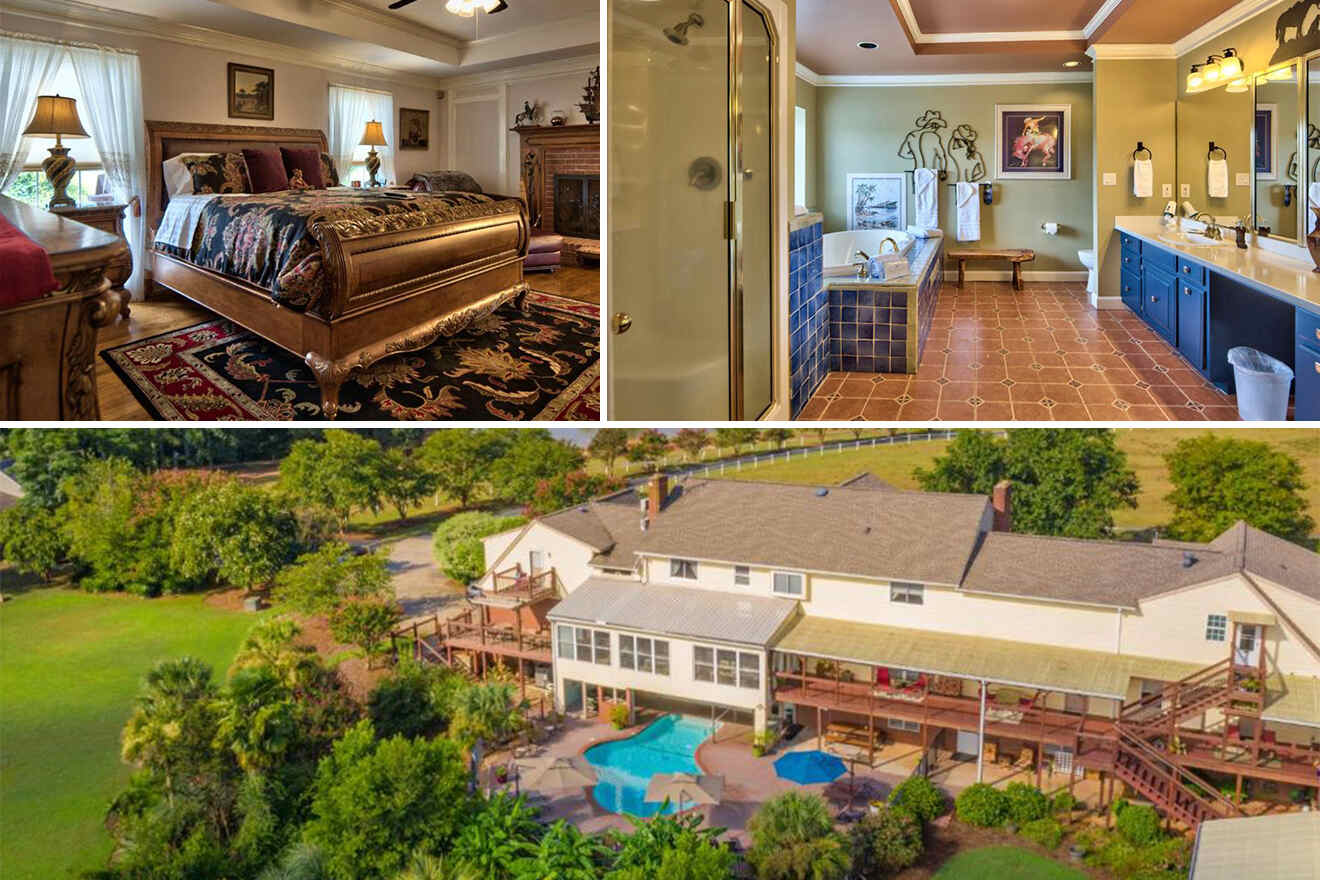 Turn off your phones, leave your laptops at home, and get some comfortable but sporty clothes because you're about to spend a super fun trip at this ranch resort set 1h away from Atlanta.
Surrounded by trees and lakes, this accommodation is a dream come true for any outdoorsy person! During your stay you'll get to go horseback riding, swimming and cycling!
Guests will also feel super comfortable in the rooms which have this cool decor with wooden furnishings and some even come with a balcony. Make sure you pack your hiking boots and get ready to spend some days unplugged, eating yummy food at the restaurant and relaxing.
Find available dates
FAQs about all-inclusive resorts in Georgia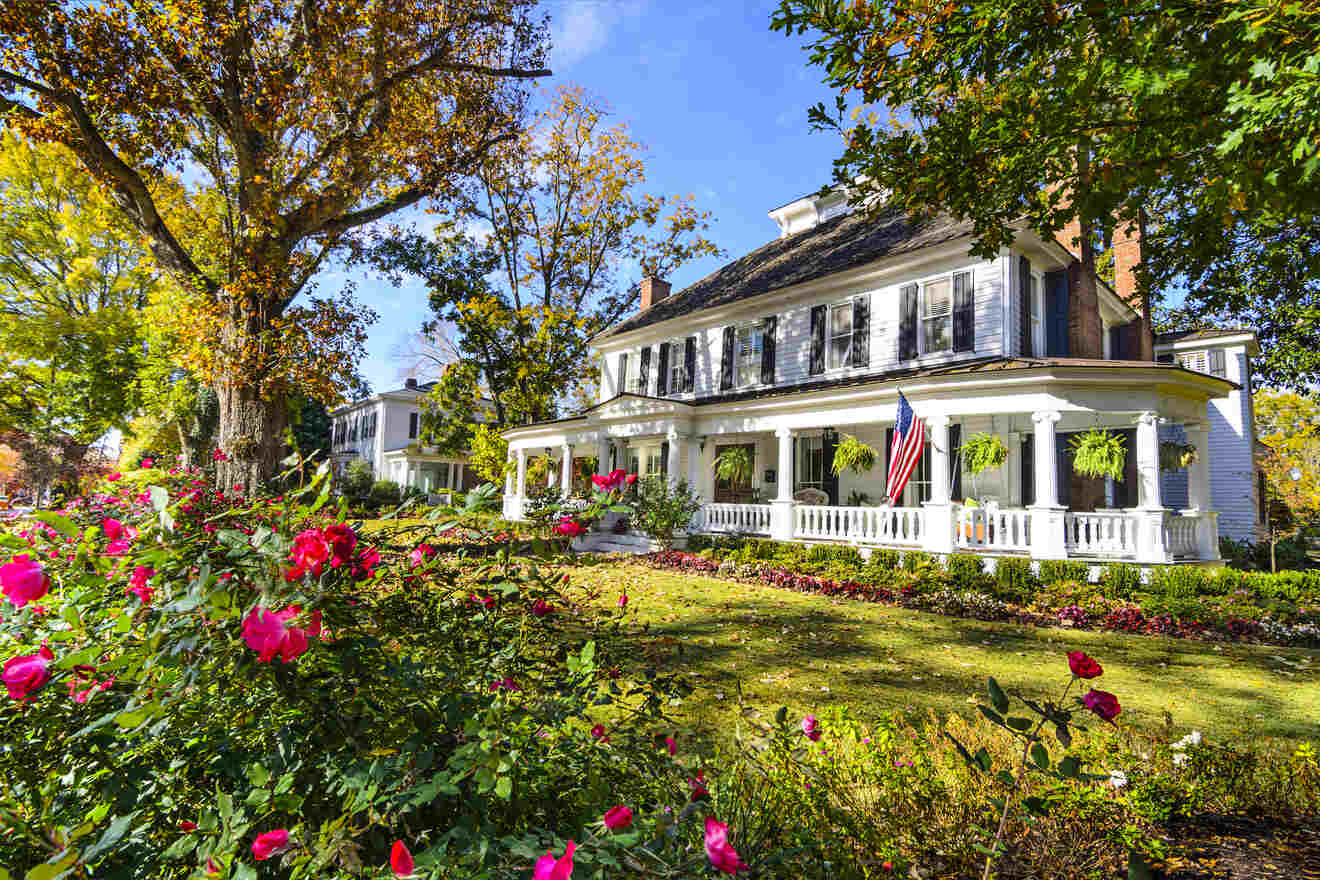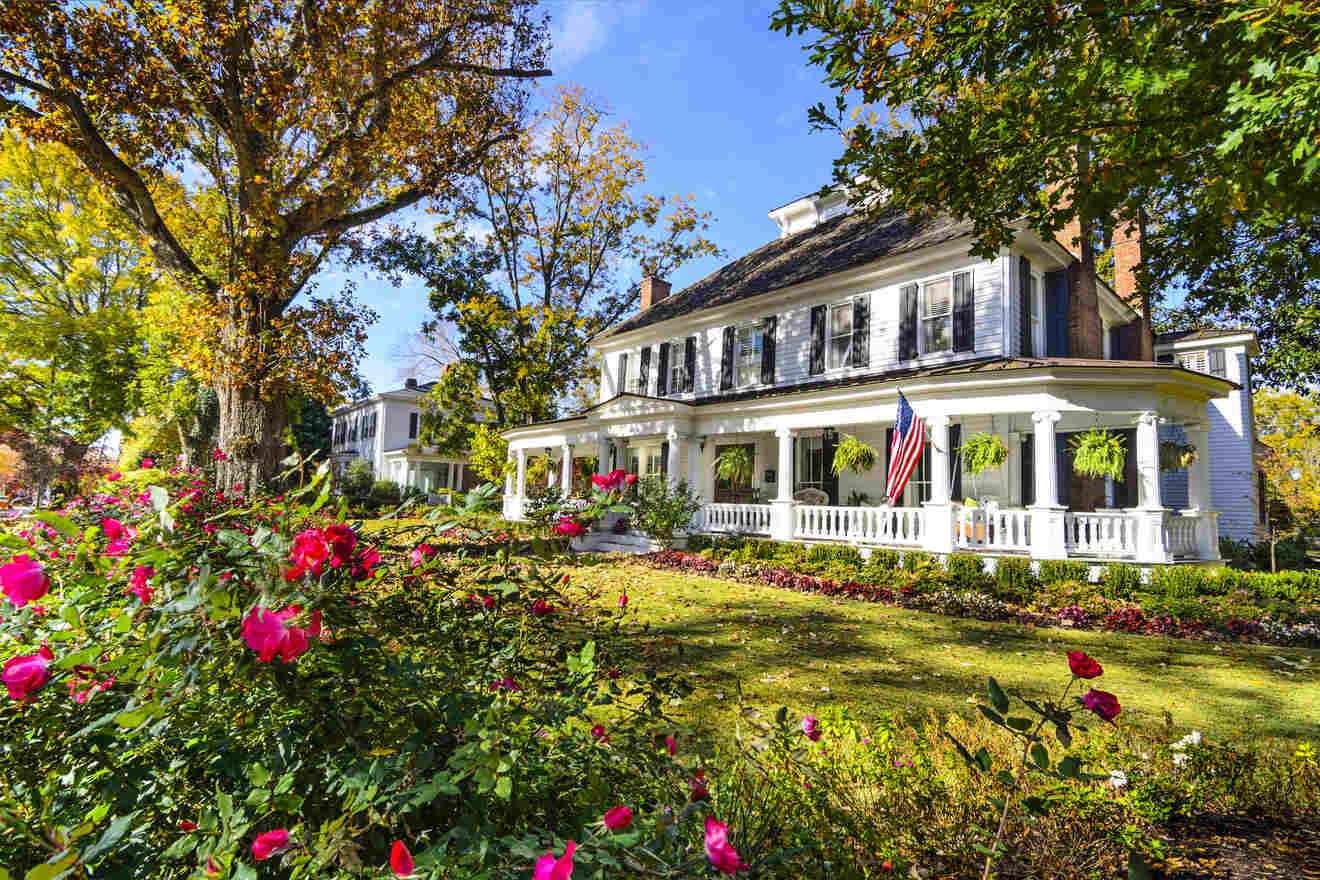 🤔 Are there all-inclusive resorts in Georgia?
No, there aren't any typical all-inclusive resorts in Georgia, but most of the hotels in the state offer lots of packages that you can personalize to your own liking.
👪 What are some great resorts in Georgia for families?
🌊 Which resorts in Georgia have ocean views?
🏩 Which are the best resorts in Georgia for couples?
Château Élan Winery & Resort is the perfect destination for your romantic getaway! The luxury resort offers wine tastings, spa facilities and golf.
Conclusion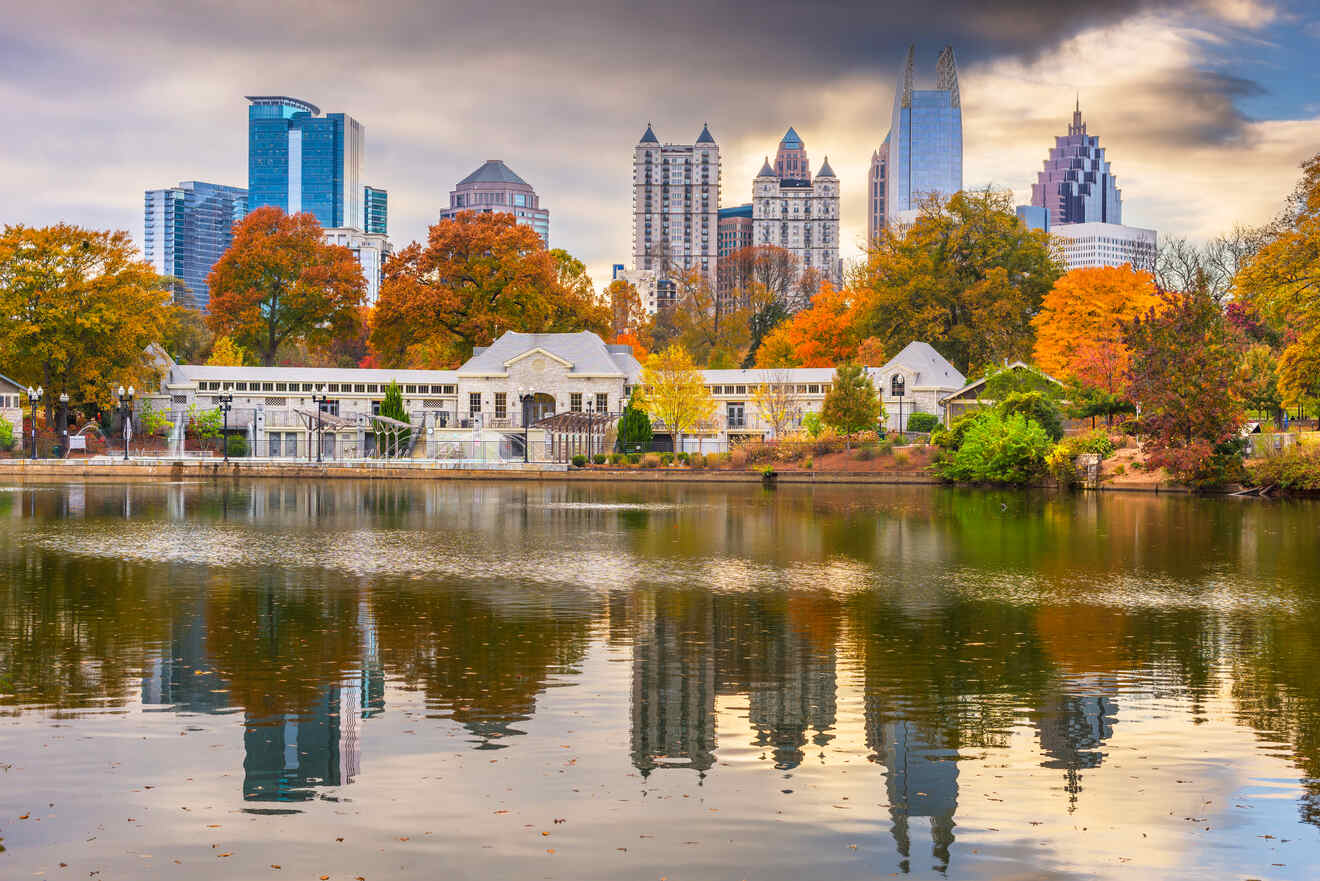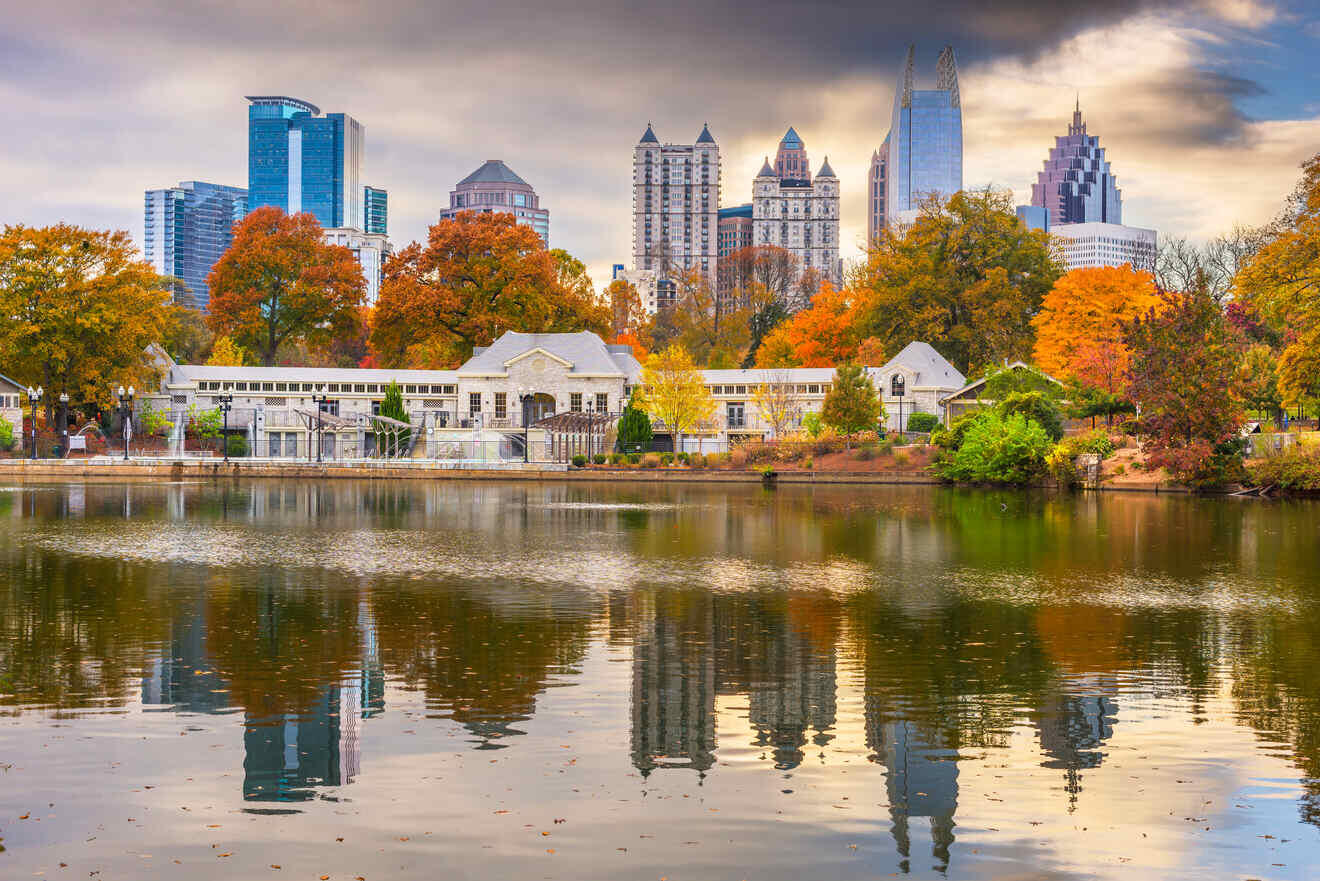 Georgia sure is a fun destination!
And now that you've got such a great list of the best resorts in the whole state you're ready to pack those bags!
That being said, please remember what I said about these resorts and how they are not the typical all-inclusive accommodations that you'll find in most locations. However, they do offer the same facilities!
By now you're probably a pro in all things related to all-inclusive resorts in Georgia, still with that comes the burden of picking the best one from such a long list of incredible places. But you can check out my 2 favorite hotel options below for a bit of inspiration:
The Lodge at Sea Island – This luxury resort offers 3 championship golf courses, a spa center and a lush, extensive garden
Cloister – With a bit of modern luxury and lots of incredible facilities like pool, a hot tub, a fitness center and a private beach area this hotel is not to be missed
Just remember to book them in advance because trust me, they won't be on the market for too long!
Enjoy exploring the Blue Ridge Mountains and don't forget that I'm always around for questions or if you need some help! Just leave a comment below and I'll be on my way with an answer!
Safe travels,
Victoria
---
Pin it for later!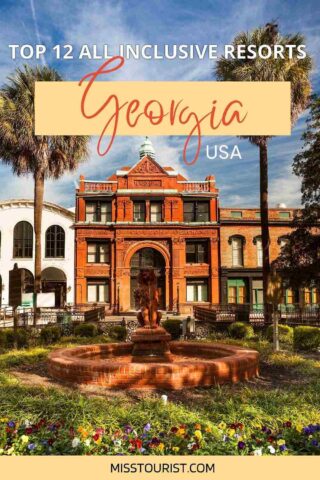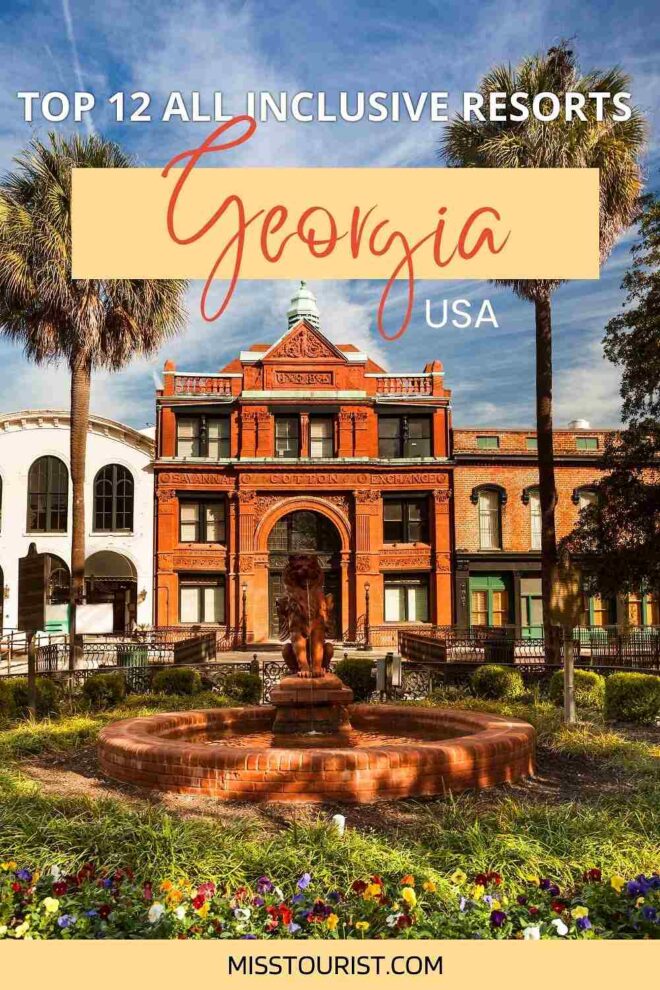 Pin it for later!