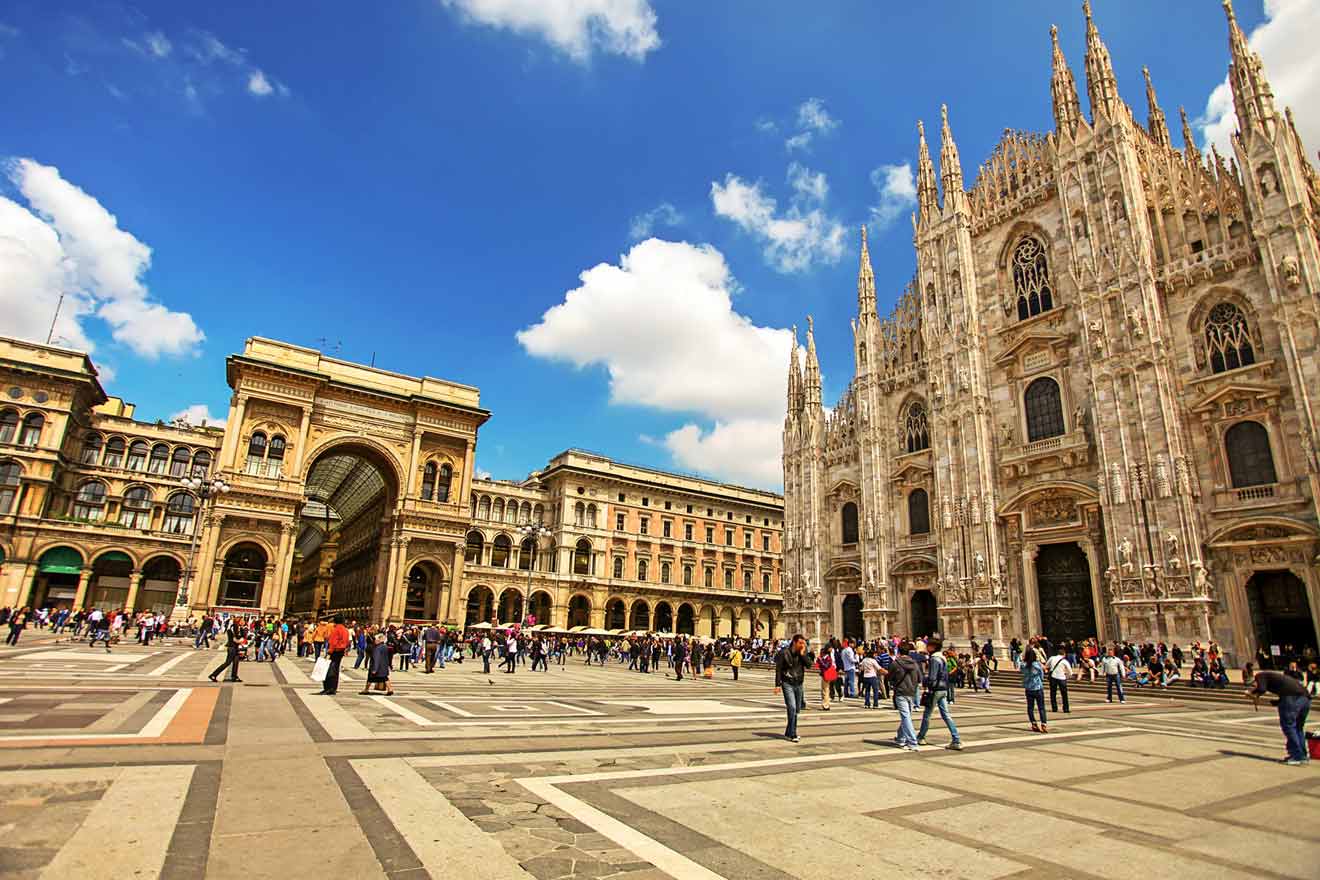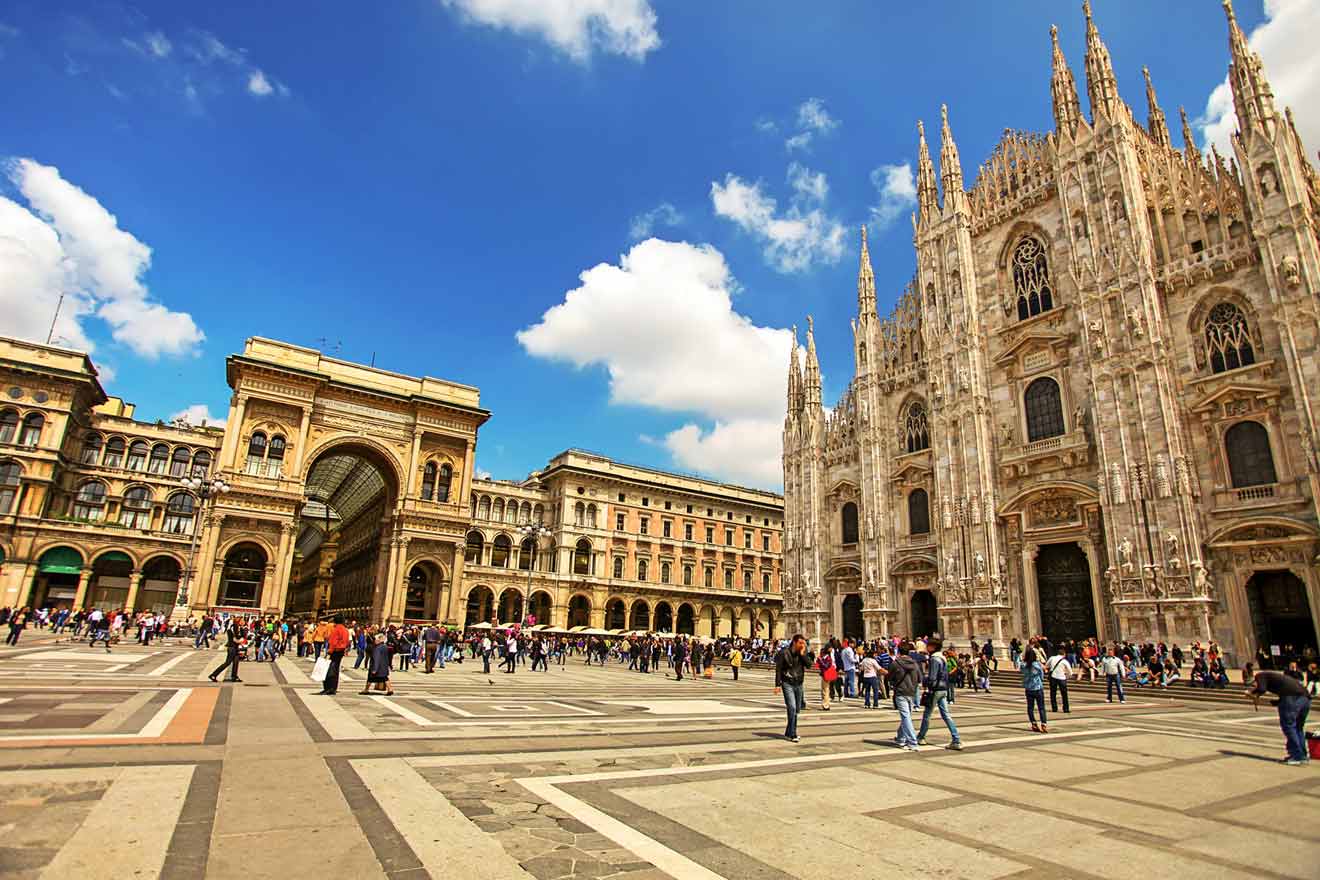 Looking for the best things to do in Milan? Known as the fashion capital of northern Italy (and once the capital of the Western Roman Empire), this amazing city has much more to offer than high-end shops!
Since I live just 2 hours away, I've been there many times, and I decided to help you save some time and write this travel guide about all the top things to do in Milan, including all the museums, main sights, Italian art galleries, and cool spots.
Are you ready to see the famous Milan Cathedral, catch a show at La Scala Opera, have a traditional Italian aperitivo at Navigli, stroll around beautiful parks, and maybe also go on an amazing day trip?
So… Let's start visiting Milan together!
If you are in a hurry
If you don't have time to read all the things to do in Milan, Italy, check out this quick list of the best tours and accommodation in the city:
Here are the main things to do in Milan book in advance:
And here are the best hotels in Milan, Italy: Park Hyatt Milano (luxury), Duomo Hotel and Apartments (mid range), Hemi Suites (budget)
1. See the Duomo Cathedral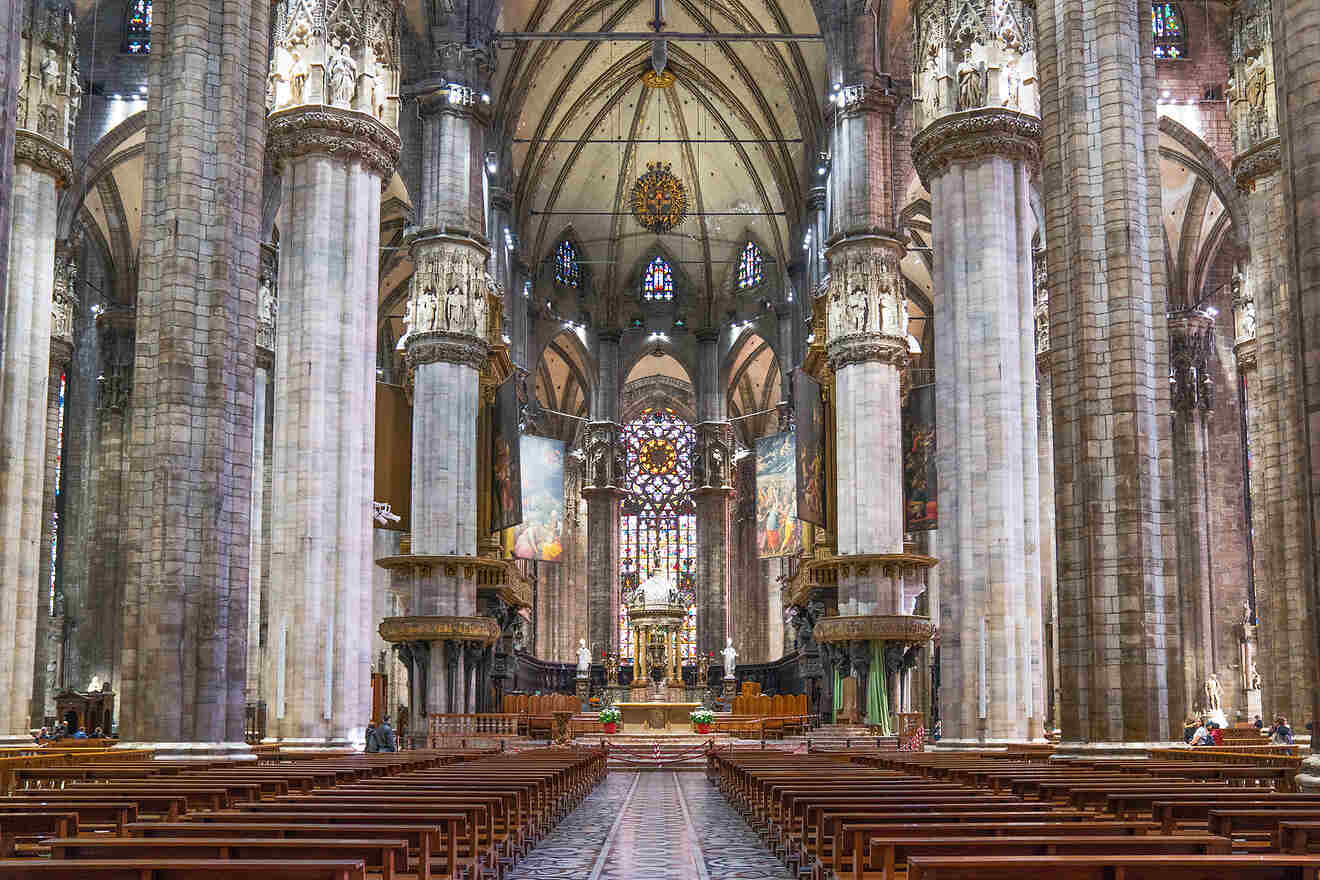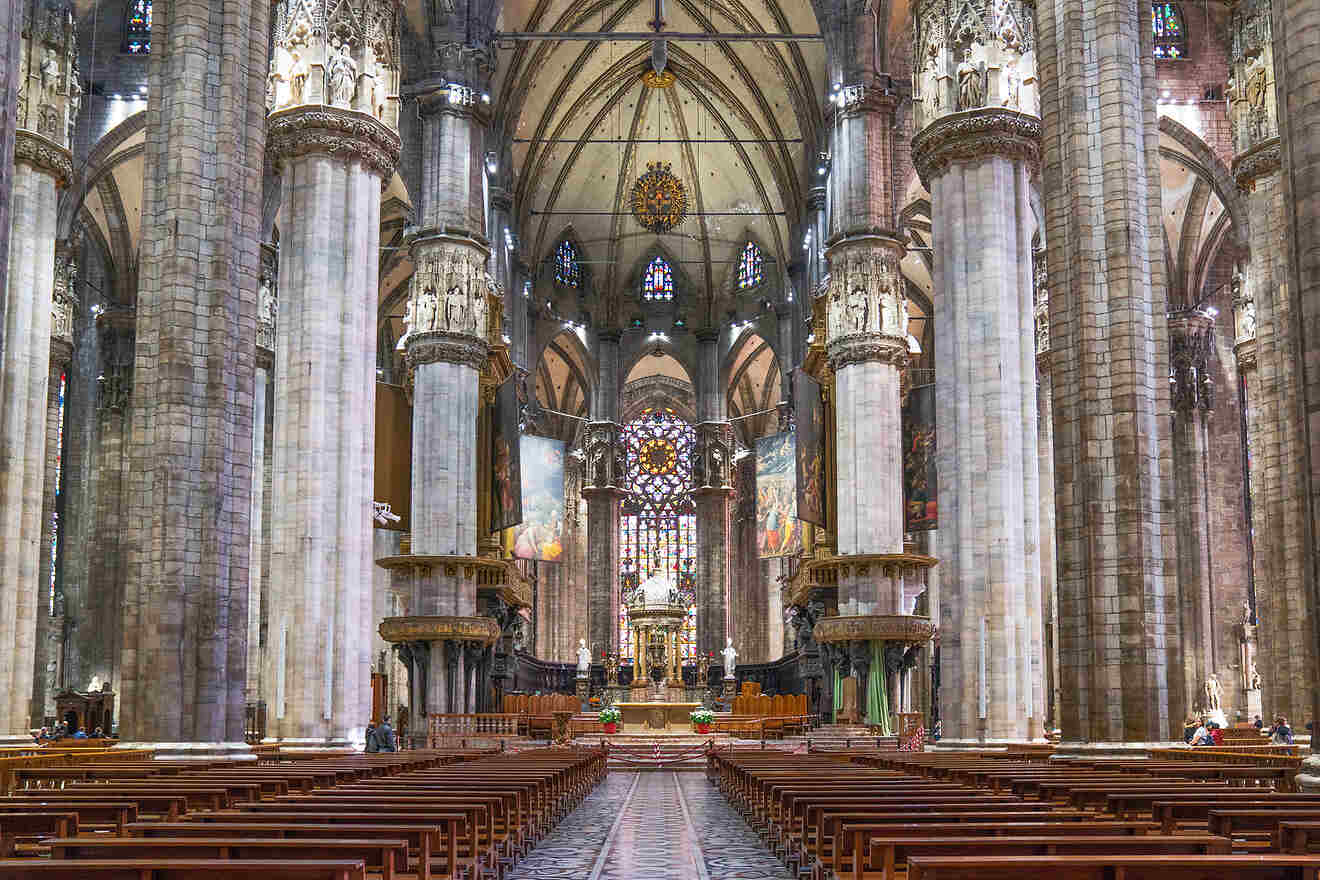 As you will see as we go through this guide, there are many amazing things to do in Milan… so where to start from? Well, if I were you I would definitely start with the world-famous Duomo di Milano (Milan cathedral), one of the city's most iconic symbols, located in Central Milan.
This monumental church in Piazza del Duomo is just stunning: you can gaze at its beautiful architecture from the outside, featuring an Italian Gothic style and a front façade with many towers, statues, and decoration, or enter the church and visit it, which I definitely recommend.
In fact, the interior is just as charming, featuring beautiful stained glass windows, massive columns, colorful paintings and some finely detailed statues. You can also visit the Duomo Museum, containing a lot of artworks and other elements from the cathedral.
FUN FACT: The Duomo Cathedral took over 600 years to complete: they started building it in 1386 and it was not officially completed until 1965!
Ticket prices depend on the option you'll choose (check out the official website to see all the different passes), but they start from €7 for a visit to both the Cathedral and the Museum, and a visit lasts about an hour and a half.
Alternatively, you can join this small group walking tour through Milan's city center, main sights, and landmarks, including a stop at the Duomo to learn everything about its history and a skip-the-line ticket to Leonardo da Vinci's 'The Last Supper', for €99.
PRO TIP: If you plan to visit Milan in 2 days, I highly suggest you buy the Milan pass, which gives you skip-the-line access to some of Milan's best attractions like the Duomo and La Scala opera house for 48h. You can choose the option with a sightseeing Hop On Hop Off bus ticket for €79 or with free unlimited access to public transport for €89.
PRICE: €7
Book Your Best of Milan Walking Tour
2. Check Out The Last Supper at Santa Maria Delle Grazie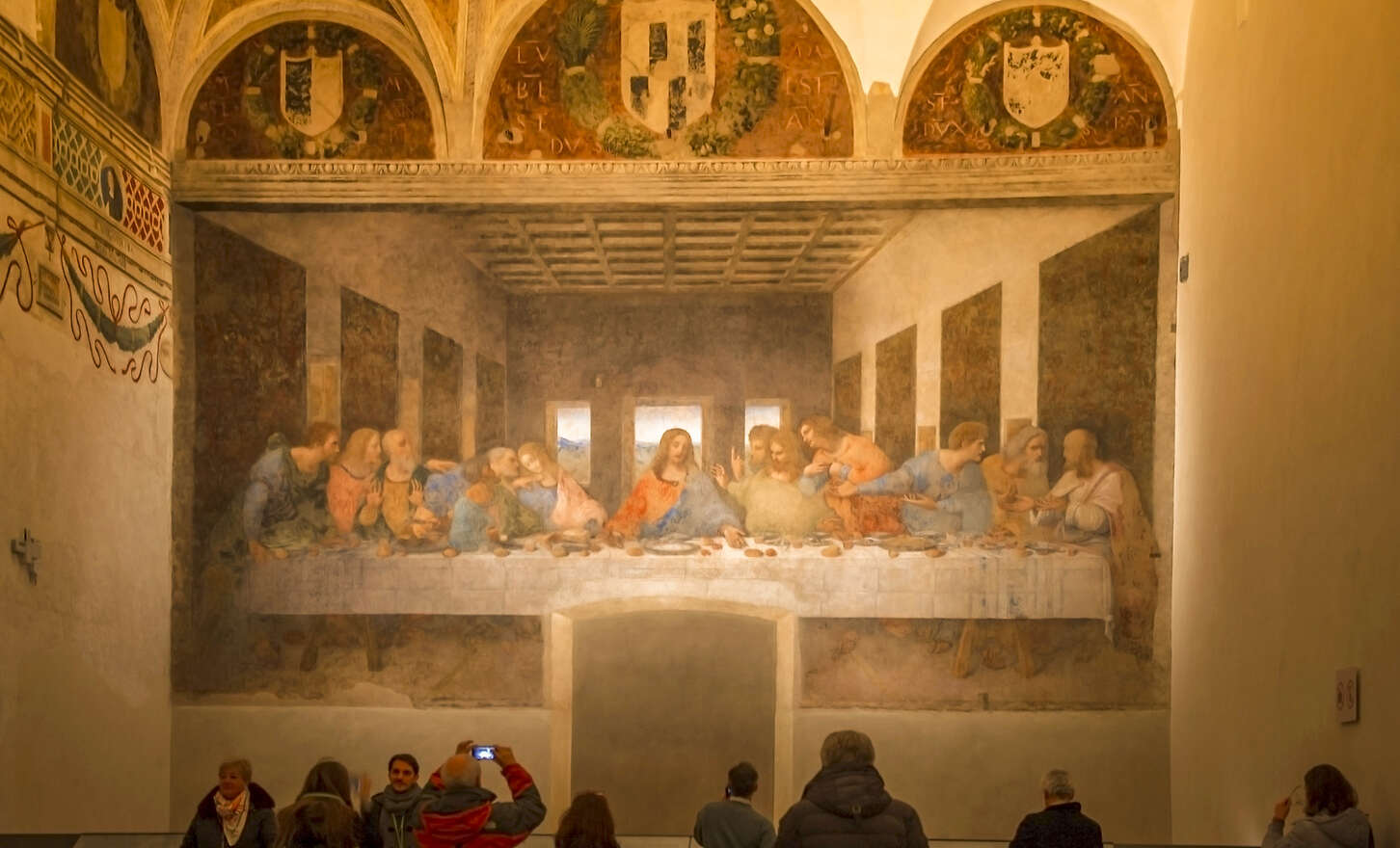 Another must when visiting Milan, especially if you're an art aficionado, is the Santa Maria Delle Grazie church, located 20 minutes walk from the Duomo, and the Leonardo da Vinci Last Supper painting, one of the greatest artistic masterpieces in the whole world!
The Gothic-style church exterior is quite charming, made of red bricks and a large rear basilica, but as I said, the real treasure lies right next to it, in the Cenacolo Vinciano building!
Here you'll find the Last Supper by Leonardo di Vinci, depicting the scene of the Last Supper as described in the Bible.
This huge painting (measuring 15 by 29 feet!) has actually survived for more than 500 years, withstanding even the intense bombings that took place in Milan during World War II.
NOTE: Visits to the painting are strictly limited to up to 15 minutes to admire all its tiny details!
Tickets to see the painting cost €15, but if you want to know more about the history and the meaning of this incredible artwork, I suggest you join this Last Supper tour, with a trained art historian, including an in-depth introduction to Leonardo's art and skip the line tickets, for €50.
PS: If you want to go even more in-depth about Leonardo da Vinci's life and art, you should also visit the National Science and Technology Museum (check out section 8 to know more about it!).
PRICE: €5
Join a Last Supper Tour
3. Stroll through the Grand Galleria Vittorio Emanuele II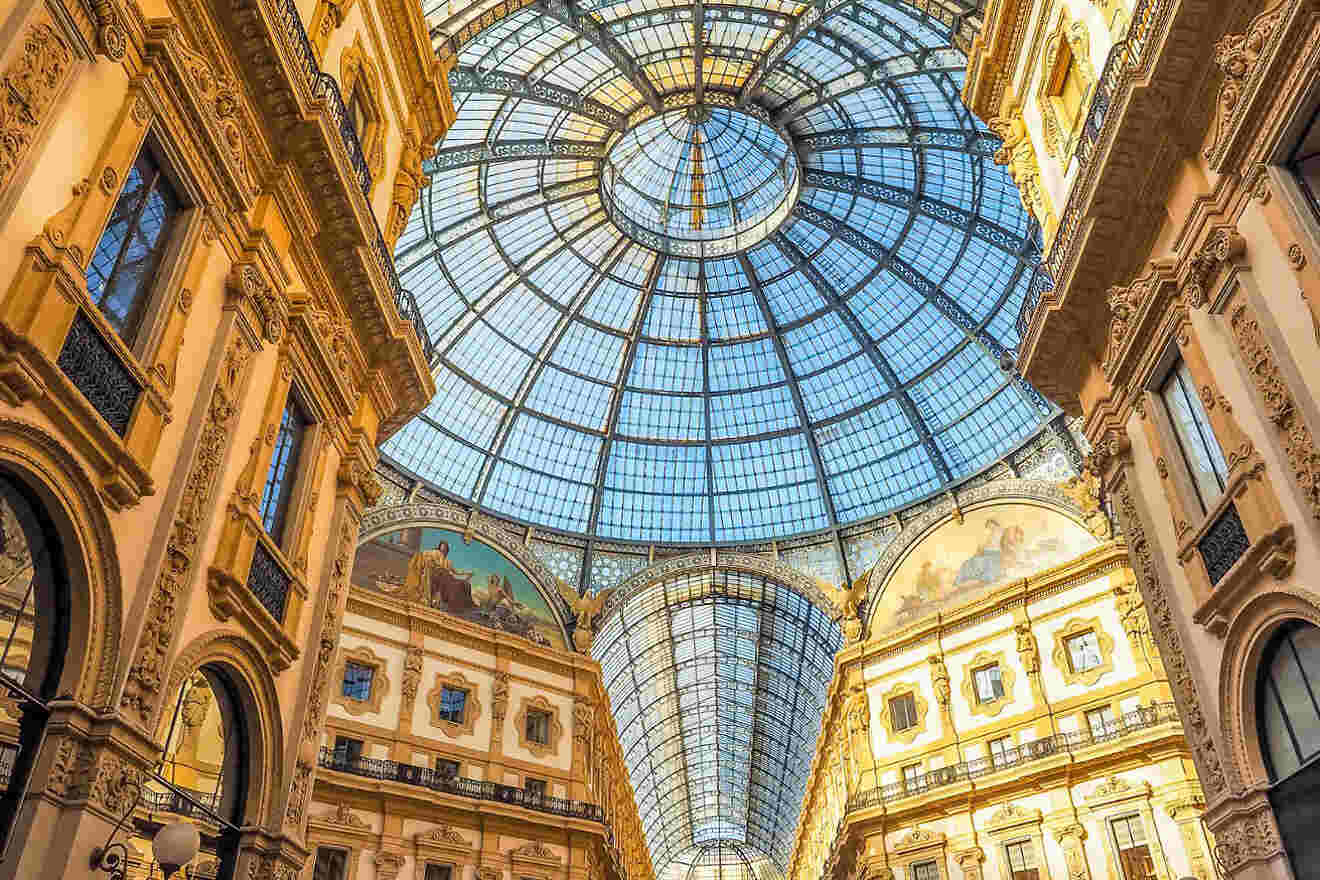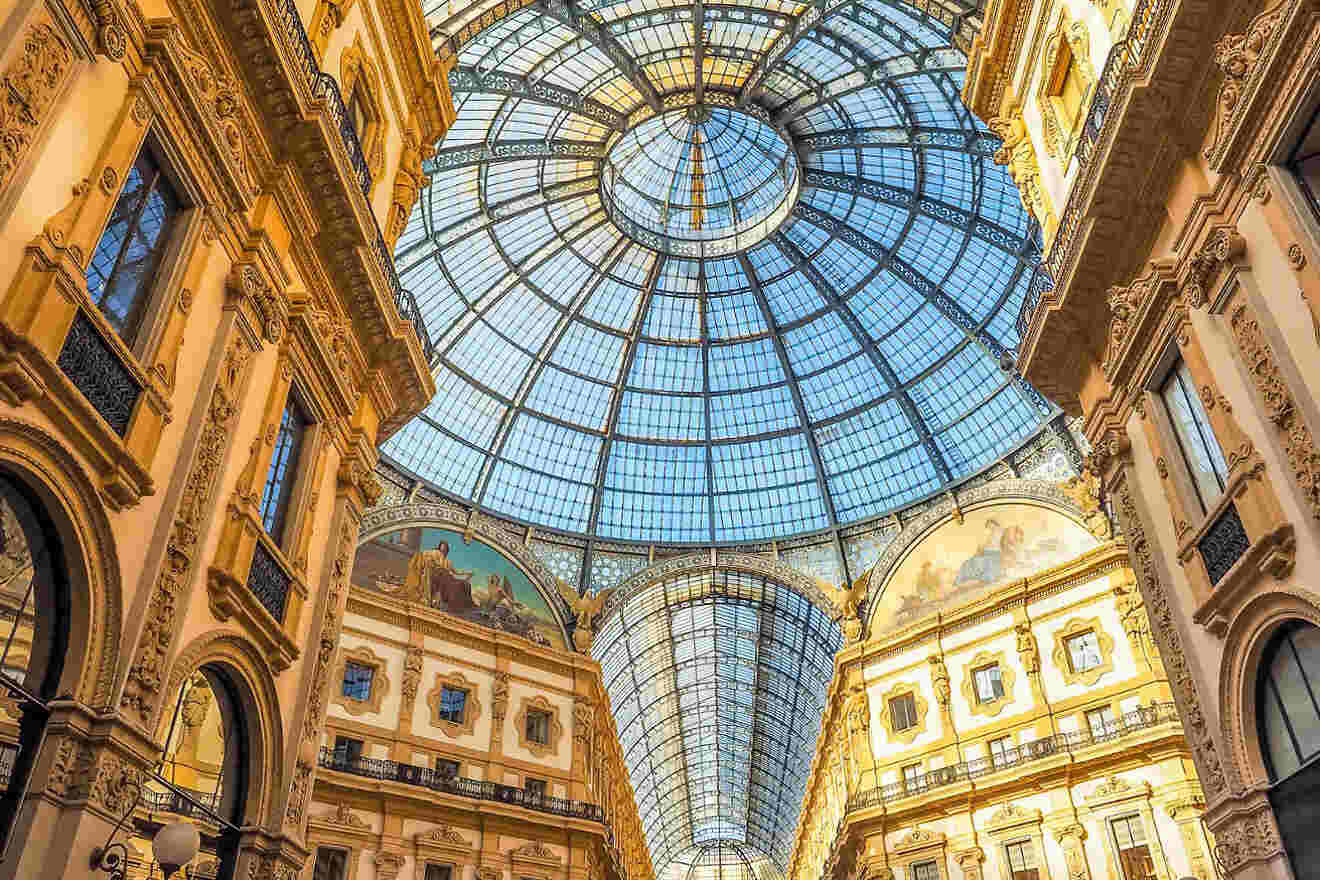 Named after King Vittorio Emanuele II (the first King of a united Italy), the Grand Galleria Vittorio Emanuele II gallery is one of the world's oldest shopping malls, dating back from 1497.
The gallery is located in Milan city center, a few steps from Piazza del Duomo and its famous cathedral, and you will enter it passing under a huge triumphal arch called "A Vittorio Emanuele II I Milanesi" (you will see it inscribed right above the entrance).
Once inside, you will stroll around and pass through many famous high-end stores, like Louis Vuitton and Prada, fine dining restaurants, and even a massive glass and metalwork dome with an impressive mosaic floor.
And if you don't want to spend a fortune on expensive clothes, the gallery is beautiful just to stroll around and gaze at its incredible Renaissance Revival architecture and intersecting glass arcades!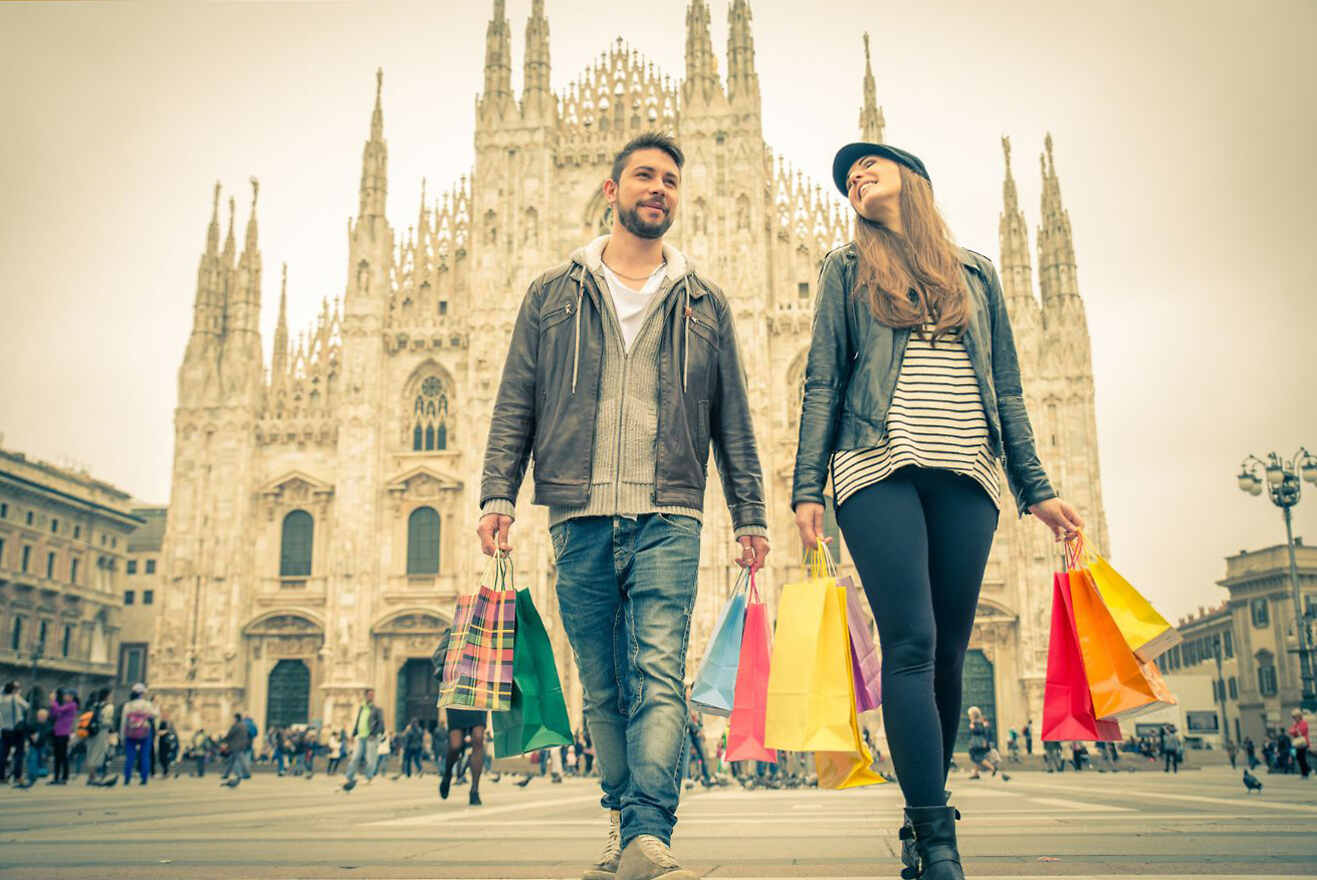 Well, a must in one of the world's fashion capitals is definitely to go shopping, do you agree? If you are a shopping addict or a fashion lover, I am sure you will!
The best place to spend some money in Milan is definitely the Quadrilatero della Moda, meaning the quadrilateral of fashion made of 4 streets (Via della Spiga, Via Sant'Andrea, Via Montenapoleone, and Via Manzoni) packed with shops for any taste.
If you want to go luxury shopping, you need to check out the high-end boutiques of world-famous Italian designers like Versace and Gucci, where the Milan Fashion Week takes place. Otherwise, the Highline Outlet, in the heart of Milan, is perfect for those who cannot renounce shopping but they are traveling on a budget.
And if you have extra time, go on a full-day shopping trip to the Serravalle Outlet, Europe's largest shopping mall, located just 60 minutes away from Milan, where you'll find discounts of 30-70% on all the major Italian designer brands and coffee and restaurants where to spend a leisure time!
Go on a Full-Day Shopping Trip
5. Travel back in time at Castello Sforzesco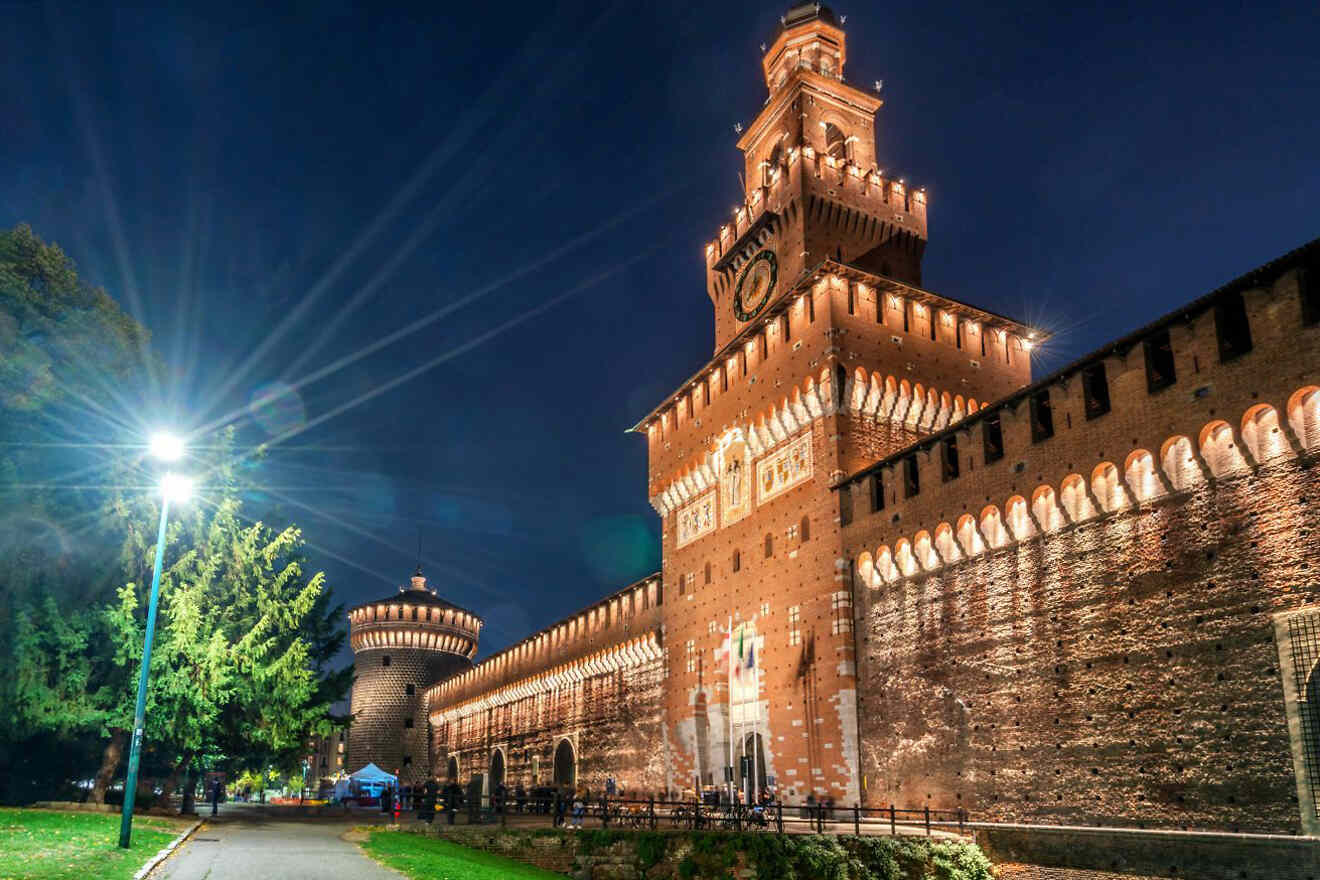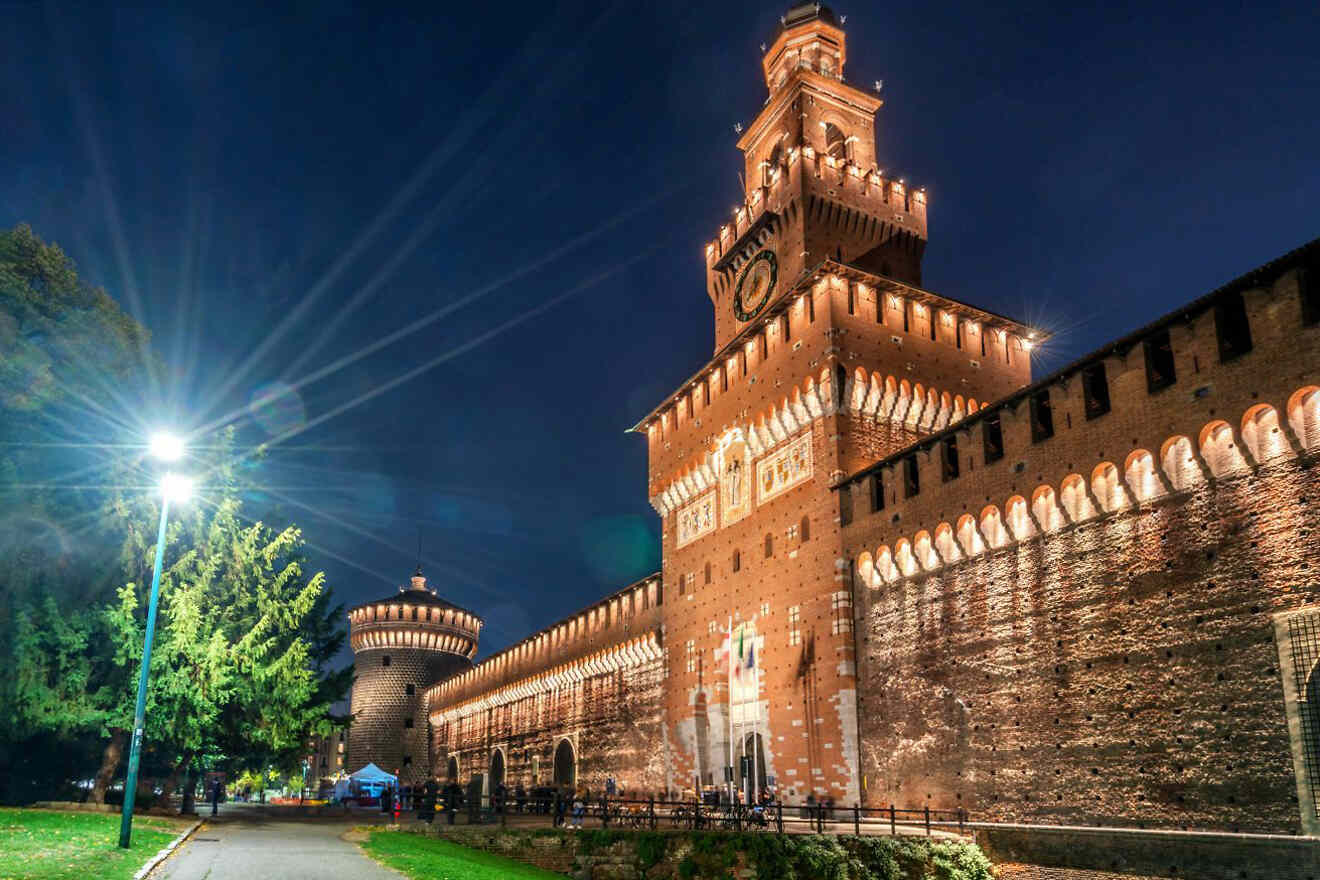 With an amazing location in Milan city centre, this 15th-century castle is definitely worth visiting, featuring the original design, extensive grounds, several museums inside and a beautiful courtyard, which is the only free part of the castle, often hosting cultural events.
As soon as you get to the castle you will see a huge brick wall framed by a central guard tower, and after walking through the central courtyard you will be able to visit many small museums and collections of ancient art: a great way to learn about Milan city's history and the castle itself!
If you buy the general entrance ticket of only €5, you'll be able to visit the Museum of Ancient art, the prehistoric Archaeological Museum of Milan, the Museum of Decorative Arts, The Egyptian Museum, the Pinacoteca del Castello Sforzesco, The Museum of musical instruments, and The Antique Furniture and Wooden Sculpture Museum.
If you want to visit only the free courtyard, it will take you around 30 minutes. However, make sure you allow at least 3h to check out most of the museum (but it's up to you, a detailed visit can last way more.
You can also visit the museum as a part of this group tour with a local guide, who will tell you everything about the history of this Medieval castle and bring you to see Michelangelo's Pieta Rondanini sculpture and other great pieces in the castle's interior, for €50.
PRICE: €5
Visit the Castle on a Guided Tour
6. Gaze at contemporary art at the Royal Palace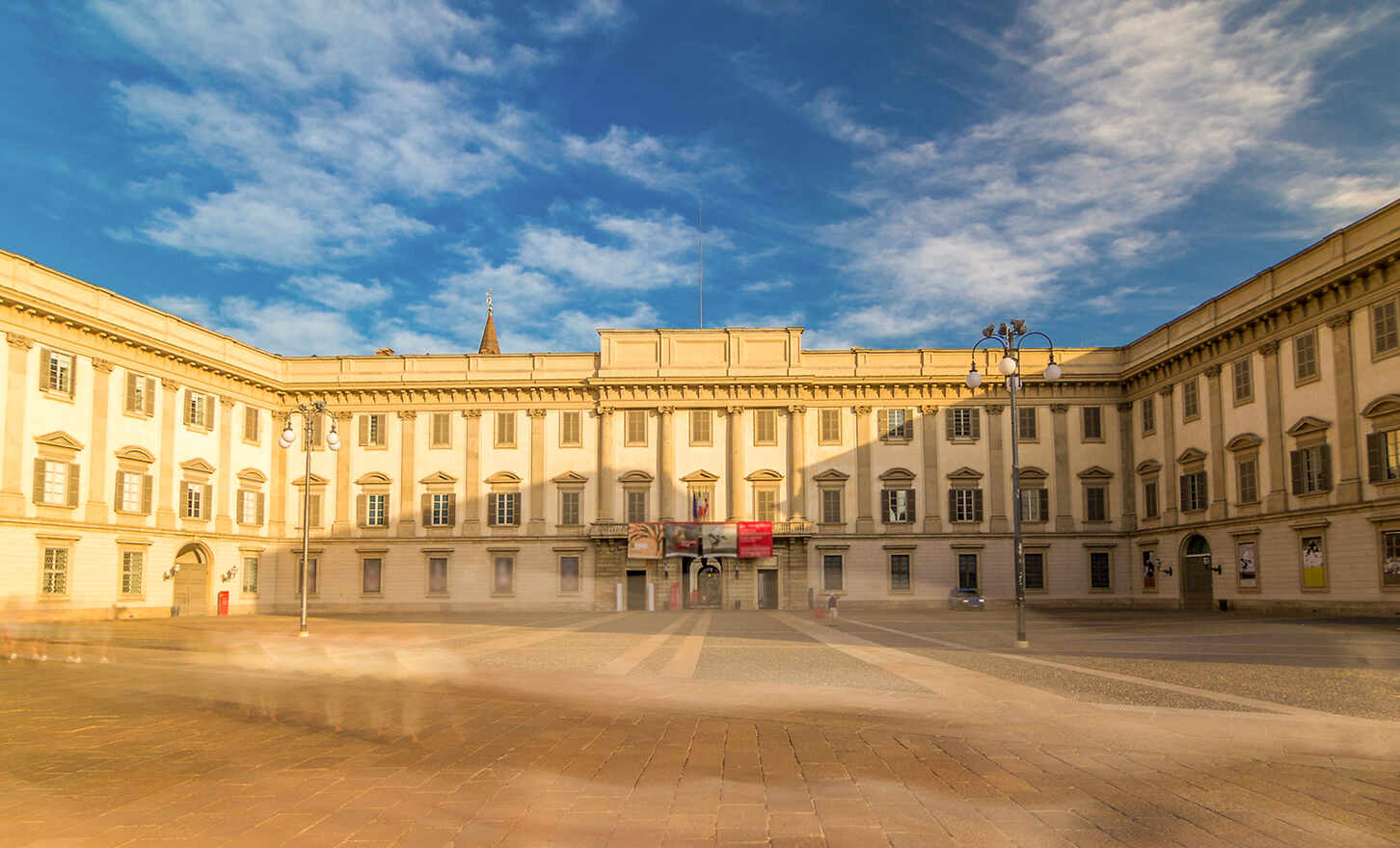 If you're an art lover, one of the best things you can do in Milan is visit the Royal Palace, located a few steps from the Grand Galleria and the Duomo.
Once Milan's governing building, today it hosts many temporary exhibitions throughout the year (check out the official website for updates) about contemporary art, design, fashion etc… and a huge collection of paintings are displayed!
And if you want to learn more about the city's history, you can also explore the museum of the palace, divided into the Neoclassical, Napoleonic, Restoration, and Unification of Italy periods.
The ticket costs €15 and includes access to both the art exhibitions and the museum, and a visit normally takes about 1.5h.
PS: Another must for art passionates is the Pinacoteca (Brera Art Gallery), the main public gallery in Milan hosting some of the most famous Italian paintings from the 13th to the 20th century. Some examples? The Supper at Emmaus from Caravaggio or the Century Holy Conversation from Piero della Francesca.
PRICE: €15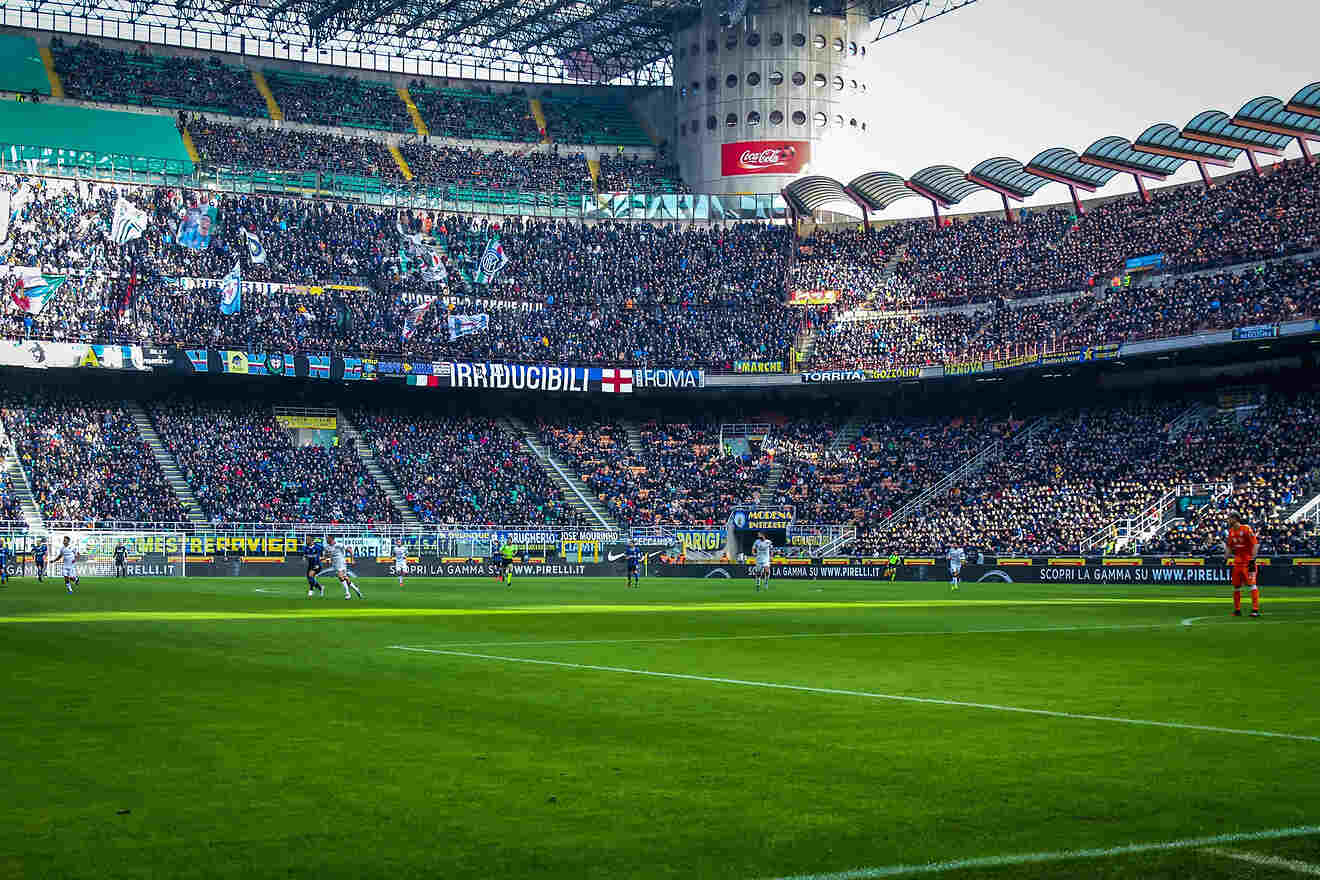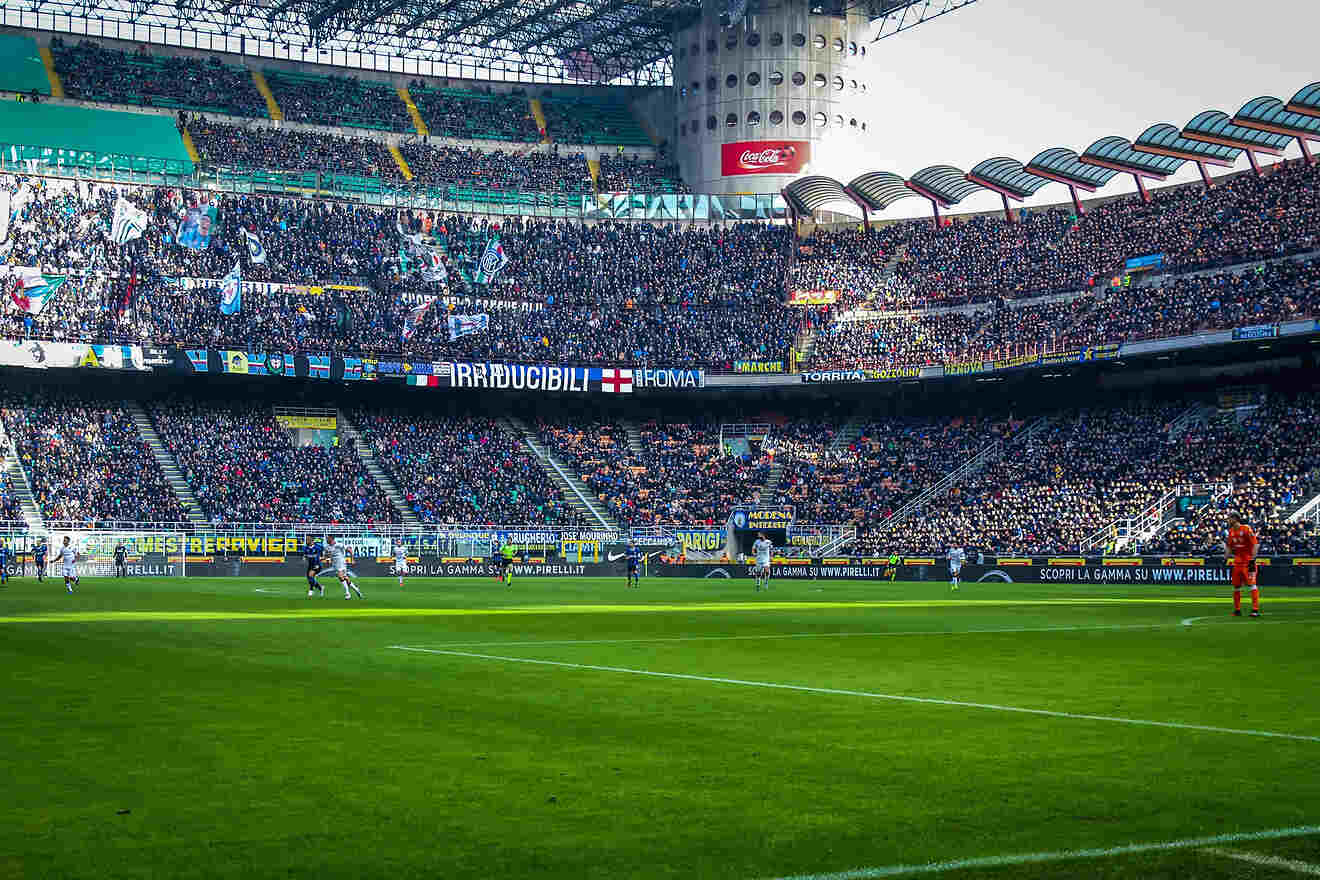 Are you a football fan? Then you definitely shouldn't miss a football match at the San Siro Stadium, the largest stadium for sport events in Italy and one of the largest in Europe, with a maximum capacity of 80,018 spectators.
Built in 1925 as the home of AC Milan football club, it became further on in 1947 the home of Inter Milan, so nowadays it is the home ground for both teams: this means it hosts countless football matches a year… you cannot miss one during your stay (check out match times here!)
You can even visit the stadium with this guided tour that will bring you through The San Siro Museum, the 'behind the scenes' areas, usually reserved for players, and the "Italia 110 & Lode" exhibition, entirely dedicated to the Italian National Football Team.
PRICE: €30
Join a San Siro Stadium Tour
8. Visit the National Museum of Science and Technology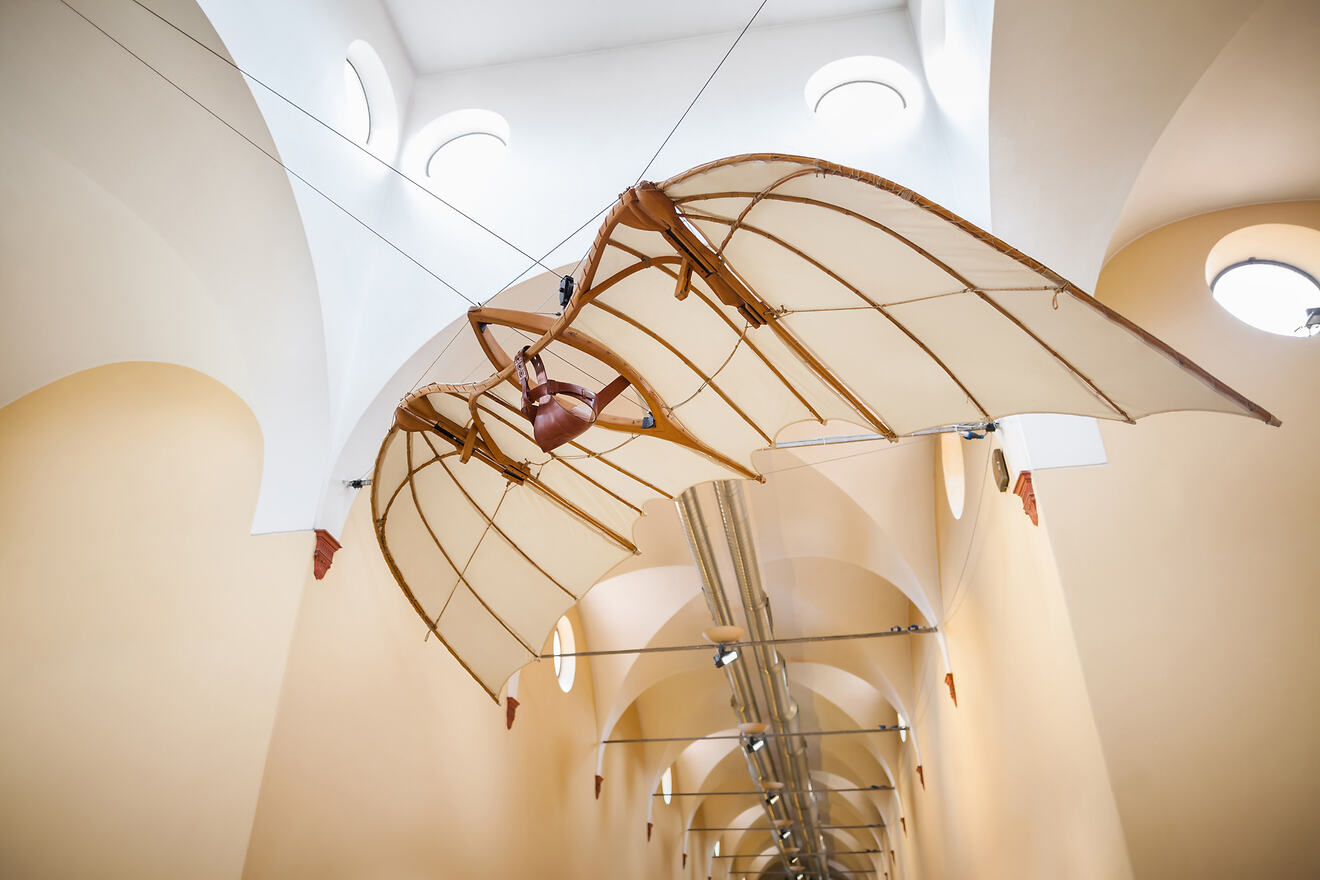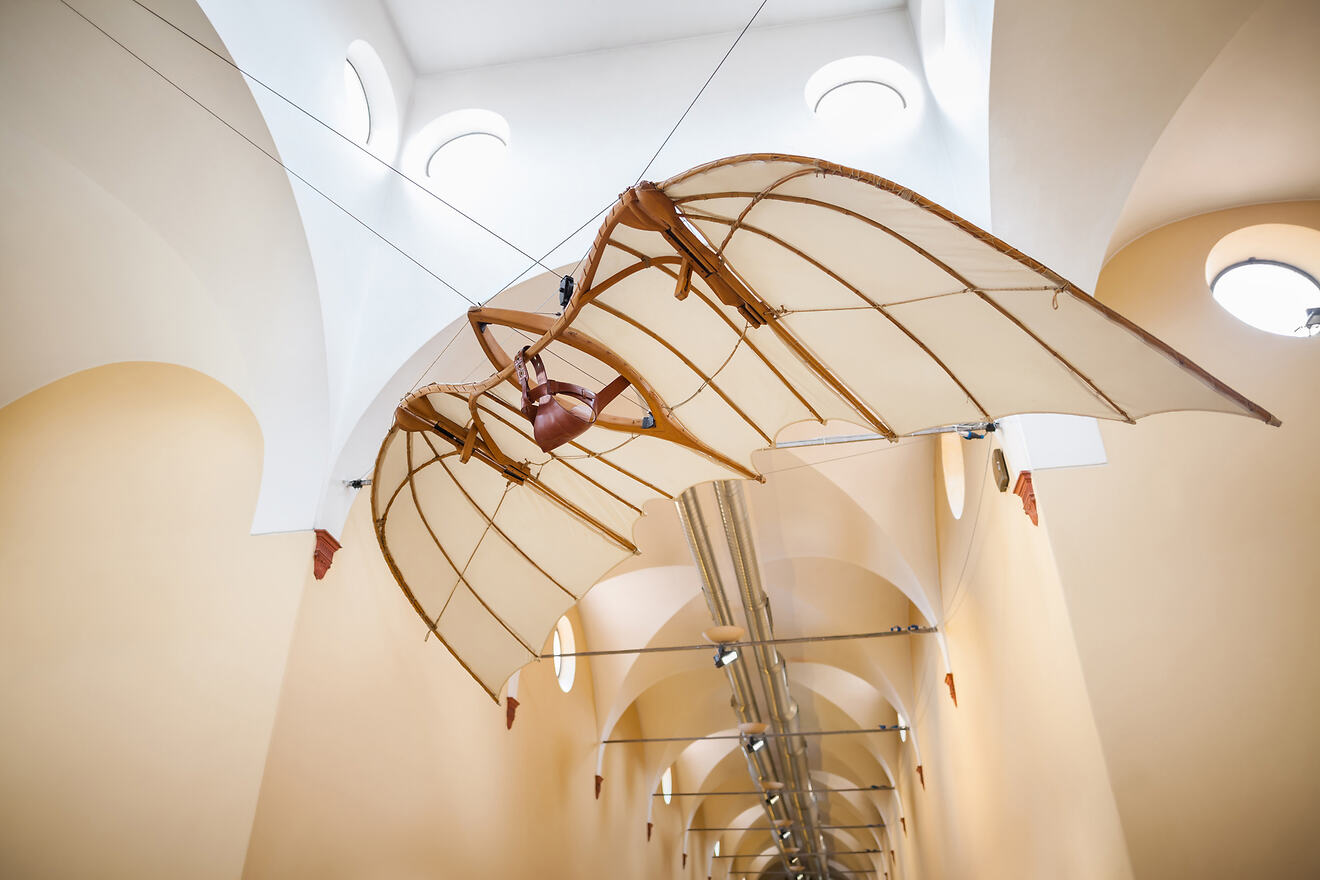 If seeing Da Vinci's Last Supper leaves you with the curiosity of learning more about the life and mind of this genius artist, visionary, and inventor, you need to also check out the National Science and Technology museum, one of the most important museums in the world!
Here you will find a huge collection of scientific and technological displays, like model cars recreated from da Vinci drawings, reconstructions of his flying machines, and measuring instruments as well as countless other drawings, sketches, and blueprints.
This huge museum is also home to many other important scientific and technological inventions that changed the world in the fields of aviation, the automobile, rail and naval transport, space, communications, and many more… You can spend the whole day here, but usually, a visit lasts about 3 hours.
The museum is so big that you might not know where to start or what to focus on (in case you don't have much time to visit it), so I suggest you join this private tour with a local and expert guide, who will bring you through the museum's most significant parts and tell you all the details for €90!
PRICE: €10, tour €90
Book Your Museum Private Tour
9. Admire the Basilica di Sant'Ambrogio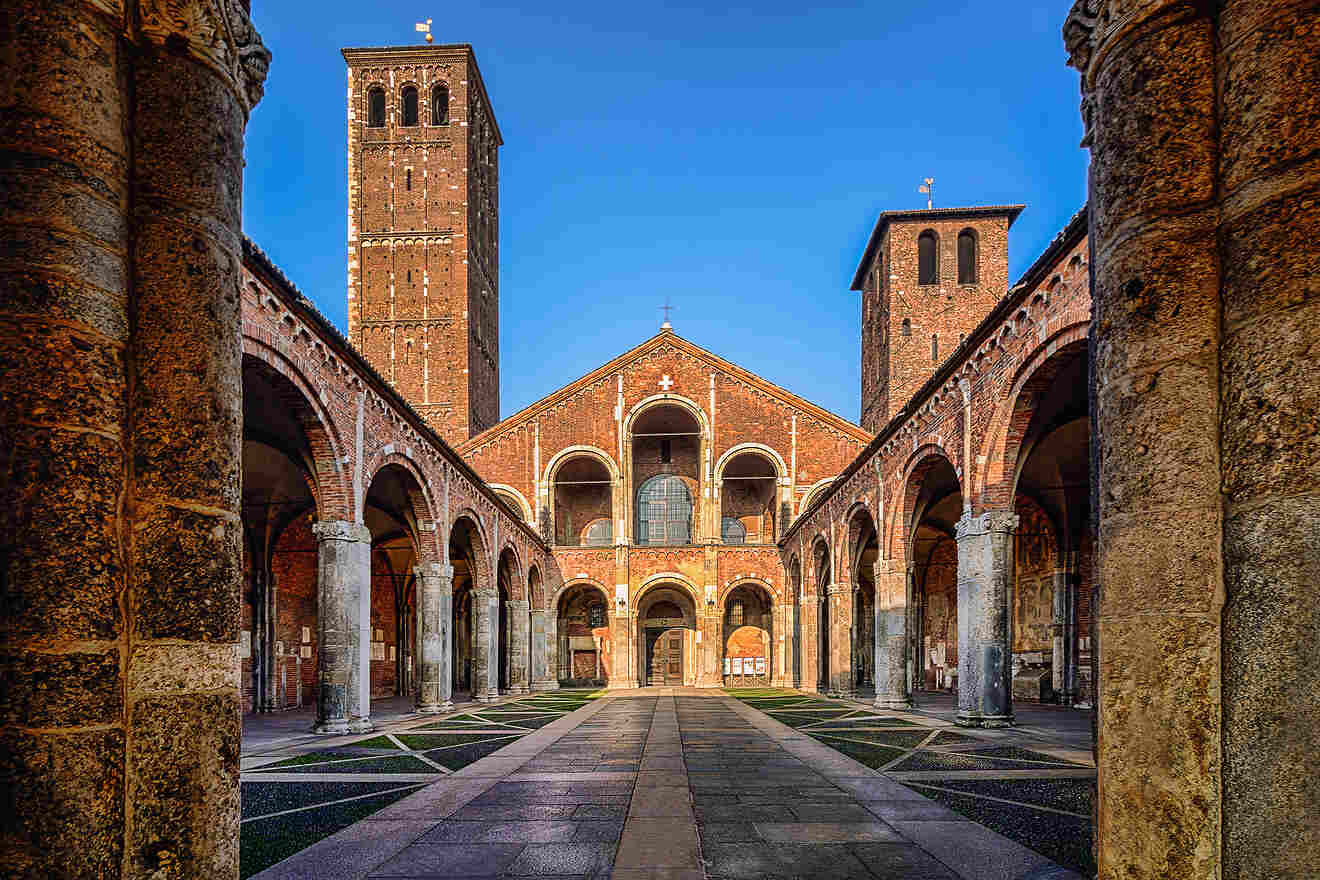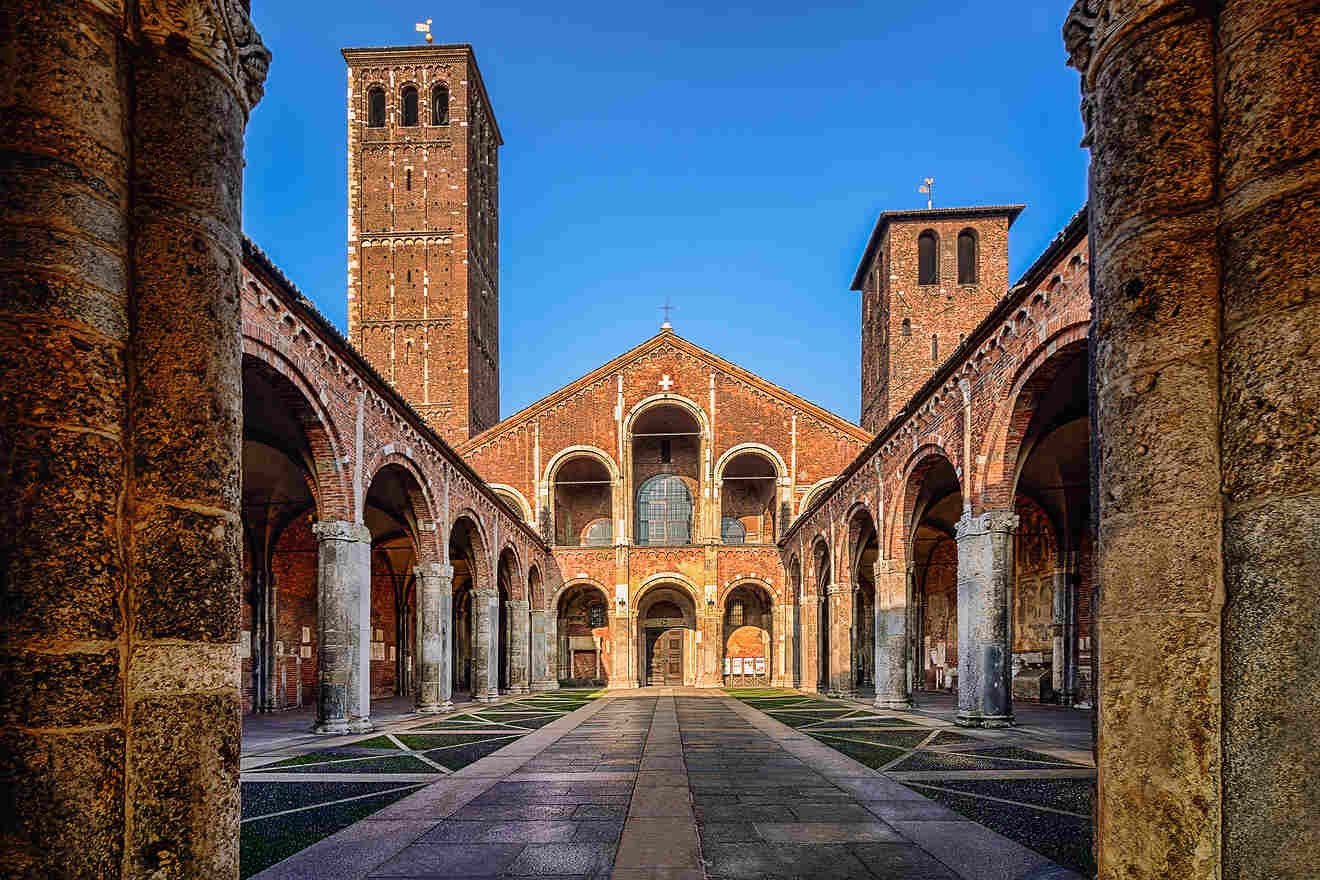 Located a walking distance from the Museum of Science and Technology and at only 20 minutes from the Duomo di Milano; you will find the ancient Basilica di Sant'Ambrogio, named after the patron saint of the city.
This is the oldest church in the city, built in 386 and completed in 1099, and is definitely worth gazing at both inside and out. Its Romanesque exteriors feature 2 brick towers of different heights that were once inhabited by two separate religious groups: the monks and the canons.
From the other side, inside, you will find the Stilicon sarcophagus and the crypt, hosting the remains of Saint Ambrose, Saint Gervasius, and Saint Protasus.
The entrance to the church is completely free, so you don't have any excuse to not check it out!
P.S.: if you're into religious buildings, another must see in the city is Milan's Sistine Chapel, also called the church of Saint Maurice al Monastero Maggiore, hosting beautiful frescos of biblical scenes like the famous tale of Noah's Ark.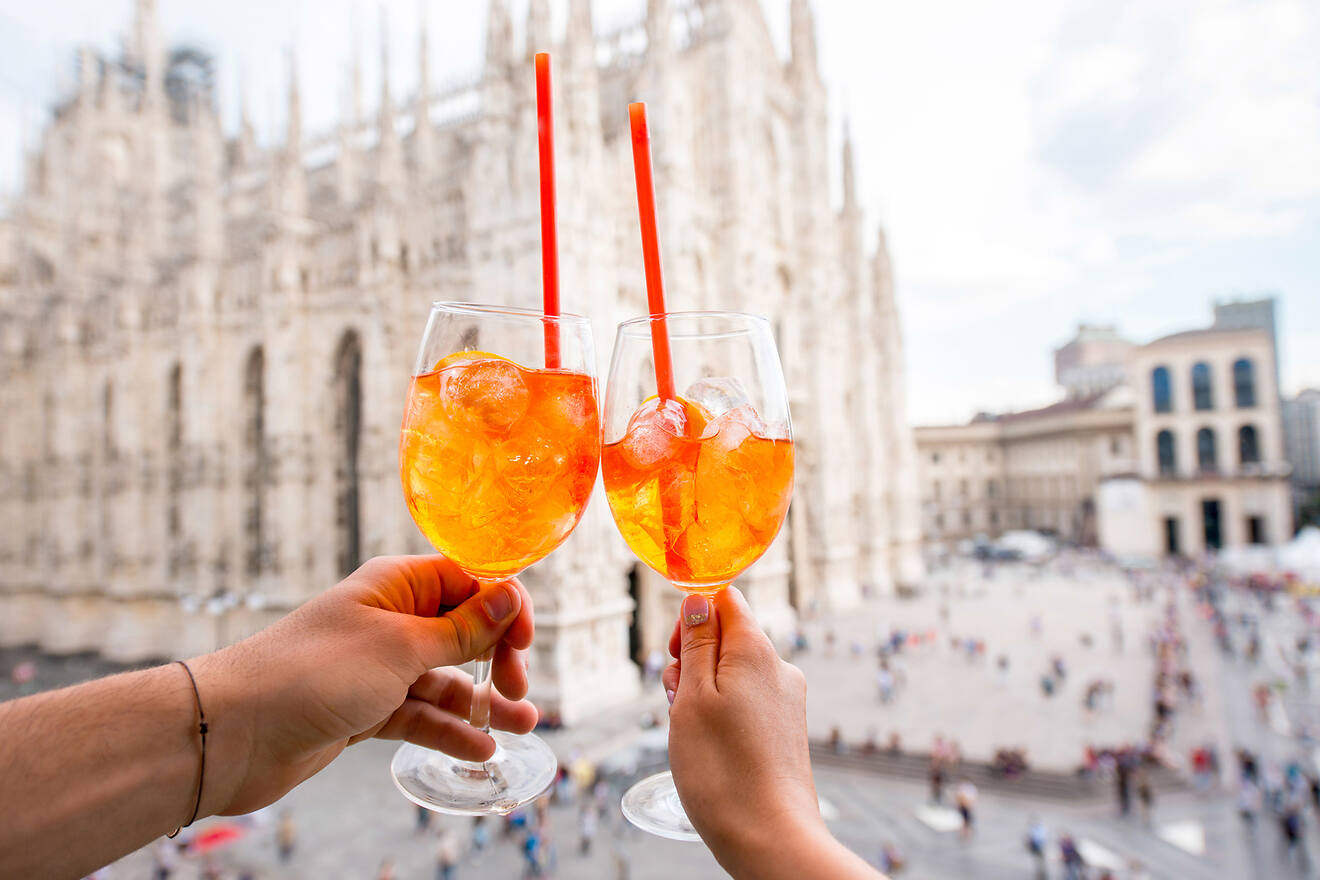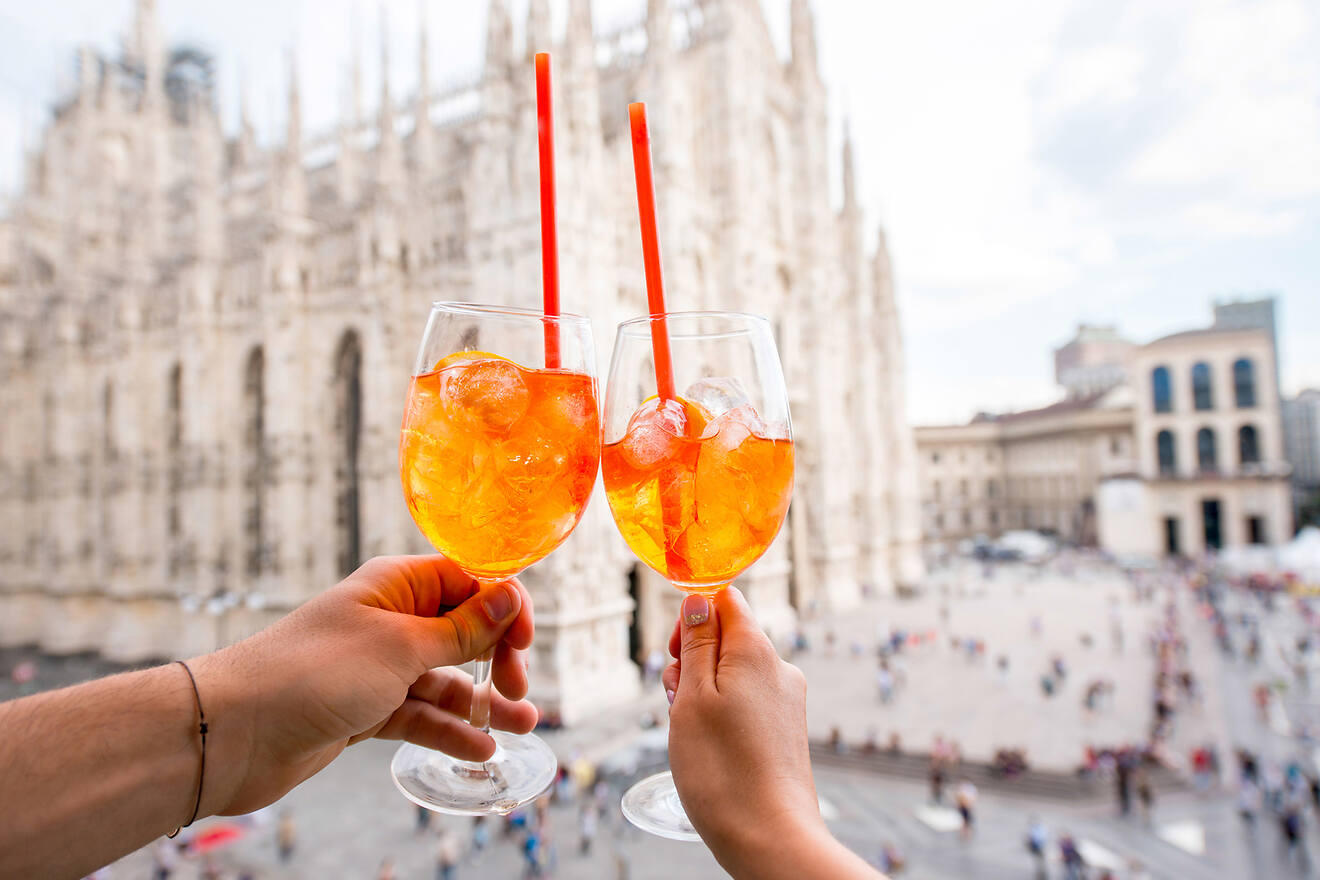 Located west of the city center, the Navigli district is one of the most lively areas in Milan, and definitely one of my favorite places in the whole city.
This is what remains of Milan's canal system, originally made of five canals and built to connect the city to Italy's lake system and for trade purposes. Today, you will find countless bars and restaurants where students, locals, and tourists meet to have the typical aperitivo!
The aperitivo (happy hour) is a typical tradition in any part of Italy, but this area of Milan is particularly famous for the "apericena", which is a combination of an aperitif and a dinner.
Basically, you pay for your drink (usually around €12) and you get unlimited access to huge food buffets of delicious finger food, pastas, salads, desserts, and I assure you you won't have space left for dinner after it!
If you want to learn more about the aperitivo culture, I suggest you join this 3h aperitivo and street food walking tour through Navigli and Porta Ticinese, during which your guide will bring you to sample local wines, cheeses, and delicious cocktails in the best bars and restaurants!
PRICE: €90
Join an Aperitivo and Street Food Walking Tour
11. Hang out at Colonne di San Lorenzo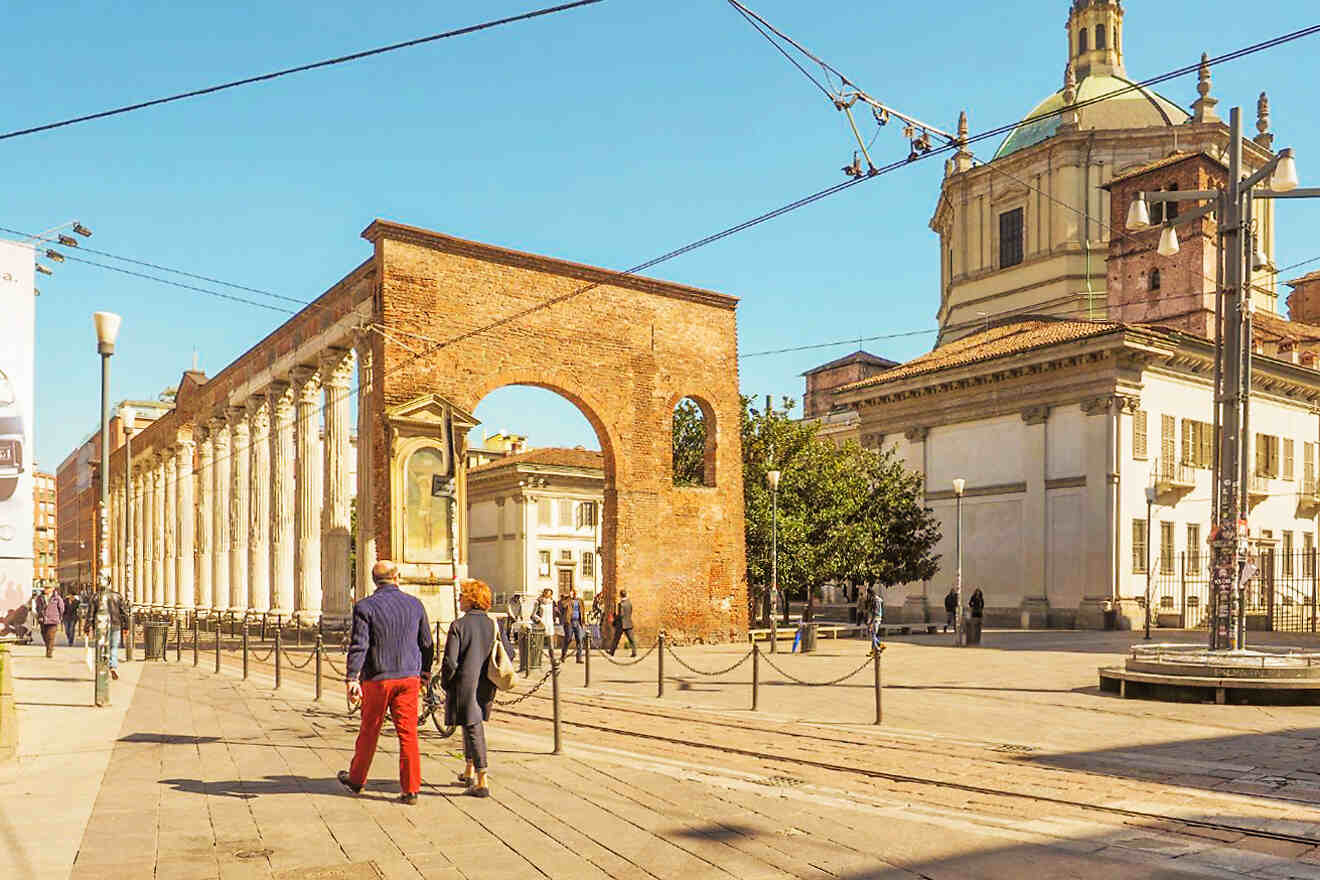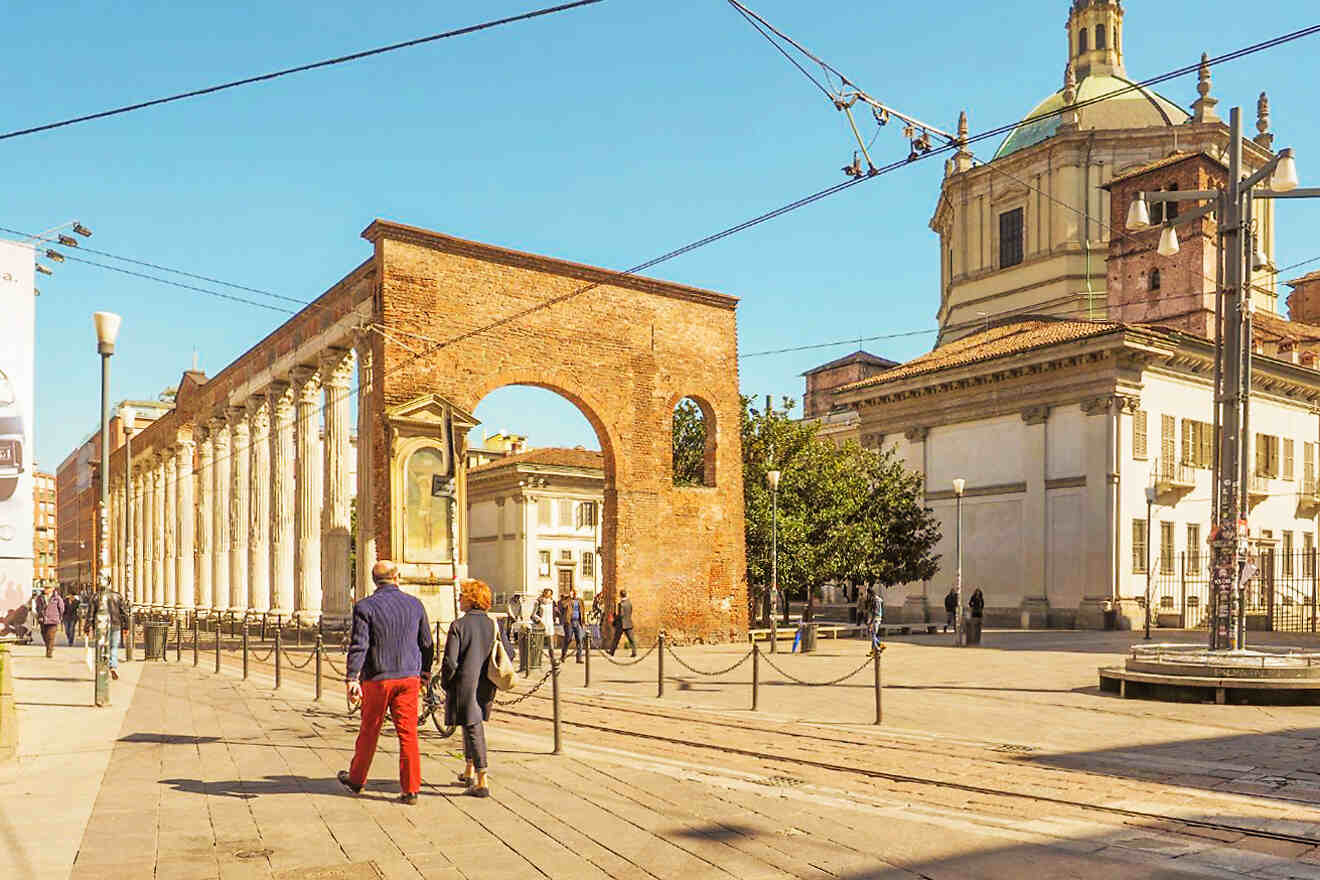 Located in Milan's city center, you will find the stunning and historic Colonne di San Lorenzo, a group of 16 ancient Roman columns from the 4th century.
This is another super popular meeting point among locals and tourists alike to get the night started: from the sunset hours to late night, the Colonne di San Lorenzo gets super crowded and lively with young people chatting and drinking… which makes it also a good place to experience the local life.
At a few steps from the Colonne di San Lorenzo, you will find the catholic church Basilica of San Lorenzo, one of the most important religious buildings in Milan, framed by majestic colonnades and hosting beautiful ceiling artwork and mosaics, perfect if you are in the area and are passionate about religious buildings.
My tip? Go at the Colonne di San Lorenzo for aperitif time (more or less from 6 PM to 8 PM) to soak up the lively atmosphere and keep the night going at the surrounding bars, restaurants, and clubs, like the super popular Volt nightclub.
12. Walk around Parco Sempione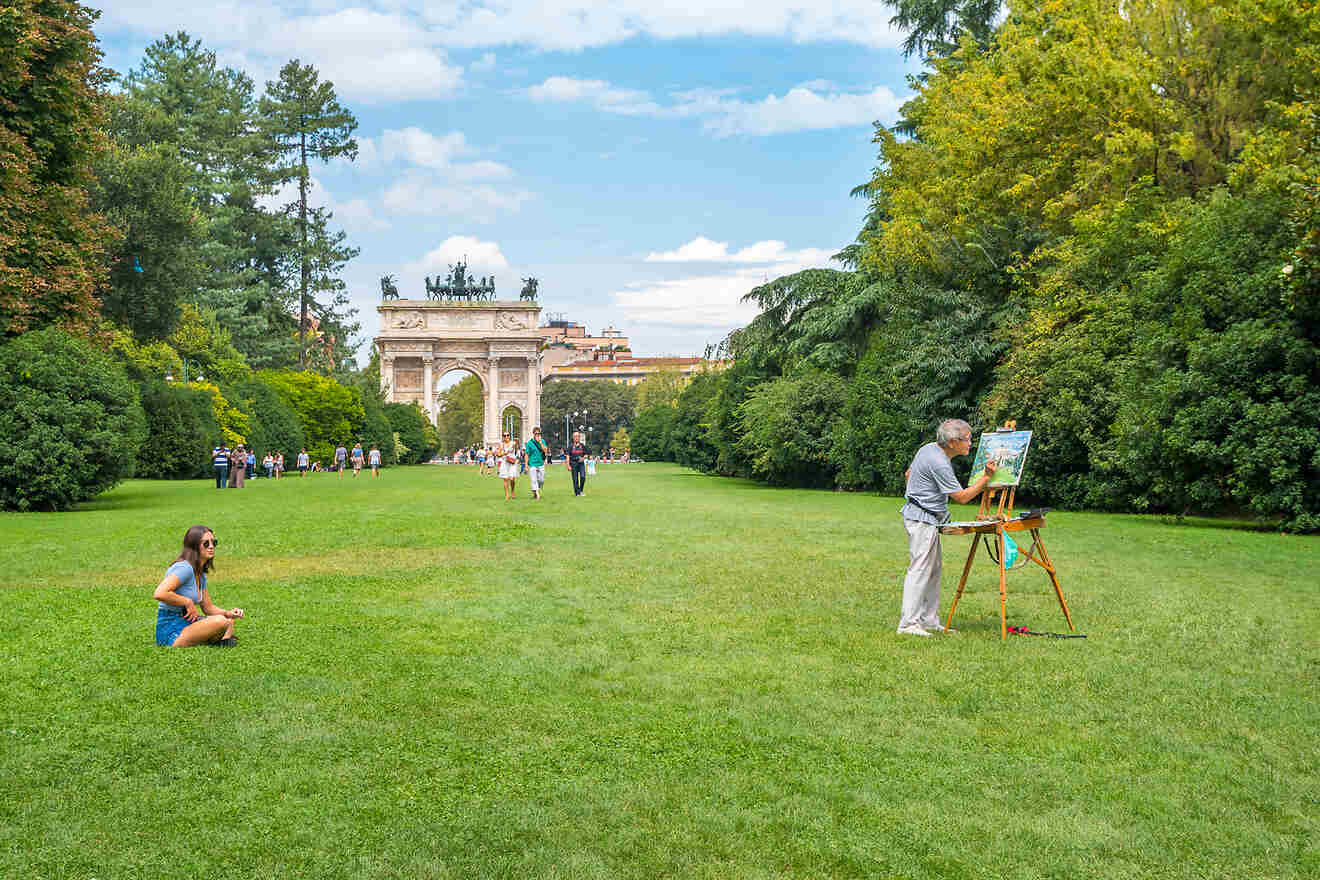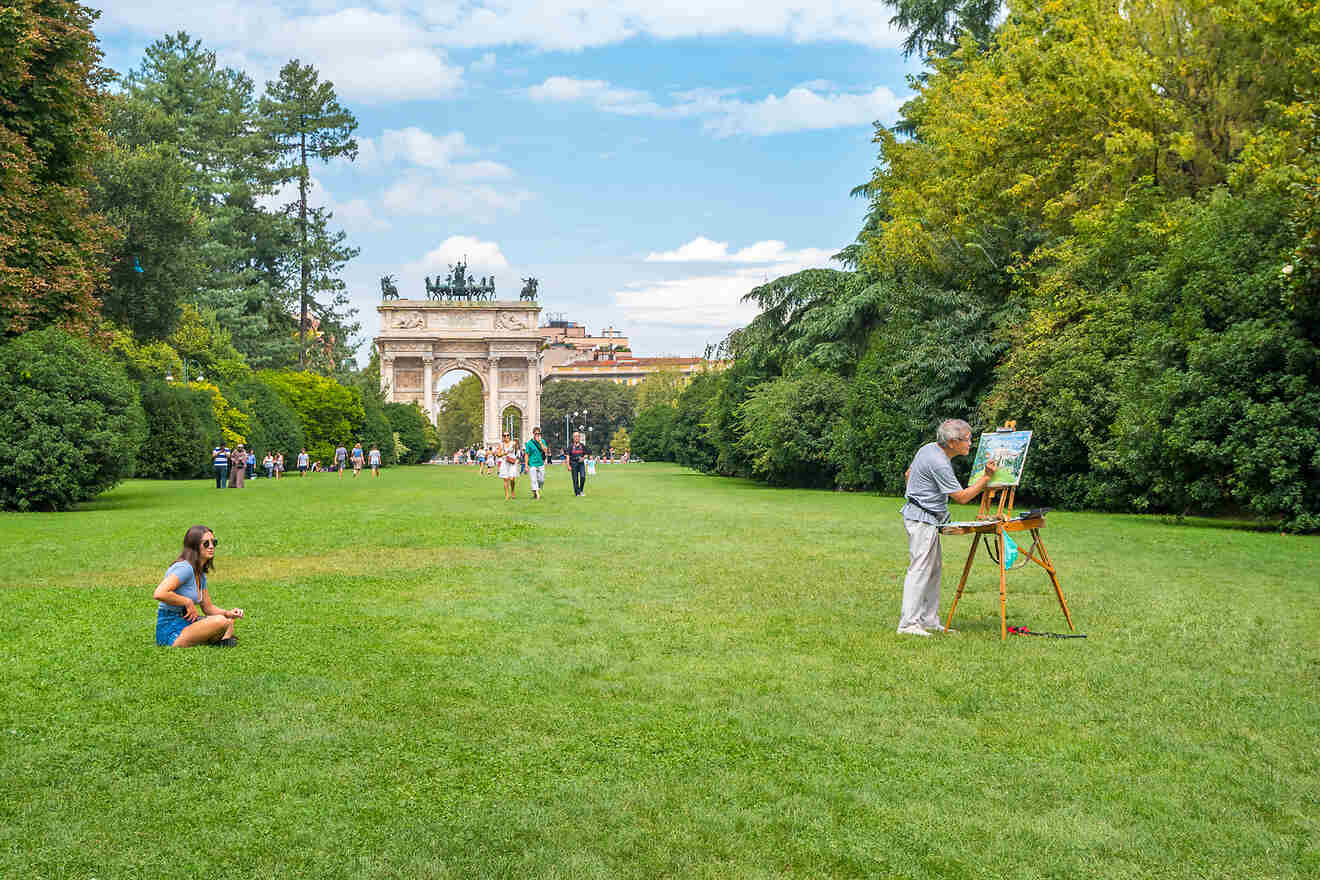 If you get overwhelmed by the hustle and bustle of the city (Milan is super busy and chaotic) the green Parco Sempione park, located just by the Castello Sforzesco, is the perfect place to take a break and recharge your energy!
This well-manicured park hosts walking paths, tranquil lakes, and charming bridges, so you can just walk around, do some exercise, or just enjoy a family picnic while gazing at the wonderful views of the castle complex.
The park, which is the biggest green area in Milan, is open every day from 6.30 AM to 9 PM and is free to visit, so you definitely cannot miss it during your holiday!
And right in the park's surroundings, there are many cool tourist attractions to visit, like the Triennale, to check out Italian architecture and artworks, the Arena Civica stadium, hosting many sports events, and the Arco della Pace triumphal arch, which symbolize peace!
13. Go to the opera at Teatro alla scala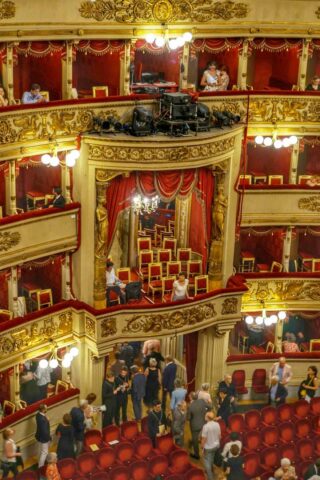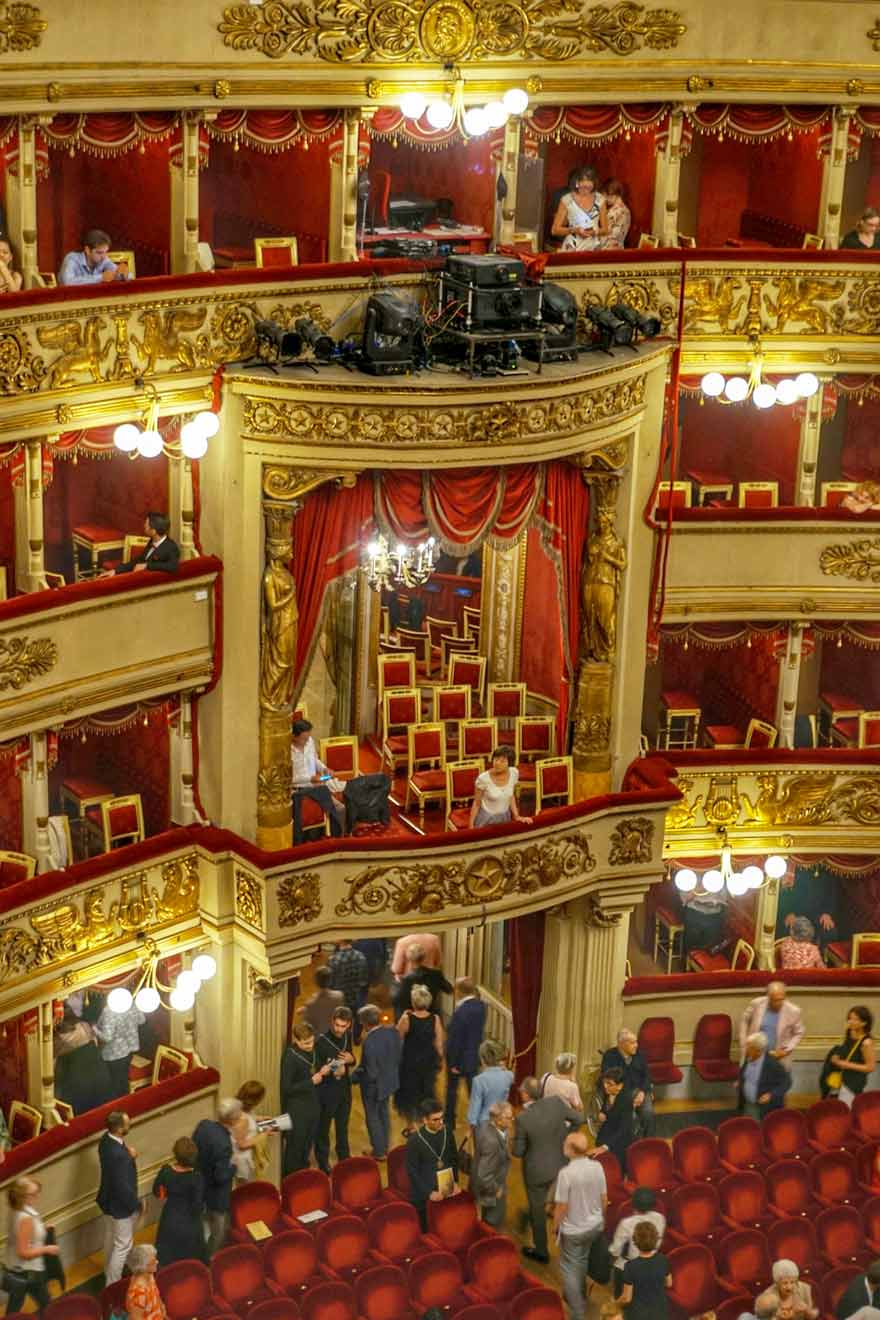 If you want to have a unique experience in your life, you should catch an Italian opera show at the famous La Scala Theatre, one of Italy's 3 most prestigious operas along with the San Carlo Theater in Naples and the Fenice in Venice!
Located on Piazza della Scala, close to both Piazza del Duomo and Galleria Vittorio Emanuele II, the Milan Opera house hosts many concerts, operas (like "Norma" by Vincenzo Bellini or "Otello" by Verdi) or ballet performances through the year: check out all the events on the official website!
And if you cannot catch a show, you should still explore the Opera building with its sumptuous interiors, and the Museum of La Scala, located to the left of the opera house, hosting a big collection of musical instruments, opera costumes and historical documents.
The best way to do that is definitely joining this 1 hour guided tour combining both the opera house and the Museum della Scala: your guide will bring you through the 2 buildings and tell you everything about the greatest performers and their works, like Rossini, Puccini, and Verdi, for €30.
PRICE: €30
Join a Tour of La Scala Theater + Museum
14. Explore the Monumental Cemetery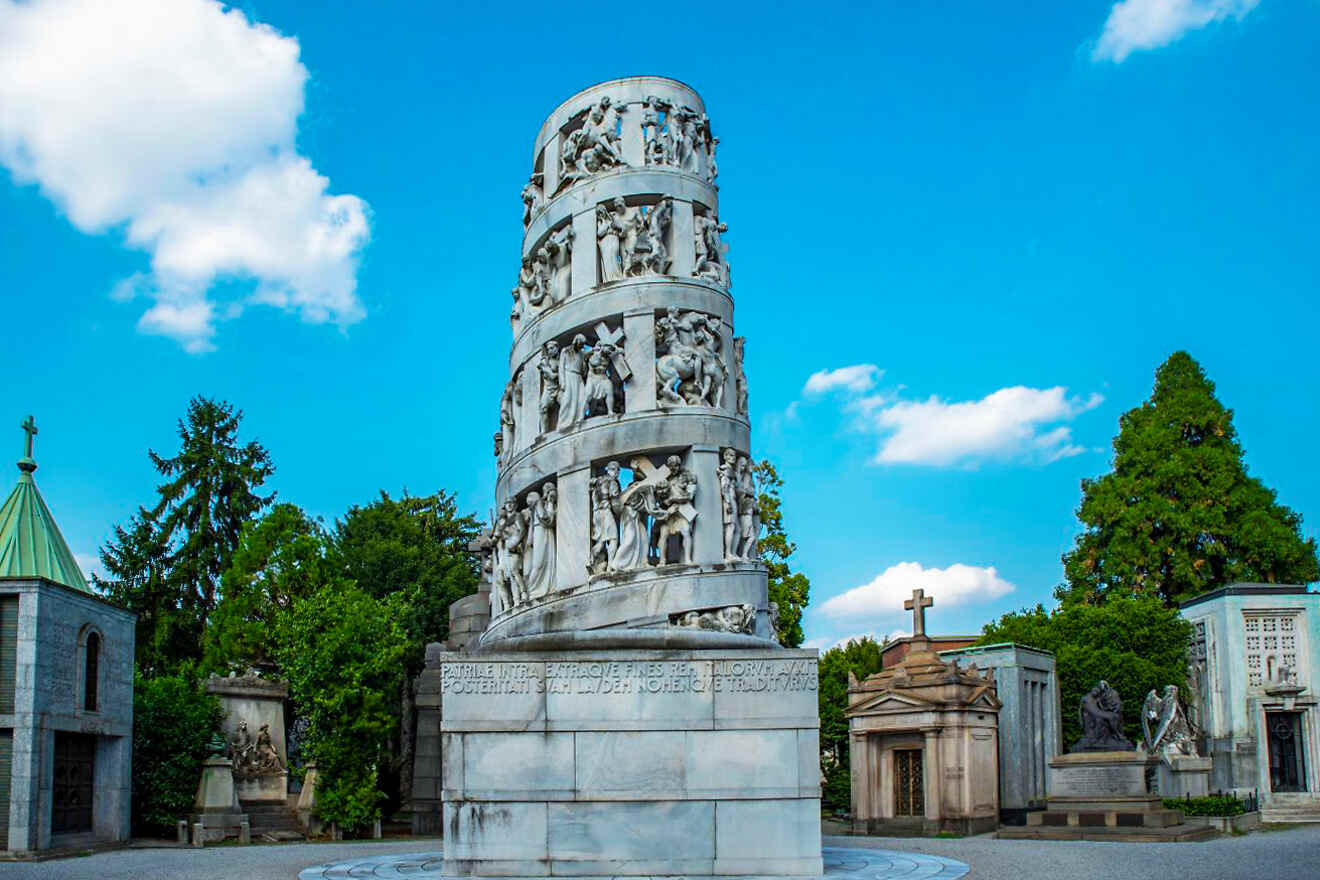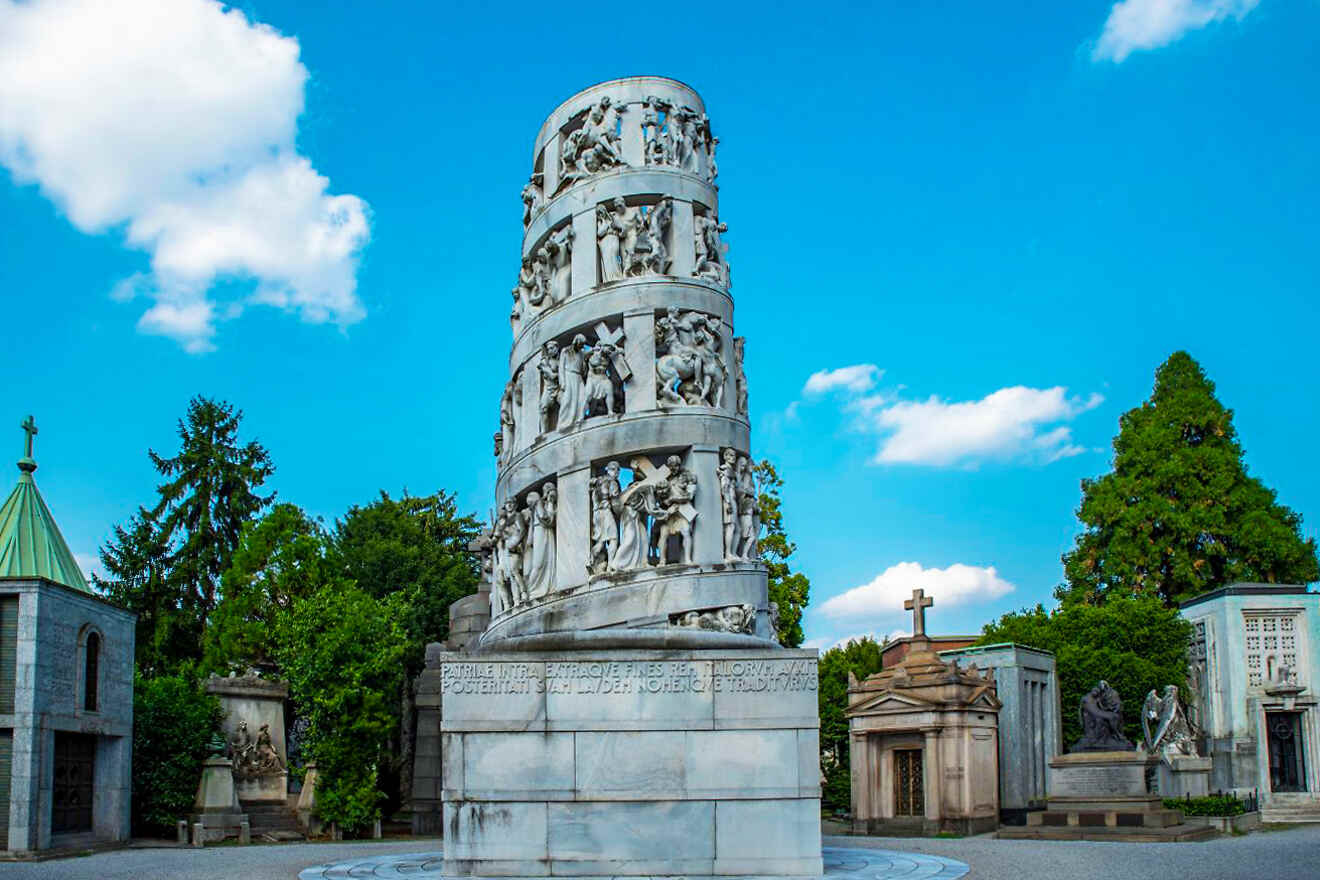 An unusual but very interesting thing to do in Milan is visit the Cimitero Monumentale di Milano ("Monumental Cemetery"), which is basically an open-air museum hosting artistic tombs of some of the most important families in Milan, among which the Campari family.
Built in 1866 and located in the heart of Milan, this charming and peaceful cemetery features Italian sculptures and statues, elaborate obelisks, and massive tombs with original shapes, like a pyramid, a white tower, and a marble bed-shaped tomb.
The entrance to the cemetery is free of charge and is possible every day from 8 AM to 6 PM except for Monday: make sure you take the map of the cemetery at the entrance or you might lose yourself… This place is huge!
Another option is visiting the museum with this 1.5h guided tour, during which you will go through the most significant buildings and discover everything about the history behind the cemetery
PRICE: Free entrance, Tour €30
Join a Guided Tour of the Cemetery
15. Go on a day trip to Lake Como & Bellagio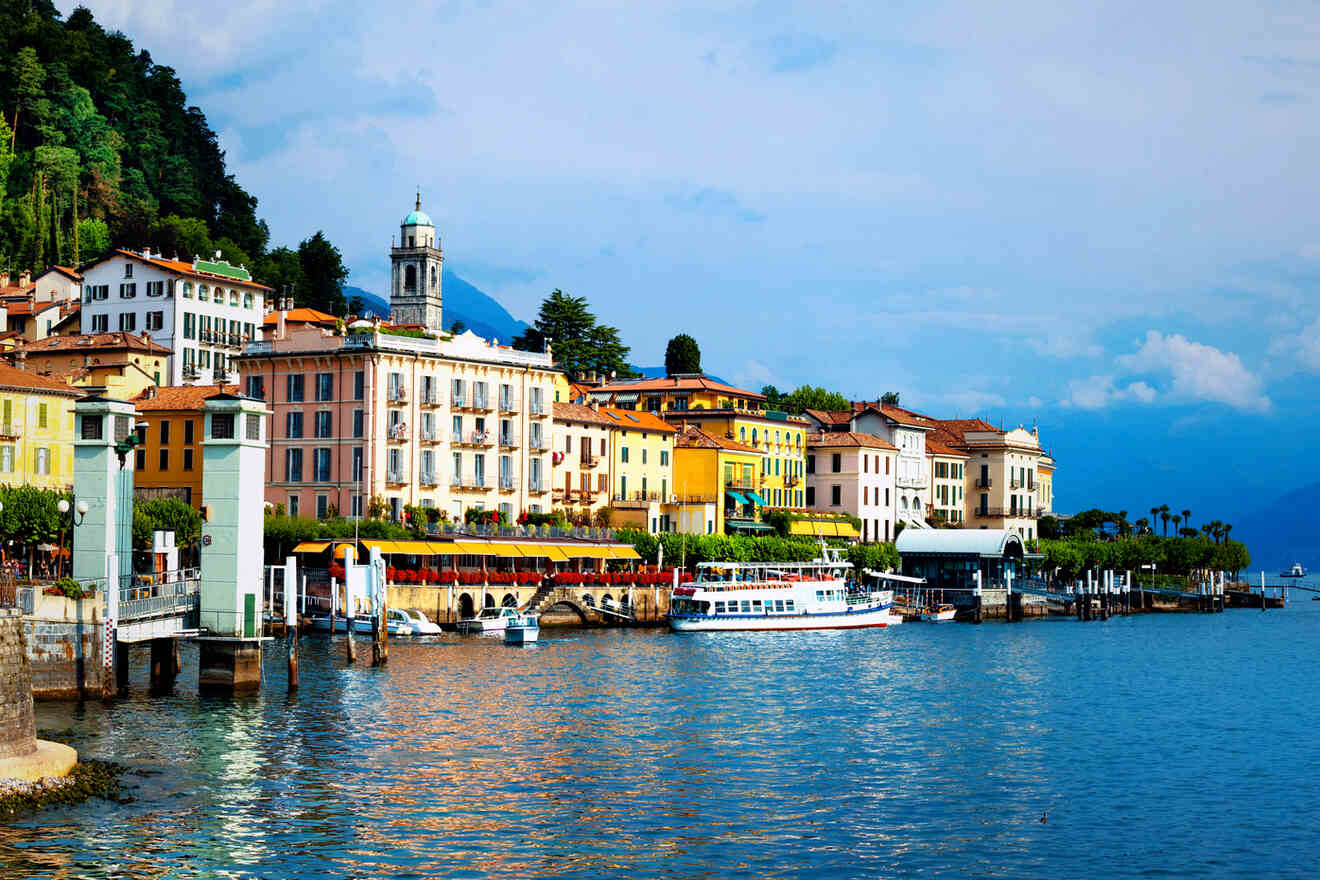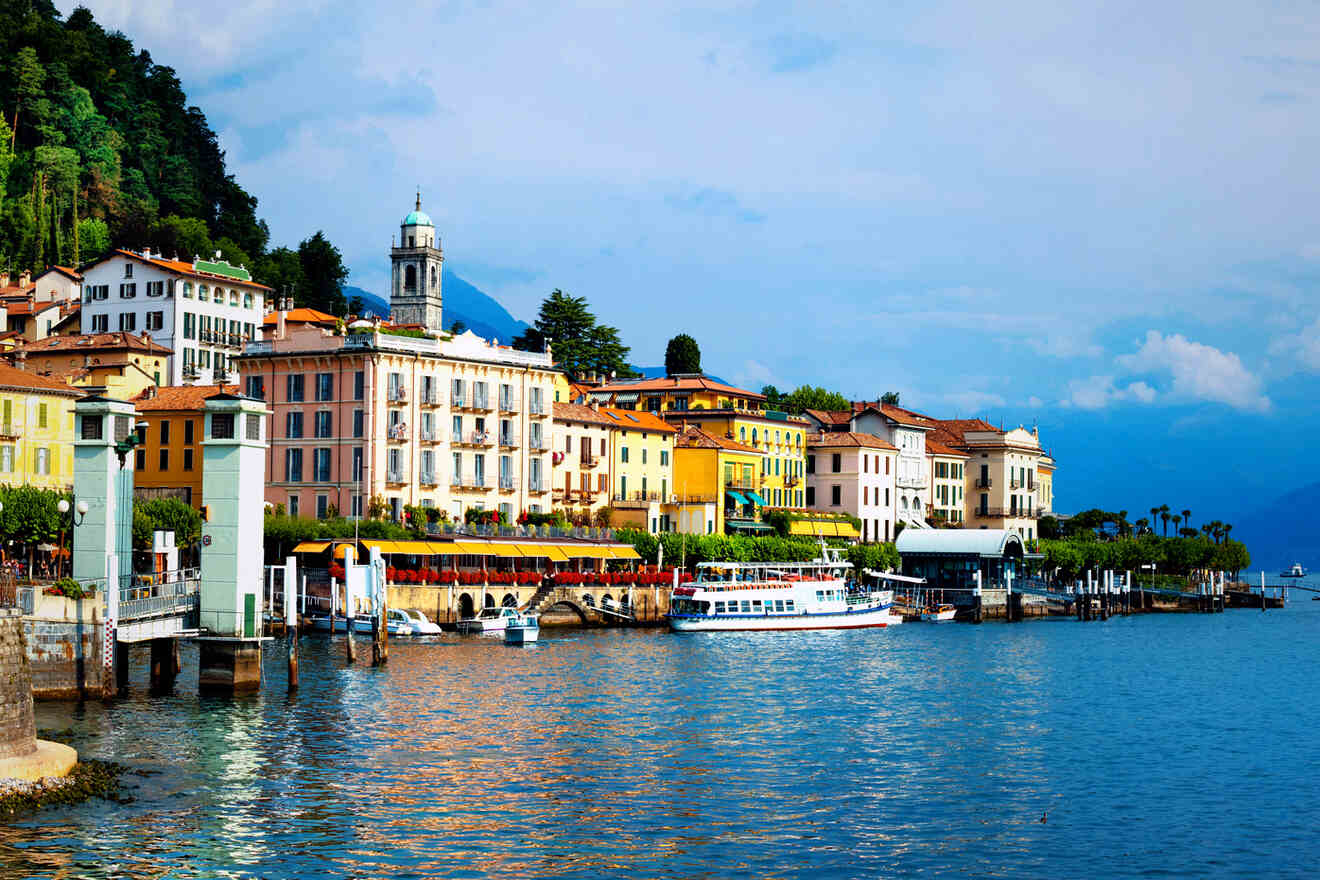 If you have some extra time in Milan or you want to escape the busy city for one day, the best thing you can do is definitely go visit Lake Como, one of the most beautiful spots in the whole of Italy with plenty of activities!
On this full-day trip from Milan, a local guide will take you on a walking tour of the lake town of Como, a charming cruise on the Lake to see snow-peaked mountains and luxury lakeside villas, and finally to the village of Bellagio for some free time to eat and explore.
The tour includes round trip transportation, the boat ride on Lake Como, and even a funicular ride to Brunate to gaze at stunning lake views (just from November to March), so you don't have to think about anything… all this for only €80!
PRICE: €80
Book Your Day Trip
Where to stay in Milan
If you want to be within walking distance from all the top attractions and things to do in Milan that we have just seen, the Duomo di Milano area, in the City center, is the best place for tourists!
And if you want to check out all the other areas in the city, read our post about the best places to stay in Milan!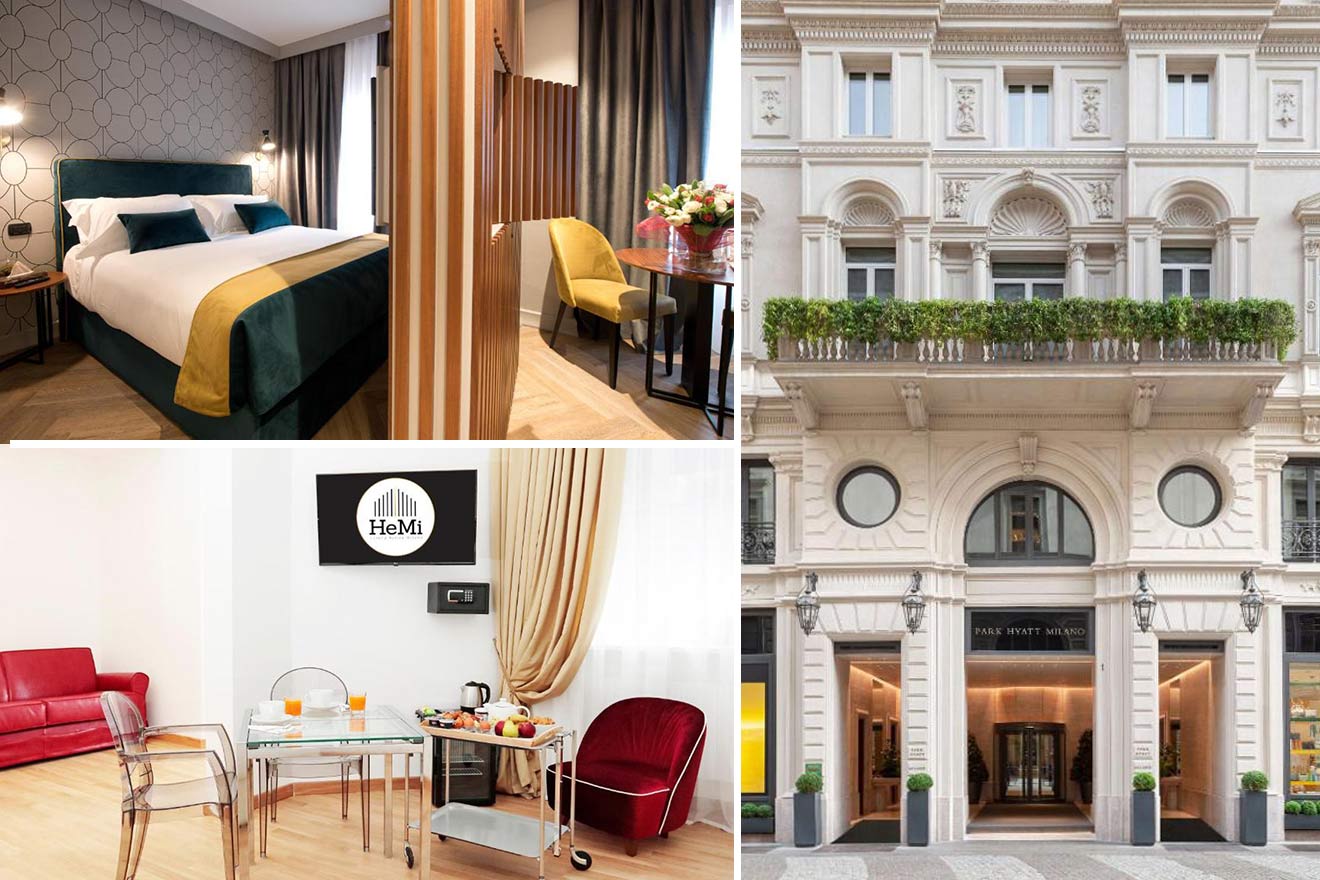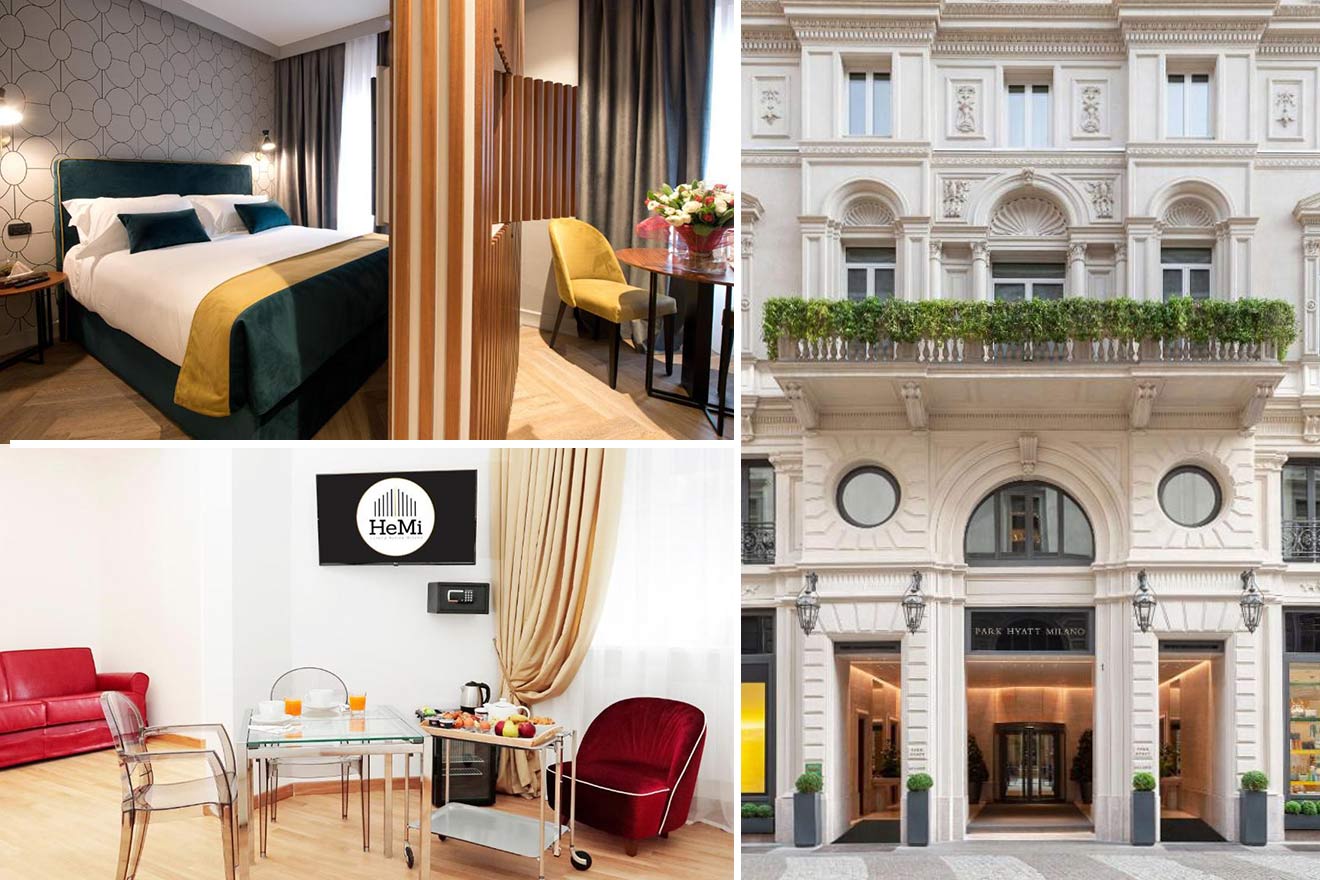 Luxury (€300 and up)
Park Hyatt Milano – If you want to splurge during your holiday in Milan, this 5-star hotel is for you, offering a 2 Michelin-starred restaurant and a very central location nearby the Milan Cathedral and the Duomo metro station (so it's easily accessible from Milan Central Station!)
Mid Range (€200 – €300)
Duomo Hotel and Apartments – If you want to save money during your Italian holiday, check out this hotel offering great prices, a convenient location just few steps from Milan Cathedral, and modern rooms with free wifi, a dining area, and a fully-equipped kitchen
Budget (up to €200)
HeMi Suites – Located south of the Duomo, this property offers great value for the price, featuring spacious and stylish rooms, a shared terrace, a tranquil garden, as well as a delicious breakfast in the morning.
Check the rates here
FAQs about things to do in Milan, Italy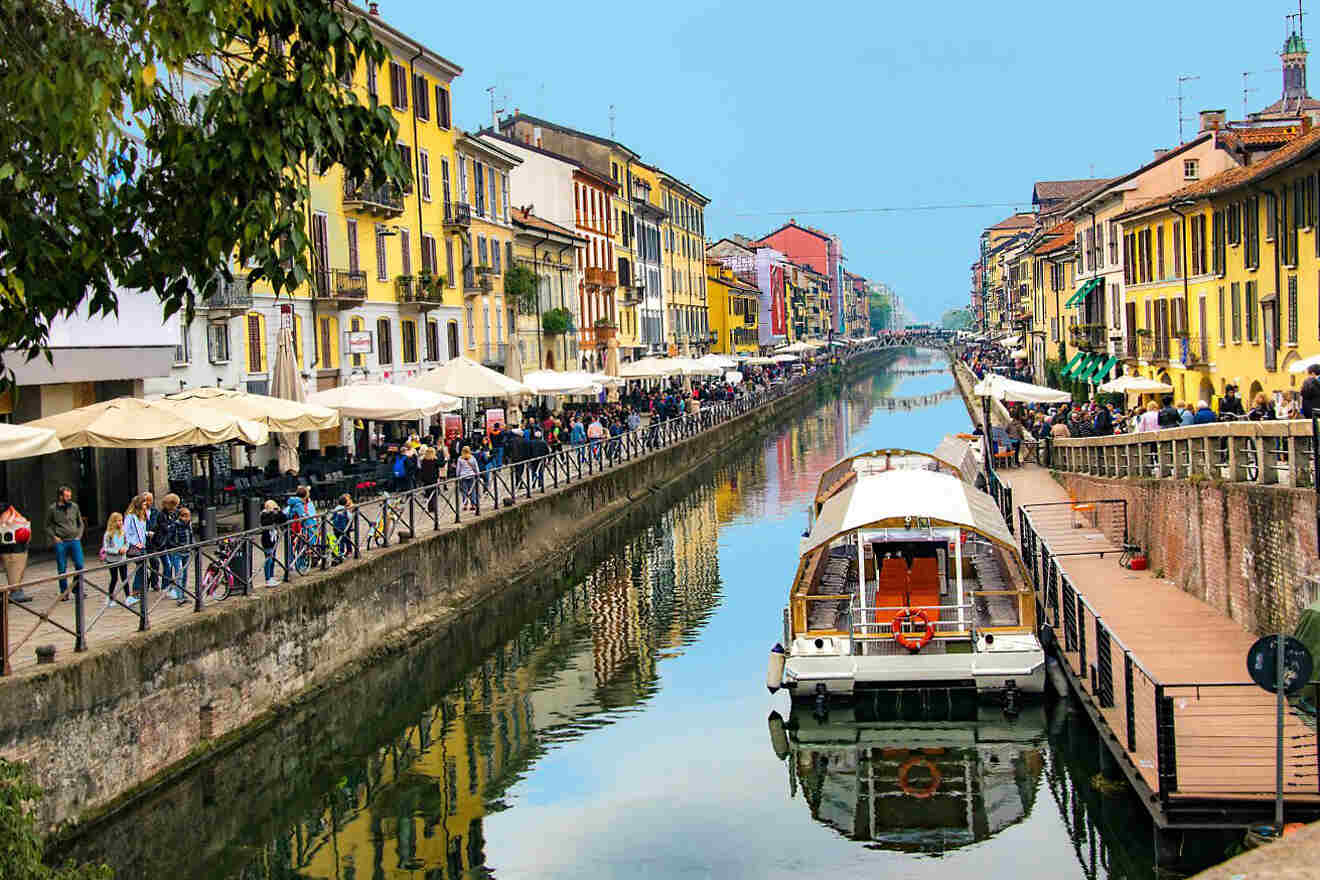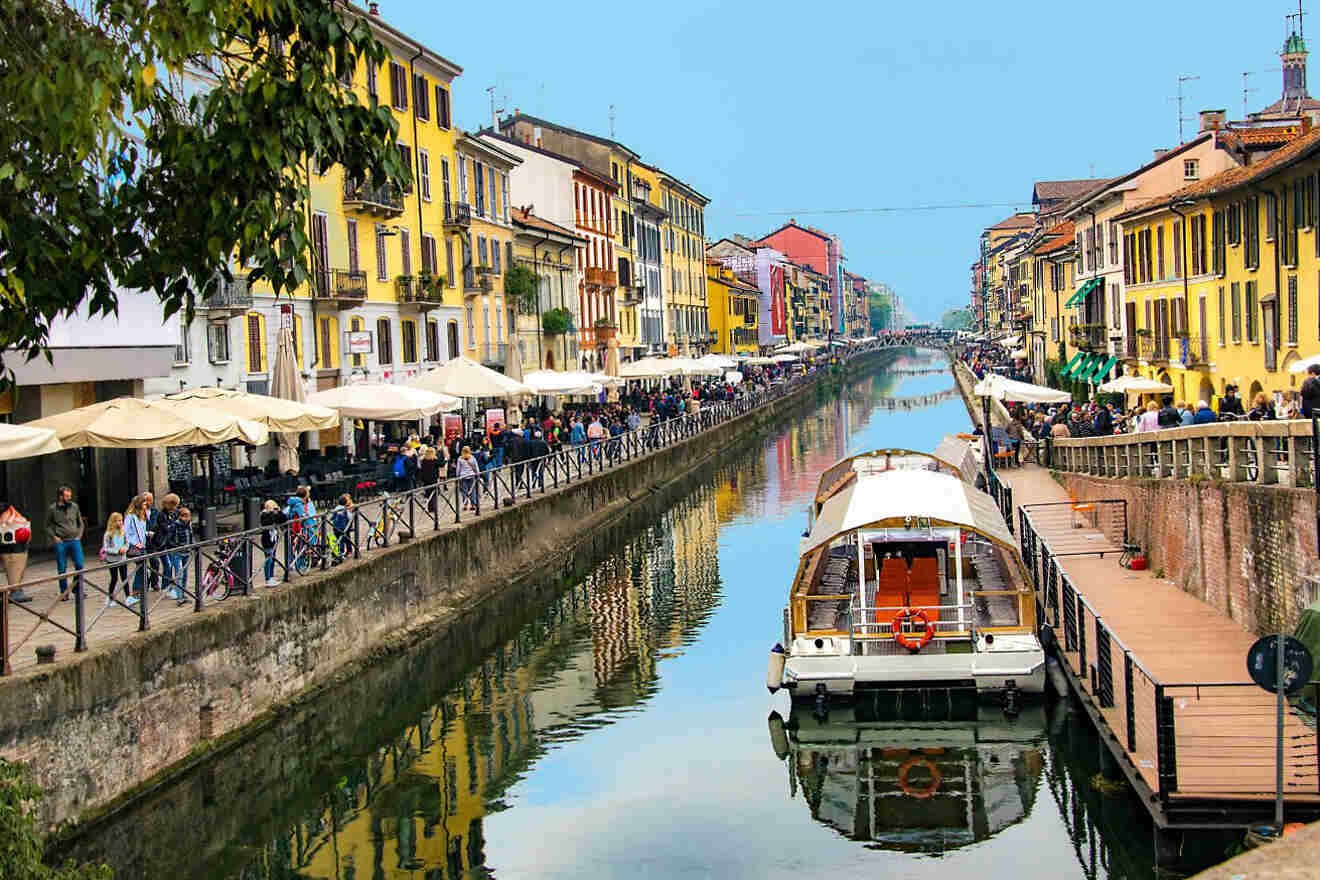 🤩 What are the best things to do in Milan, Italy?
The best things to do in Milan, Italy, are exploring Piazza del Duomo and the Milan cathedral Duomo, visiting the Santa Maria Delle Grazie church with the last supper (one of the most famous paintings in the world) or catching an opera show at La Scala Opera House.
🛍️ What is Milan known for?
Milan is known for its iconic Piazza del Duomo hosting the Duomo Cathedral, the Grand Galleria Vittorio Emanuele II with its high-end shopping, the beautiful Arco Della Pace, and the San Siro Stadium, home to the AC Milan football club.
🚃 What's the best way to get around Milan?
Milan has an excellent public transport system, connecting both its areas with buses, metro and tram. If you stay in Milan for 2 days, you can get the Milan Pass, which gives access to either a sightseeing Hop On Hop Off bus tour or to free unlimited public transport.
🗓️ Is 2 days in Milan enough?
Yes, 2 days is enough time to visit Milan's best attractions and sights, like the Duomo di Milano and the Last Supper, and explore cool areas like the Navigli district. But if you have more time during your holiday, you can stay up to 4 days!
Conclusion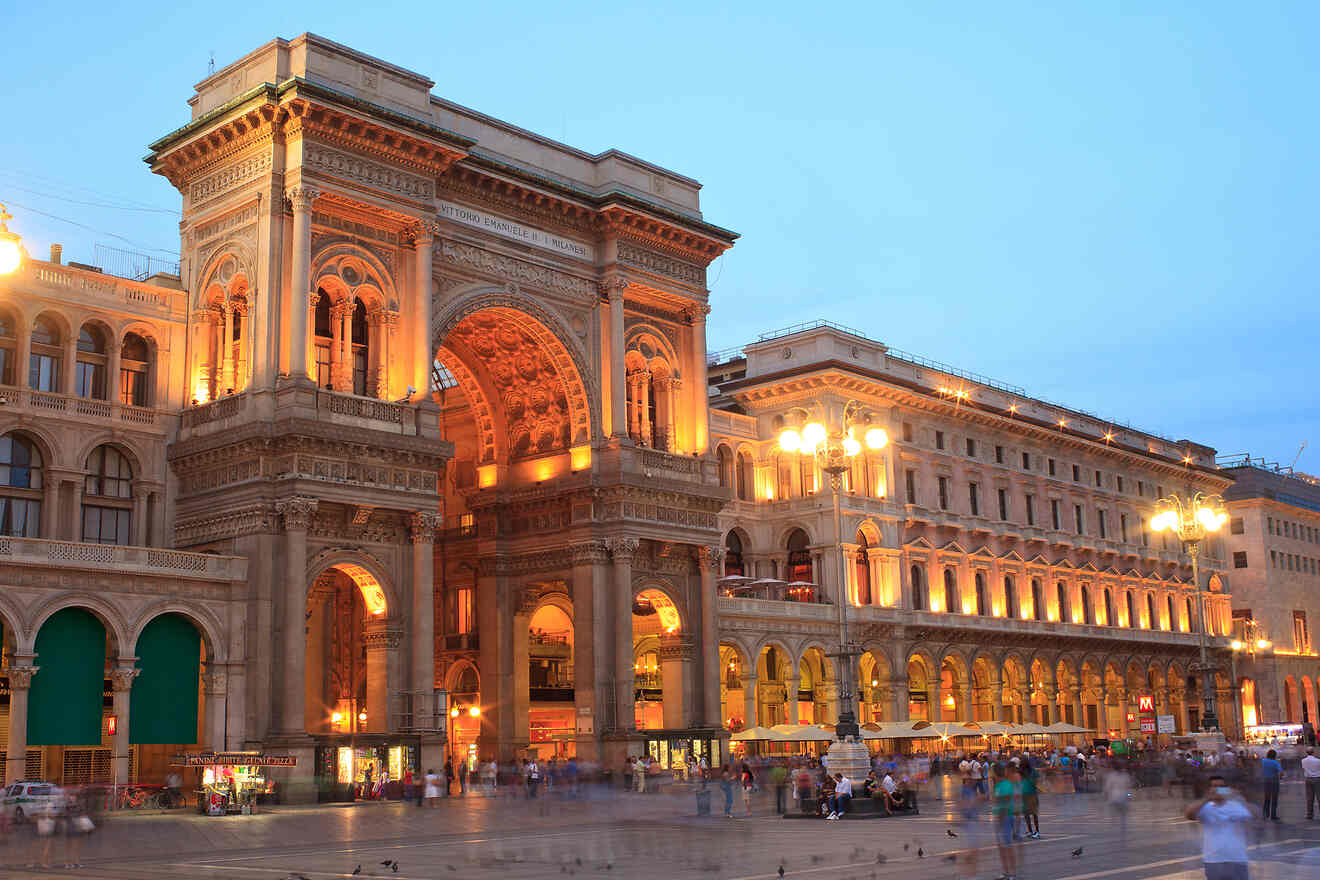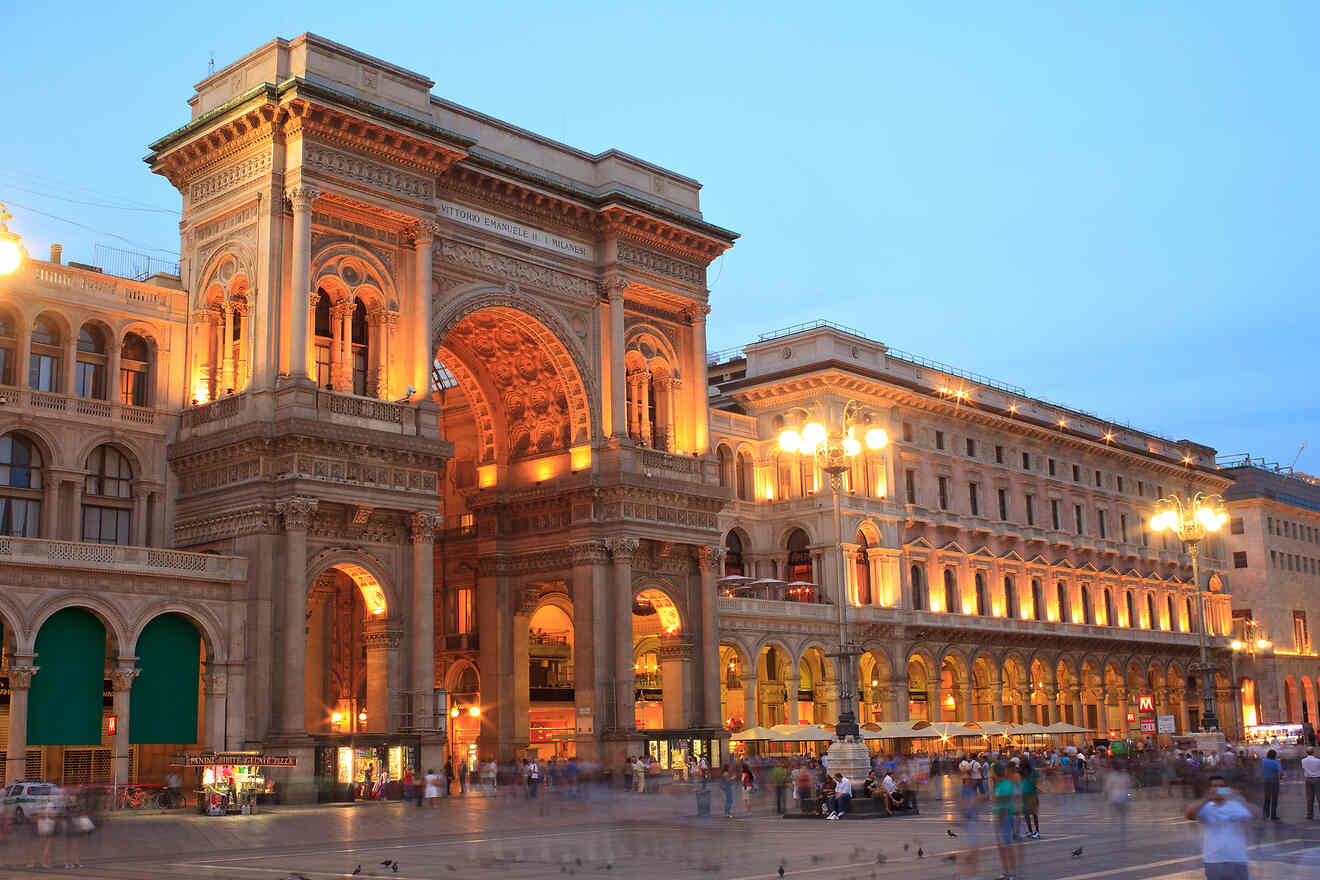 Here we are at the end of this useful travel guide about the best things to do in Milan: we saw all the main sights of the city, interesting tours to explore Milan, cool areas to take a traditional Italian aperitif, and much more!
I hope you found this post interesting and that it will be useful during your holiday… by the way, if you plan on having a long vacation in the country, check out this amazing 2-week itinerary in Italy, my home country!
And if you have any questions or suggestions about other things to do in Milan, please don't hesitate to share them in the comments below: I am looking forward to hearing what you think!
Have a great holiday!
Elena
---
Pin it for later!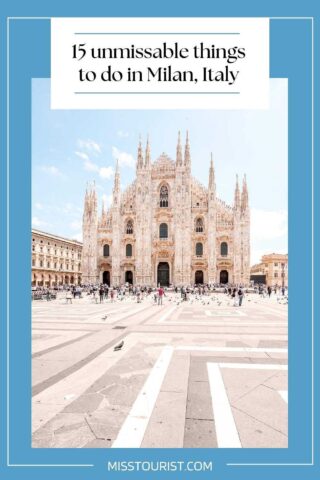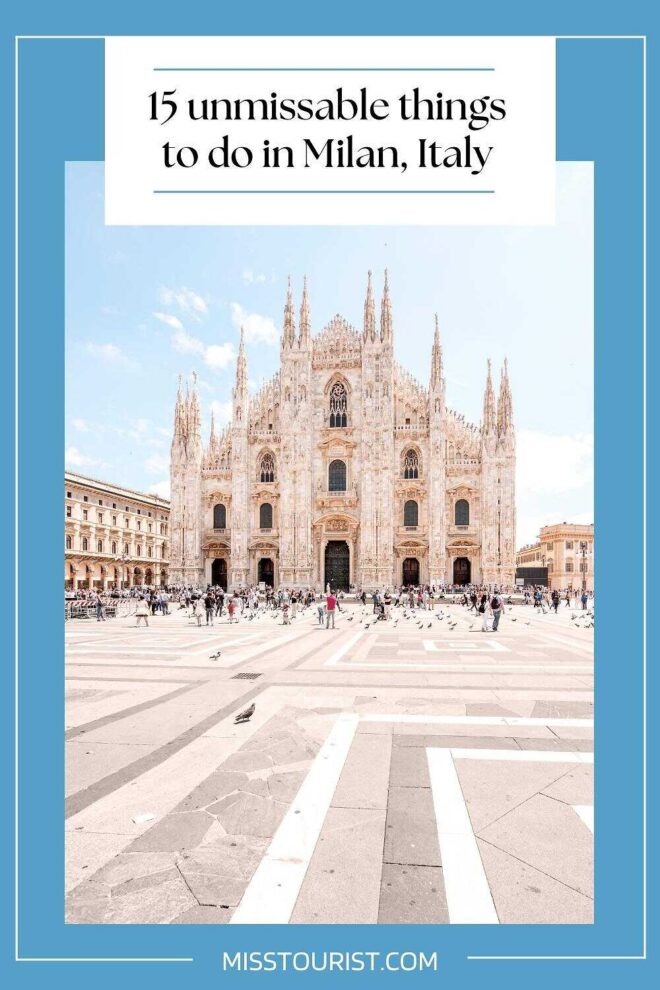 Pin it for later!