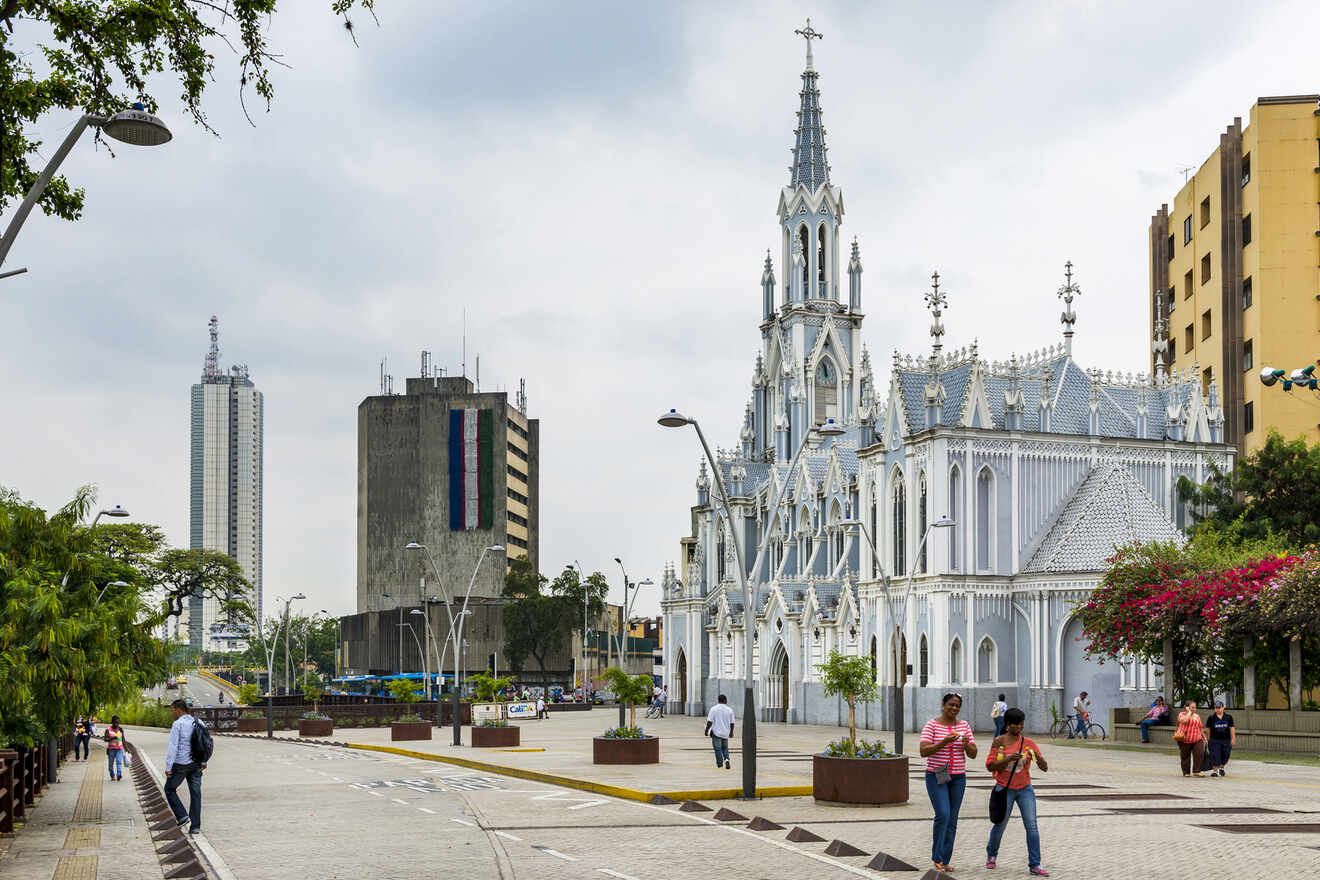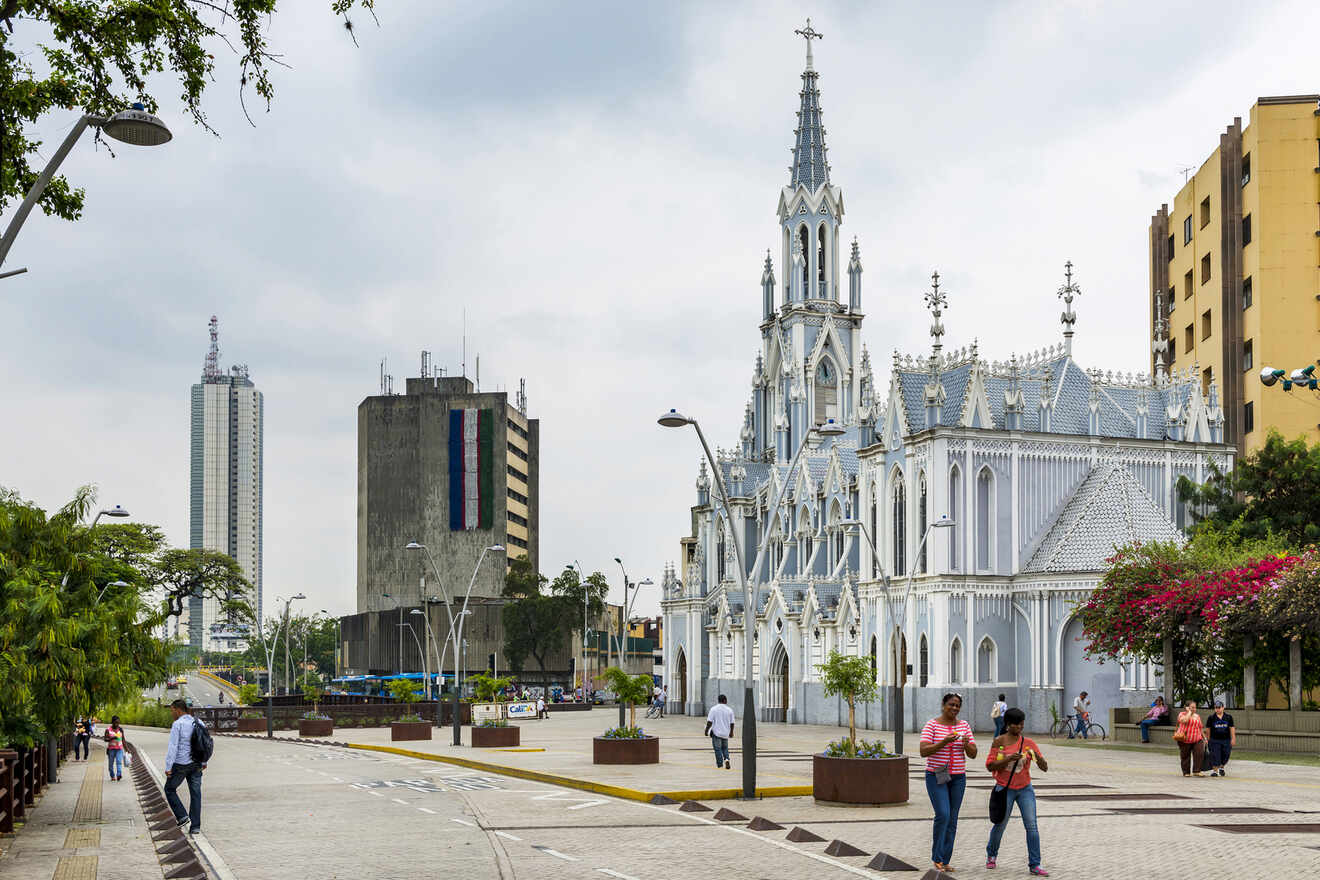 Known as the world capital of salsa, the exciting city of Santiago de Cali, located in the Valle del Cauca department, is a must-see during your holidays in Colombia.
Apart from salsa dancing, which is still a great reason to go there, there are countless things to do in Cali to keep you entertained: tourist attractions, outdoor activities, parties and clubs, delicious food, interesting museums, and much more!
Since I've recently been there, I decided to save you some precious time researching, and collect all the best Cali attractions for tourists, also including some practical info about where to stay in the city.
Are you ready to explore all the best Cali's attractions and activities with me?
Let's go!
If you are in a hurry
If you don't have the time to read the whole article, check out this quick list of the best things to do in Cali, Colombia, plus some accommodation suggestions:
Here are the main things to book in advance in Cali:
And here are the best hotels in Cali: Alko Hotel (luxury), Rossa Palma (mid-range), Moonshine Boutique Hostal (budget)
1. Join a city tour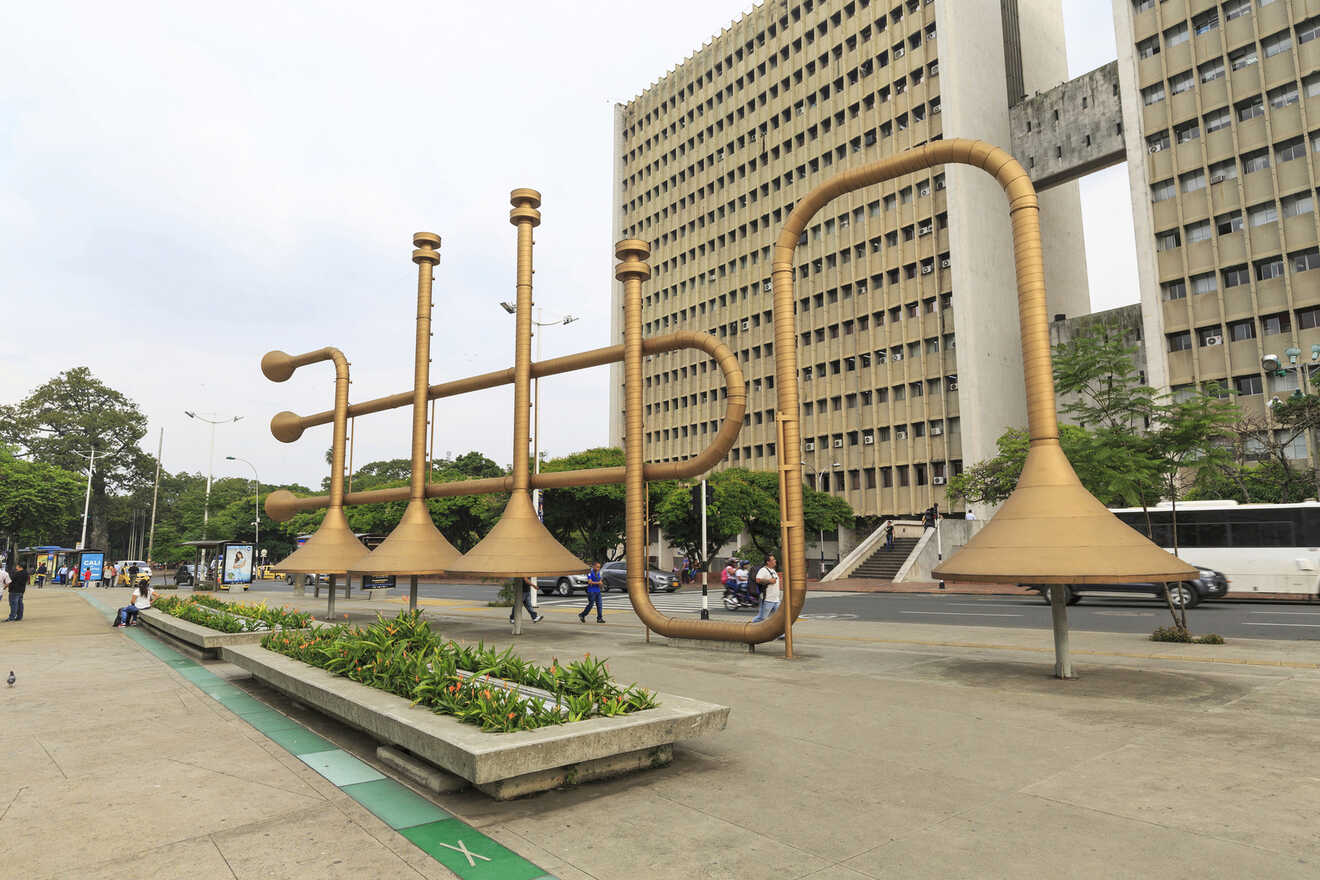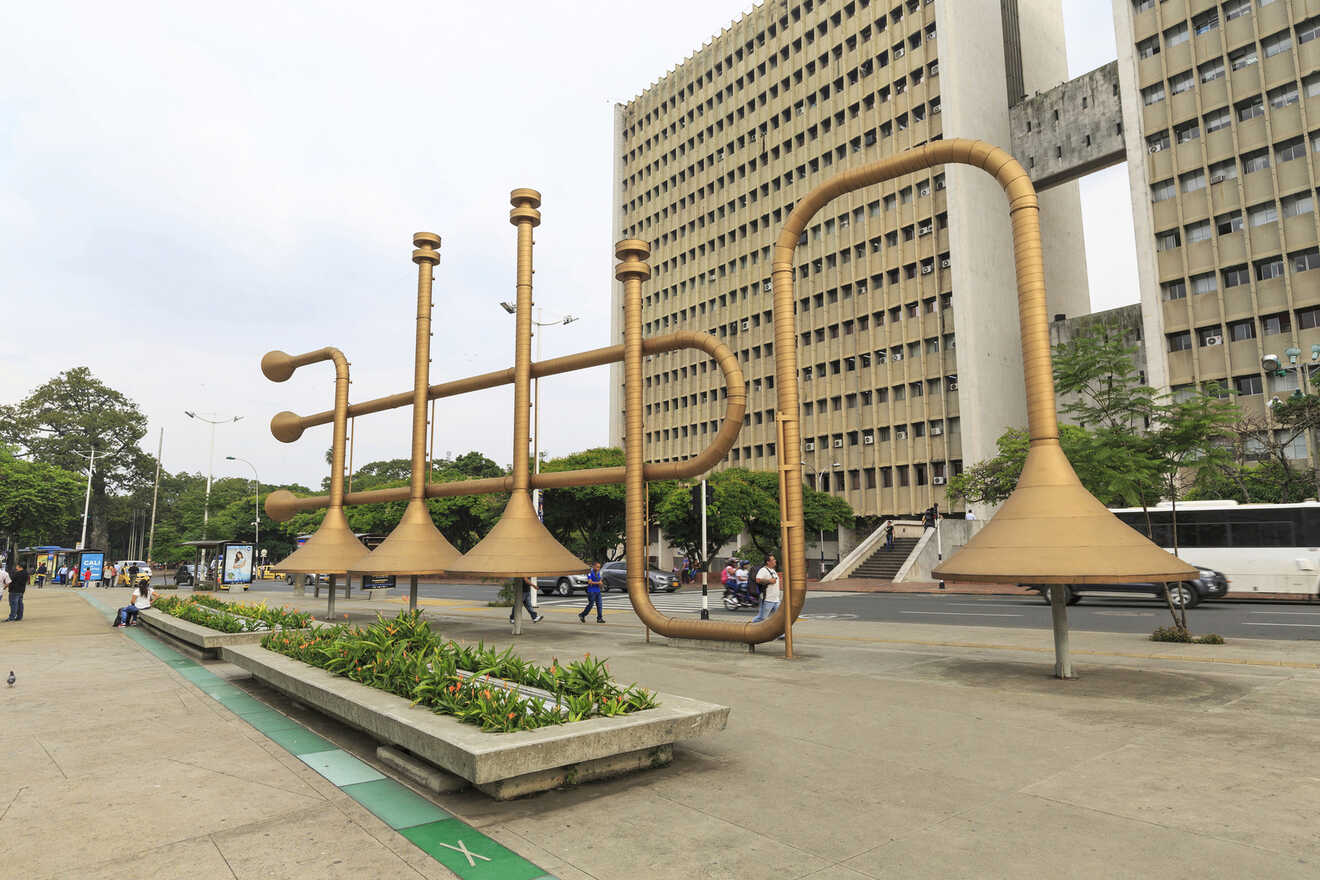 In my opinion, the best thing to do when you first arrive at a new place is to go on a city tour so you get to know different areas and historical facts, and to get a general feeling of it… and Cali is no exception!
If you agree with me, check out this 3-hour small group tour with a local guide during which you'll get an orienting introduction to Cali while being driven through significant sites of the city, such as Cristo Rey (learn more about it in section 8), the Mirador Sebastian Belalcazar, Gato de Tejada and many more for only $39.
Alternatively (or in addition to the city tour), you can join this free walking tour through Cali's historic city center, theaters and churches. The tour is super interesting and, as a cherry on top of the cake, it's free!
In fact, during the tour, you'll learn everything about Cali's history, try some local gastronomy, and receive useful recommendations about the City.
PRICE: $39
Book Your Cali City Tour
2. Dance salsa!
Salsa dancers must already know that Cali is the salsa capital, and I bet they are looking forward to hitting the dance floor of the many clubs and bars… I get you, I went to Cali specifically for the Feria de Cali, and it was just incredible!
For those who don't know, the Feria de Cali is the most important event in the city, happening every year from the 25th to the 30th of December, and completely dedicated to the celebration of Salsa!
But if you're in Cali any other time of the year, you will have countless opportunities to dive deep into salsa dancing. Let's check them out one by one:
2.1 Take a salsa class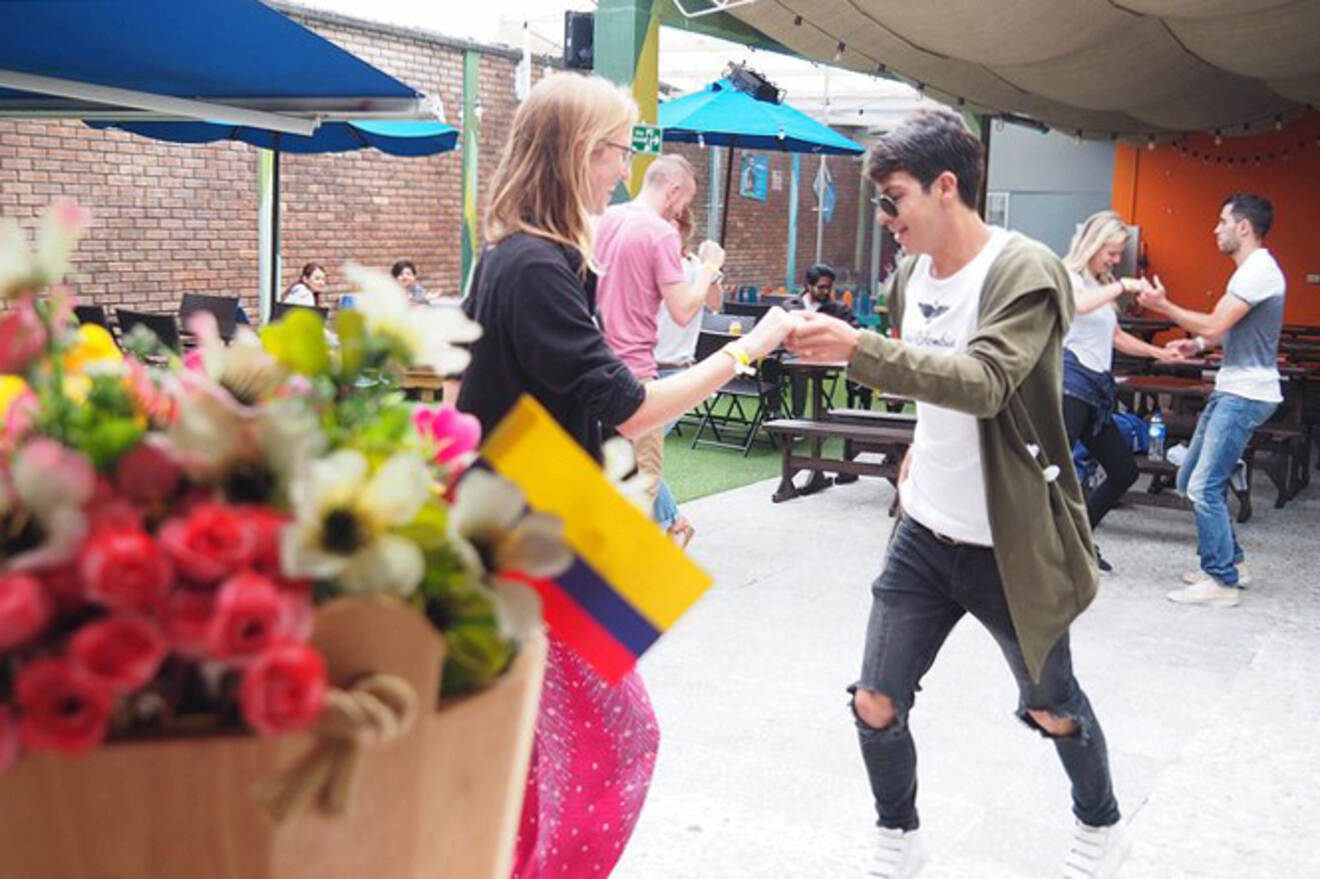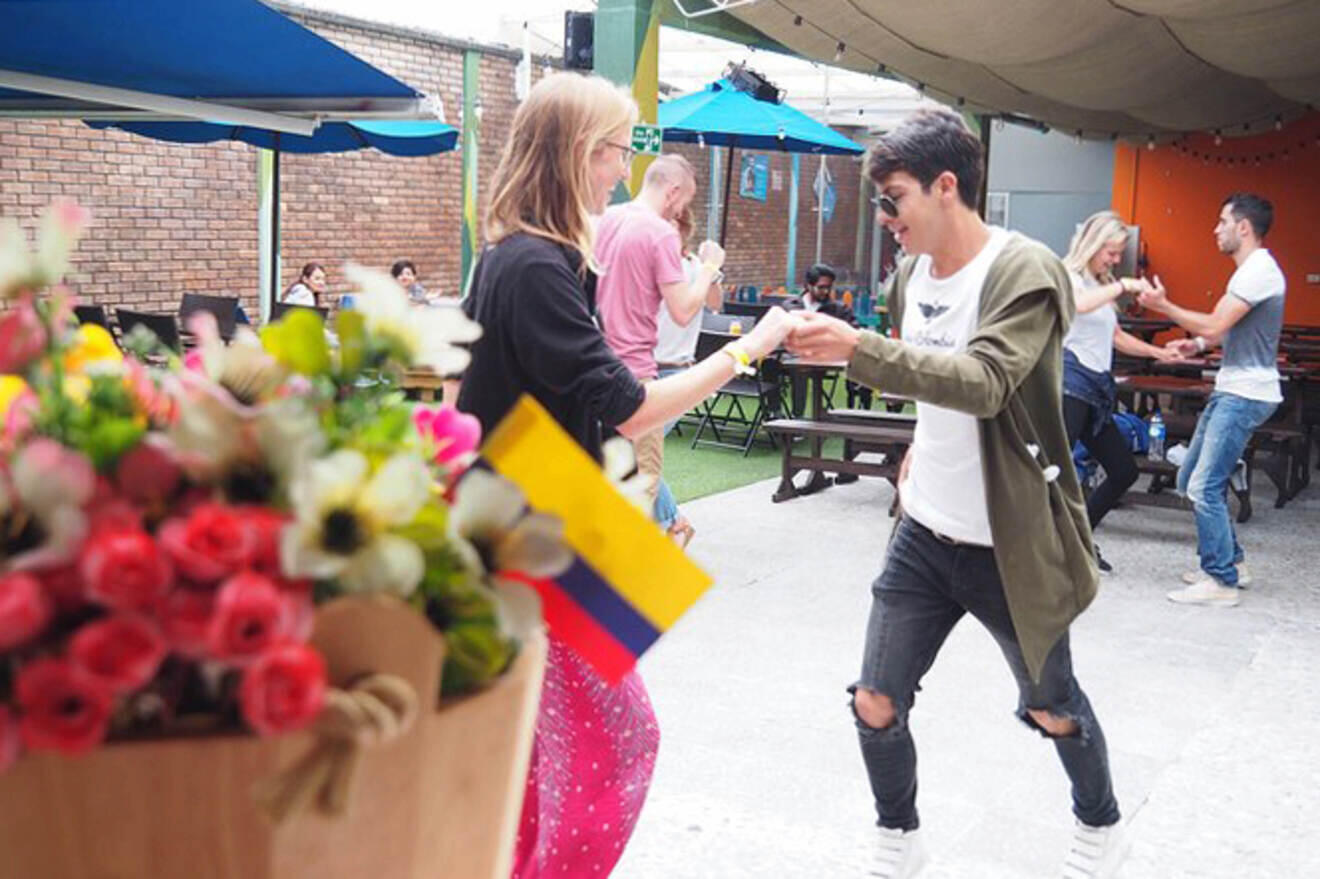 Are you a complete beginner to salsa? Well, in Cali, this is not an excuse! The city hosts so many good salsa schools offering salsa lessons, so you can learn the basics and then practice your moves the same night.
NOTE: Salsa in Cali has its own traditional style, which is quite different from other salsa styles like Cuban or New York's – you'll have to use your feet way more and at a faster pace!
Some of the most famous dance schools in Cali are Salsa Pura, Swing Latino, or Son de Luz, costing around $20 for a 1h private class or $5 for a group class. Otherwise, you can book this 4h salsa class online in advance, including a theoretical introduction and a practical part for $72.
And if you are on a budget, you can join a free salsa class hosted by Salsa Al Parque Cali (NGO), happening every first Saturday of the month at different locations (check out the Instagram page to find out the location)! 
PRICE: $72
Join a Salsa Class!
2.2 Learn about salsa on a salsa tour
Another great way to get close to Cali's salsa culture is by learning some facts about its origin, history, and industry, and what better way to do that than by joining a tour?
During this 4h salsa tour, a local guide will bring you to visit authentic, real-life places that show the different forms of Salsa in Cali (music, instruments, costumes, shows, events, books etc.).
You will visit the Salsa Museum, some salsa bars, types of vinyl coleccionista, and end your tour at La Topa Tolondra, a very popular salsa bar where they do salsa classes and events afterward (the tour includes the admission ticket!)… all this for $47.
PRICE: $47
Book Your Salsa Tour
2.3 Dance salsa at the clubs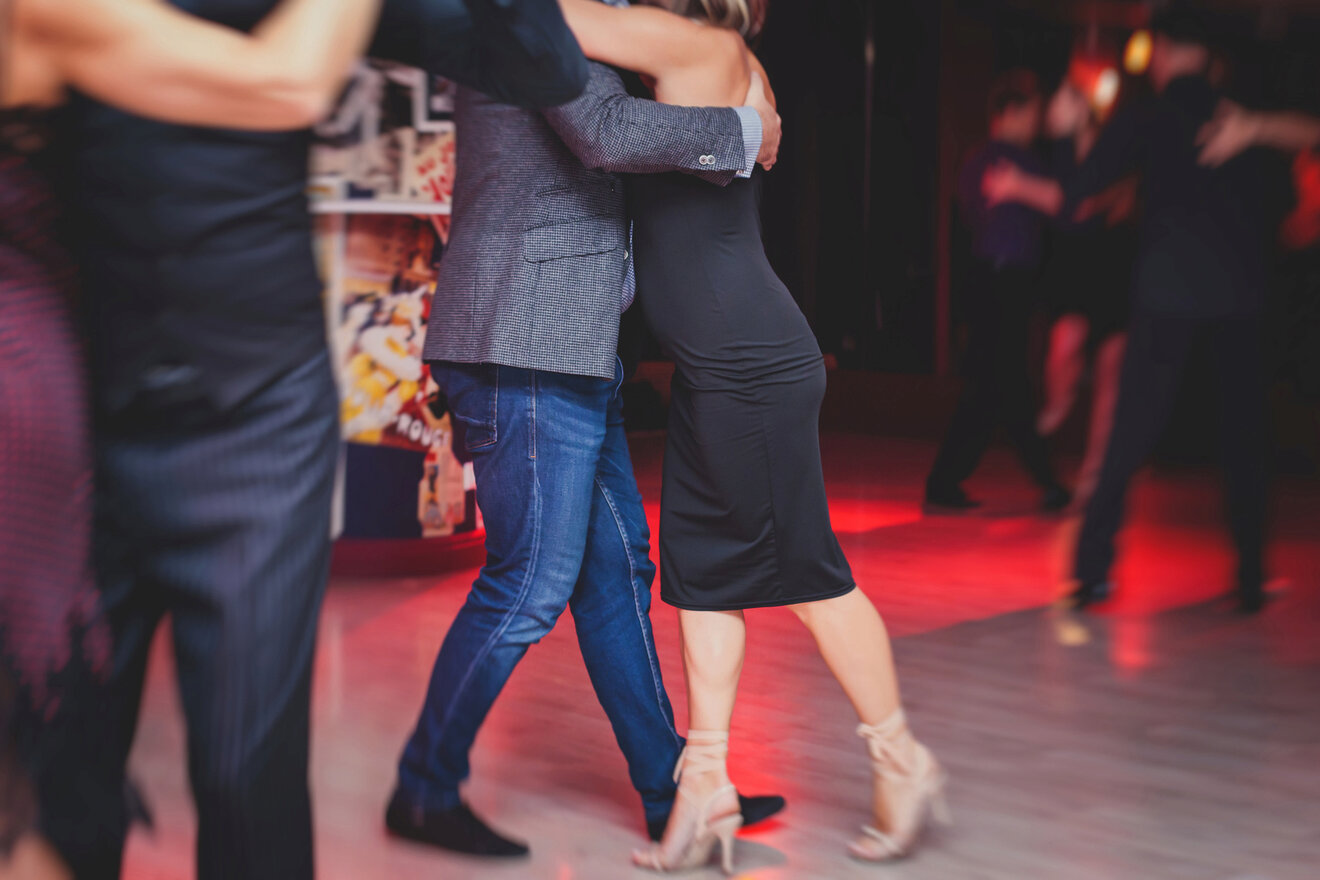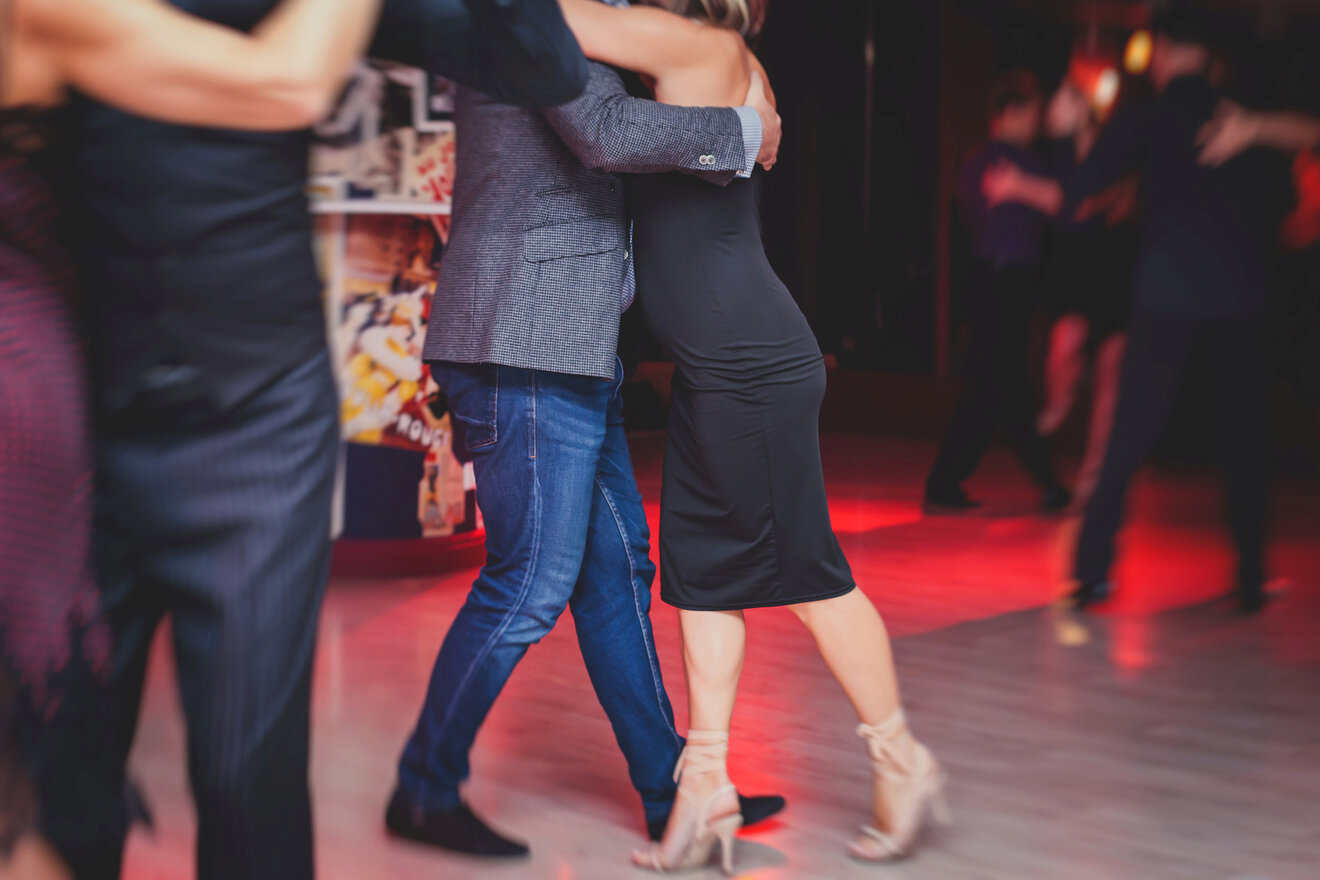 As I said, in Cali you can dance salsa at literally any corner, but there are some amazing clubs/ bars you cannot miss in the city. Here's a list of the best places where you can go salsa dancing in Cali:
La Topa Tolondra: this is the most popular salsa bar in Cali, Colombia, and hosts salsa nights every day of the week, sometimes with live music and bands. Once a week, usually on Monday (but this can change), they do salsa classes: you pay $15 for the class, and you can stay for the party afterward.
NOTE: as the place is always full of people, and there are usually long lines to enter, make sure you arrive around 8 PM to avoid them!
SabakiNight (Salsa Pura): This is actually a dance school, throwing weekly social dance nights (check out the Instagram Page to stay up to date!). During these nights, they do Salsa/Bachata/Kizomba dance lessons (I took one, and it was great) and social dances right after, where they usually mix the 3 dances. It's the perfect place to meet other foreigners!
Zaperoco Bar – if you want to listen to or dance to some good true salsa music at a cozy place, this is the club to go to! Here the atmosphere is super friendly and welcoming, and the drinks are amazing… What better combo to start dancing?
NOTE: The place is only open from Thursday to Saturday.
3. Explore the San Antonio neighborhood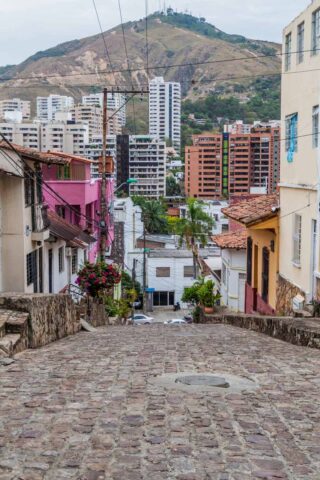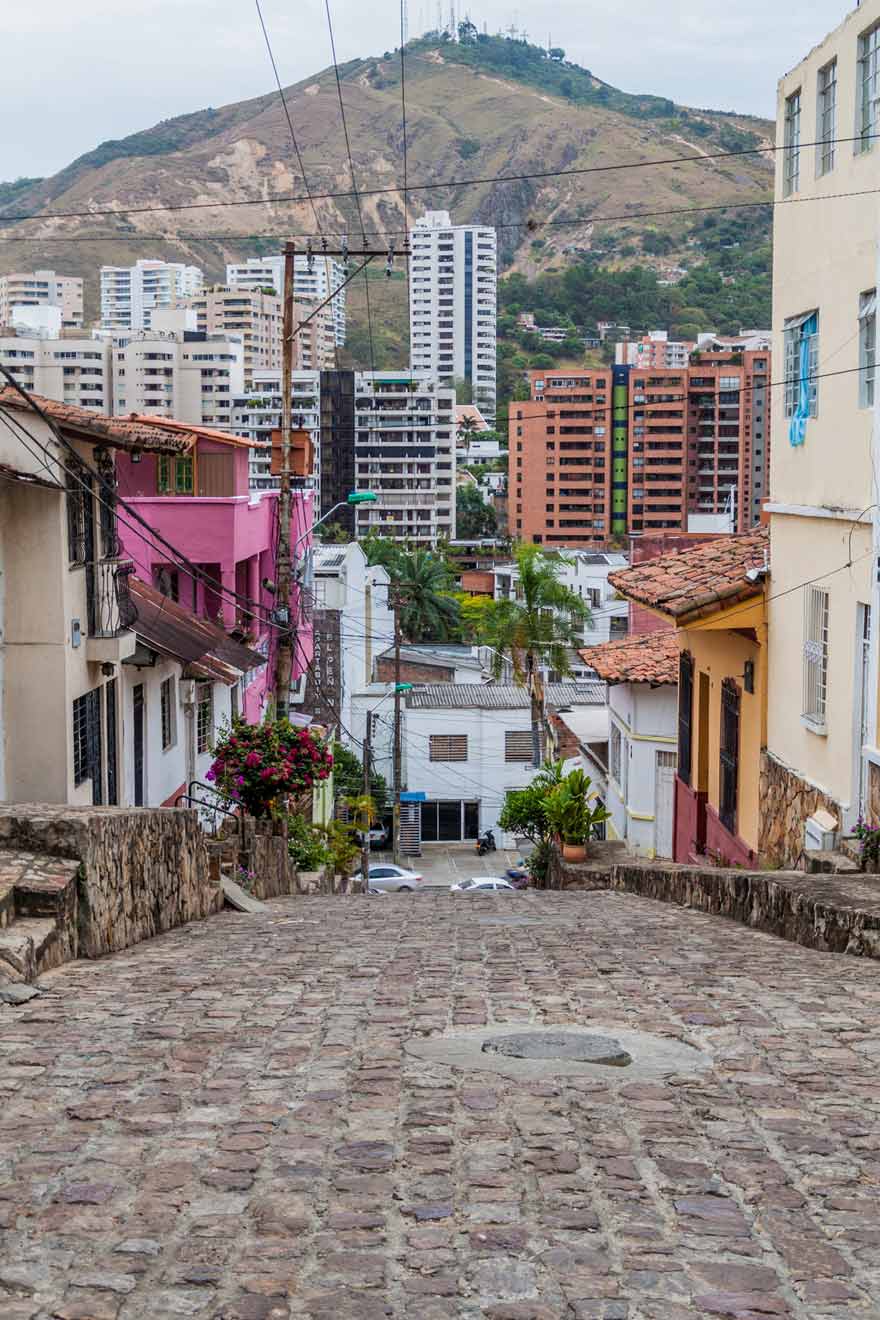 Cali in general is not one of the most beautiful cities in Colombia, but its neighborhood San Antonio is for sure one of the most charming areas I've ever seen on my travels (honestly, you don't even feel like you are in Cali, but I still love it!).
In fact, this is the "historical zone" of Cali, where you'll find ancient houses with traditional architecture, artistry cafès, a beautiful park with panoramic views of the city, salsa dancing schools, souvenir shops, and different kinds of creative bars and restaurants, serving both local and international cuisine.
Located to the north of the city centre, around 10 minutes driving from it, San Antonio is also one of the safest areas in town, full of hotels, hostels, and Airbnbs, and is where most of the tourists and expats stay (it is quite dangerous to stay in the city center!) so I suggest you do the same.
TIP: check out some great hotels in San Antonio in our section about where to stay in Cali, at the end of the post!
This means that the area is just perfect if you are a digital nomad like me, because it hosts many good and comfy cafès with fast Wi-Fi, like Corinne, and Tostaky, both great to get some work done!
4. Attend an amazing show at Delirio
If you want to see the ultimate salsa show in Cali, Delirio, located 30 minutes driving from Cali, is the place to be hosted by the most famous salsa circus in the city!
Here the salsa show is just breathtaking, combining music, dancing, and a touch of cabaret, with phenomenal dancers performing at a crazy high level, it's known as the Cirque du Soleil of Salsa.
Just take into consideration that there are only 1,000 seats available in the circus-like tent and shows are held only every last weekend of each month, so make sure you book your tickets far in advance as they are always sold out!
Tickets for the shows are a little pricey (from $20 to $60 depending on your seat), but it's definitely worth it… this is something you will never forget!
PRICE: US$20 to US$60
Getting there:
By car: if you have your own or rented car, the trip from Cali (city center/San Antonio) to Delirio will take you around 30 minutes.
By taxi: a taxi ride from Cali (city center/San Antonio) will cost you around US$15 and take half an hour
By bus: take the bus lines E21, P27D or P47B from Cali to Delirio: a bus ride will take you around 45 minutes and cost you $2, but there won't be a bus available late at night to go back!
5. Stroll the Cali river and El Gato del Rio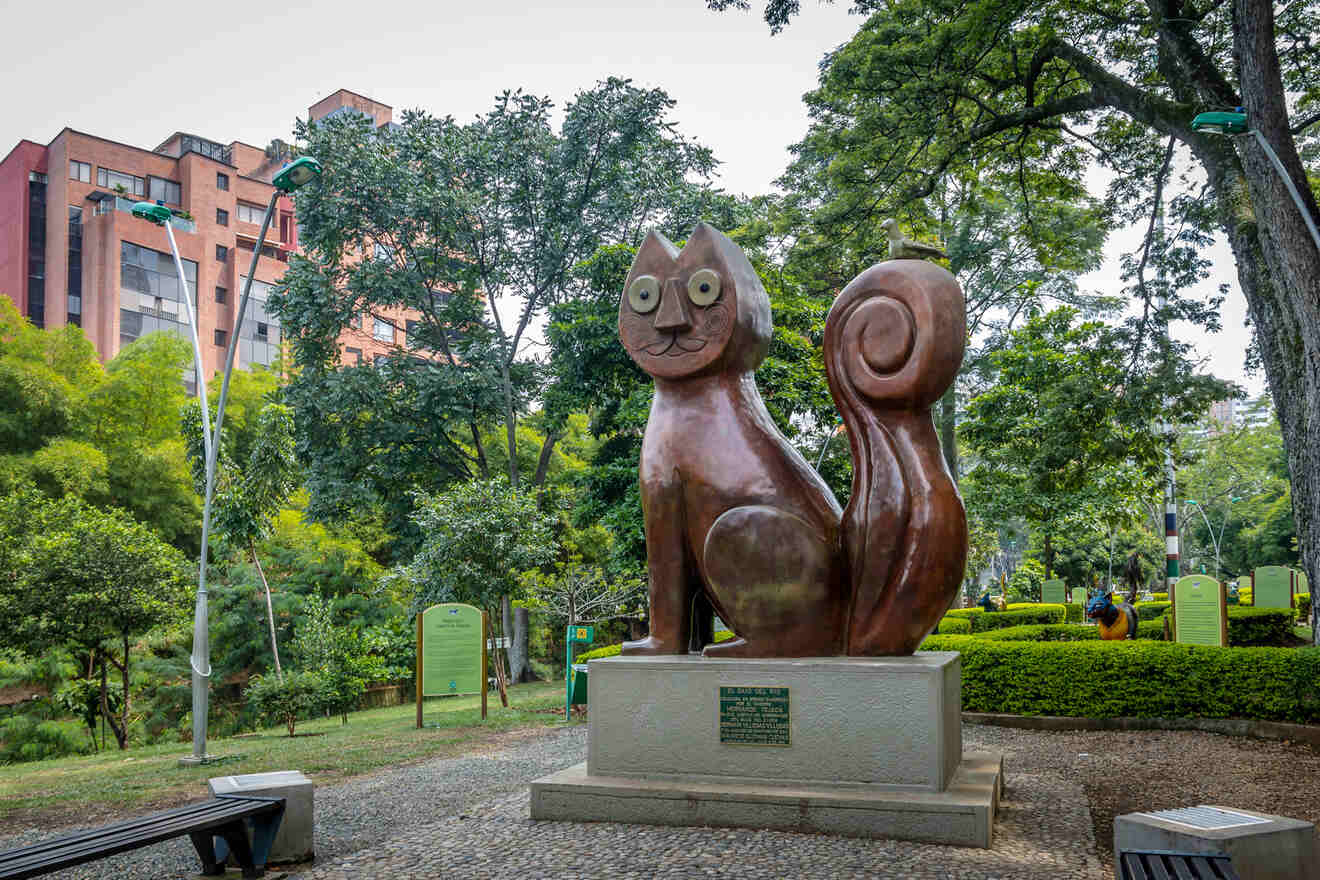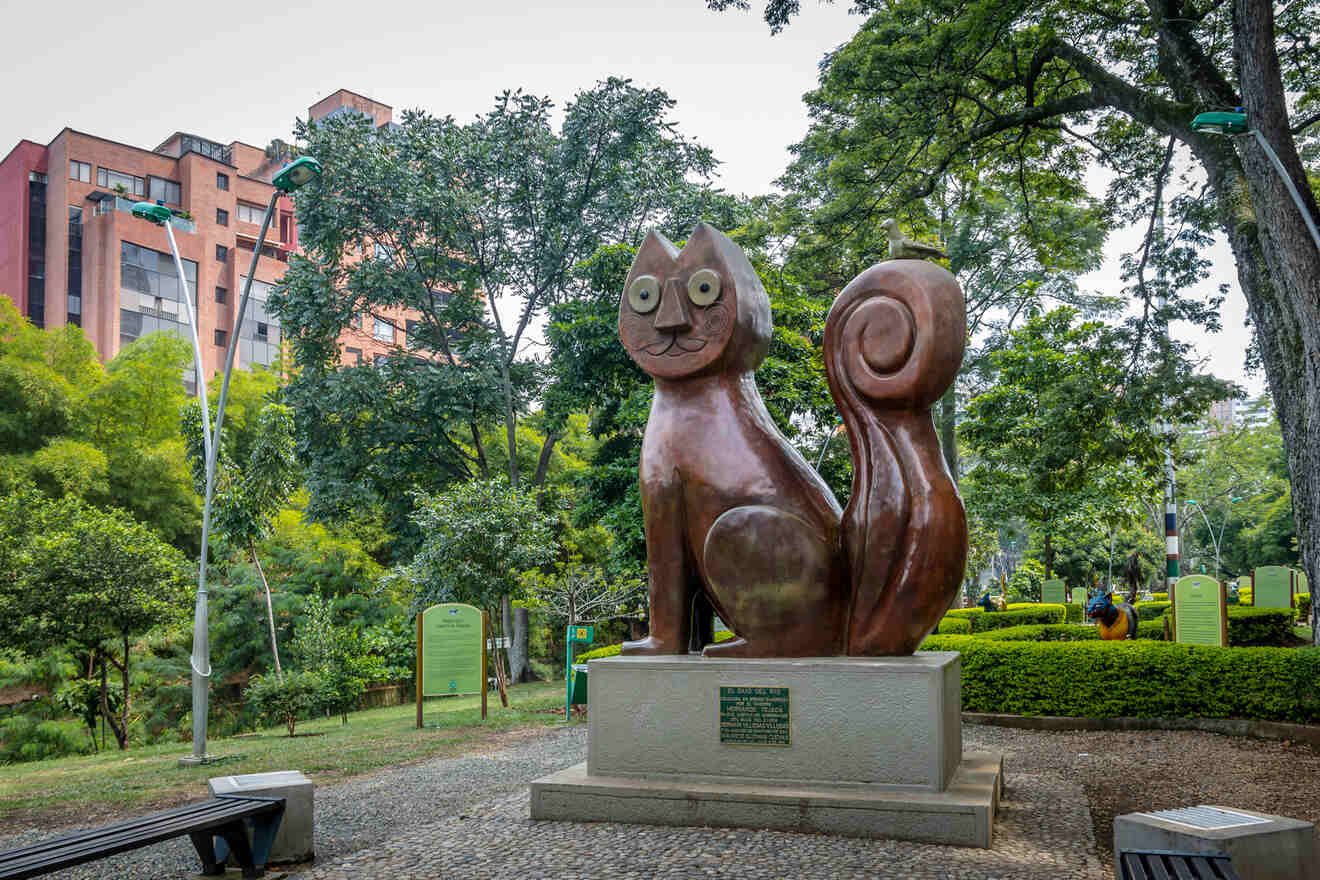 Located north of the city, very close to the San Antonio neighborhood, you will find the Río Cali. All along its banks, there are pedestrian areas, bike lanes, food and drink vendors, and statues… so it is the perfect place to just enjoy a leisurely stroll!
The most famous part of the walking path is Cali's Cat Park (also called El Parque del Gato de Tejada), home to a huge bronze cat donated by Hernando Tejada – one of the most important Colombian artists.
If you follow the walking path after the main cat, you will go through 15 smaller cat statues, representing his girlfriends, each one with her own character and colors, all painted by local artists. Read the descriptions close to the statues, they are so cool!
6. Chill at Parque Artesanal Loma de La Cruz
If, while jumping from one attraction to the other, you just want to chill and absorb the local vibe, then Parque Artesanal Loma de La Cruz is the right place, a favorite among both locals and tourists (myself included!).
The park is full of food vendors and handicrafts stands from Cali artisans, ideal if you want to do some souvenir shopping, and at night there is always something going on, from salsa dancing to live music and storytelling… the whole family will be happy here!
Another plus? In the park surroundings, you will find many affordable restaurants and bars where to have a bite or a drink in a cozy atmosphere!
7. Try the local food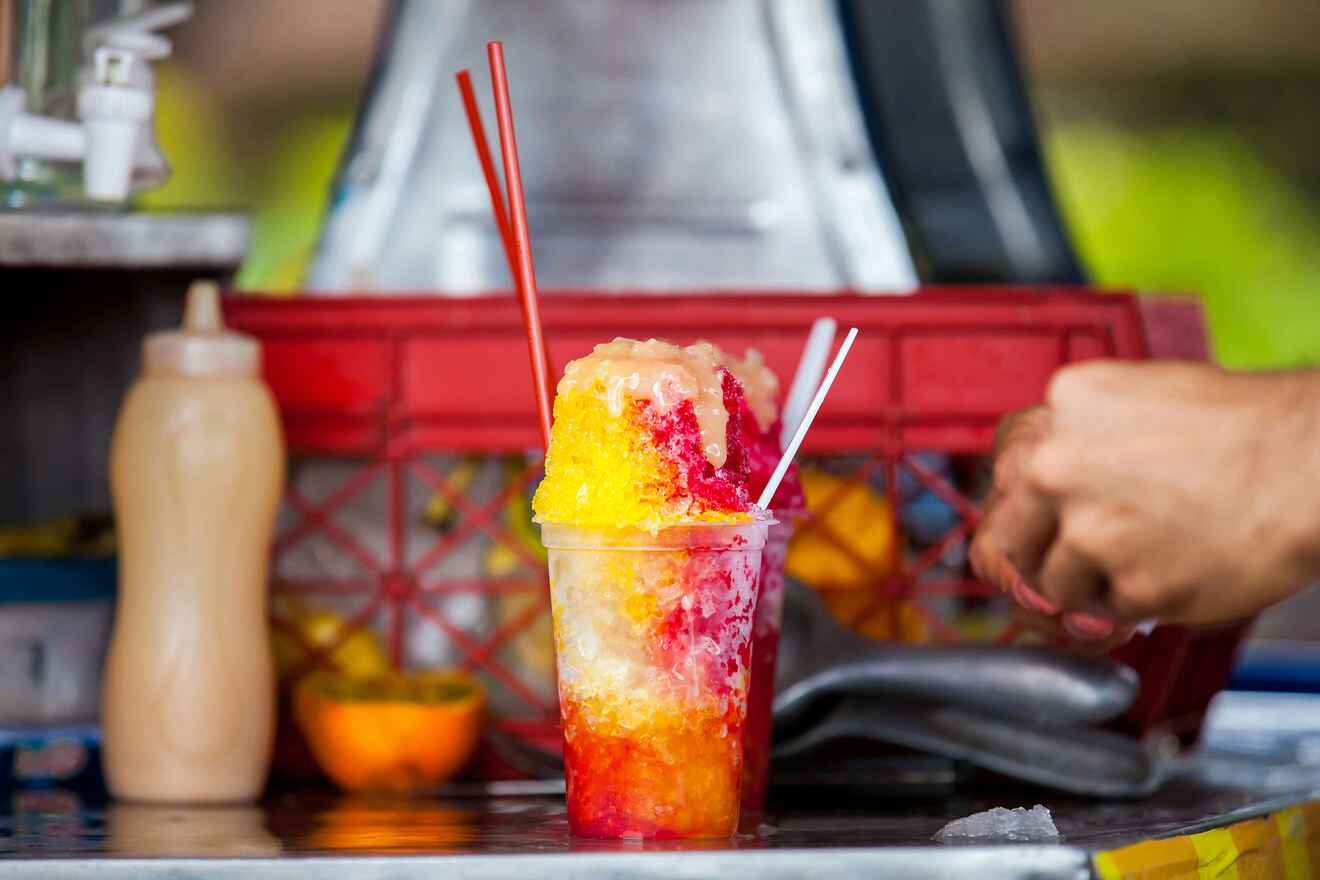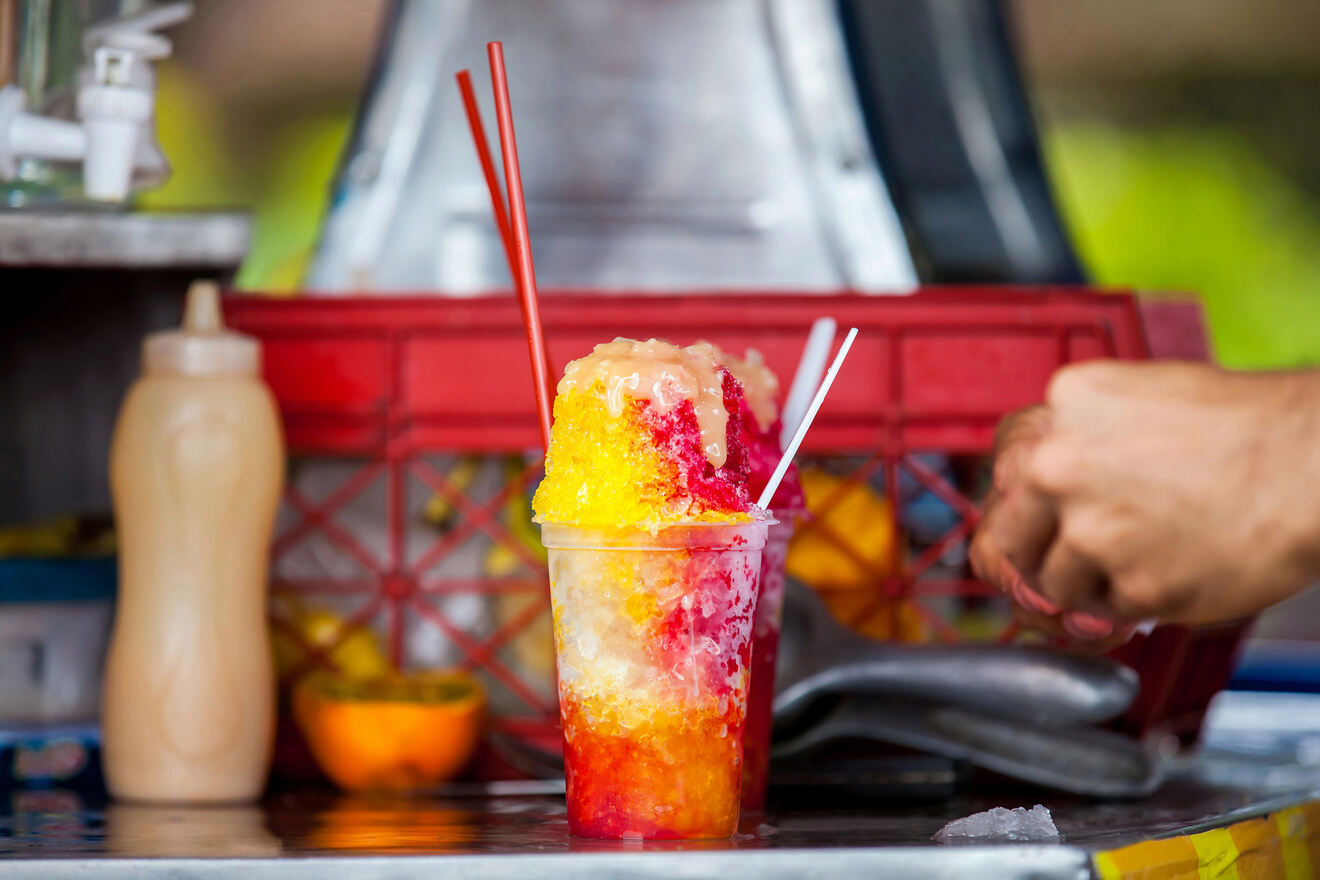 Even if Colombia is not really known for food, there are some delicious dishes (especially if we talk about street food, which is super popular in the whole country) that you need to try if you visit Cali. Let's check them out together:
Cholado: this is a very typical thing from Cali, consisting of a big cup of shaved ice with fresh fruits, sugary flavorings, and ice cream (optional). The best place for cholados and fruit salads (further on in this list) is at Las Canchas Panamericanas, where you'll see countless food stalls selling them, you'll literally be spoiled for choice!
Sancocho de Gallina: This is a delicious, rich soup made of hen broth and accompanied by rice, corn cob, yucca, chicken, beans, plantains, and avocado.
Fruit salads: forget about the typical, healthy fruit salads! In Cali they are made of exotic fruits, ice cream, condensed milk, shredded cheese, honey, etc. They are basically desserts but they are so delicious, you must give them a try!
Aborrajado: I am not a fan of fried food, but this one is just incredible. It is basically a fried ball made of plantain with cheese inside, you will find it at basically any street vendor!
Pan de Bono: this is literally my favorite thing to eat in Colombia – a sweet and salty cheese bread usually served hot. You will find it at every bakery in town, which is quite dangerous because it is addictive!
As I said, Colombia is famous for street food, and Cali is no exception. If you want to make sure you try it all, join this yummy 4-hour street food tour during which you will explore Cali's streets, parks, history, and street culture for $18.
The tour ends in a local Colombian market, where you'll try at least 15 samples of different food and drinks, like the 'Chontaduro' tropical fruit, the 'Lulada' drink, the typical 'Ceviche Colombiano', fried empanadas, and many more.
PRICE: $18
Join a Street Food Tour
8. Enjoy the city views from El Cristo Rey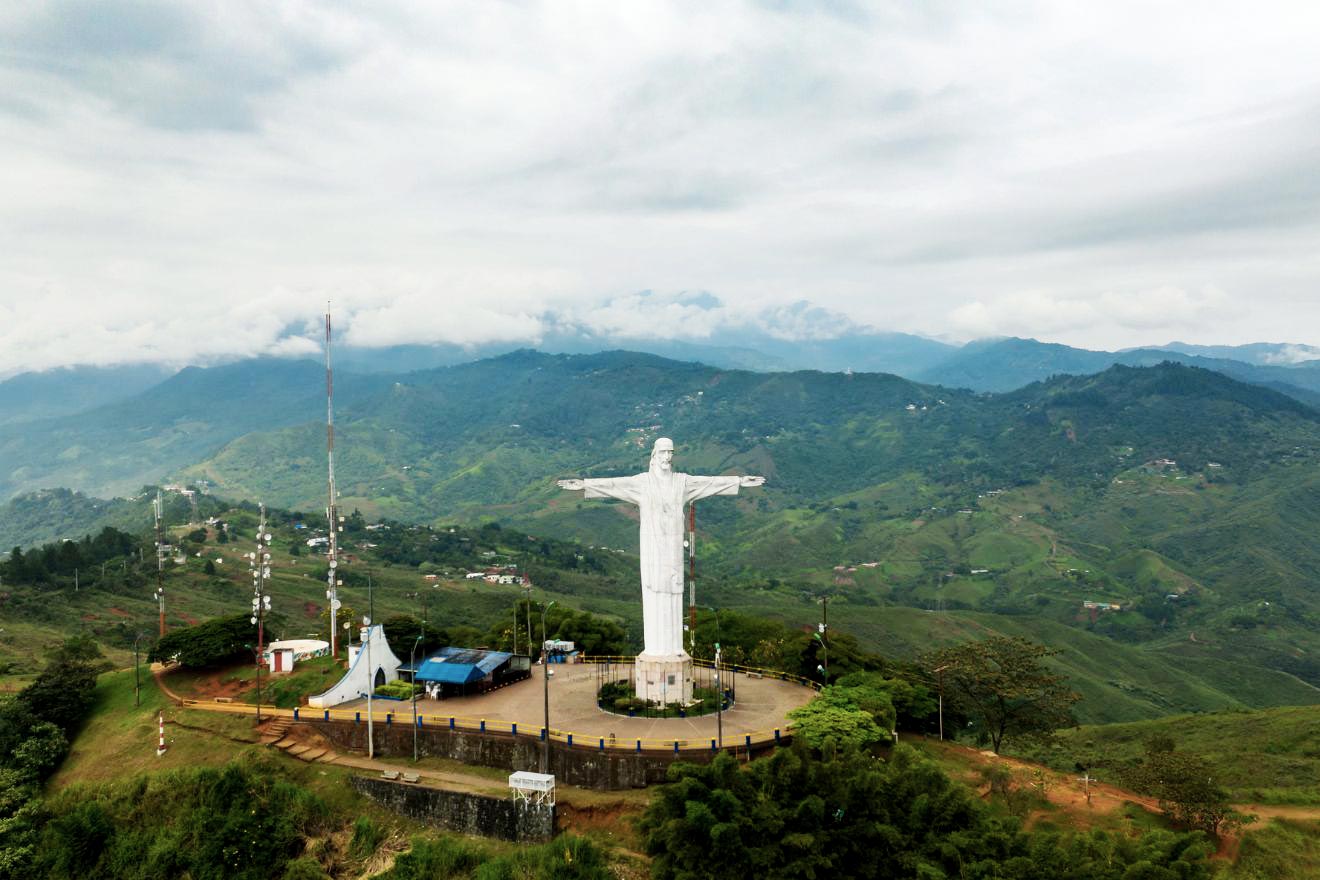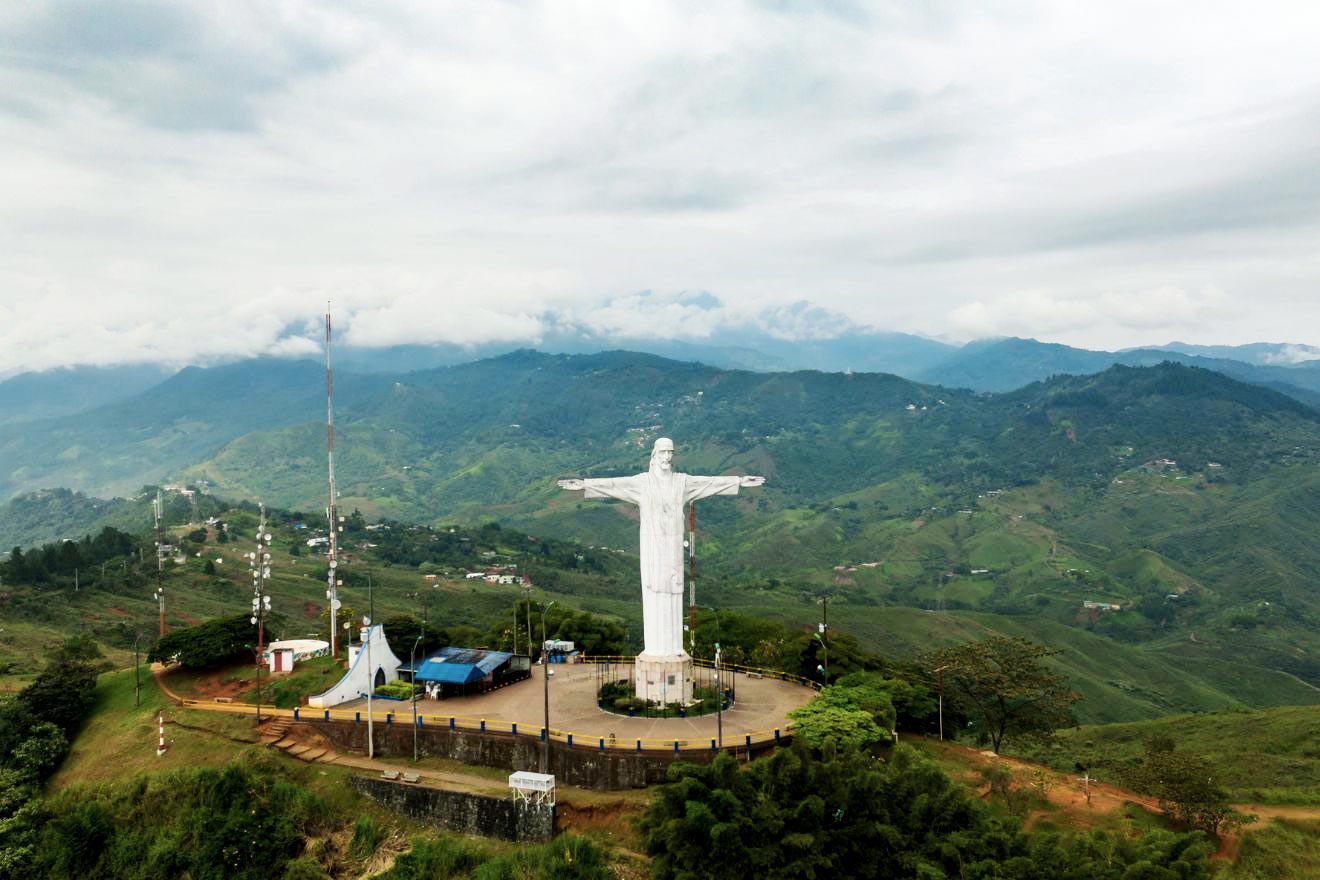 On the Cerro de Los Cristales mountain, you will find the El Cristo Rey national monument, a very tall statue, 85 feet (26 meters) high, resembling the statue of Christ the Redeemer in Brazil. It's the perfect place to enjoy a stunning panorama of Cali, so don't forget your camera!
Right in front of the statue, you will also find many street vendors selling everything from souvenirs, snacks, or fresh drinks, perfect if you want to chill a little bit while enjoying the views.
You can get there by yourself (by car or taxi) or explore it as a part of this half-day city tour, combining Cristo Rey with other important attractions in Cali like the Tertulia Museum (check out section 13 to learn more about it), and downtown Cali with an expert guide, for $90.
I definitely recommend it if you are on a short visit to Cali and you want to make the best out of your time!
How to get there:
By taxi: you can stop yellow taxis on the street from anywhere in Cali and the trip will cost you around $10 – $15.
By bus: take the MIO A04 Bellavista bus line from Manzana del Saber station (check out info about prices and routes on the official website) and get off at Cai Bella Vista. From there, you can take a Jeep (they pass every 45 minutes and cover about $1 for the journey), which will leave you the closest possible to the Cristo, at around 20 minutes walking from the attraction.
Car: if you have your own or rented car, the trip from Cali city center to Cristo will take you around 30 minutes.
Join a Cali Half-day Tour!
9. Enjoy the Cali nightlife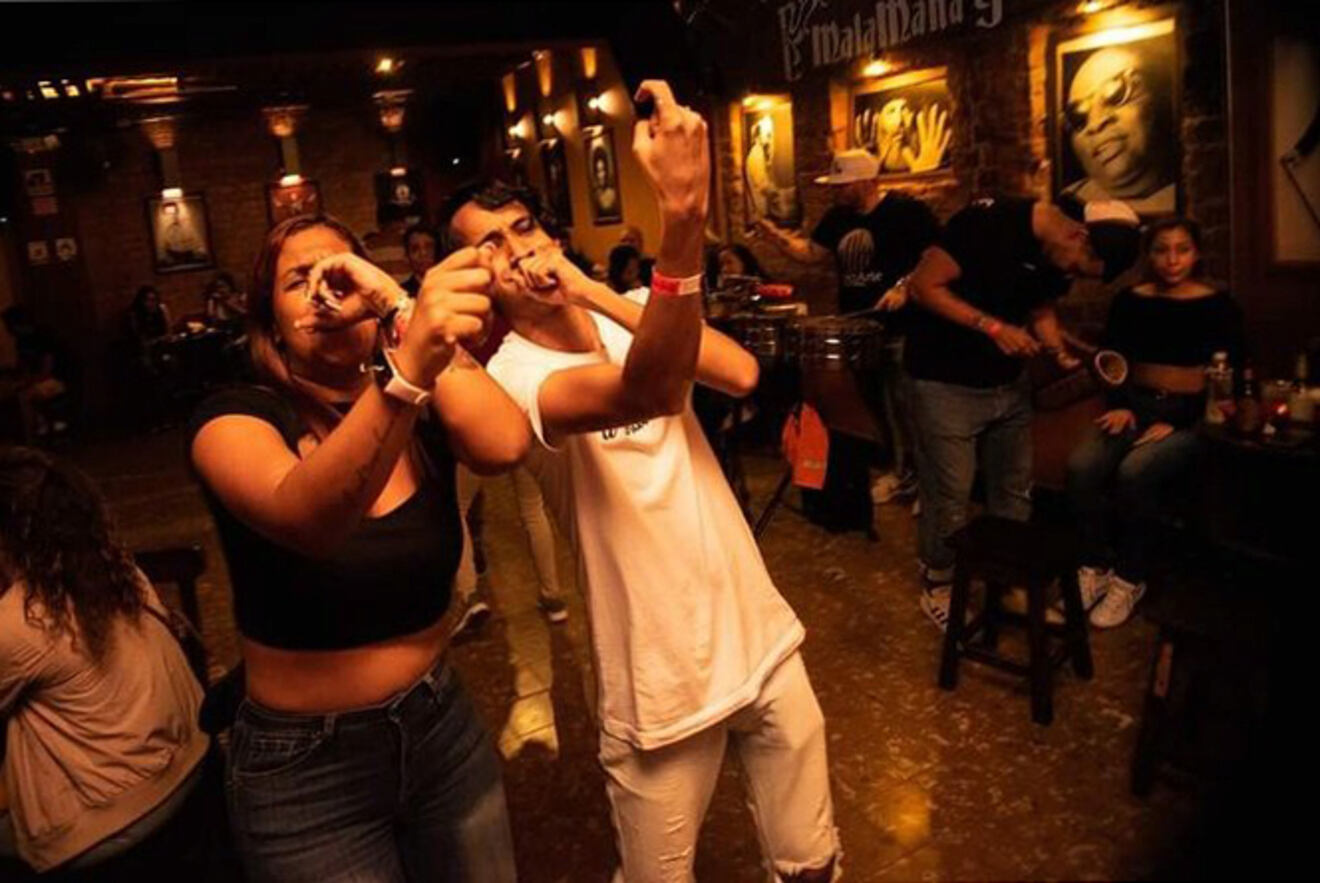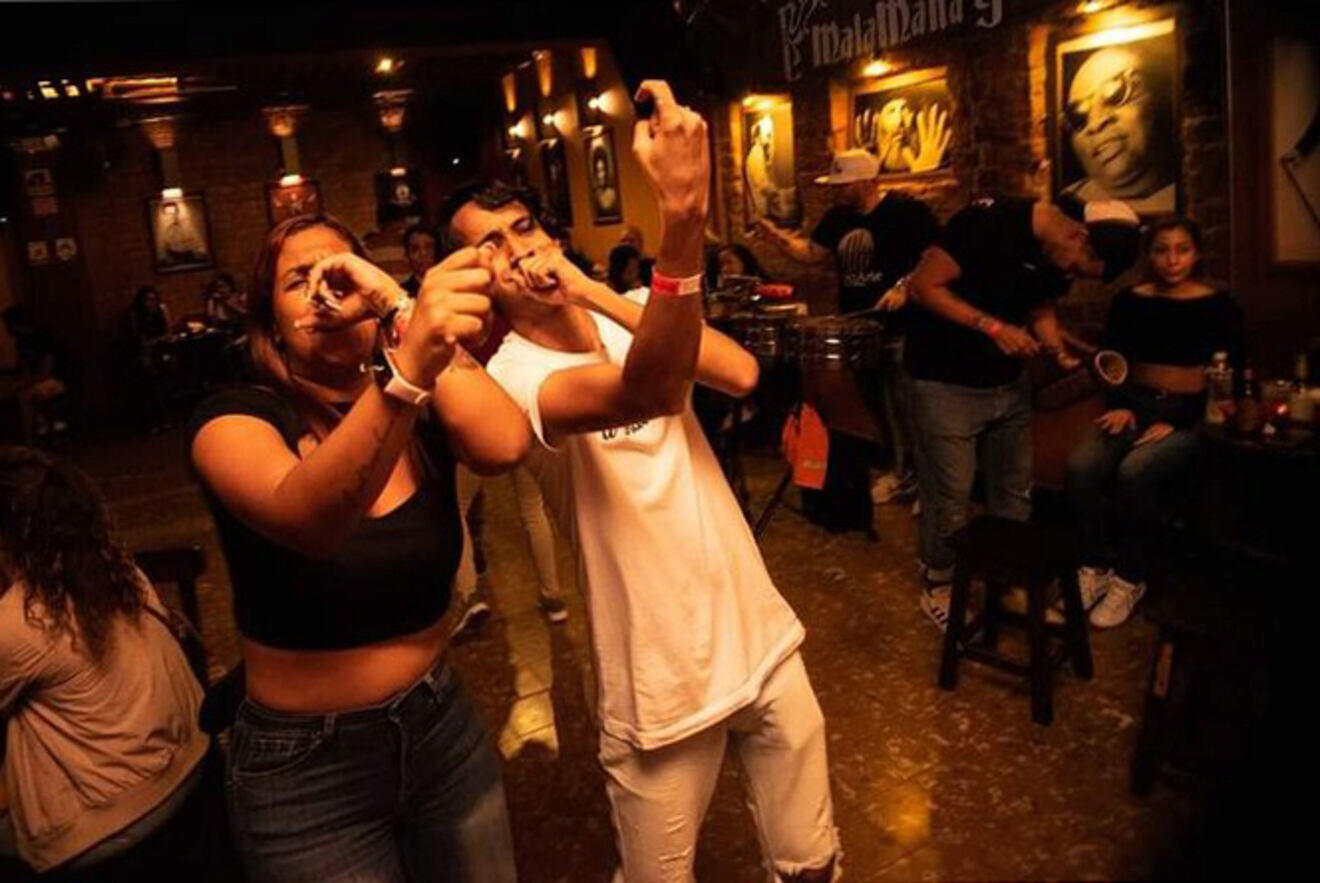 Cali is super famous for its crazy nightlife. Apart from the countless salsa clubs, you will find venues to hit the dance floor for every kind of music and taste, even though most of them play reggaeton.
The most popular areas for spending a night out are La Sexta, filled with bars, nightclubs, and salsa dancing venues, or San Antonio and its surroundings (hosting mostly cool bars for pre-drinks), while Parque del Perro (the dog park) is where all the locals and students meet up before going to the club.
If you hang out in these areas, you'll find a good club for you for sure, but here below you'll find 3 main places in Cali to enjoy the night:
Café de Mi Tierra: this is a 24h club where you'll find crossover music, which basically means any kind of music: salsa, electro, and commercial – perfect if you want to dance the night out!
Sonido Central: if you love electronic and house music, this is the place to be in Cali, open from Thursday to Sunday. Just make sure you take a taxi to and from it because the area is quite sketchy at night.
Son Caribe: open Friday through Sunday, this club is perfect to enjoy a good mix of Cuban rumba and Cali salsa. This place is for true music lovers, so you won't find very young crowds just looking to get drunk.
And if you want to really experience the rumbera culture of Cali, join this night tour through 3 different bars as if you were from Cali, perfect if you are traveling alone and you want to make new friends!
P.S.: Another great city in Colombia in terms of nightlife and attractions is Medellin. Check out our post about the TOP things to do in Medellin!
Book Your Nightlife Tour
10. Hike on Cerro de las Tres Cruces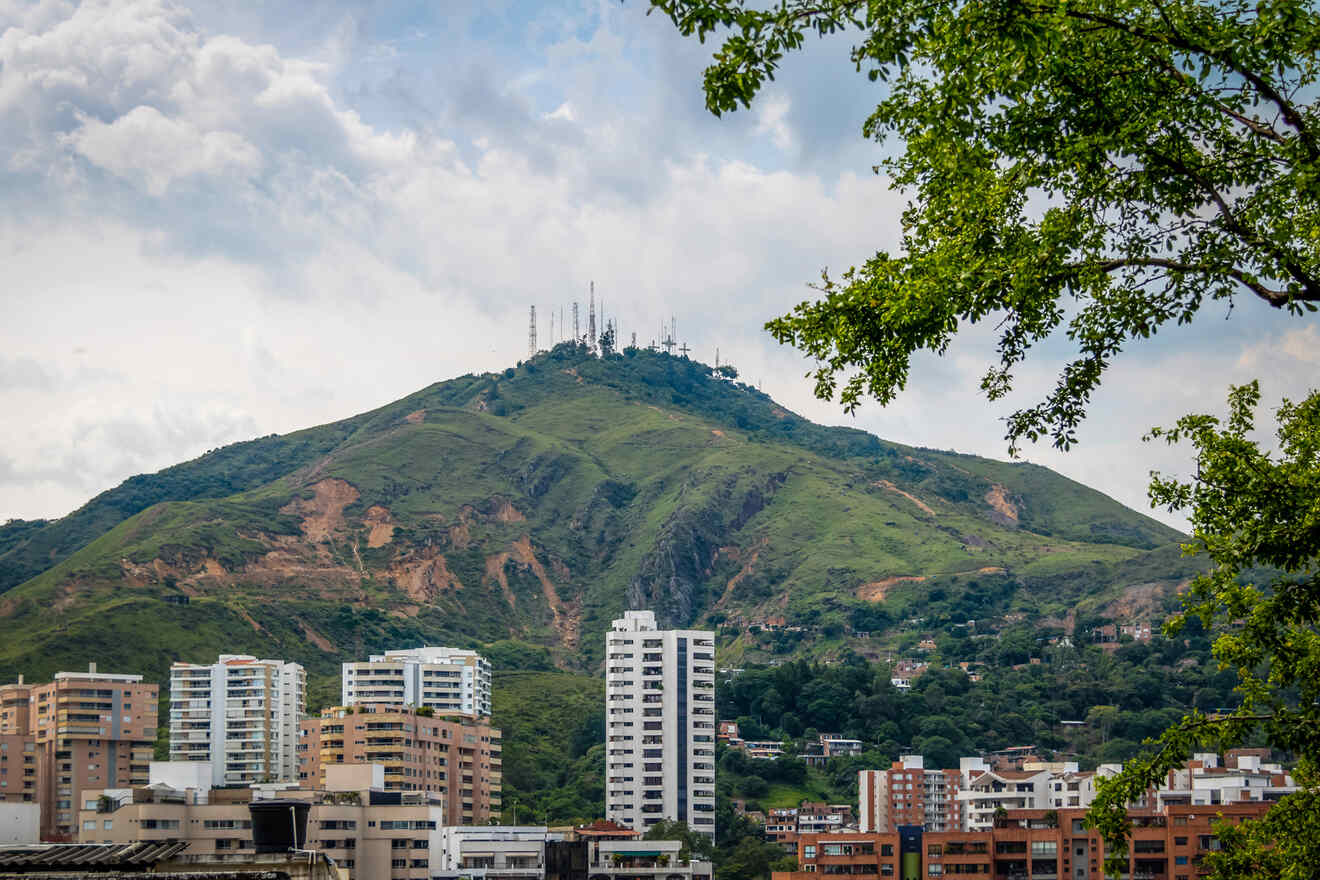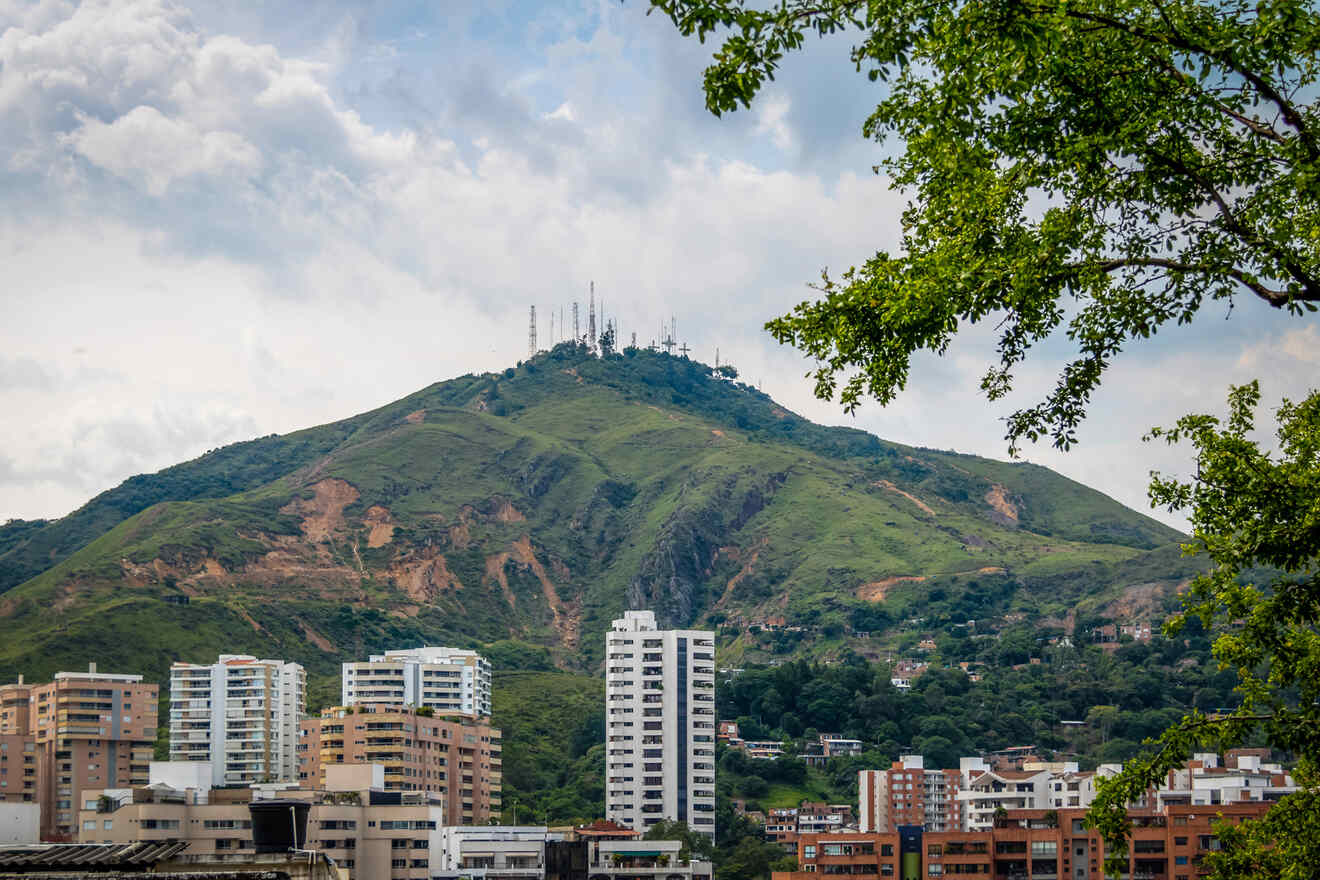 If you want to escape the hustle and bustle of the city and enjoy some fresh air, go for a 1-hour hike at the Cerro de las Tres Cruces (Three Cross Hill), starting from anywhere within the city and heading to a beautiful viewpoint.
The hike is truly beautiful, but there are some precautions you'll need to take.
First of all, it is better to avoid hiking there during the week and after midday, since it can get quite lonely and unsafe, so I recommend climbing the Cerro during weekends as the best option, or very early in the morning (from 5:30 to 7 AM), when it is the busiest.
Also, make sure you don't go alone! If you're traveling solo, there are hiking groups leaving from the Pacific Mall at 7 PM. Joining the group costs only $1 and you can check out their Facebook page for updates (if they close the page, ask someone at the Mall for information)!
11. Do some people-watching in Plaza de Cayzedo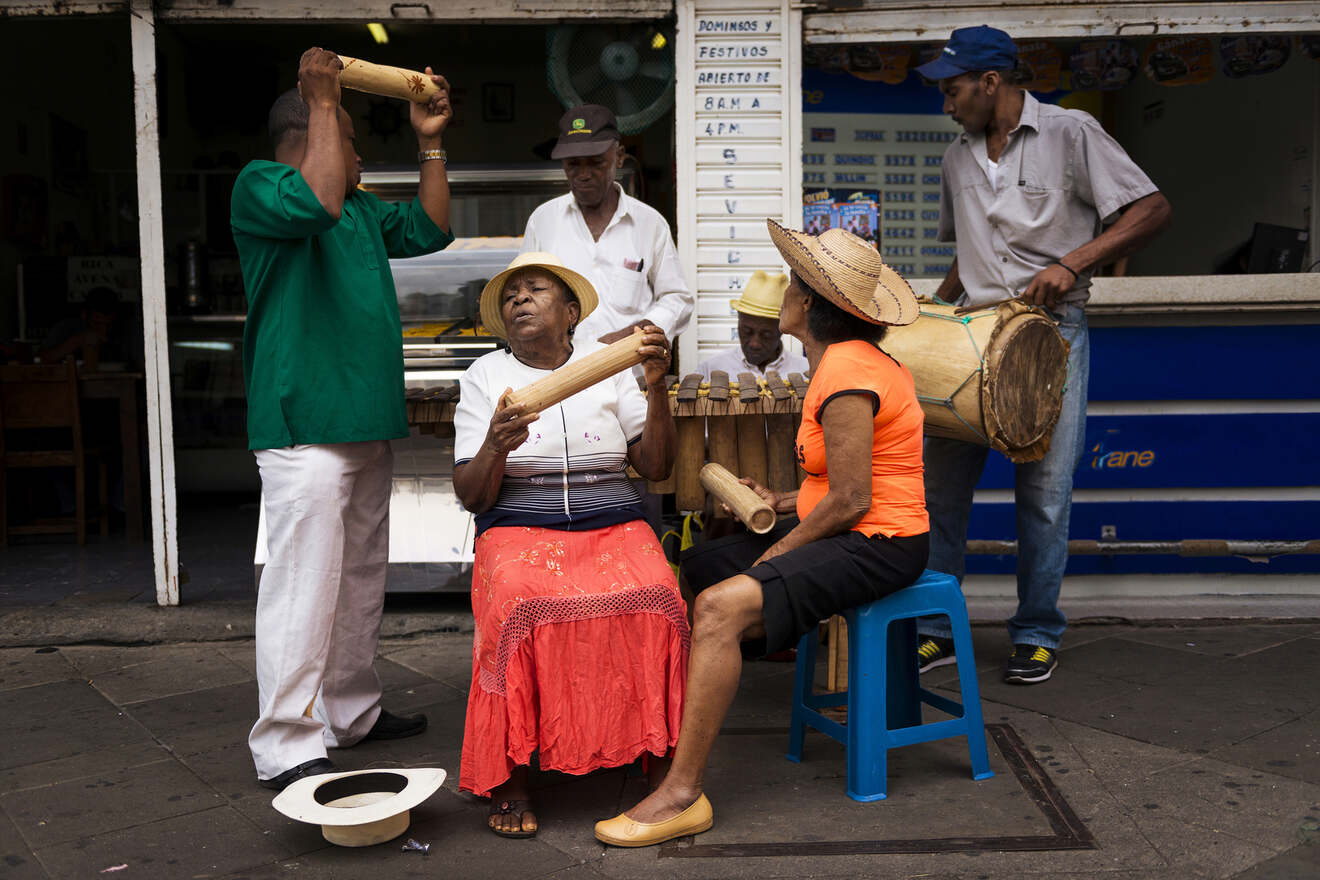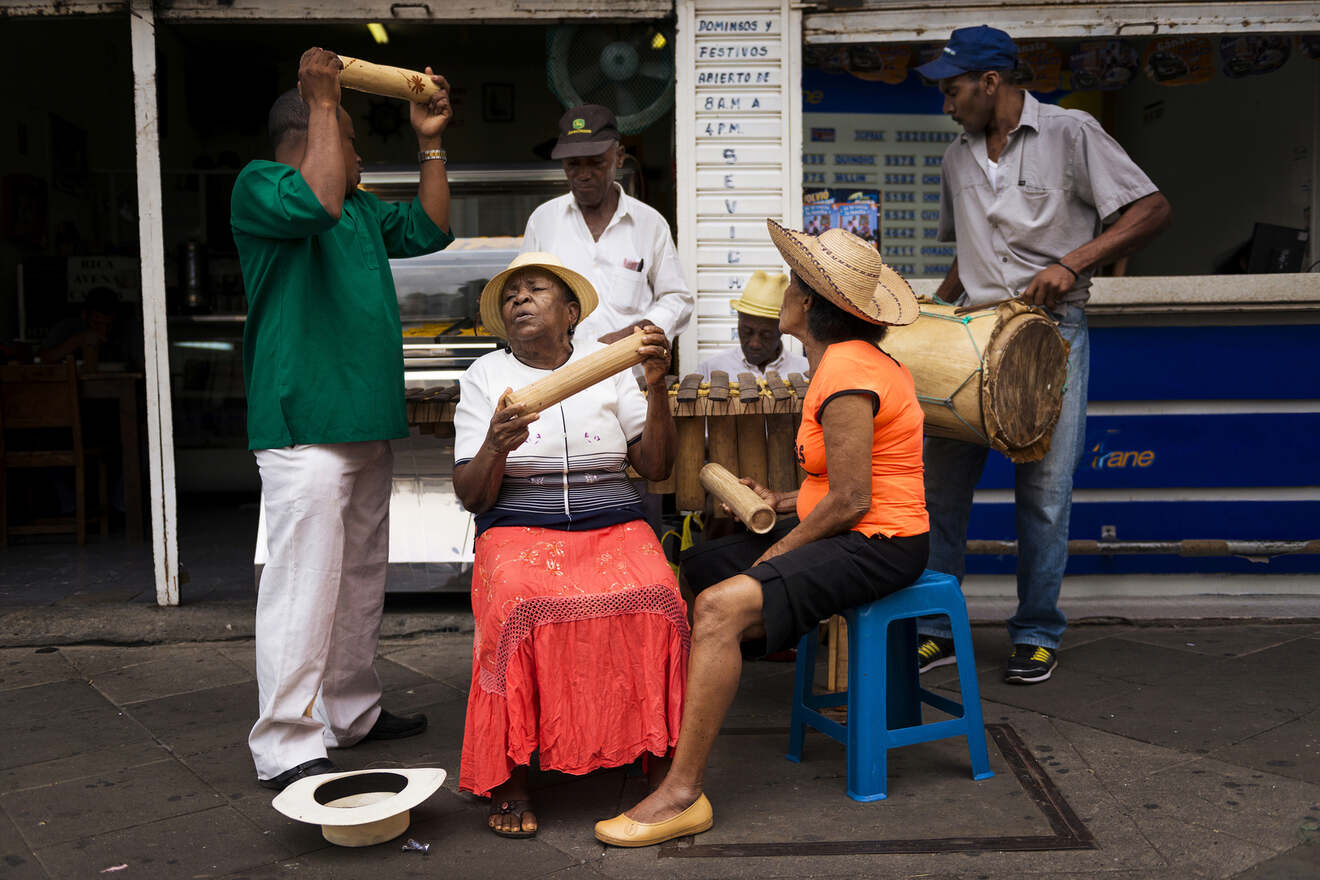 If you're looking for a place to soak up some local vibes and authentic atmosphere, the palm tree-filled Plaza de Cayzedo (Cali's main square) is the place to be!
Located in the heart of the city, here you will find some beautiful buildings and national monuments like the Palacio Nacional and San Pedro Cathedral, as well as street food vendors, souvenir stands, street artists, and the most random things like shoe shiners, guinea pig gambling, etc.
The energy here is vibrant and chaotic, which makes it the perfect place to just sit on a bench or in a cafe and do some people-watching while you enjoy your tinto (black coffee) or street food snack.
12. See the animals at Cali Zoo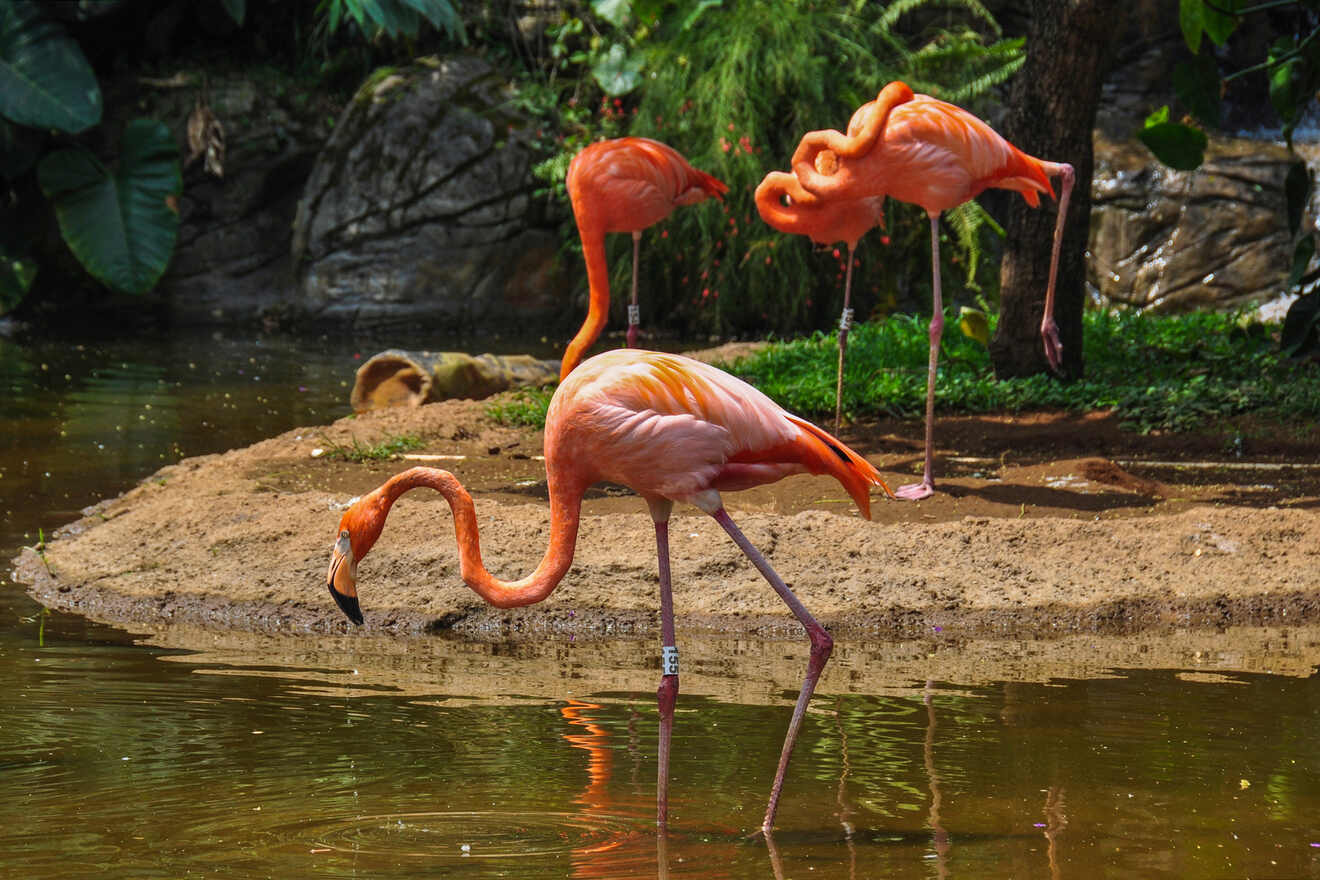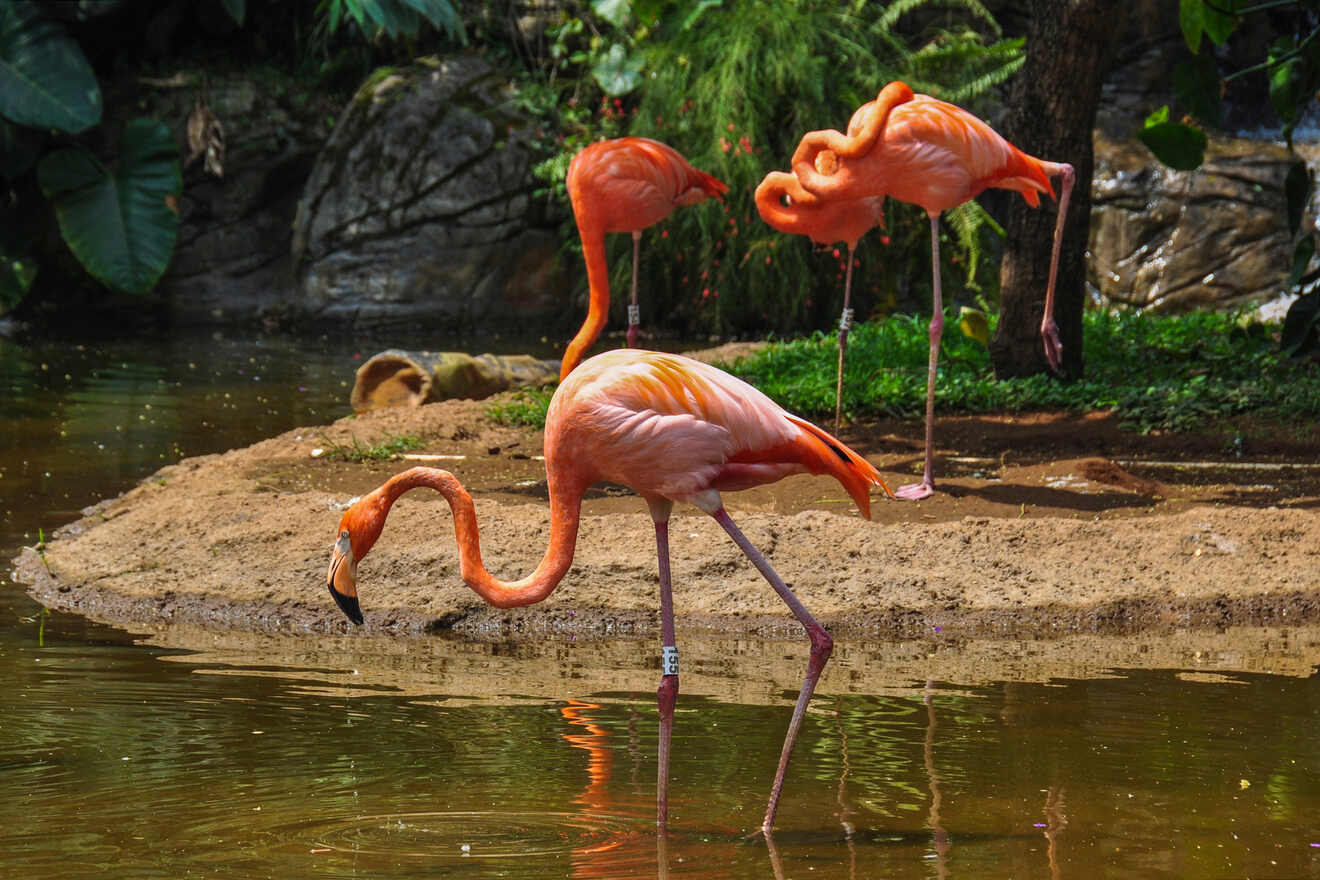 Located on the west side of Cali, the Cali Zoo hosts more than 233 different species of animals, most of which are native to Colombia, and many are from all over South America. Get ready to see lions, tigers, bears, zebras, and kangaroos!
The good thing is that lots of animals can roam around free, so you don't get the sad feeling you usually have when visiting a zoo.
If you walk along the Cali River for around 30 minutes from the San Antonio neighborhood, you'll literally run straight through the zoo, so it is also super easy to reach!
The zoo is open every day from 9 AM to 4.30 PM … perfect to spend a day with the family.
PRICE: $5 for adults, $4 for kids
13. Check out modern art pieces at La Tertulia Museum
The Tertulia Museum is a cultural point of reference both for the city of Cali and the visual arts in Colombia, and it is definitely a must if you are passionate about modern art!
Here you will find a collection of more than 1,500 American artworks (exhibited in the Collection Rooms), some thematic and monographic shows, and a film library projecting movies regularly.
The museum is open every day except for Mondays, and a visit to the museum will take you around 2-3h and cost you $4 (you can book your tickets directly on-site or on the official website), unless you go on Saturday afternoon, when it is free!
PRICE: $4
14. Gaze at La Ermita Church architecture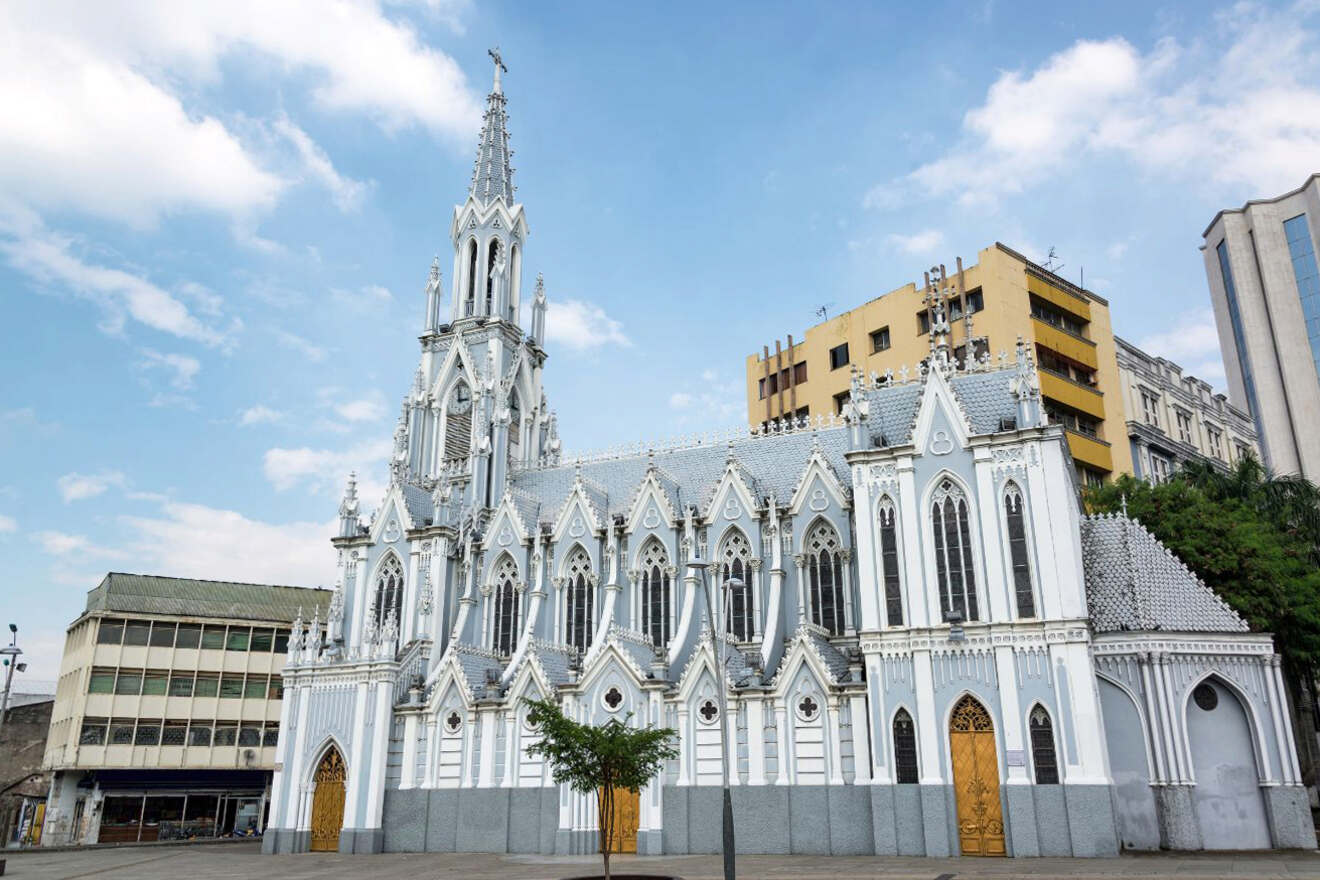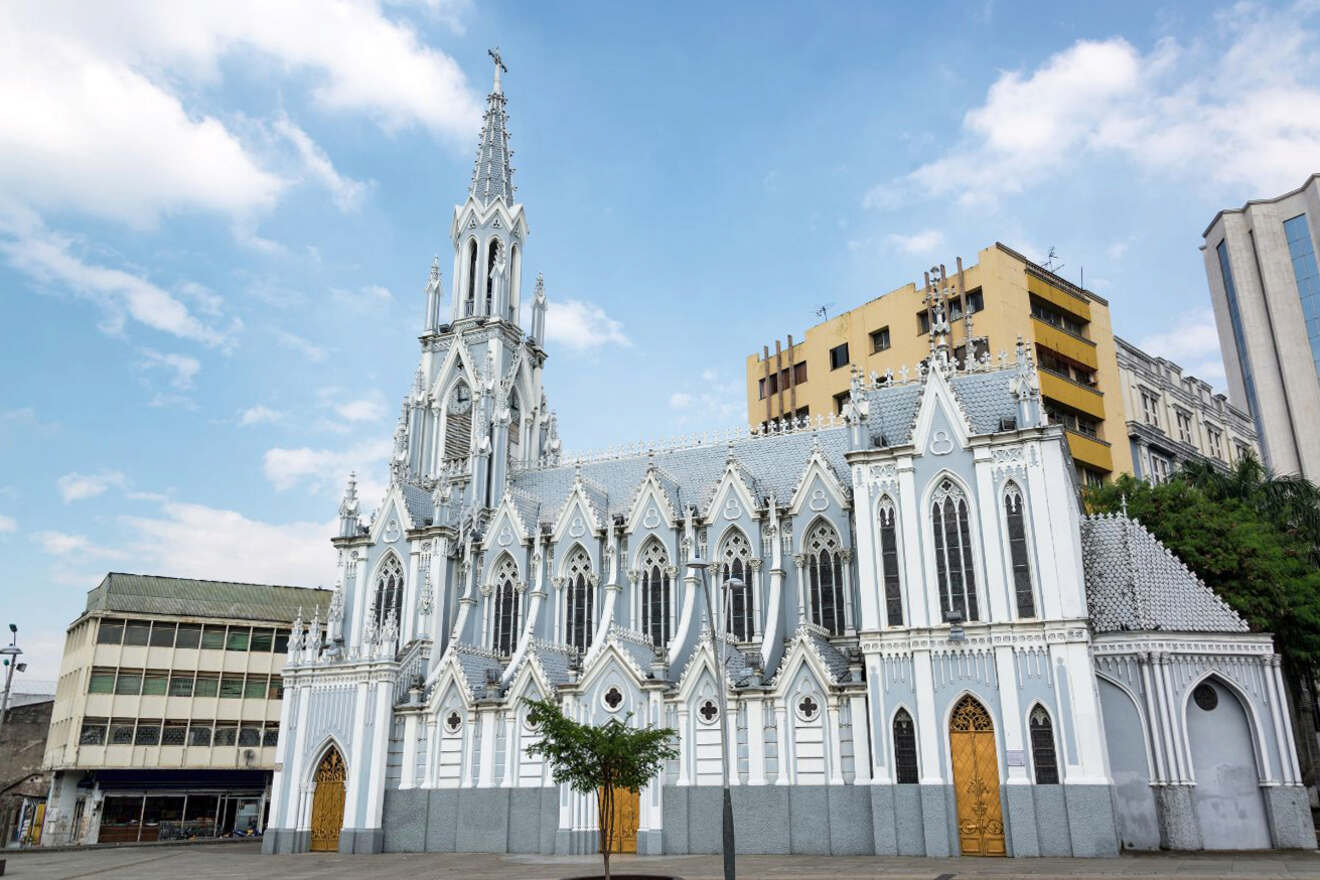 Even if you're not a religious person, the Ermita church located in the center of town is a must-see in Cali for its extremely beautiful architecture and neo-Gothic style decorations.
Its design, which was inspired by a German Cathedral, is truly unique – combining Dutch windows with French church bells and Italian marble. You can gaze at it from the outside, or venture inside if you want, even though it is quite small.
And if you stroll around the nearby area, you will see other buildings with well-preserved colonial architecture and the charming Plaza de Los Poetas (the Poets' Square) with statues of famous writers.
15. Go on a trekking tour to Pico de Loro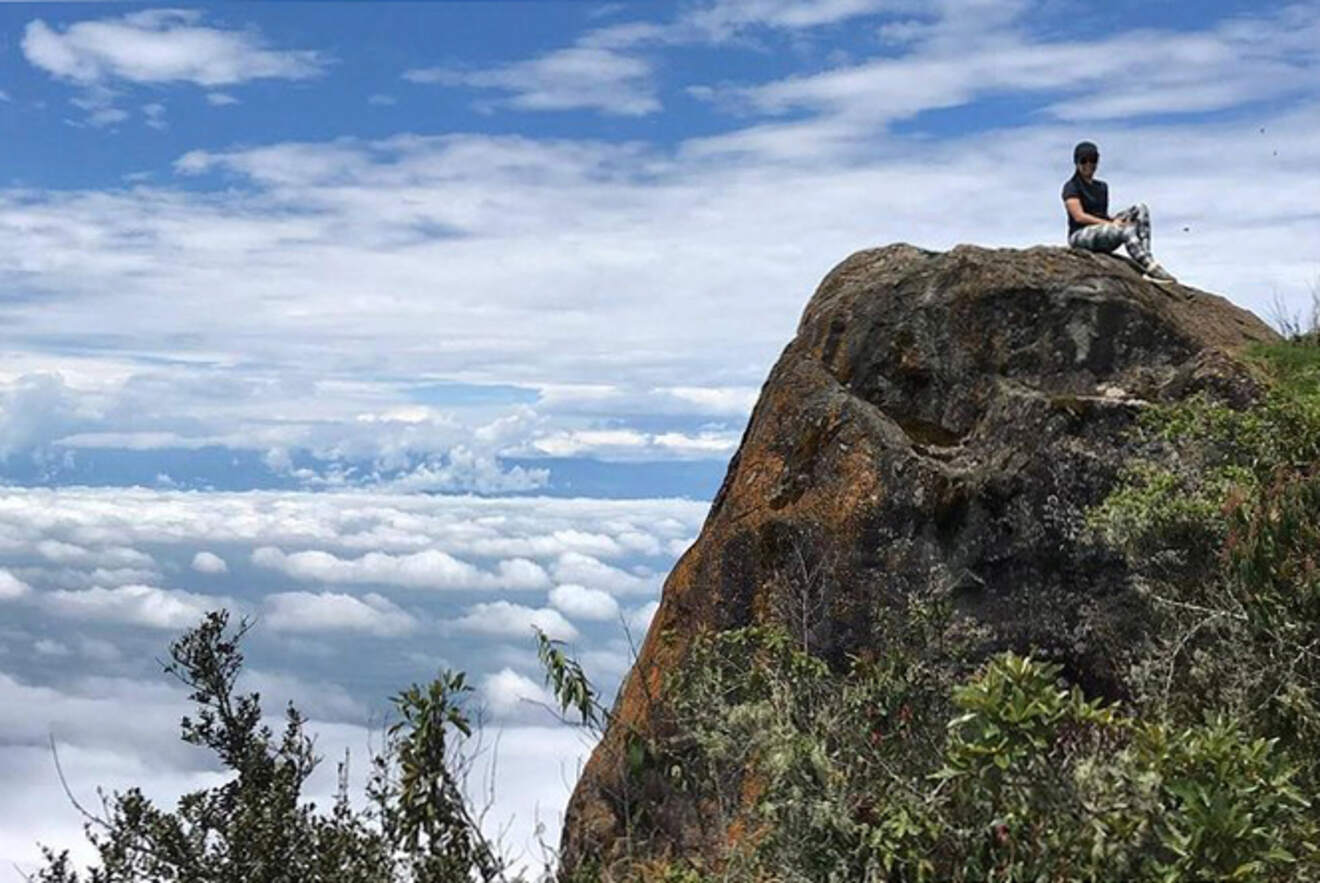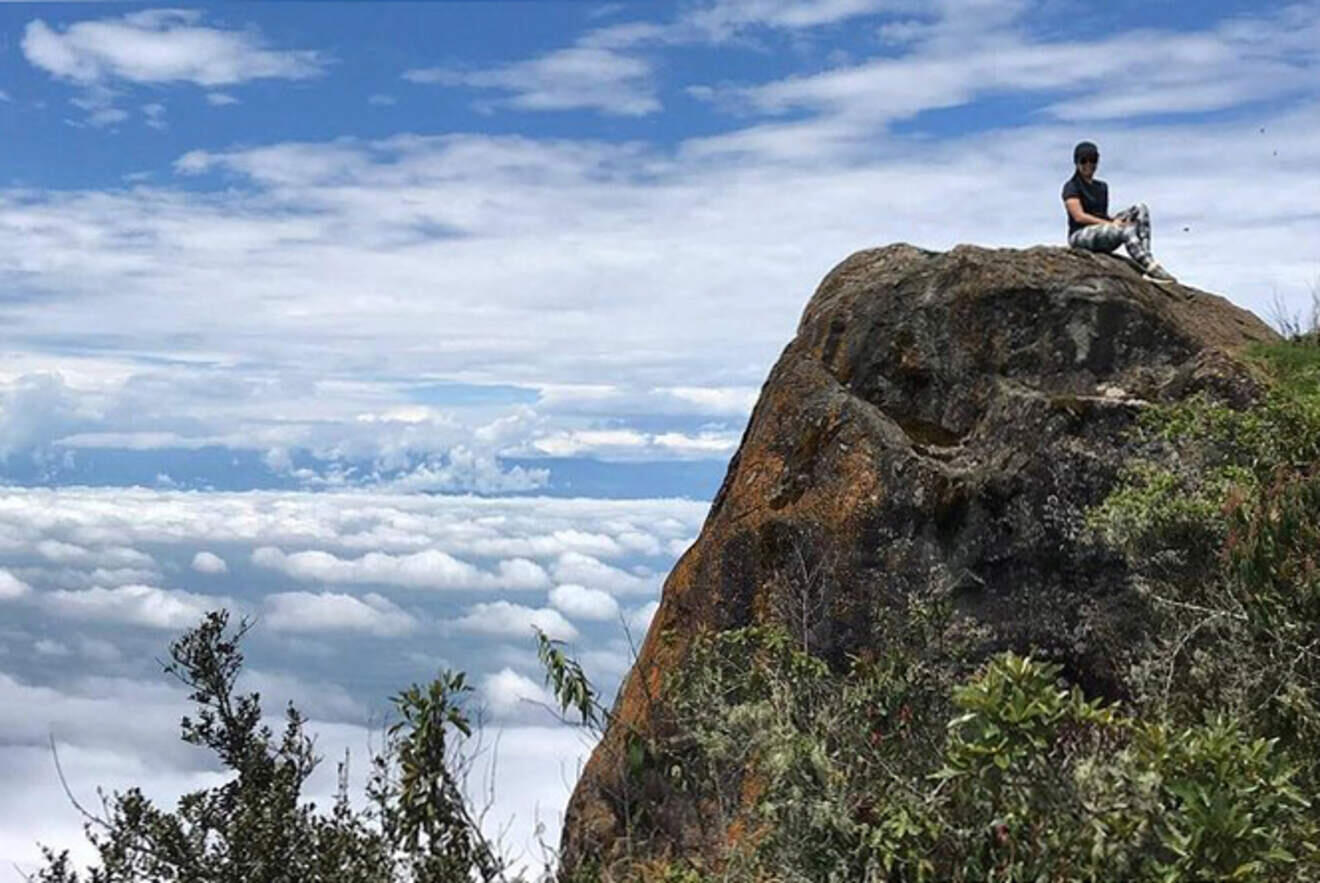 If you're up for a challenging hike completely nestled in nature, then you will love Pico de Loro – a mountain located 1h from Cali. It will definitely make you sweat but, once at the top, you will have one of the most breathtaking viewpoints ever.
Get ready to enjoy panoramas on the whole Valle del Cauca, Western, and Central Cordilleras… and don't forget your camera!
Since it is quite hard to organize as you're only allowed to go there with a guide from the village of Pance, between 6 AM and 8 AM, I suggest you join this full-day trekking tour from Cali. It includes round trip transportation, lunch, and snacks for $120, so you won't have to think about anything!
During the tour, you will also learn about history, plant life, and conservation of ecosystems in Colombia, so it will be both a cultural and physical activity!
PRICE: $120
Join a Full-day Trekking Tour
16. Join a day trip to the Farallones Natural Reserve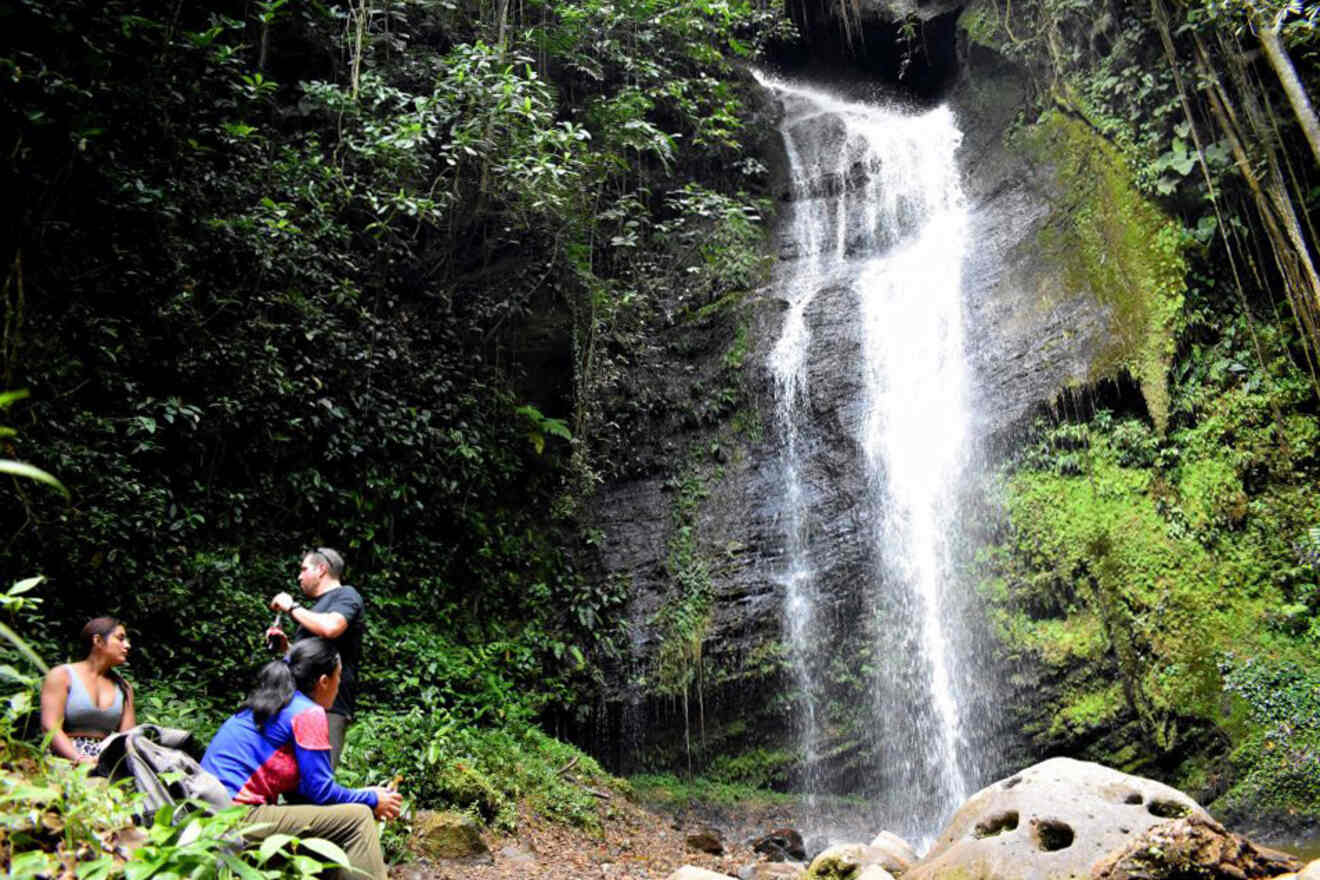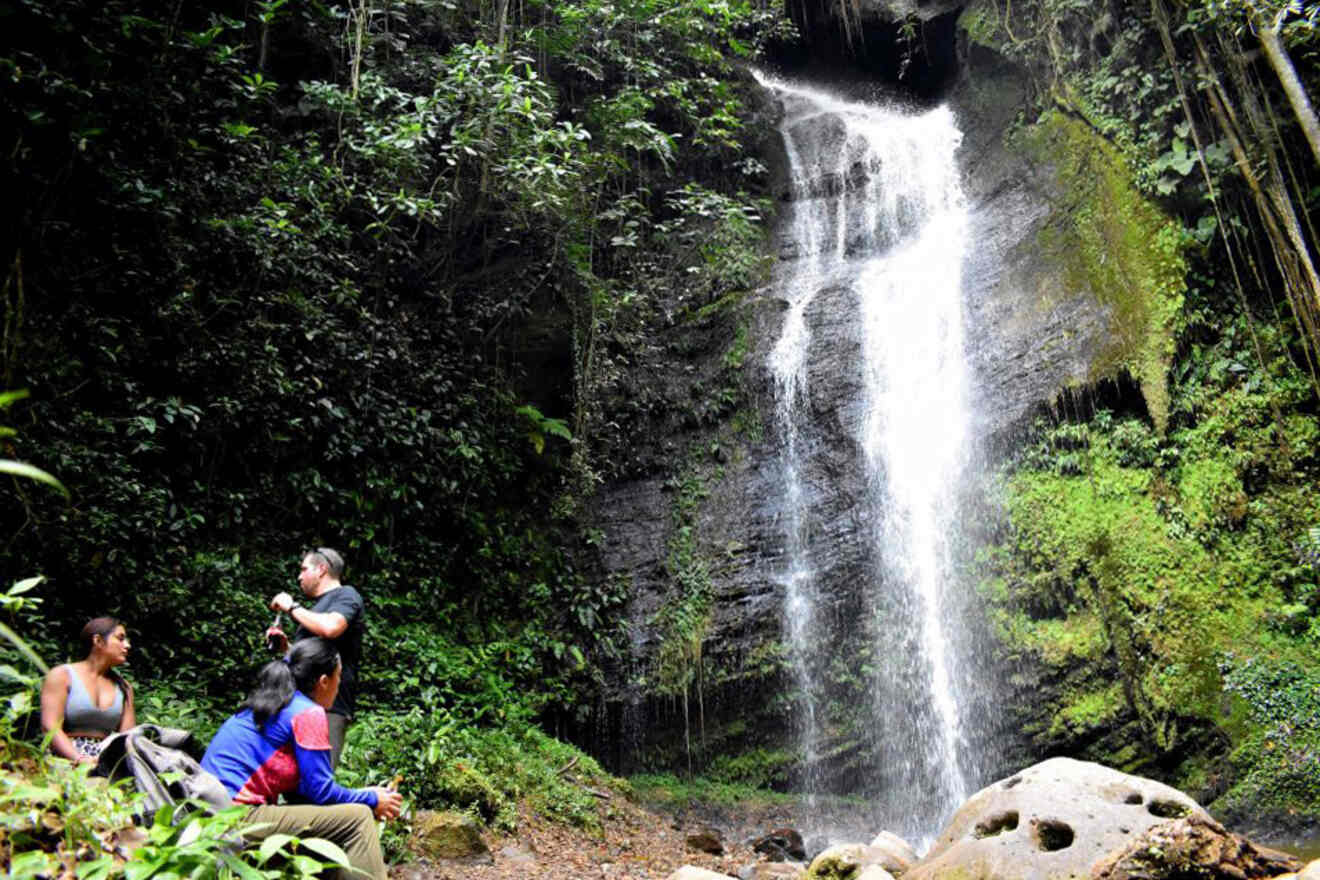 Cali is not only about dance and history. In its nearby surroundings you will find countless amazing natural landscapes to explore, and one of the best ones is the Farallones Natural Reserve, located 1h from the city.
Spend a day completely nestled in nature on this amazing day trip to the Farallones National Reserve, during which you will visit various waterfalls and rivers, do bird watching (particularly popular in the area) and discover the local wildlife.
Your expert guide will bring you to hike through magical ecological trails and rural hills, showing you the best that this area has to offer for $73. I bet that nature lovers will go crazy for this experience!
PRICE: $73
Join a Day Trip to Fallarones Natural Reserve
Where to stay in Cali
The best area to stay in Cali is definitely San Antonio, a beautiful and safe neighborhood with charming old houses, many bars and restaurants, and a pleasant atmosphere. Let's check out 3 great hotel options for any budget: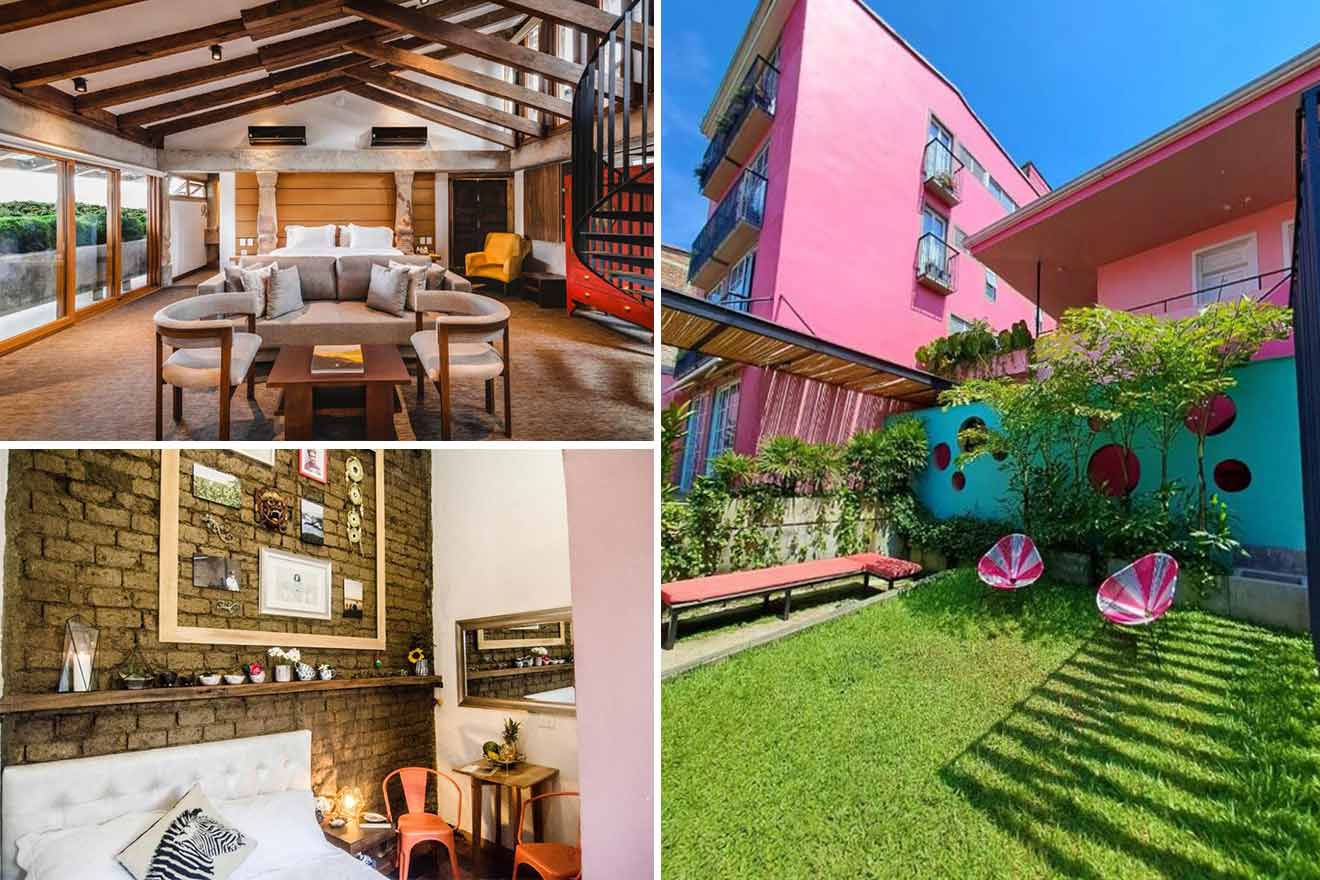 Luxury (US$120 and up): Alko Hotel – Check out this stunning hotel offering accommodation with an outdoor swimming pool, a garden, and a restaurant. It even has a car rental service available, perfect for visiting Cali and its surroundings!
Mid Range (US$40 – US$80): Rossa Palma – This beautiful property is conveniently located in San Antonio and offers spacious rooms with breakfast included, a quiet garden and terrace to enjoy some relaxation, and a tour desk for guests!
Budget (up to US$30): Moonshine Boutique Hostal – If you are traveling on a budget, this cool hostel is for you, featuring very affordable suites with a private bathroom, a terrace, and even some stunning city views!
Check the Rates Here
FAQs about Things to Do in Cali, Colombia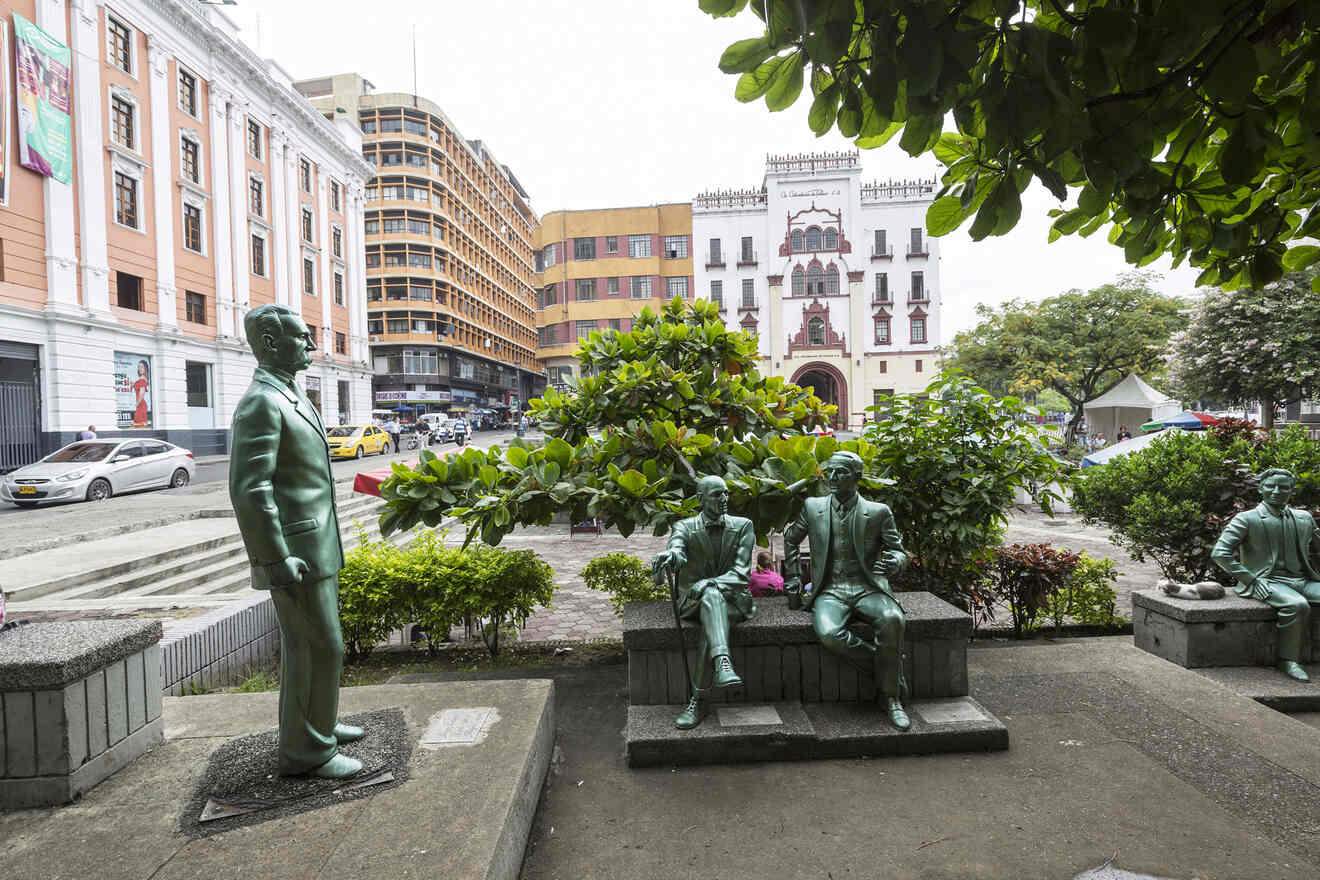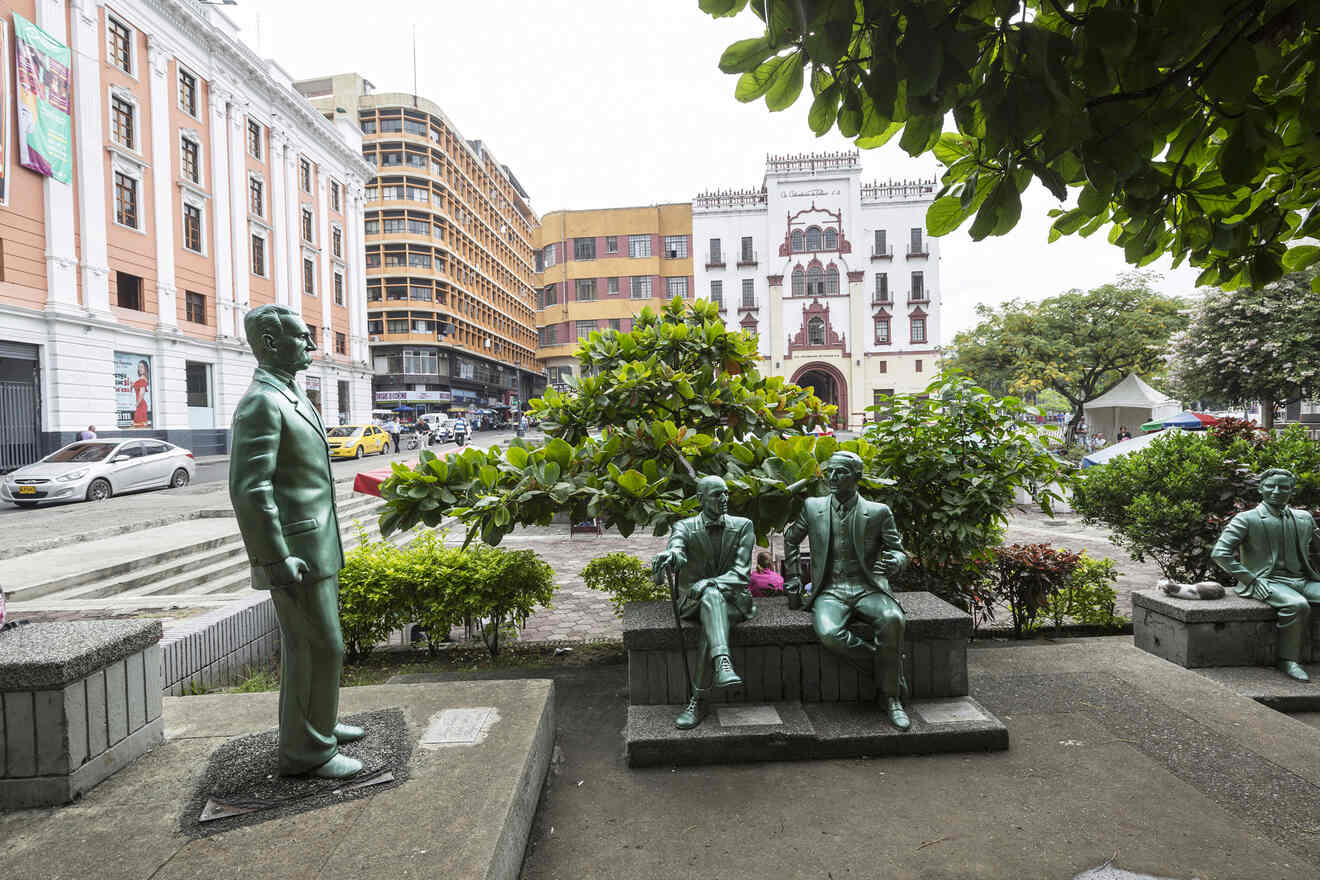 👀 What are the best things to do in Santiago de Cali, Colombia?
The best things to do in Cali, Colombia are: dance salsa at the many clubs like La Topa Tolondra, enjoy panoramic views from the Cristo El Rey monument, or browse the souvenir shops at the Loma de La Cruz park.
💃 What is Cali Colombia most known for?
The city of Cali, Colombia, is particularly known for its big salsa culture (in fact, it is the world's salsa capital), hosting the big Feria de Cali salsa festival every year.
🗓️ How much time do you need in Cali Colombia?
3 days in Cali is the perfect amount of time to explore its main attractions, dance salsa at night, and explore the natural landscapes in its surroundings.
🟡 Is Cali, Colombia, safe for tourists?
In Colombia, Cali is known for being quite unsafe, but if you take the right precautions, travel by taxi at night, and stay in the San Antonio neighborhood, you can have a completely safe experience.
Conclusion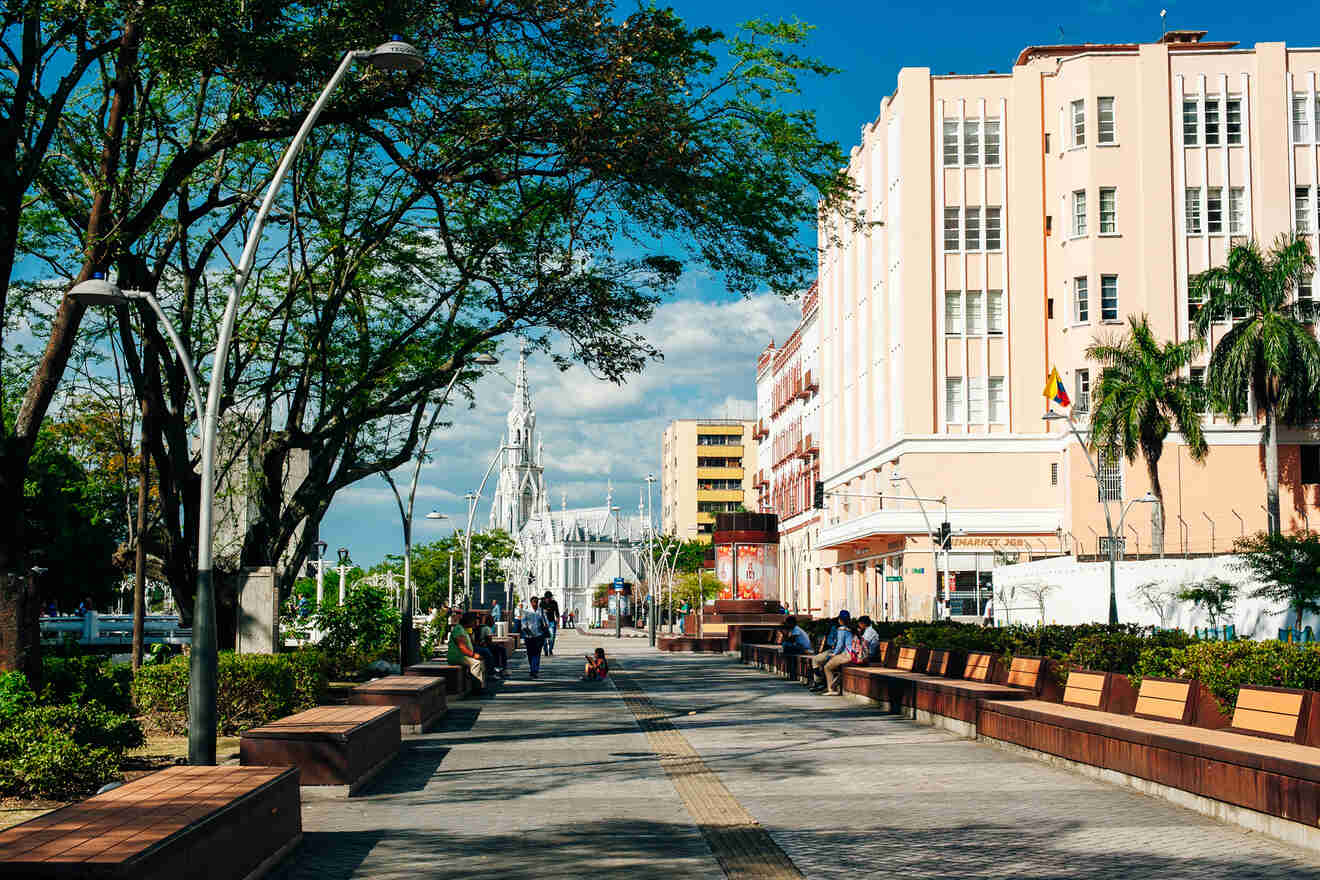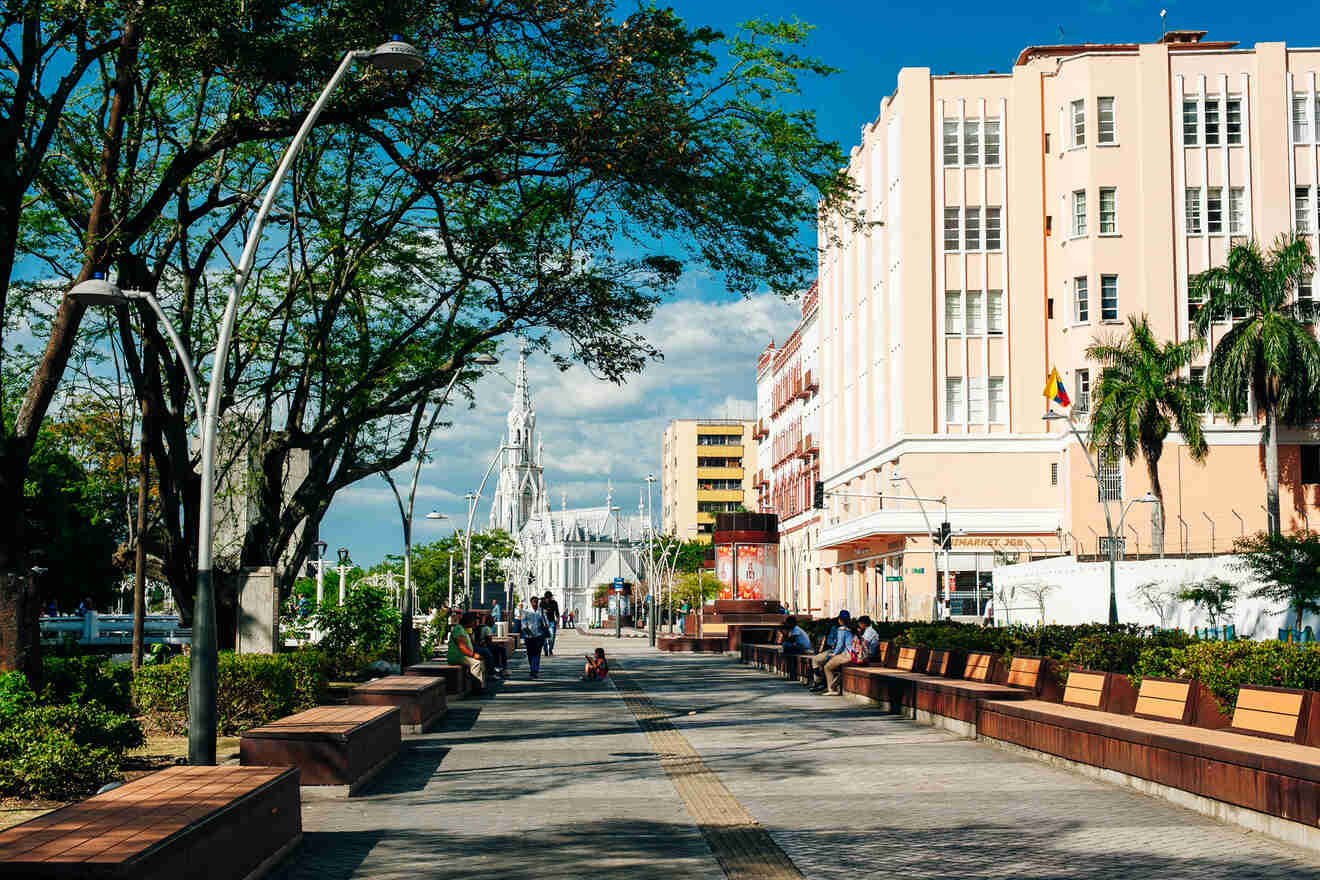 Here we are at the end of this extensive travel guide about the best things to do in Santiago de Cali, a Colombian city located in the Valle del Cauca.
We saw Cali things to do for every taste, from salsa dance classes, city tours, challenging hikes to museums, I think that everyone will be satisfied!
I hope you found my guide useful, and if you have any questions for me or you want to share your experience in Cali, please do so in the comments below. I am looking forward to knowing what you think!
Have an amazing holiday!
Elena
---
Pin it for later!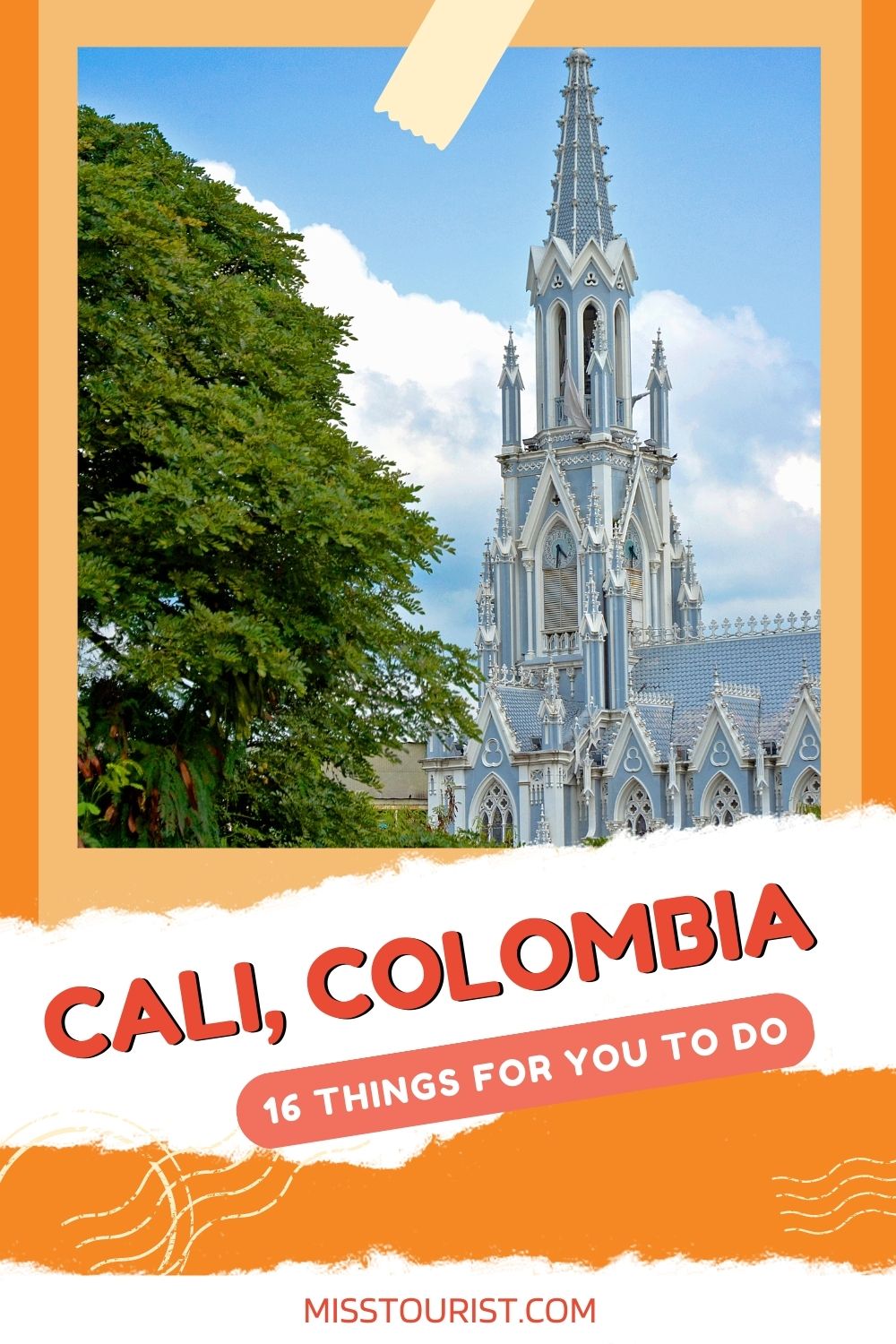 Pin it for later!