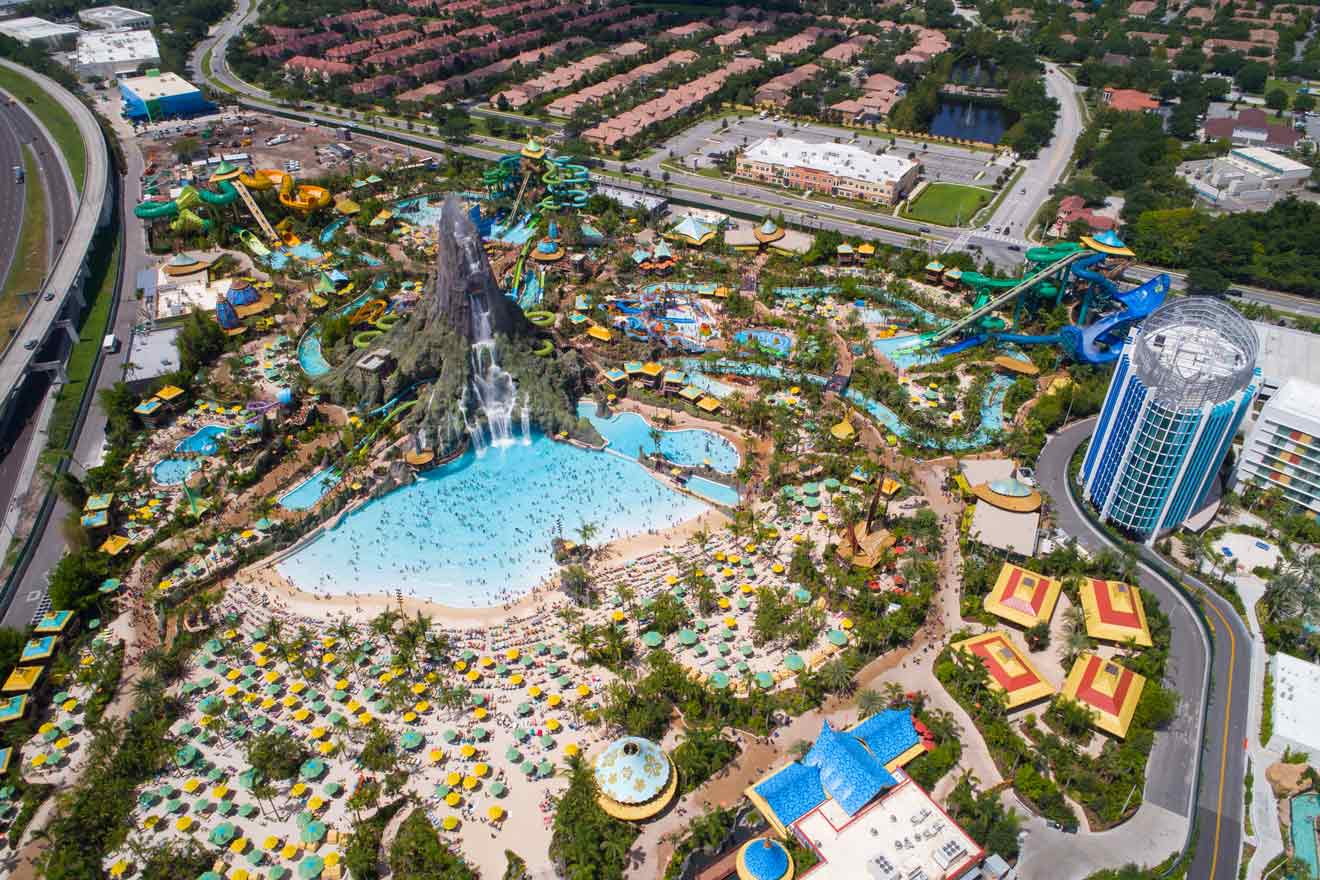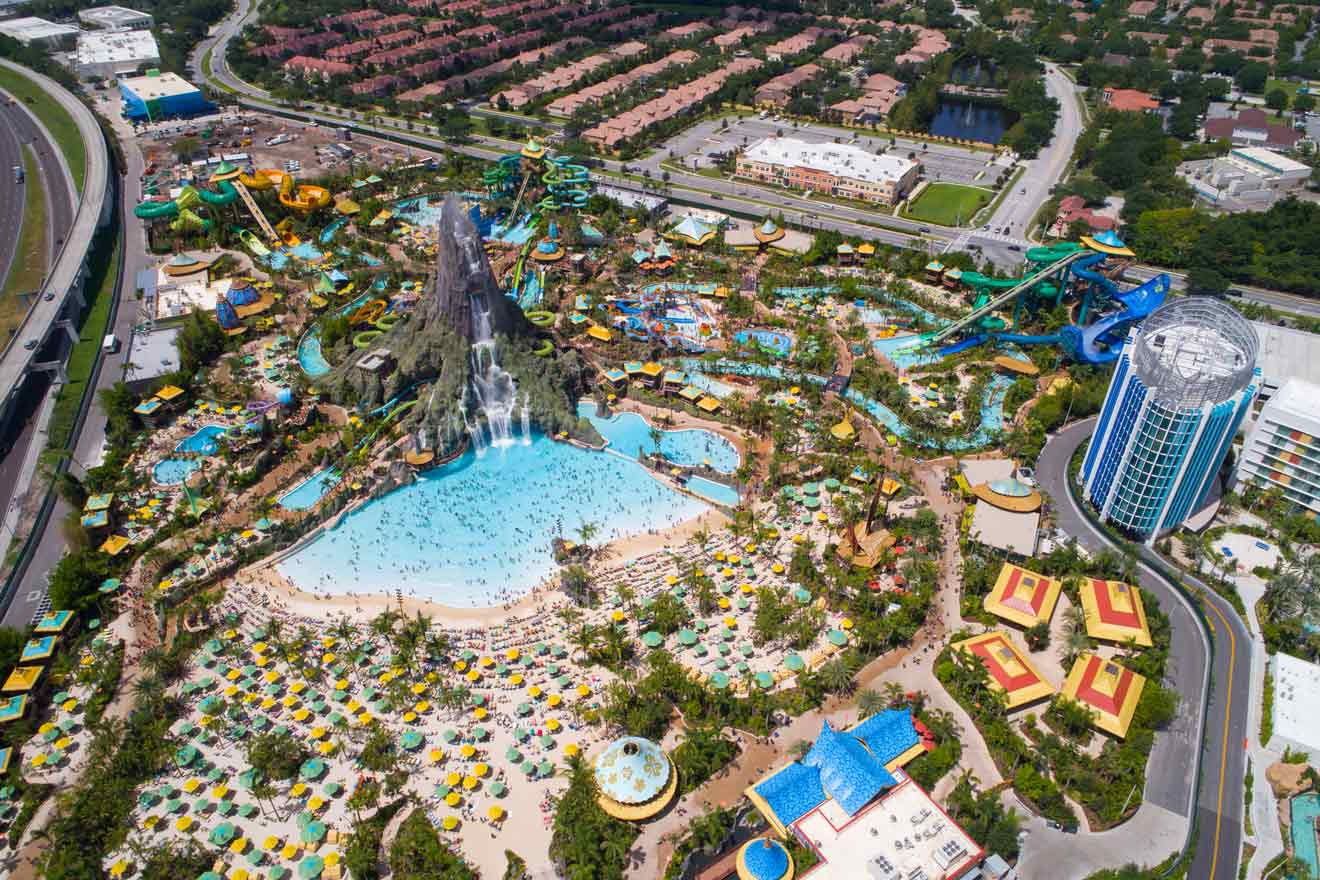 Have you ever taken a vacation somewhere and loved it so much, you ended up moving there? That's exactly what happened to me after spending time in Central Florida!
With world-renowned theme parks, stunning nature reserves, and beautiful beaches, Central Florida is a must-do destination I'm proud to call home. So, if you're looking for the best things to do in Central Florida according to a local, you've come to the right place!
There is something for everyone in this beautiful part of the sunshine state, whether you're in search of adventure, magic, or a little R&R. I've rounded up the best of the best Central Florida has to offer, from family-friendly attractions to one-of-a-kind experiences adults will love.
In this post, we'll cover 20 fun and unique things to do in Central Florida (beyond just visiting Walt Disney World; hopefully that's already on your to-do list!), as well as what you need to know before you go.
Let's jump right in!
If you are in a hurry
Central Florida is a wildly popular vacation destination, so you'll want to start booking your must-do's ASAP!
Here are the main things to book in advance:
Since Central Florida covers a bigger area, here's a map to visualize where everything is located:
1. Make magical memories Walt Disney World
Chances are, you've already heard of this one! Walt Disney World is a must-do on any Central Florida trip, but with so much to see and do at its four iconic theme parks. I narrowed down my top 3 unmissable experiences for you.
1.1 Eat and drink around the world at EPCOT in Walt Disney World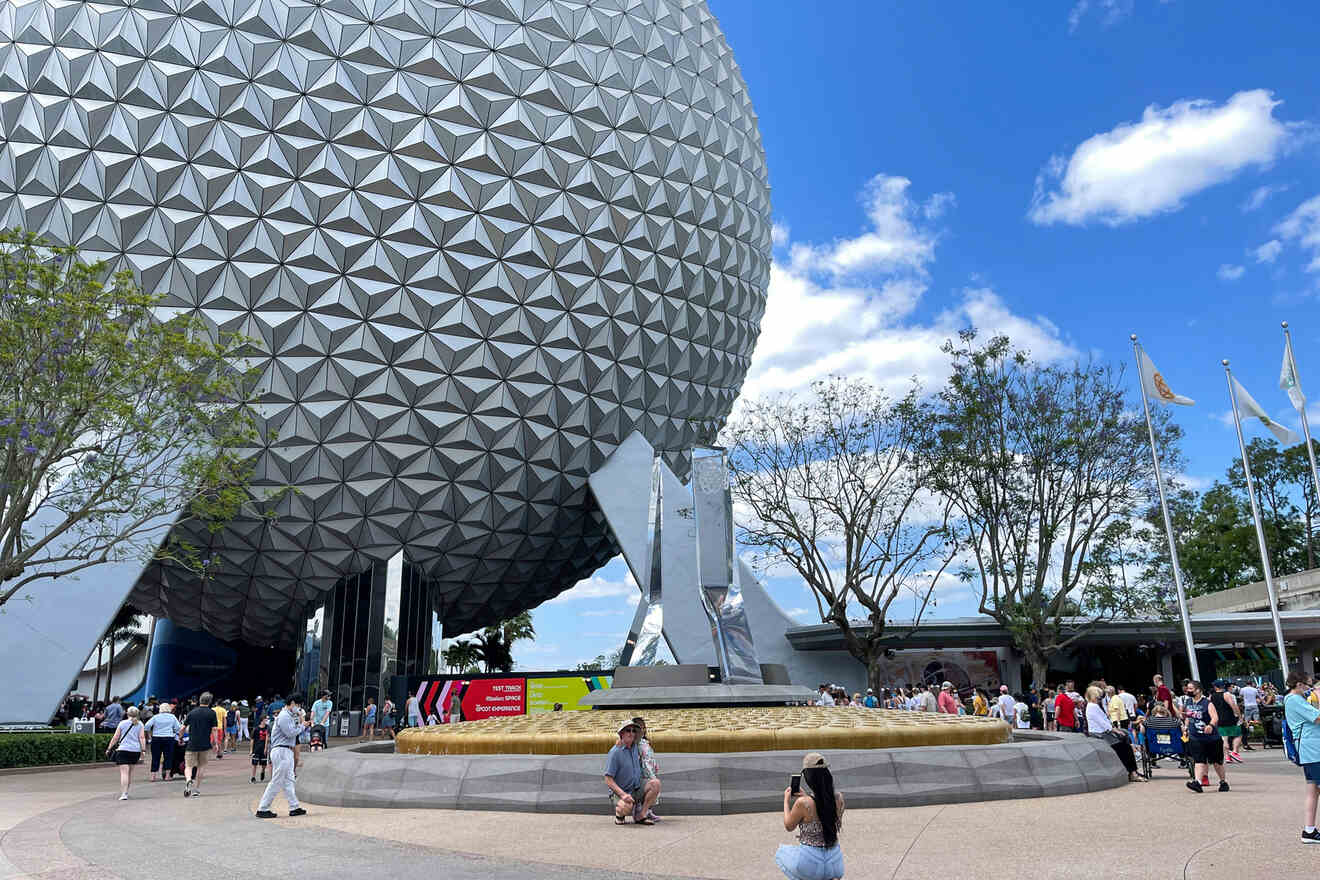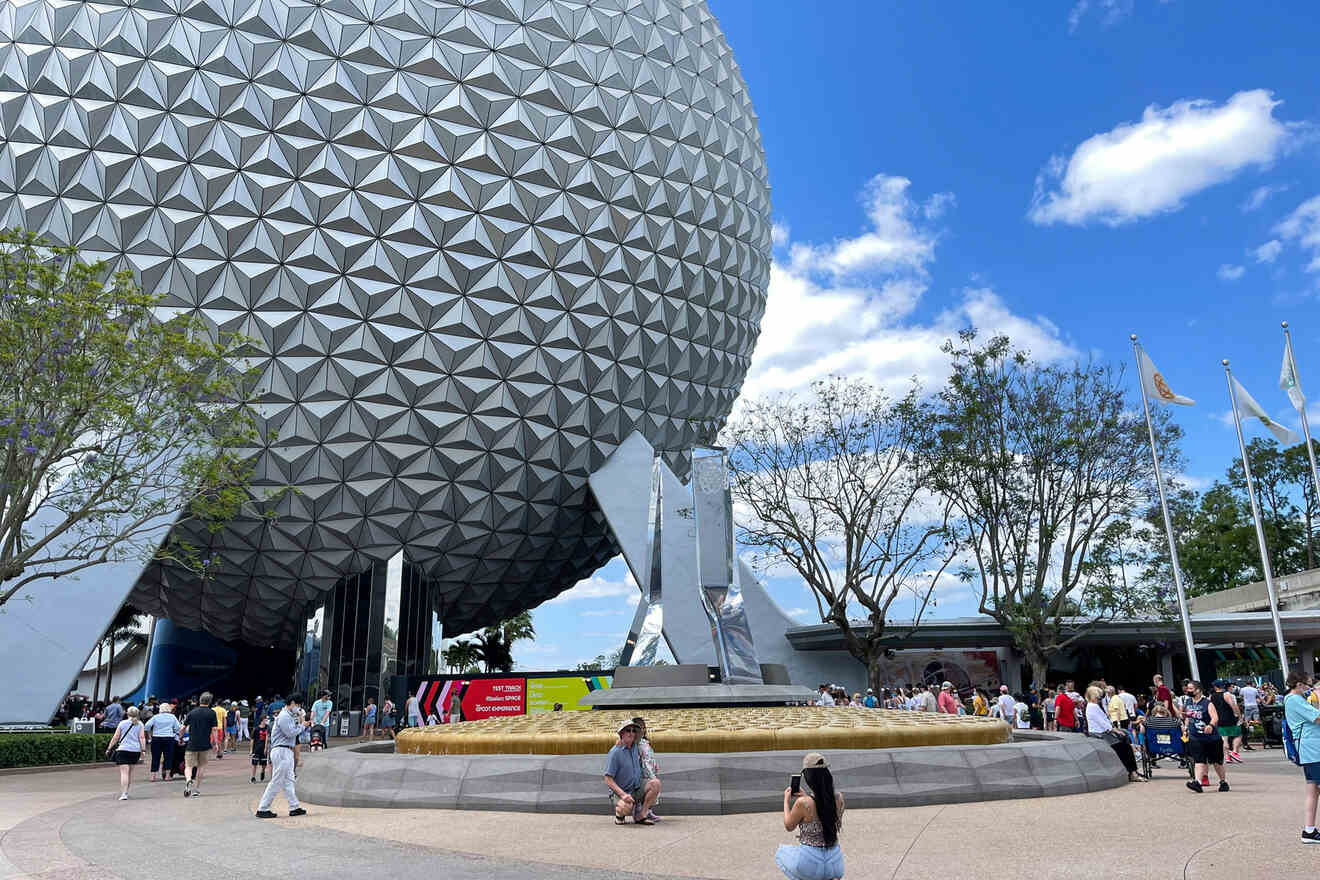 Experience the culture, cuisine, and cocktails (if that's your thing 😉) of 11 incredible countries, all in one day! The World Showcase at EPCOT is my absolute favorite thing to do in Central Florida, and you won't find anything like it anywhere else.
Each country has its own pavilion, where you can immerse yourself in the architecture, learn about the history, enjoy unique entertainment, shop for authentic gifts, and savor celebrated food and drinks.
This is something you need to plan for in advance though, since Walt Disney World operates on a reservation system. Before buying your ticket, check availability to ensure your desired day and park are available. Once confirmed, buy your ticket(s) and immediately make park reservations for you and everyone in your party.
PRICE: Varies depending on date
1.2 Shop, sip, and dine at Disney Springs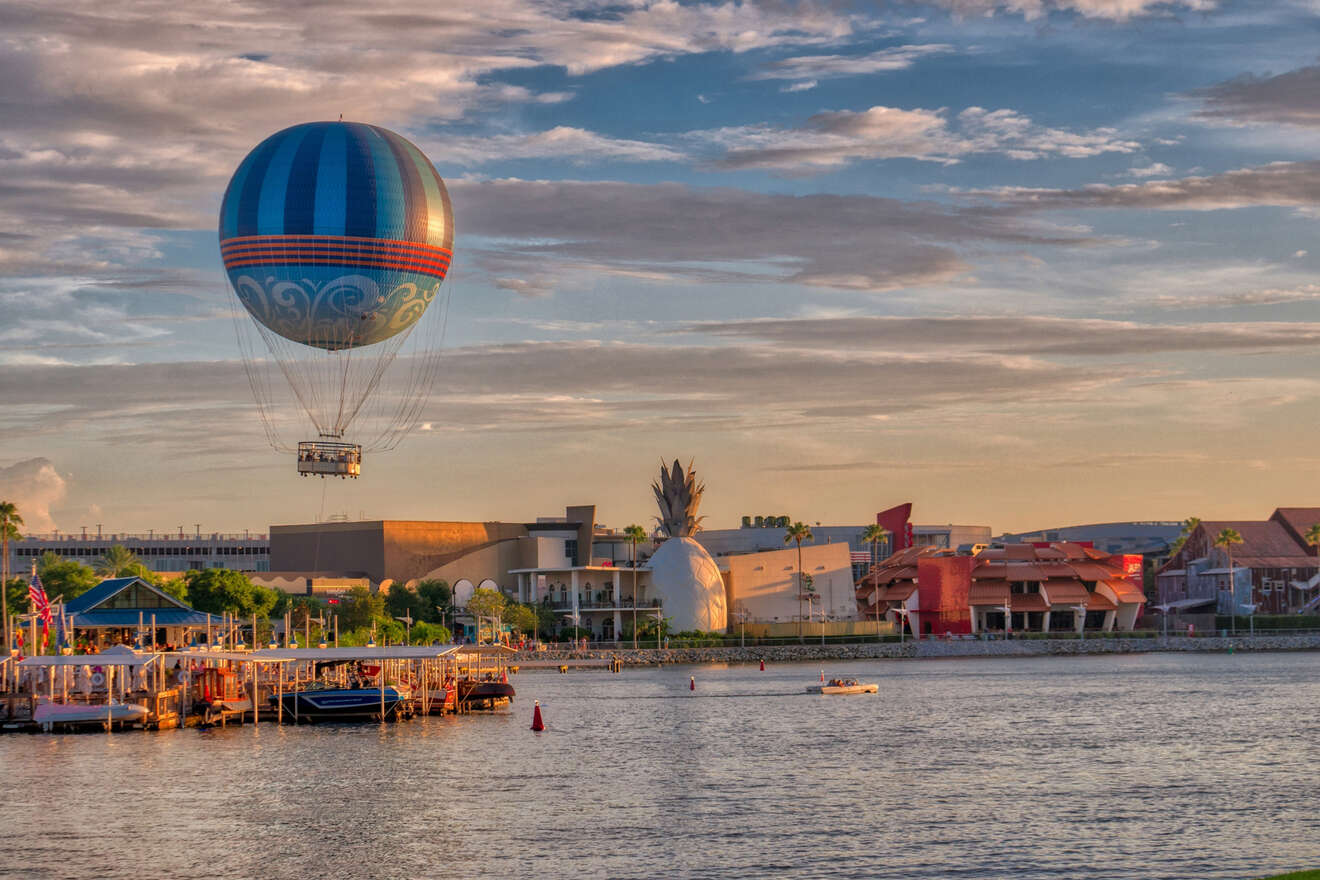 Even as a local, I'm always willing to brave the crowds at Disney Springs because I love it that much. Disney Springs is a walkable, outdoor shopping, dining, and entertainment complex with activities for people of all ages! It offers the variety of a mall, set against a picturesque lake, with the customer service and attention to detail Disney is known for.
Discover uniquely themed restaurants and bars, like The Boathouse® (where you can take a vintage amphicar out on the lake!), T-REX™ (a dino eatery that takes you back in time to the prehistoric ages), Paddlefish (serving up phenomenal seafood on a reimagined steamboat with 360° views), and Jock Lindsey's Hangar Bar (straight out of Indiana Jones).
PRO TIP: While there are plenty of quick service options for meals, you'll want to make reservations in advance for signature dining.
PRICE: free admission
1.3 Go back in time at Disney's Boardwalk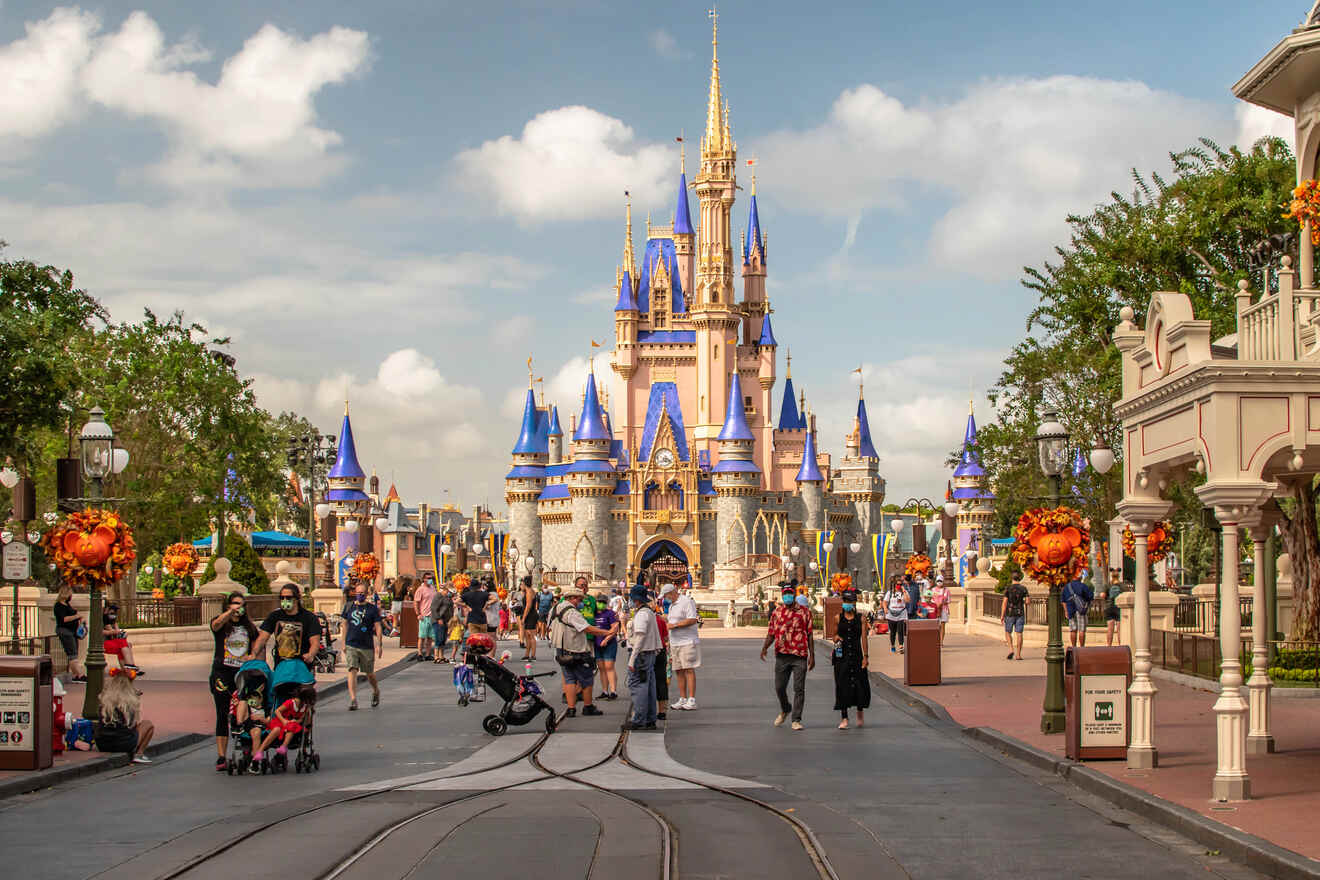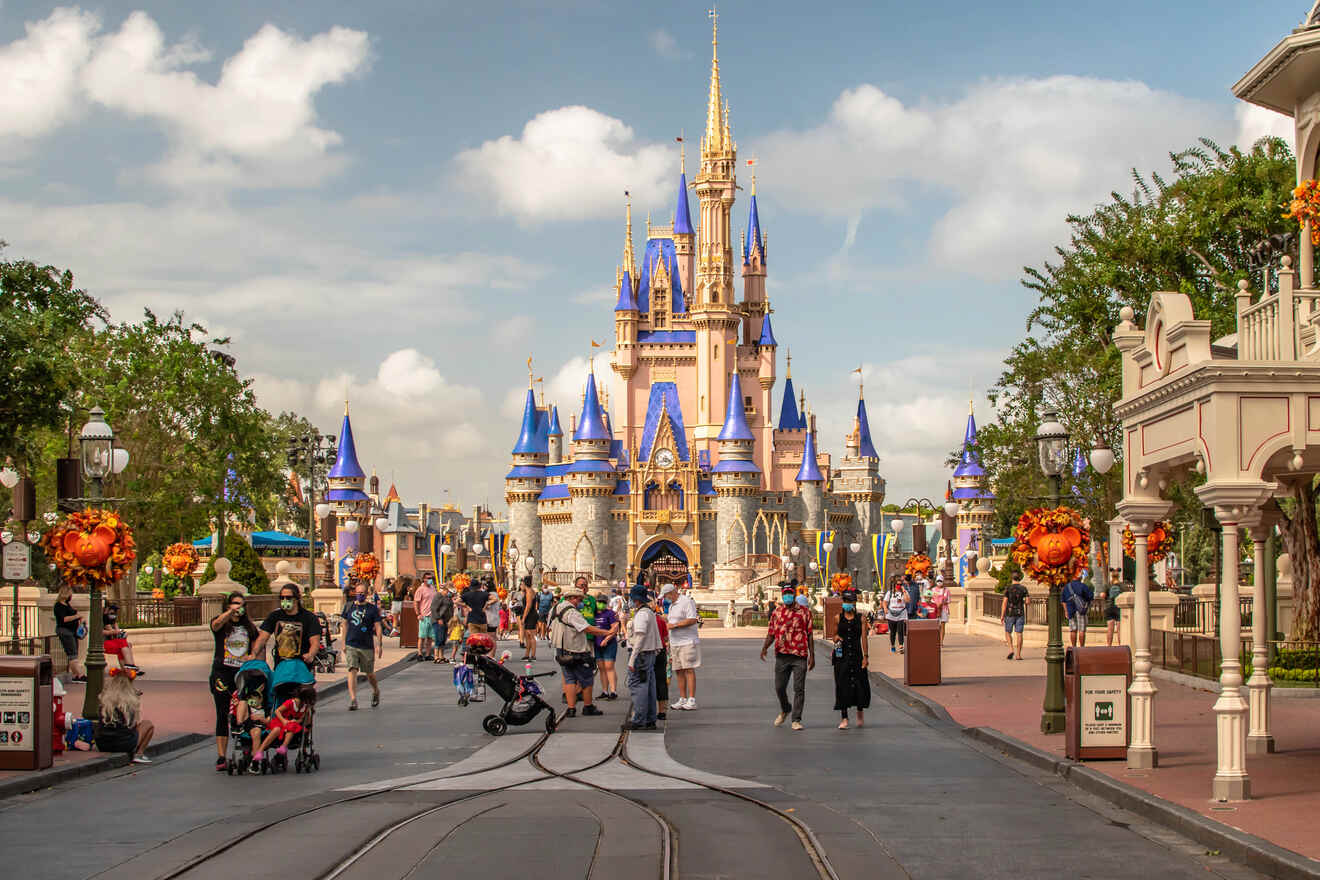 Disney's Boardwalk is a nostalgic hub of bars, restaurants, activities, and entertainment based on turn-of-the-century boardwalks, like those in Coney Island and Atlantic City. 
While there are resorts on sight, you don't need to be a guest or even have a park ticket to enjoy this unique Central Florida experience. It's a fantastic option for the whole family, as there are countless things to do for adults and children alike! My must-do's at Disney's Boardwalk are Jellyrolls, the 21+ dueling pianos bar, and dinner at Flying Fish Café.
PRO TIP: I highly recommend making advanced dining reservations if you want to eat at any of the delicious sit-down Boardwalk restaurants. You can do so up to 60 days in advance.
PRICE: free admission
2. Step into the story at the Wizarding World of Harry Potter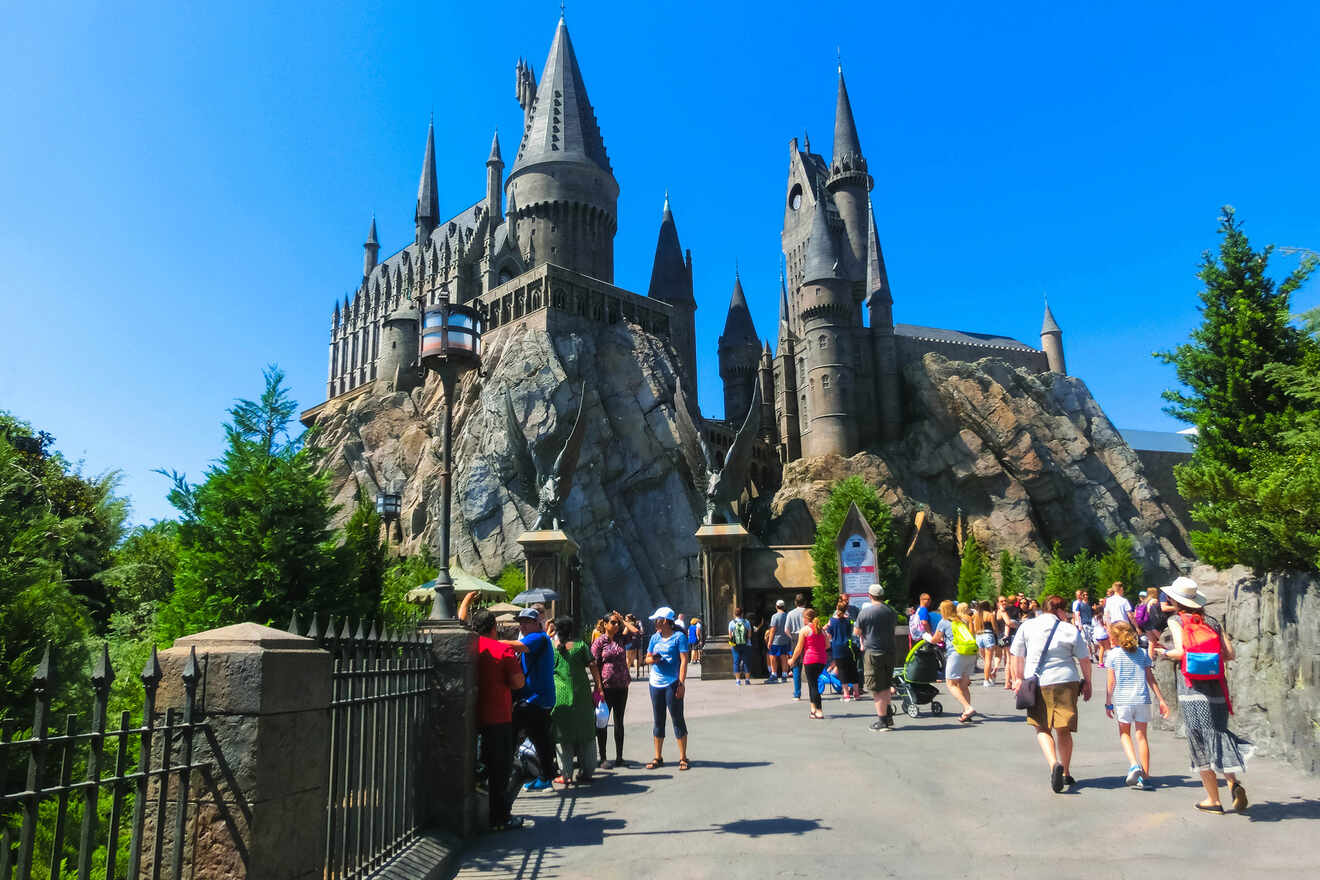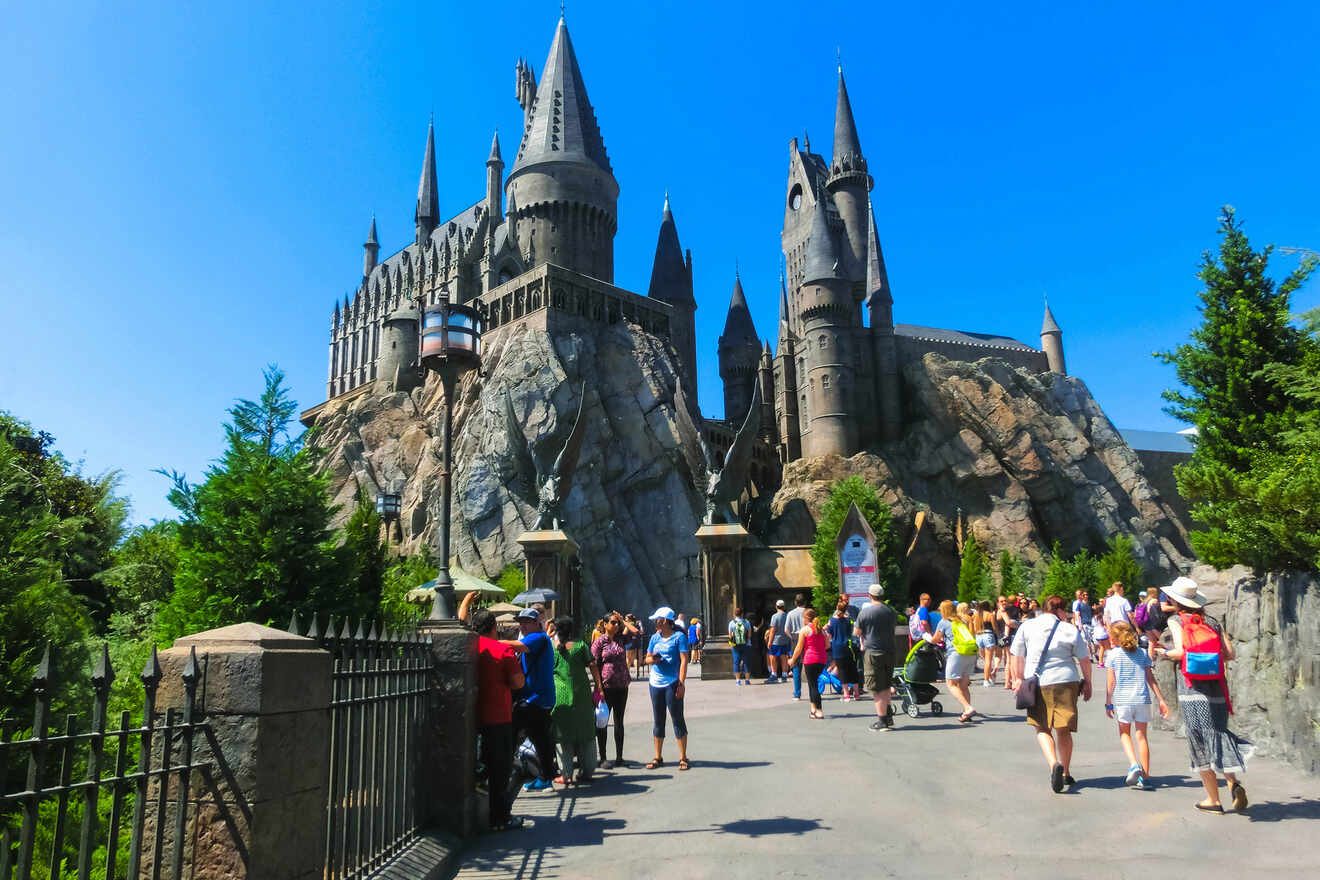 The magic of these beloved books and movies is brought to life at the Wizarding World of Harry Potter, located at Universal Orlando Resort. Stroll through Hogsmeade and Diagon Alley, sip butterbeer at Three Broomsticks, take a thrilling ride through Hogwarts and Gringott's, and much, much more!
The Wizarding World of Harry Potter, often referred to as "Harry Potter World," is split between the 2 theme parks at Universal Orlando Resort: Diagon Alley in Universal Studios, and Hogsmeade in Islands of Adventure. I highly recommend the Park-to-Park ticket, so you can take the Hogwarts Express from one to the other, but for a more budget-friendly option, visit one or the other for a magical experience complete on its own.
PRO TIP: Universal Orlando Resort offers great discounted deals year-round. Check their vacation packages for opportunities to save money on your next trip. They even have a bundle especially for Potterheads. However, if you like a single ticket then this one is a great option because you can cancel at any time.
PRICE: US$121 per person
Buy Your Tickets
3. Explore outer space at Kennedy Space Center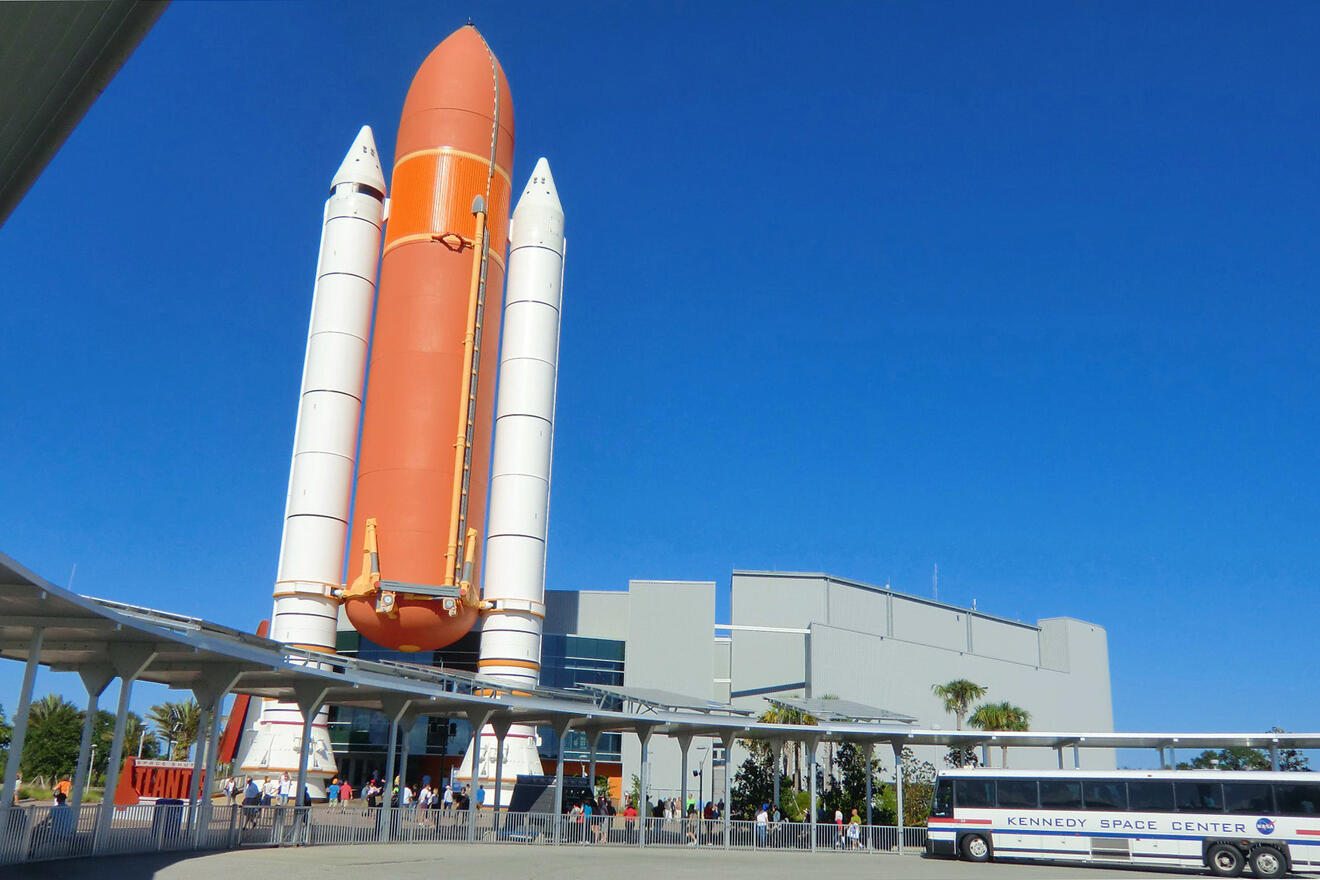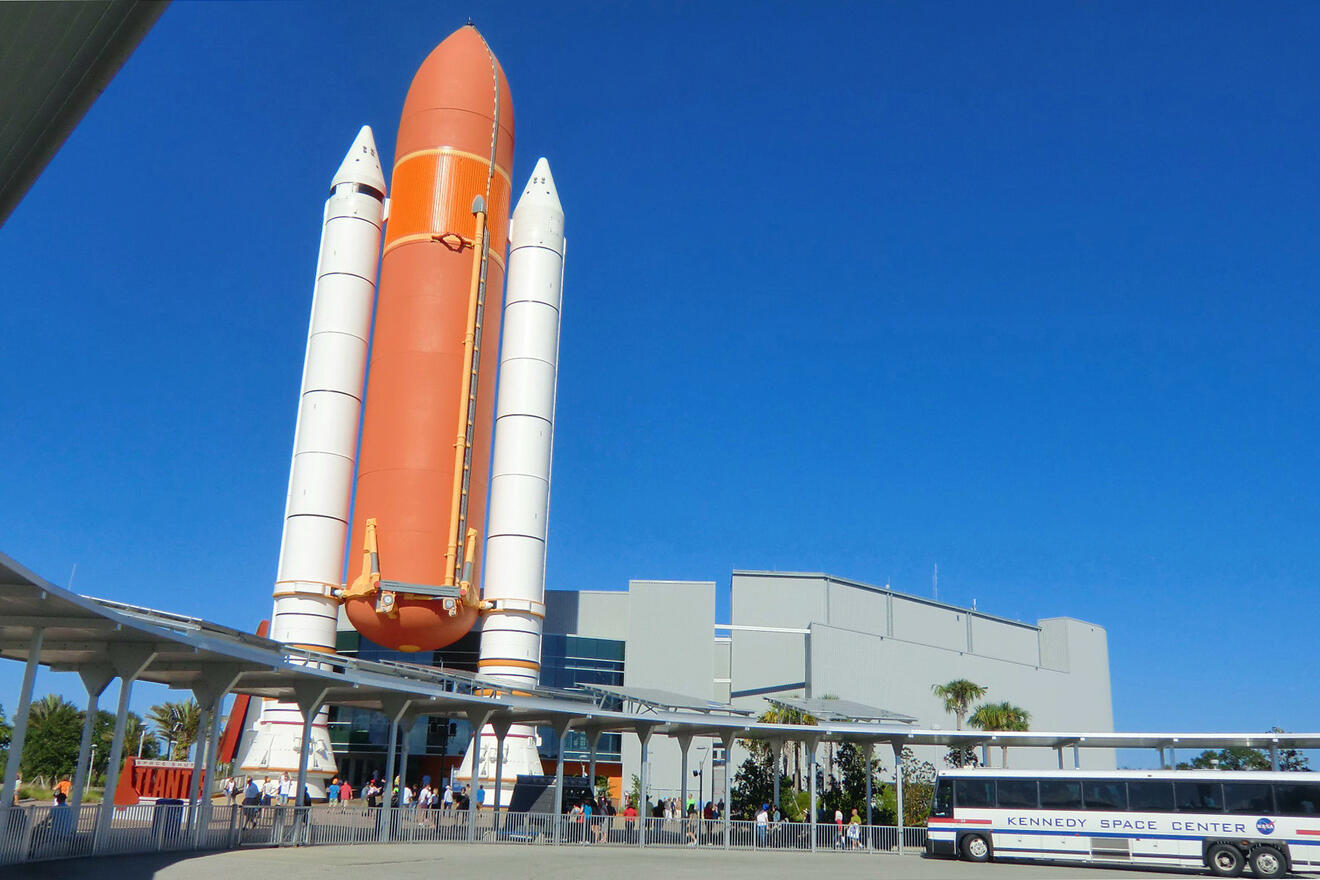 Looking for something to do on your vacation that's out of this world? Check out the Kennedy Space Center Visitor Complex in Merritt Island. Its interactive, mind-blowing exhibits take you through the history of NASA's space program and right into the action.
See legendary history in person at the Apollo/Saturn V center, take a walk through the U.S. Astronaut Hall of Fame, and experience a state-of-the-art simulated rocket launch first hand! It's the closest you can get to space without leaving the atmosphere.
PRO TIP: Sign up for the Apollo/Saturn V tour as soon as you arrive! Since it's a restricted area that you're only able to see on the official tour, the tours fill up quickly!
PRICE: US$80 for adults, US$70 for children
Buy Admission Tickets
4. Cool off at Wekiwa Springs State Park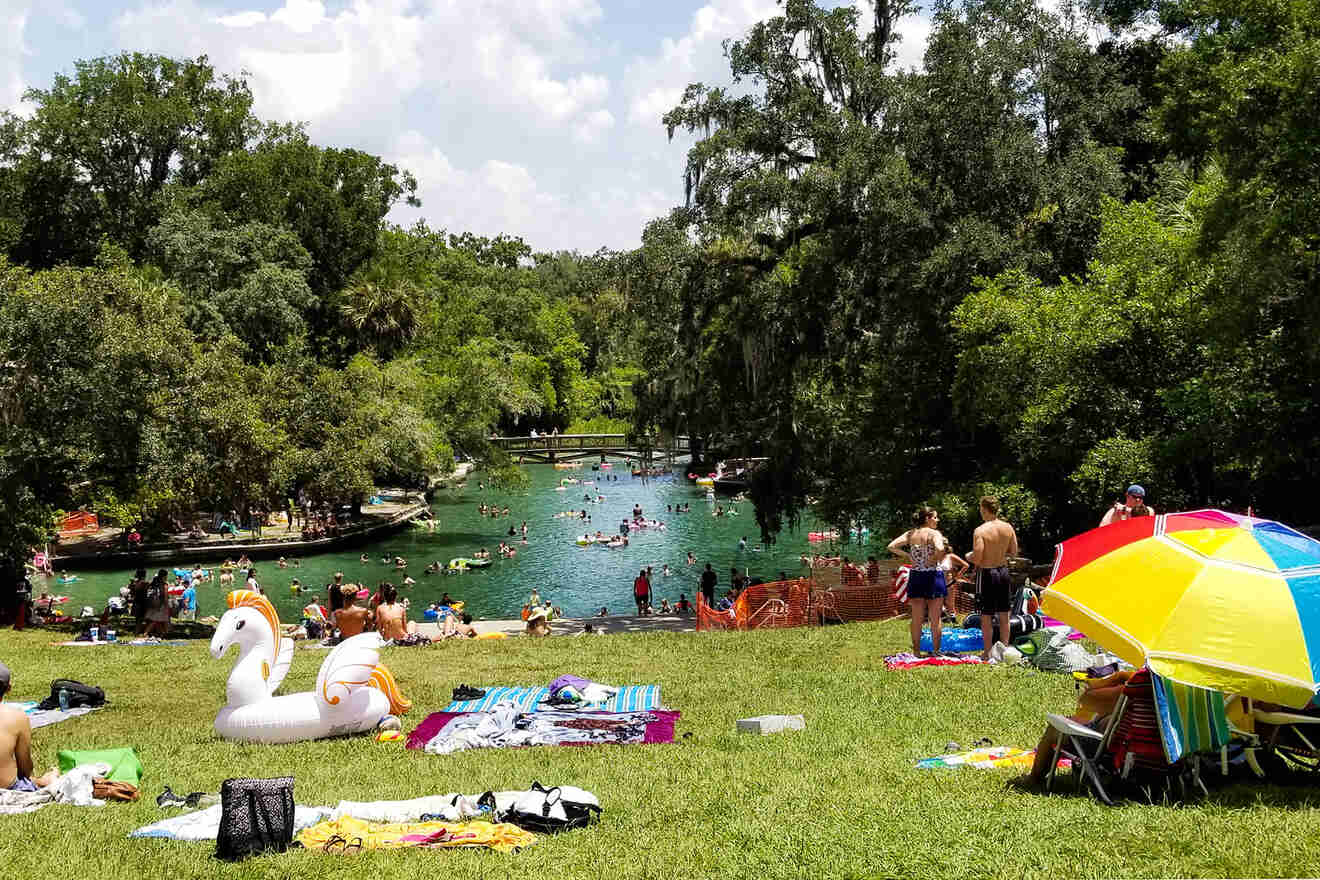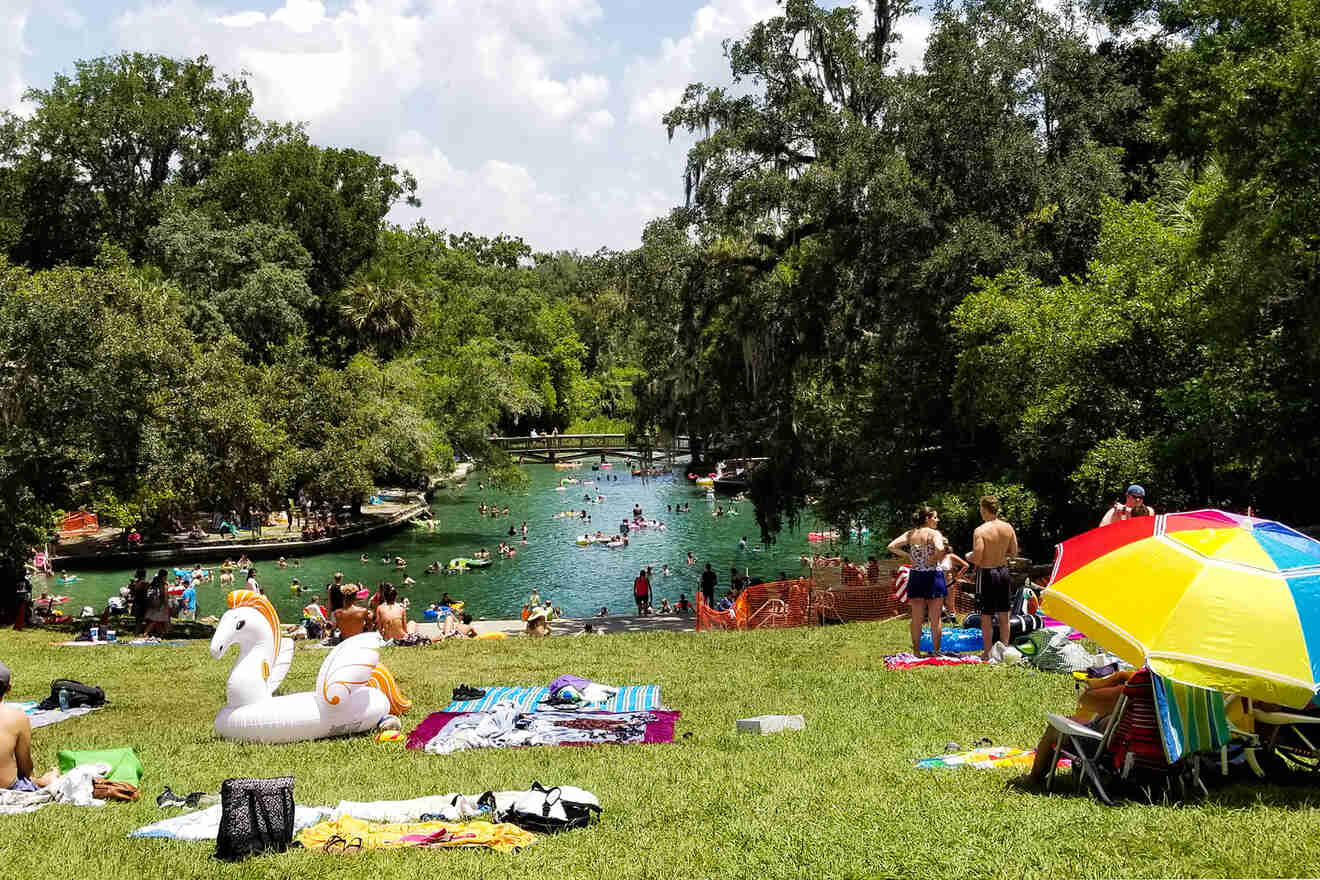 Swimming, hiking, paddling, and camping are just a few of the many adventures to be had at Wekiwa Springs State Park. It's Orlando's longest-running tourist attraction (about an hour drive from the theme parks), and is frequented by visitors and locals alike!
Picture yourself floating happily in the crystal clear spring water surrounded by lush foliage– it's heaven on Earth right here in Central Florida. Canoe and kayak rentals are available on site, but my favorite way to see Wekiwa Springs is on a guided tour. This Wekiva River Kayak Tour is a 4-hour scenic adventure, where you'll learn all about (and see!) the native wildlife, and enjoy a picnic lunch!
PRO TIP: You can purchase a single use day pass online in advance, but Wekiwa Springs is first come, first served, and has been known to reach capacity. Your best bet is to arrive early, or visit on a weekday!
PRICE: US$86 per person
Book a Kayak Tour
5. Get inspired at Bok Tower Gardens in Lake Wales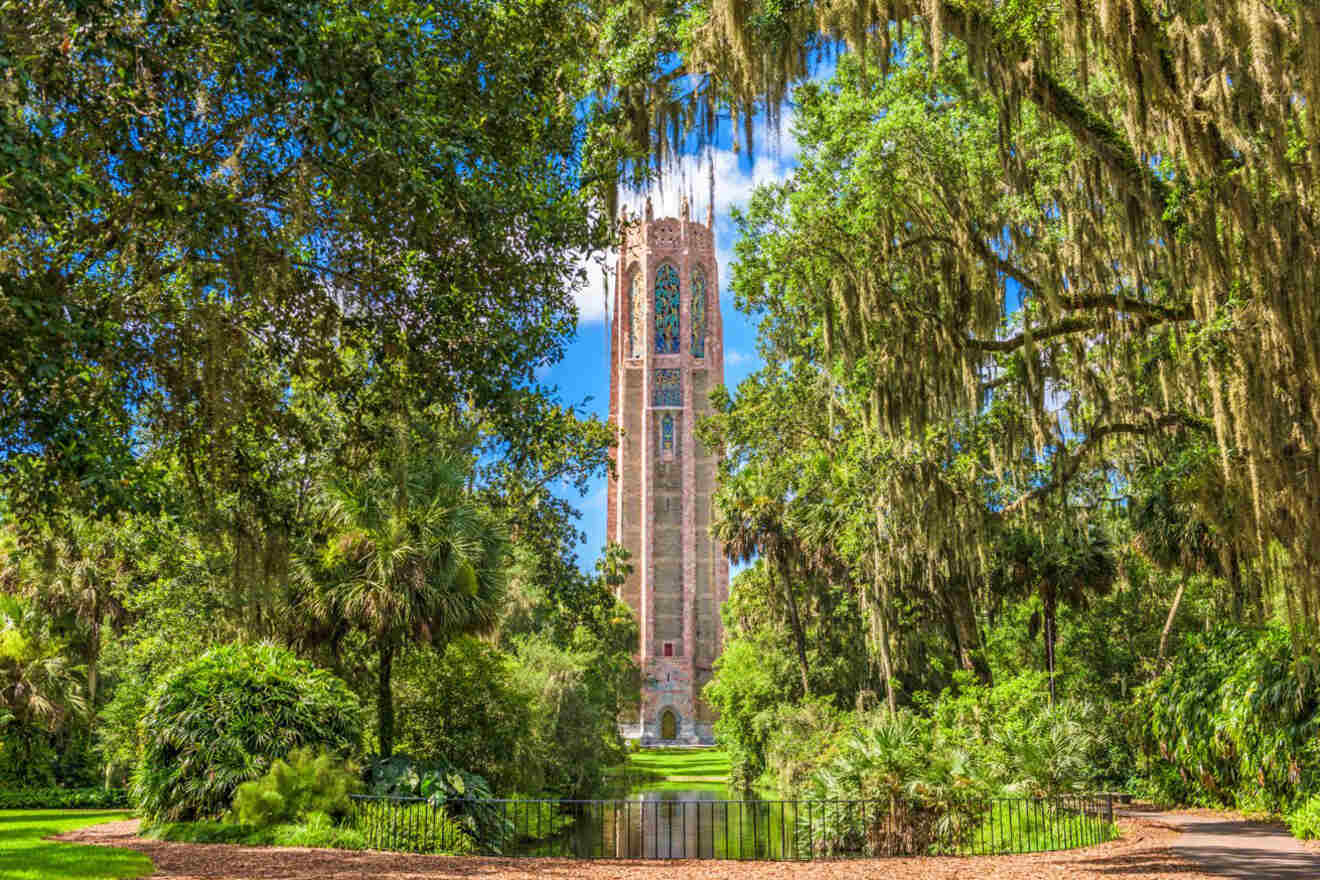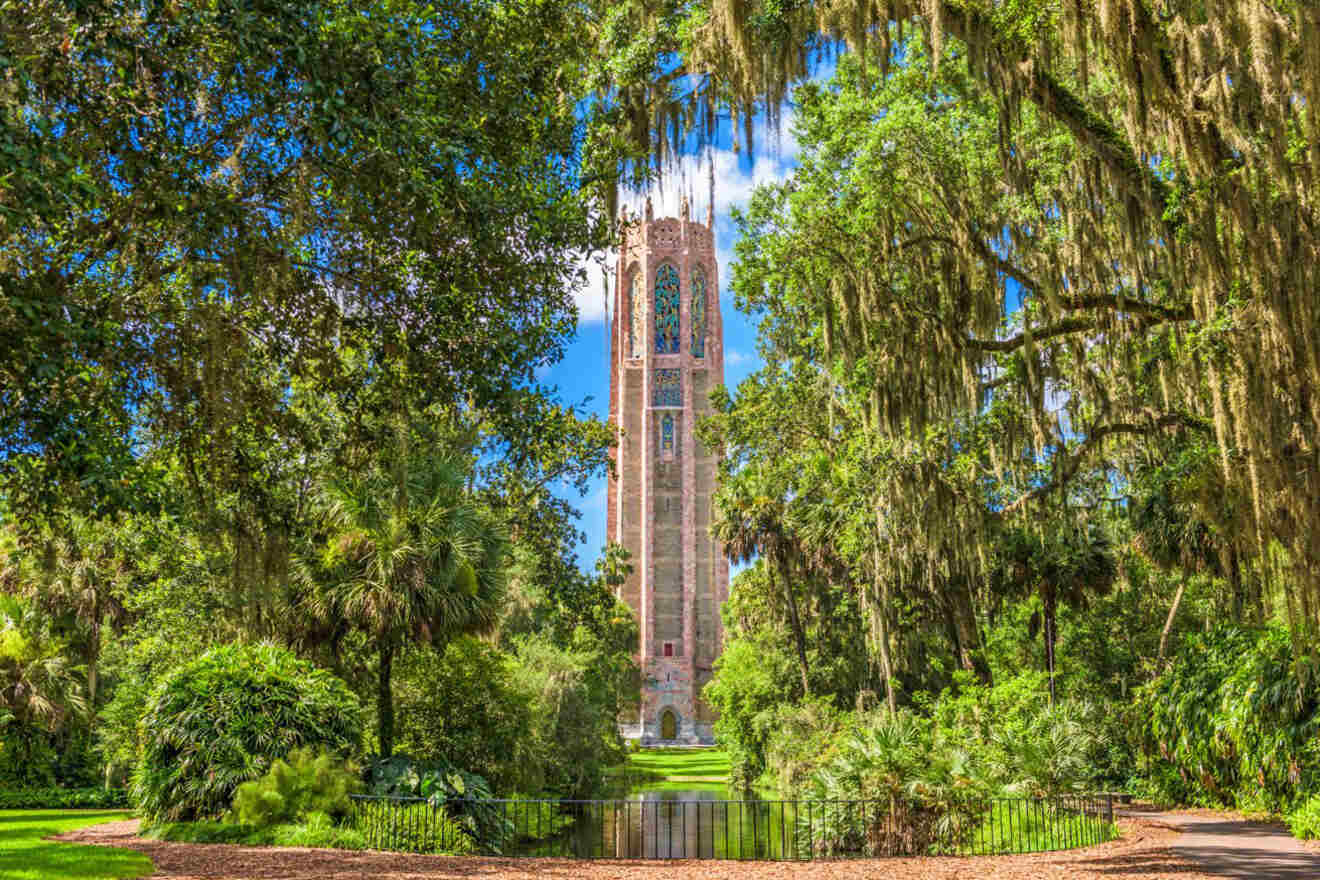 There is no shortage of excitement in Central Florida, but if you're seeking some peace and tranquility, head over to Bok Tower Gardens in Lake Wales. The best way to describe Bok Tower Gardens is awe-inspiring. Take a leisurely stroll through the gorgeous, historic gardens (home to 126 species of birds!), hike the Pine Ridge Reserve trail, and enjoy a concert at the incredible singing tower.
The Bok Tower Gardens Singing Tower is a 205-foot bell tower with 60 bells that's actually a rare musical instrument called a carillon, and a true work of art. Children can have some fun in the sun at the Hammock Hollow Children's Garden. For an additional cost of around $7, you can also take a self-guided tour of a breathtaking 20-room Mediterranean mansion, El Retiro Estate.
PRICE: General admission is US$17 for adults, US$5 for children ages 5 to 12, US$5 for dogs
6. Kayak with manatees in Blue Springs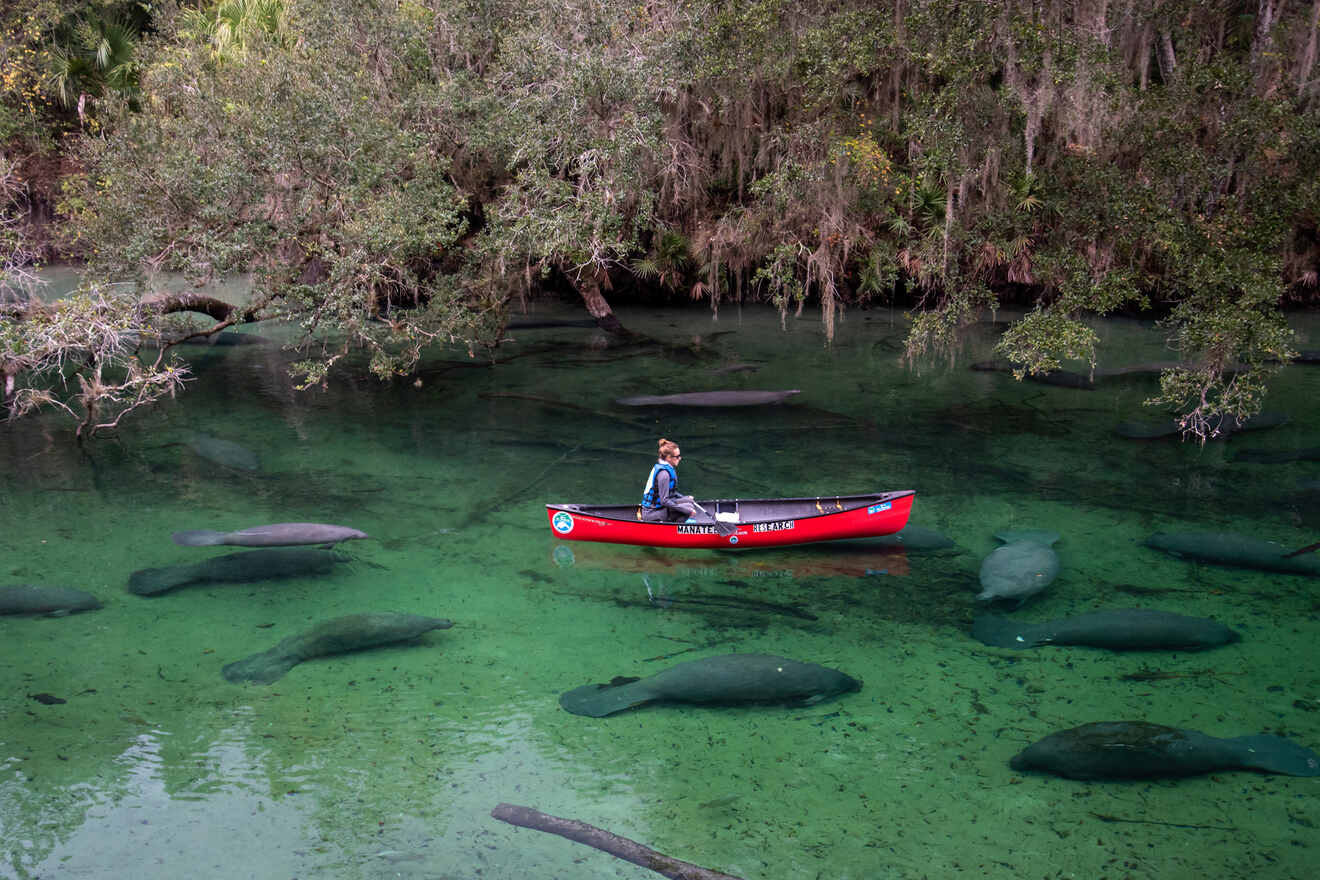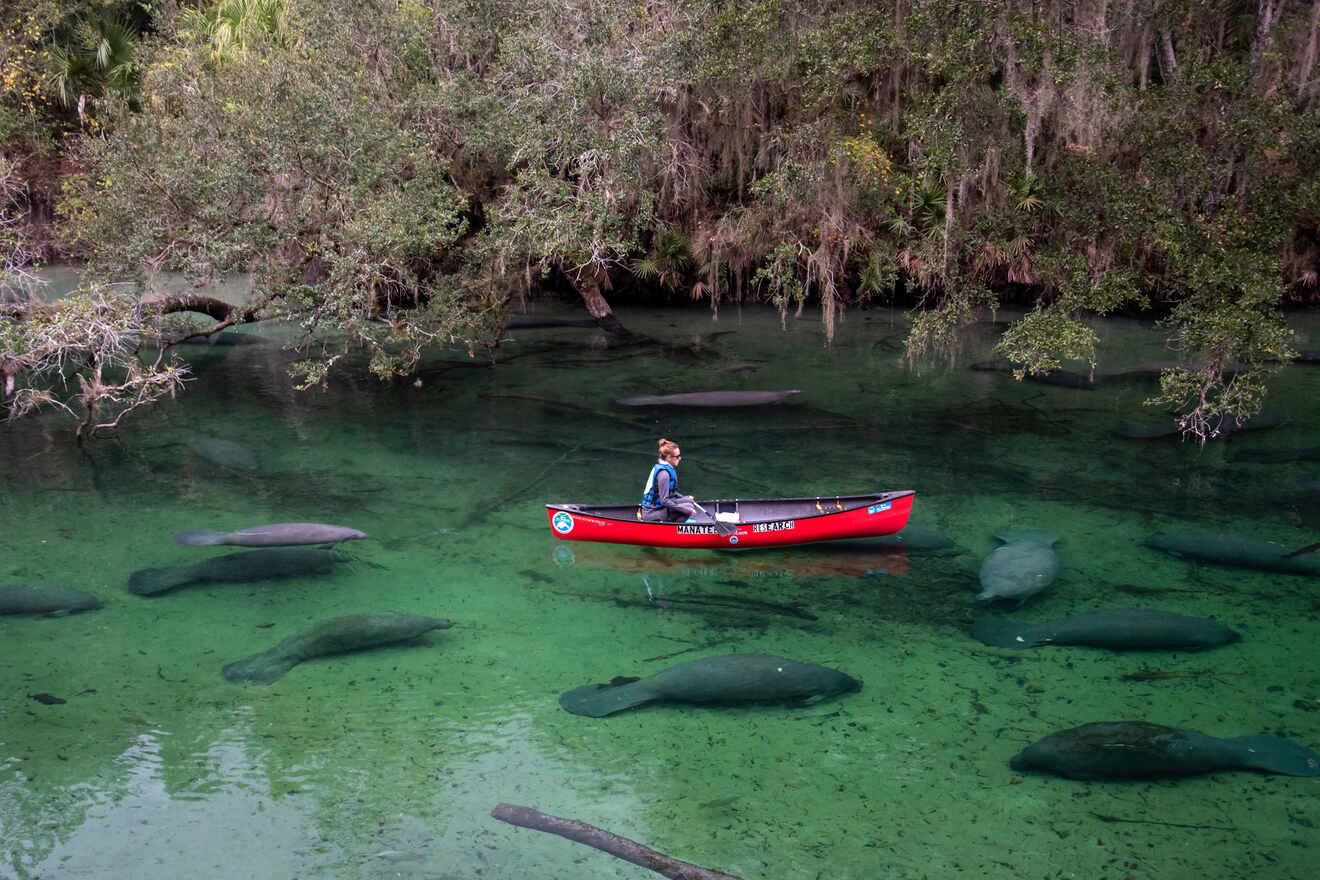 People come from all over the globe to see Florida's manatees, and the winter home of the majority of the manatee population is right here in Central Florida, at Blue Springs State Park!
From mid-November to March, hundreds of manatees congregate at Blue Springs for the warm, consistently 72-degree waters. You can kayak alongside these gentle giants and countless other wildlife in an amazing 3-hour tour led by a local expert. It's an unforgettable sight, and one of the best things to do in Central Florida!
PRICE: Starts at US$80 per person
Book Your Spot
7. Stroll down Park Avenue in Winter Park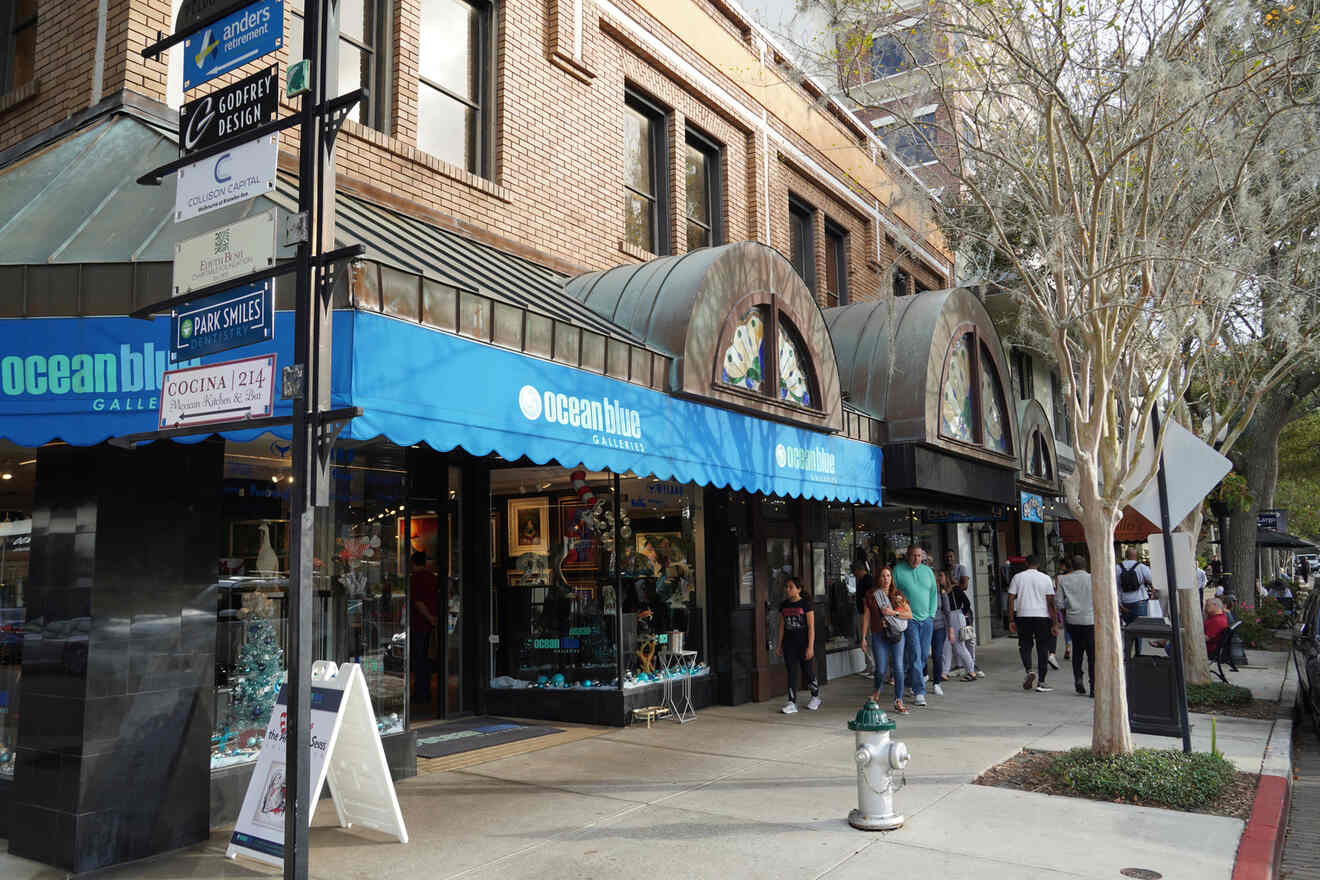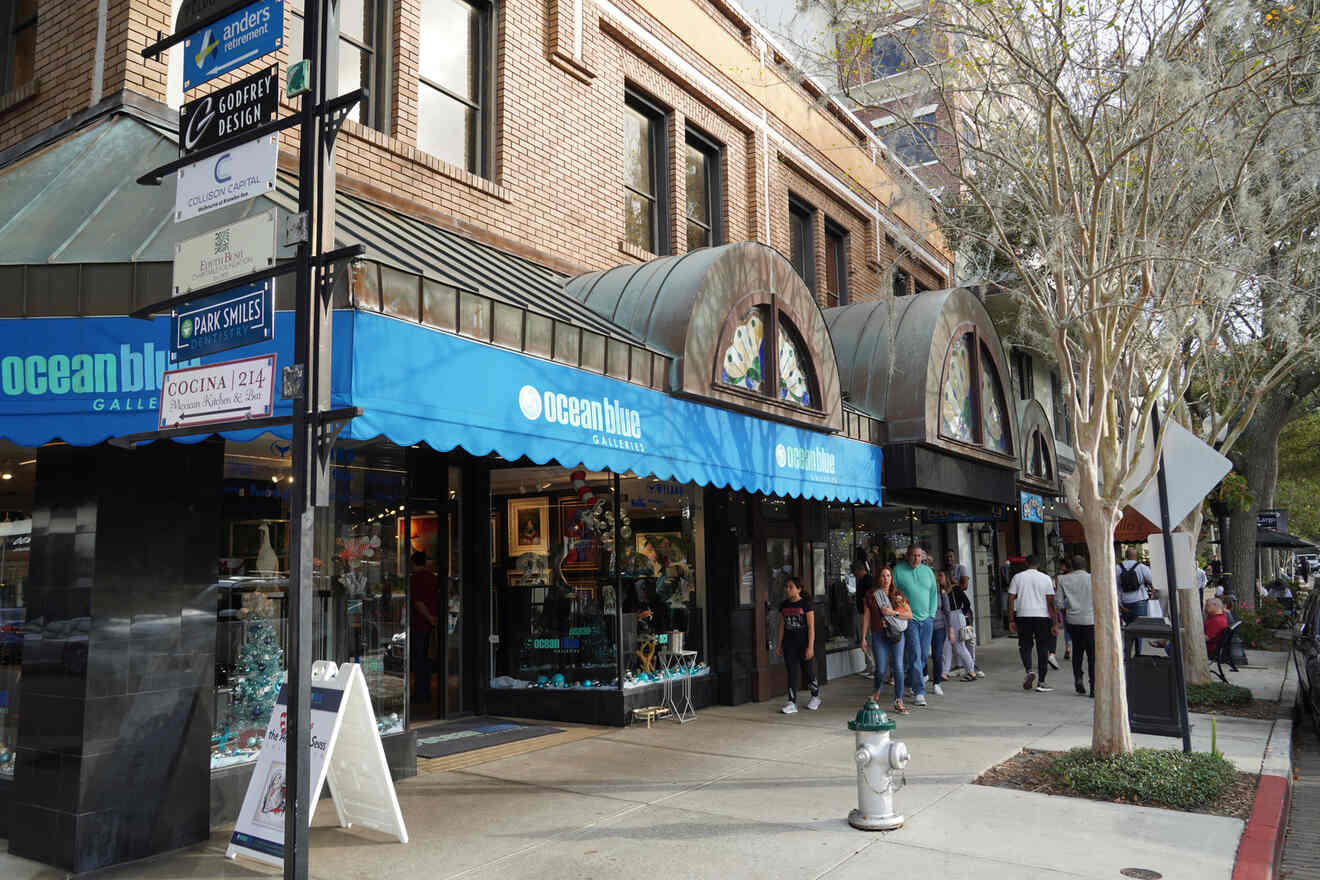 Ladies, you may want to leave your husbands at home for this one.
Park Avenue is one of the most charming streets you'll ever see – full of cute shops, restaurants, wine bars, and art galleries. It's located in the affluent and absolutely gorgeous city of Winter Park, about 15 minutes away from downtown Orlando. You'll find plenty of locally owned and loved boutiques, as well as popular stores, like Pottery Barn and Lululemon.
My go-to for a bite to eat on Park Ave is Briar Patch, a beloved neighborhood brunch spot serving up ice cream and waffles. When you've wrapped up eating and shopping, take the Scenic Boat Tour through Winter Park's enchanting lakes. It's first come, first served, and departs on the hour every day except Christmas.
Anyone seeking adventure should definitely check out the glow-in-the-dark kayak tour through Winter Park. Get out on the water in an LED-lit kayak and explore the Winter Park canals' fantastic flora and fauna at night!
PRICE: US$70 per person
Book Your Tour
8. Make a splash at Aquatica Orlando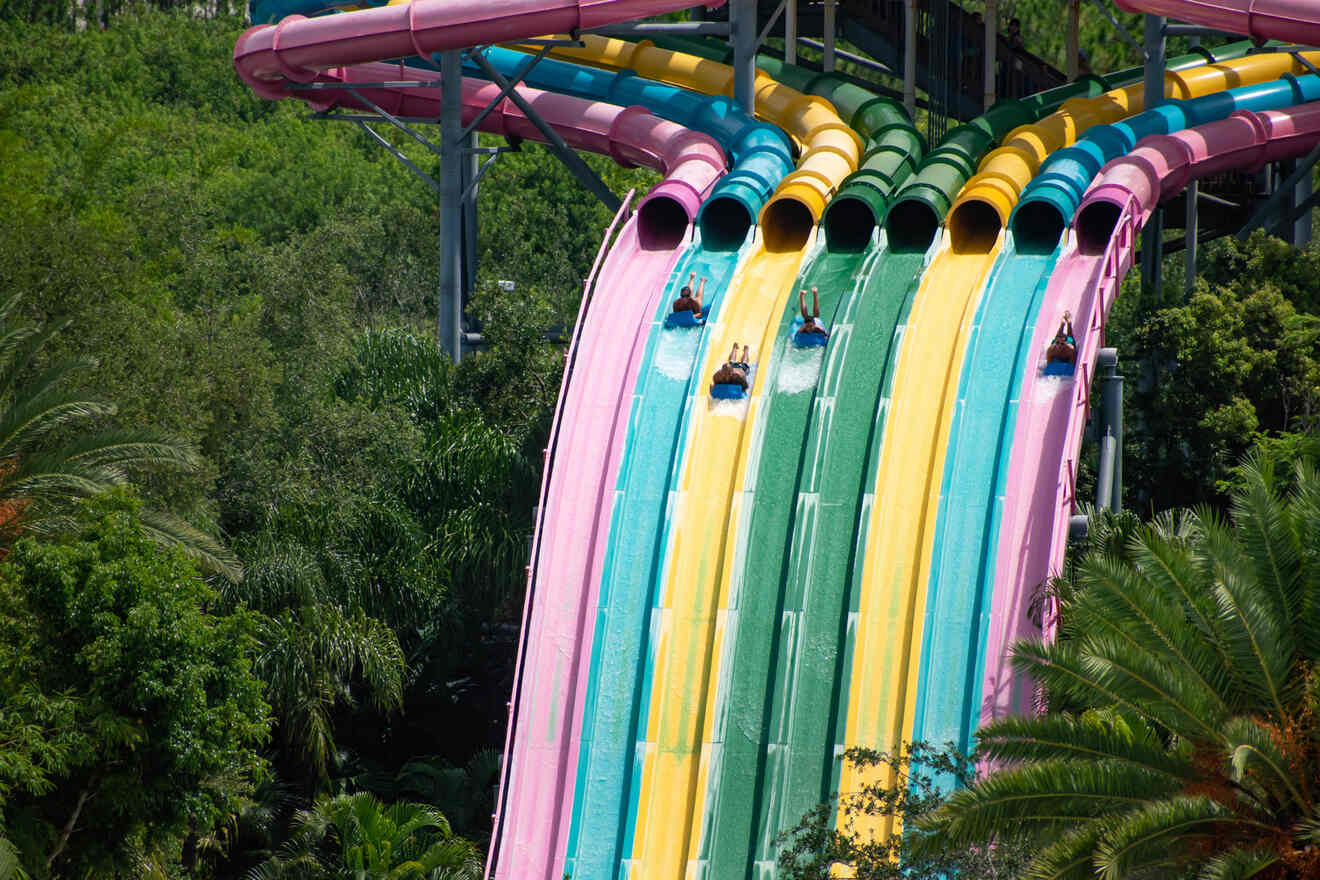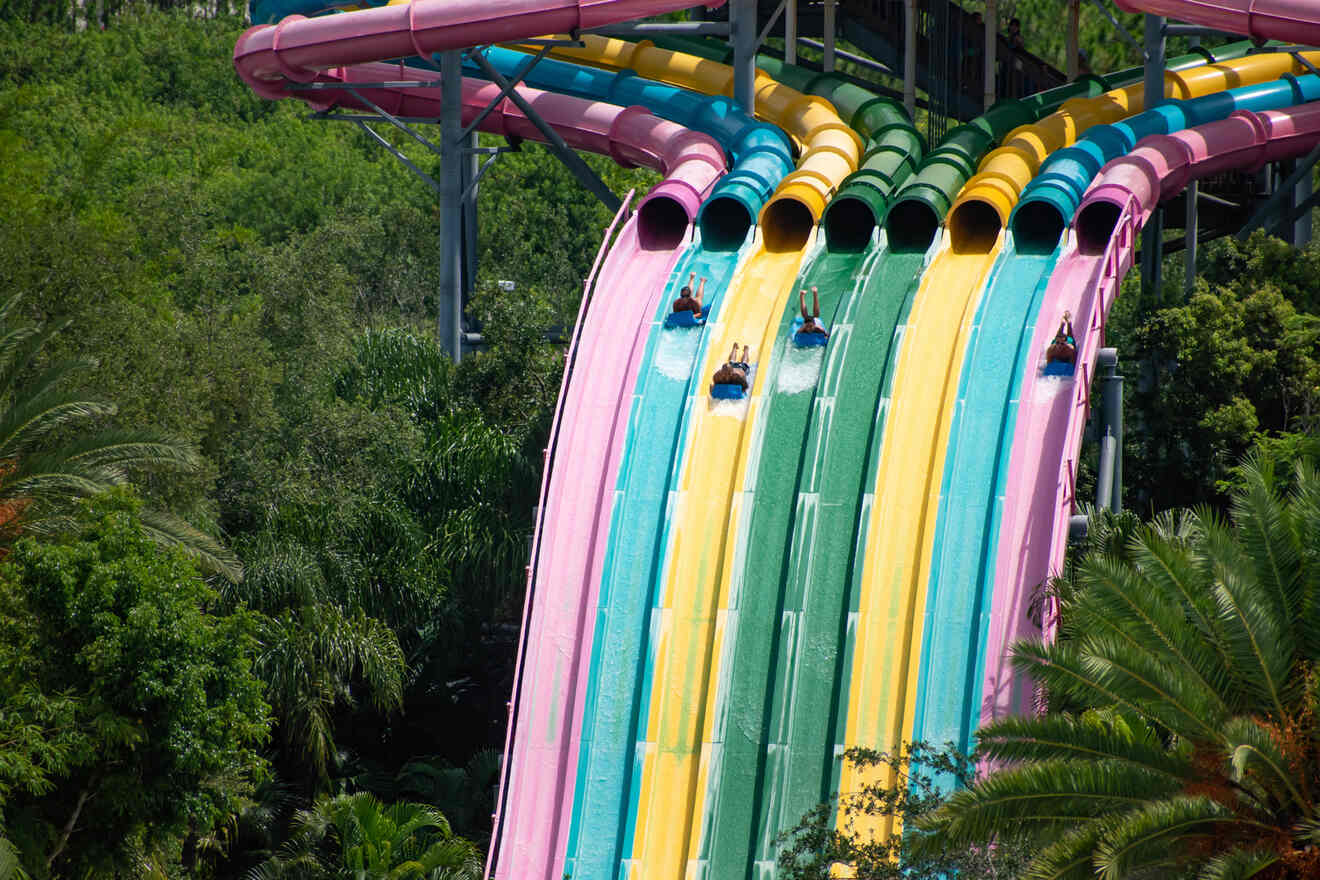 Central Florida is home to some pretty awesome waterparks, but Sea World's Aquatica Orlando has been recognized as the #1 waterpark in the United States by USA Today, and for good reason.
Aquatica levels up the typical waterpark experience by adding in unparalleled close encounters with marine life. We're talking waterslides with views of colorful fish and playful dolphins! Float along the lazy river, make a splash in the wave pools, or take the plunge down one of Aquatica's many thrilling and unique attractions.
PRICE: US$53 per person. Varies depending on time of year.
Save Your Spot
9. Spend a day in beautiful Mount Dora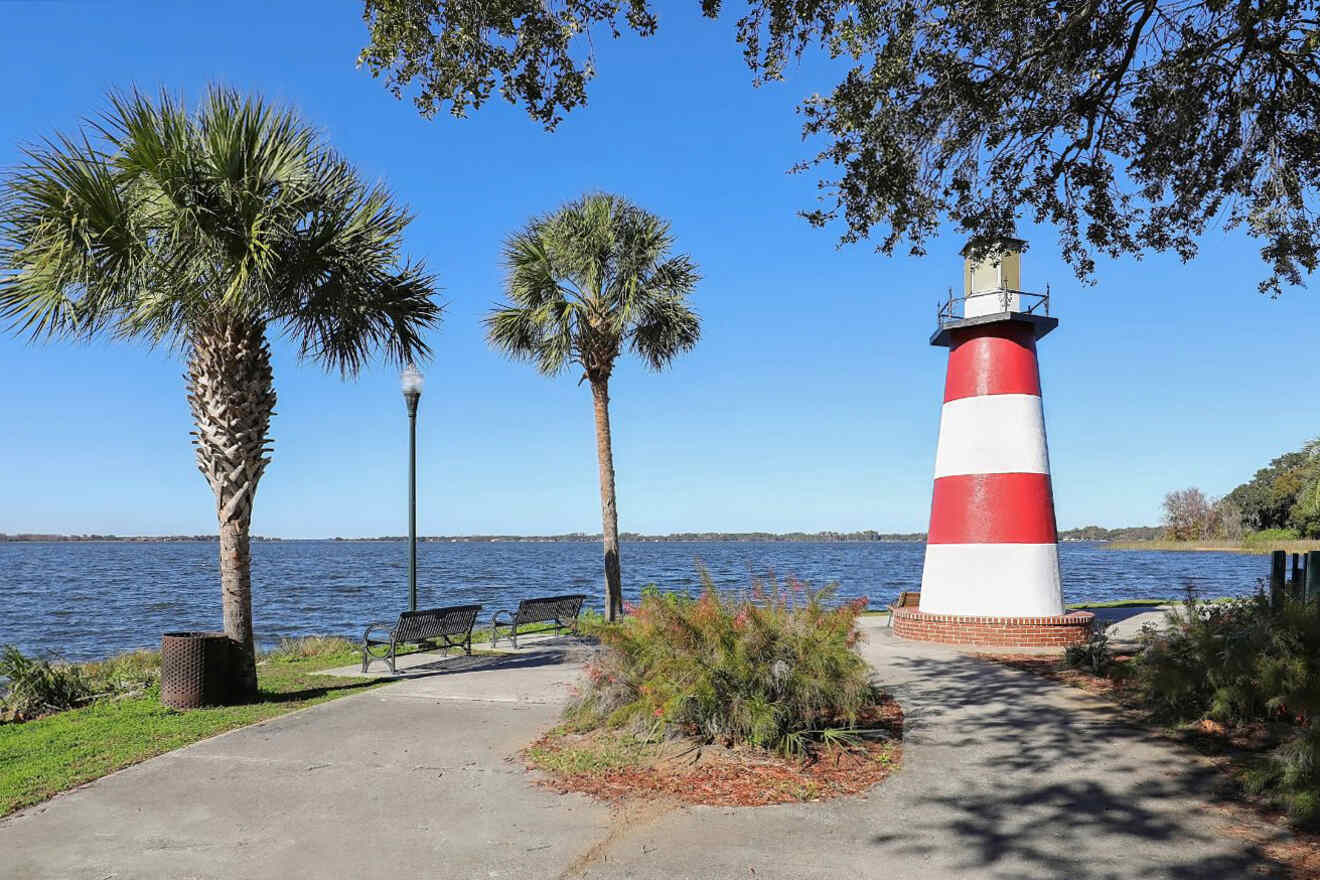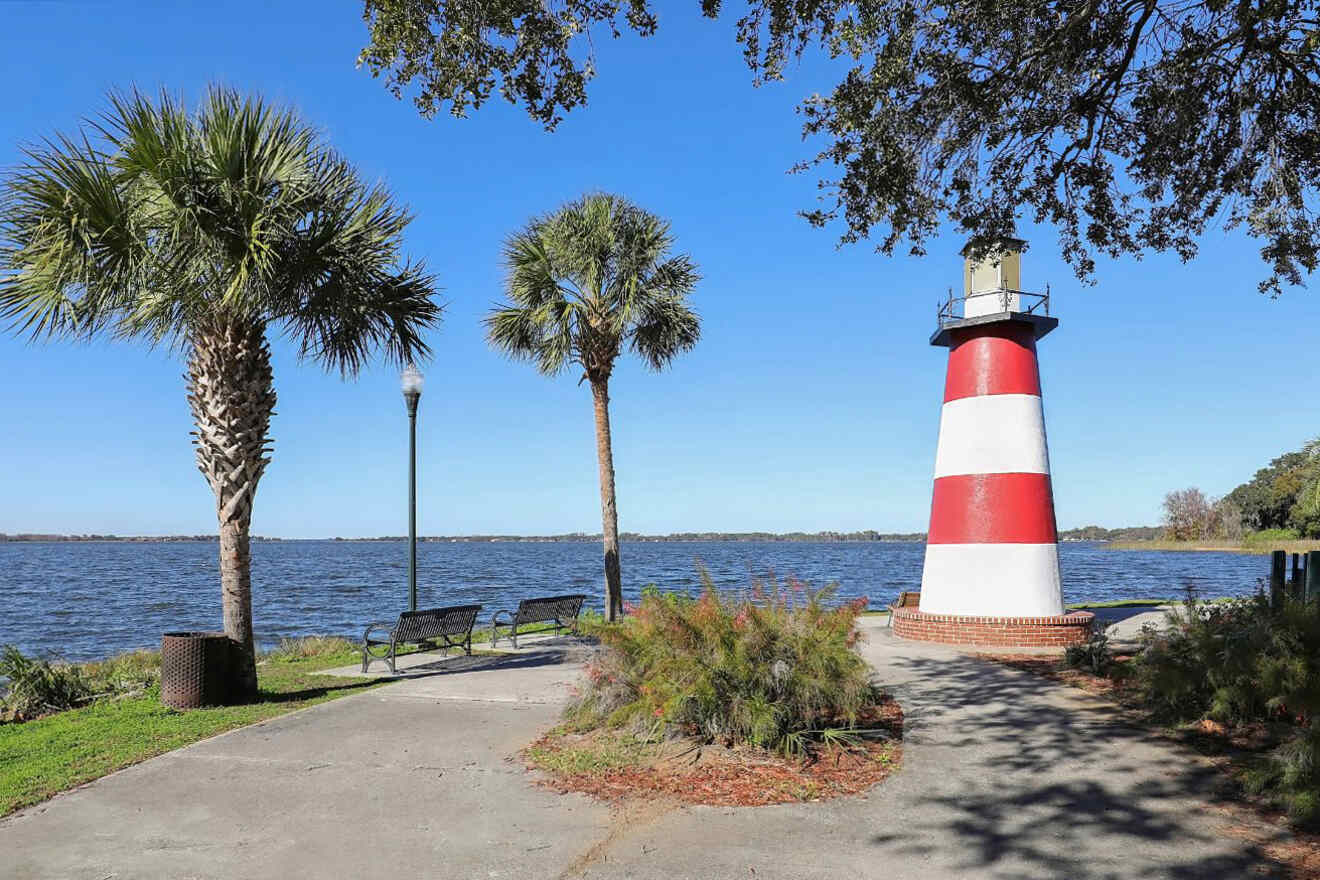 Visiting this adorable lakeside town is one of my favorite things to do in Central Florida! Just an hour drive from Orlando, it's a great day trip if you're staying near the theme parks and want a break from the crowds. Cafés, restaurants, wineries, antique stores, and boutiques all line the downtown streets, with a sweeping view of Lake Dora.
Grab a wine slushie from Julianne's Coastal Cottage and stroll through the picturesque Old Florida neighborhood!
PRO TIP: Mount Dora is known for their unique festivals hosted all throughout the year. Check the festival schedule prior to your trip!
10. Get wild at the Safari Wilderness Ranch in Lakeland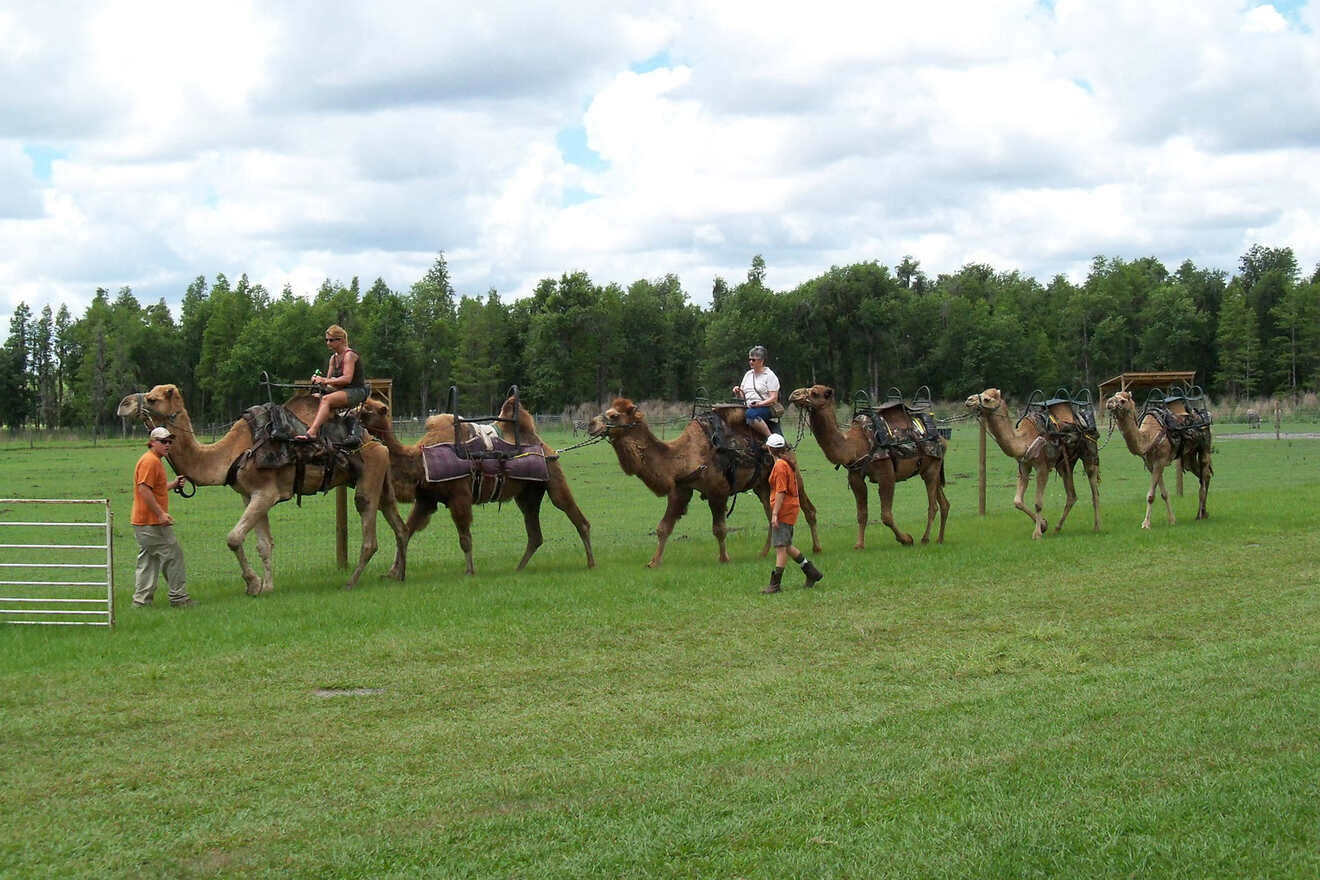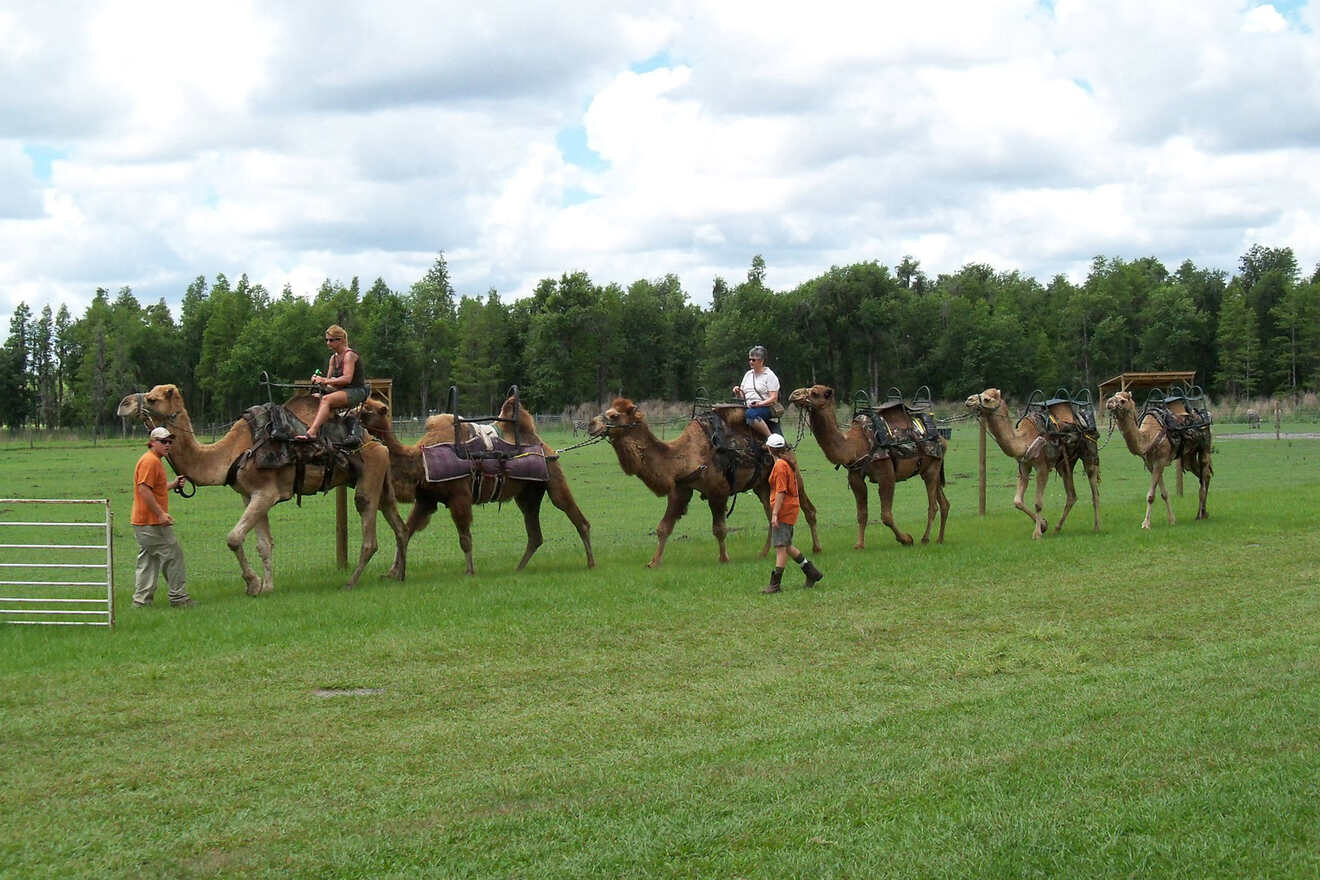 Did you know you can cross an authentic safari off your bucket list right here in Central Florida?
Safari Wilderness Ranch is the second largest wildlife space in Florida (the first is the Everglades), with 260 acres of pristine wilderness. It's not a zoo or a theme park, but a reserve where conservation and education is at the heart of everything they do.
Take a safari through Safari Wilderness Ranch to get up close and personal with these incredible animals, both native and exotic. You can opt to journey in a custom safari vehicle, ATV, kayak, on camel-back, or even from the comfort of your own vehicle.
You can also add amazing extras, like glamping overnight at the ranch, cheetah encounters, or feeding the ring tailed lemurs. Make sure to book your safari well in advance, as times fill up quickly and tours are limited to smaller groups.
PRICE: Varies depending on tour
11. Meet mermaids at Weeki Wachee Springs State Park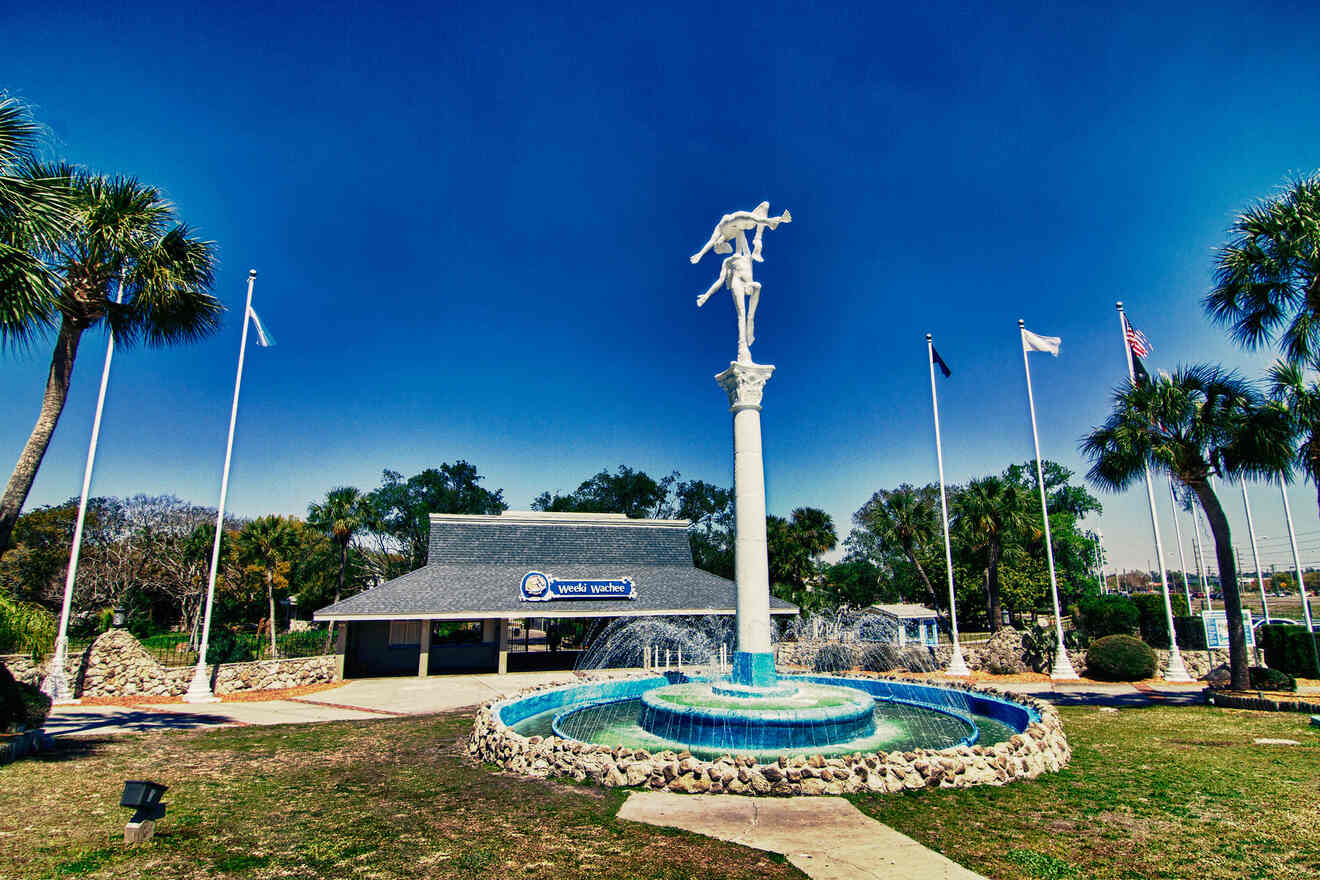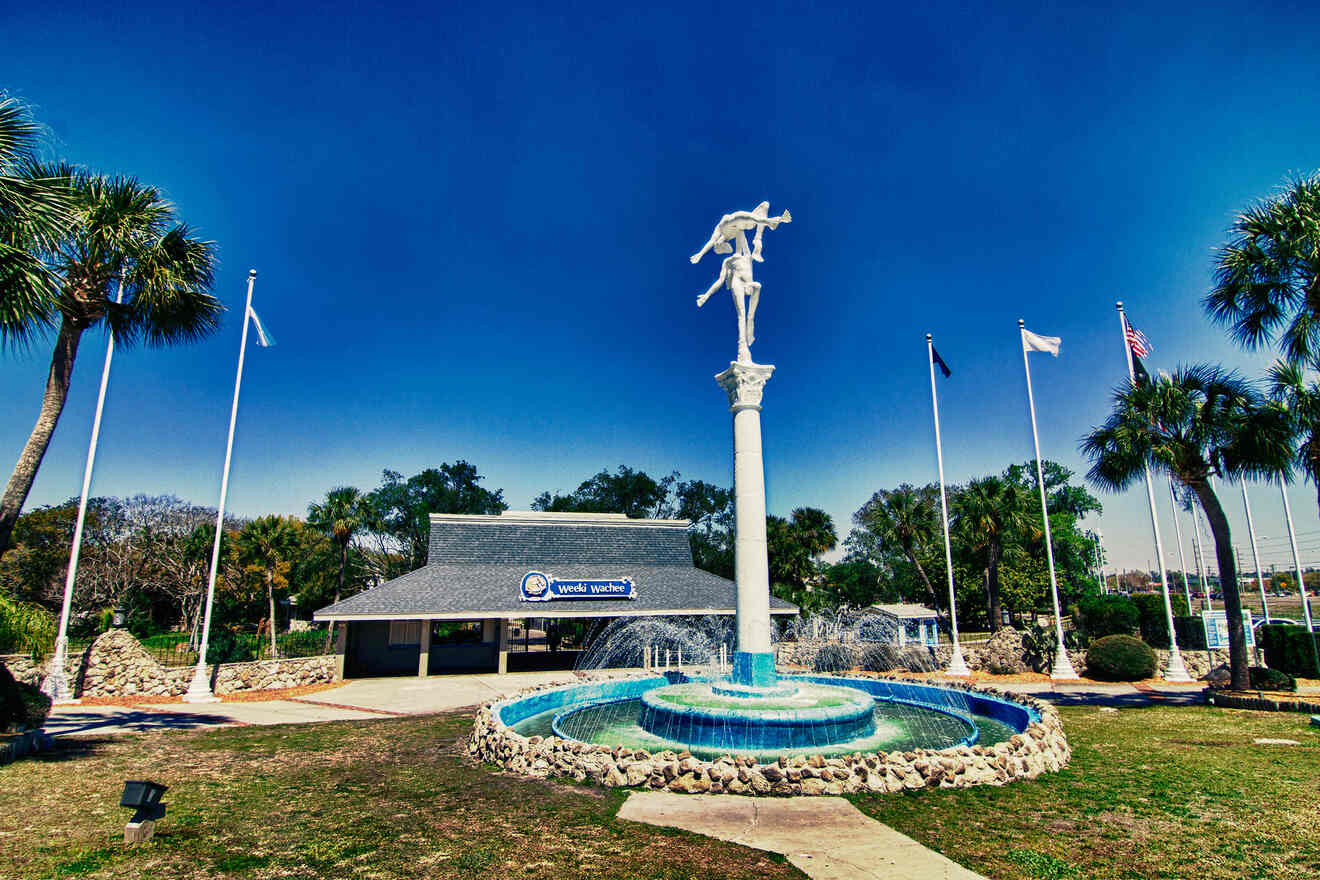 Yes, you read that right– mermaids! Explore the beauty of Weeki Wachee Springs State Park, a pristine natural spring with the deepest freshwater cave system in the country. Weeki Wachee is famous for its live mermaid show, one of Central Florida's original roadside attractions and still a favorite to this day!
Watch beautiful mermaids perform, swim or paddle through the stunning water, zoom down the 4 massive water slides of Buccaneer Bay, or take a relaxing boat tour to learn about the area's abundant wildlife. Admission includes all three!
PRICE: US$13 for adults, US$8 for children 6 to 12, free for kids under 5
12. Go glamping at Westgate River Ranch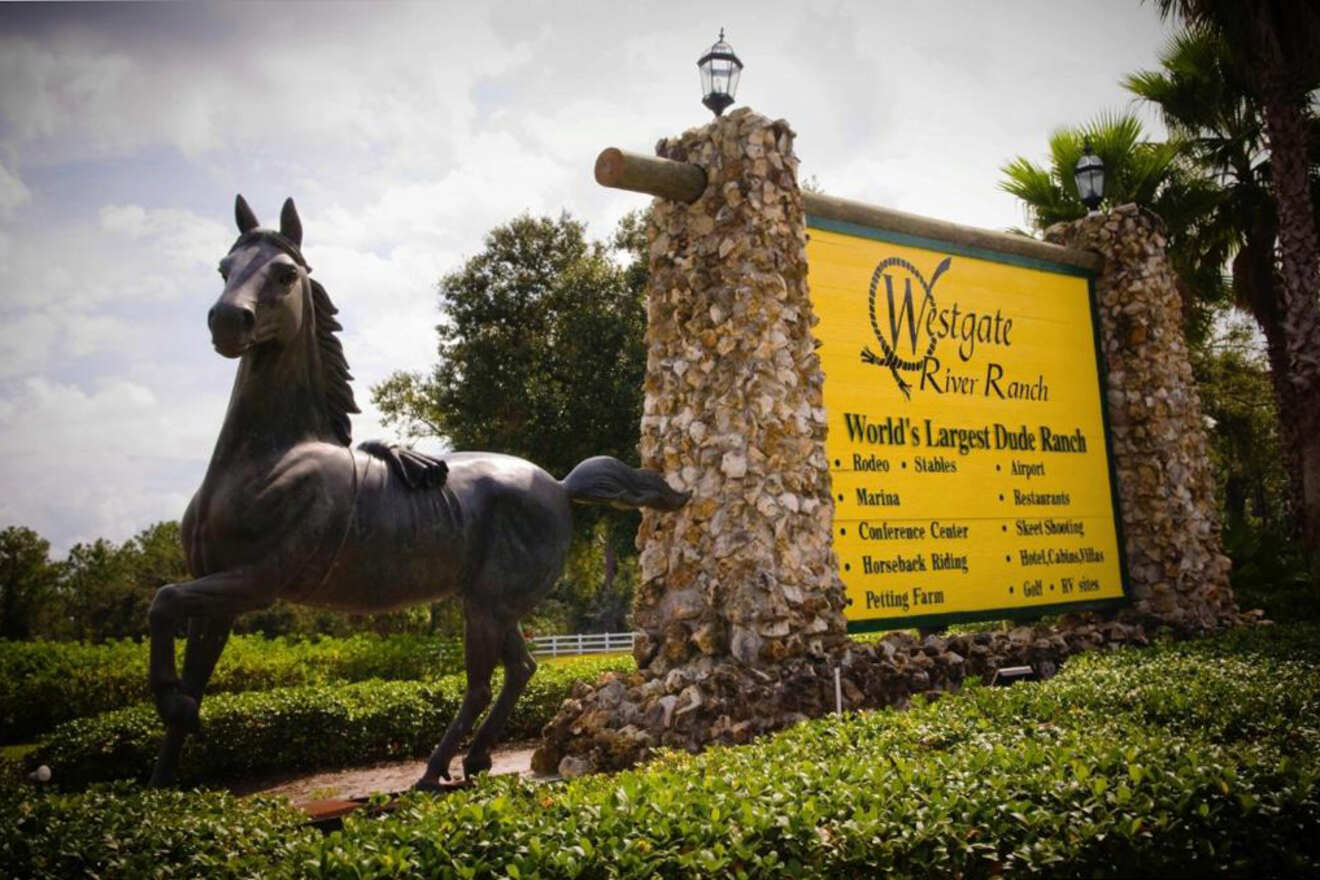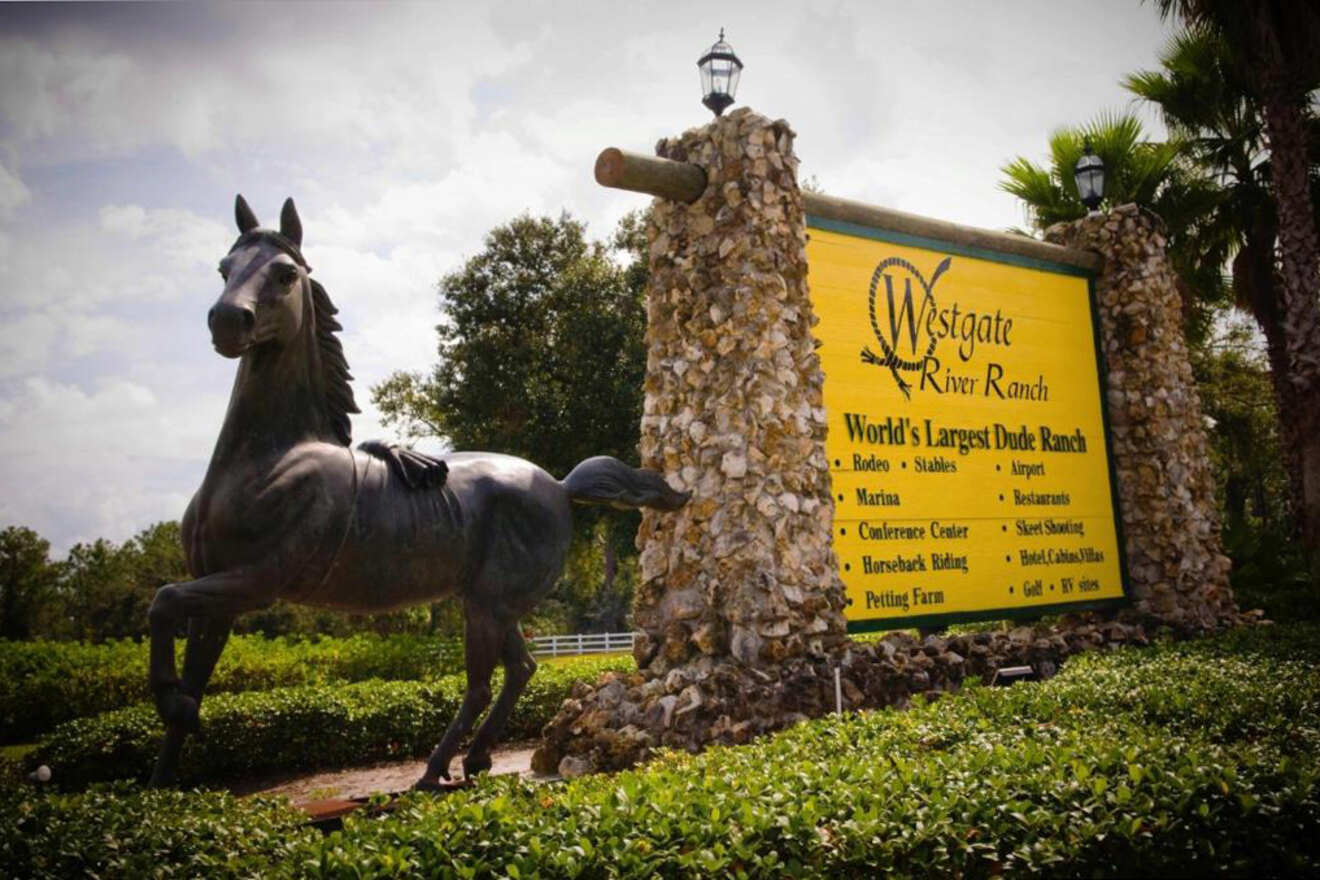 If you want to spend a night in nature without giving up the comforts of a modern hotel, I've got a great recommendation for you: glamping at Westgate River Ranch! This is one of the most unique things to do in Central Florida, and one you will never forget.
Guests stay in a luxurious tent complete with a porcelain clawfoot bathtub and shower, private patio and grill, air conditioning to keep it your ideal temperature, and a fireplace for chillier nights. Westgate's glamping makes sleeping under the stars stylish, and you can experience this elevated camping experience right here in Central Florida.
PRICE: Luxury tents start at US$300 a night
Check Availability
13. Experience Old Florida charm on Anna Maria Island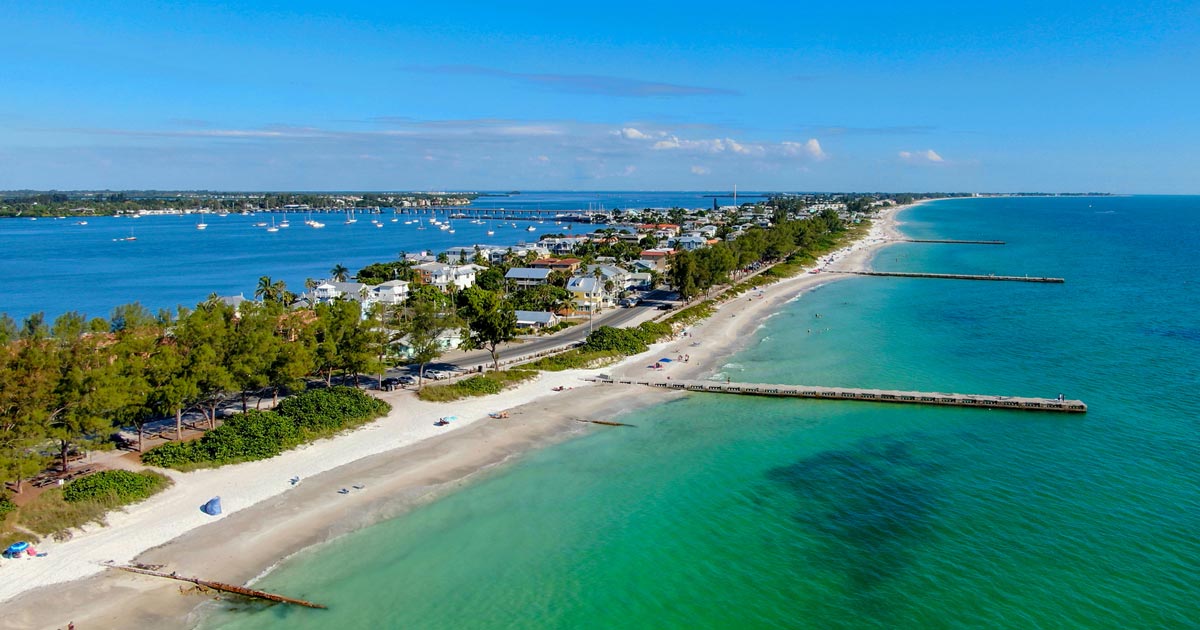 Anna Maria Island is the sunshine state's best kept secret! Old Florida charm meets laid back island vibes in this cozy slice of paradise, where you can rest and recharge on the white sandy beaches or take a dip in the sparkling blue Gulf. It's literally a slice, as the entire barrier island is only 7 miles long, and easily one of my favorite places to escape from the hustle and bustle of everyday life.
Explore downtown Anna Maria's shops and restaurants, catch a gorgeous sunset at secluded Bean Point, and savor fresh caught seafood on the Historic Bridge Street Pier. Whether you go for the day, or spend several nights on Anna Maria Island, one thing is for sure: you'll want to go back!
14. Take a tiki boat cruise in Clearwater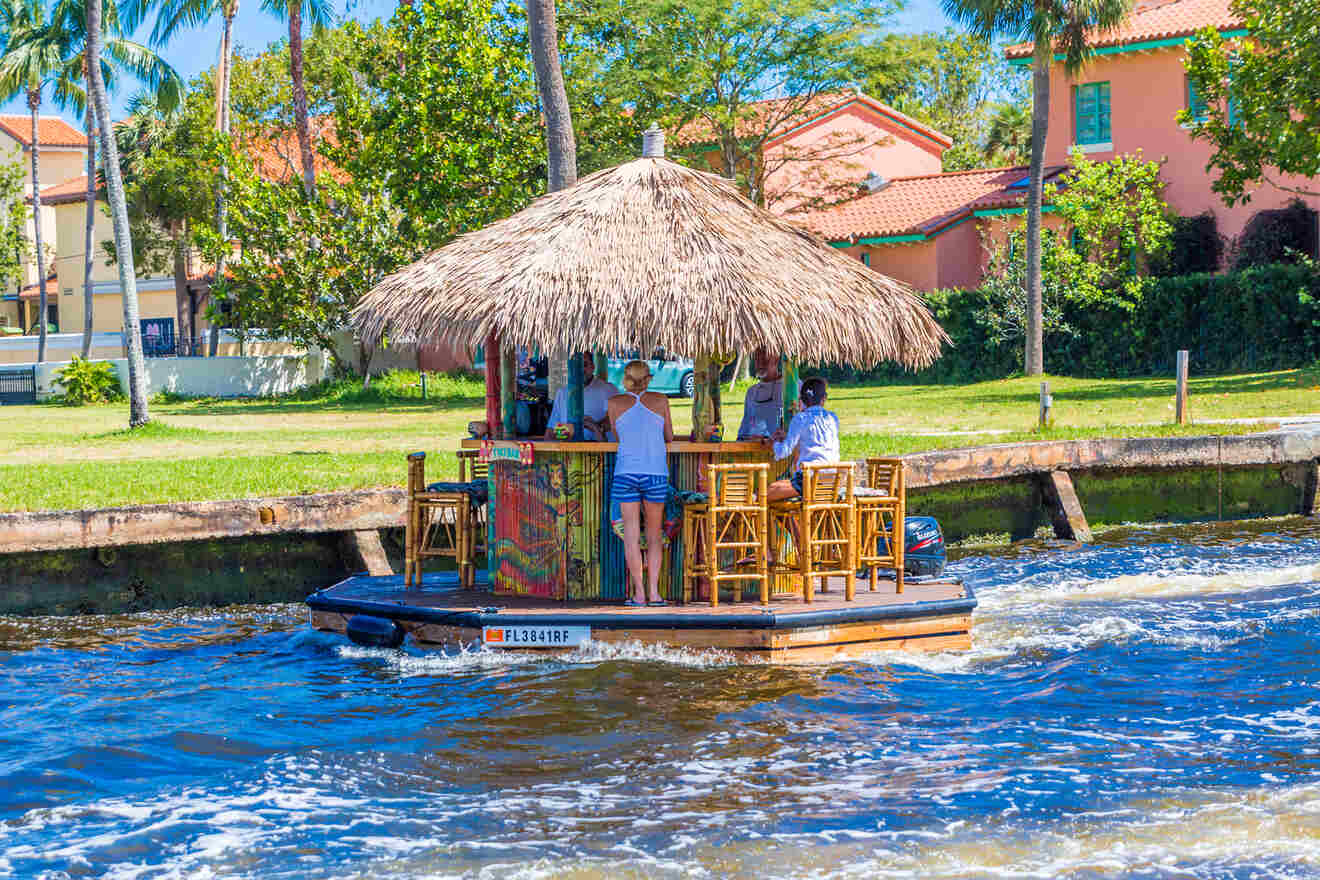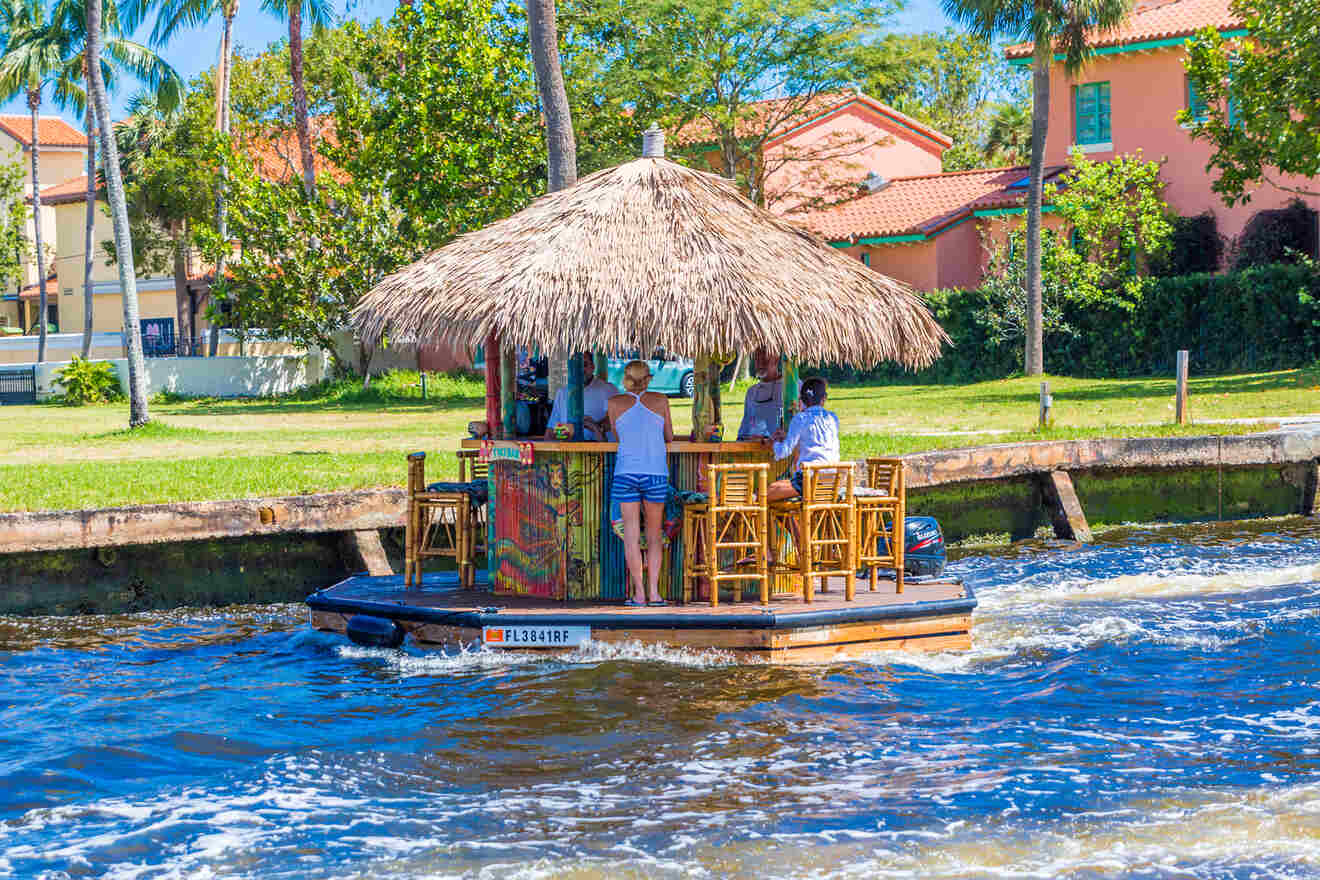 No trip to Central Florida is complete without spending time on the water! But if you're looking for a unique way to enjoy Central Florida's beautiful coast, you've got to try a tiki boat cruise in Clearwater. Grab your friends/family and set sail on the Gulf aboard this floating tiki bar!
Bring your own beverages and snacks, hook up your phone to play music, and experience a "booze cruise" unlike any other. You may spot some dolphins, manatees, and other wildlife!
Traveling with kids? What you eat and drink on the tiki boat is up to you, so feel free to swap out your bottle of wine for fruit juice, or bring both along so mama's happy, too. These excursions sell out fast, so make sure to book as soon as possible before your trip.
PRICE: Starts at US$60 per person
Book a Tiki Boat Cruise
15. Dine with your mateys at the Pirates Adventure Dinner Show
If you're looking for things to do in Central Florida with kids, take your little swashbucklers to the Pirates Adventure Dinner Show for a fun-filled, immersive dining experience aboard an 18th century Spanish galleon!
Tickets include a three course meal, unlimited soft drinks, and an epic, interactive pirate spectacular with plenty of opportunities to sing, cheer, laugh, and dance. Even adults will fall in love with this Central Florida attraction.
PRICE: US$50 per person
Buy Dinner Show Tickets
16. Build lifelong memories at LEGOLAND® Florida Resort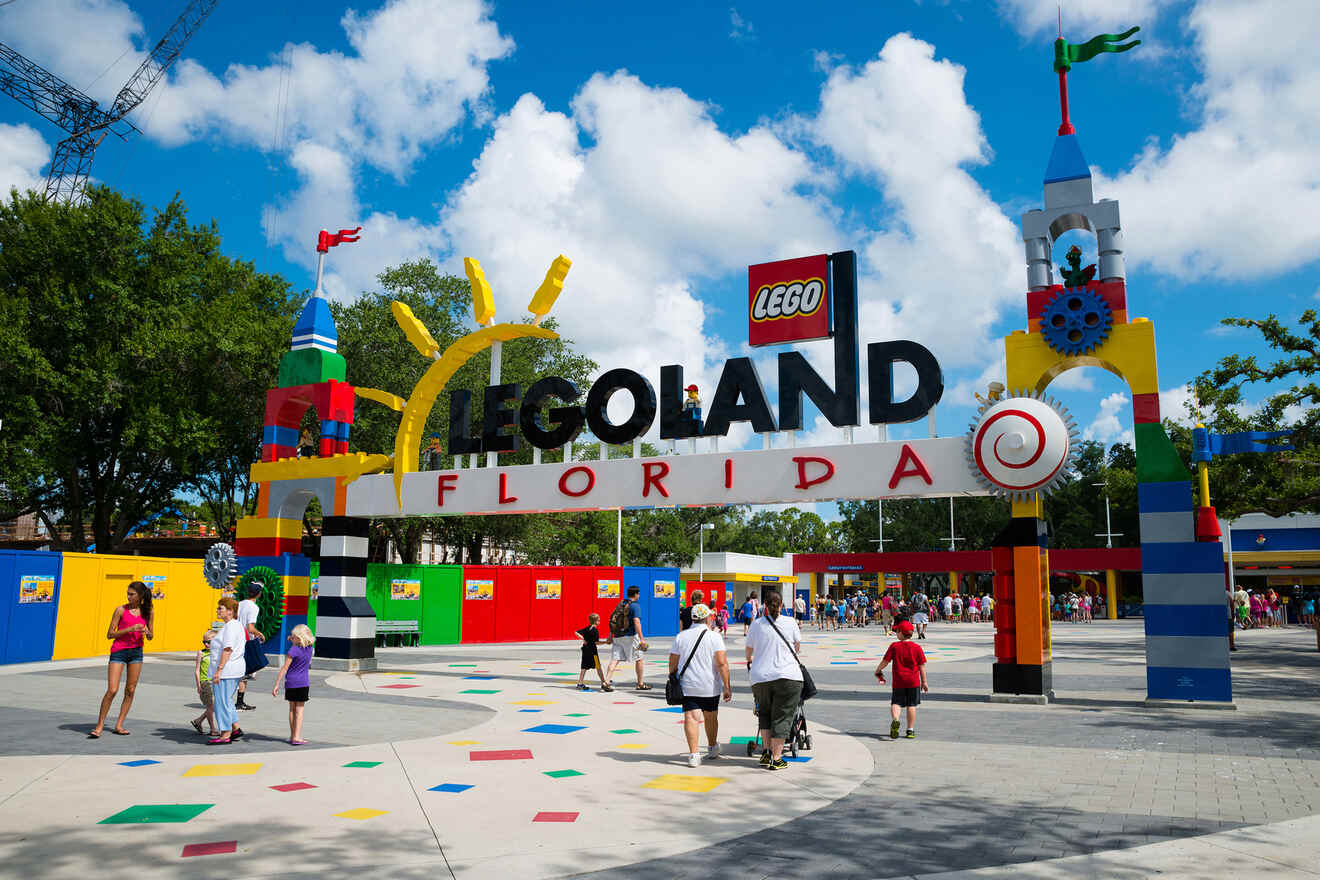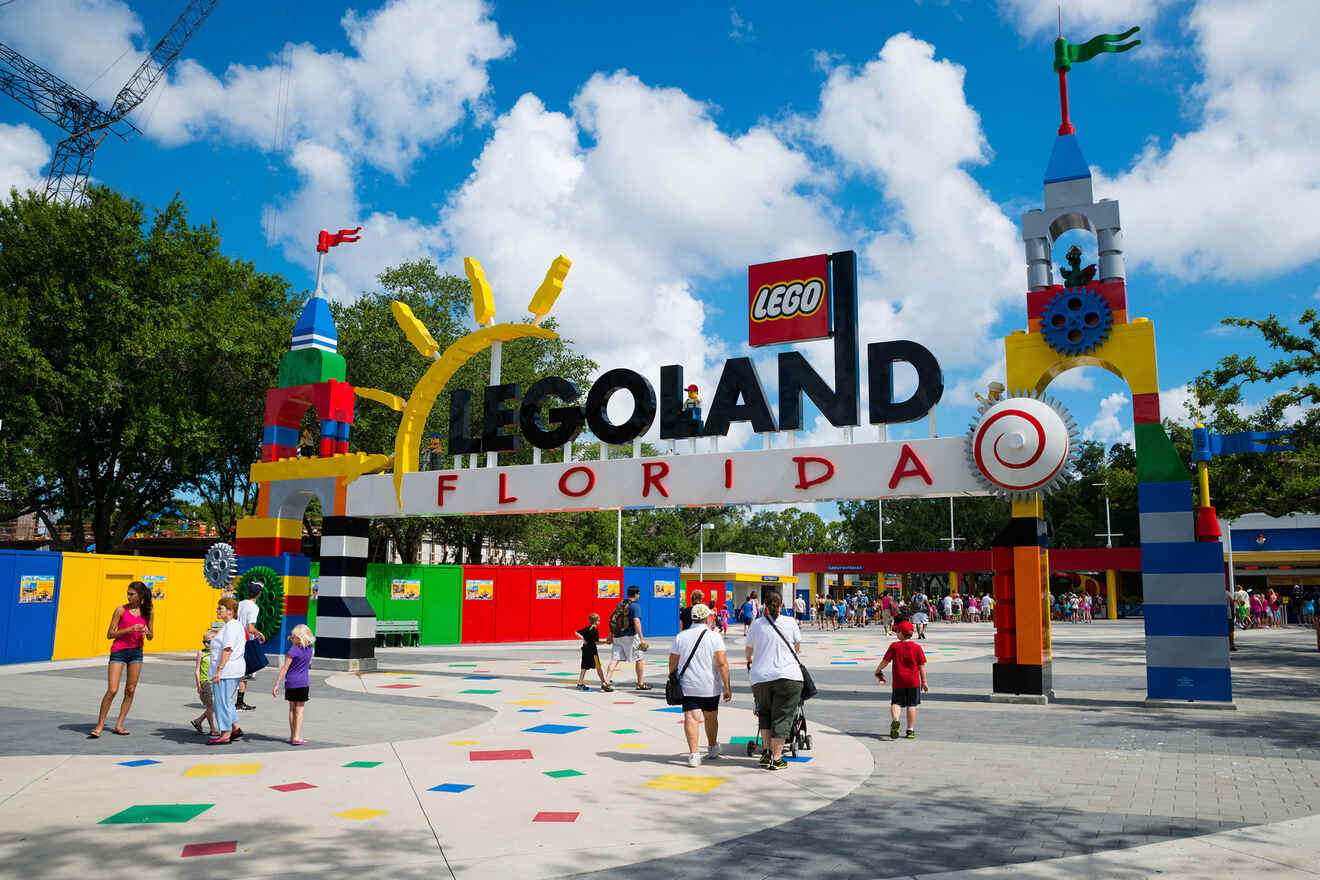 Kids (and kids at heart) will delight at seeing this beloved childhood toy brought to a larger-than-life scale at LEGOLAND® Florida Resort. This LEGO® theme park is one of the best things to do in Central Florida with kids, and features over 50 rides, shows, and attractions.
Drive LEGO® cars down the streets, marvel at the miniature LEGO® cities, put out fires at the LEGO® City Rescue Academy, take a thrilling ride on the Conquer the Dragon Coaster, and much more!
PRO TIP: Save with combination tickets! You can access LEGOLAND® Florida, their amazing water park, and Peppa Pig Theme Park for one discounted bundle price.
PRICE: US$112 per person
Buy Your Tickets
17. Cruise with wild dolphins in Madeira Beach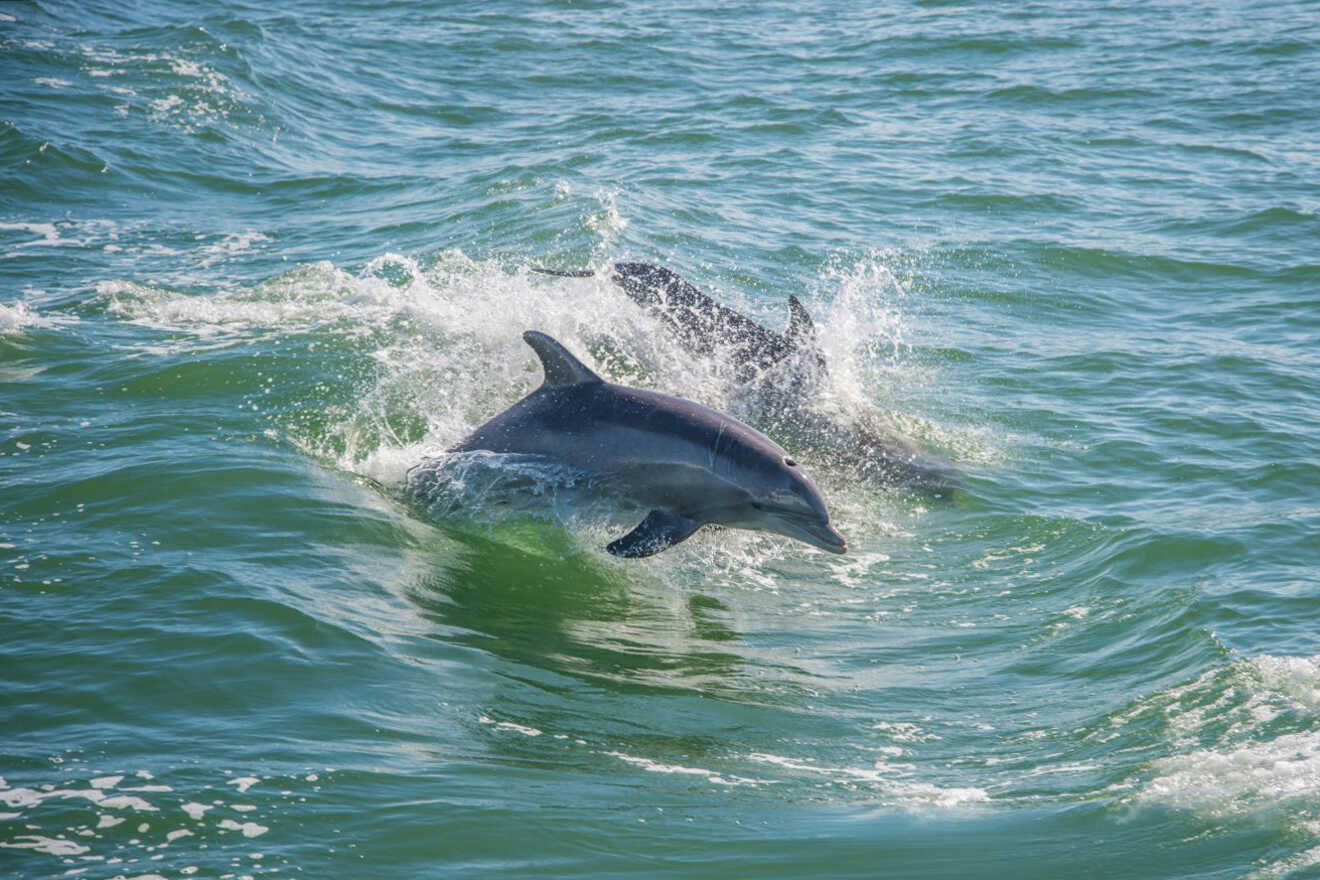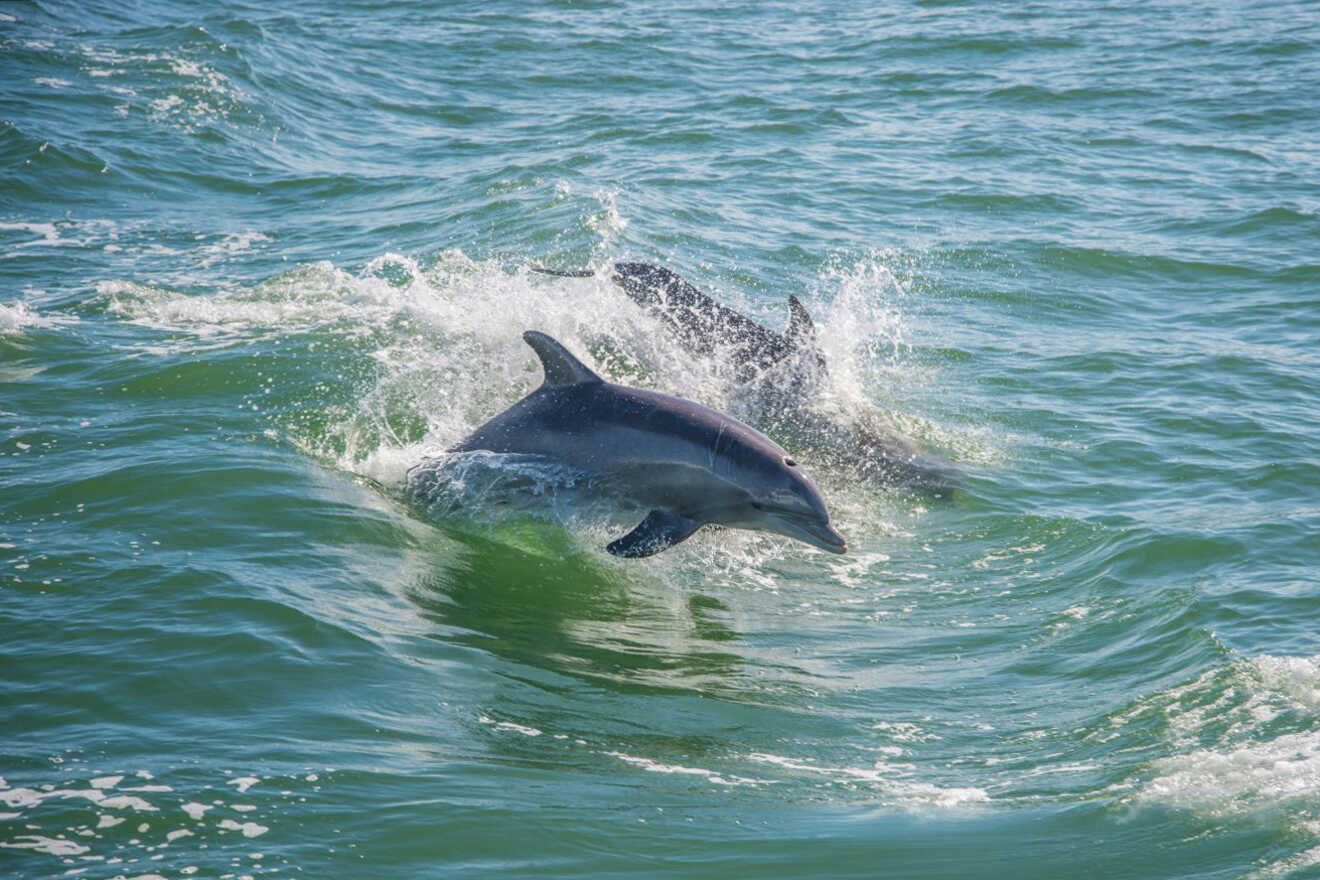 Nature lovers will adore seeing bottlenose dolphins swim and play from aboard the Dolphin Quest cruise in Madeira Beach. Sit back and relax on this 40-foot tour boat as you watch the playful dolphins, learn local legends, and get a glimpse of the gorgeous homes on Treasure Island.
This sightseeing tour through Boca Ciega Bay is truly stunning. You also have the option to take this cruise at sunset, which I highly recommend as the sunset views off the west coast of Central Florida are unparalleled. Be sure to book in advance, as the sunset tours fill up the fastest.
PRICE: US$30 per person
Book Your Cruise
18. "Sea" the amazing creatures at the Florida Aquarium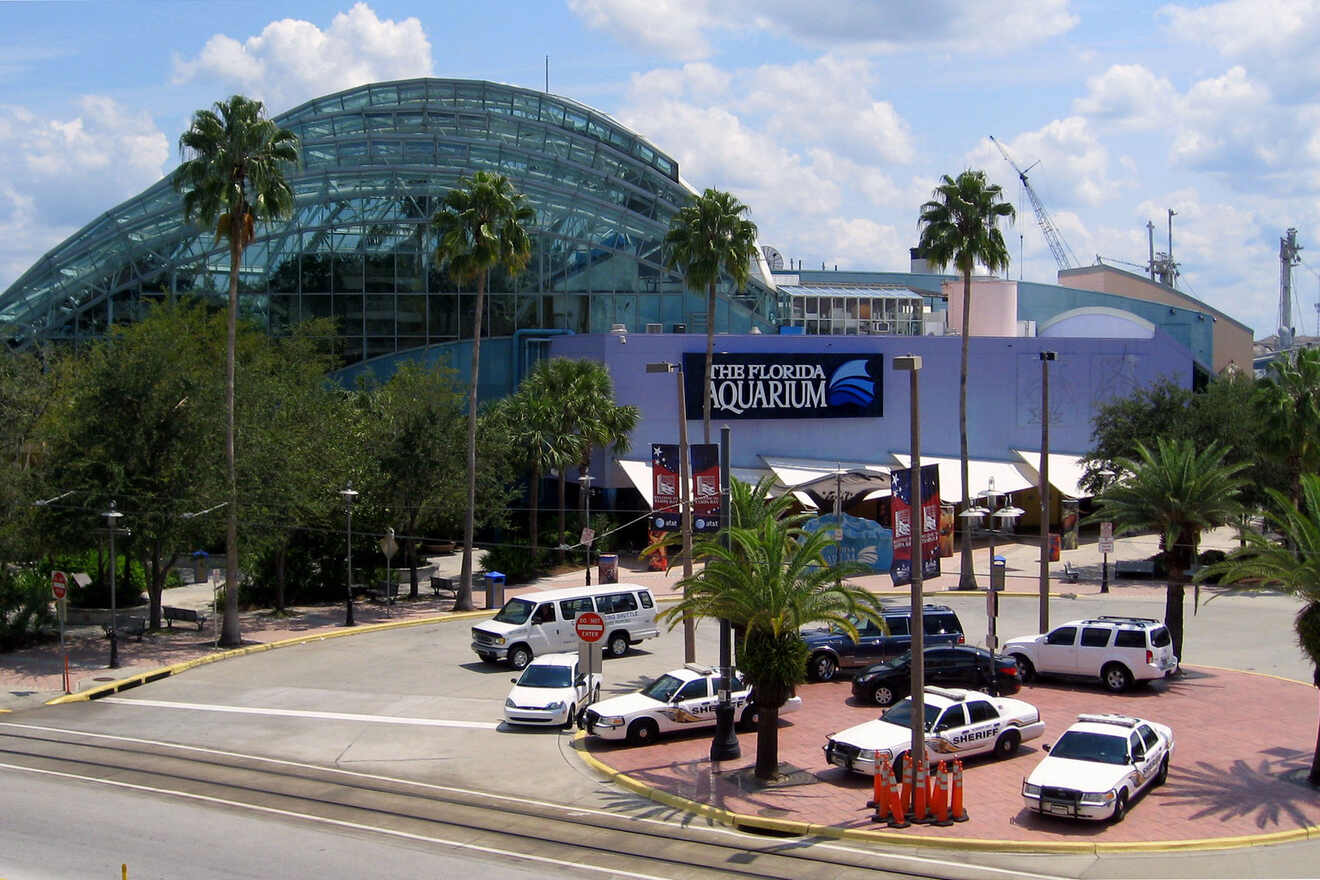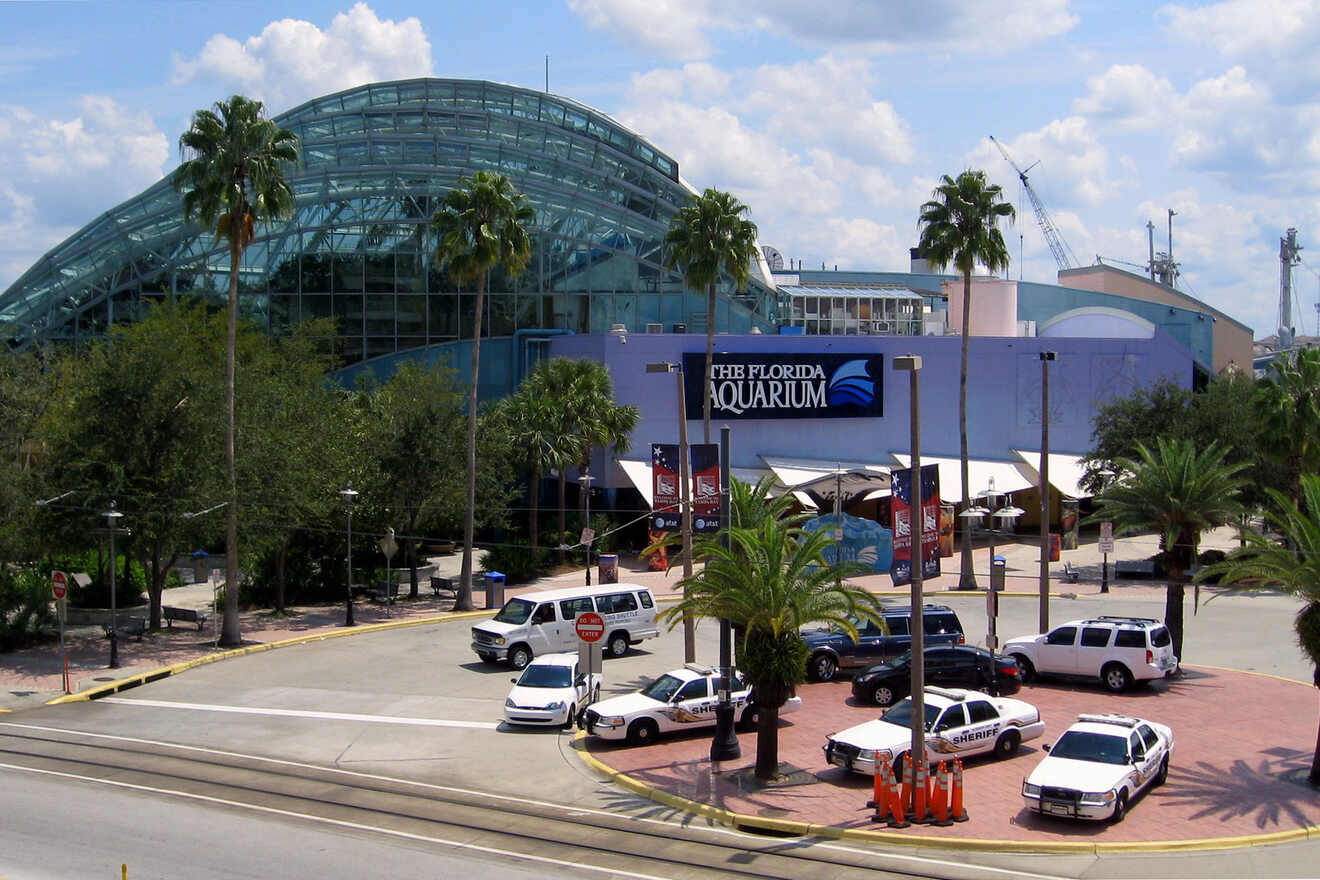 Whether or not Tampa is part of Central Florida depends on who you ask, but I'd be remiss if I didn't include the Florida Aquarium on our list of things to do here. Less than 1.5-hour drive from Orlando, it's consistently ranked among the best aquariums in the USA!
From the sea to the wetlands, get to know Florida's diverse wildlife and marine life, explore the 500,000-gallon Coral Reef habitat and other awesome exhibits, and check out the 4D theater!
In their commitment to sustainability, the Florida Aquarium is no longer printing paper maps, but you can access the virtual map here to plan your time there.
PRICE: US$33 per person
Buy Skip-the-line Tickets
19. Explore Orlando's ICON Park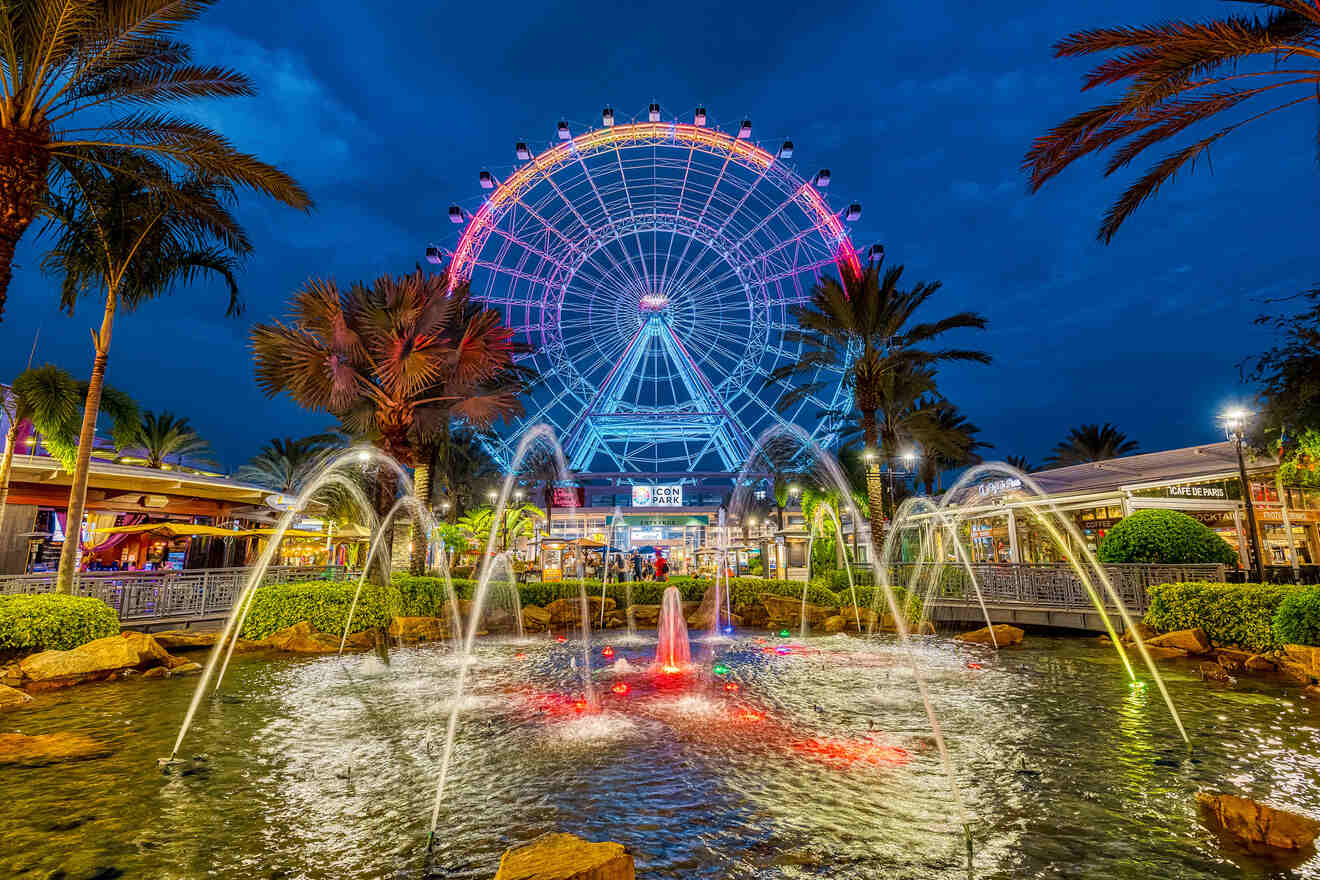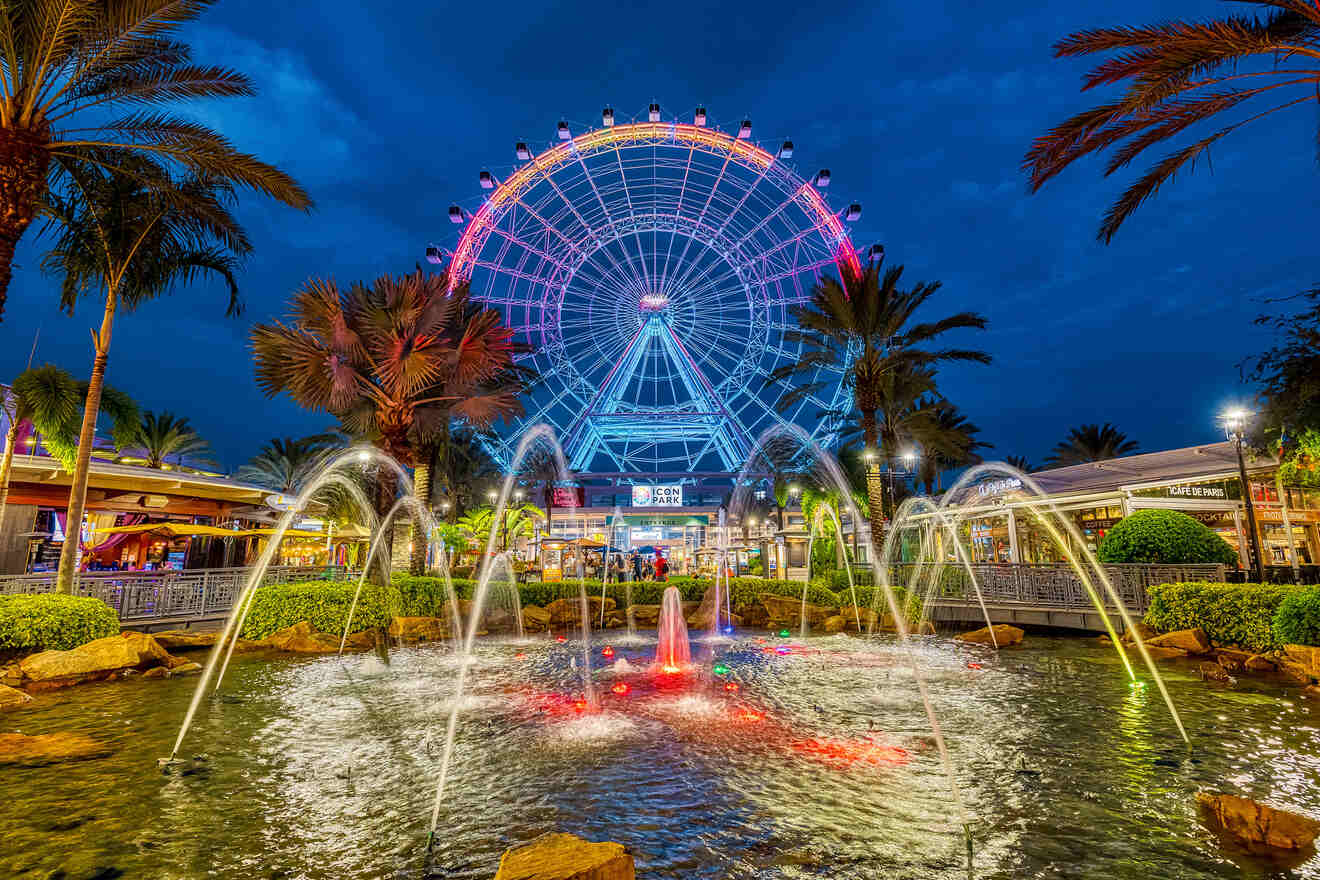 ICON Park is considered one of the best things to do in Central Florida, and as a local, I have to agree. It's an outdoor entertainment and amusement park with a lot of fun things for the whole family to enjoy.
It's home to over 40 restaurants and bars (I love Sugar Factory for over the top sweets and treats!), lots of shopping, and Orlando's iconic ferris wheel overlooking the theme parks, lakes, and downtown from 400 feet in the air.
Admission to ICON Park is free, but extras are paid additionally with The Wheel costing $29, and Madame Tussaud's Wax Museum priced at $35. You can save money by purchasing bundles that include multiple attractions.
PRO TIP: Time your ride on The Wheel to catch the Magic Kingdom fireworks!
PRICE: US$54
Buy Your Explorer Pass
20. Experience the legacy of Frank Lloyd Wright at Florida Southern College
Architecture enthusiasts, this one's for you! The historic district of Florida Southern College was named a national historic landmark in 2012 for being the largest single-site collection of Frank Lloyd Wright's architecture in the entire world.
Take a tour of the campus buildings and learn about Wright's legacy and life. For an additional fee of $10, you can take a tour of the Usonian House, a concept designed by Frank Lloyd Wright to bring modern, affordable housing to American families in 1939, and recently completed.
As far as things to do in Central Florida go, this is something you really cannot experience anywhere but here, and is well worth the detour! Tours must be reserved at least 24 hours in advance.
PRICE: Start at US$5 per person
FAQs about things to do in Central Florida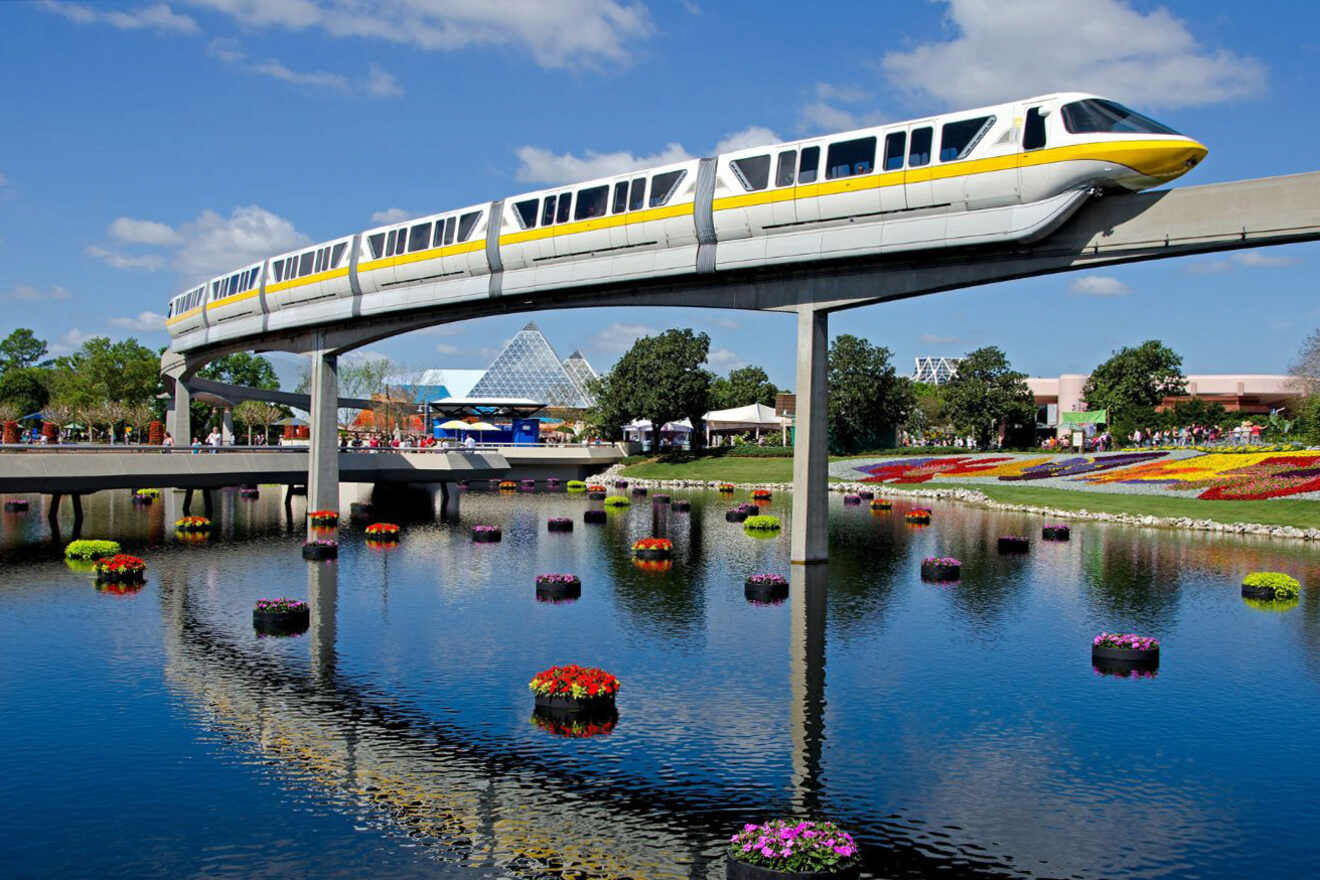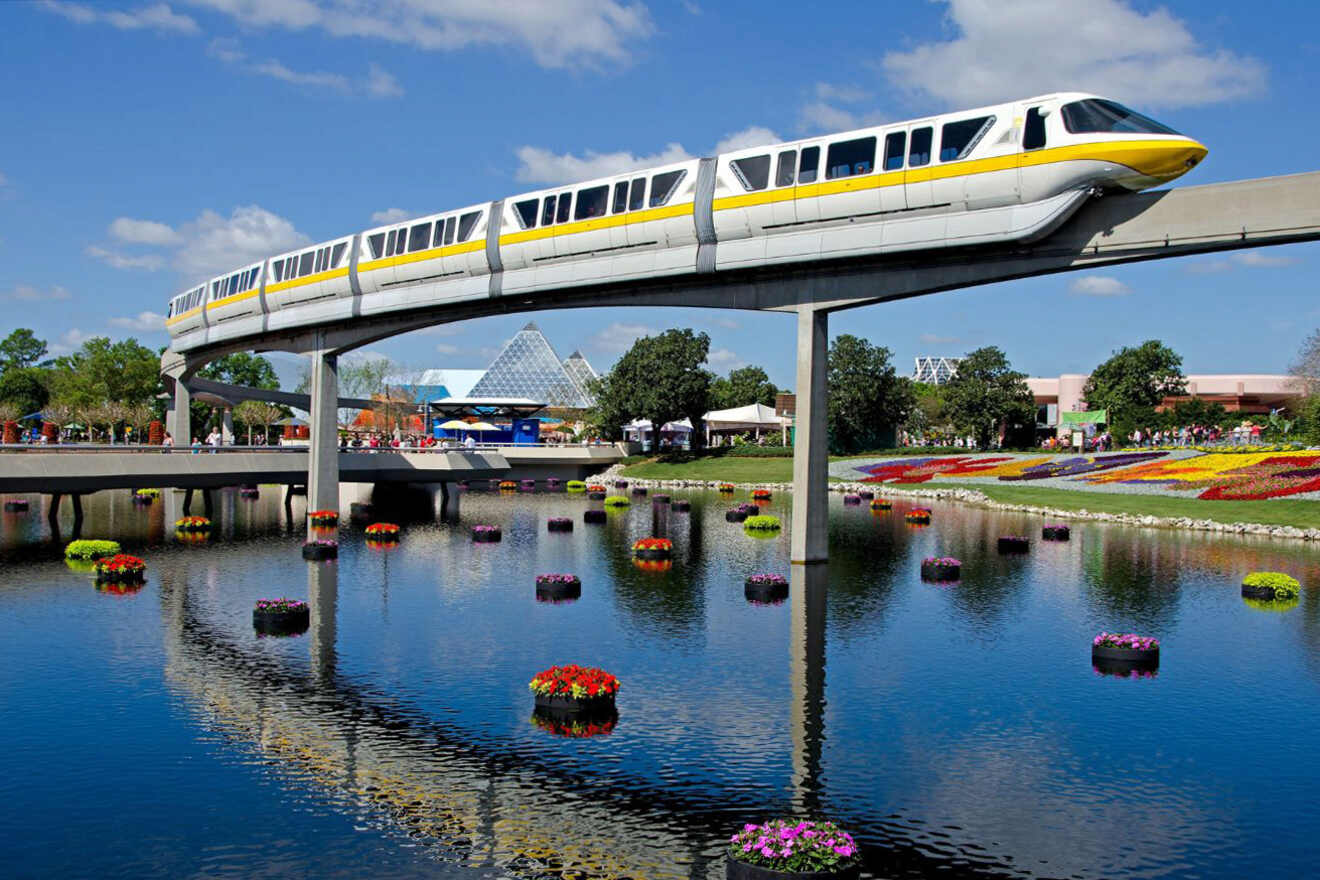 🏰 What is Central Florida best known for?
💑 What are some fun things to do in Central Florida for couples?
Some fun things to do in Central Florida for couples are explore the Discovery Cove, an all-inclusive day resort where you can get up close to incredible marine life, or take a romantic ride at night on the ferris wheel in ICON Park.
🧜‍♀️ What are some unique things to do in Central Florida?
Nature lovers should take the glow in the dark kayak tour through the beautiful lakes of Winter Park. For some Old Florida fun, check out the one of a kind mermaid spectacular at Weeki Wachee Springs State Park.
Conclusion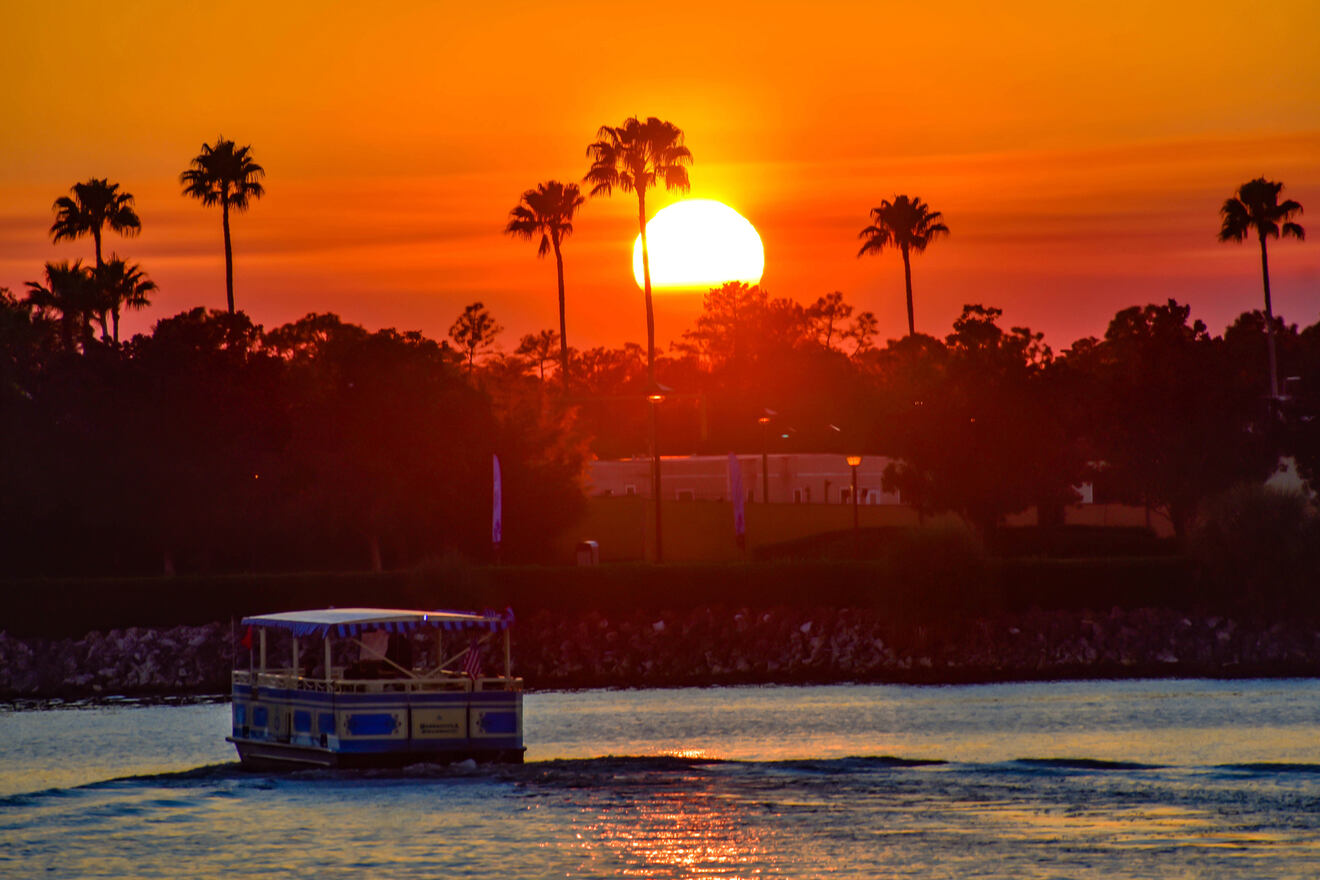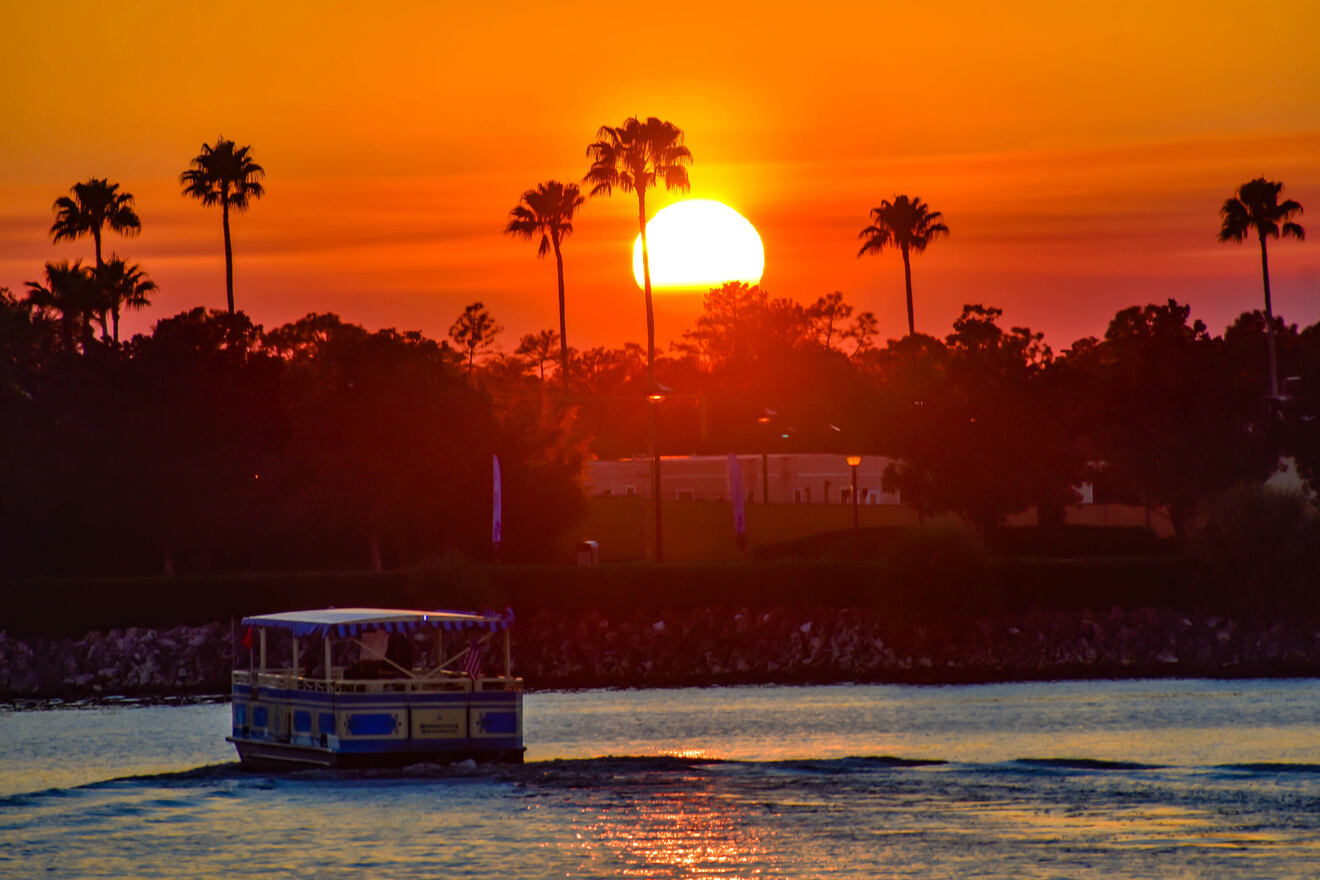 In just one trip to Central Florida, you can experience 11 different countries, explore outer space, go on safari, get up close and personal with wildlife, dine in some of the world's most unique restaurants, all while making memories that will last a lifetime!
Have I convinced you to book your trip yet? I suggest making Orlando your home base while visiting Central Florida and not to miss out on these 2 things to do which are my absolute favorites:
I hope you found this list of things to do in Central Florida super helpful! Be sure to book early, for attractions I noted fill up fast and you don't want to miss out!
If you have any questions, feel free to leave a comment on this post. I'm always here to help you out!
Happy exploring!
Montana
---
Pin it for later!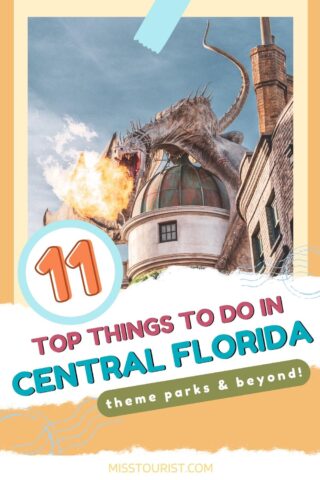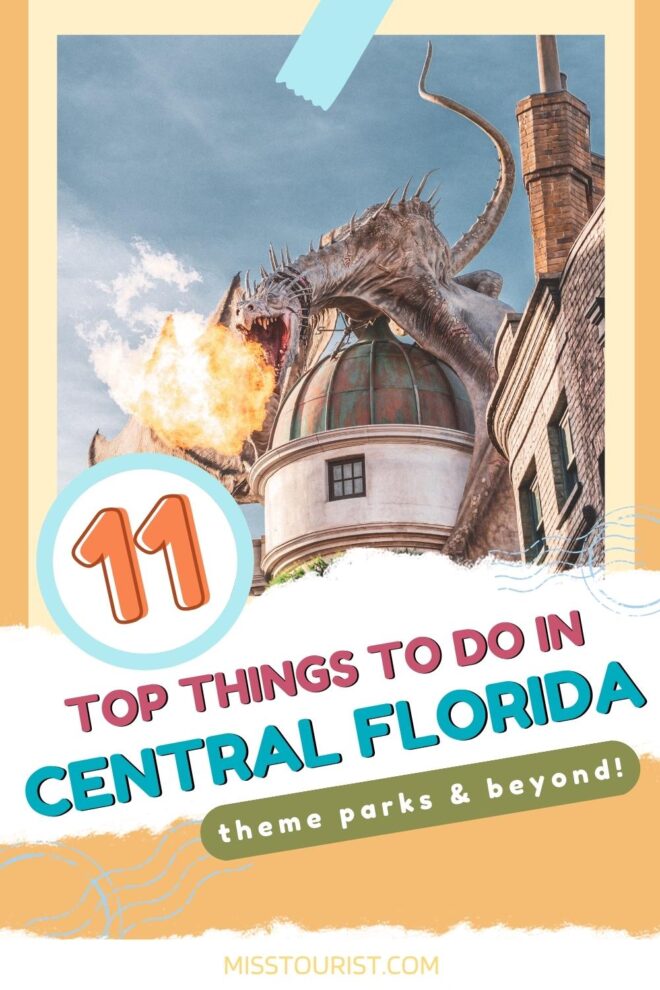 Pin it for later!