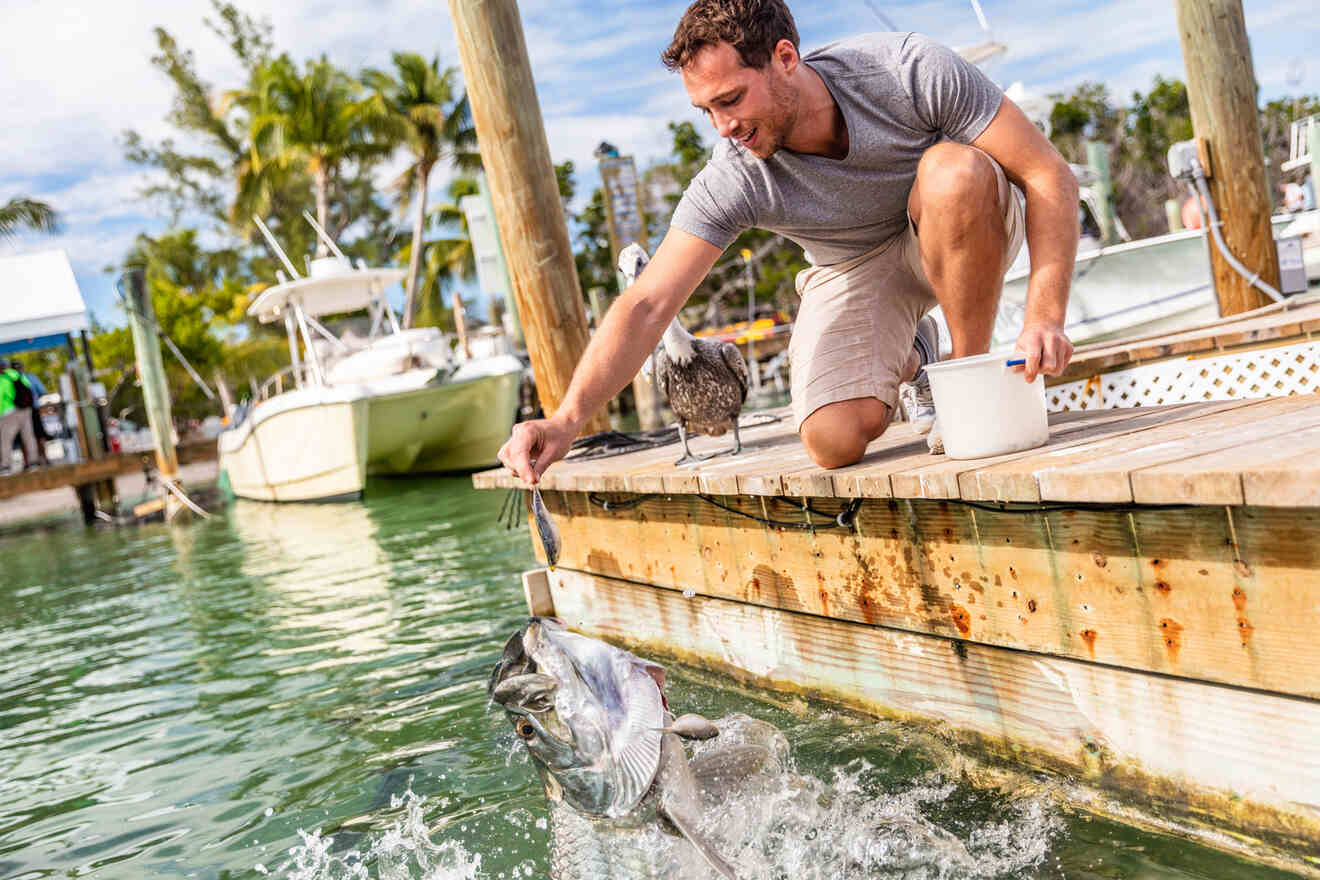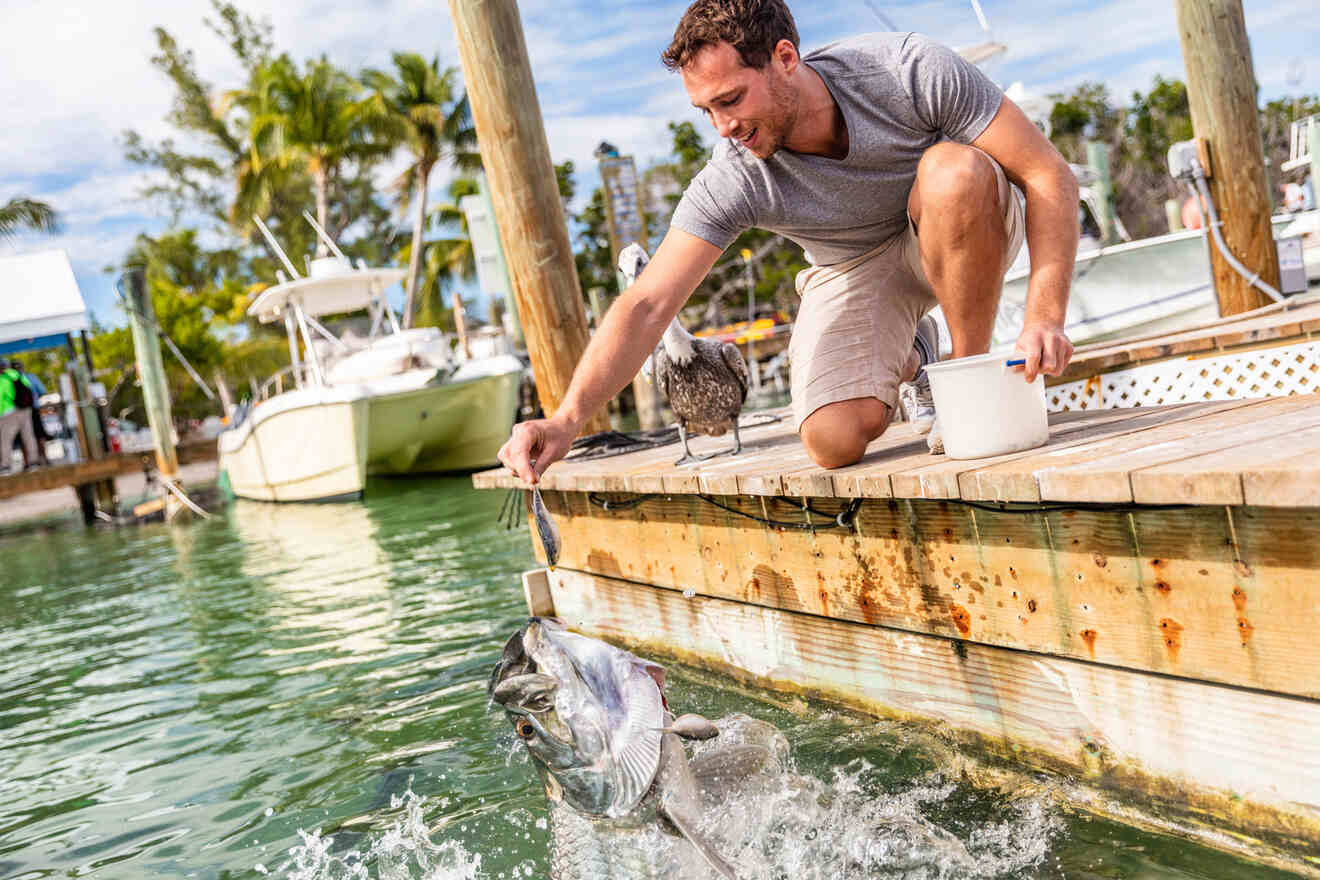 Ahh the Florida Keys. America's very own tropical oasis! Islamorada should be high on your bucket list of places to travel to in the U.S., and I would argue, in the world!
The Florida Keys are an extremely unique natural phenomenon that has led to a uniquely specific and fascinating ecology unlike anywhere else in the world! As a local myself, it is just as impressive now as the first time I visited.
Islamorada is one of the first Keys you will encounter as you journey over the Overseas Highway to Key West.
There are thousands of small islands in the Keys, and Islamorada is one of the most popular due to the abundance of fun things to do there!
As a lover of all things tropical and, thus, all things Florida, I am going to give you the inside scoop on everything you need to know about the best things to do in Islamorada!
Let's dive right in! Oh and stay tuned for the inside scoop on local secrets that most tourists don't even know about!
If you are in a hurry
Islamorada is a popular tourist destination, so book these tours in advance!
Here are the main things to book in advance:
Where is Islamorada?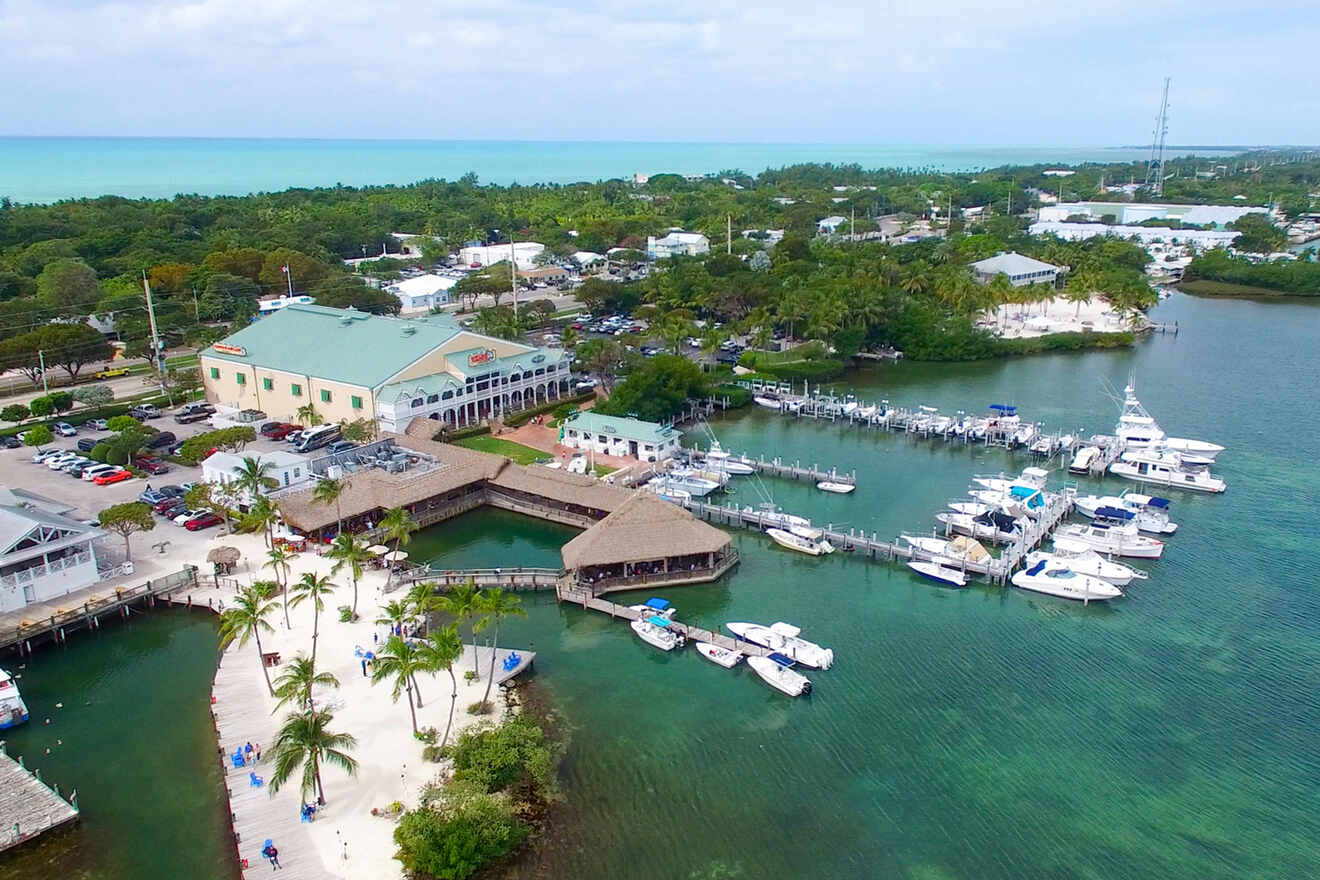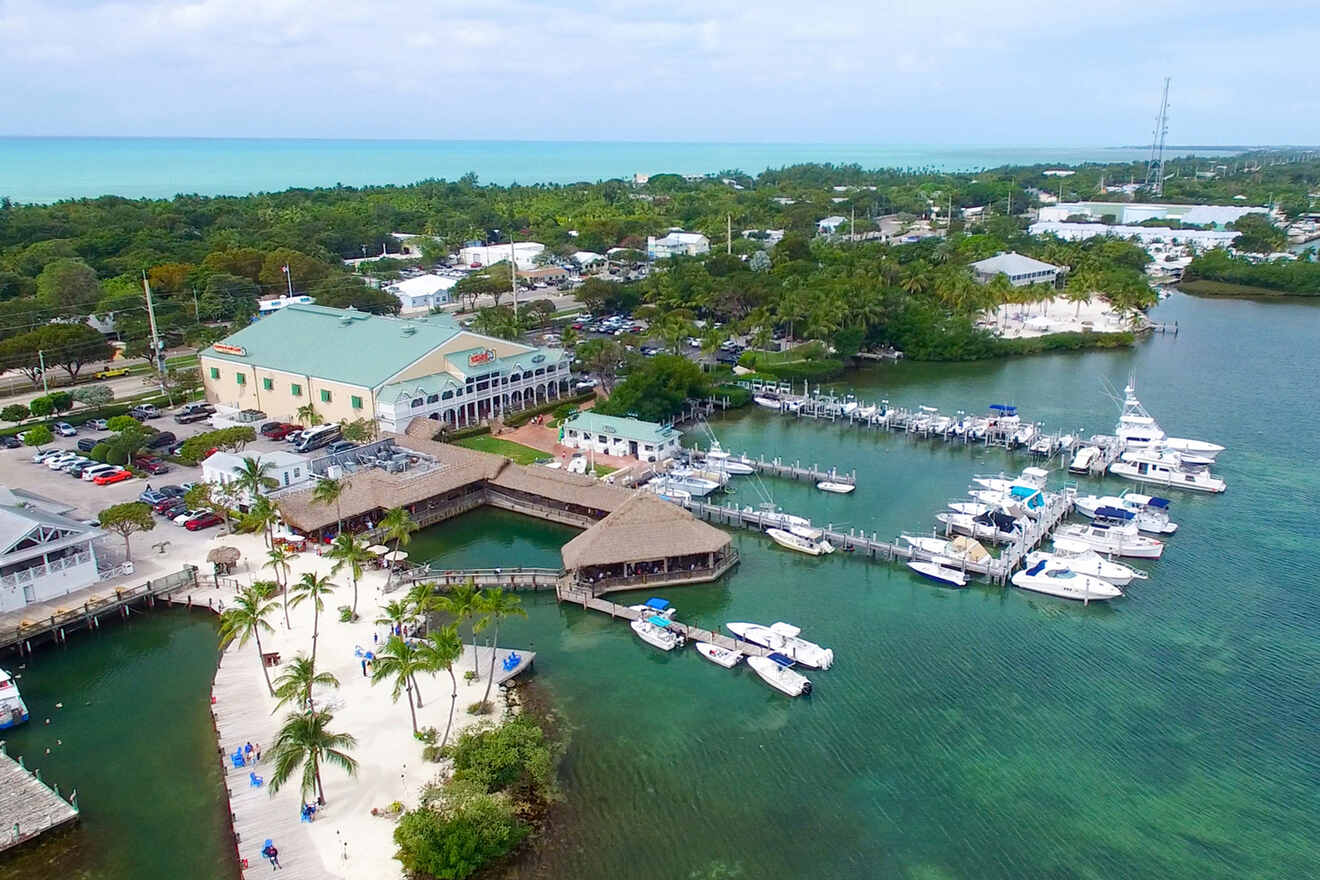 First things first, let's make some things clear. As I mentioned, there are thousands of islands in the Florida Keys, so it can easily get a bit confusing!
Islamorada is a town that includes five islands between the first Key, Key Largo, and the last Key, Key West.
Perhaps Islamorada's biggest claim to fame is being a world-renowned fishing hub!
It is also famously a family-friendly destination due to the sheer number of fun things to do as well as the incredible surrounding nature that is perfect for adventurous little ones and adults alike!
Since Islamorada and the Keys are generally pretty small, this is a great place to avoid crowds and have an intimate family bonding experience or getaway with friends or a lover.
Without further ado, let's get into the juicy stuff!
1. Catch a glimpse of the past at Indian Key Historic Park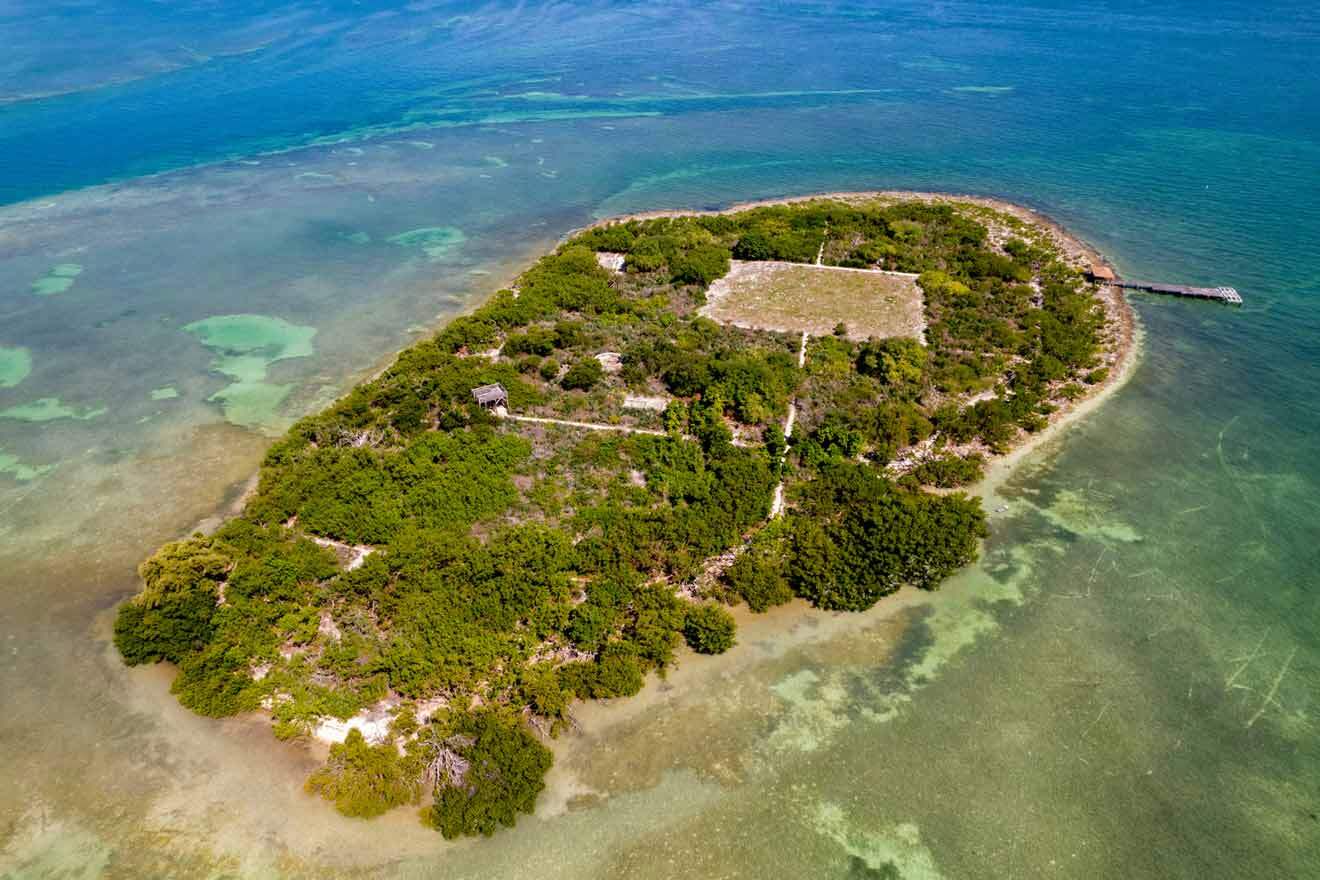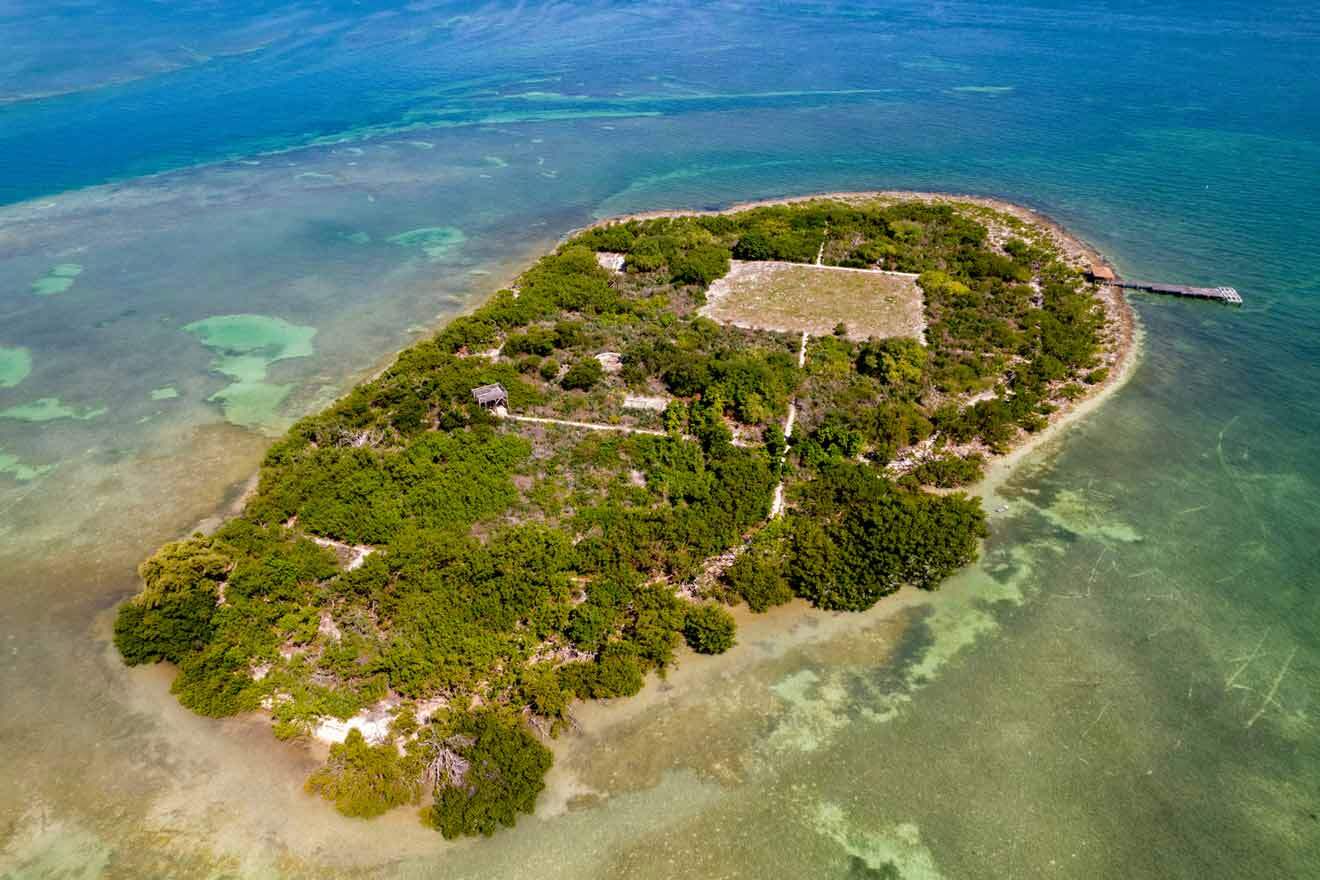 Immerse yourself in nature and the natural history of Islamorada at this incredible historical park.
Now uninhabited, the Indian Key Historic Park once played a vital role in the history of Florida. What is now Indian Key Historic Park used to be a lively town and once served as the first seat for Dade County!
Currently, this 11-acre historical park is an excellent opportunity to explore some of Islamorada's incredible natural beauty. Only accessible by kayak or boat, this is the perfect thing to do in Islamorada for those who want to explore the area by kayak.
How fun is it to explore and discover small islands while kayaking? Personally, I absolutely love it. It engages my primal brain and connects me to my roots!
This serene and tranquil park is an amazing place to go hiking, fishing, snorkeling, swimming, picnicking, paddling, and wildlife viewing.
You can even explore the remains of this ghost town and stroll through the recreated street system. If you don't bring your kayak with you, no worries. You can rent one from Backcountry Cowboys or Robbie's Marina.
Wandering around this overgrown jungle of an island is a once-in-a-lifetime experience. You will find overgrown historic buildings reclaimed by nature or take part in a ranger-led or self-guided tour. You can also see what's going on beneath the waves with KeyZ charters or Sea Monkeys Watersports, which you can find at Robbie's Marina.
Most people don't know about this Florida Keys gem and you can spend the day exploring the ruins at Indian Key Historic Park.
PRICE: US$2.50
2. Explore Windley Key Fossil Reef Geological State Park
The Windley Key Fossil Reef Geological State Park should be high on your list of things to do in Islamorada!
This state park was once a quarry used by Henry Flagler in the early 1900s. Now, all that is left is a fossilized coral reef jam-packed with fossils from over 125,000 years ago!
Make sure that you begin your journey at this incredible state park at the visitor center so you can pick up a brochure and get an idea of what you will be exploring as you walk around the park. The visitor center also has different exhibits showcasing the park's history and Henry Flagler's Overseas Railroad.
Your mind will be blown as you wander around this prehistoric beauty. It will bring things into perspective in a really profound way about how every moment is just a blip in time in the grand scheme of things.
From December through April, you can get a guided tour for only US$2!
There are 1.5 miles of trails to meander through with all sorts of unique flora and fauna only native to the Florida Keys.
Seeing preserved fossils is such a cool experience for the whole family while surrounded by an incredible landscape and breathtaking views!
PRICE: US$2.50
3. Learn about the history of diving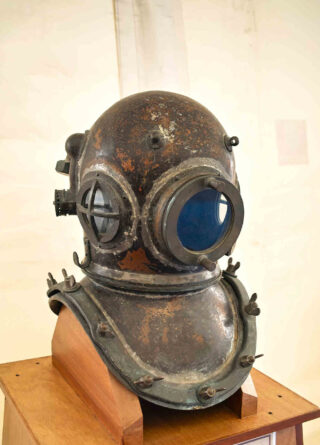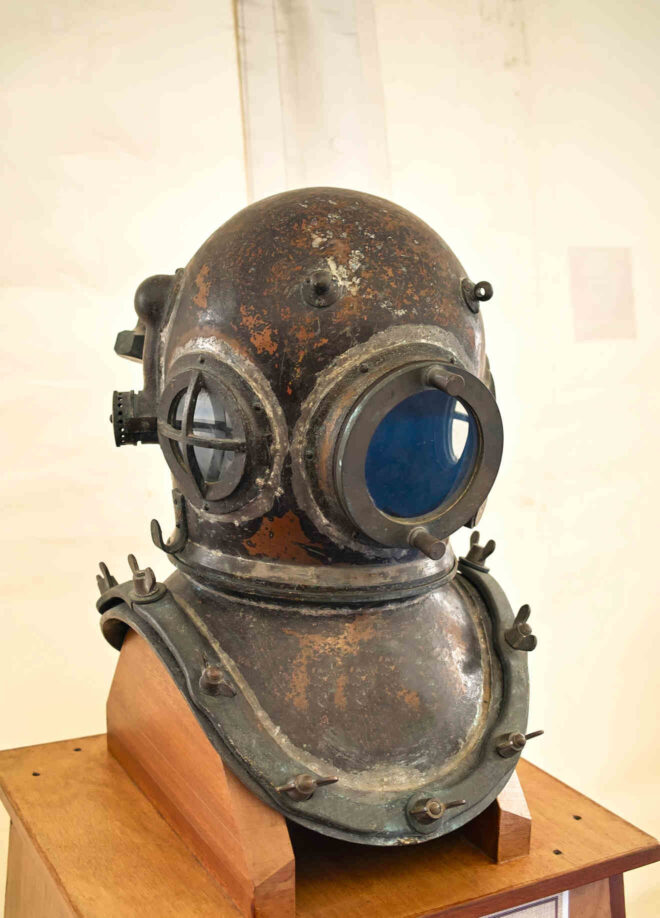 The Florida Keys is a super popular diving destination, so it's only right that the History of Diving Museum is in the Keys!
Tracing back 3,000 years of the history of diving, there is so much to learn at this incredible museum! If you are a fan of history or diving, this is one of the best things to do in Islamorada
This museum in the Florida Keys has one of the world's largest collections of diving memorabilia. They have armored suits, diving helmets, and all sorts of diving accessories. You can also find first-hand historical accounts of significant events and discoveries.
There are also interactive exhibits telling the stories of famous local divers, as well as the history of humankind's exploration of the sea!
PRICE: US$15 for adults, open from 10 AM to 5 PM daily with the exception of major holidays.
4. Get the classic Islamorada experience at Robbie's Marina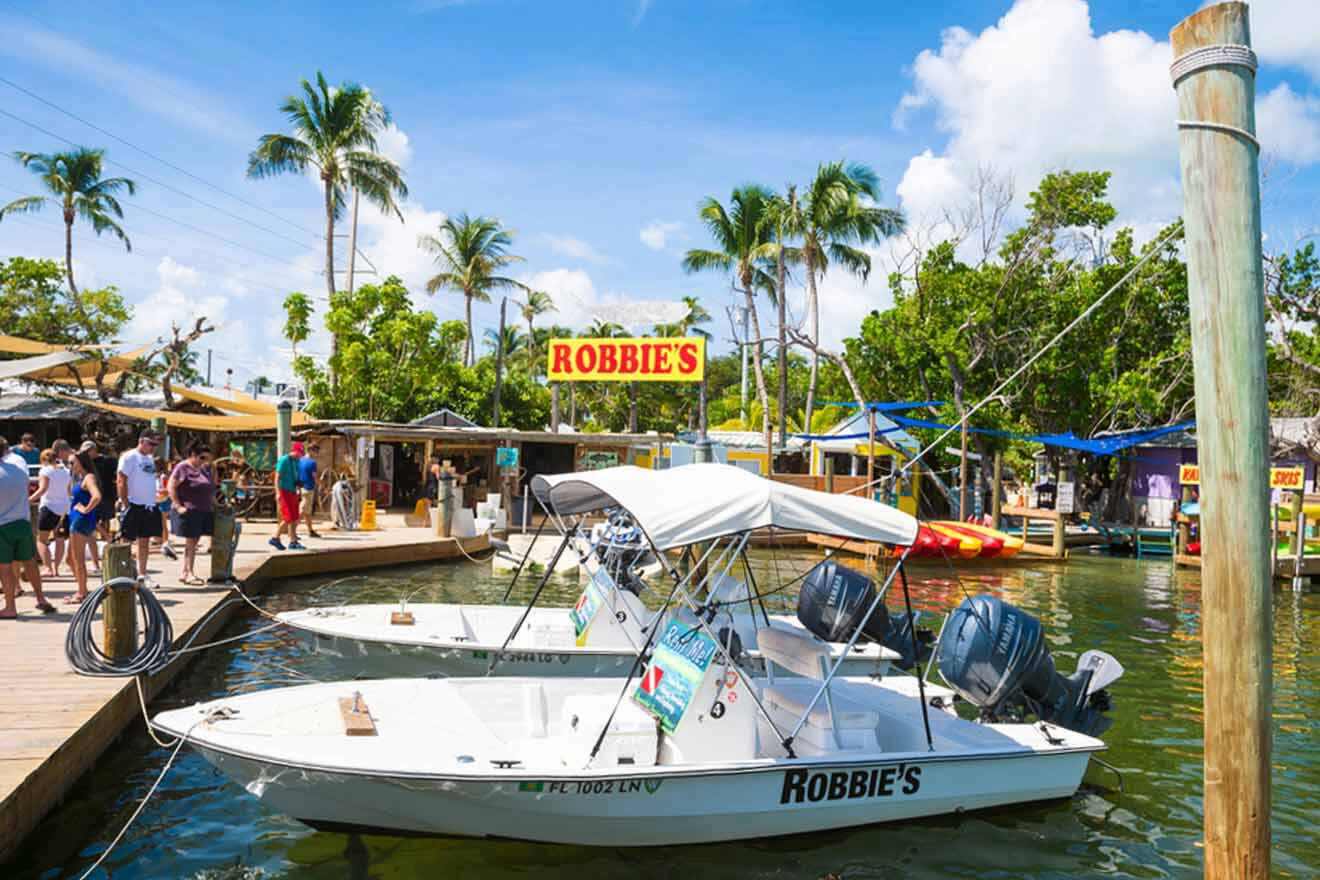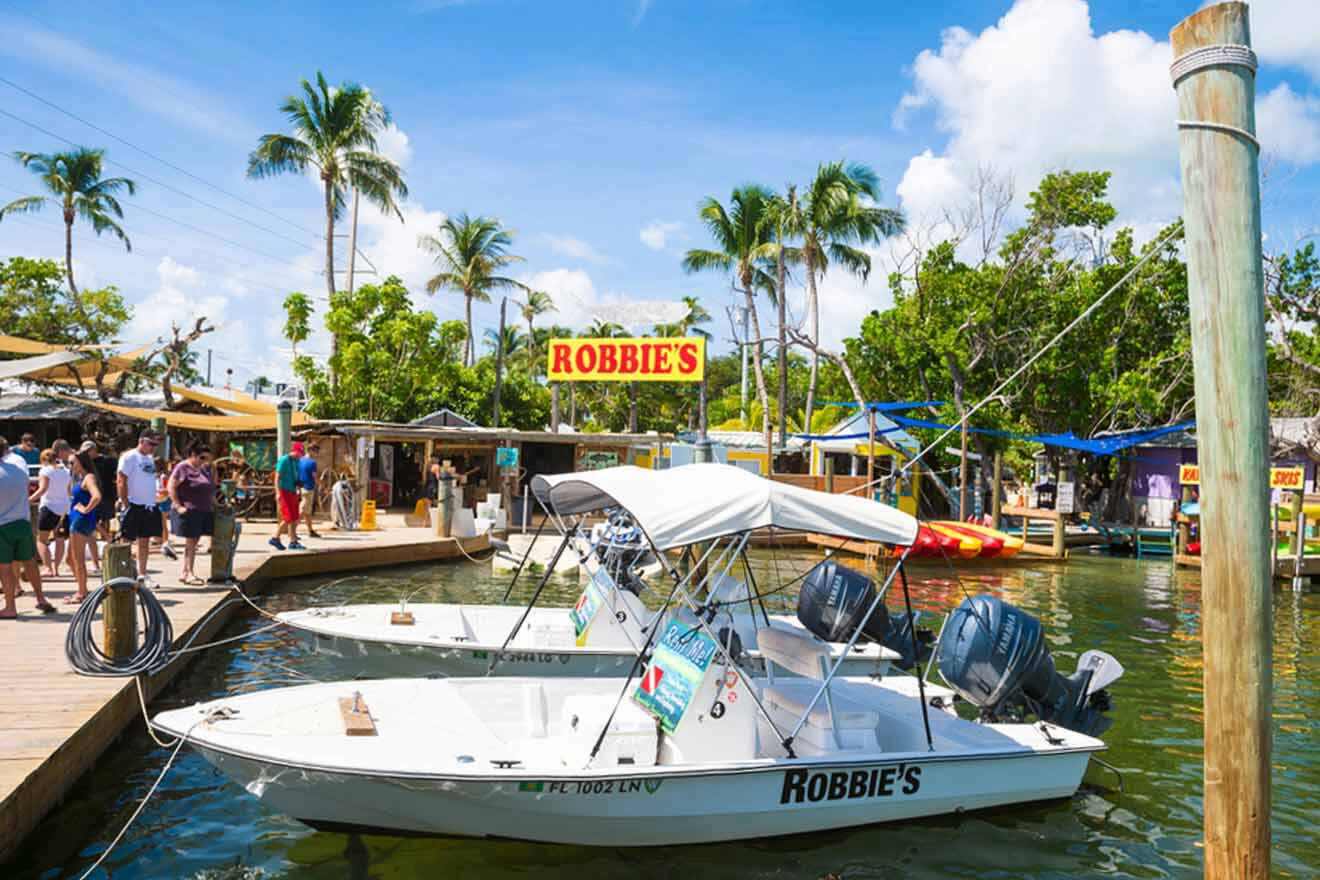 This quintessential Florida Keys experience should be high on your list of things to do in Islamorada. This is what everyone does when they visit Islamorada!
At mile marker 77, you will find Robbie's Marina. The waterside restaurant is most popular for feeding the massive Tarpon! It's also a local flea market and an all-around exhilarating experience for all who visit.
If you do only one thing on your trip to Islamorada, make sure you grab a bucket of fish and feed the massive tarpon waiting right at the dock for their next bite!
The Tarpons here are huge and it is very entertaining to watch them leaping out of the water for a tasty treat!
Robbie's Marina is also a place where you can rent kayaks and go on a series of water adventures! They offer tours of the surrounding islands like Indian Key Historic Park, and multiple water sport rentals where you can splash around to your heart's delight!
Plan a romantic day with your honey and book this 3-hour private sandbar tour! The meeting point is just a short drive from Robbie's and you'll have so much fun!
Book Your Half Day Private Boat Tour
5. Stop by the Keys History and Discovery Center
The Keys History and Discovery Center is a waterfront building with so much important information on Islamorada's important cultural and natural history and the surrounding Keys.
With a research theater as well as a movie theater, you can learn all about the Indigenous history of the Florida Keys as well as shipwrecks, pirates, hurricanes, pineapple farming, and so much more.
Some of the artifacts you can expect to see are a 16th-century bronze cannon, El Infante Anchor, sunken treasures, and Spanish coins!
This is a super enriching experience to do with little ones and anyone who has a passion for natural history and learning about the land they are visiting! It gives the entire trip and experiences a more in-depth and connected experience!
PRICE: US$15
6. Do an ecotour!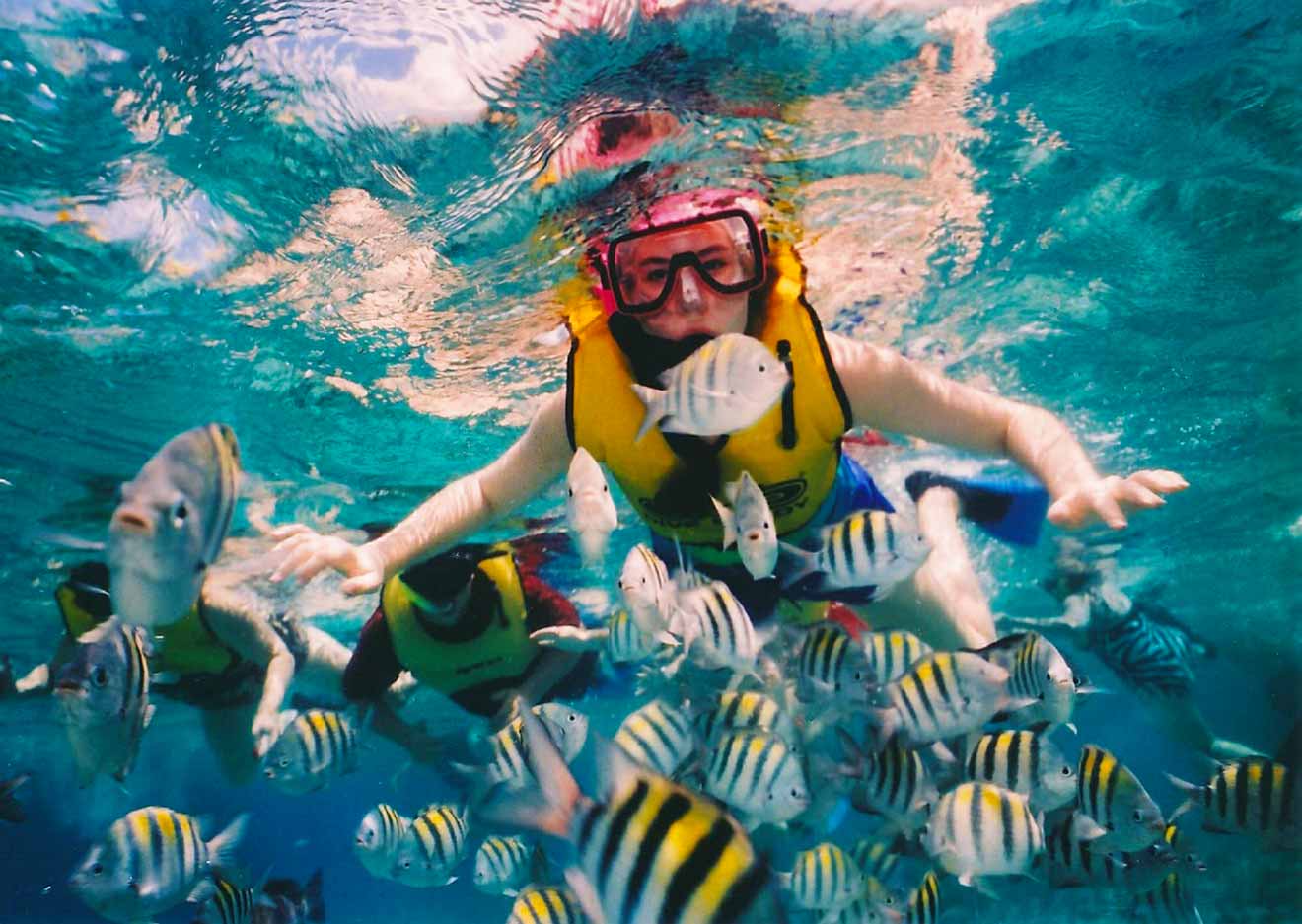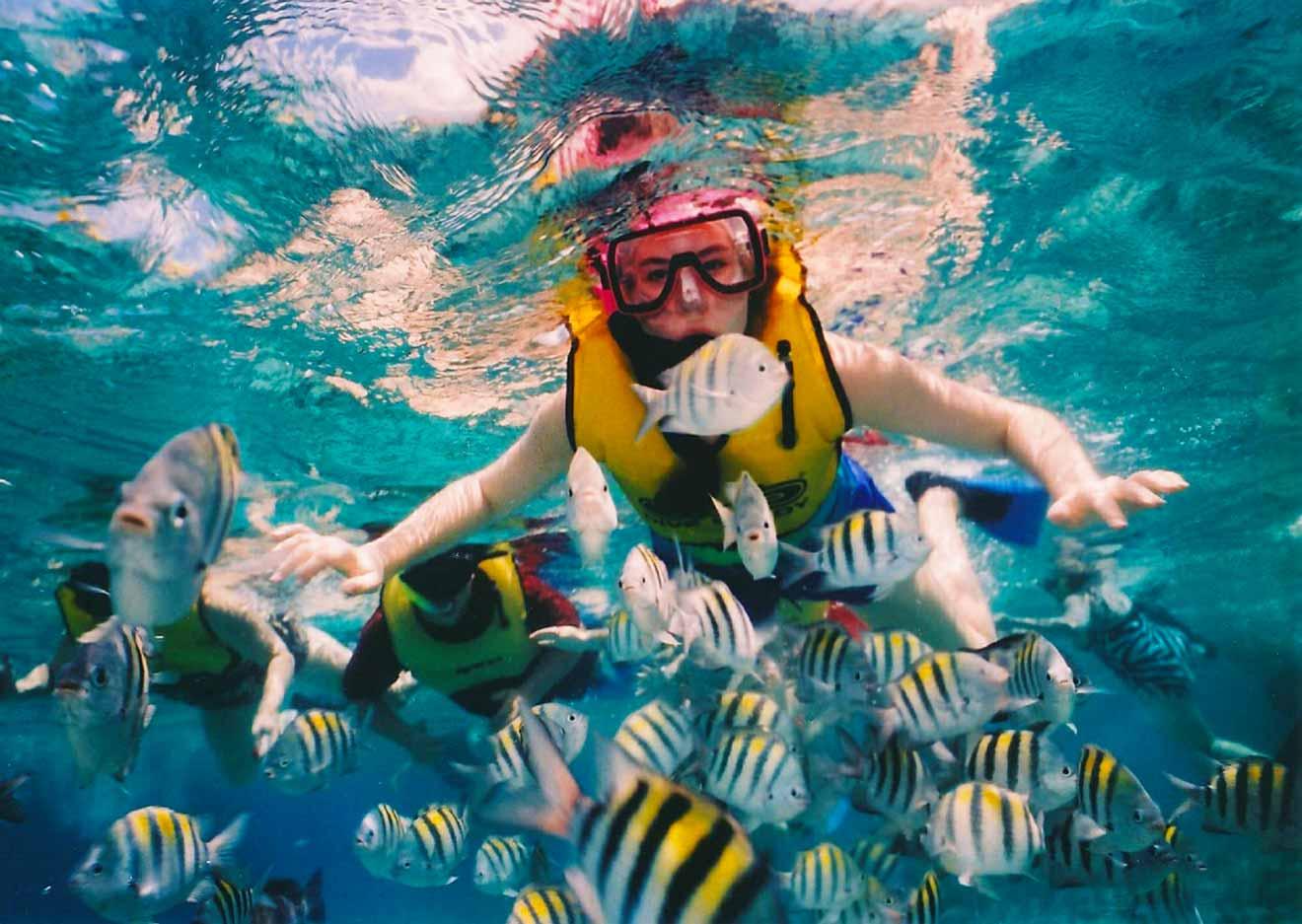 Fancy going wild and splurging on a private tour for the whole family? This AMAZING 4-hour Ecotour and Snorkeling Boat Tour honestly takes the cake – and it's so much fun!!
You'll do so many things on this tour – explore the mangroves, head out to the Islamorada Sandbar, look for marine life, and learn all about the area! You'll get to swim, boat, and snorkel – all in one day! How amazing is that?! Plus, your captain is a verified local, so they'll know everything there is to know about Islamorada and will provide you with all the equipment and info you need to enjoy your day!
PRICE: US$900 for a group of up to 6 people
Book Your Snorkeling Ecotour
7. Get some unique souvenirs at Rain Barrel Village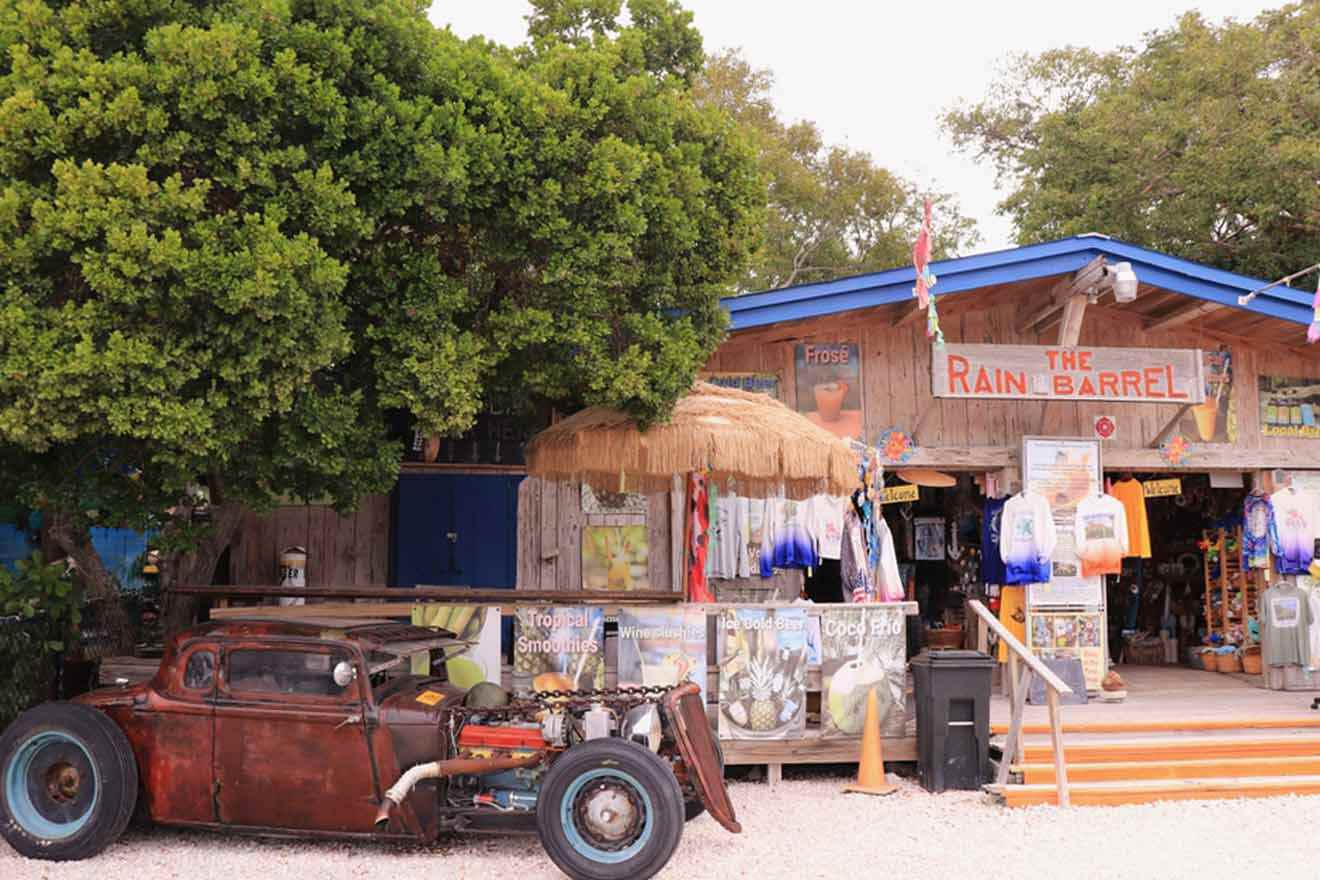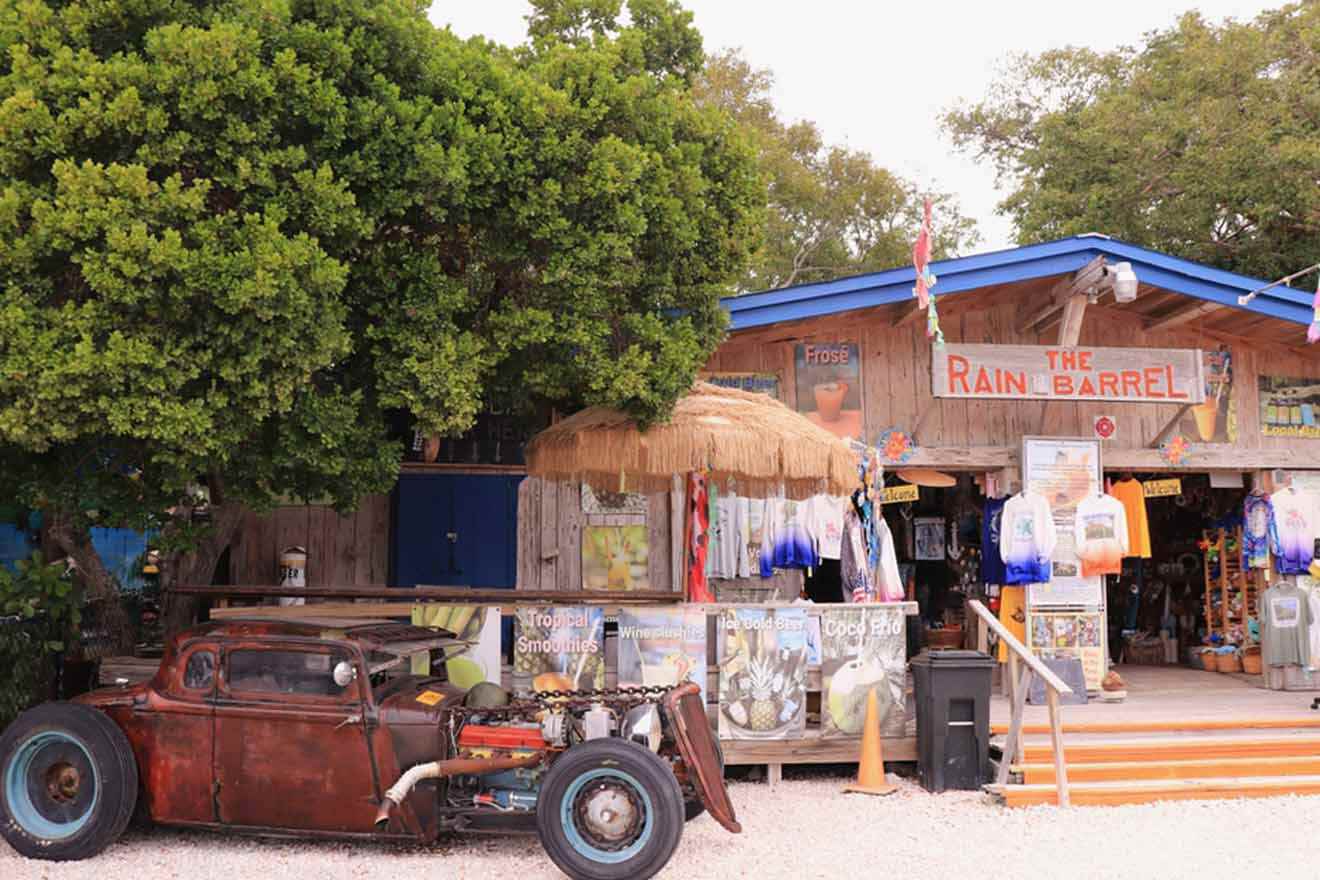 For over 40 years, people have been frequenting Rain Barrel Village to engage in fun crafts and cute souvenir shops.
Visiting Rain Barrel Village is one of the best things to do in Islamorada with the family. This is an excellent place to go shopping and find some really special and unique souvenirs to bring back to friends and family back home.
This open-air shopping complex has tons of crafty artisan-made products such as paintings, pottery, jewelry, sculptures, collages, and more!
There are also tropical gardens and plenty of places to eat.
8. Learn about the animals at Theater of the Sea
Theater of the Sea in Islamorada has been rescuing and caring for local marine life since the 1940s, and visiting their sanctuary is one of the most amazing experiences in Islamorada!
You'll see all sorts of gorgeous animals and you'll even get to interact with them. You can learn all about their rescue programs and the sanctuary and what they're doing to protect marine life in Florida.
Get ready to see some gorgeous dolphins!
PRICE: from US$48
9. Satisfy that Pie craving at our Key Lime Pie Factory
If there's anything that the Florida Keys are famous for (aside from the stunning beaches and landscape), it's Key Lime Pie!
Yes. In case you didn't know, key lime pie originated in the Florida Keys! While you may be surprised to know that key limes are actually from Southeast Asia, they were introduced to the Florida Keys by the Spanish. Now, key limes are so associated with the Florida Keys that their common name is even reflective of that!
If you want to experience the Sunshine State's best key lime pie, you have to check out the Blond Giraffe Key Lime Pie Factory.
Aside from the classic key lime pie, you should also try their Chocolate Dipped Frozen Key Lime Pie on a Stick, Key Lime Rum Cakes, Key Lime Candies, and Key Lime Pie Cookies!
They also have a Serenity Garden with plenty of beautiful plants and foliage and an opportunity to hang up a love lock with your lover. This is a romantic getaway for a couple to enjoy some key lime pie in a tranquil and intimate setting.
10. Grab a cold one at the Florida Keys Brewing Co.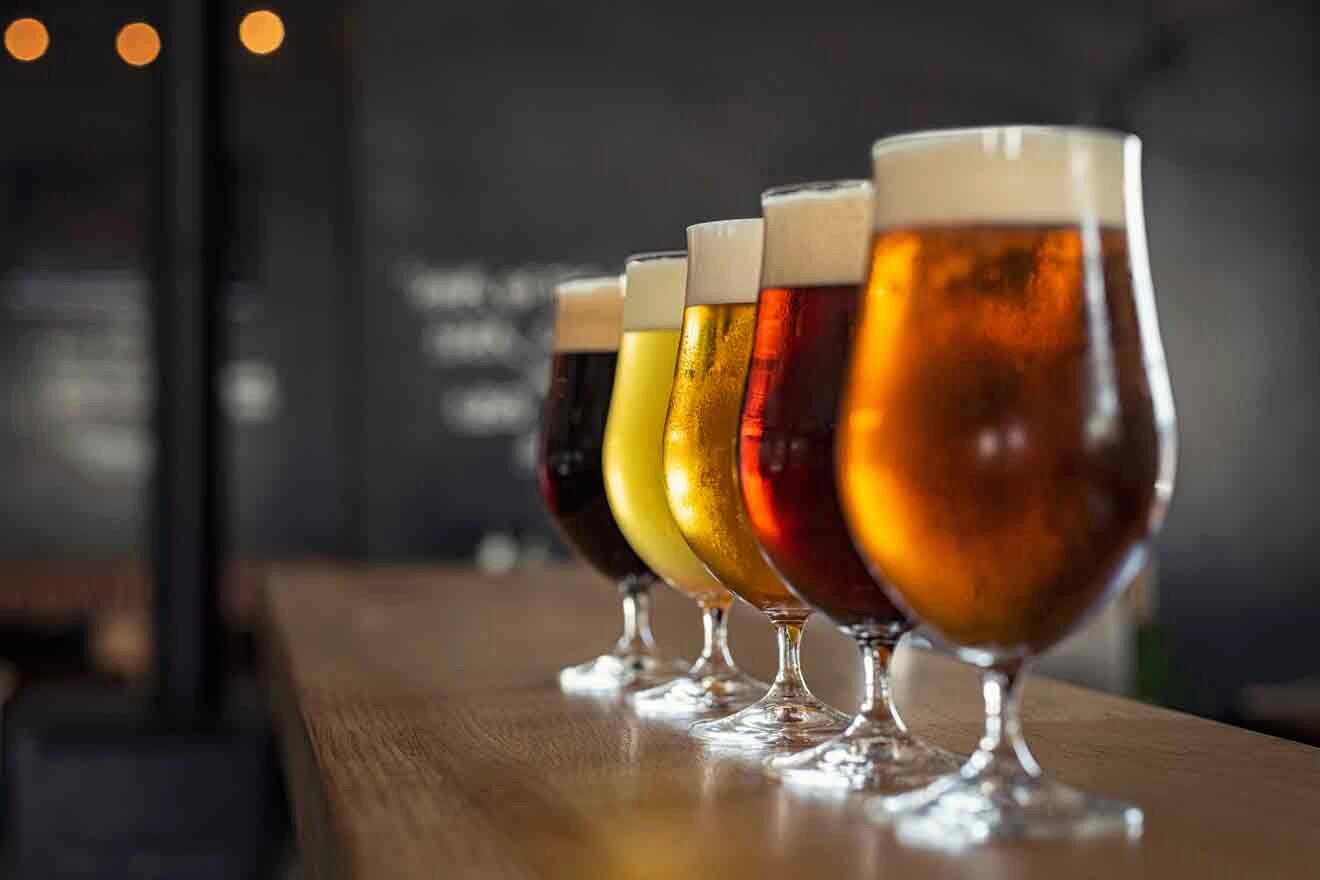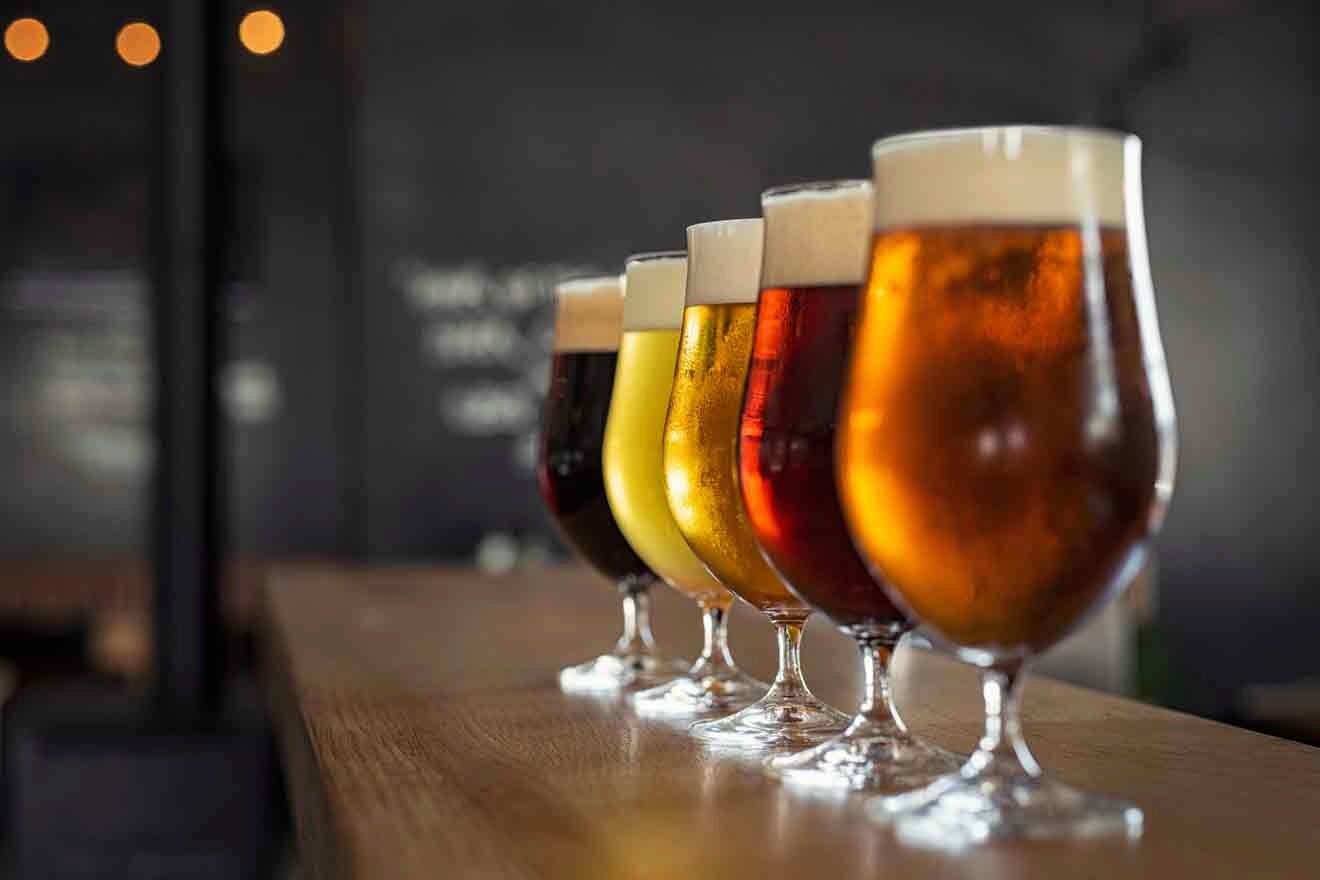 The Florida Keys Brewing Co. is the Upper Keys very first microbrewery! Craft beer and beach lovers unite!
This locally owned brewery is a really special place to visit in Islamorada. You can choose from 30 different beer varieties ranging from hoppy to light, to red, ambers, and browns, as well as some German-style brews.
You can get a tasting experience or fill up a growler with your favorite beer and head to the beach! After a long day out and about exploring, kicking back with a locally made, craft Florida Keys beer in the beer garden is by far one of the best things to do in Islamorada!
You can also get a tour of their facility and chat with a brewmaster about their beer-making process. If you're not a big beer drinker, you can enjoy playing giant Jenga, cornhole, hula hooping, or enjoying some beautiful mosaic artwork made from beer bottle caps in the beer garden!
11. Escape the crowds at Anne's Beach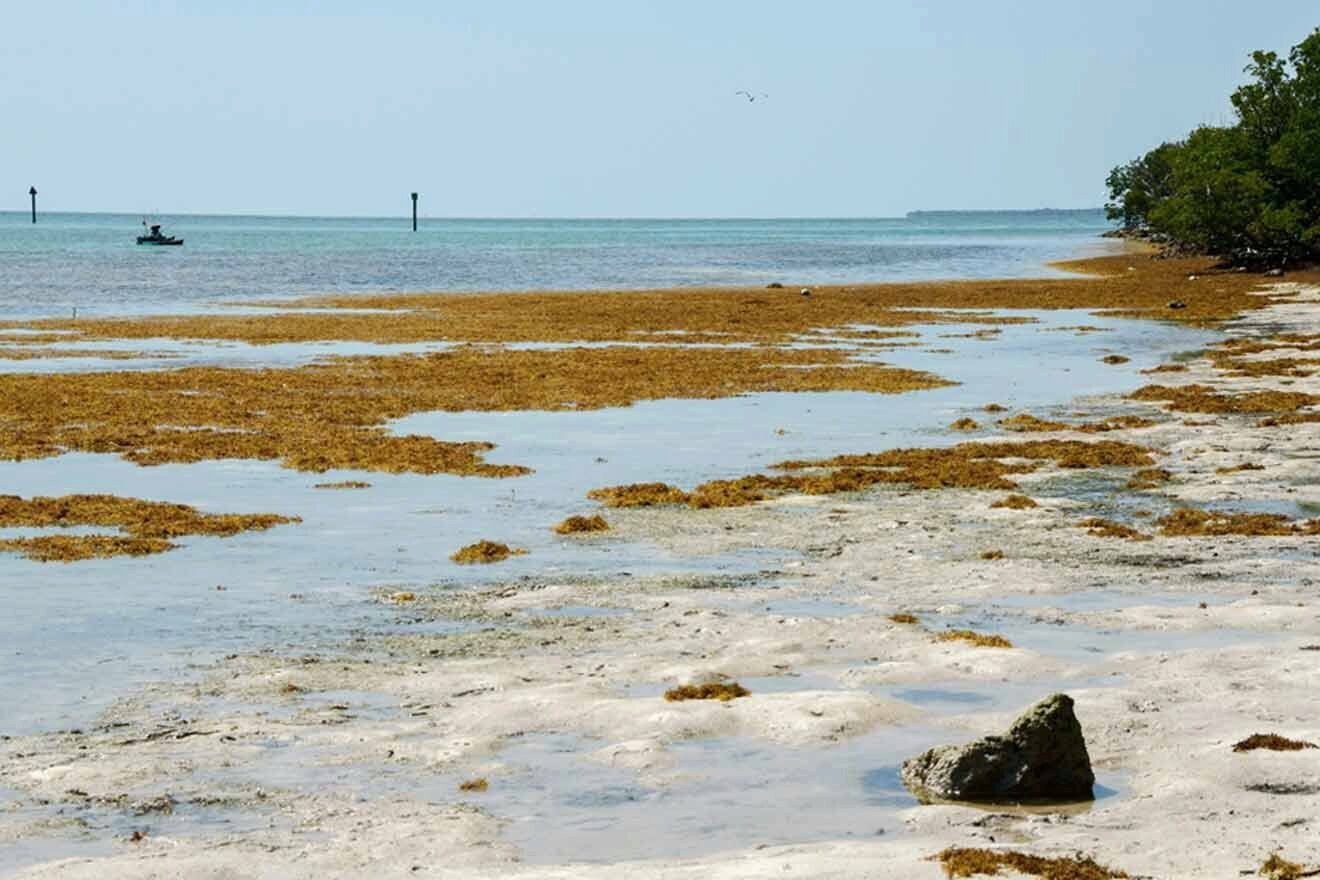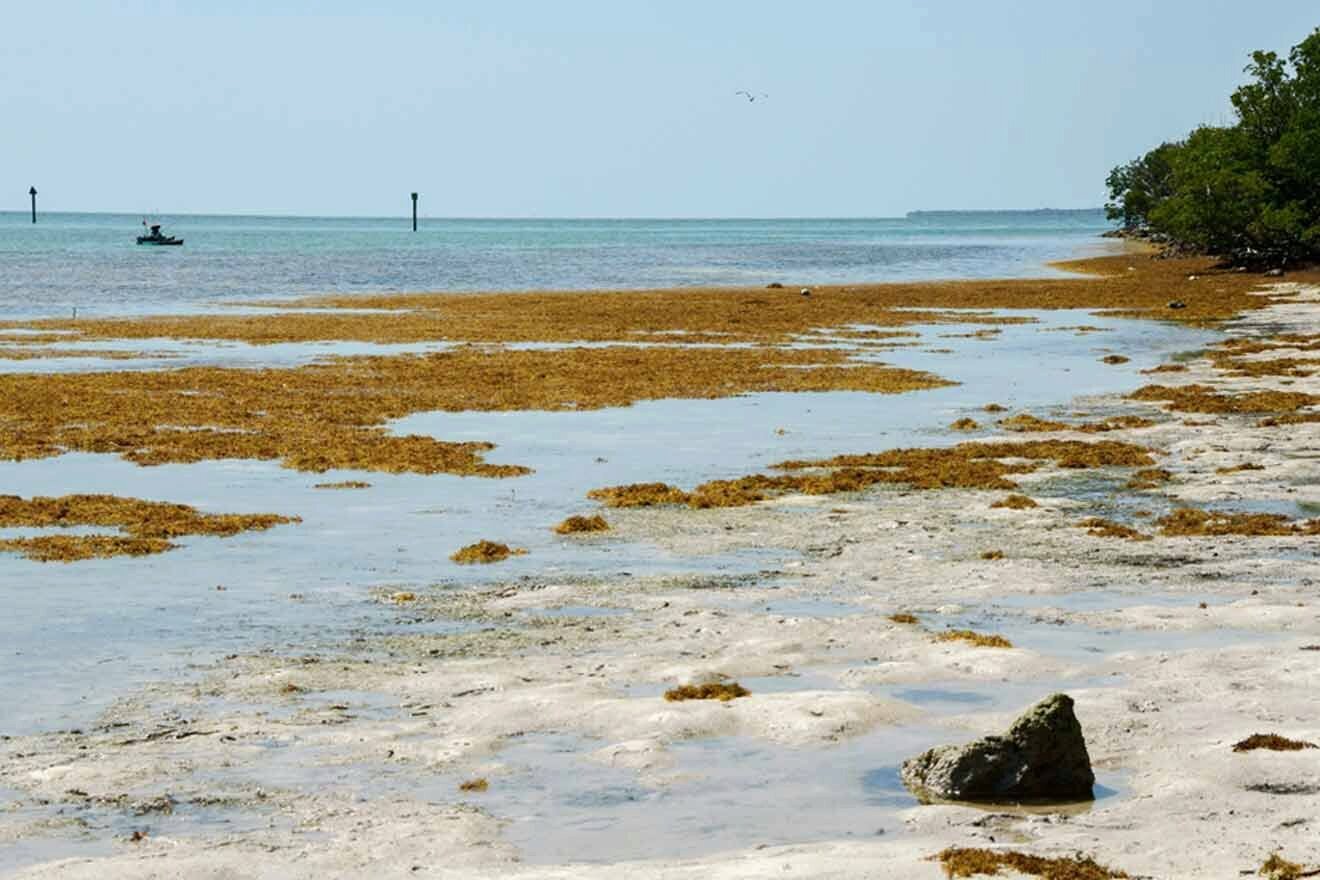 Anne's Beach in Islamorada is my personal favorite beach to explore. It is a small beach located right off the Overseas Highway, and in my opinion, it is one of the best things to do in Islamorada.
Anne's Beach is a true slice of paradise named after a local conservationist.
The beach is absolutely breathtaking and the surrounding flora and fauna are awe-inspiring. This beach doesn't get super crowded and is the perfect place to go to unwind and relax on the beach with some incredible views.
Granted, it is pretty shallow, but it's perfect for wading and snorkeling!
For those of you that just couldn't leave Fido at home, this is the perfect beach to come and visit. I brought my pup, and she absolutely loved it. We both did. It was a total blast.
PRICE: Free
12. See the crocs at the Crocodile Lake National Wildlife Refuge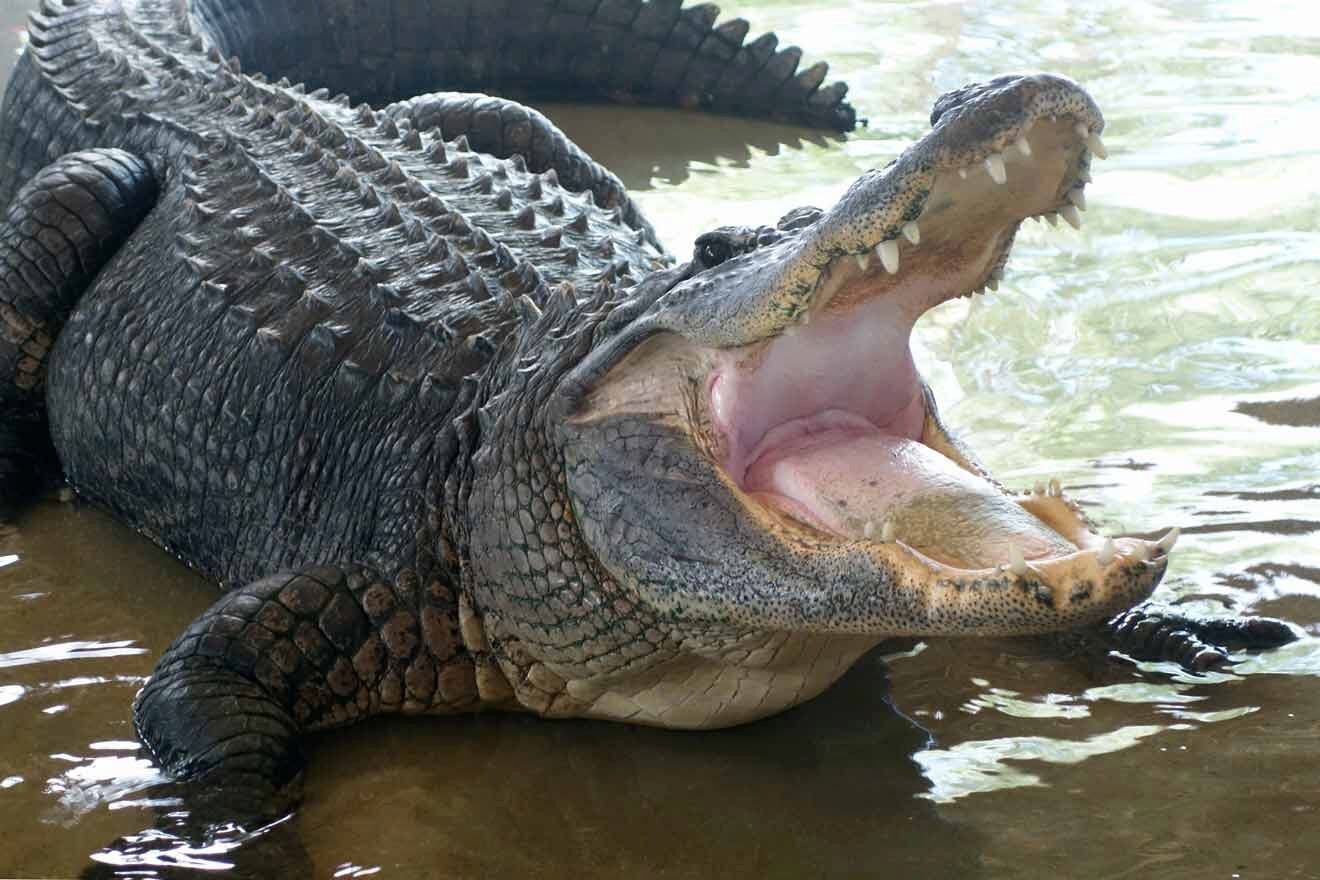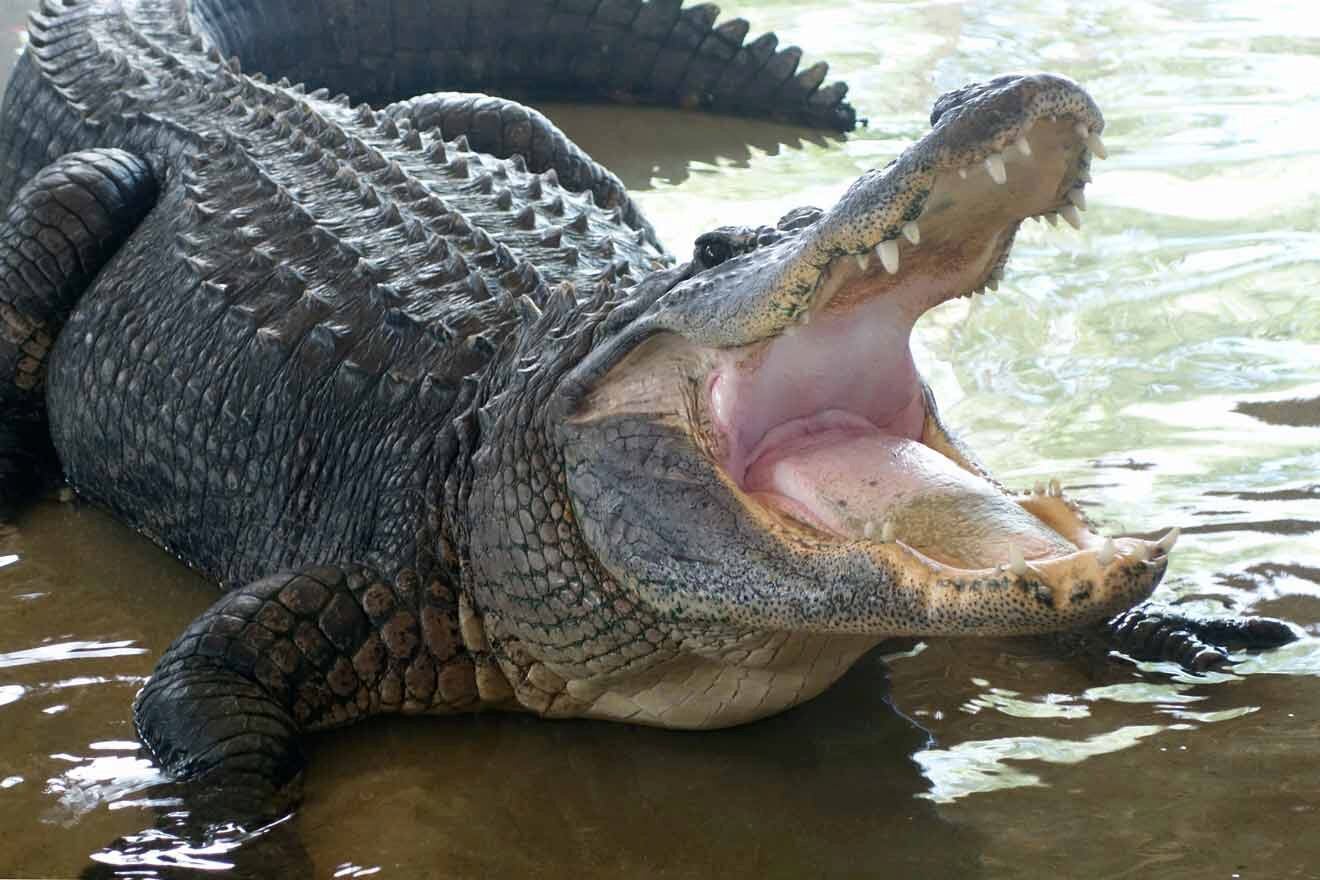 Established in 1980, the Crocodile Lake National Wildlife Refuge works to restore the wild American crocodile population in the Florida Keys. Their goal is to preserve the main and only habitat of these American Crocodiles who have been endangered since the 1970s.
American crocodiles play a pivotal role in the delicate Everglades ecosystem. They are apex predators, so they keep the ecosystem in a state of balance and homeostasis. Protecting their habitat and livelihood is imperative to the survival of all species, including humans!
The preserve is 6,700 acres of land, complete with mangrove forests, tropical hardwood hammocks, and salt marshes that create the perfect habitat for all sorts of flora and fauna native to the Florida Keys, including many different federally-listed endangered species.
The Crocodile Lake National Wildlife Refuge also has an incredible butterfly garden that plays an important role in preserving endangered species of butterflies such as the Schaus Swallowtail, and the Miami Blue butterfly.
You can get guided tours of the facility throughout the winter months. However, please note that the Refuge itself is closed to the public for conservation purposes, but you can still visit the butterfly garden during the day. Who knows, maybe you will spot a croc on your visit!
Exploring Islamorada by yourself can be fun, but you always have a more in-depth and immersive experience with a tour guide!
This Islamorada Waverunner tour provides an incredible experience to explore the mangrove forests and crystal clear waters of Islamorada.
Let someone else do the heavy lifting while you get to enjoy the fun!
PRICE: US$225 for 20 mile tour
Book Your Mangrove Tunnel Tour
13. Try some local wines at the Islamorada Wine Co.
Whether you're a seasoned sommelier or a newbie, there is a place for everyone at this cozy wine bar in Islamorada. The Islamorada Wine Co. is a classic and elevated experience to level up your vacation in the Florida Keys.
This is one of the best things to do in Islamorada for wine enthusiasts and those who appreciate local wines and goods.
They offer a high-end wine selection, craft beers, charcuterie boards, and more! Grab a friend or a loved one and enjoy some wine and cheese in a gorgeous setting!
Watch the sunset from the patio while sipping on some top-notch wine and some delicious cheese.
14. Adventure at Key Largo Hammock Botanical State Park
Just down the road from Islamorada is this incredible state park bursting with life and unforgettable adventures. Visiting Dagny Johnson Key Largo Hammock Botanical State Park is one of the best things to do in Islamorada.
I absolutely love this state park because it showcases the unadulterated, authentic beauty of the Florida Keys. There are also blue lagoons lined with lush flora and fauna that just make for the most incredible backdrop for a hike with loved ones!
Interestingly enough, this park is home to the US's largest tract of West Indian Hardwood Hammocks. It is also home to over 84 endangered species. Some of these are endemic to the Florida Keys and have lost their habitats due to the unfortunate effects of overdevelopment.
Hike through the tropical hammock nature trail and be astounded at the incredible beauty and diversity you will witness as you explore this ancient and important ecology of the Florida Keys.
The abundant wilderness and thick canopy make this an ideal location for birders and people who enjoy wildlife viewing.
Want to go on a fun-filled day of adventure snorkeling around a sandbar? This private 6-hour snorkeling tour is an awesome experience to do with the whole family and get an immersive experience snorkeling in Islamorada.
PRICE: US$1,020 per group for the private tour, US$2.50 for entry to Dagny Johnson
Book Your Islamorada Private Boat Tour
15. Explore downtown Islamorada and the Arts District
The Morada Way Arts and Cultural District is a super fun place to visit with a loved one or with the family in Islamorada.
In fact, for those who are artistically inclined, this is one of the best things to do in Islamorada.
Vibrant and lively, this 6-block downtown area is the creative heart and soul of Islamorada and has so much to offer art enthusiasts, and is really pleasing to the eye to explore.
Complete with art studios, galleries, shops, and restaurants, this is a fun thing to do in Islamorada at night or any time of day!
There are also plenty of community events and festivals hosted in this area. Every 3rd Thursday of the month, there is a monthly Art Walk. This fun event centers on emerging musicians, chefs, local retailers, and artists that make up the fabric of the Islamorada community.
PRICE: Free
16. Visit the Lignumvitae Key Botanical State Park
This 280-acre beauty of a state park is only accessible by boat, and let me tell you, it is well worth the trip!
Named after the once abundant but now endangered tree, Lignum Vitae, this park is breathtakingly beautiful!
Lignum Vitae is a slow-growing tree that was over-harvested and exported to Europe due to the sheer density of the wood. The wood is so dense that it sinks. It was even used for wooden bullets at one point in time!
Overflowing with protected flora and fauna, this awe-inspiring feat of nature is one of the many hidden gems of the Florida Keys.
PRICE: US$2.50
17. Eat at Chef Michael's
Located in the heart of Morada Way Arts and Cultural District, this incredibly fresh seafood restaurant is a local favorite.
This upscale restaurant has received accolades for its exceptional cuisine and mouthwatering fresh seafood. Regionally, it's a huge part of the booming culinary scene in South Florida.
Chef Michael's is one of the best (and most romantic) places to eat in Islamorada. Hands down.
The service is impeccable, and the overall ambiance and vibe are both luxurious and inviting. Couples will find this Islamorada restaurant to be charming and romantic while creating unforgettable memories of incredible food and fine dining!
You should consider staying in this area, and the Cheeca Lodge & Spa is an excellent choice! They even have an adults-only pool!
Book Your Stay Near Chef Michaels
18. Check out Alligator Reef Lighthouse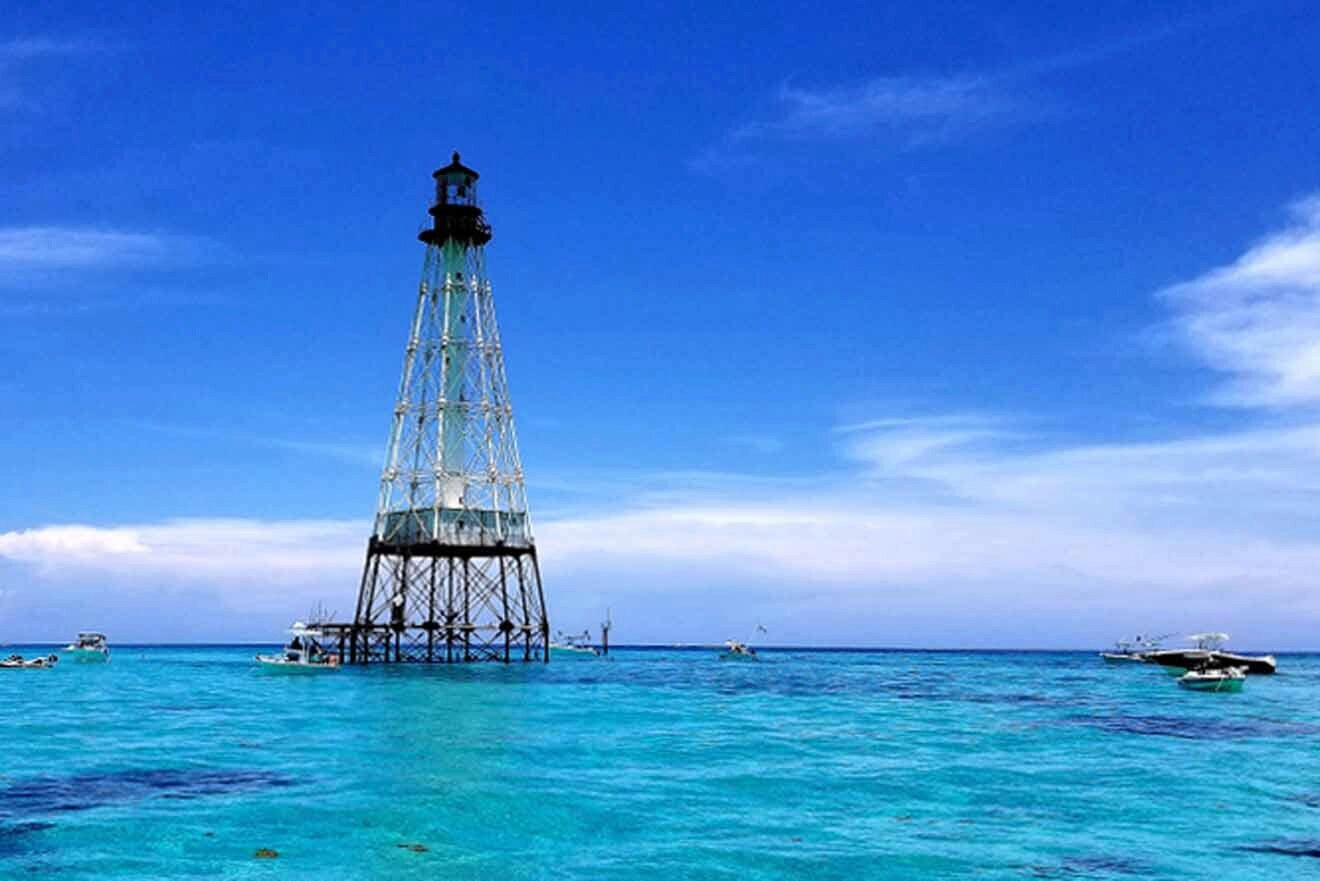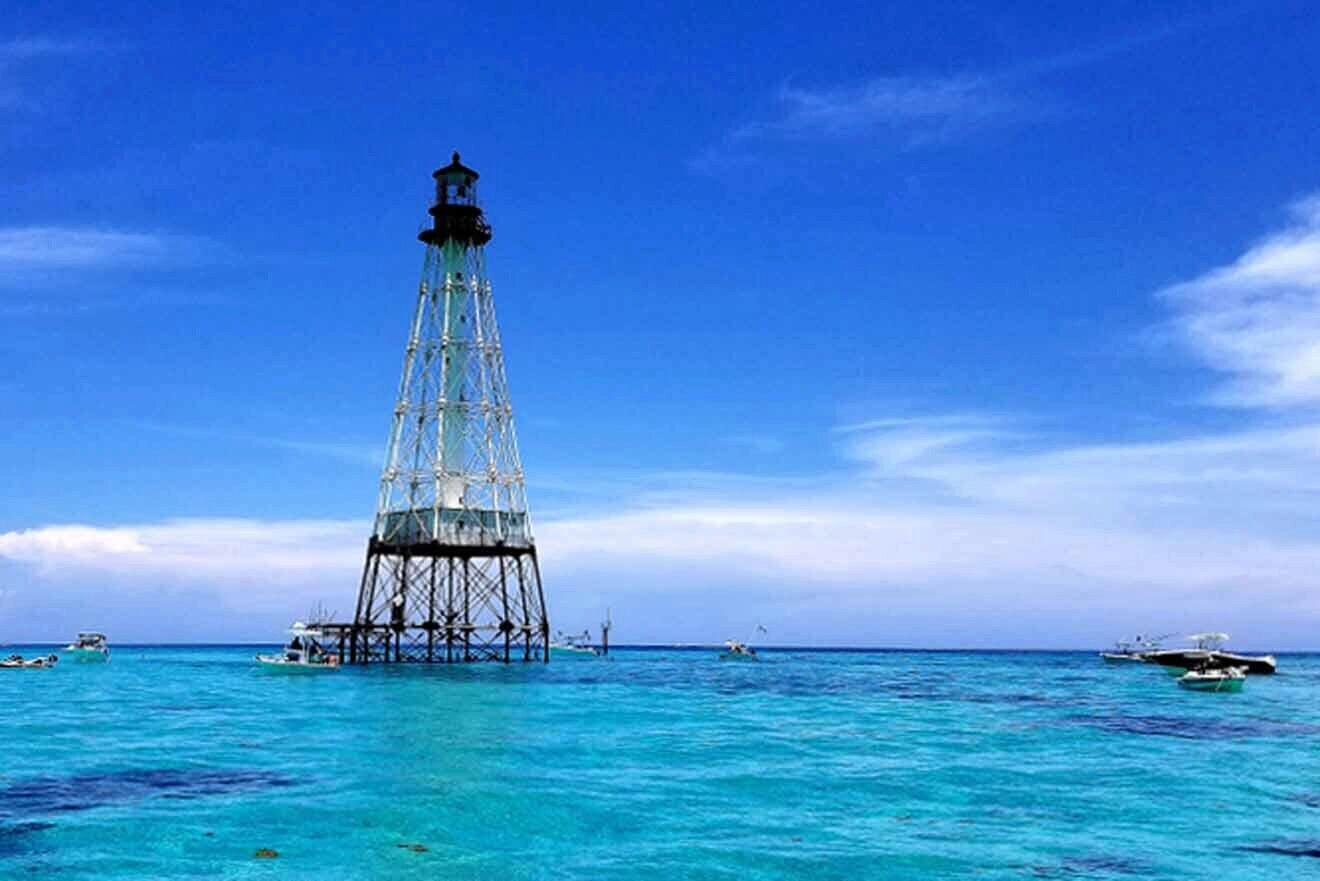 The Alligator Reef Lighthouse, first lit in 1873, guards the USS Alligator Wreck. Visiting this quintessential destination is one of the best things to do in Islamorada.
Most well known for its crystal clear tropical waters and thriving reef, this is the perfect place for snorkeling and all sorts of water activities.
More than 500 species of marine life call this reef home. If you get lucky, you may be able to spot some parrotfish, barracuda, dolphins, sea turtles, stingrays, and more!
This is an excellent place to take a diving or snorkeling tour as the visibility is just incredible, and the views, both above water and underwater, are unforgettable.
19. Find an adventure for you at Founders Park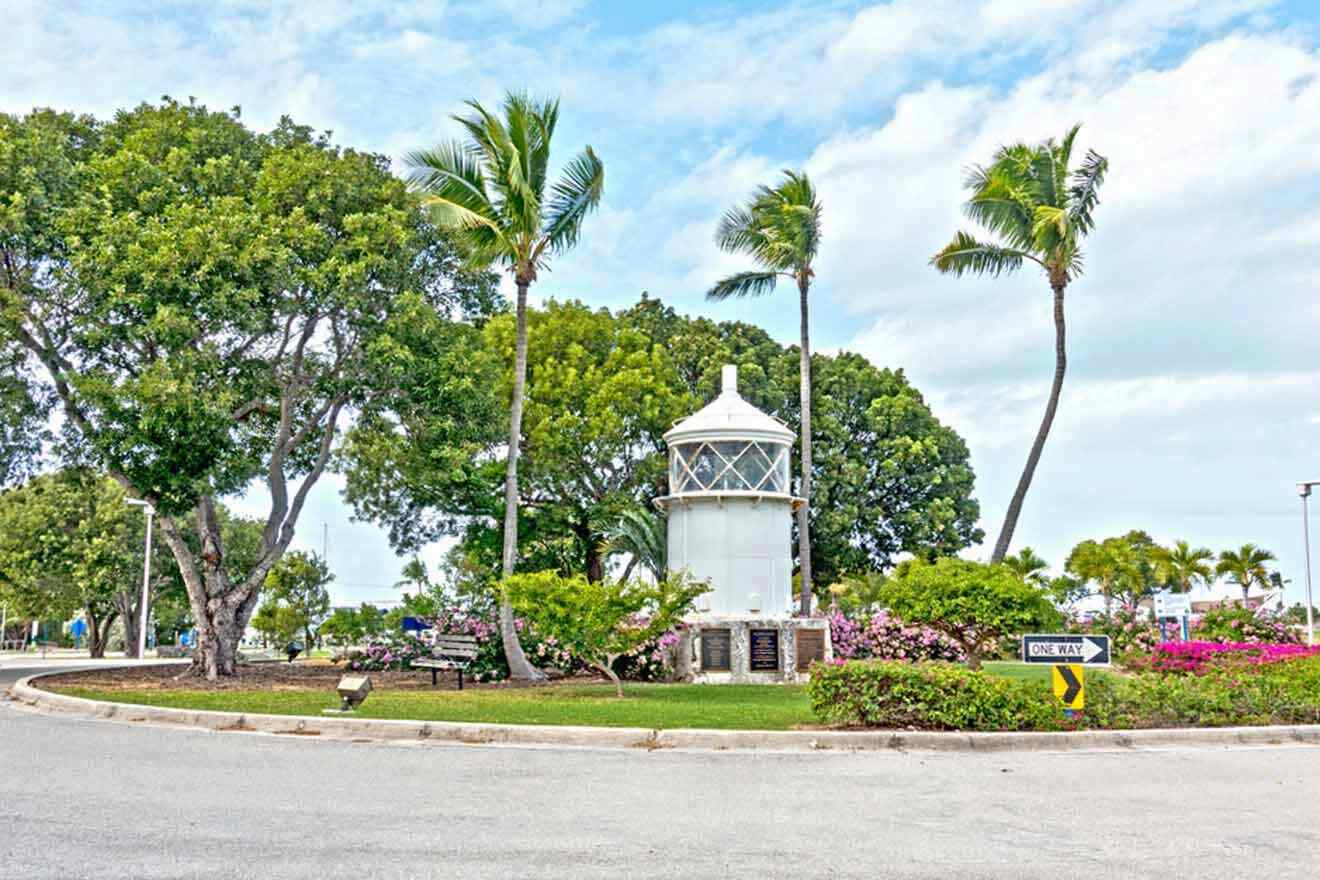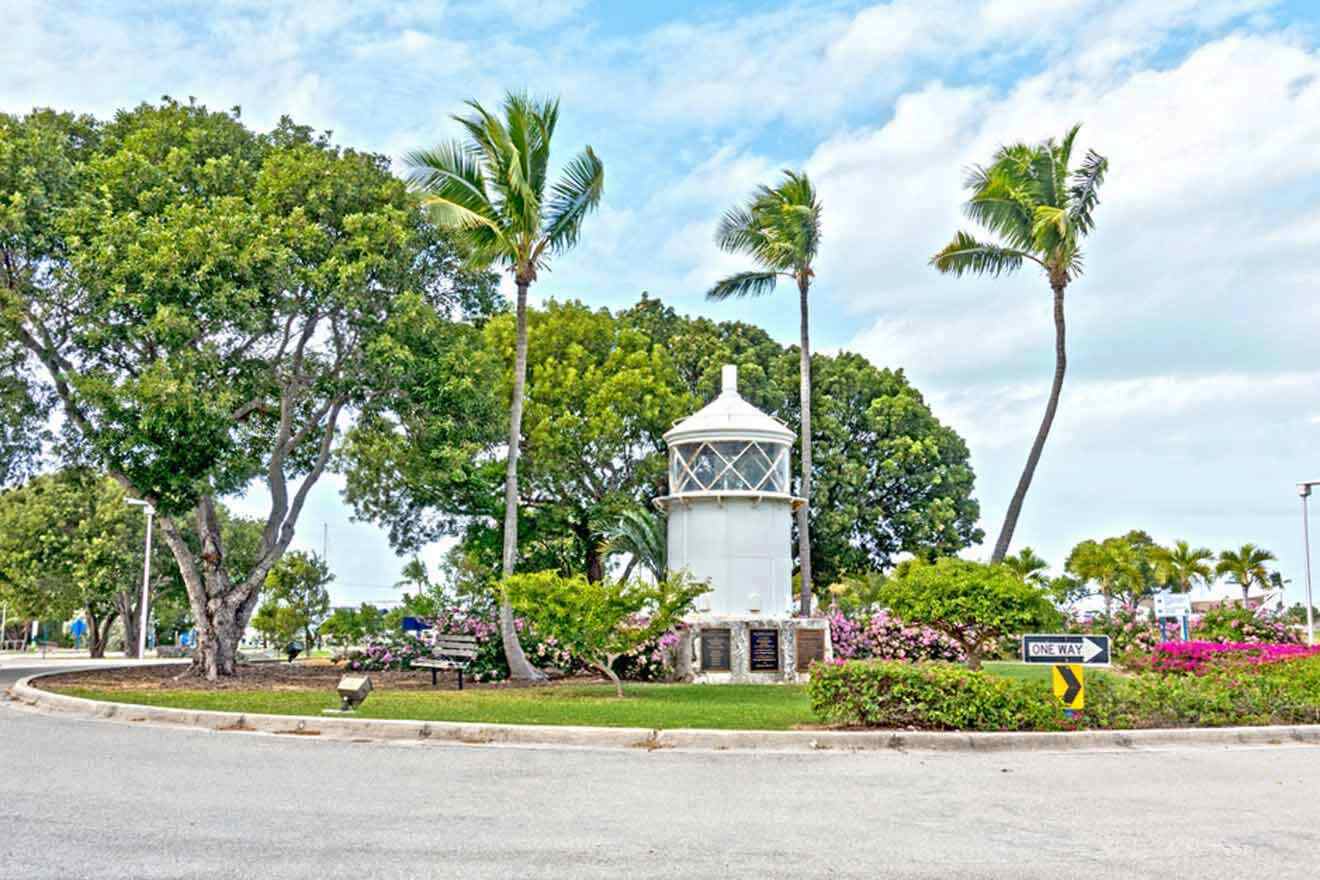 This 40-acre park is abuzz with recreational activities in Islamorada. No matter what your interests are, there is something for you at Founders Park.
Founders Park is THE recreation hub in Islamorada. Jam-packed with all sorts of activities and a massive amphitheater, there is so much to do here.
This is the perfect place for the family to visit! There is also an incredible pristine beach onsite, as well as an Olympic-sized pool.
There's also a tennis complex, a playground, yoga classes, and so much more!
PRICE: Free
20. Visit the famous Midway Cafe & Coffee Bar
The Midway Cafe & Coffee Bar in Islamorada is consistently rated as one of the best restaurants in Islamorada.
They have a delicious and extensive selection of baked goods, breakfast and lunch options, and hot and cold beverage selections.
Their coffee is locally roasted and all of the baked goods and breads are made in-house from scratch in the restaurant. The food is also made with organic and fresh local produce and ingredients, with plenty of gluten-free and vegetarian options.
| | |
| --- | --- |
| 👪 Family-friendly score: | High |
| 🎢 Top paid attraction: | Multi-Activity Boat Tour |
| 🚶🏽‍♂️ Best free activity: | Visit the beaches! |
| 🕺 Nightlife: | Downtown Islamorada |
| 🥟 Must try food: | Chef Michael's |
FAQs about things to do in Islamorada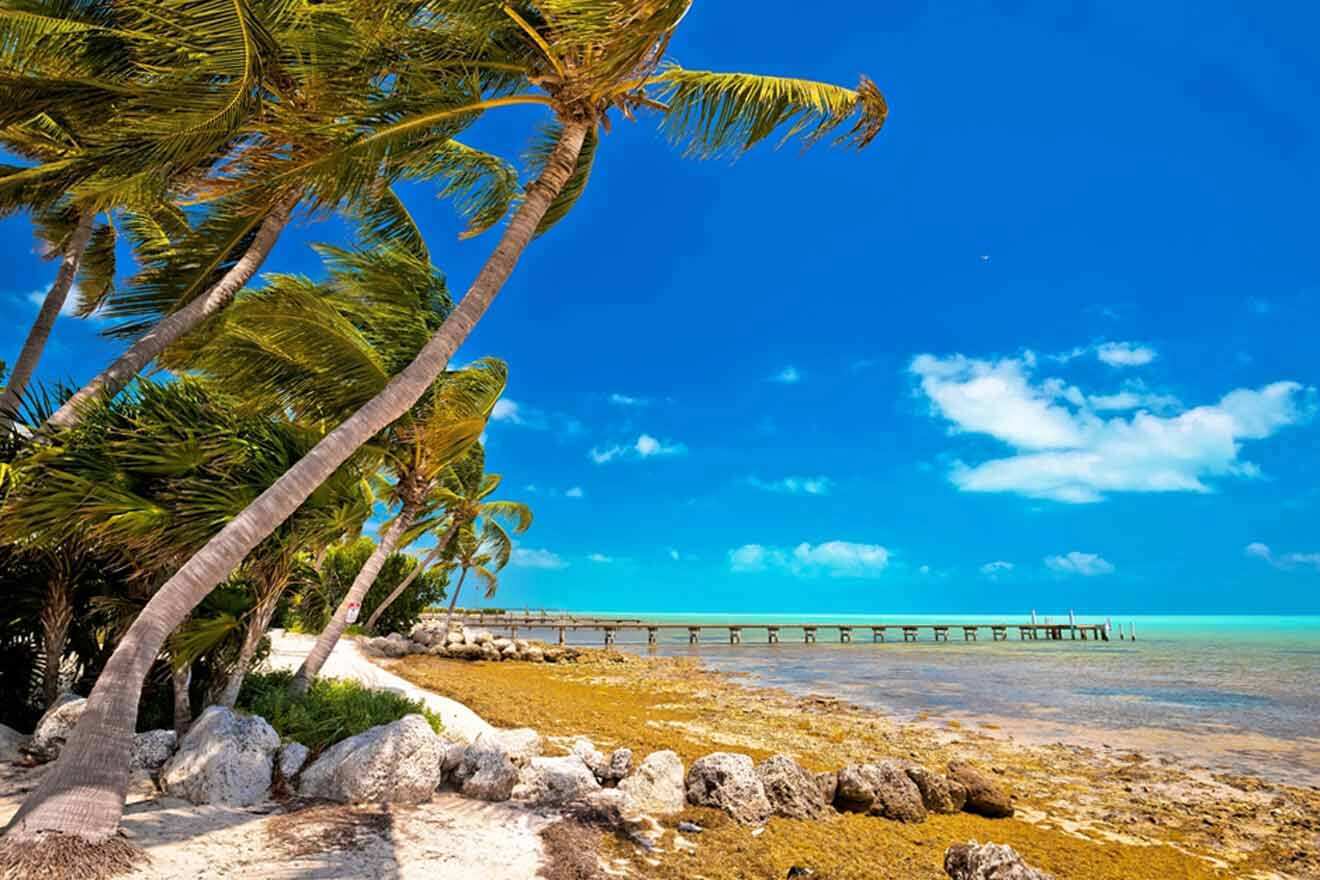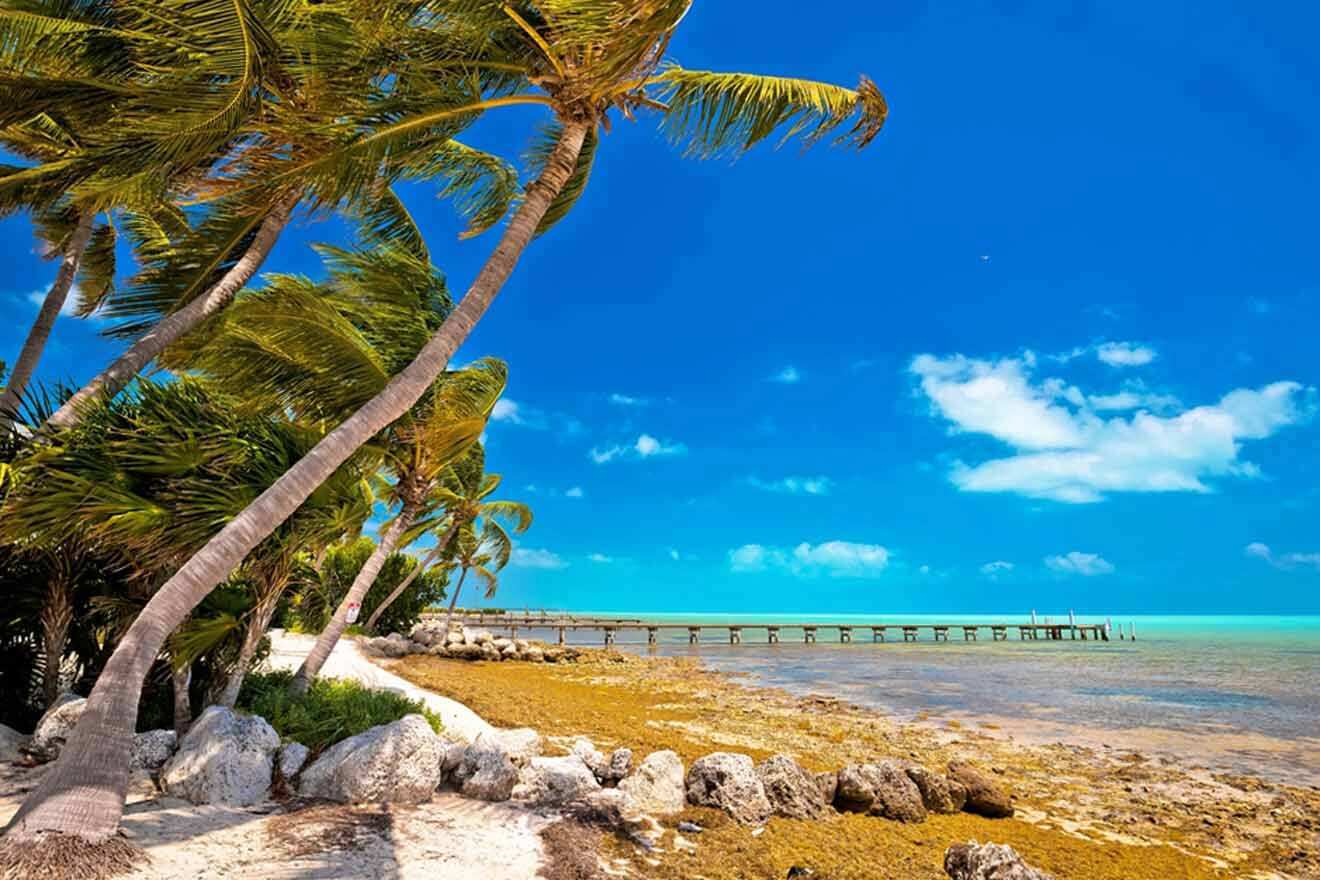 💟What are the most romantic things to do in Islamorada for couples?
Couples can enjoy a romantic stroll on the beach, a private snorkeling tour, a nice meal and drink at a brewery, and so much more!
☔ What are the best things to do in Islamorada when it rains?
🌃What are the best things to do in Islamorada at night?
Check out the Morada Way Arts and Cultural District and all the surrounding restaurants, visit one of the breweries in Islamorada, go to a Tiki Bar, or take a night stroll on the beach.
🏝️ What is Islamorada famous for?
Islamorada is known as the Sports Fishing Capital of the World! It is well known as one of the first major towns on the way to Key West, and also the place to feed the giant Tarpons! It is enjoyed for its small town, upscale, tropical atmosphere, as well as scenic views and incredible water activities.
Conclusion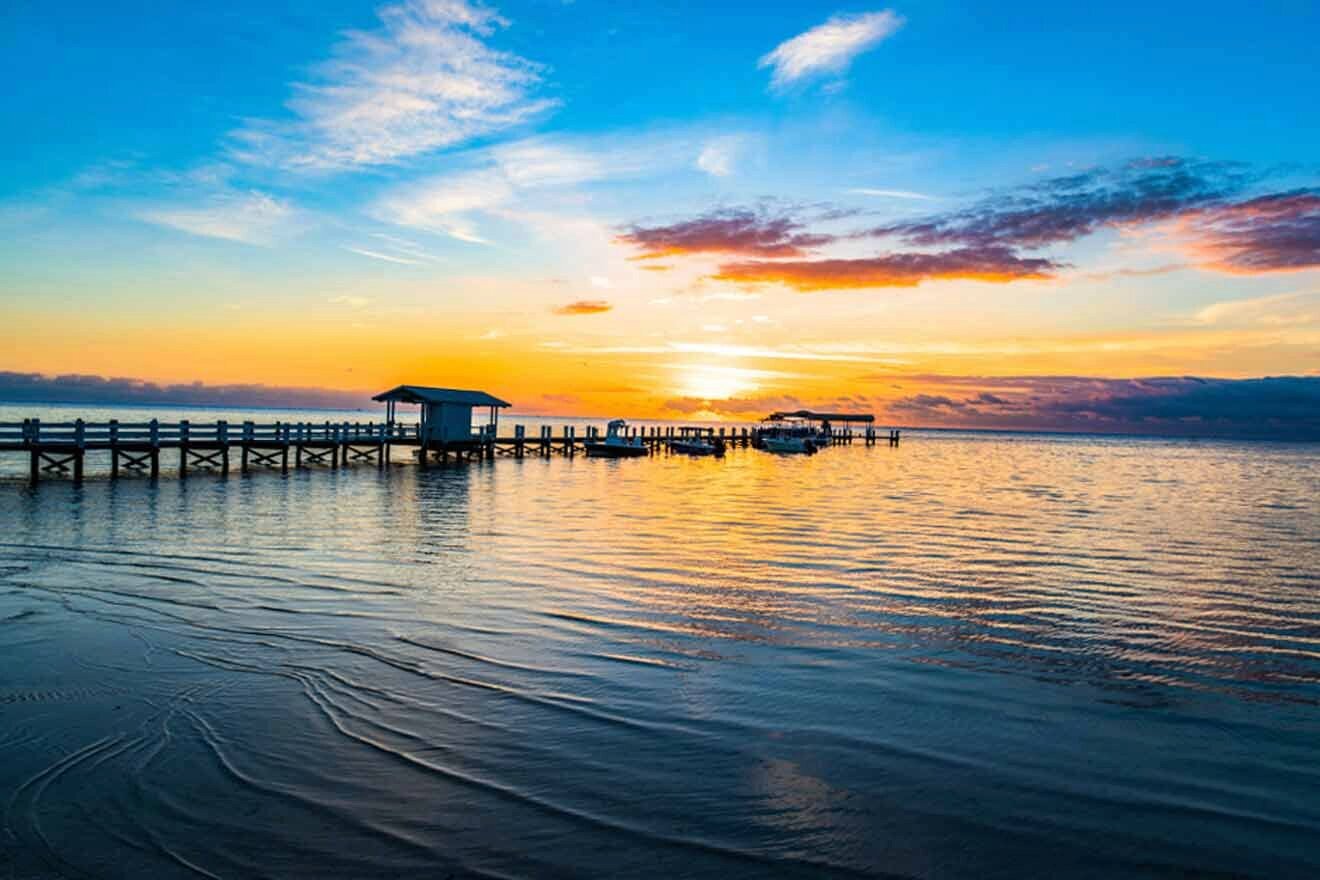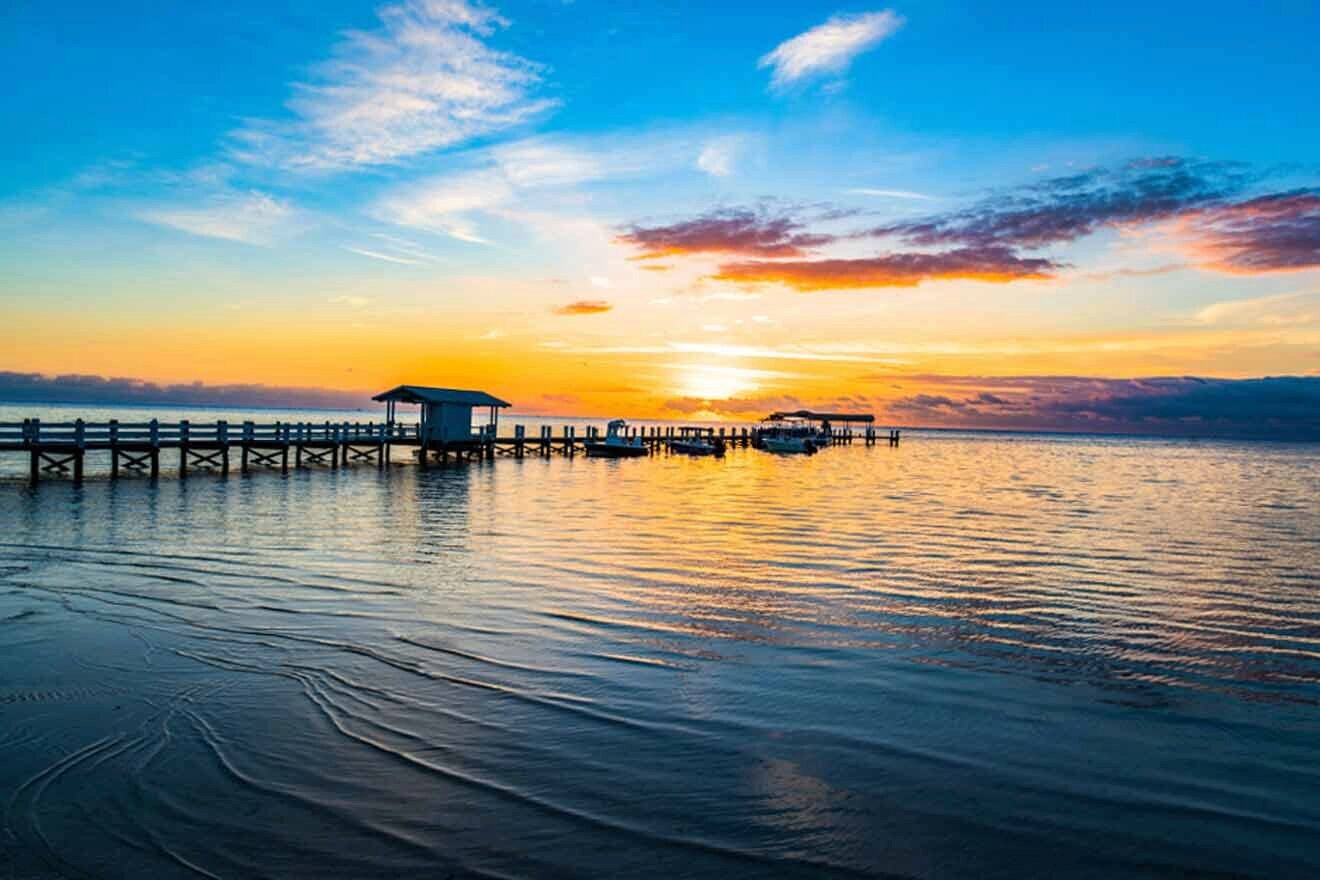 Islamorada is one of the most beautiful travel destinations in the United States, and many people are not aware of all the fun things to do besides go to the beach and check out the stunning views!
These are some of my absolute favorite things to do in Islamorada and I hope you enjoy them too. Remember, Islamorada is an ancient and sacred ecosystem that needs to be preserved and protected at all costs. Visiting some of the museums and state parks will give you a glimpse into just how special these islands are.
There you have it! I hope you have an incredible time on your trip to Islamorada and create some truly unforgettable memories.
With love and gratitude,
Amira G.
---
Pin it for later!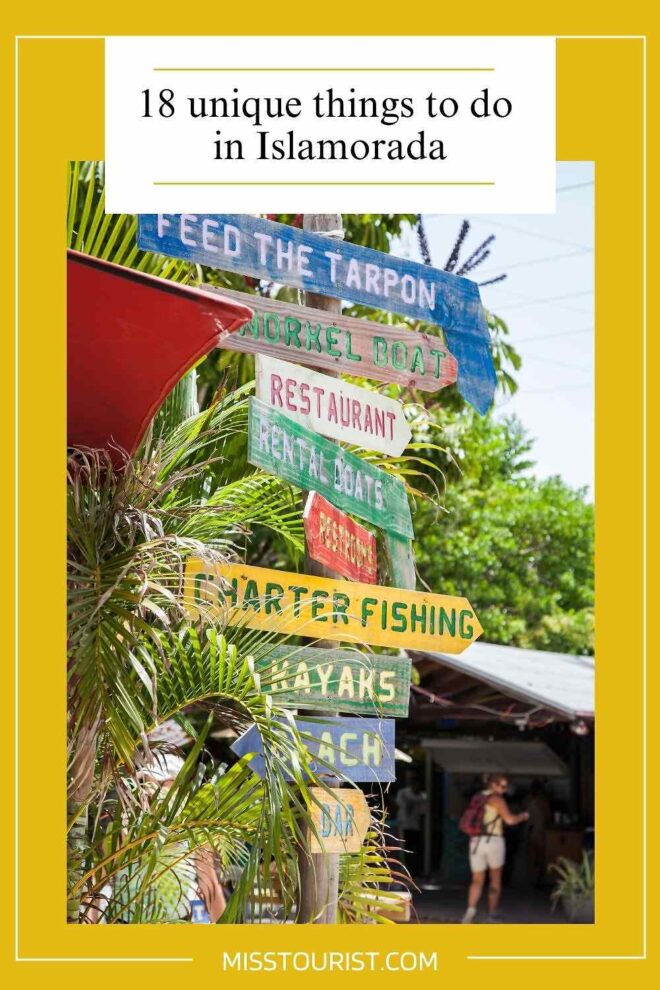 Pin it for later!