Rarely a night goes by that I don't find myself searching the kitchen for that little something sweet after dinner. However, there's nothing worse than getting into bed feeling like I've just consumed a dessert bomb. As the years go by, the harder it is to get a good night's sleep after I've had a lot of sugar. Thankfully, there are plenty of light desserts to choose from that satisfy my sweet tooth without weighing me down. Many of these light desserts are fruit-based, and most of them skip the heavy cream for lighter dairy options. That said, if you're someone who loves a cake or a pie, we've got you covered with plenty of ways to indulge, without the tummy ache.
Featured image by Michelle Nash.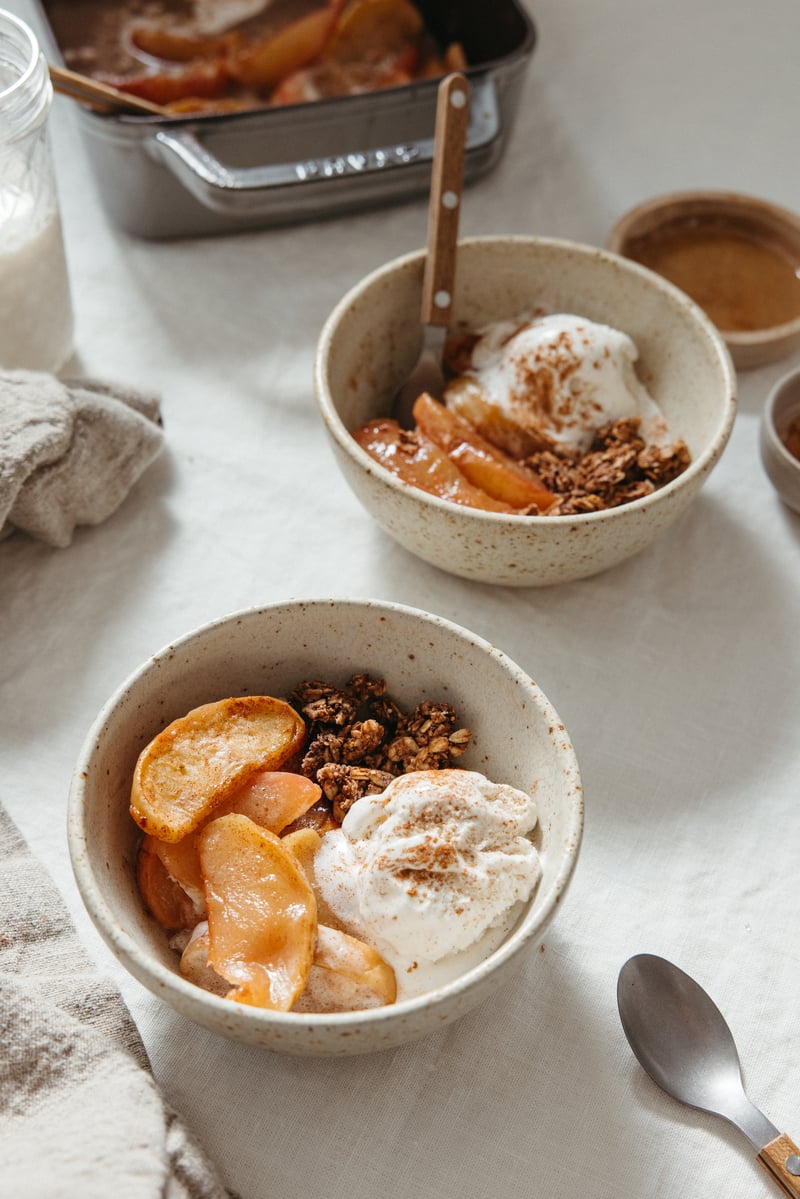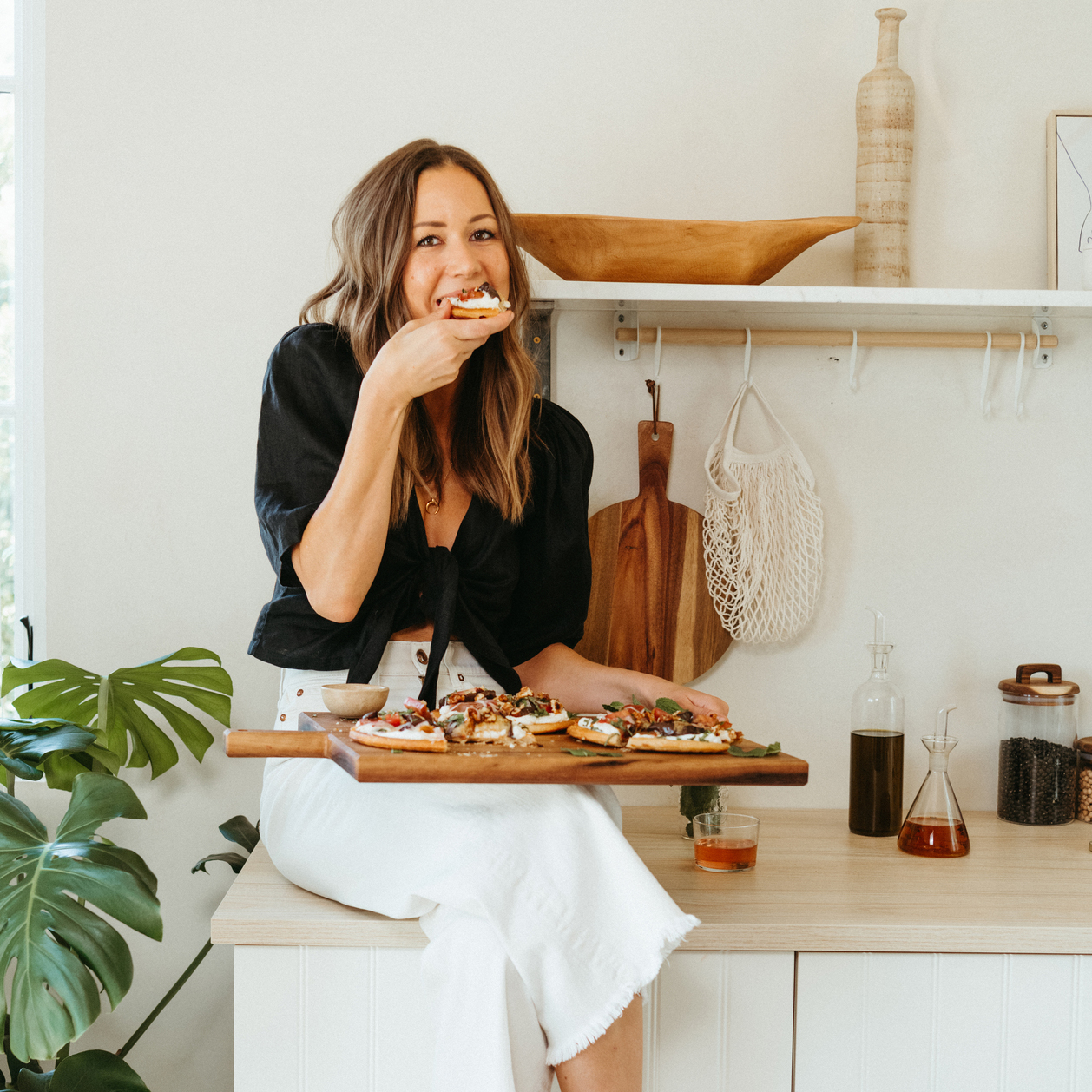 Subscribe
Our Top 10 Recipes
Sign up to receive a FREE E-BOOK of my top 10 most popular recipes of all time!
Thanks for Signing Up!
Oops!
Looks like you're already signed up or your email address is invalid.
Oops!
Looks like you unsubscribed before click here to resubscribe.
29 Light Desserts for Every Craving
While most of us tend to go for light desserts during the hot summer months—think popsicles, sorbet, and granita—these recipes do the trick beautifully all year long. Sometimes, you just need something on the refreshing side, no matter the season. Be sure to bookmark these tasty treats, because each and every one of them is guaranteed to be a crowd-pleaser. (Even if the crowd in question is simply you and a good book.)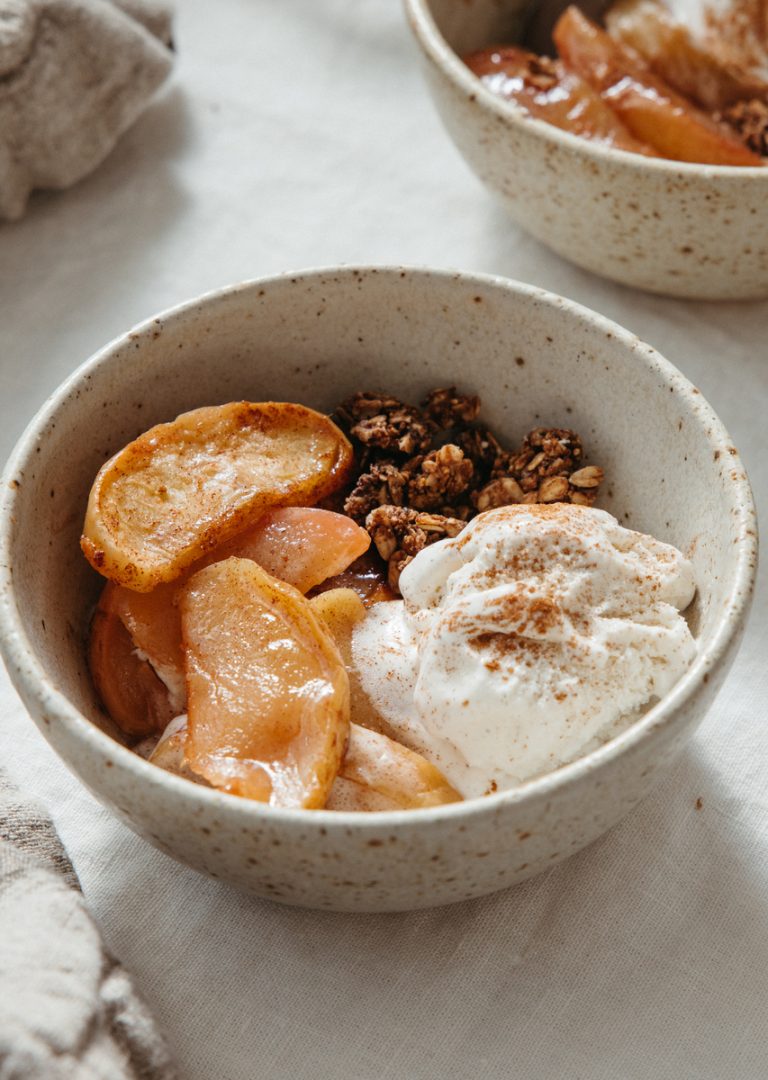 Easy Cinnamon Baked Apples
Why We Love It: The ease of these baked apples makes it hard to resist baking on a chilly evening. Simply toss in the dry ingredients and bake for a total of 40 minutes. Serve with vanilla ice cream for a simple dessert or over yogurt and granola for a light breakfast.
Hero Ingredient: These apples bake in a healthy serving of honey, creating a delicious caramelized sauce that isn't overly sweet.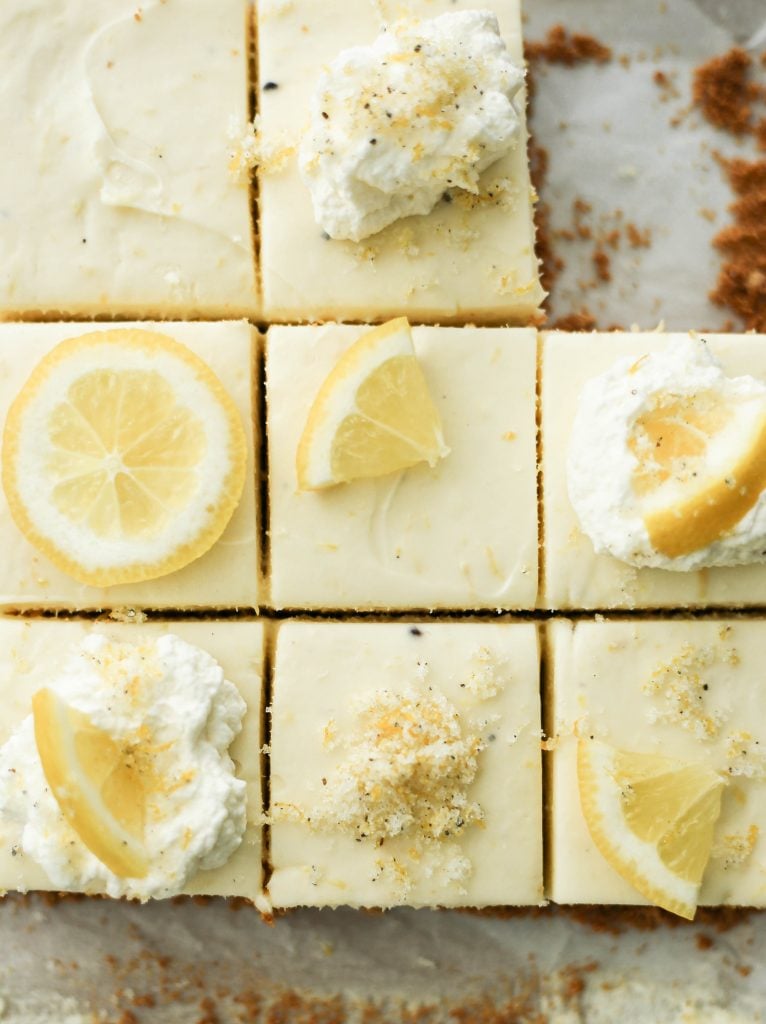 No Bake White Chocolate Lemon Cardamom Slices
Why We Love It: No-bake desserts are some of my absolute favorites, and these lemon cardamom slices are no exception. Bound together by the rich flavor of white chocolate and the warmth of cardamom, these bite-sized slices are perfectly balanced and not too heavy.
Hero Ingredient: This no-bake dessert wouldn't be the same without the added cardamom spice.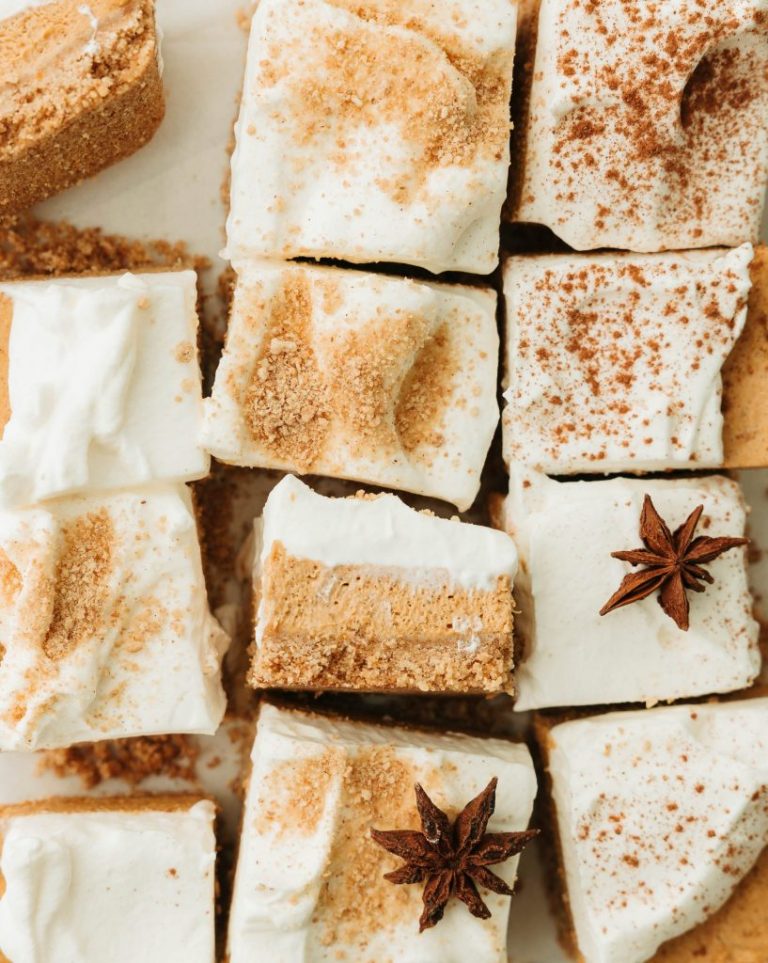 No-Bake Pumpkin Pie Bars
Why We Love It: This may be a controversial opinion, but pumpkin pie shouldn't only be eaten during fall months. If you're not a fan of the pie-baking process, these no-bake pumpkin pie bars are a tasty and simple alternative with the same great flavors.
Hero Ingredient: The pumpkin butter filling in this recipe adds a light and sweet taste to each bite.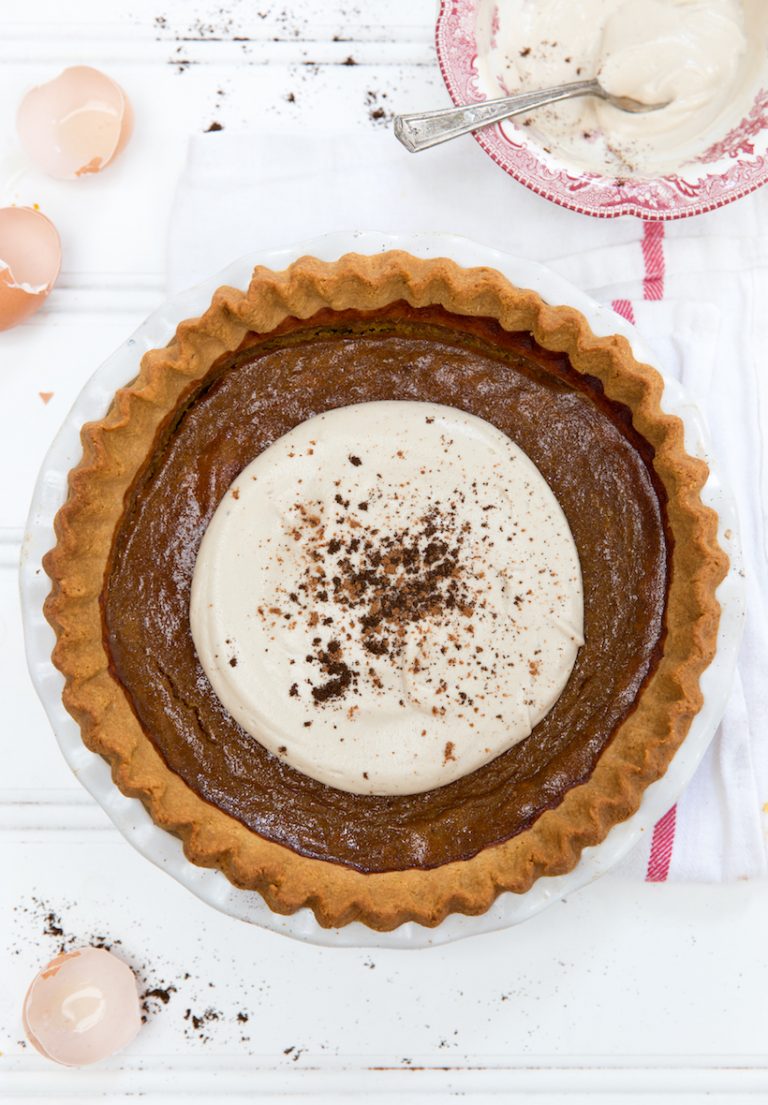 Gluten-Free Pumpkin Pie
Why We Love It: If you do love the pie-baking process, this gluten-free pumpkin pie is a great way to enjoy a classic dessert without some of the heavier ingredients included in traditional recipes.
Hero Ingredient: Cashews form the base of this recipe's whipped cream. It's a vegan trick that I can't enough of.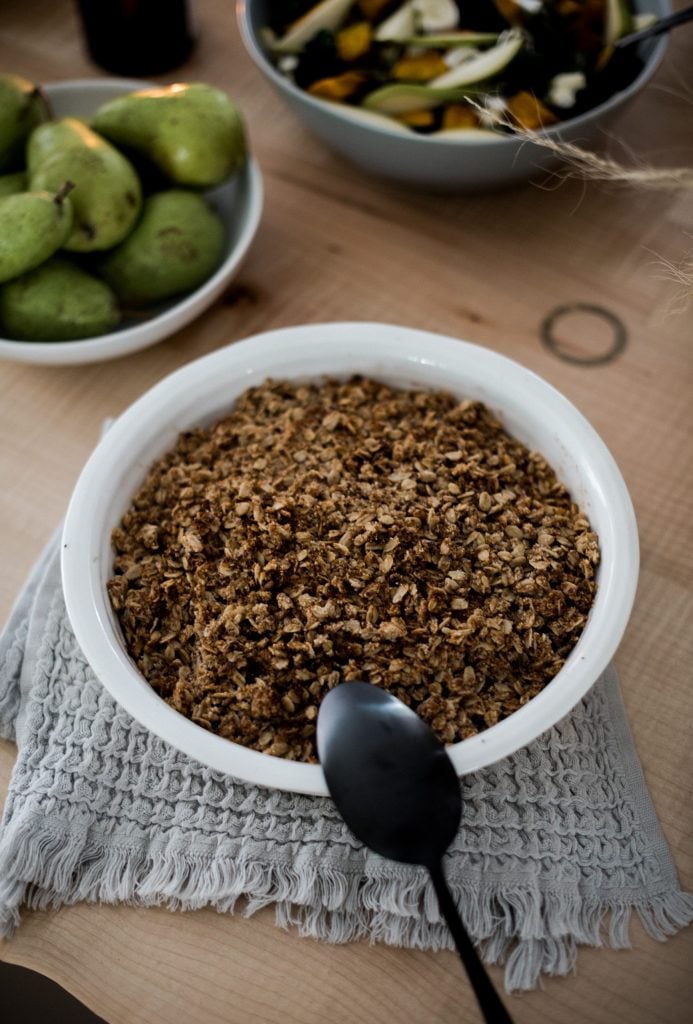 Healthy & Easy Apple Crumble
Why We Love It: This apple crumble is the best way to satisfy your sweet tooth without going overboard. Apple and cinnamon is a great flavor combo and adding those flavors into a healthy dish creates a delicious make-ahead dessert.
Hero Ingredient: Pumpkin pie spice emphasizes the fall flavors.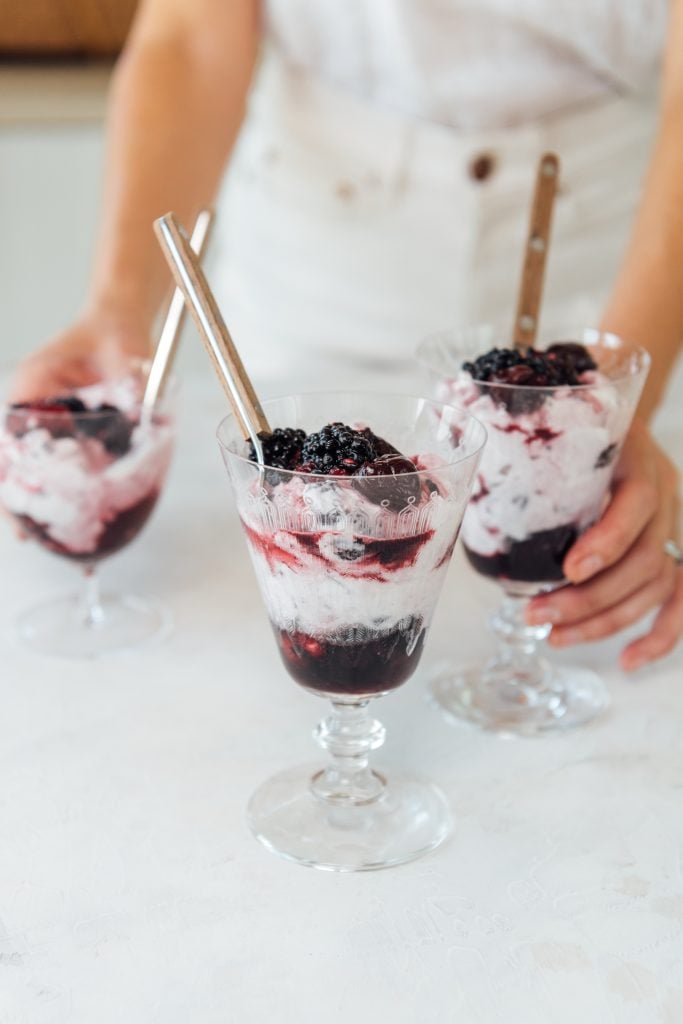 Summer Fruit Fools
Why We Love It: This fruit fool is a great summer dessert with light and fresh flavors. The fruit is up to your discretion—anything from cherries to mangoes can make a show-stopping dessert. The whipped cream filling is a great complement to the bursting fruit flavors.
Hero Ingredient: Mixing in some lemon zest balances out the sweet fruit with a little citrusy tang.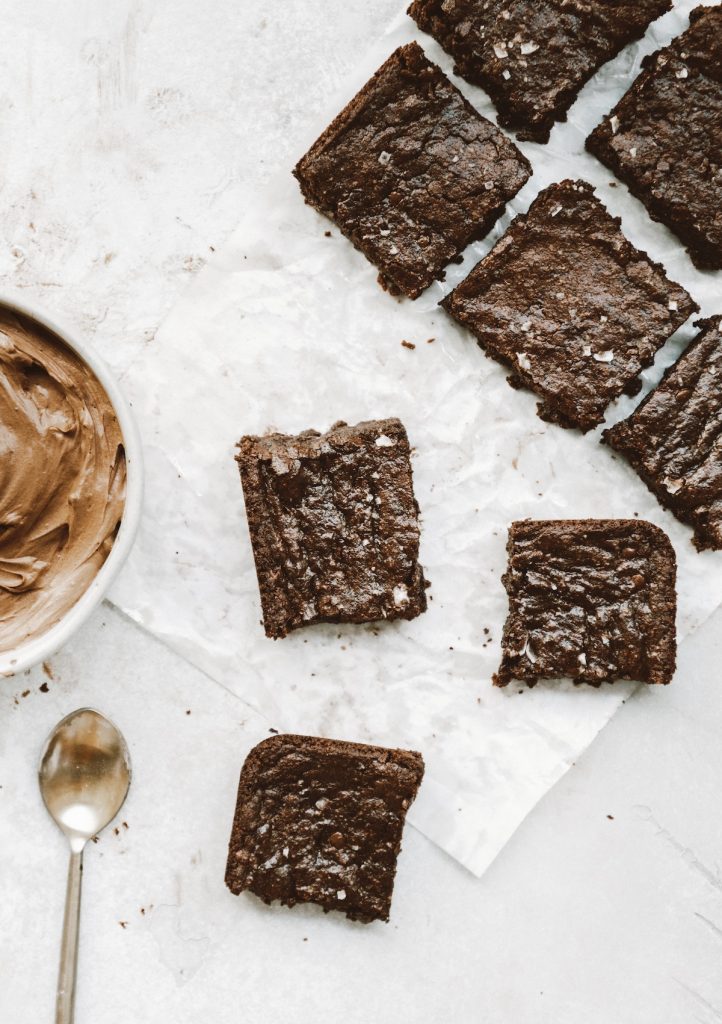 Gluten-Free, Dairy-Free Brownies
Why We Love It: As a kid, boxed brownies were always a staple dessert in my household (no shame there). These gluten-free brownies are worth the effort and can be made in just one bowl!
Hero Ingredient: The almond butter's sweetness calms the sugar rush you'd get from traditional brownies.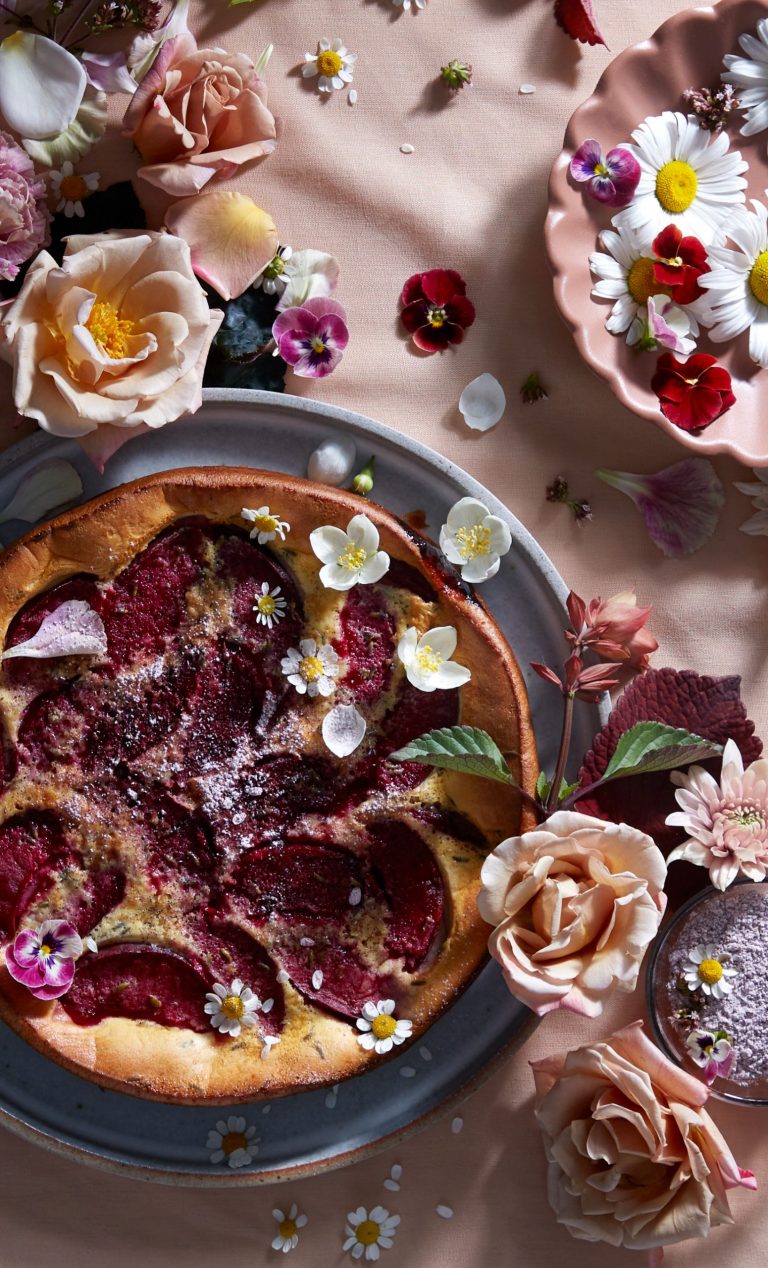 Plum Lavender Clafoutis
Why We Love It: This beautiful baked dessert is the perfect way to live out your French countryside dreams wherever you are. Not to mention the flavors are light with a hint of sweetness that differs from your typical chocolate and sugar-heavy recipes.
Hero Ingredient: Without question, the crushed lavender petals are the beauty of this dish.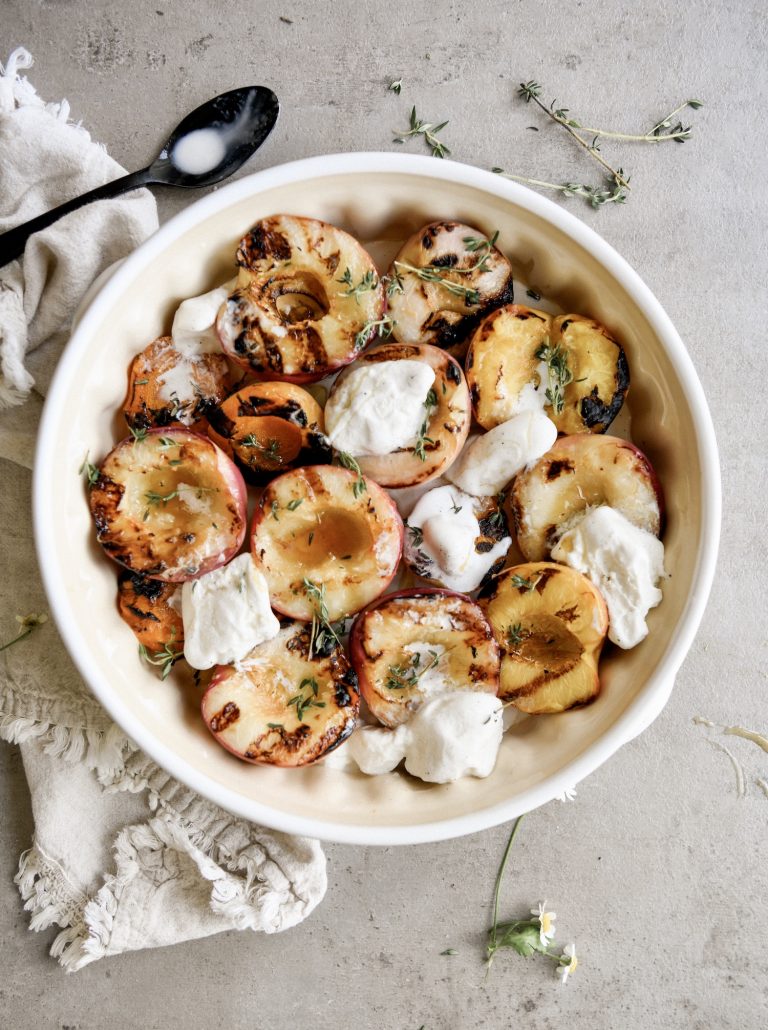 Grilled Peaches with Honey
Why We Love It: Grilled desserts aren't something you don't see on every menu, but the natural sugars of these peaches contrasted by a sprinkle of salt creates the best summery dish.
Hero Ingredient: A drizzle of honey is the perfect addition to these peaches.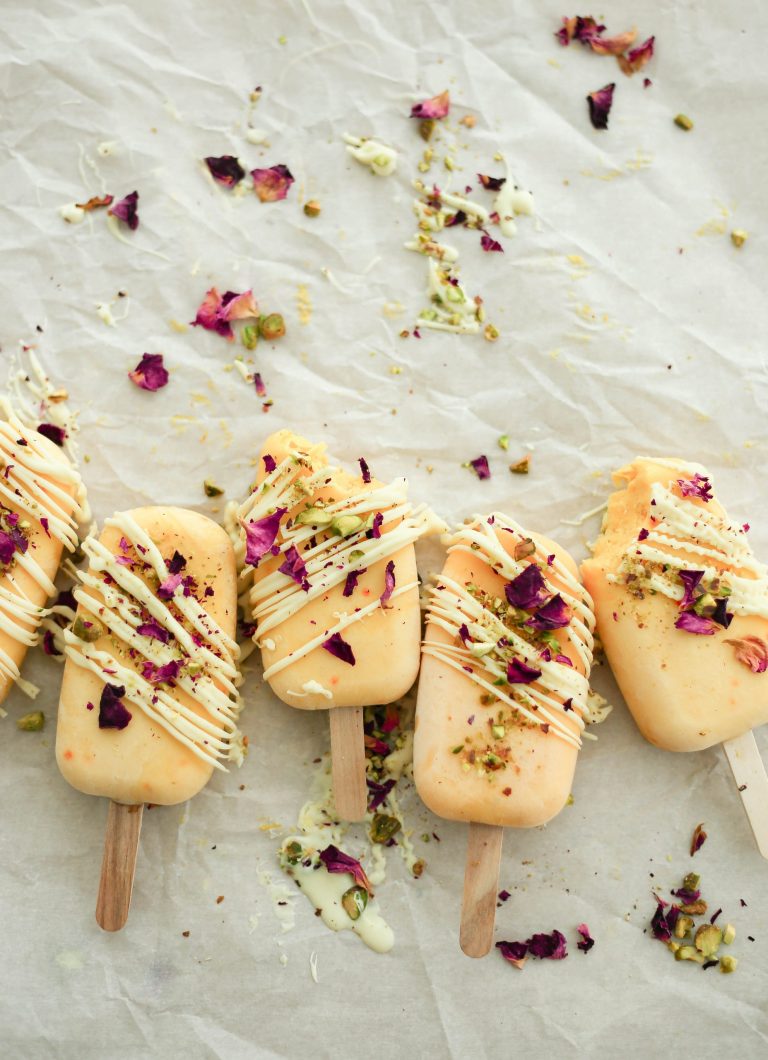 Mango Lassi Popsicles
Why We Love It: These mango lassi popsicles look and taste ten times better than your typical freezer popsicles, and they only take six steps! Drizzle with melted white chocolate and decorate with rose petals for a pretty final touch.
Hero Ingredient: The coconut milk paired with the mango brings out all of the tropical flavors.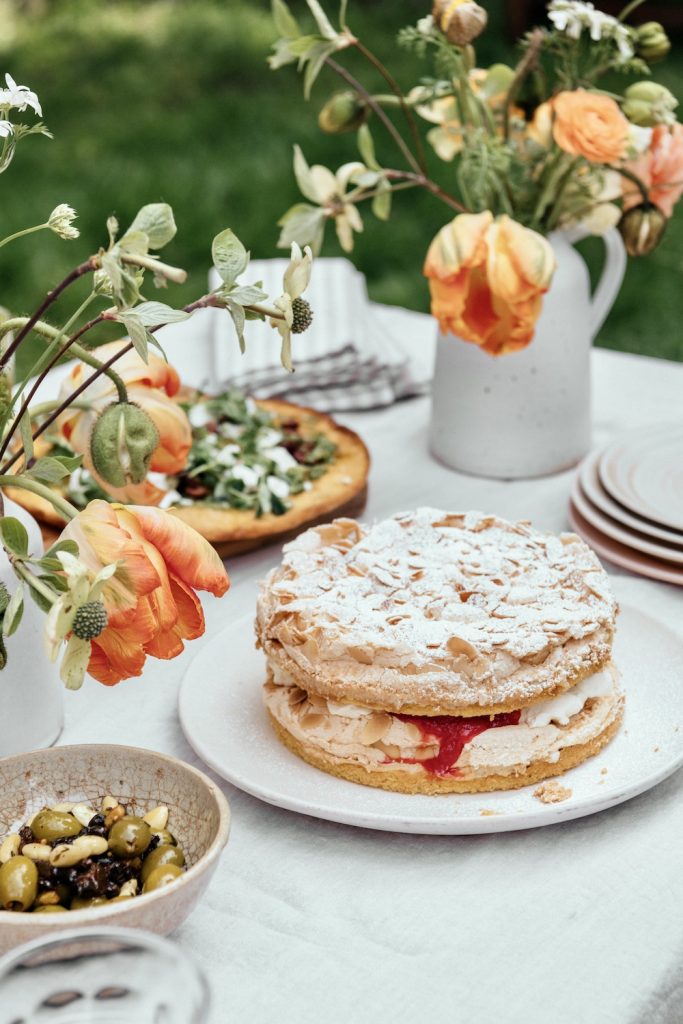 Rhubarb Meringue Cake
Why We Love It: Rhubarb is one of my top ingredients to work with during the warmer months. This meringue cake utilizes the bold flavors of this fresh fruit in the best way possible. Stunning doesn't even begin to explain how we feel about this dessert.
Hero Ingredient: Plain, whole milk yogurt gives your light, fluffy cake a nice little tang.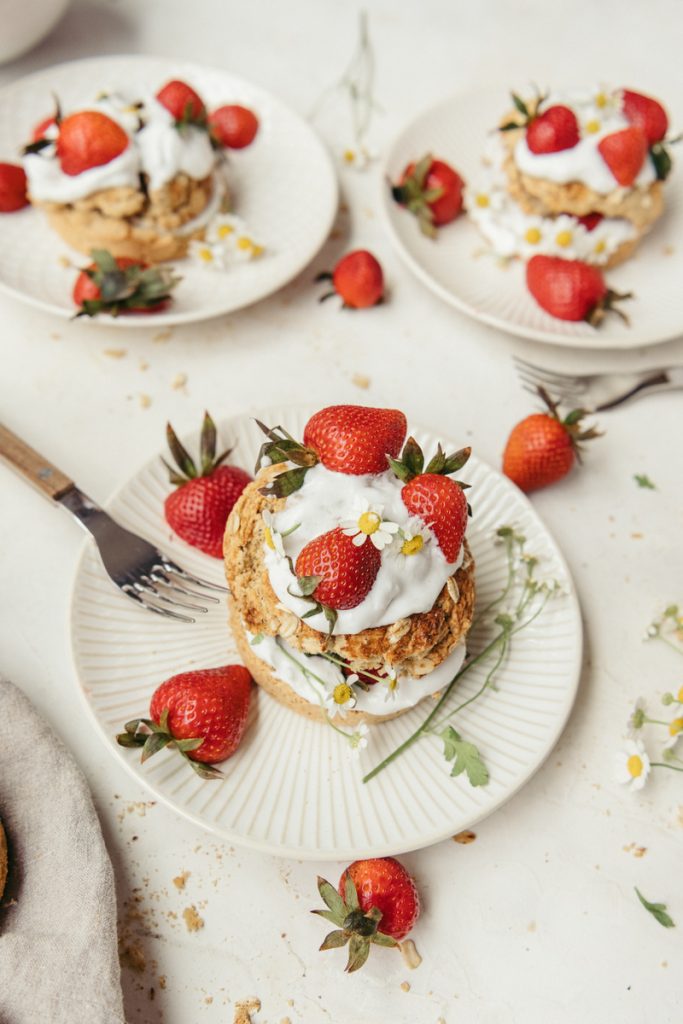 Gluten-Free Strawberry Shortcake
Why We Love It: The nostalgia that comes with baking strawberry shortcake is like no other. This cake is fluffy and filled with fresh fruit flavors, and the sweetness isn't overwhelming. It's also a bit lighter and flakier than your traditional shortcake.
Hero Ingredient: Opting for maple syrup is a great way to tone down the sweetness in this recipe without eliminating it entirely.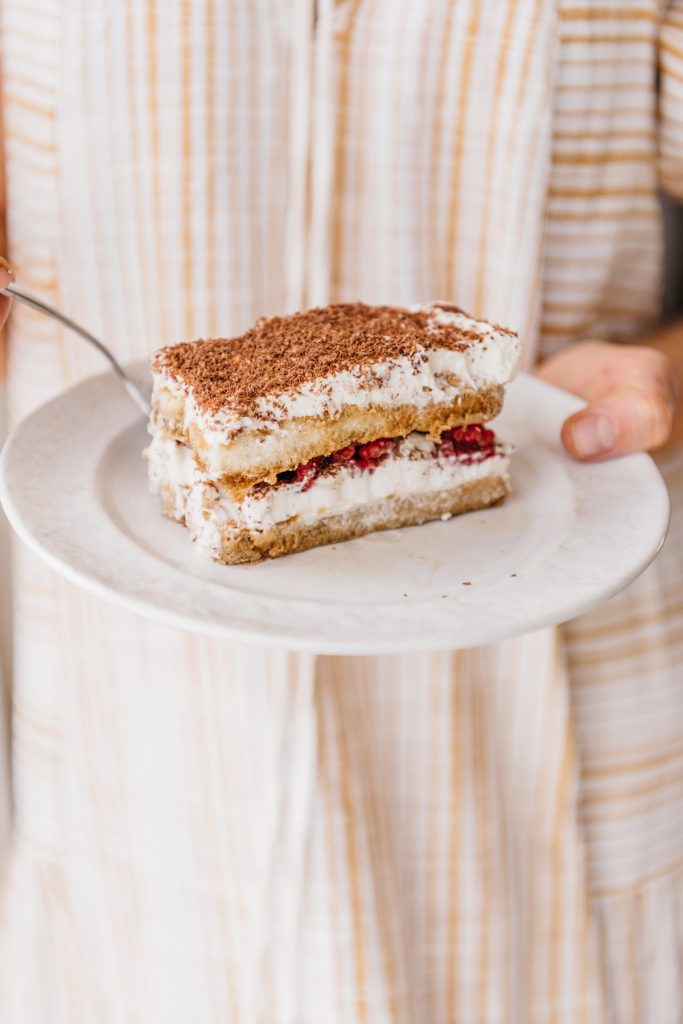 Raspberry Tiramisu
Why We Love It: Tiramisu in any form is the way to my heart. Pairing with a sweet and flavorful fruit like raspberries is a great way to be the star of any summer party.
Hero Ingredient: A light dusting of bittersweet chocolate over top makes this a must-have dessert.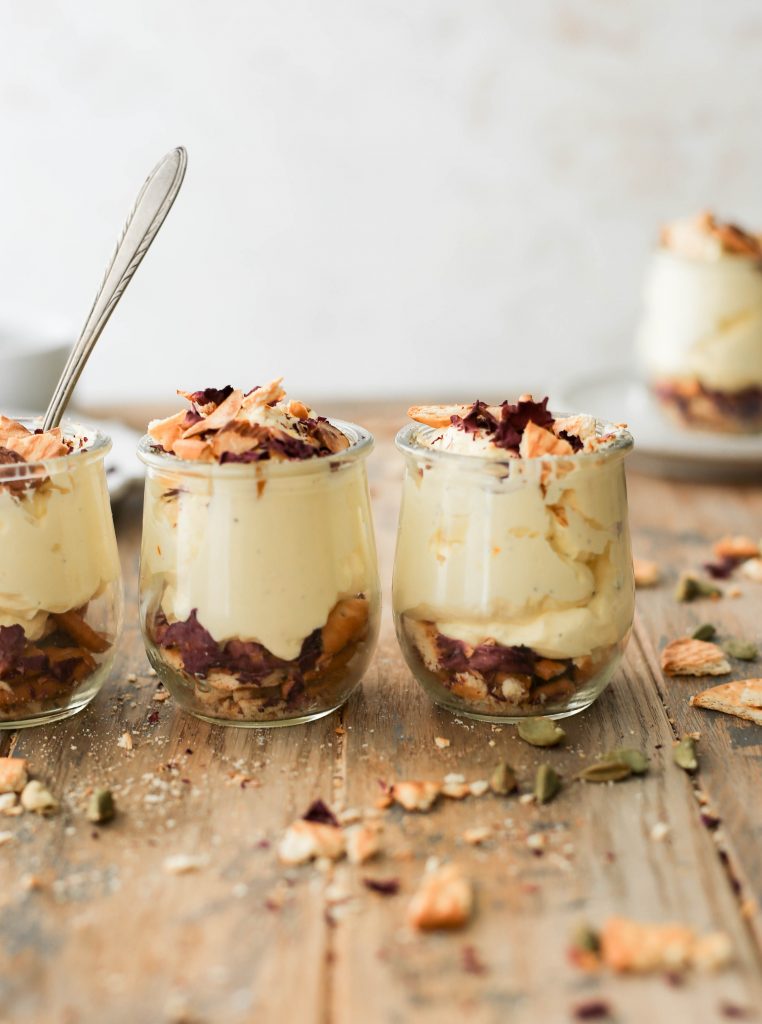 Shrikhand
Why We Love It: If you've never had Shrikhand (or even if you have) this recipe is a must-try, and it only requires five ingredients! The creaminess of the yogurt pairs perfectly with fruit, nuts, or really anything your heart (er, stomach) desires.
Hero Ingredient: This recipe would not be complete without Greek yogurt as its base.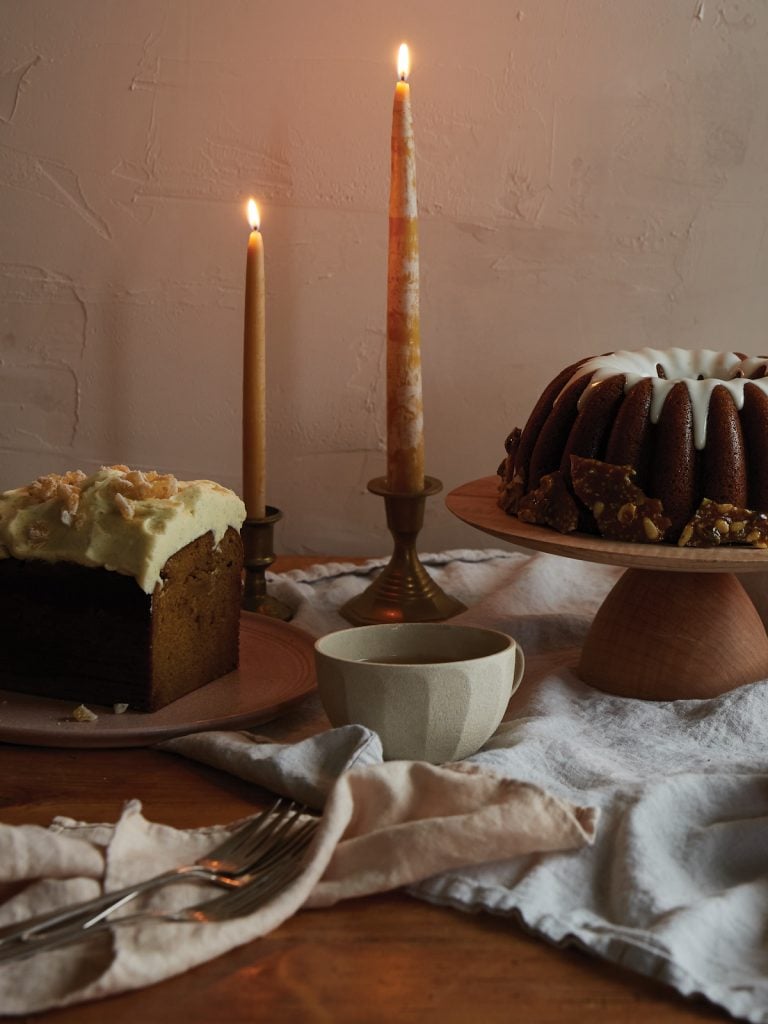 Spiced Sweet Potato Cake with Cream Cheese Frosting
Why We Love It: Nothing pairs better than sweet potato desserts and cream cheese frosting. Fortunately for you, this dish contains both, and in cake form! Who could say no?
Hero Ingredient: The tanginess of grated orange zest beautifully supports these sweet, warm flavors.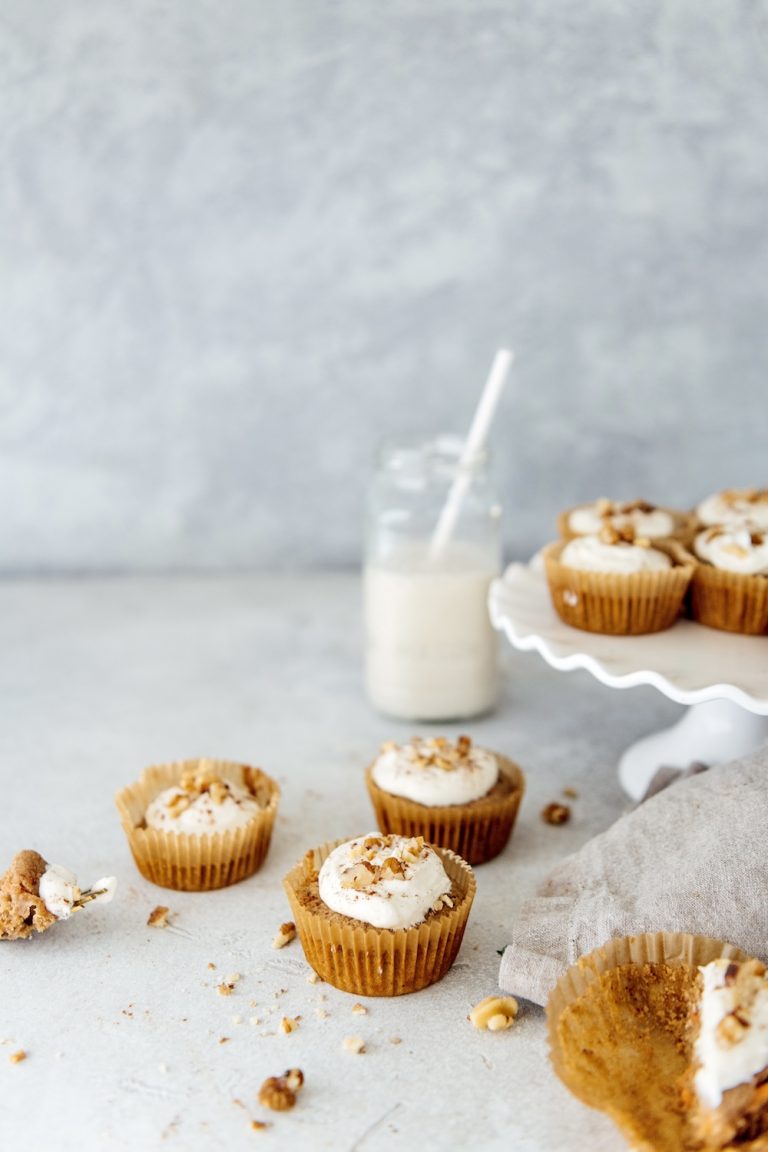 Gluten Free, Vegan Carrot Cake Cupcakes
Why We Love It: Making an entire carrot cake usually doesn't fit into my busy schedule, but these cupcakes are the perfect alternative. They're gluten-free and vegan, sweetened by natural flavors only, and moistened by coconut oil and flax egg.
Hero Ingredient: The texture in these cupcakes is all due to the walnuts and shredded carrots.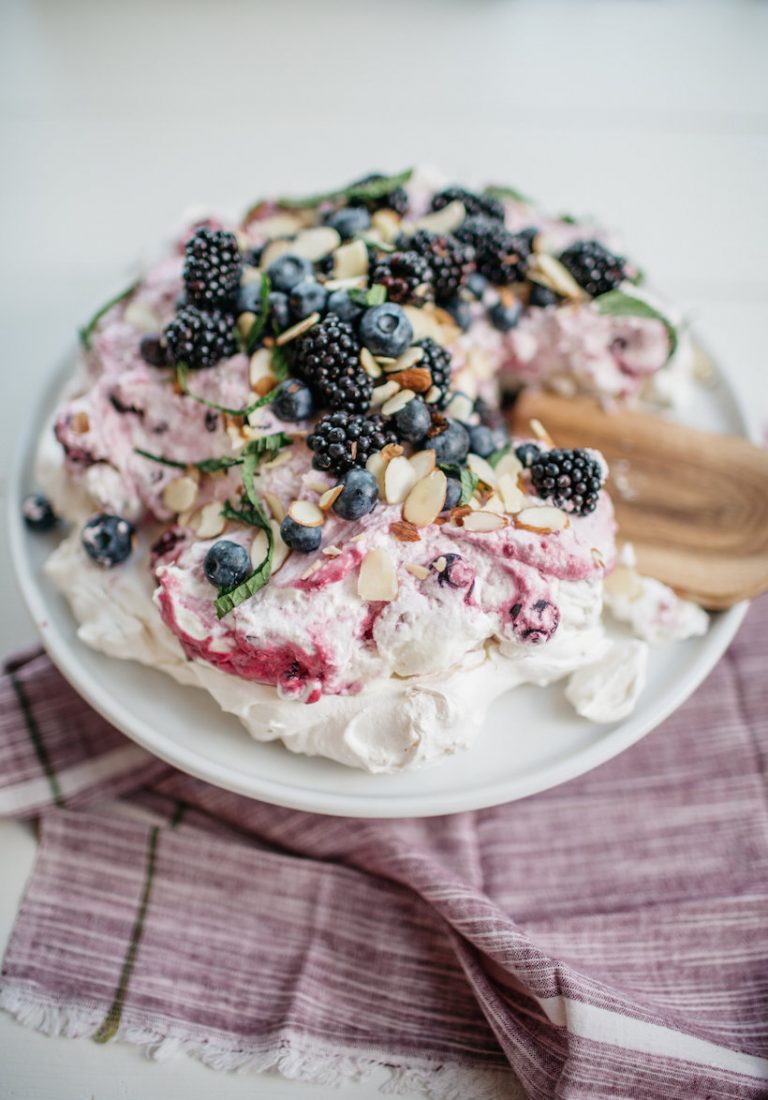 Almond and Blackberry Cream Pavlova
Why We Love It: If you're intimidated by a pavlova, then use this scrumptious recipe as an entry point. It's as easy as it is delicious, promise!
Hero Ingredient: Orange zest and juice in the berry cream brings all kinds of fresh, citrusy goodness to the table.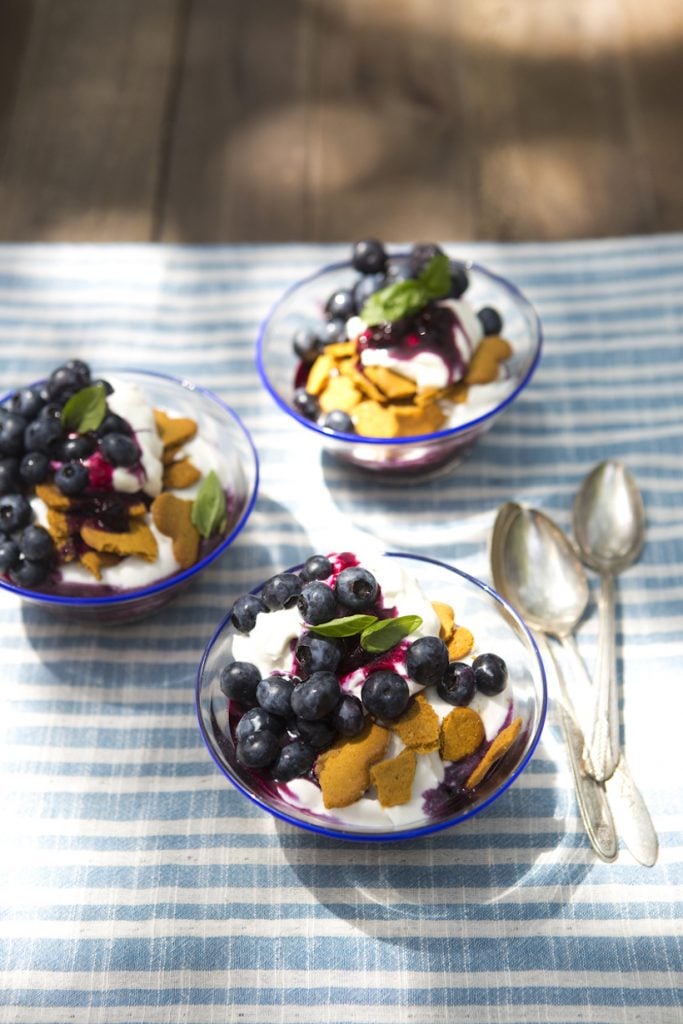 Blueberry Ginger and Coconut Cream Parfait
Why We Love It: Take this as confirmation that parfaits aren't just for breakfast. Here, they sport patriotic colors—making them the perfect feature for your Fourth of July dessert spread.
Hero Ingredient: Ginger snaps bring just the right amount of texture and crunch to these creamy concoctions.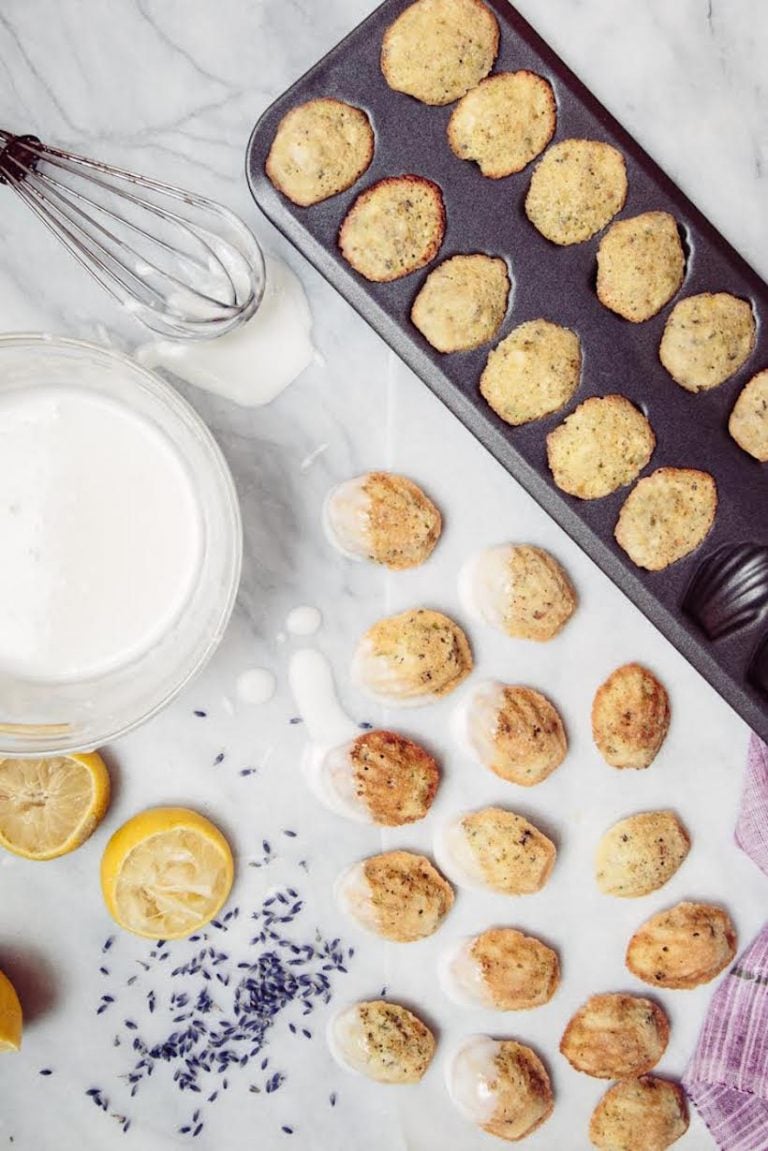 Lavender Pistachio Madeleines
Why We Love It: Lavender and pistachio add a bit of summer-y flair to these classic French cakey cookies. Make them for school lunches, after-dinner dessert, or anytime-snacking. They truly are a madeleine of all trades.
Hero Ingredient: A simple lemon glaze sends these over the edge.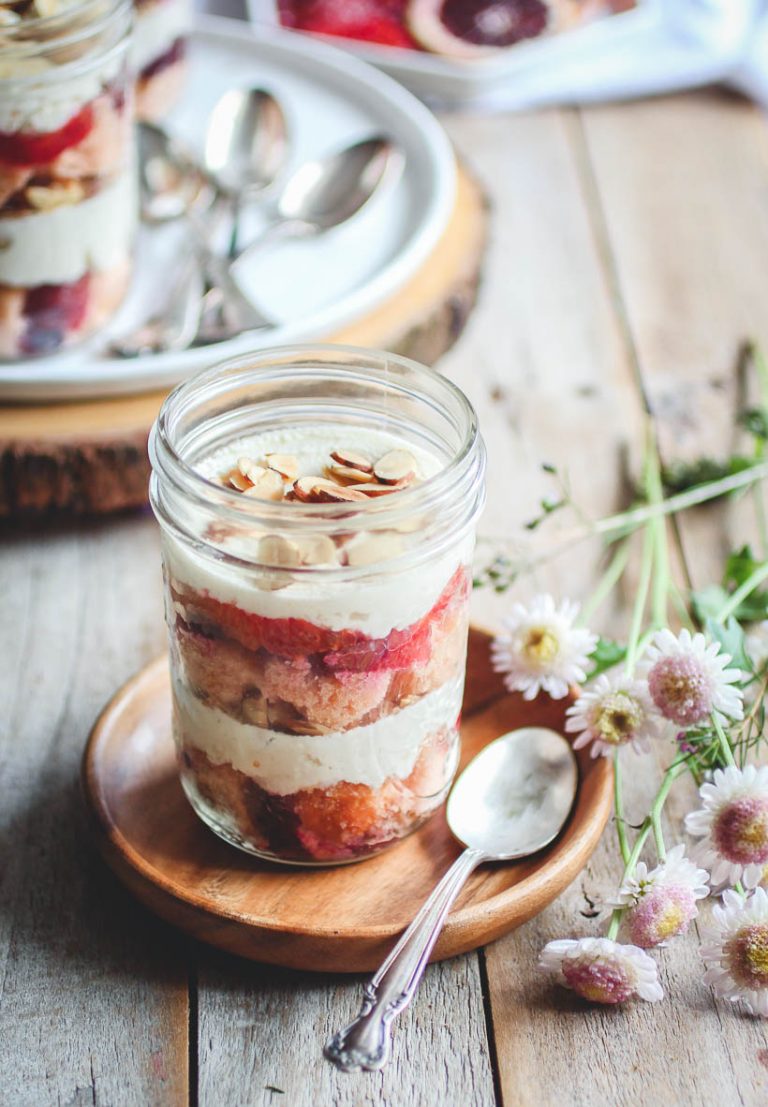 Blood Orange Amaretto Mascarpone Trifles
Why We Love It: Once you try this absolutely decadent dessert you'll be shocked to find that A) it is surprisingly light, and B) it was born of a cake disaster. You have to taste it to believe it!
Hero Ingredient: Three words: whipped amaretto mascarpone.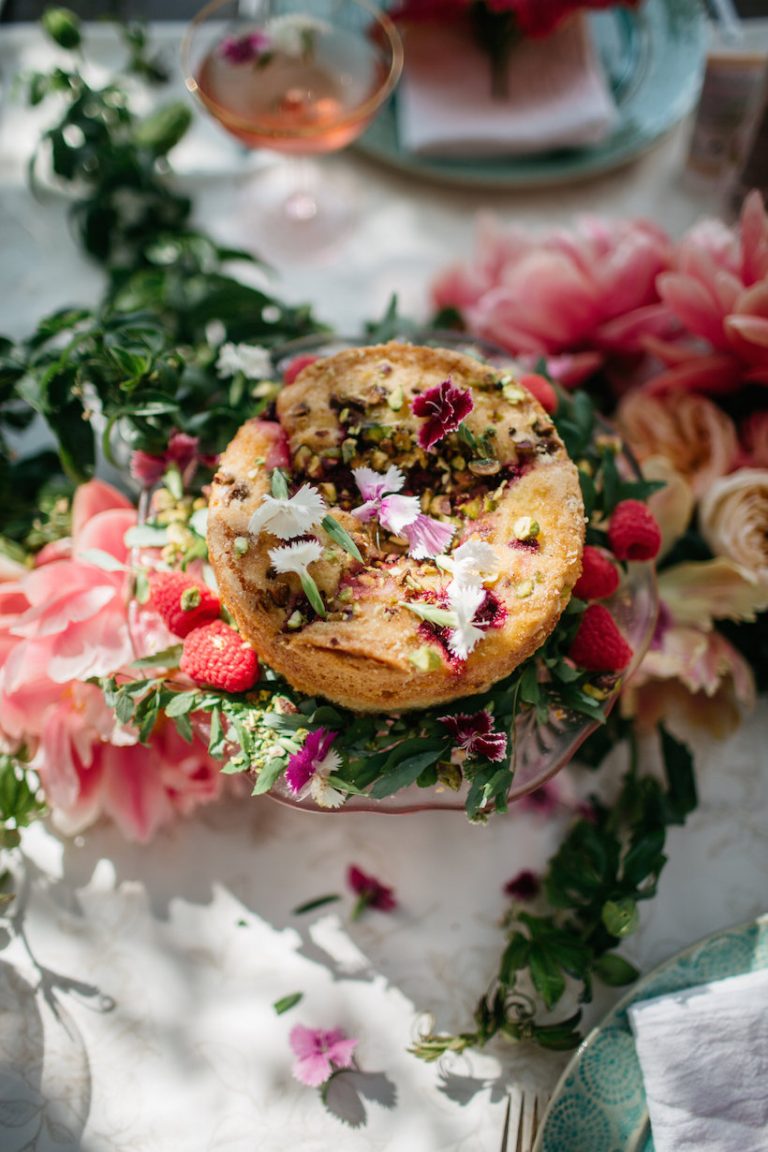 Raspberry and Pistachio Cake With Lemon Glaze
Why We Love It: If you think a cake can't be light, then think again! This gorgeous option has a seriously light vibe.
Hero Ingredient: I just love when cakes are infused with pistachio flavor. The nut will give your cake a distinctly buttery bite with just the right amount of crunch.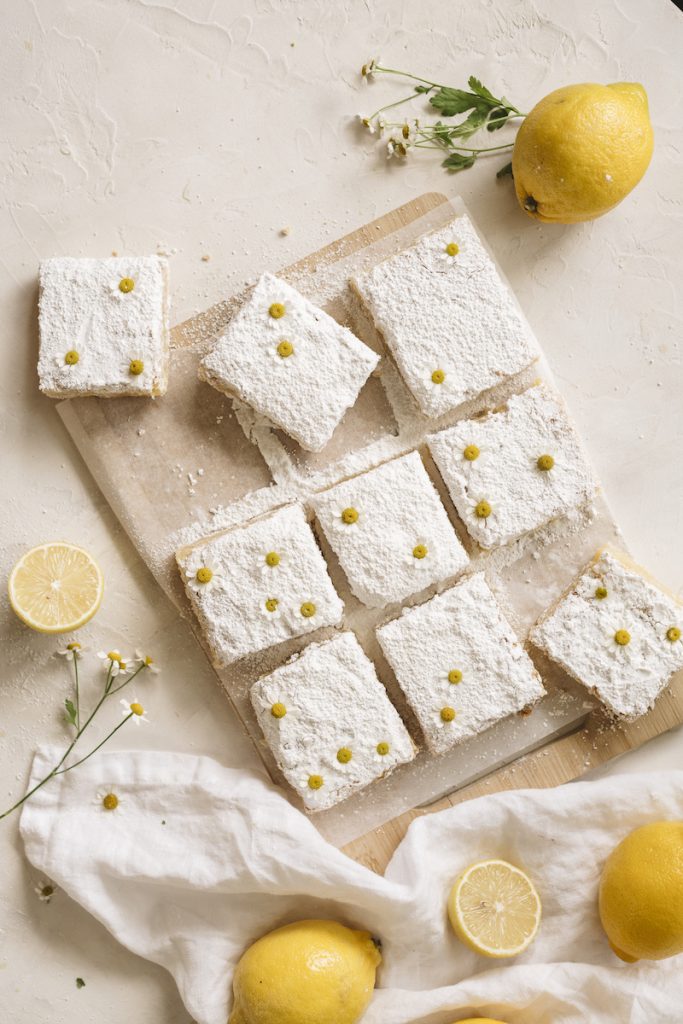 Gluten-Free Lemon Bars
Why We Love It: With only ten steps, this lemon bar recipe is absolutely perfect in every way. It uses a thicker crust, which I've always preferred, and boasts a perfectly zesty lemon flavor to complement the buttery base. It'll make your taste buds tingle in the best way possible.
Hero Ingredient: The great thing about powdered sugar is that it's capable of covering mistakes. But how many mistakes can a dessert really have? Either way, it's sweet and pillowy and just plain delicious. Plus, it's so fun to sift over the top.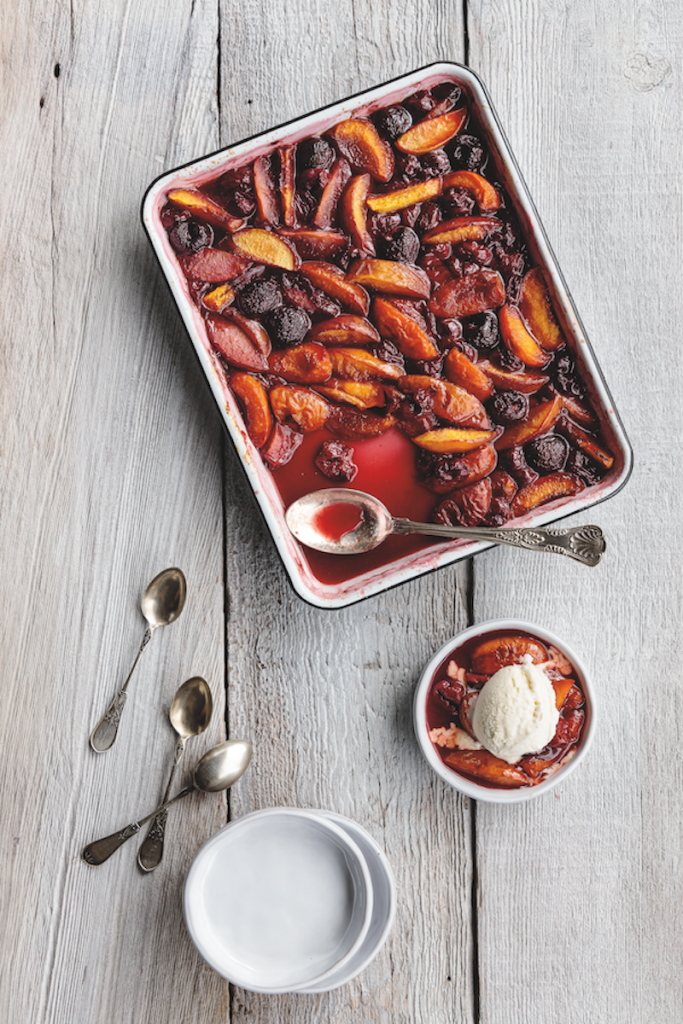 Roasted Stone Fruit With Amarena Cherry Syrup
Why We Love It: Amarena sour cherries make the most delicious syrup for these stone fruits to bake in. If you're team fruit in a crumble or cobbler, this recipe is tailor-made for you.
Hero Ingredient: A big scoop of vanilla ice cream is a must.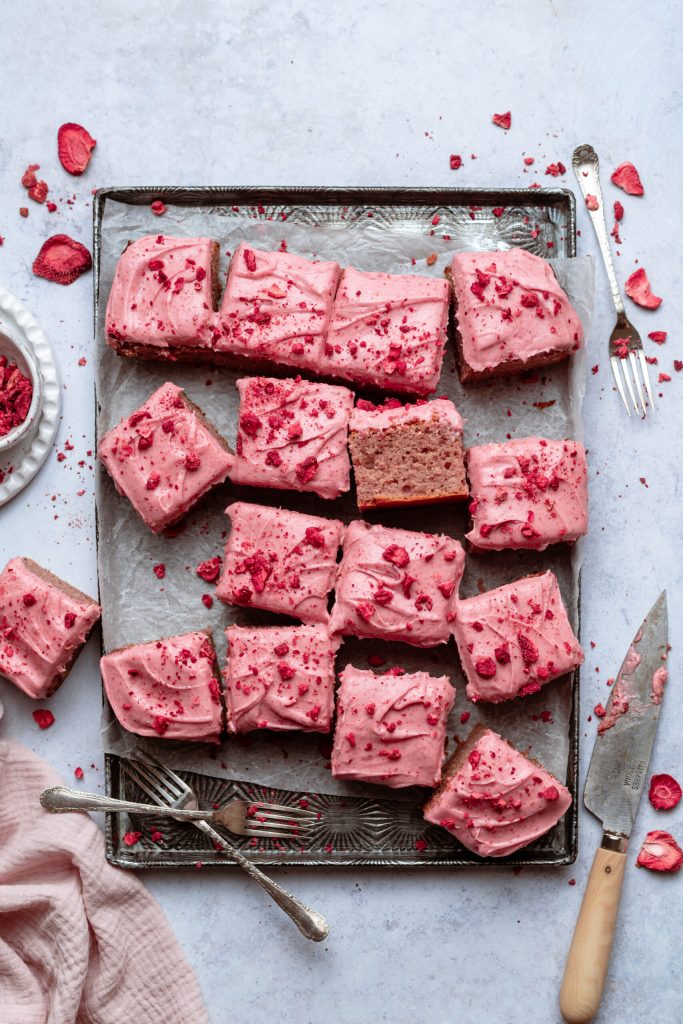 Grain-Free Strawberry Snacking Cake from The Defined Dish
Why We Love It: This snacking cake is exactly what you want on your kitchen countertop—at least I know I do. Walk by, cut yourself a sliver… or a slice… or two. It's dangerous in all the best ways.
Hero Ingredient: One thing I love about this recipe is that its ingredients are on the lighter side. With almond milk, almond flour, dairy-free cream cheese, avocado oil, and more, there's no room for feeling guilty about that second piece.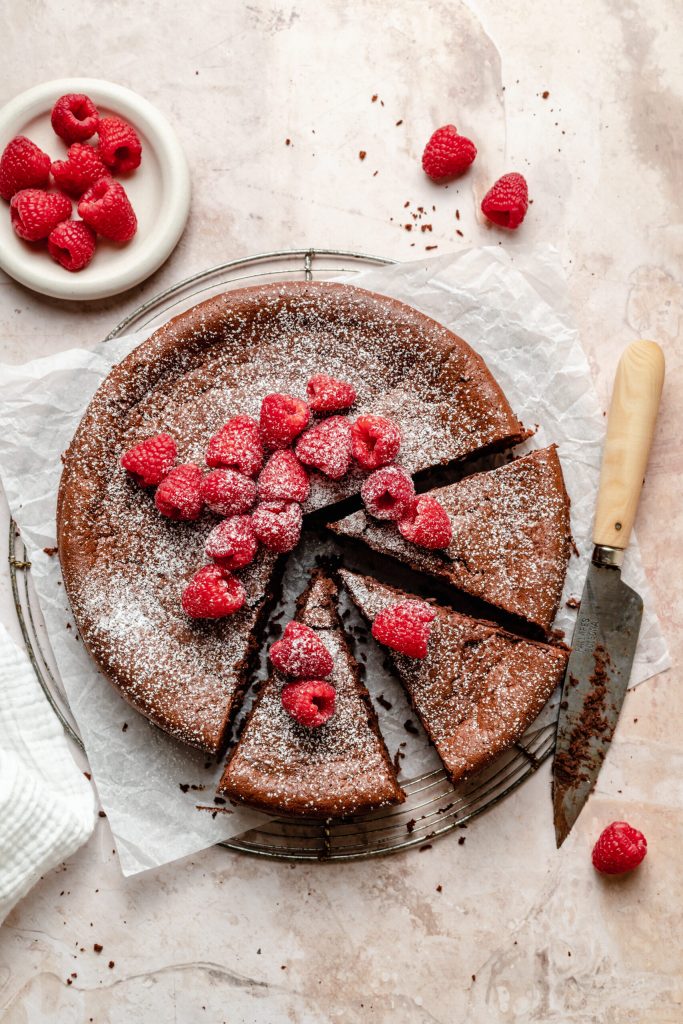 Flourless Fallen Chocolate Cake from The Defined Dish
Why We Love It: This flourless dark chocolate cake is deliciously rich and would be perfect for a special occasion or simply an anytime treat. With flavor notes from the coffee, orange zest, and maple syrup, it checks all the boxes.
Hero Ingredient: Again, a scoop of vanilla ice cream would be so yummy here.
Vegan Peanut Butter Cookies from Feasting at Home
Why We Love It: You probably have all of these eight ingredients in your pantry, so there's really nothing stopping you from a nutty dessert to brighten up your day!
Hero Ingredient: Whether it's organic, homemade, or old-fashioned, feel free to use your favorite peanut butter here. Everyone has one.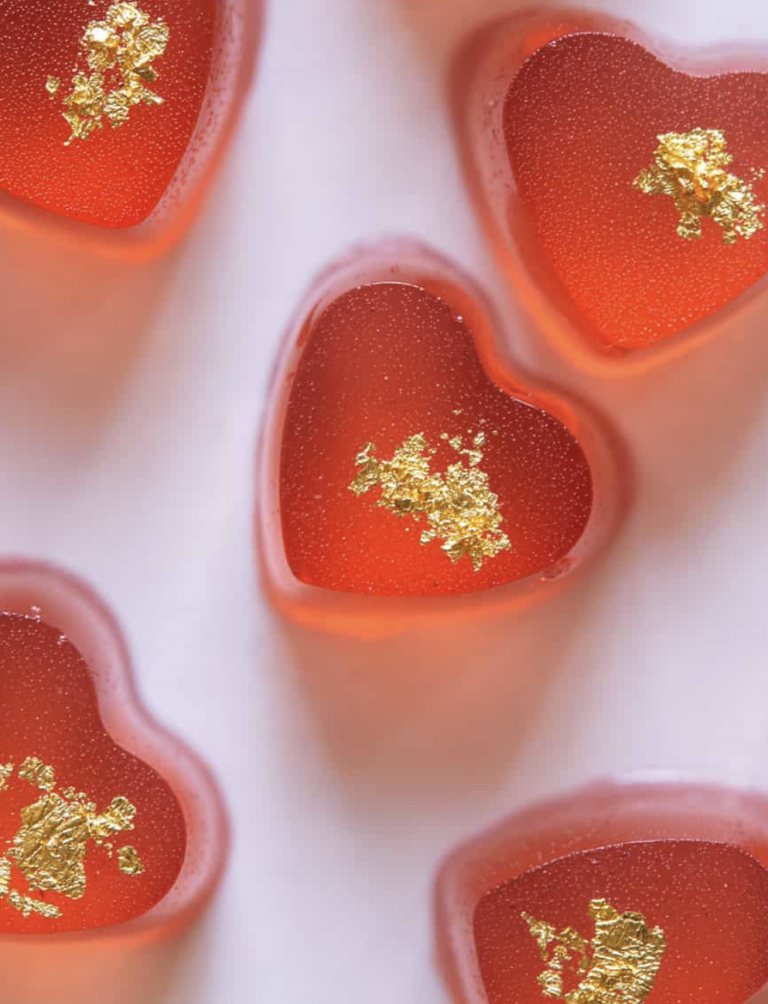 Real Strawberry and Sparkling Rosé Gummy Hearts from Spoon Fork Bacon
Why We Love It: Talk about fun! These chewy, sweet, and a little bit boozy gummies are just perfect for your next brunch or girl's night.
Hero Ingredient: When has sparkling rosé ever been a bad idea?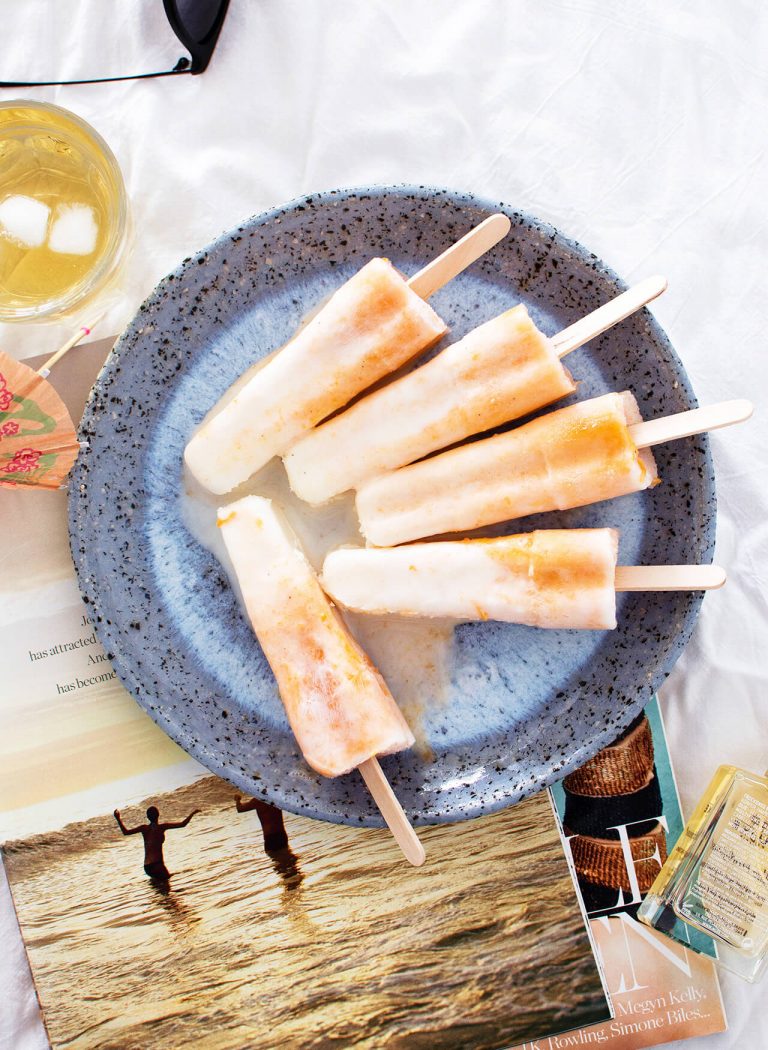 Elderflower Apricot Yogurt Popsicles from Sugar Salted
Why We Love It: Elevate the everyday popsicle experience with this fancy concoction.
Hero Ingredient: I feel like apricot doesn't get enough attention. In these popsicles, it provides a tart counterpart to that deliciously creamy yogurt layer. Mmm…
Almond Joy Stuffed Dates from Minimalist Baker
Why We Love It: Like I said before, dates are truly one of life's greatest treats. Even if you aren't a fan of Almond Joy candies, you'll likely find these stuffed dates to be absolutely swoon-worthy.
Hero Ingredient: Don't even think about not toasting those almonds. The extra-nutty flavor is a must for these yummy bites.
This post was originally published on May 10, 2021, and has since been updated.