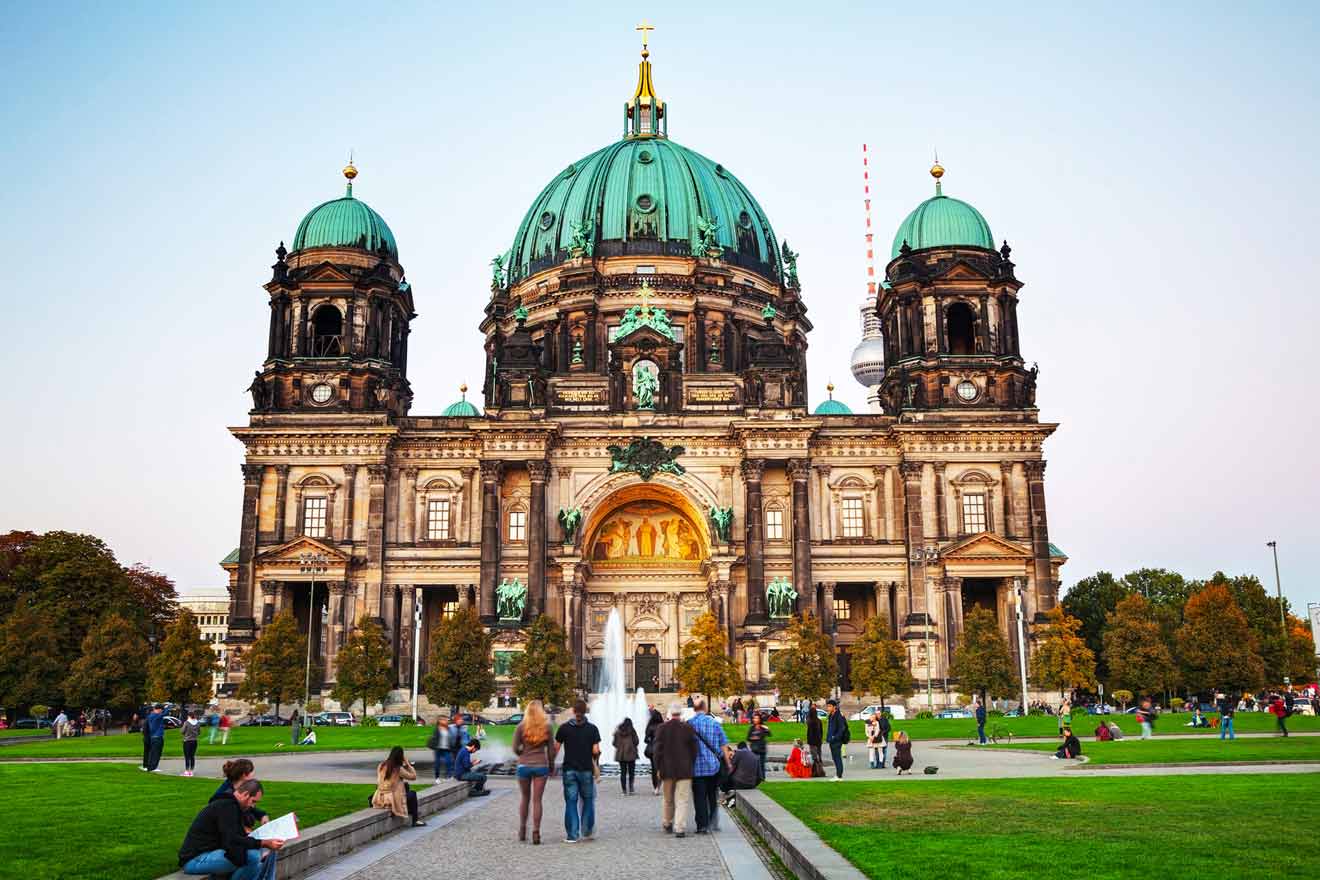 Berlin, the German capital city, is an incredible place, and with so much tangible history and remnants of a once divided city and traumatic past, it's now a haven for travelers across the world who go there to embrace their wild spirit and the city's liberal atmosphere.
Guided tours give you the opportunity to see places that you may otherwise never see, so I've gathered all the very best Berlin tours to make it as memorable as possible. I've got tours in Berlin for every interest, including historical, walking, biking, and boat tours, that will totally blow your mind.
So sit back and relax! I've got you covered, all you have to do is pick a tour and be on your way. Don't forget to book quickly! Berlin is SUPER popular for tourists so you may find your favorite activities sold out if you don't!
If you are in a hurry
Here for a grab-and-go? These are the very best tours in Berlin!
Here are the main tours to book in advance:
1. Take a walking tour around Berlin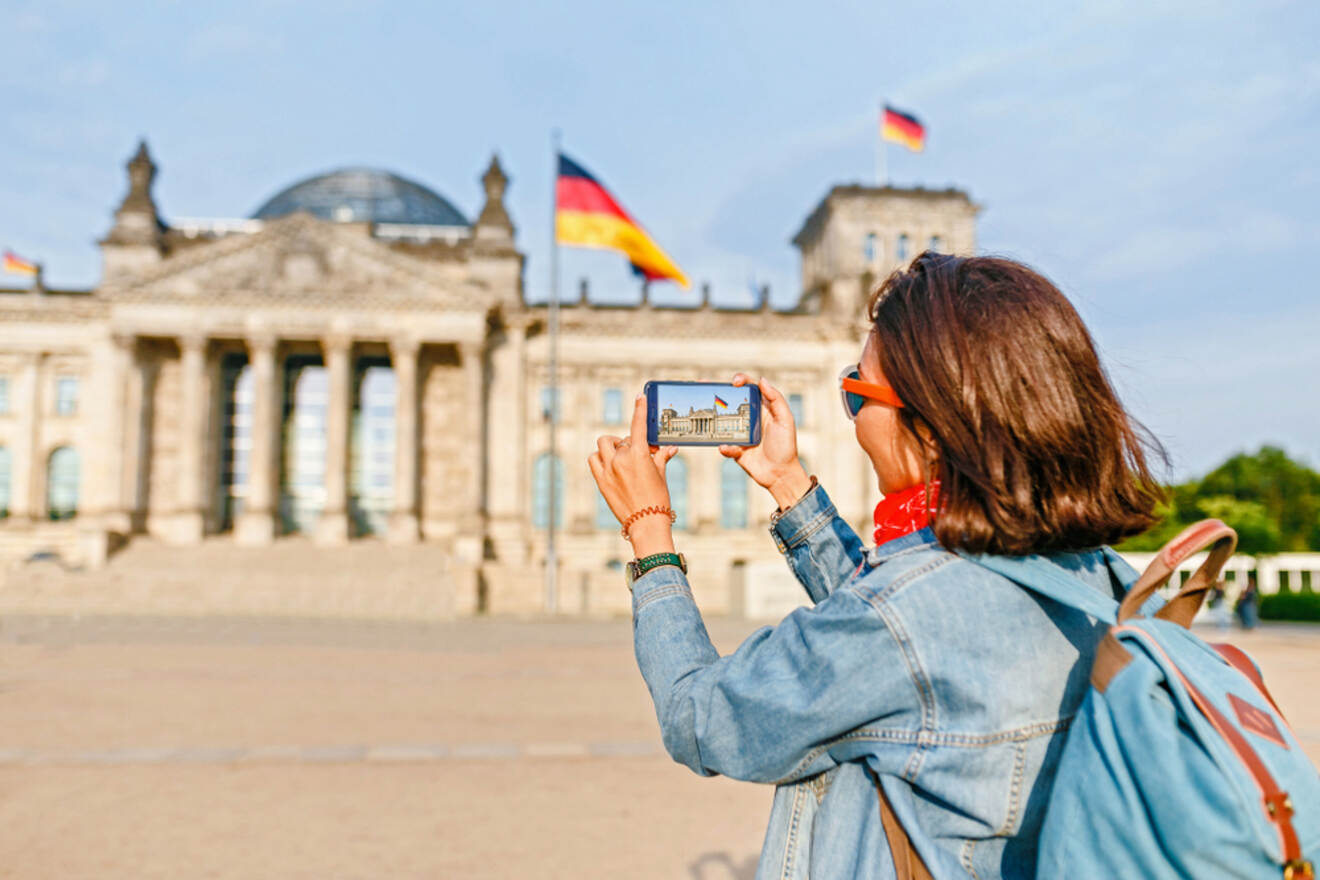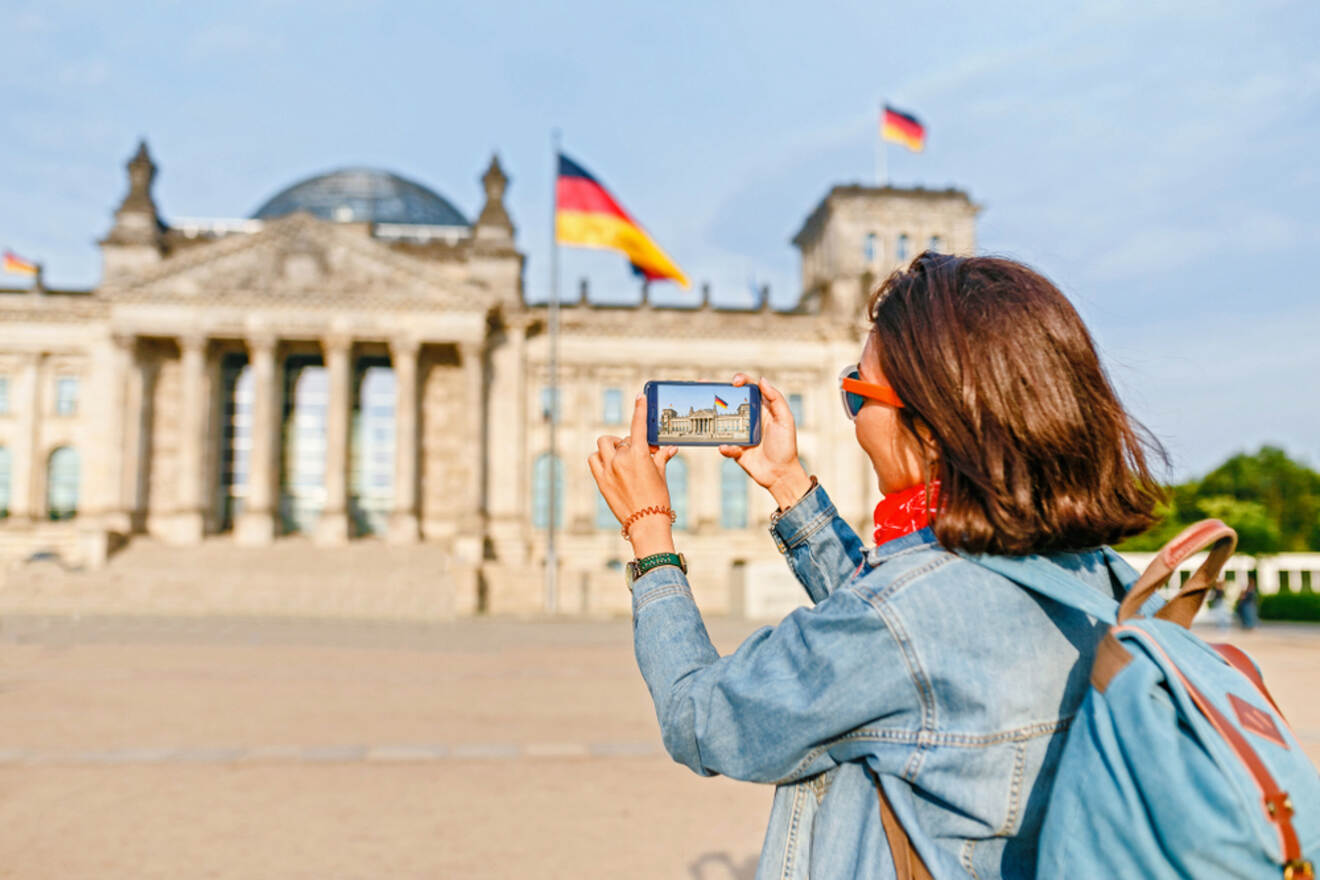 A walking tour can be so much fun, and it's such a great way to see the sights when you're in the midst of it all! Berlin offers so many great walking tours, including some really nice free tours! A free walking tour is the best way to get to grips with a new city without worrying about money 🙂
For those who prefer a specialized group walking tour, this 3.5-hour walking tour is an excellent option! You'll see all the main historical sights like the Brandenburg Gate, Checkpoint Charlie, and the Holocaust Memorial, and your informative guide will tell you everything there is to know about the divided history of East and West Berlin.
Alternatively, if you and your family would like something more customizable, you can take this 3-4 hour private walking tour! You'll learn all about the Third Reich, and you can even personalize it depending on your interests!
Get Your Tickets
2. Get political at Reichstag Dome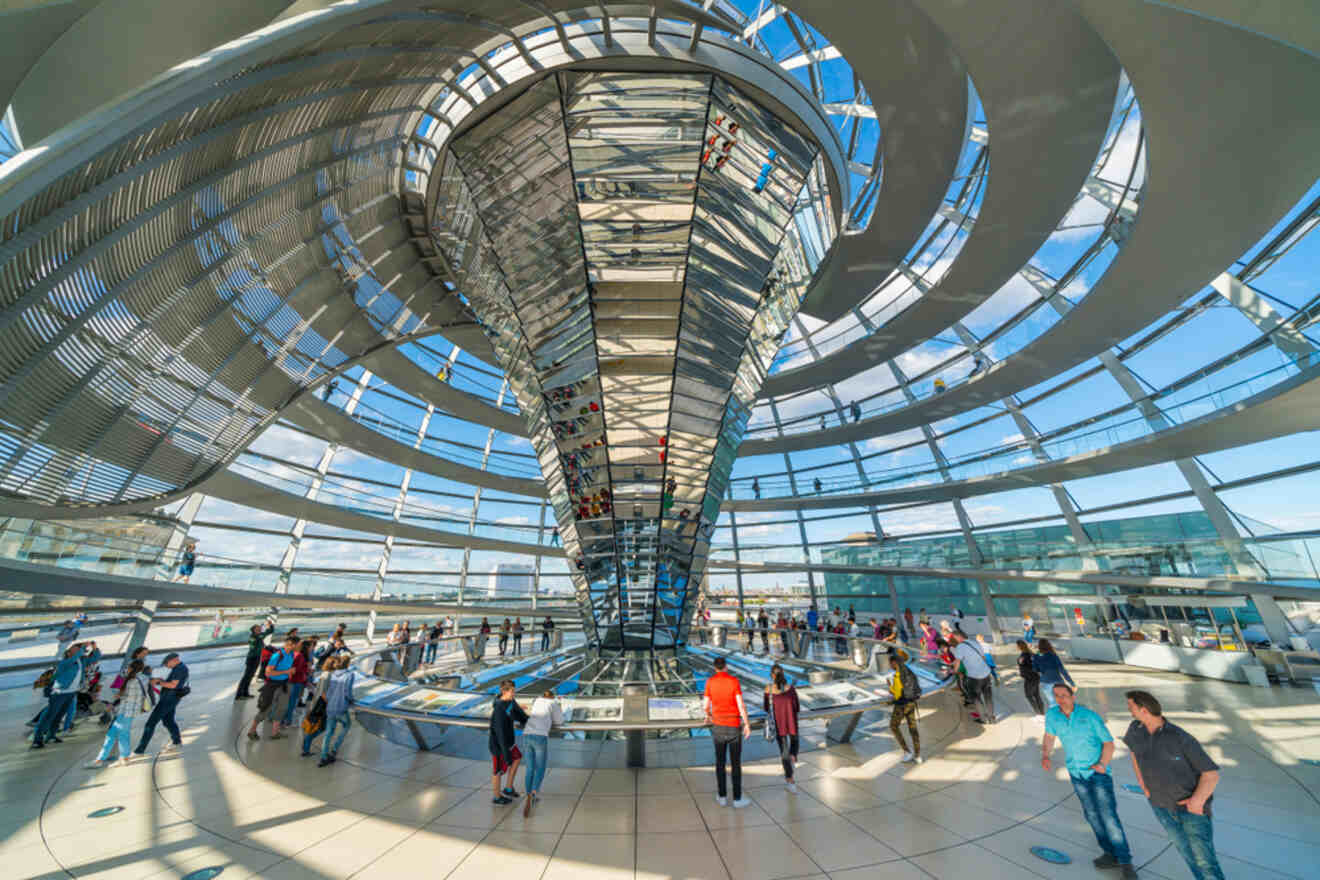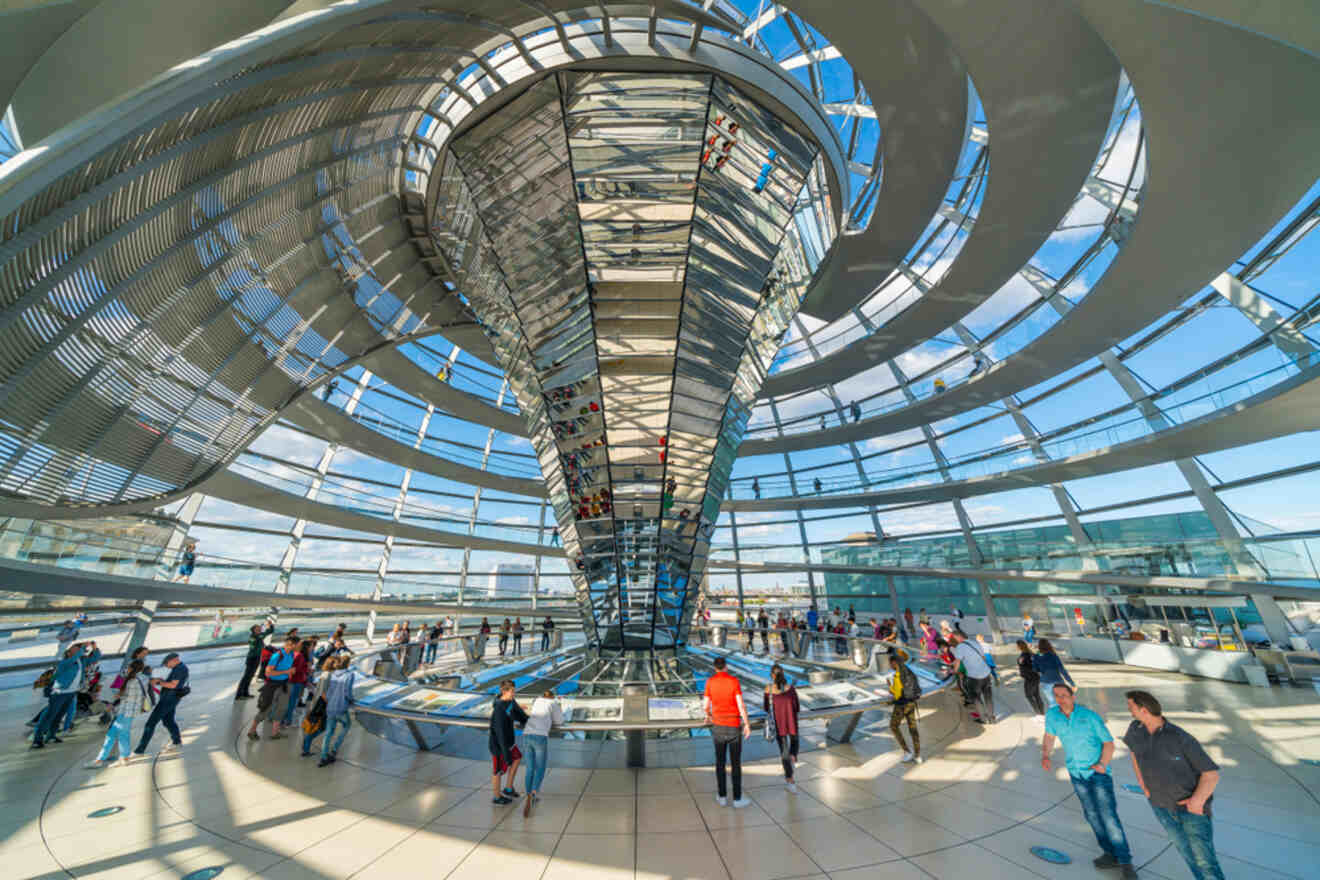 The Reichstag Dome is one of the most important historical icons in Berlin. Symbolic of tragic German history and the revival of democracy, the Reichstag sits atop the coveted rooms of Germany's parliament, and you can go inside on a tour!
You can get an entrance ticket from their official website, which allows you basic access, but bear in mind that you need to register well in advance because there aren't too many spots available!
However, I would recommend taking this tour of the Plenary Chamber, Dome, and Government District because it doesn't just give you access to the building – you get to explore the surrounding areas as well as climb the Dome itself! By the end of your tour, you'll know all there is to know about Germany's political history and the significance of the Dome and its surrounding parliament buildings.
Check the Rates
3. Sail through Berlin on a boat tour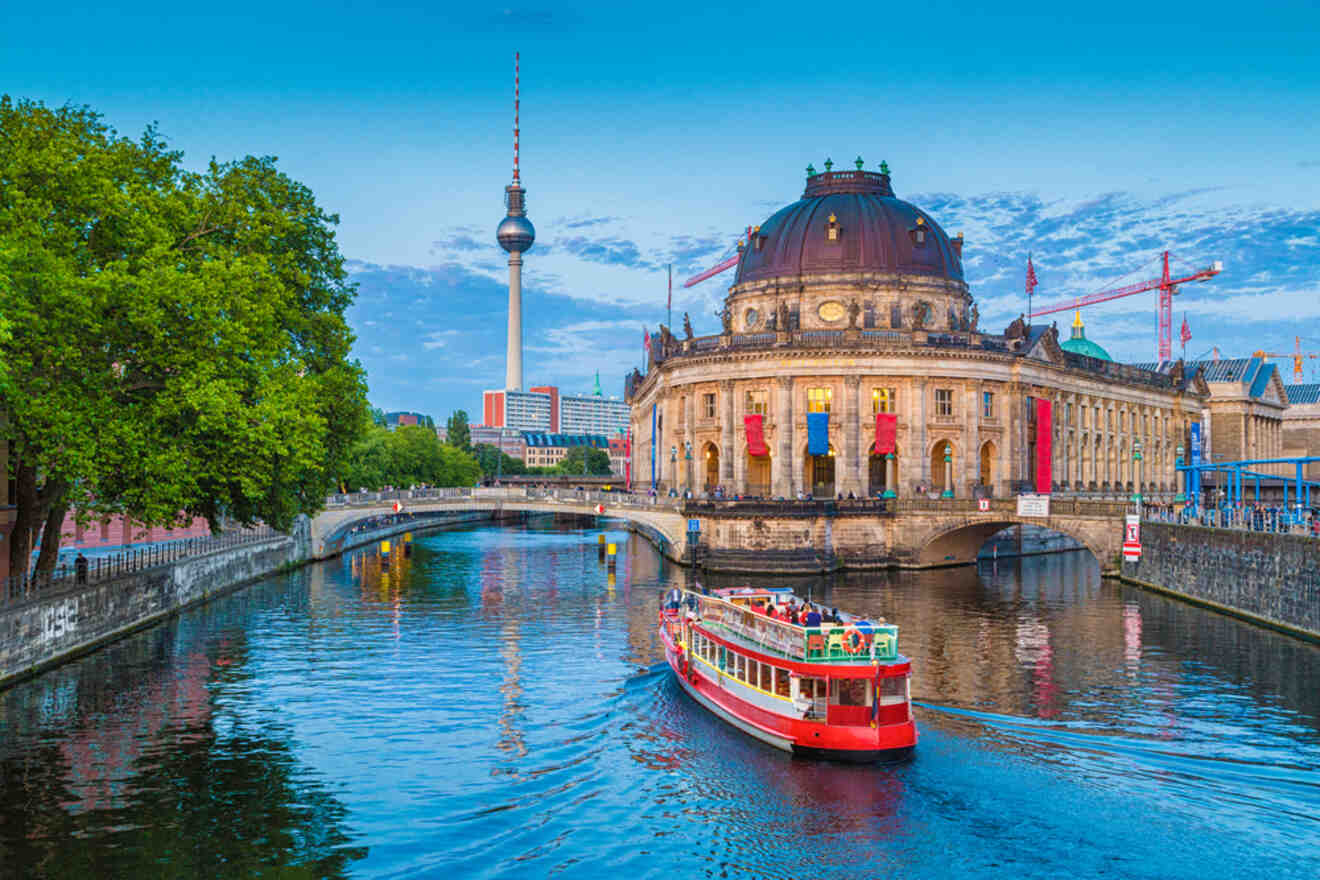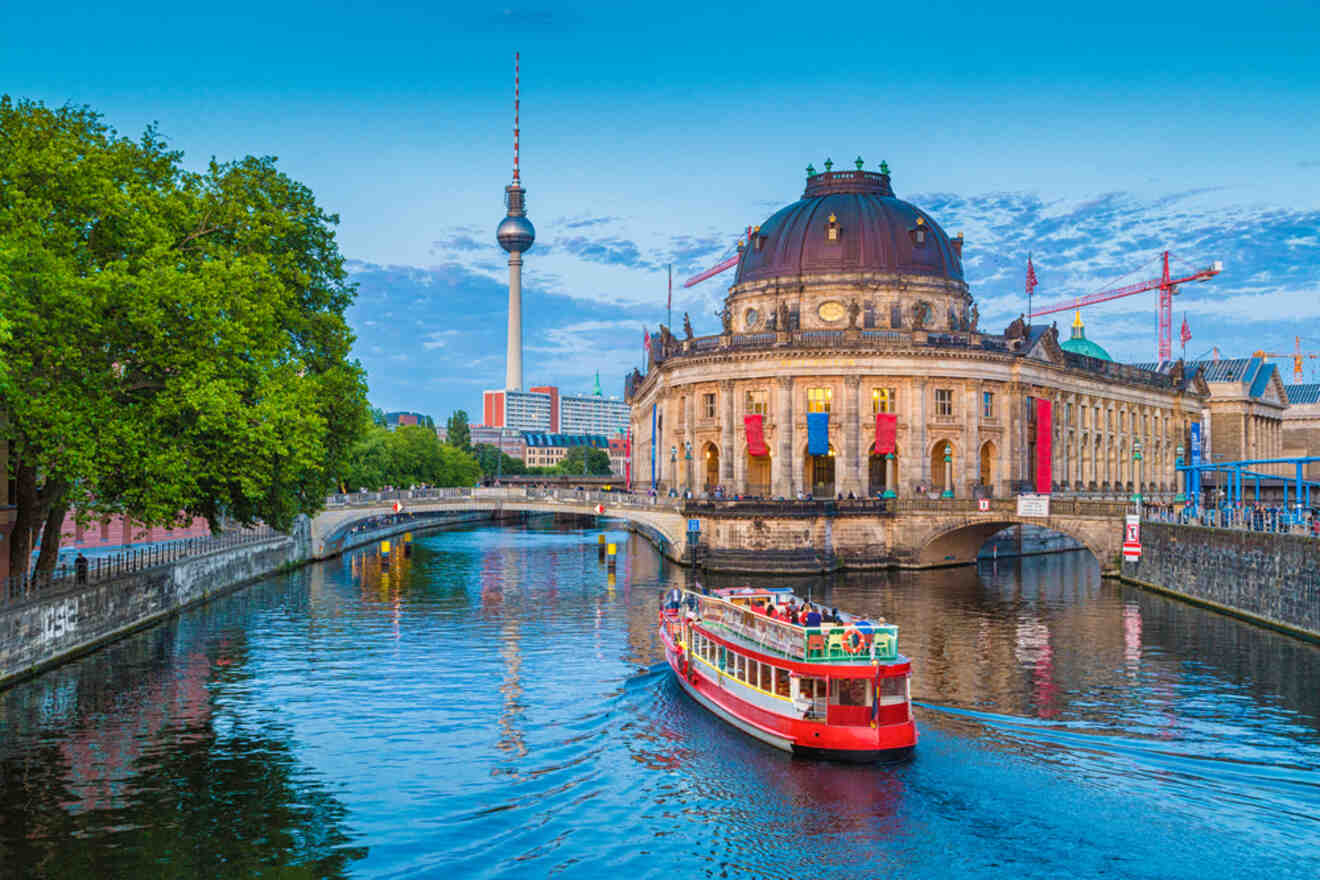 What better way to see Berlin than on a boat? There are so many fun tours in Berlin to choose from, but this 1-hour daytime city tour is an excellent choice for families! Hop on deck and watch as the beautiful city glides by – it's great to see Berlin from a whole new perspective 🙂
Alternatively, if you're looking for a more romantic river cruise down the River Spree, consider booking this 4-course sunset dinner cruise. It's the perfect date night idea and you'll feast on the finest German cuisine and complimentary drinks! It's around 2.5 hours and the nicest way to round off a day of sightseeing – and steer clear of those crowds!
Book Your Boat Cruise
4. Get active on guided bike tours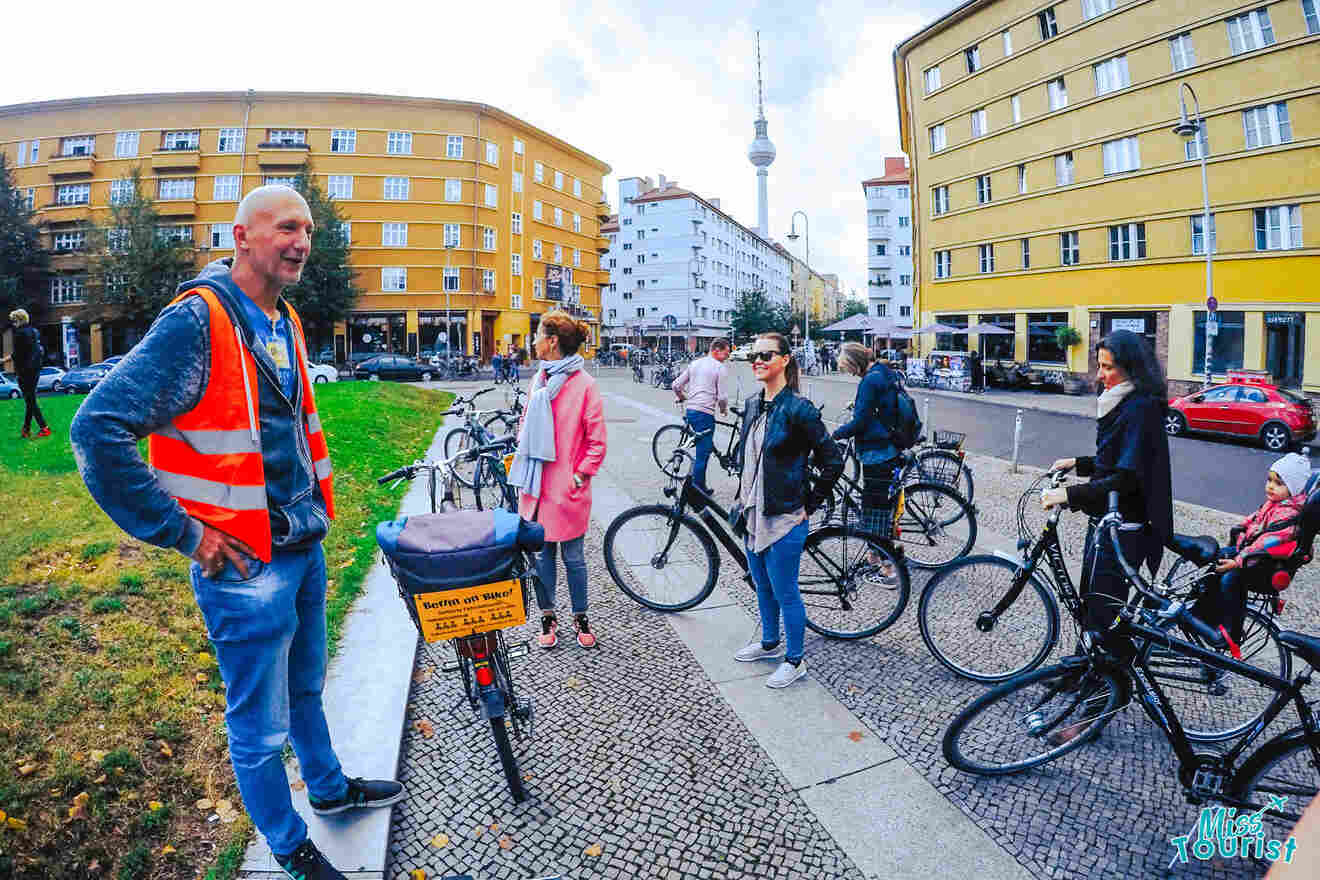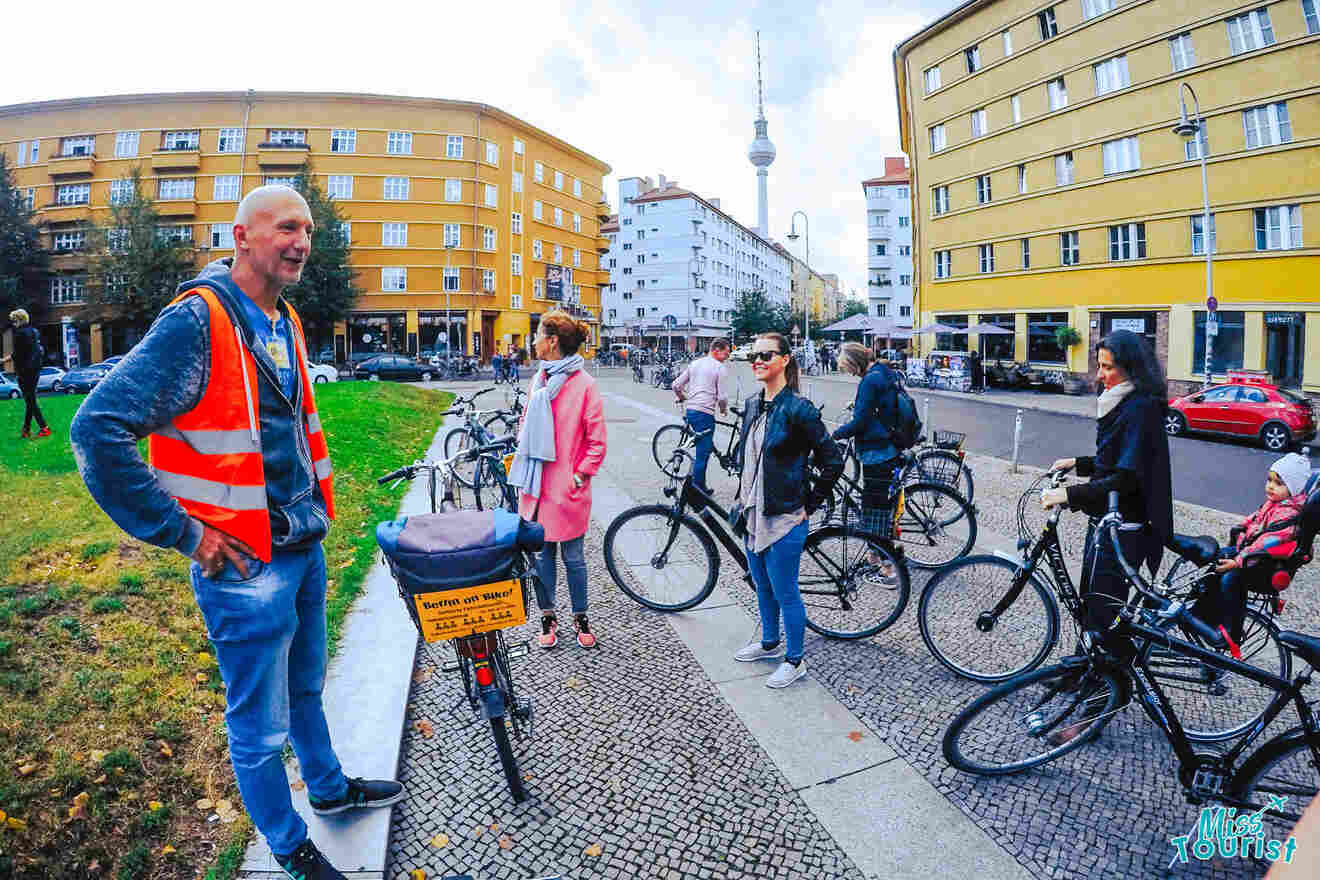 You're in Berlin just for the weekend, and you want to see as much as possible – what kind of tour is best? One that gets you around the sites faster!
If you're feeling adventurous, this bike tour is definitely one for the books and perfect for cycling enthusiasts! You'll see everything essential like the Berlin Wall and Brandenburg Gate. You can choose between a full or half-day tour, stop off for a tasty lunch, and the bike/helmet is provided for you 🙂
Here's an option for the history buffs: this 3-hour bike tour takes you all around the city, including the Berlin Wall and Checkpoint Charlie, and you'll learn all about Germany's history right from a local.
However, if you're looking for something a little bit different, you can take an alternative biking tour that will take you along the road less traveled by, see the East Side Gallery, and venture away from the touristy spots to see what Berlin is all about behind the scenes.
Book Your Bike Tour
5. Take a guided tour around Tempelhof Airport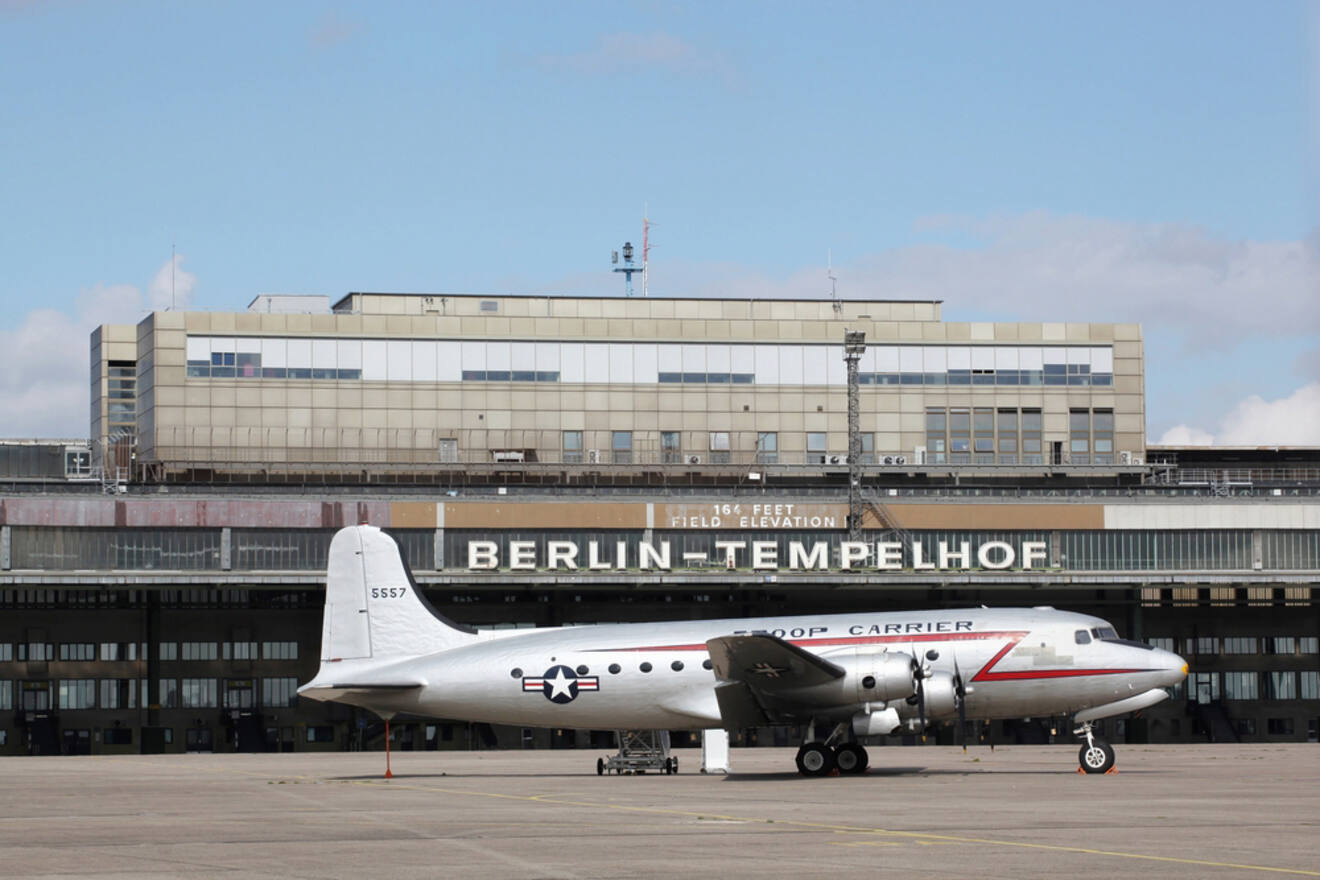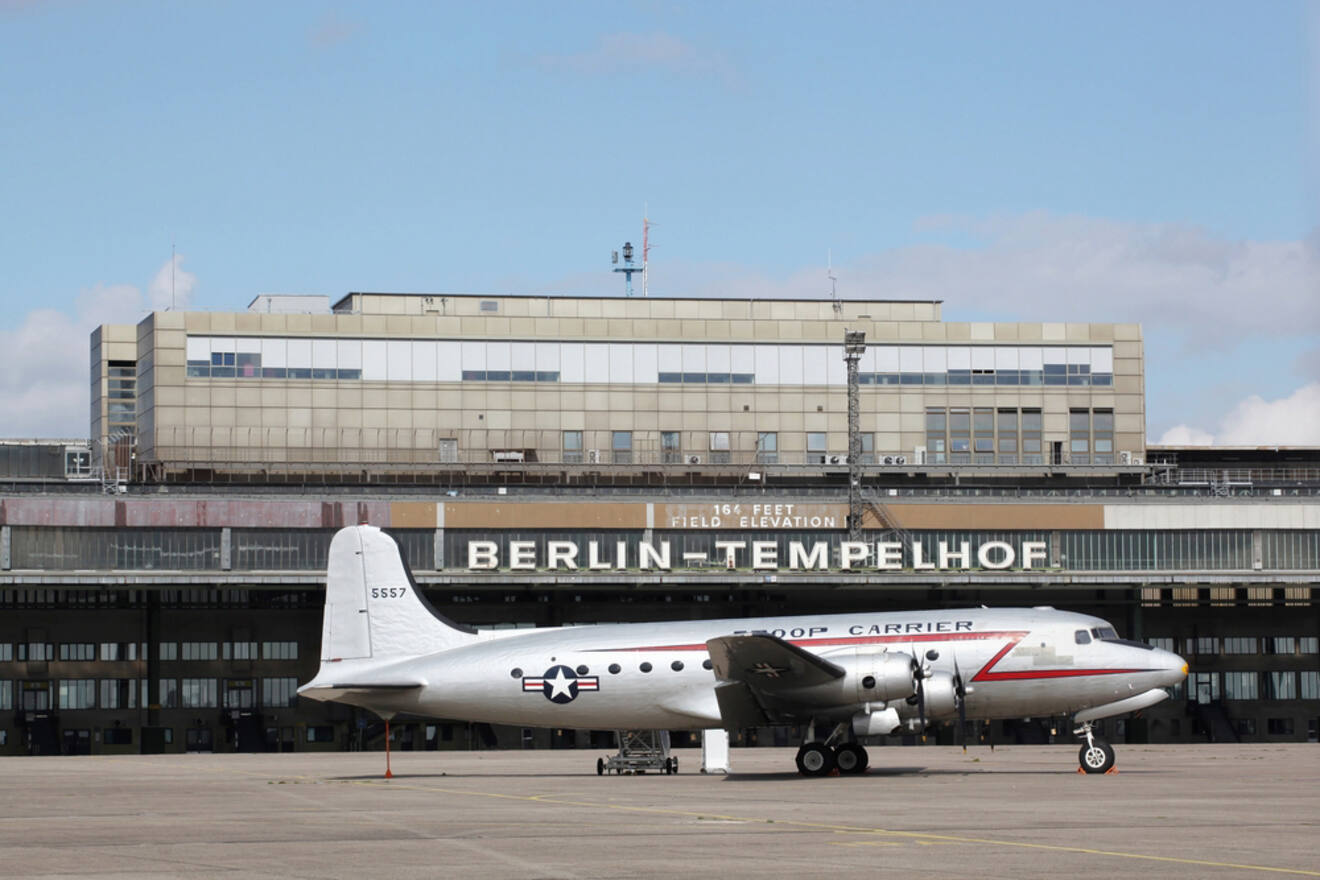 Once the biggest airport in Europe, Tempelhof Airport is now an icon of architecture and historical significance. It played an important role during the Cold War and has since become an exhibition and cultural center. If airports could talk, Tempelhof would tell you amazing stories!
If you want to see Tempelhof for yourself, I really recommend taking a tour, just because you won't understand the magnitude of the place without it! The best place to book your tickets is on the official website.
6. Get in touch with your arty side with a street art tour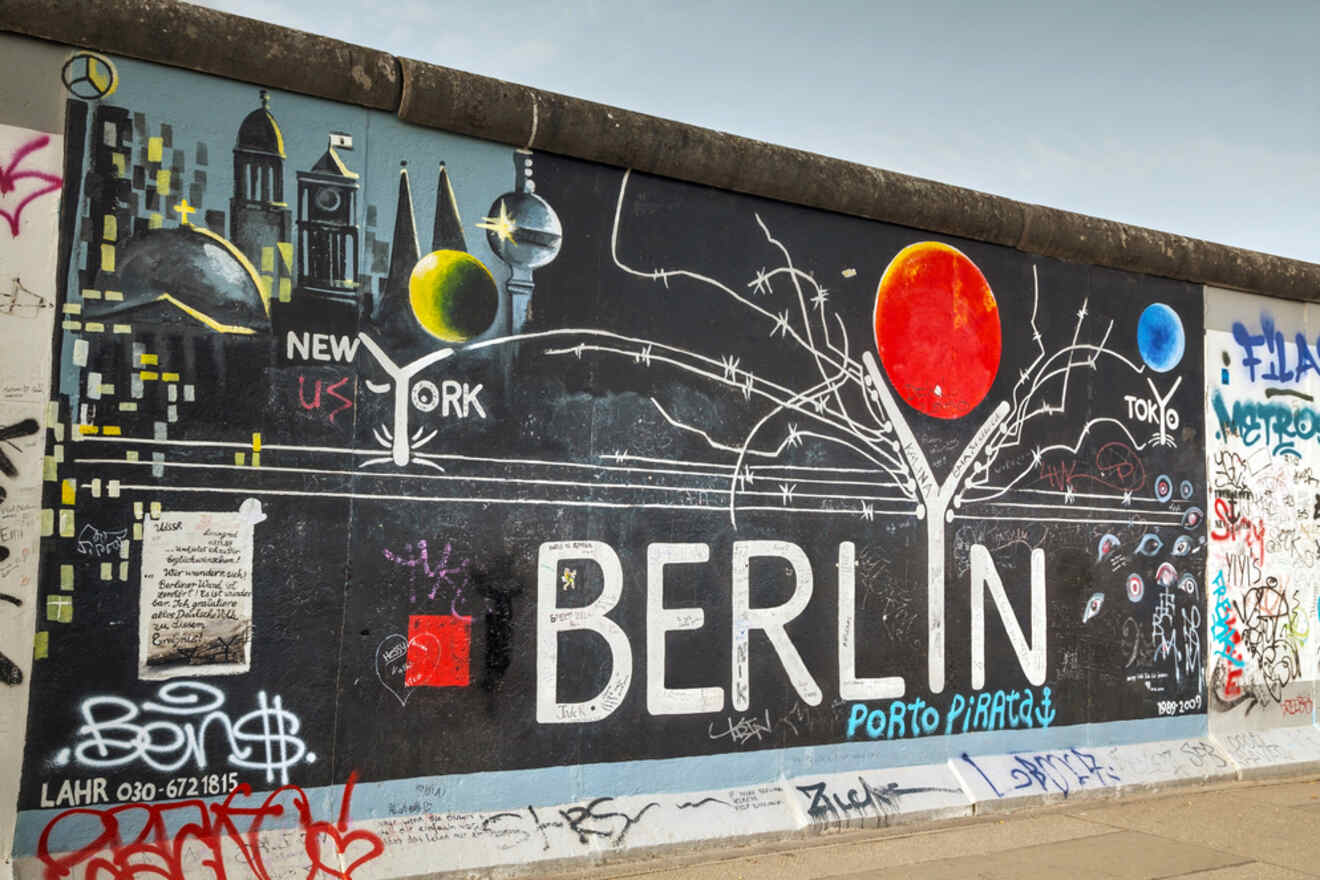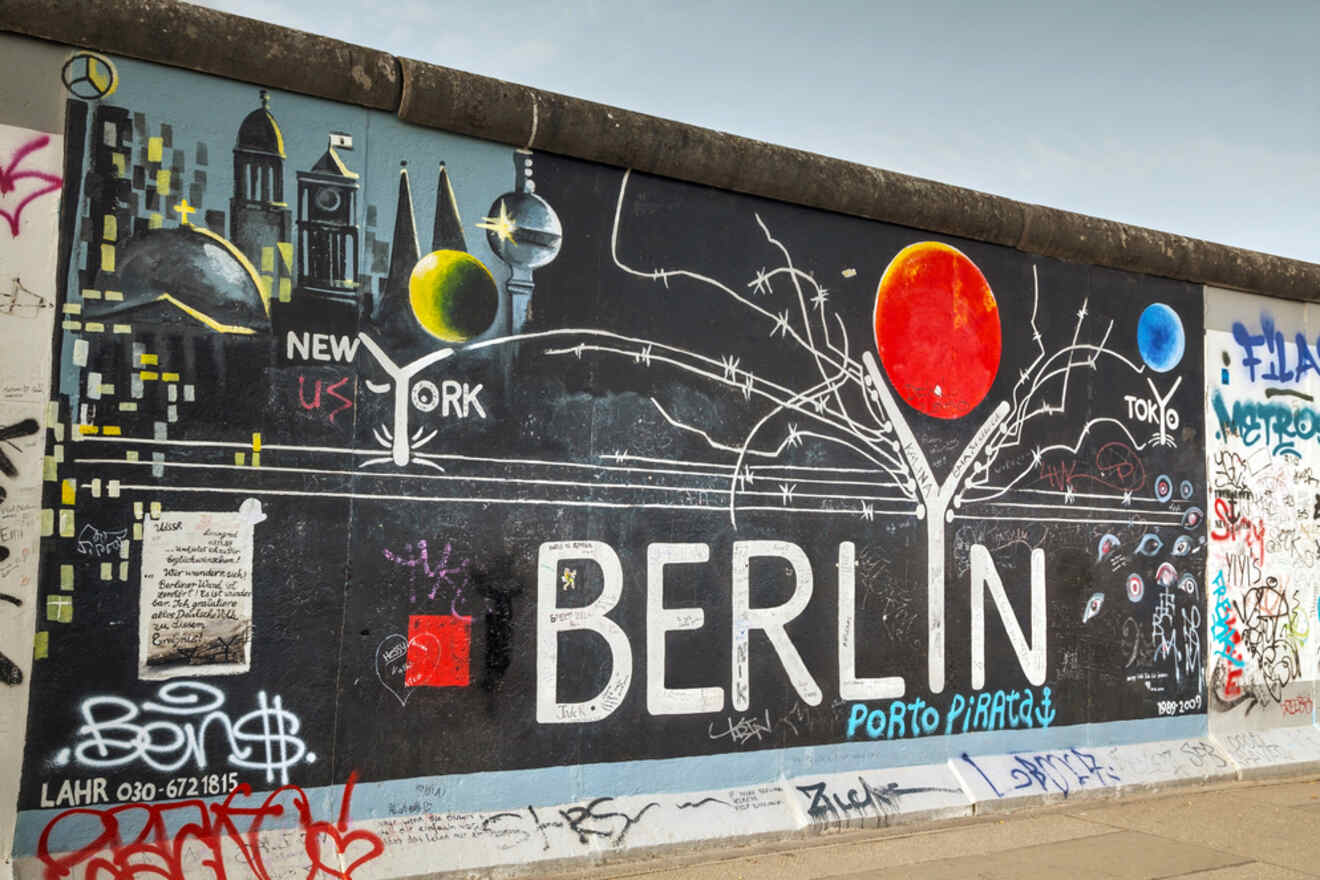 Berlin is so famous for its street art, iconic murals, and liberal arts communities. You cannot visit Berlin without taking it all in, and the best way to do that is to take a street art tour!
For a really fun group tour, I recommend this off the grid tour that will take you to a street art gallery and all the underground artworks that most tourists would miss. It's 3 hours long and will take you on an exciting journey through Berlin's street art and the active communities behind it that are fighting against the city's urbanization.
Alternatively, if you prefer a more private tour, this off the beaten track tour takes the cake! Wander through the Kreuzberg District with your local guide and explore the breathtaking artworks in one of Berlin's hippest neighborhoods.
Get Your Street Art Tour
7. Catch some amazing views at the TV Tower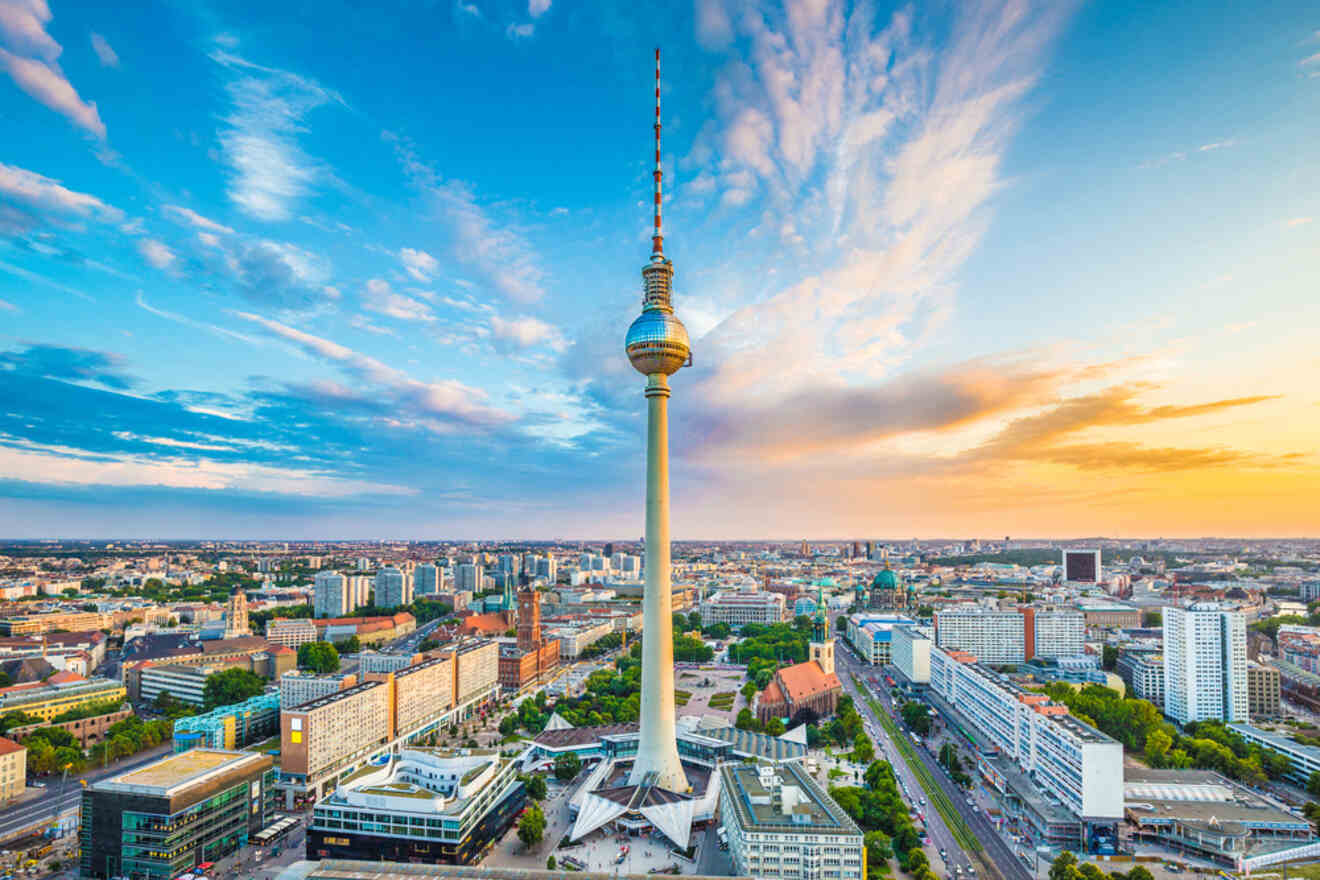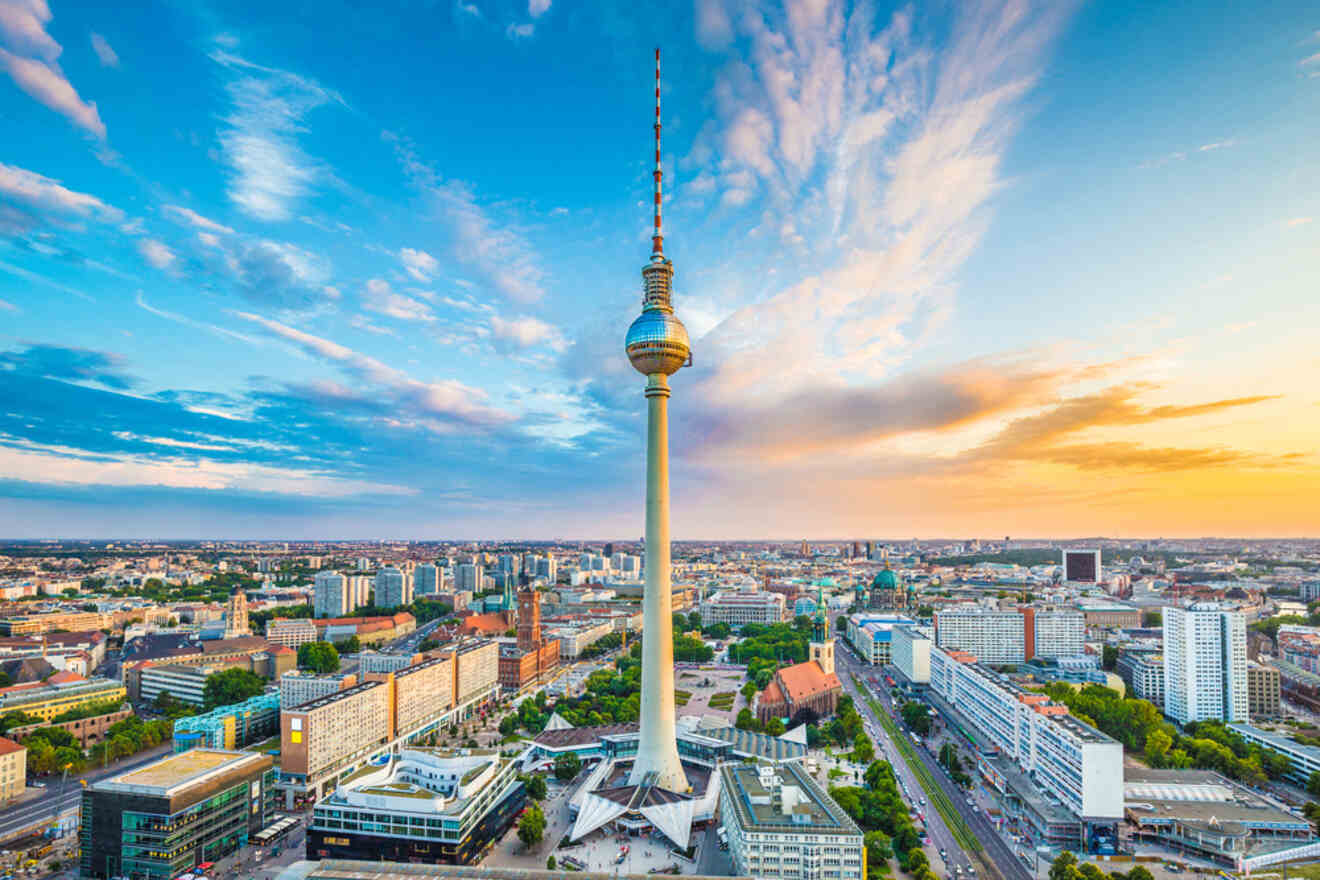 Berlin's TV Tower is a whopping 368 meters (1,207 ft) and the tallest building in Germany, symbolizing the reconciliation of Germany and the core of the modern city. If you fancy going right up to the top to dine in the revolving restaurant, who could blame you?
With stunning views across the entire city, it's the perfect place to see the sunset and marvel at the breathtaking beauty of Berlin. See if you can spot Berlin Cathedral in the distance!
The best tickets you can get for the TV Tower is this fast-track ticket with a guaranteed window seat! You can also head on up to the viewing deck for unobstructed views of the city, and it's just the perfect place to spend some time with your loved one.
Buy Your TV Tower Ticket
8. Enjoy the best food ever with a local food tour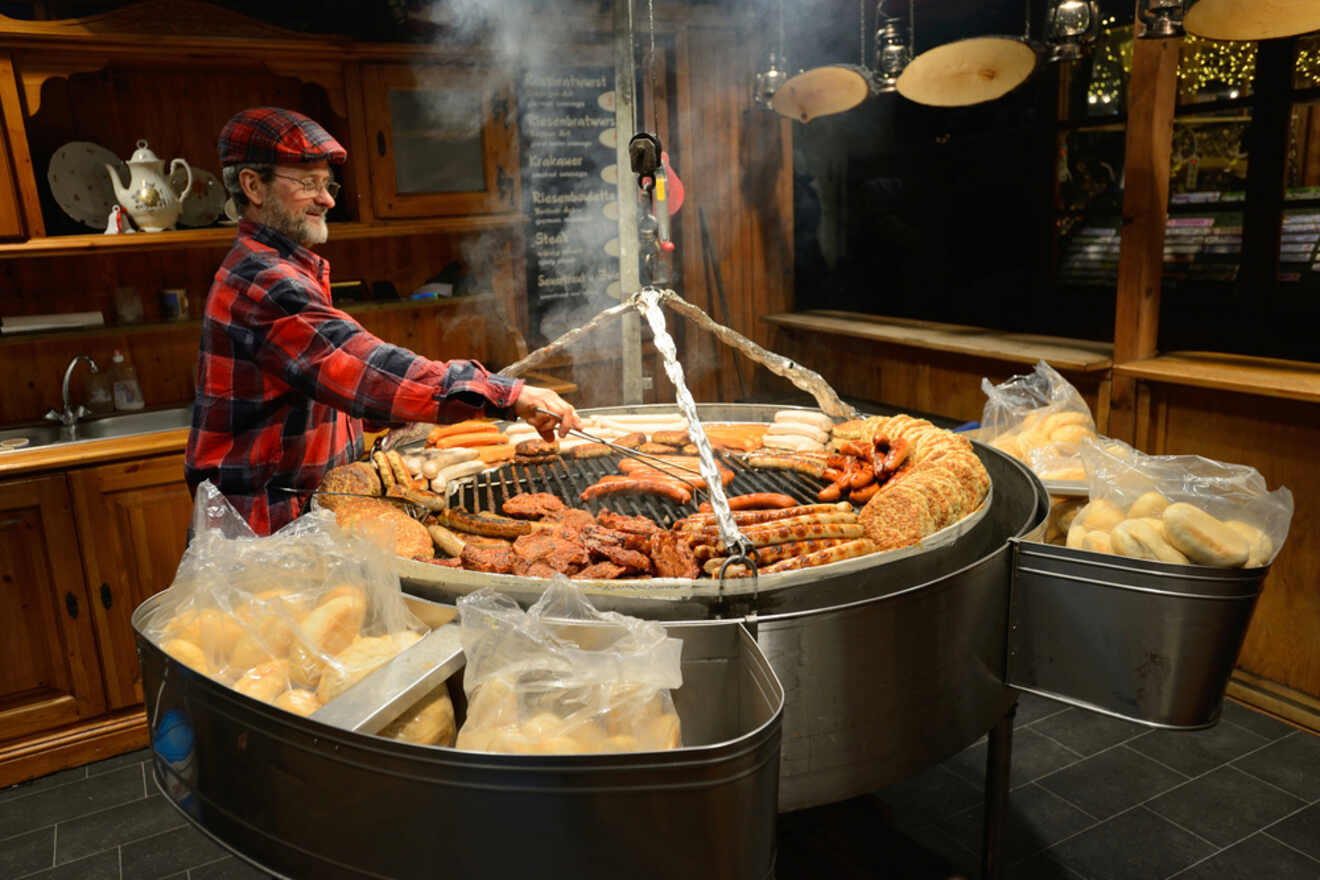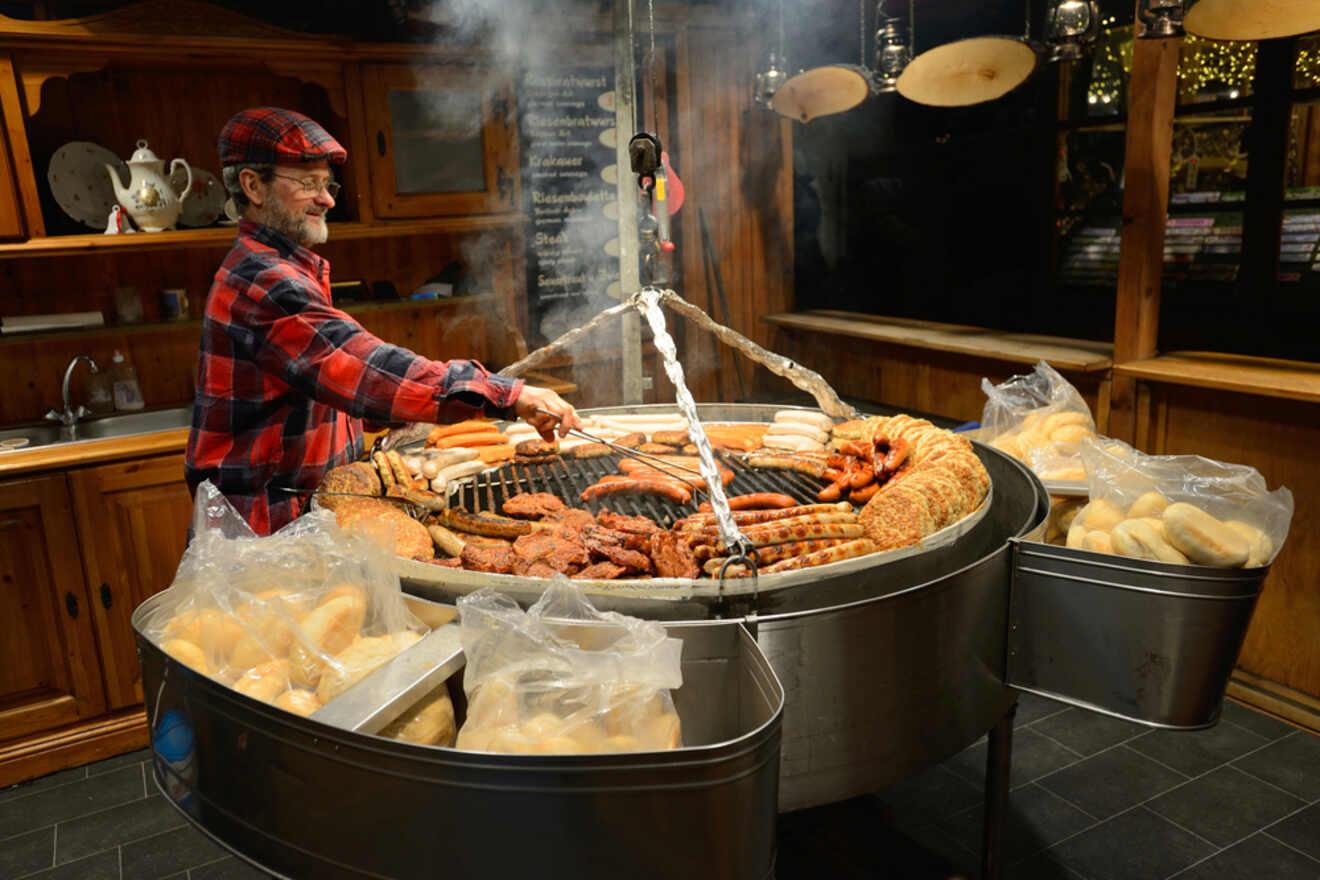 In my opinion, the best Berlin tour to take is a food tour! This incredible walking tasting tour is the one to beat if you're a foodie – you'll be so full by the end of it, but I promise it's so worth it! In 3 hours, you'll get the chance to try Berlin's famous kebab and a multitude of cuisines that pay homage to Berlin's multicultural ambiance. Food-themed tours are the best kind of tours!
If you prefer to get down with the locals, you can also try this super fun private food tour that will let you in on some of Berlin's best-kept foodie secrets, and you'll taste Asian, Turkish, and German food! For vegetarians out there, there are plenty of veggie options available!
Book Your Tasting Tour
9. Get educational at Pergamon Museum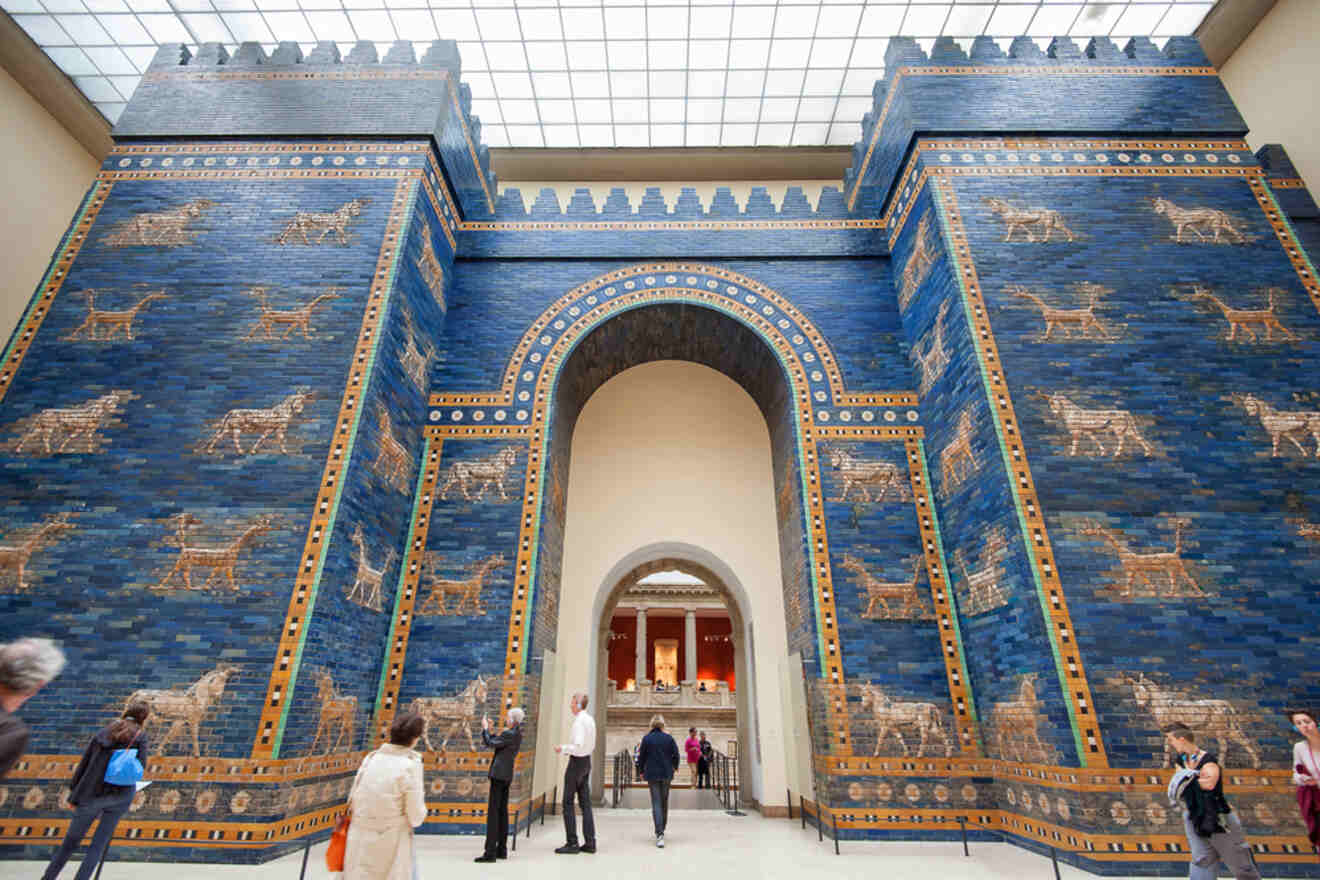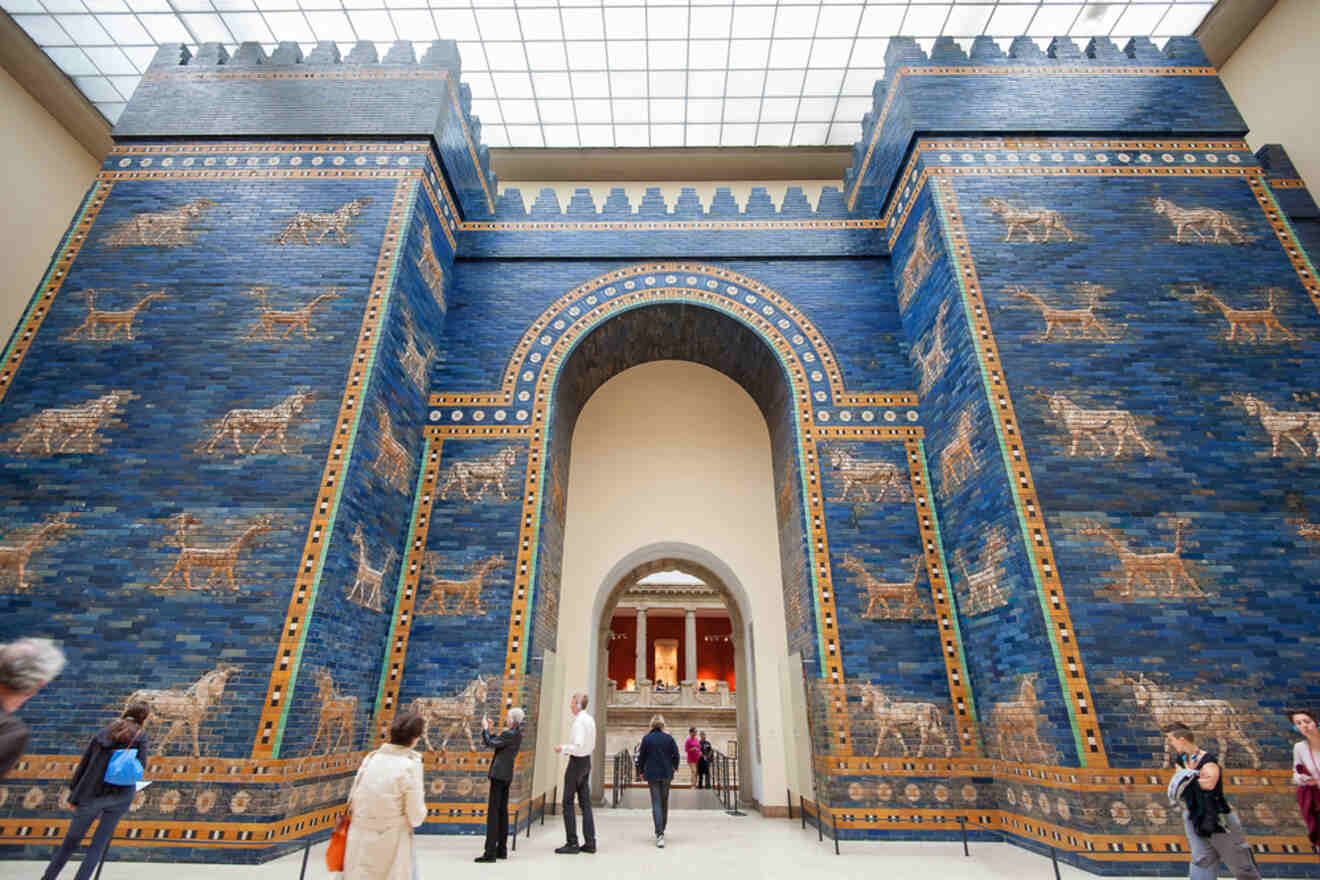 Museum Island in Germany's capital is an extraordinary feat and contains several world-class Museums with hundreds of age-old collections and fascinating historical artifacts. Pergamon Museum is no exception, and it's the perfect place to explore the wonders of the ancient world on your trip to Berlin!
The best tours in Berlin include this 3-hour guided tour of Pergamon and Museum Island gives you the ultimate insight into the collections at the museum, and the tour company gives you free entry to the other museums in the vicinity, including Bode Museum, Alte Nationalgalerie, and the Altes Museum. So much value for money!
Check the Rates
10. Have some fun on a Trabi tour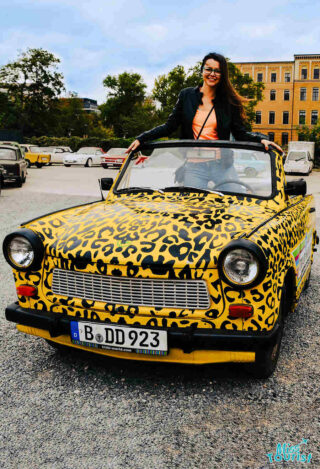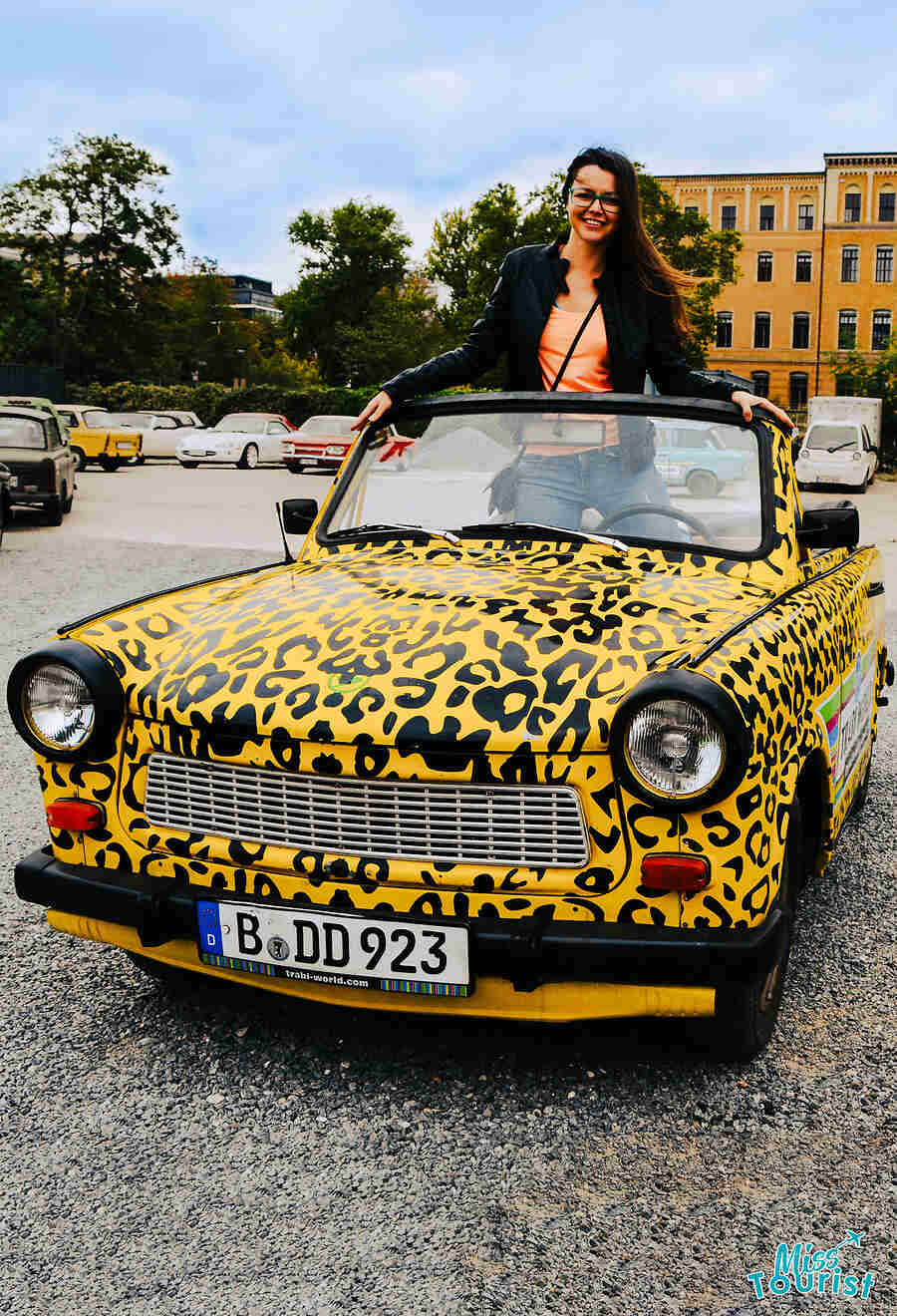 Want to take in Berlin's history from a fun perspective? This awesome Trabi Safari tour gives you the chance to drive your very own Trabant, an iconic car that became a symbol of East Berlin and the lives lost during the revolution.
You can even choose between automatic or manual transmission! The Berlin highlights include the Berlin Wall, graffiti of a Trabant crashing through the wall, and Checkpoint Charlie.
Alternatively, if you're a bit of a history buff, you can also buy a multi-ticket option that gives you access to the Trabi Museum as well!
Book Your Trabi Safari Tour
11. Discover another side of Berlin with an unusual tour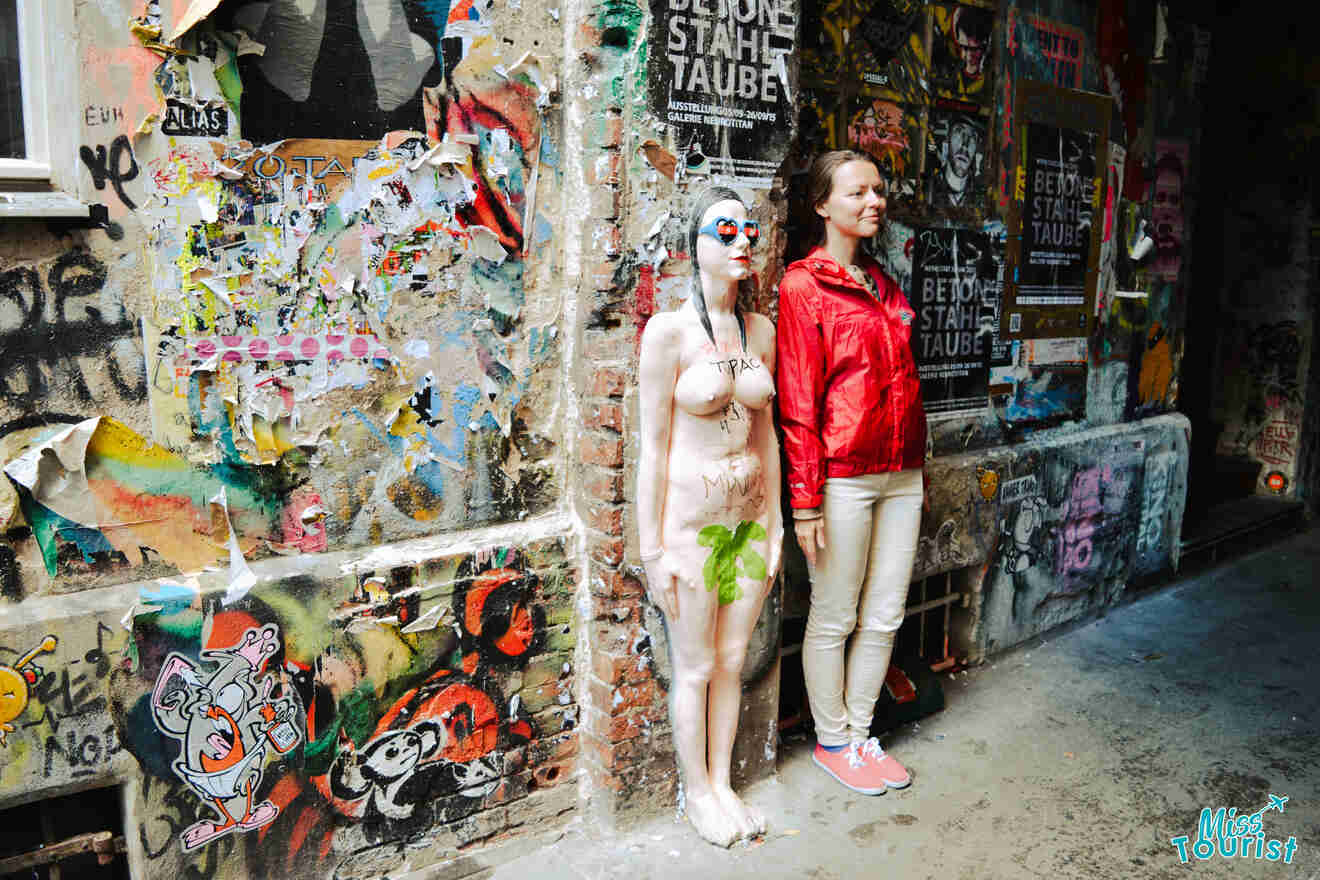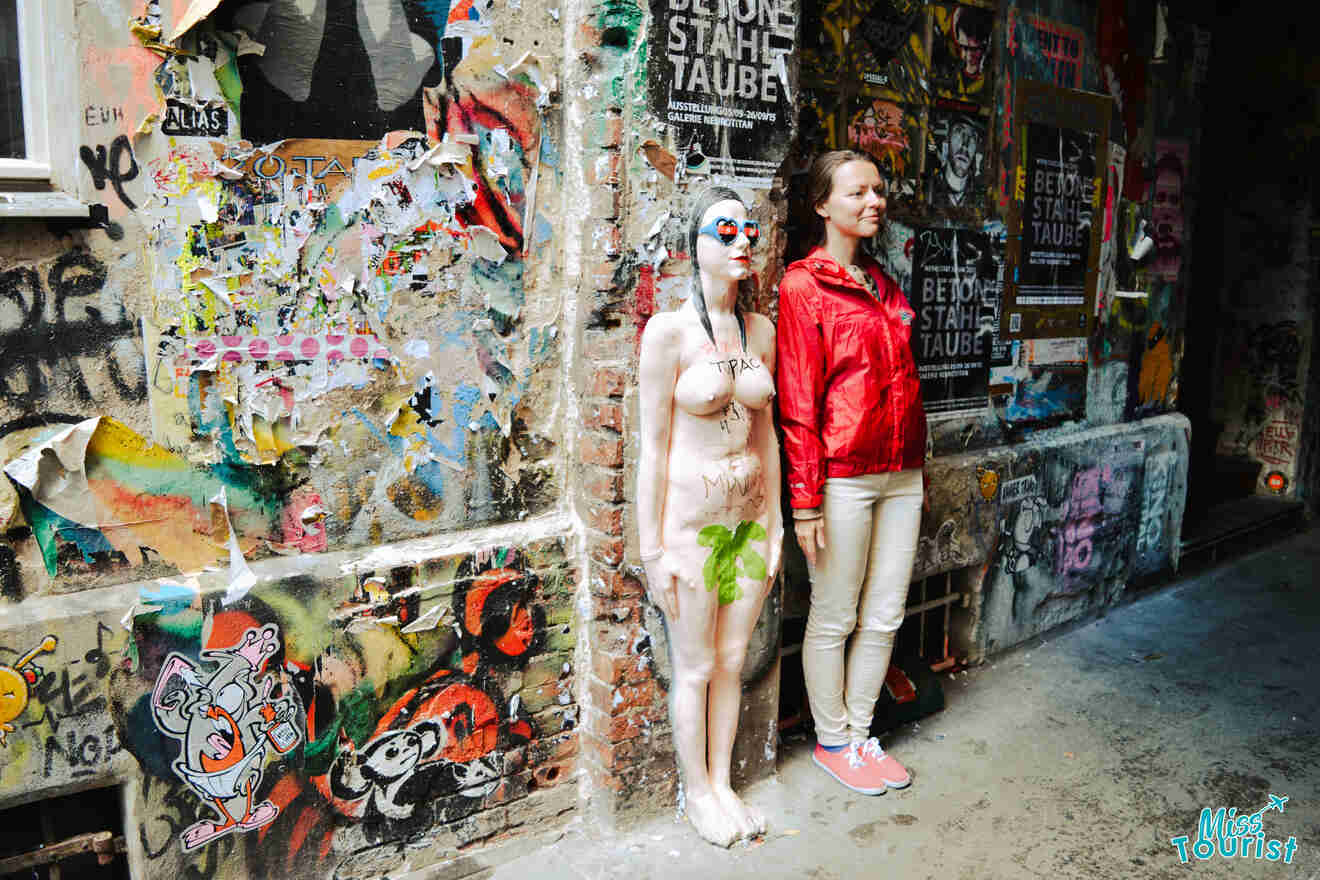 Fancy something a bit different? I totally get it – Berlin is full of amazing tourist spots, but it's also nice to see a different side of a new city, especially without the crowds!
A great option for those of you looking for the back streets of Berlin is this alternative walking tour! Venture through alternative Berlin and learn from the local tour guide about the city's most important cultural movements. Plus, you get to end the day with a Jamaican cocktail!
If you're looking for something completely different, you NEED to book this base flying experience. I have it on good authority that this is SO much fun – and not your typical tourist experience at all!
Find Out More
12. Take a craft beer tour of Berlin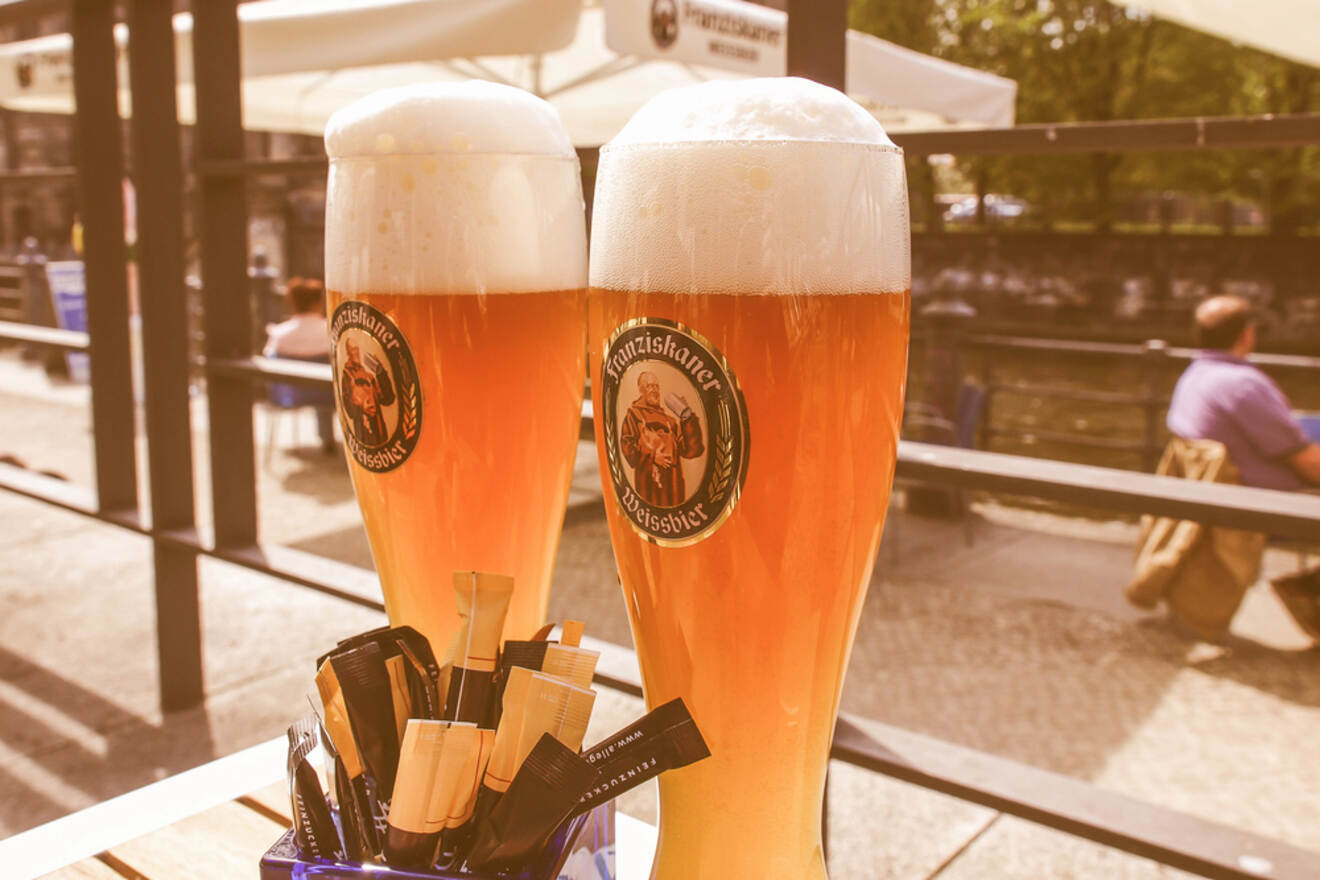 Did someone say beer? You absolutely cannot visit Berlin without trying some traditional craft beer, and a tour just rounds off the whole experience and allows you to learn all about the art of brewing.
For an amazing small group experience, you should definitely check out this 3.5-hour guided craft beer tour! You'll learn all about Germany's prominent beer scene and get to taste some of Berlin's finest. Snacks included!
Fancy a more private experience? This private tour is complete with a local guide, local beer, and even one of Berlin's famed pretzels! Plus, you'll be privy to the most famous brewers in the city. Cheers! 🍻
Get Your Craft Beer Tour
13. Visit Sachsenhausen Camp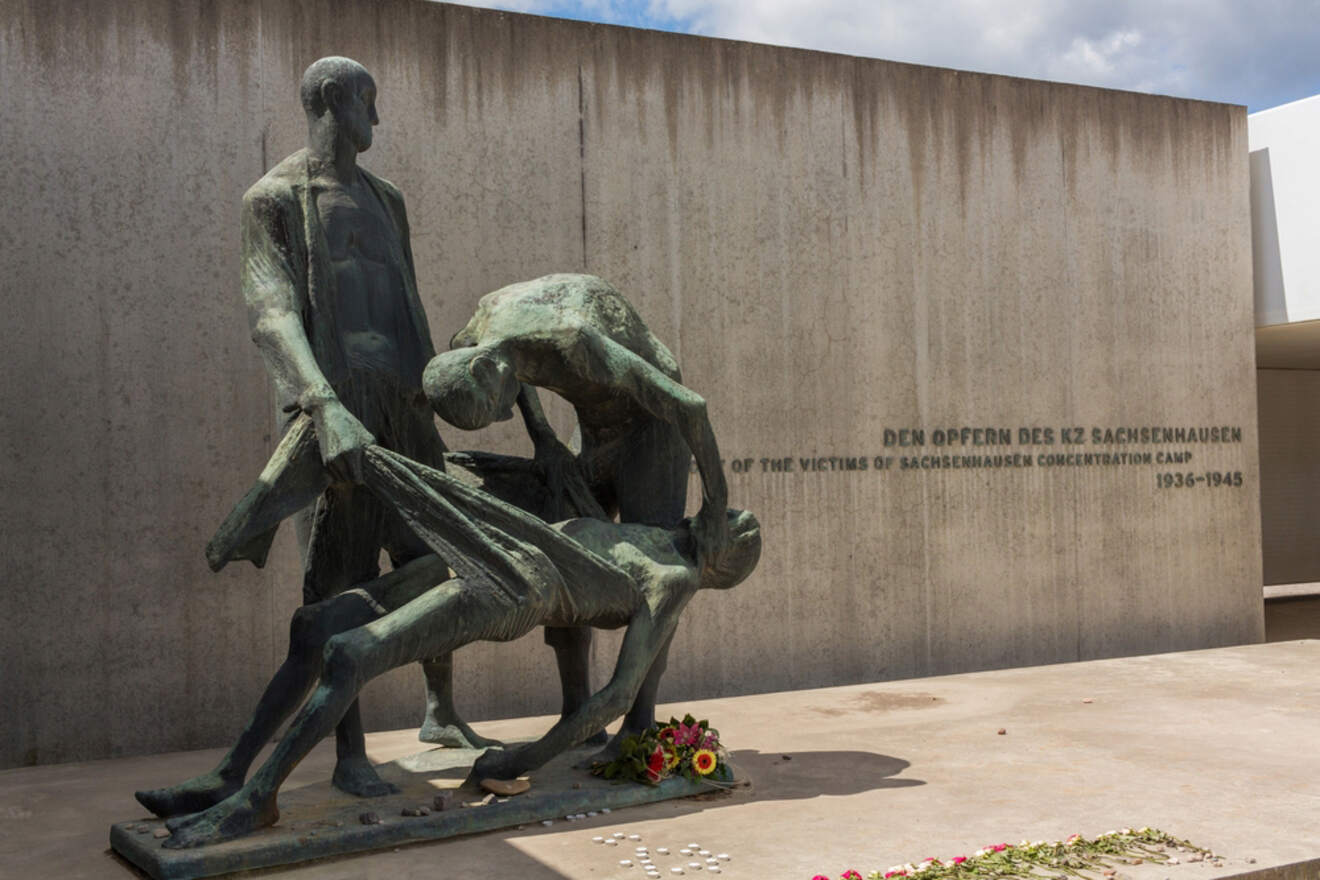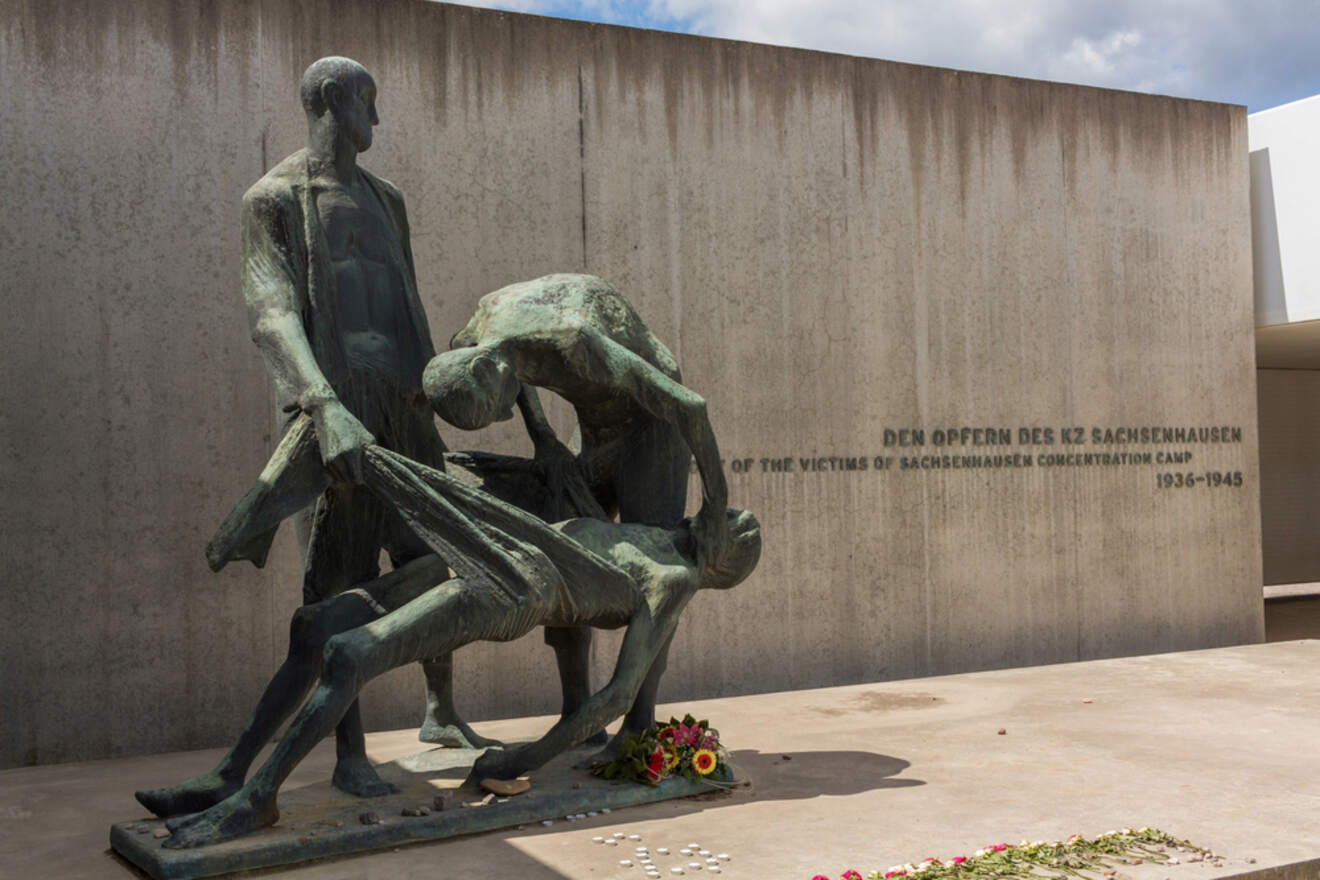 Sachsenhausen Memorial and Museum, a former Concentration Camp located around 45 minutes' drive from the center of Berlin, provides a harrowing insight into the devastating impact of Nazi Germany and the Nazi regime, World War II, and the hundreds of thousands of murdered Jews and PoWs that were lost at this and other camps across Germany during the reign of Adolf Hitler.
Experiencing this harrowing memorial is a must-do for history buffs while you're in Berlin, so I highly recommend this group tour that takes you all around the site and the surrounding area, including the gas chambers and barracks. You'll learn about the solemn history and even get a chance to wander around the adjacent town.
If you prefer a quieter trip, you can also take this private tour for a more personalized experience with a knowledgeable guide. It includes hotel pick up and drop off which makes your trip much easier, and the schedule is super flexible to accommodate your interests.
See More Info & Book
14. Hop on (and off) a bus tour around Berlin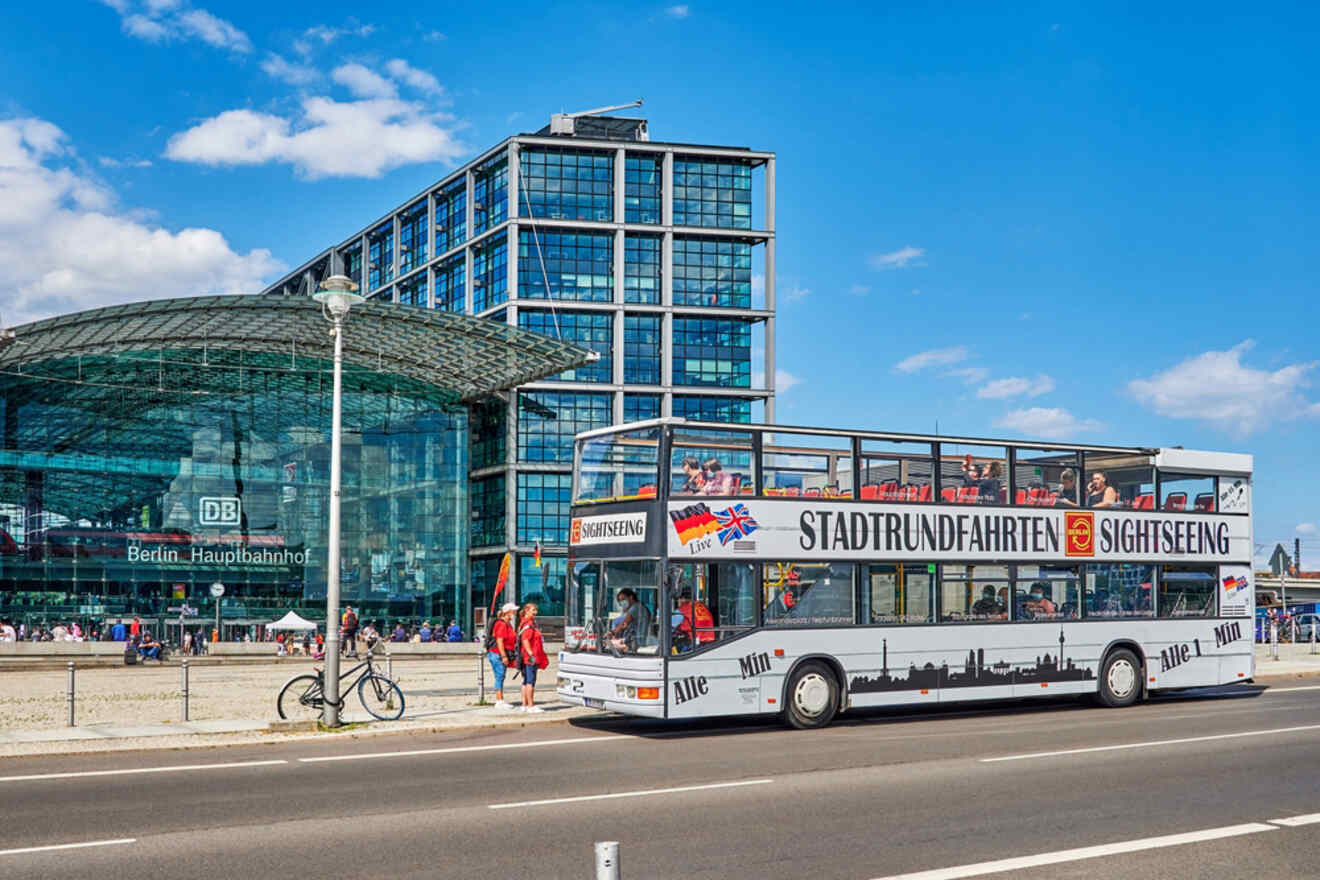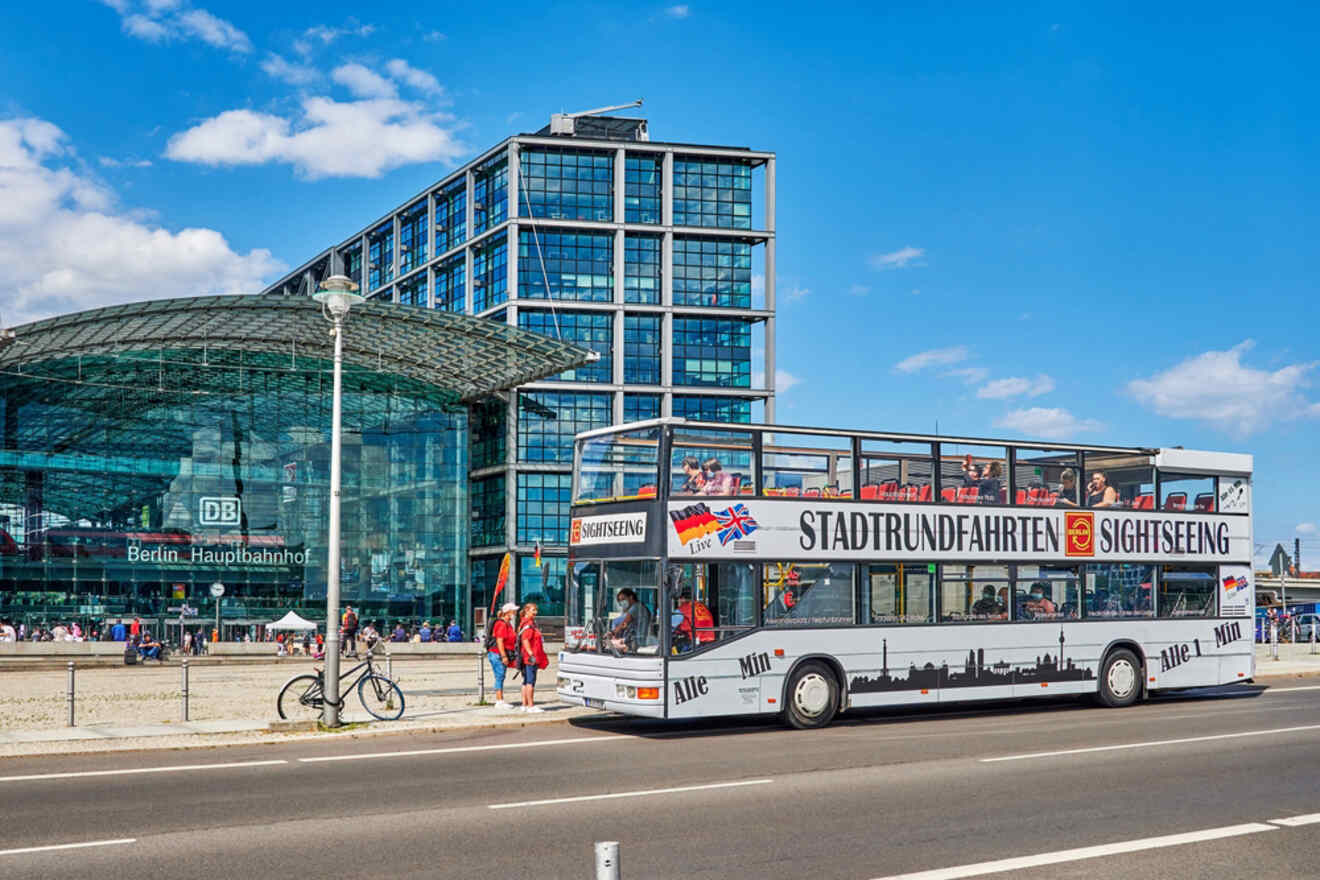 A bus tour is one of the tried and true ways to see everything there is to see in a city, and Berlin is no exception! If you're short on time, it allows you to get a sense of the city and you'll see all the main attractions.
This full-day hop-on hop-off bus tour is such a great tour, and you get live audio commentary the entire journey! You can get off whenever you please and just wait for the next hop-on bus once you're done. It's a really nice way to round off your trip and take control of your day!
Check the Rates
FAQs about Berlin tours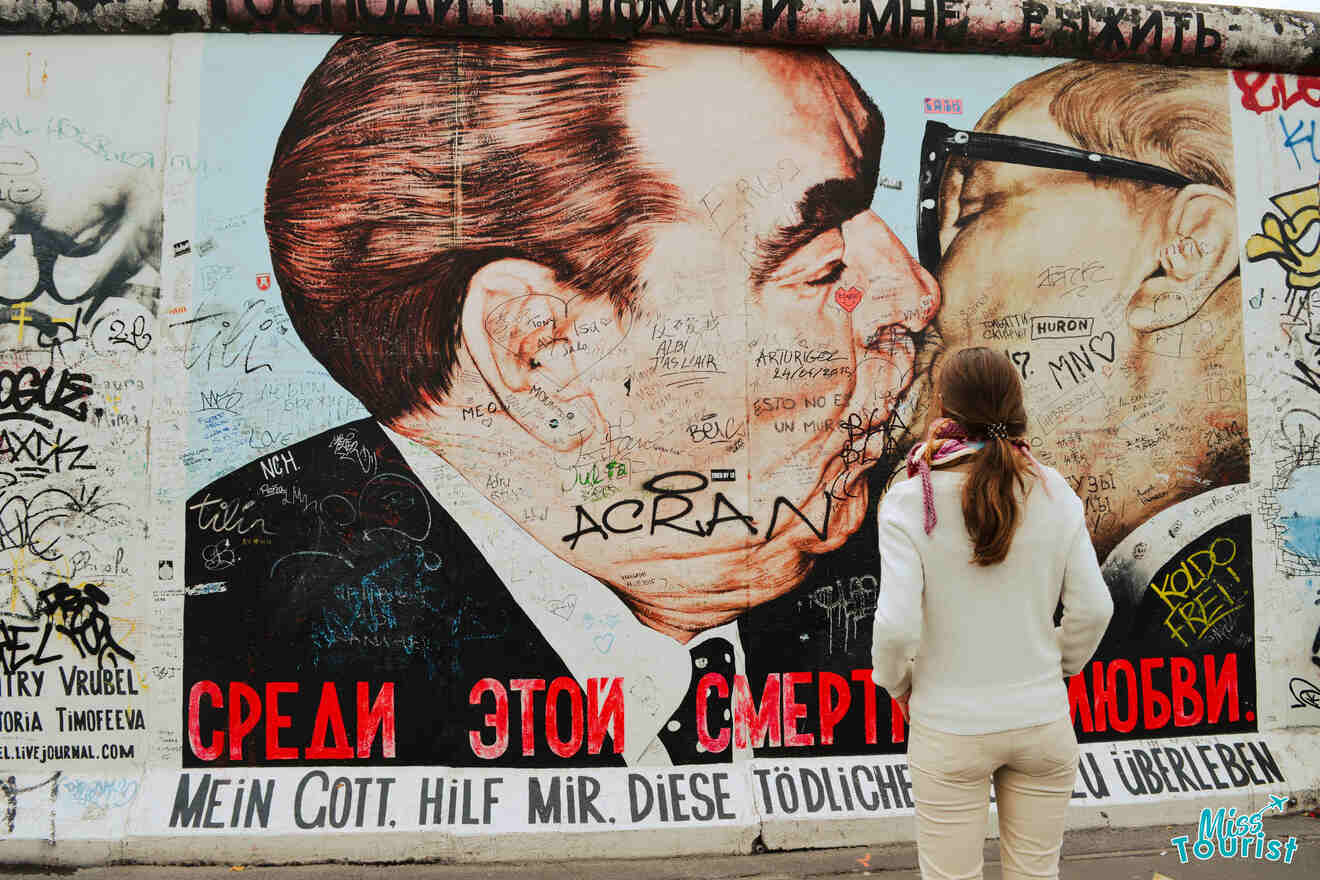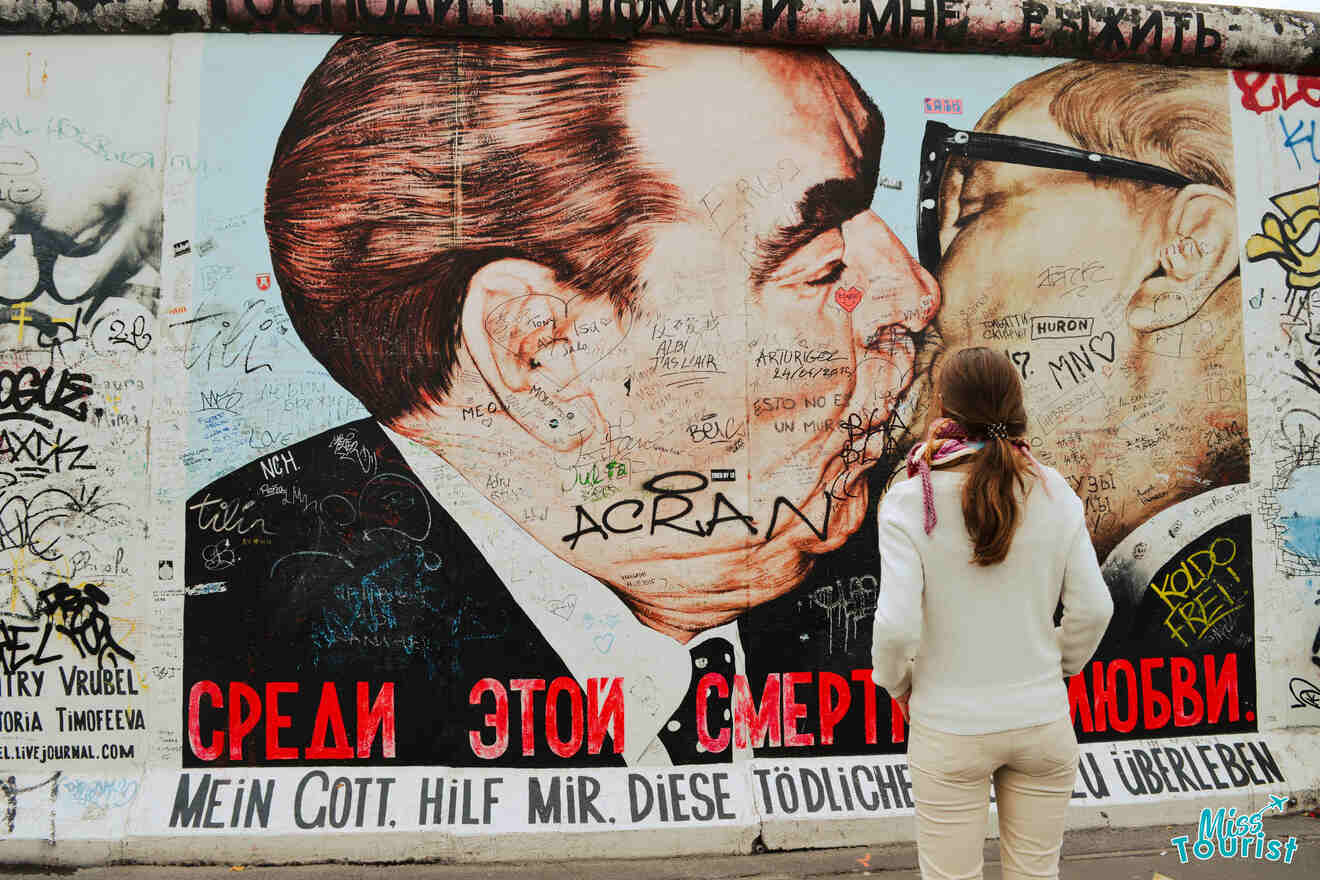 🆓 Are there any free tours in Berlin?
Yes! You can take this fun free walking tour of Classic Berlin to see all the main sites! It's free to book and you decide what to pay at the end – whatever you think the tour is worth!
🚌 What is the best Berlin bus tour?
If you like the idea of a bus city tour, the best one to take is this hop-on hop-off tour with live commentary! It's valid for a whole day so you can get off whenever you please!
🏴󠁧󠁢󠁥󠁮󠁧󠁿 Are the Berlin tours in English?
Yes! All the ones we've talked about in this post are in English and most tours have English as an option, except for the City Tour by Boat, but they have multilingual audio devices so you'll be able to understand everything 🙂
🚇 Are there any Berlin underground tours?
Absolutely! You can get a guided tour of Berlin's underground bunkers at the official website of the Berliner Unterwelten E.V. and explore Berlin's eerie past!
Conclusion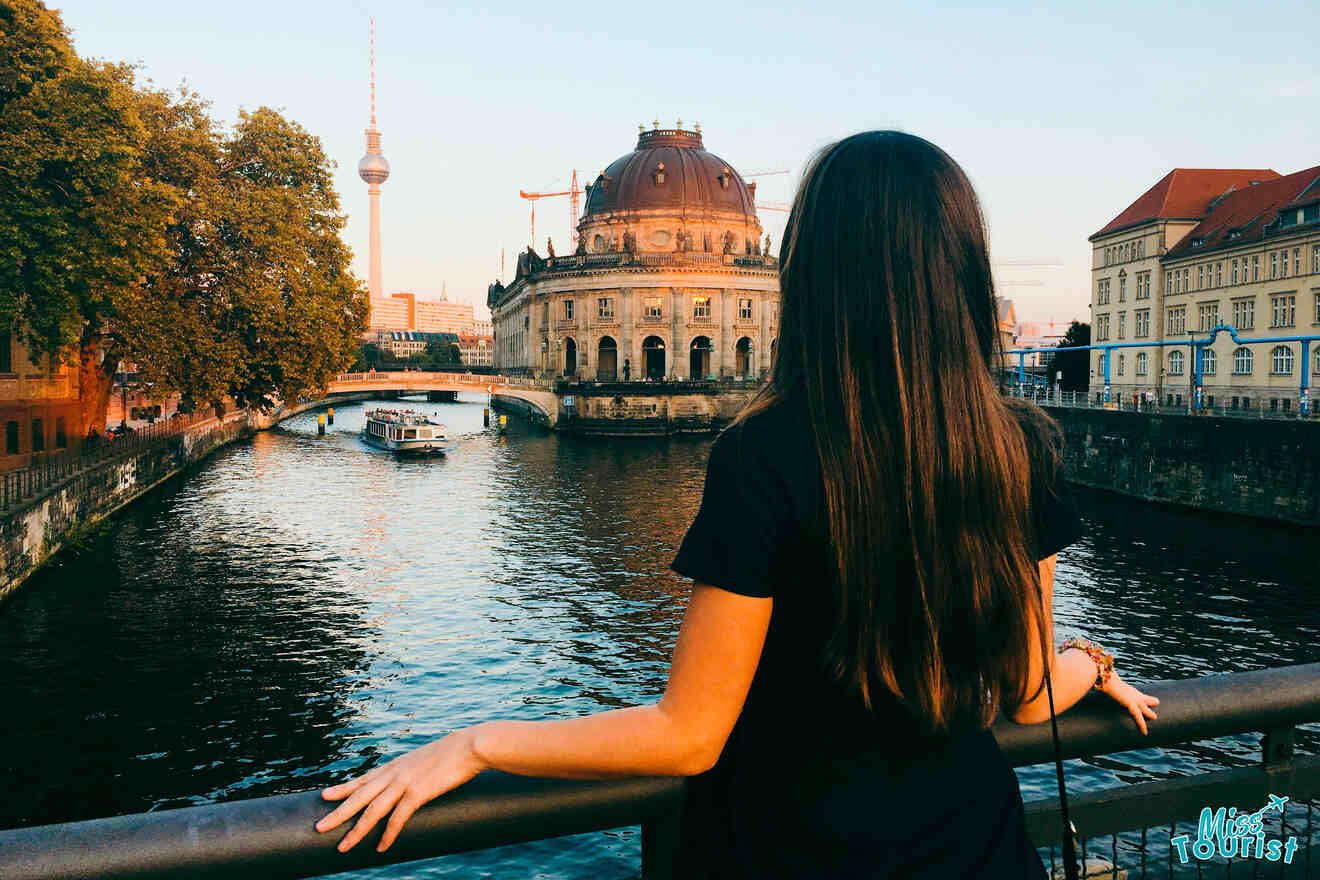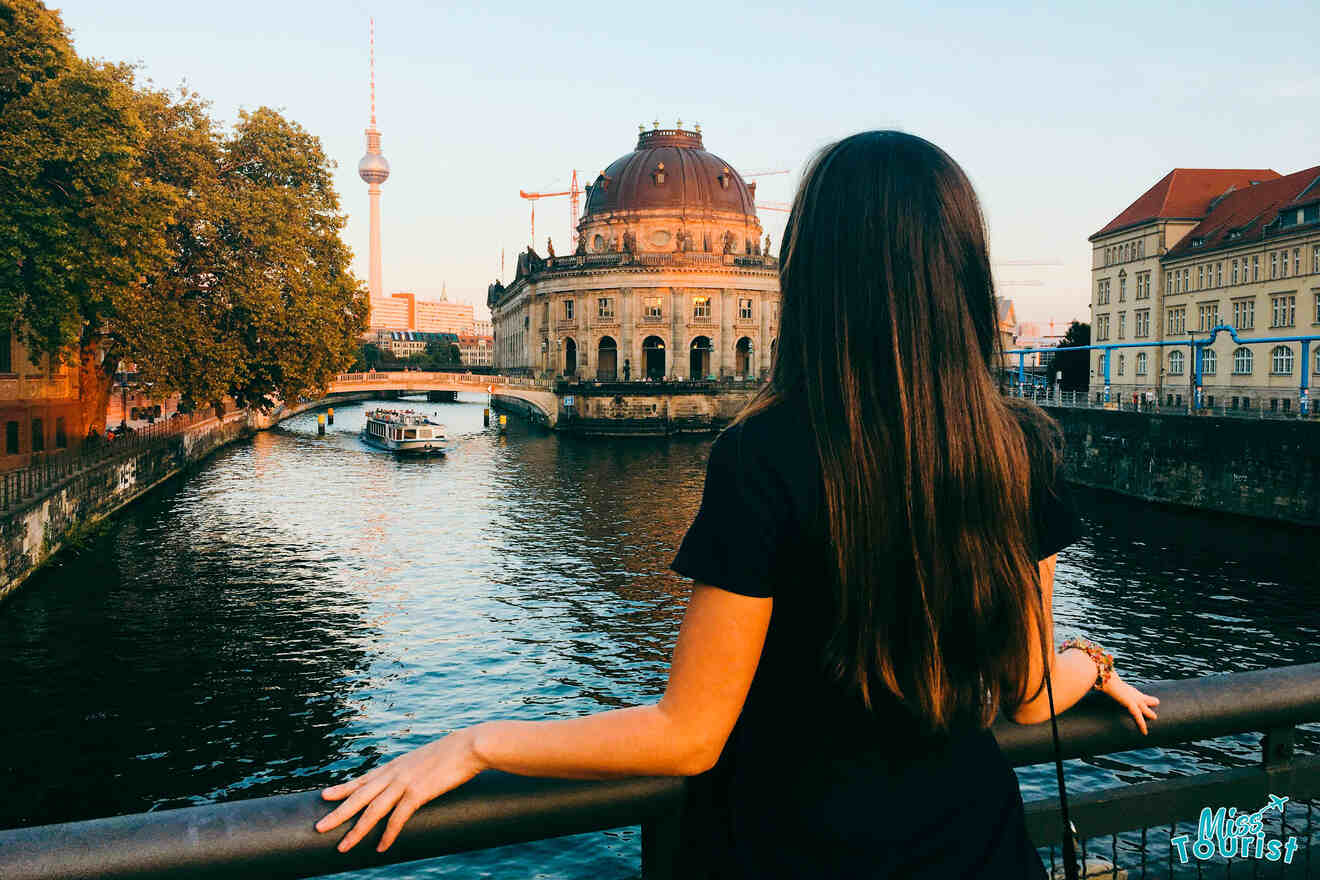 So there you have it! All the best Berlin tours for every interest!
I know there are so many tours to choose from so it's probably really tough to pick one! To help you out, here are a couple of my absolute favs:
Sachsenhausen Camp Tour – everyone should visit a Nazi Concentration Camp at least once in their lifetime, it's so important to remember what happened and it's a really interesting tour!
Berlin Walking Tasting Tour – Seriously, all that glorious food? You had me at würstel!
I hope you have an AMAZING trip and enjoy all that Berlin has to offer. If you have any questions just let me know in the comments and I'd be happy to help 🙂
Gute Reise!
Lizzie
---
Pin it for later!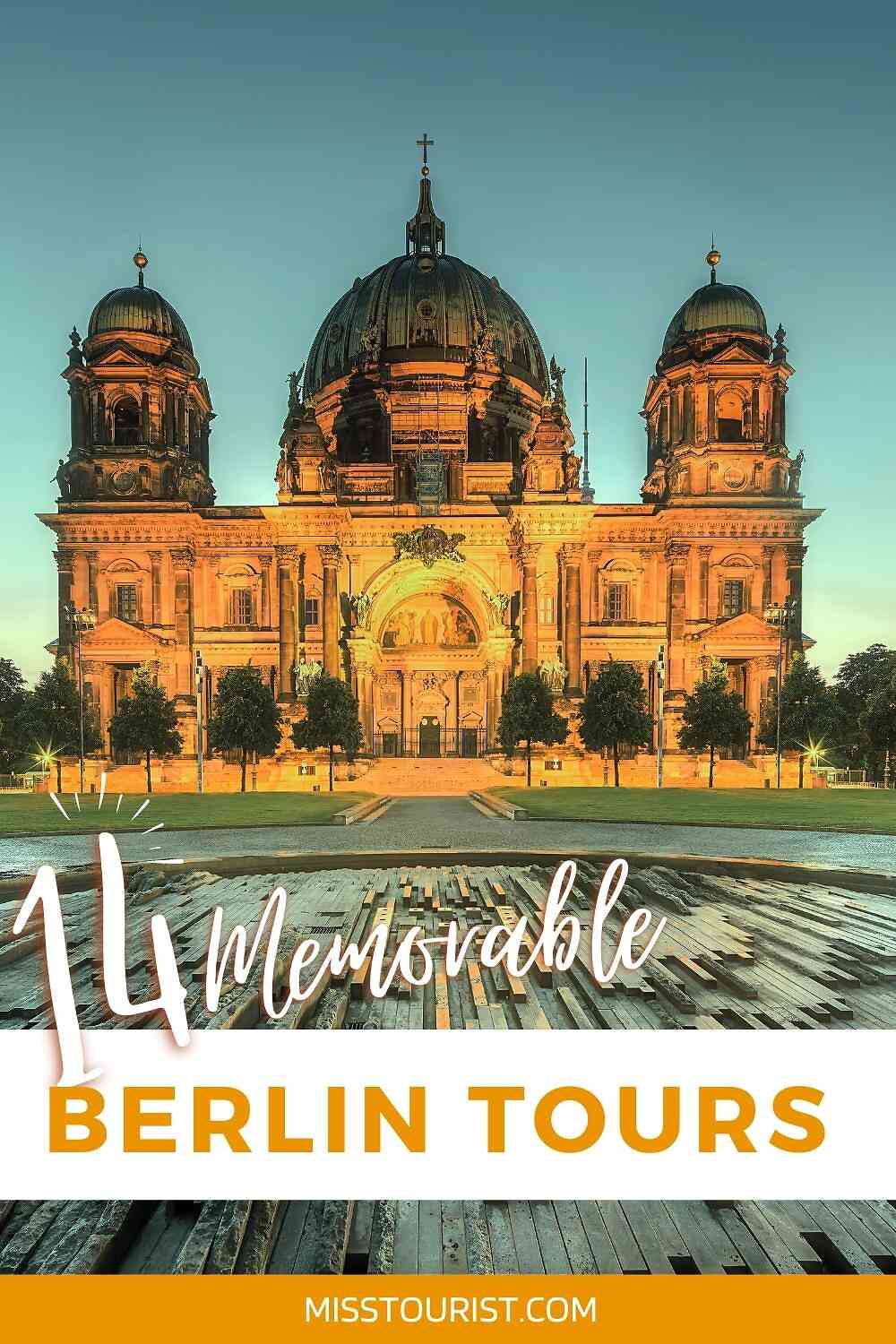 Pin it for later!