Not to fan girl (or make this about me), but I'm going to fan girl—and make this about me. See, for years Remi Ishizuka has been my favorite Instagram follow. One of the beautiful things we don't often talk about on social media is our ability to witness development, progression, and growth. Of course, the cliché rings true: Instagram is a highlight reel of our greatest achievements—whether that be a promotion, brand launch, proposal, marriage… you know the posts. And while Remi may have once reached social media stardom thanks to highly-produced, splashy fitness images, she's earned her place at the top because what she shares is exactly and unapologetically who she is.
Having relocated from California to Austin, Texas, Remi's Instagram feed is a thoughtful and in-the-moment reflection of what it means to run a farm in 2023. Alongside her partner, Nate Pontious, Remi is regularly seen caring for the *cutest* sheep, gathering eggs, and calling the cows back home. It's entertaining, and for this city gal—humbling. And while multi-hyphenates abound in our digital world, knowing that Remi does all of this while running her online fitness company, HomeBodies, well, I have to ask: when does the girl sleep?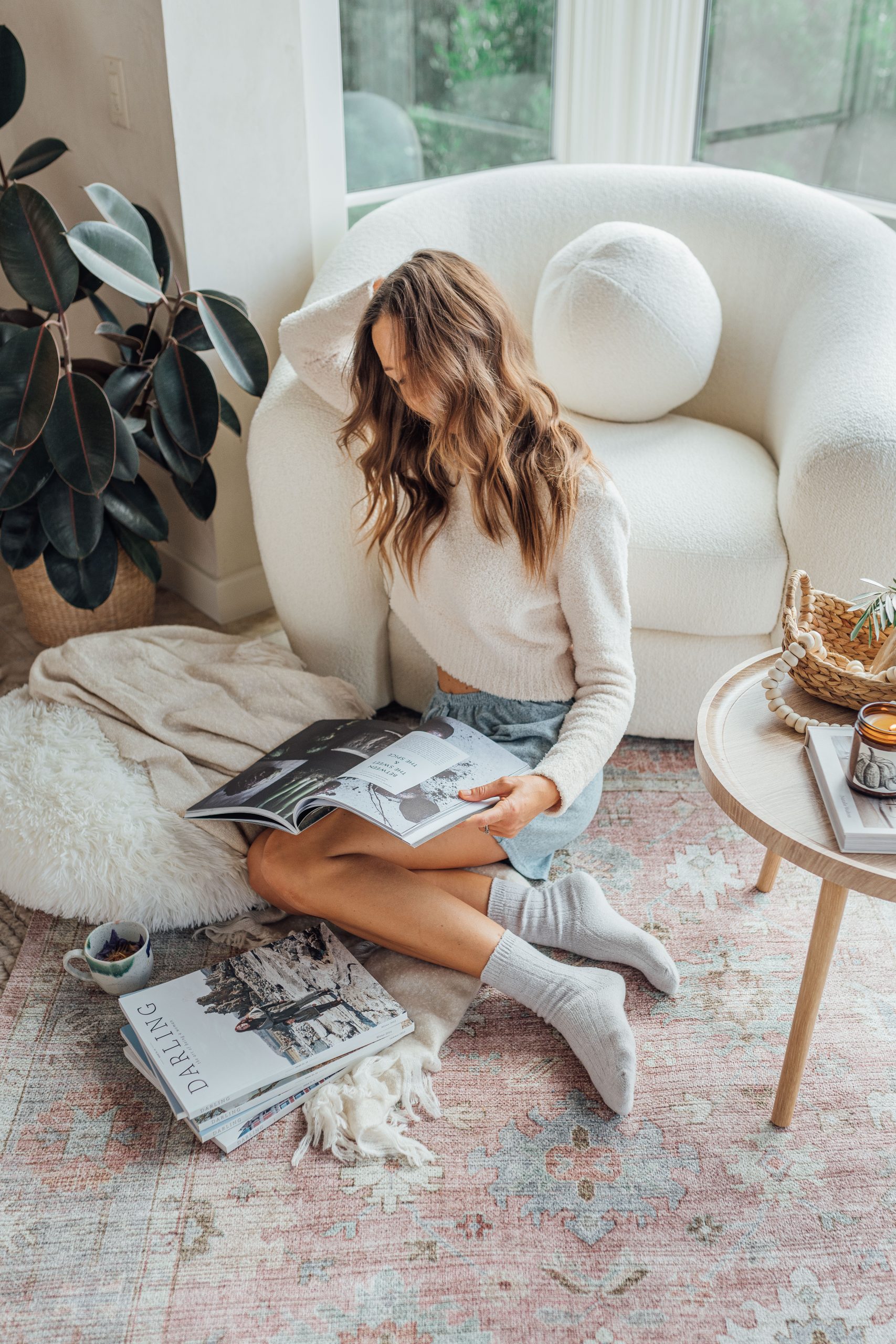 Subscribe
Get Breathing Space
A twice-monthly note from me to you. What's currently on my mind, in my cart, on my plate, and more. Drop your email to subscribe.
Thanks for Signing Up!
Oops!
Looks like you're already signed up or your email address is invalid.
Oops!
Looks like you unsubscribed before click here to resubscribe.
Remi Ishizuka: Life in Fitness and on the Farm
And here's the thing: Remi is funny. While many of us have tried to perfect the curated and highly aesthetic look of life online, Remi carries herself with a certain ease that says, I'm perfectly at home with myself. She's cracking jokes left and right, exuding authenticity with her quick laugh and vibrant look of comfort and delight. Dopamine, serotonin, endorphins—whatever the chemical reaction, a quick spin around Remi's profile and you're bound to feel that infectious joy yourself.
So where does her endless energy come from—and how can we experience it ourselves? We sat down with Remi to get a peek into her dynamic, ever-shifting life. From balancing content creation and running a successful fitness program to what she learned after coming back from rock bottom, this is Remi real and unfiltered—a state she's never afraid to embrace.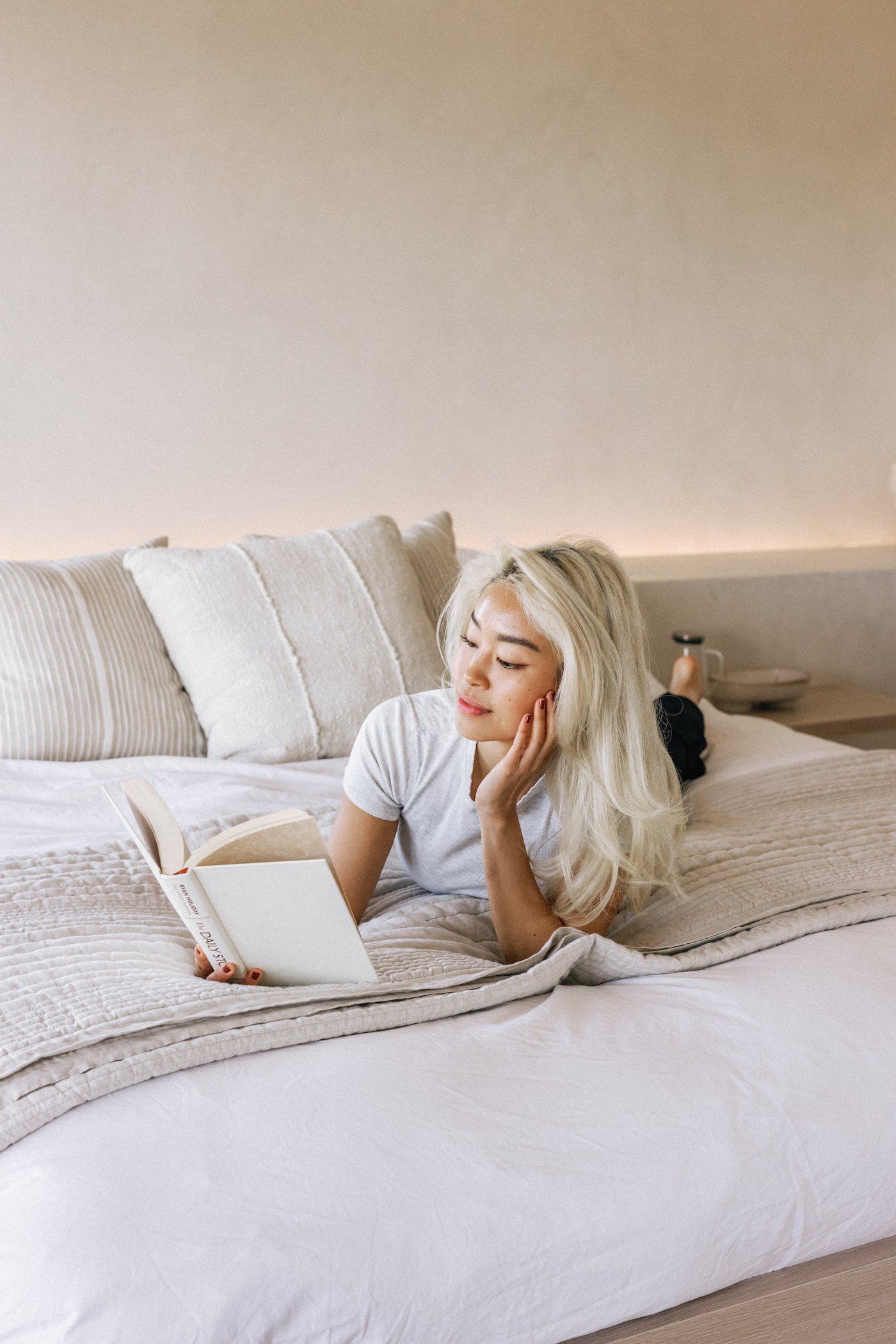 Get to Know Remi Ishizuka
Tell us about your career and starting a business. What has life been like as an entrepreneur?
I'm a health and wellness content creator and co-founder of HomeBodies, an online workout program. It's ironic because I was always considered a "skinny fat girl" who ate hot Cheetos and Cup Noodles for breakfast, lunch, and dinner. I was always uncoordinated and bad at sports, so if you told me I would one day be a brand ambassador for major sports brands and wellness companies, I would have laughed!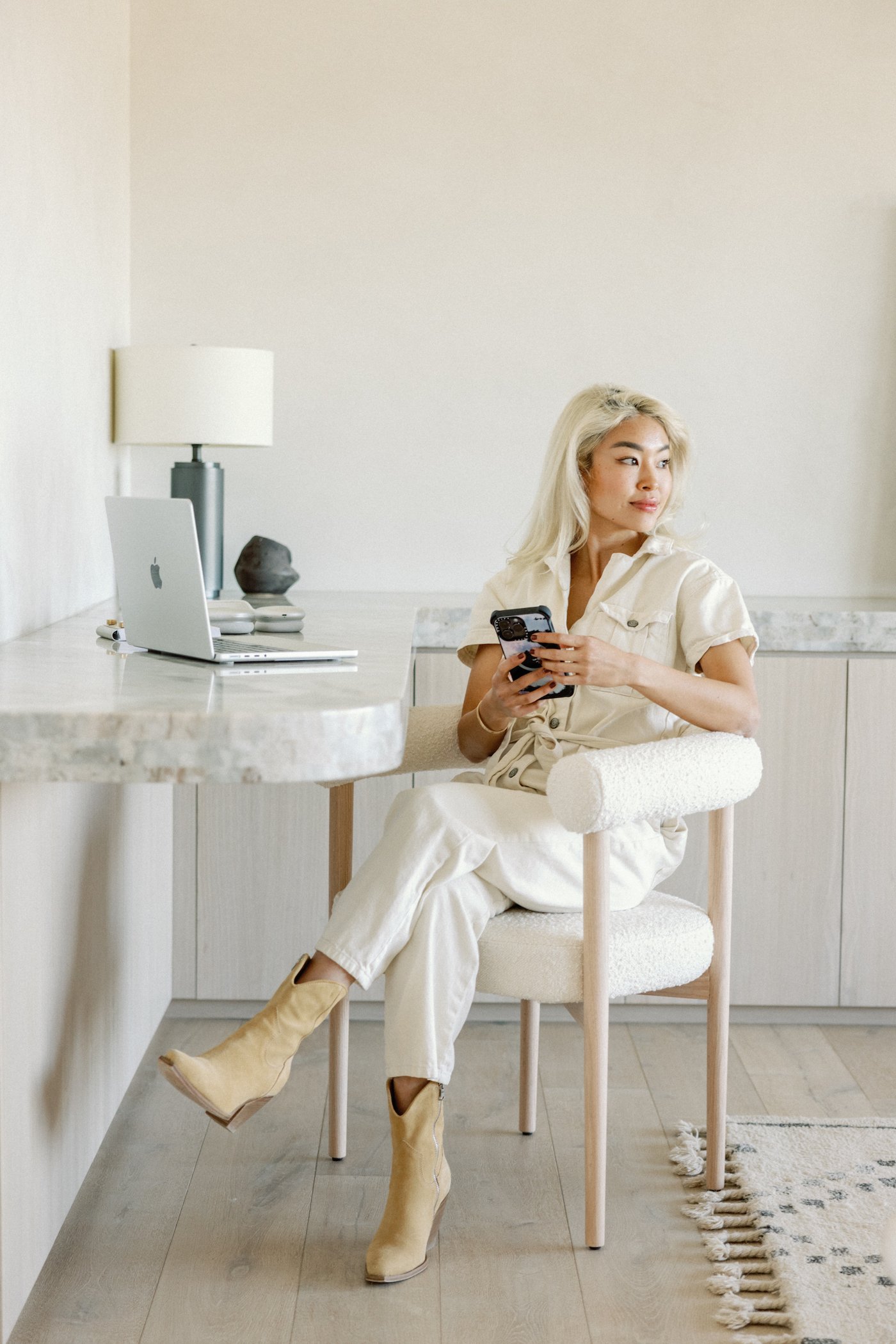 Looking back though, everything (good and bad) had to happen in my life to put me on the path I am on now. It trips me out thinking about it. I learned my work ethic from demanding 9-5 corporate jobs. I realized what my non-negotiables are after a seven-year toxic relationship. My health had to hit rock bottom so I could turn my life around. To this day—getting demoted and quitting my full-time job was the worst, yet best day of my life because it opened up other doors.
All of that to say, being an entrepreneur and getting to tap into my creativity daily—while inspiring my internet fam to live a healthier and happier life—have become the greatest blessings of my life that I will never take for granted.
I stopped waiting for outside circumstances to happen to me to feel happiness, wholeness, freedom, and love.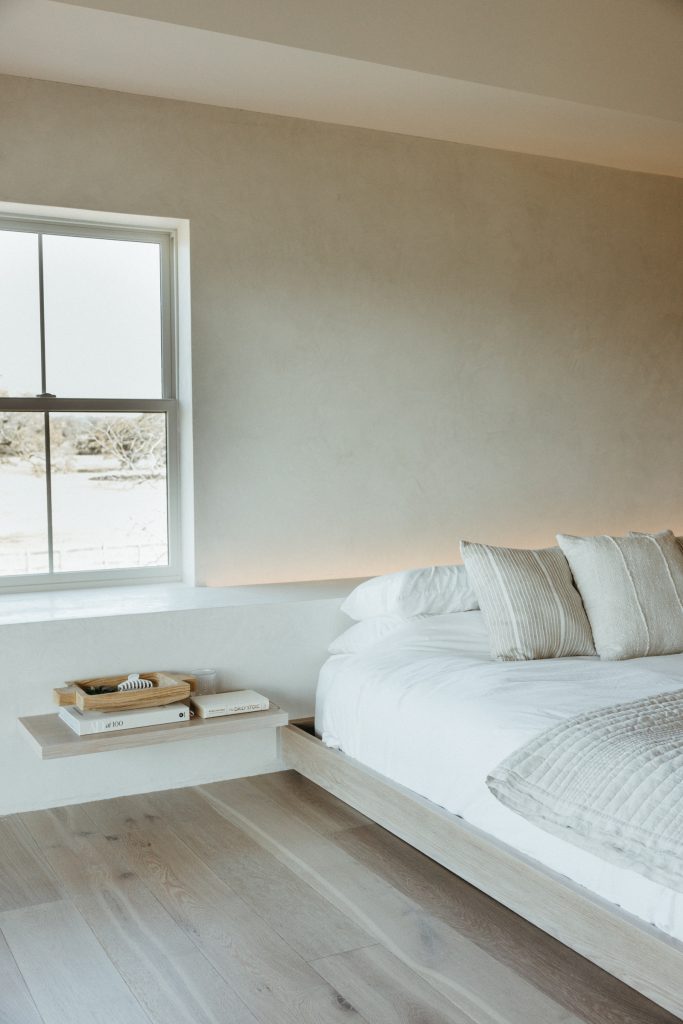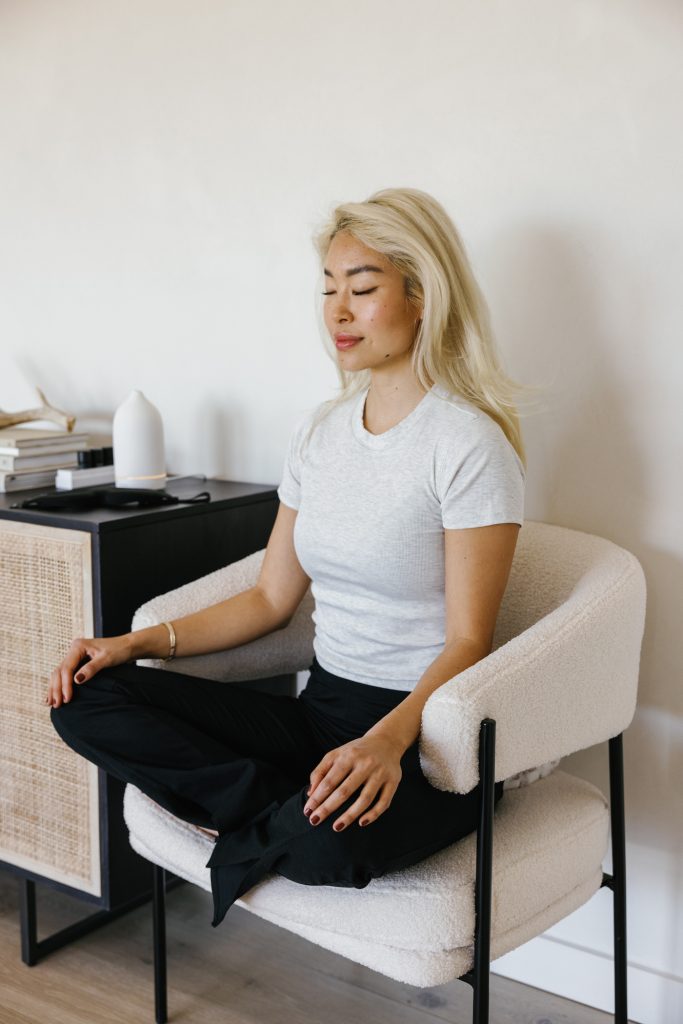 What has been your biggest learning over the past year?
This past year, I stopped waiting for outside circumstances to happen to me to feel happiness, wholeness, freedom, and love. Instead of waiting for what I want, I am able to generate those feelings of love and wholeness through meditation from within. It's been my secret sauce to creating my life—I finally get it.
How would you describe your personal style?
Clothes: comfy, cozy, sporty.
Interior: minimal, zen, organic.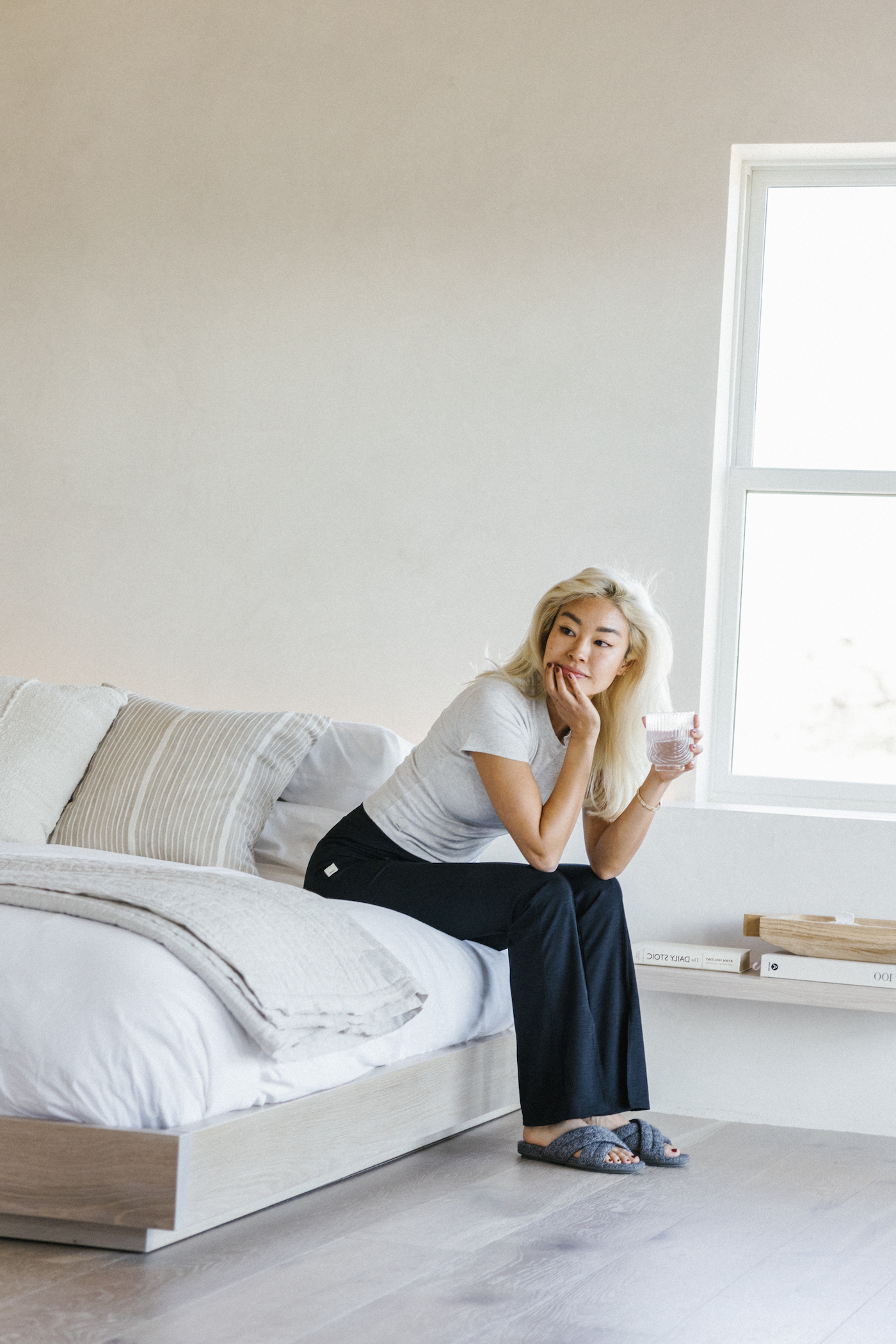 What does a typical day look like for you? 
A typical day consists of staying on top of communication with my managers, coordinators, and assistants via email. I also plan, research, shoot, edit, write, and schedule content for both brands @clubhomebodies and @rrayyme. 
I'll usually finish editing the minute the shoot is done because it's my favorite part! It's just so rewarding to see all our hard work come together.
What time is your wake-up call?
I go to sleep around 10 p.m. and wake up at 6:30 a.m. Something I'm so proud of is that I haven't hit snooze in two years! The trick was using an alarm clock in my bathroom (not the bedroom). Now as soon as I hear it, I jump awake to go turn it off. And once I'm up, I'm up! It's 100% helped me build a consistent wake-up time.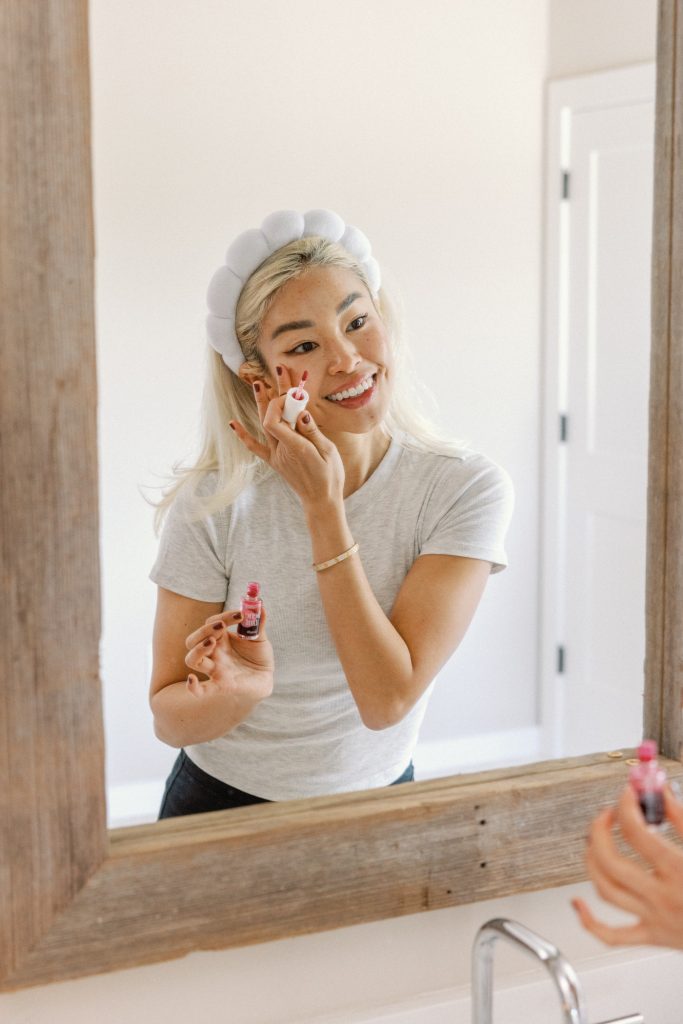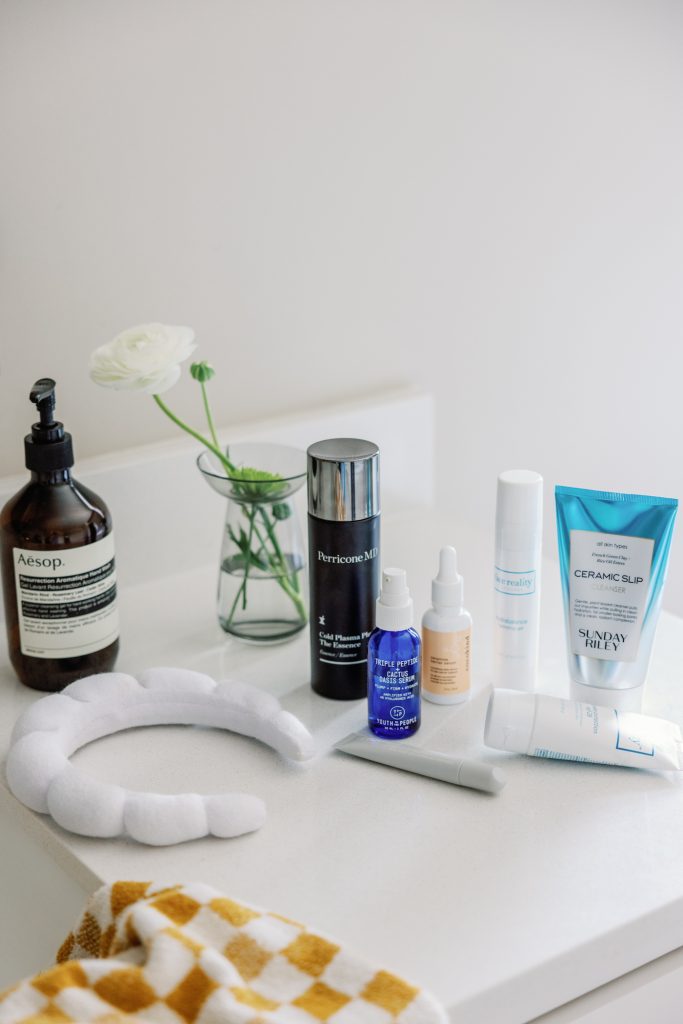 What's the first thing you do when you wake up?
I head straight to the closet and get dressed in workout clothes. Then I brush my teeth and cleanse my face thoroughly (this step has been a game changer for clear skin versus just splashing with water). After that, I'll use a light toner. I don't do my full routine here because I work out and shower again.
What does your morning, pre-work routine look like?
Once I'm dressed, I put my sneakers on and head downstairs. Nate will greet me with a delicious espresso shot and I'll have it over oat milk with some Texas lavender honey. 
Then, I fill up my water bottle, drink a big gulp and roll out my mat. The longer I think about it, the more I'll procrastinate, so I just press play on my laptop and get after the next HomeBodies workout I'm doing. I haven't gone to a gym in four years and there are no signs of going back. It's such a time-saver!
Once I finish working out, I shower and go through my skincare routine. But before going downstairs to start my work day, I will do a Joe Dispenza meditation ranging from 15-30 minutes. It makes such a huge difference in the trajectory of my day. My creativity will be on point, I will feel at ease with work, deal with anxiety better, and just overall feel joy that day. Since meditating consistently for over 10 months, I have so much more clarity around my goals and outlook on life.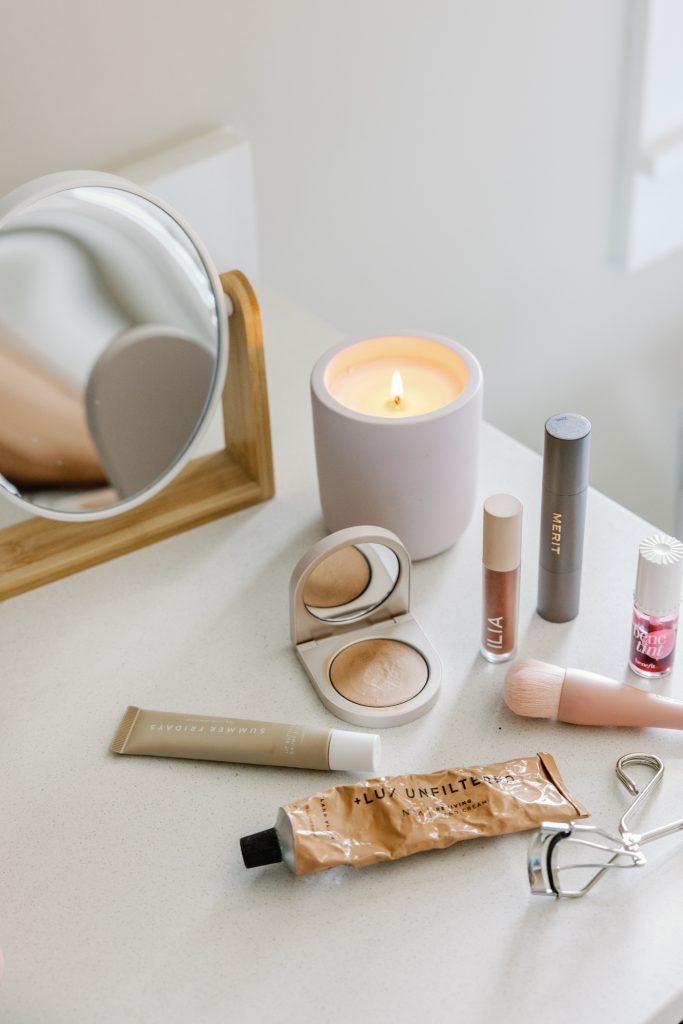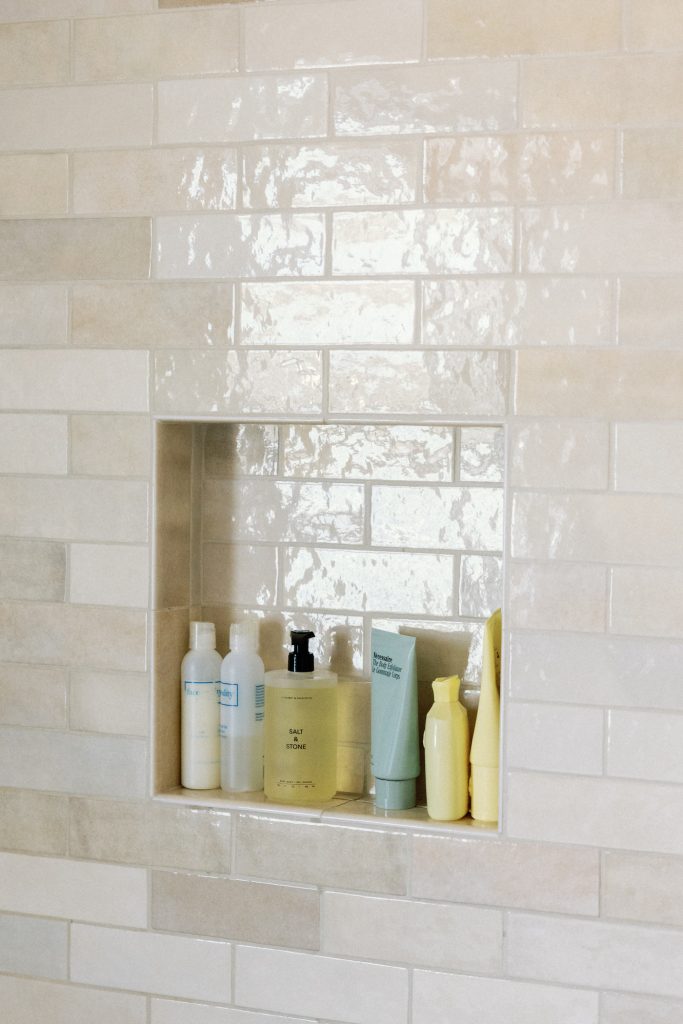 Describe your morning beauty routine from start to finish.
First I cleanse my skin with the gentle cleanser from Face Reality.
Then I'll go in with a double cleanse and use Sunday Riley.
I use Perricone MD Plasma Plus toner.
Then it's the Youth to the People hyaluronic acid [moisturizer].
Face Reality gel moisturizer.
Face Reality SPF.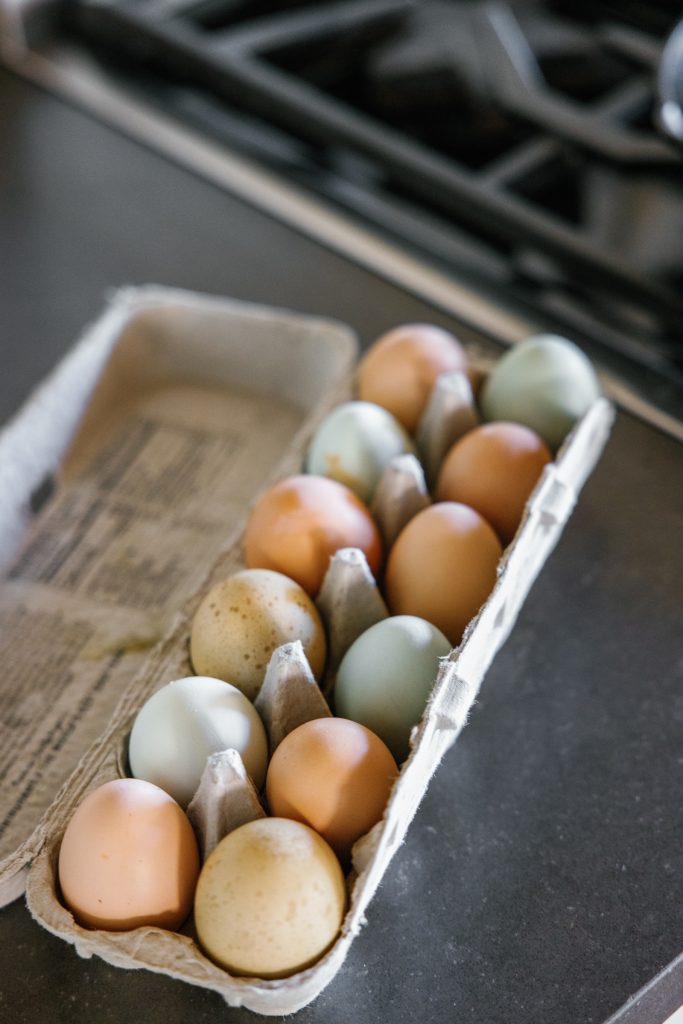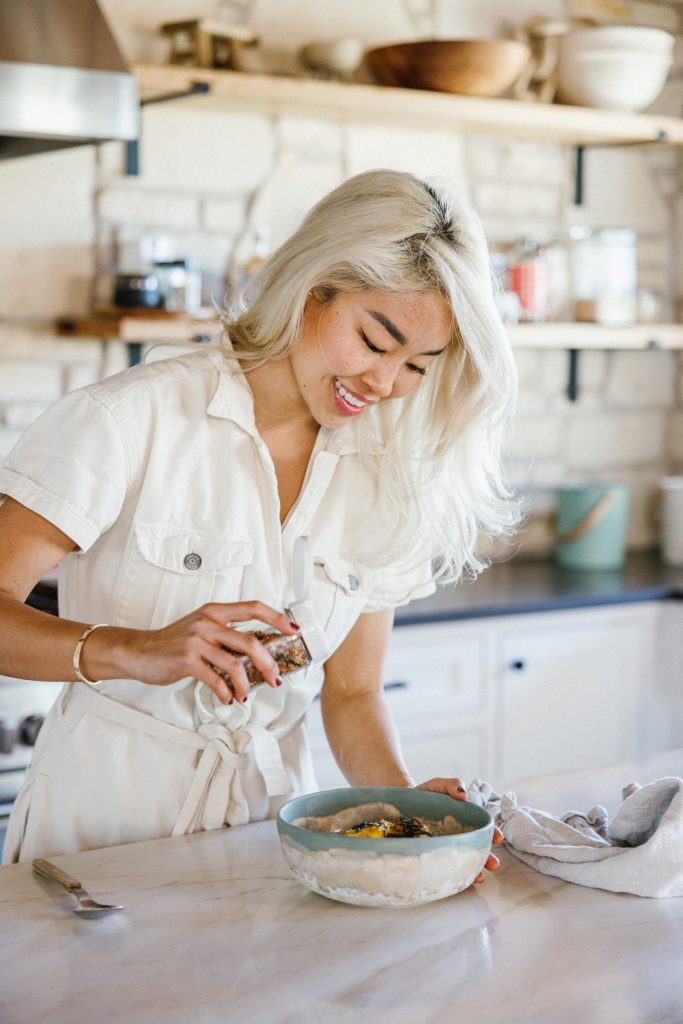 What will we always find in your refrigerator?
Tubs and tubs of cottage cheese (Nate's secret protein weapon), miso paste, fresh farmer's market meats, and kimchi without fail.
What are your morning rituals? 
Make my bed, get dressed, have coffee, workout, meditate, skincare, eat breakfast, then work.
What are your favorite books?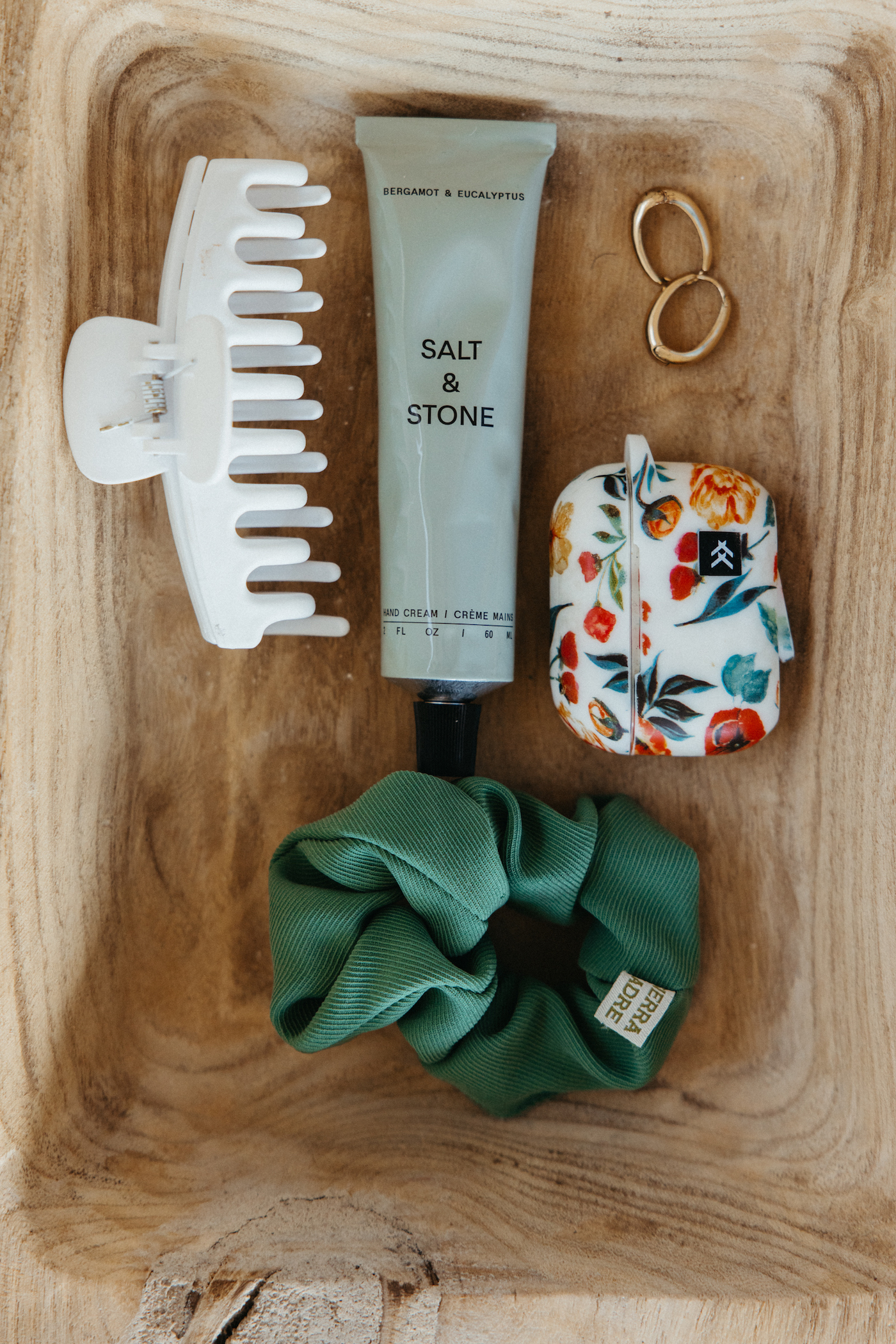 What's always on your nightstand?
A scrunchie, dried-up contacts here and there (what! I'm being real), headlamp in case we lose power (it doesn't happen often but it does), AirPods for PM meditations before bed.
What's your favorite getting-ready soundtrack?
Anything I can sing along to. I love listening to Rihanna radio on Spotify when I'm getting ready!
Do you work out in the morning?
I do HomeBodies PERSIST workouts. It's a one-year program that drops new strength and conditioning workouts three times a week. They usually range from 30-40 minutes long and they are potent!
What's your daily uniform?
Vuori Yosemite Bra
Vuori Daily Legging
The Upside Sweatshirt
SeaVees Slippers 
Corkcicle Waterbottle
If you had one extra hour every morning, how would you use it? 
I'd go outside and see all the animals on the ranch! That's one thing I haven't hard-scheduled into my morning routine even though I live on a ranch with 80 sheep, 17 chickens, five goats, two donkeys, four dogs, two pigs, and a cow. It would be so great to go on morning feedings with my partner Nate not just at sunset.
What are one or two things you do every day to live a more present life?
I practice being present during my meditation by opening up my awareness. In doing so I feel the energy of JOY and it's actually my favorite practice because I'll start bursting into laughter or tears of joy. It's helped me become more mindful and grateful in my present life as well.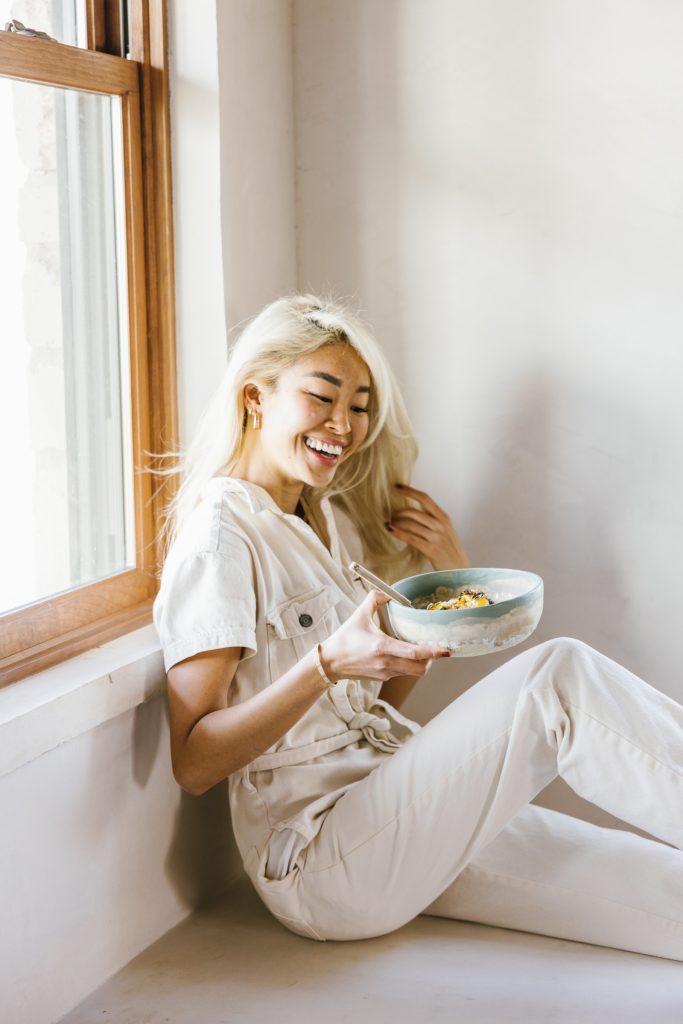 If you could pin your success down to one thing, what would that be?
PERSEVERANCE. Showing up day after day especially on days you don't feel like it… because if you master that resistance you'll become unstoppable! I became a full-time content creator after 5+ years of consistently putting out content rain or shine. Nate and I built a 365-day workout program and started our business HomeBodies together by showing up every day in 2020 when all gyms were closed to work out with everyone.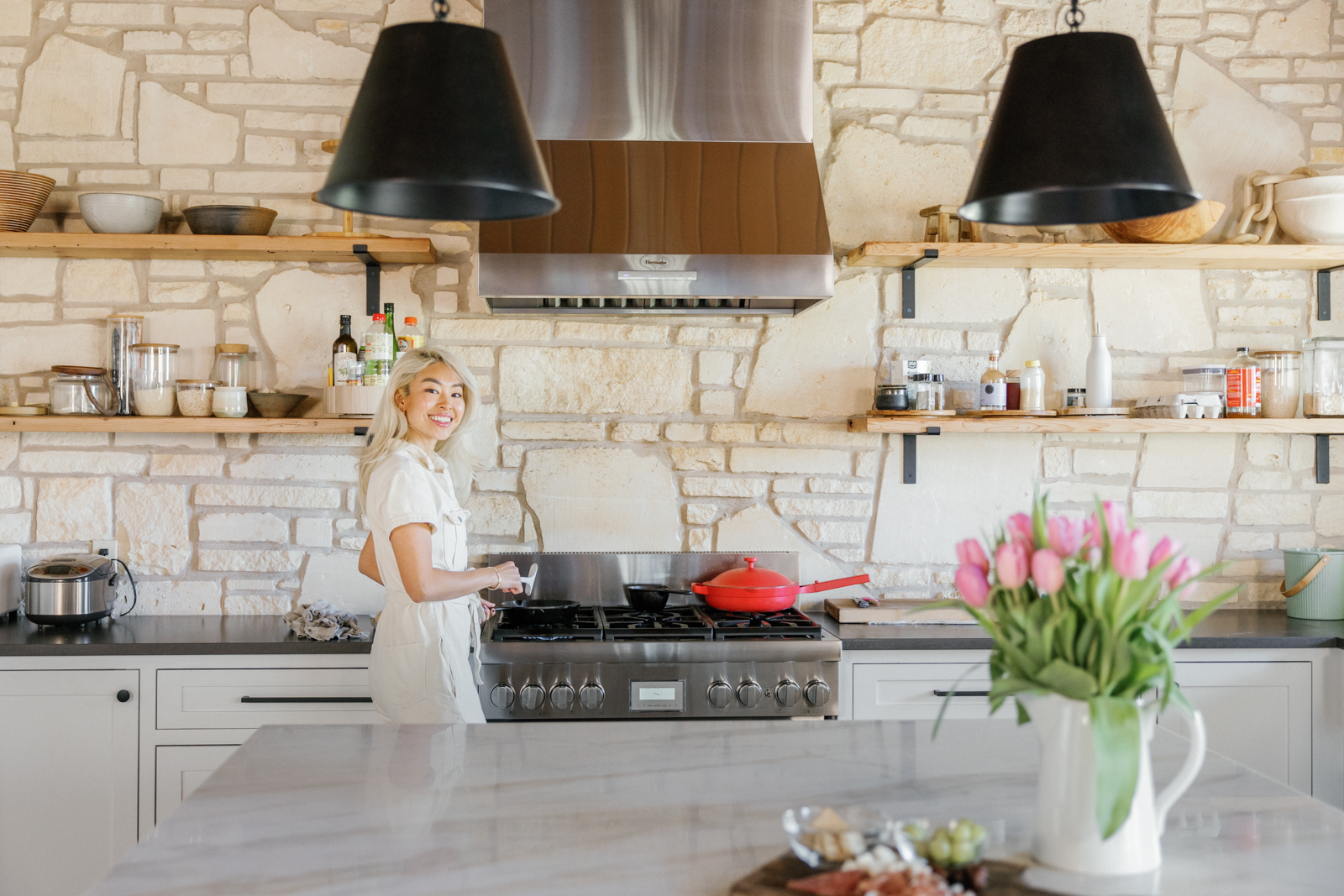 Sentence Finishers:
I never leave the house without: my water bottle.
If there were more hours in the day, I would: spend more time looking out into the horizon.
Healthiest morning habit: meditation.
Worst morning habit: checking my phone.
One thing I want to be known for is: making people's lives brighter.
The one thing I fear the most: nail picking.
When I feel that fear, I: cringe lol.
The book I always recommend: Breaking the Habit of Being Yourself.
One trait you need to succeed in life is: unshakeable discipline.
Bath or shower? And what's your favorite shower/bath product? Shower—eucalyptus hanging on the shower head.