Epic Workouts, Cold Plunges, and Kundalini Yoga at Six Senses Ibiza
Created with Floatley
Written by: Brianna Peters
|
Published on: March 9, 2023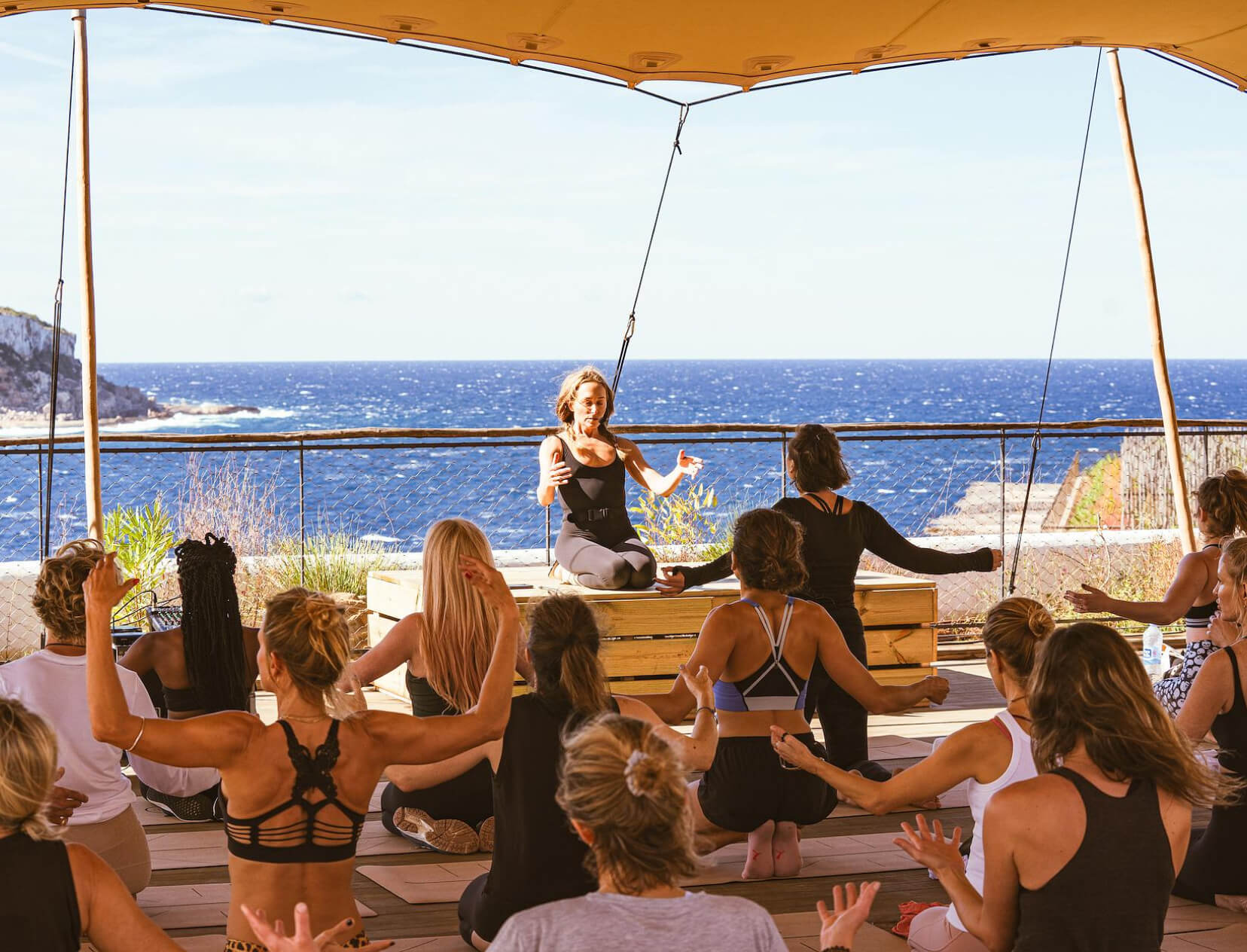 Tucked away at the northern end of Ibiza on Xarraca Bay, overlooking the Mediterranean, Six Senses Ibiza takes about 30 seconds to fall in love with; by the end of my three-day wellness weekend there, I was ready to sell all my things and move there permanently. The panoramic views, enormous suites with gigantic ceramic tubs, lush private terraces with inviting daybeds, and sprawling, sun-drenched infinity pool are reason enough to visit, and the resort's quiet calmness soothes the spirit even without the incredible treatments, workouts, workshops, and lectures. Just three days there left me feeling more connected and in tune with my body and mind than I have, truly, in my entire life.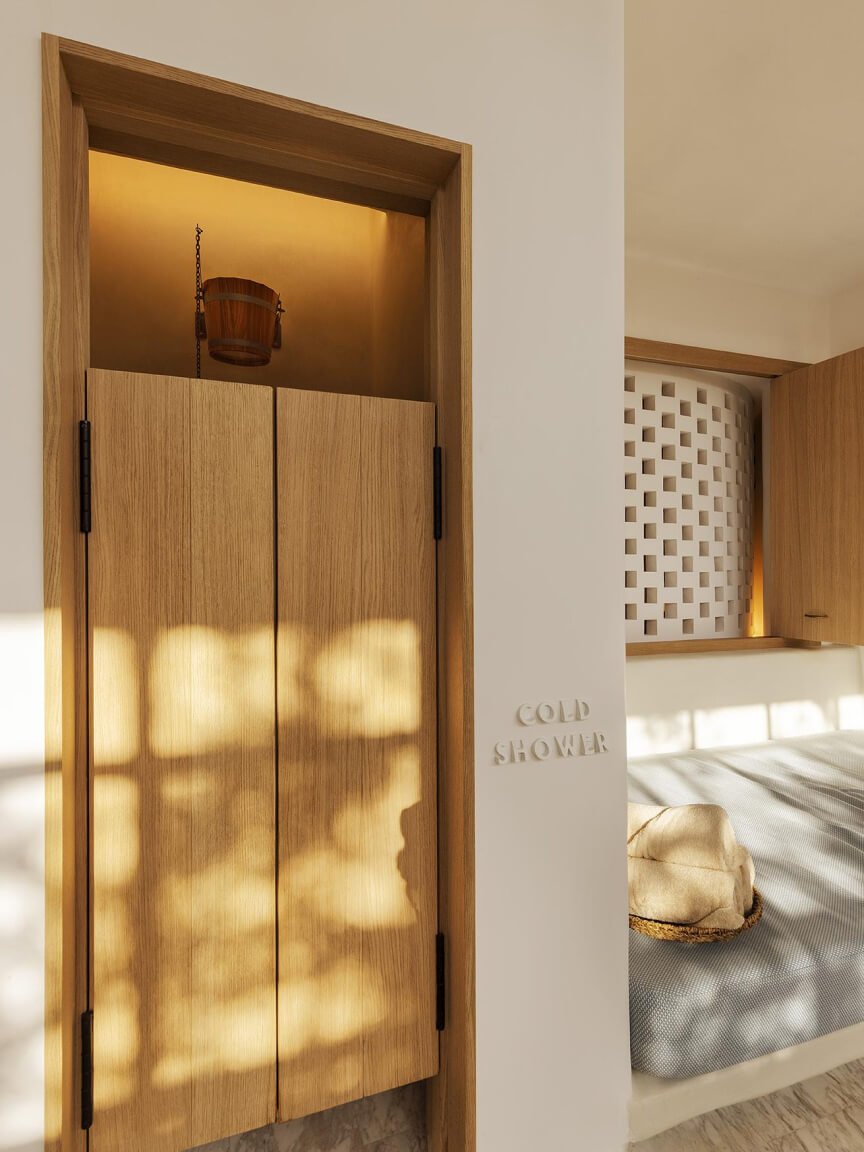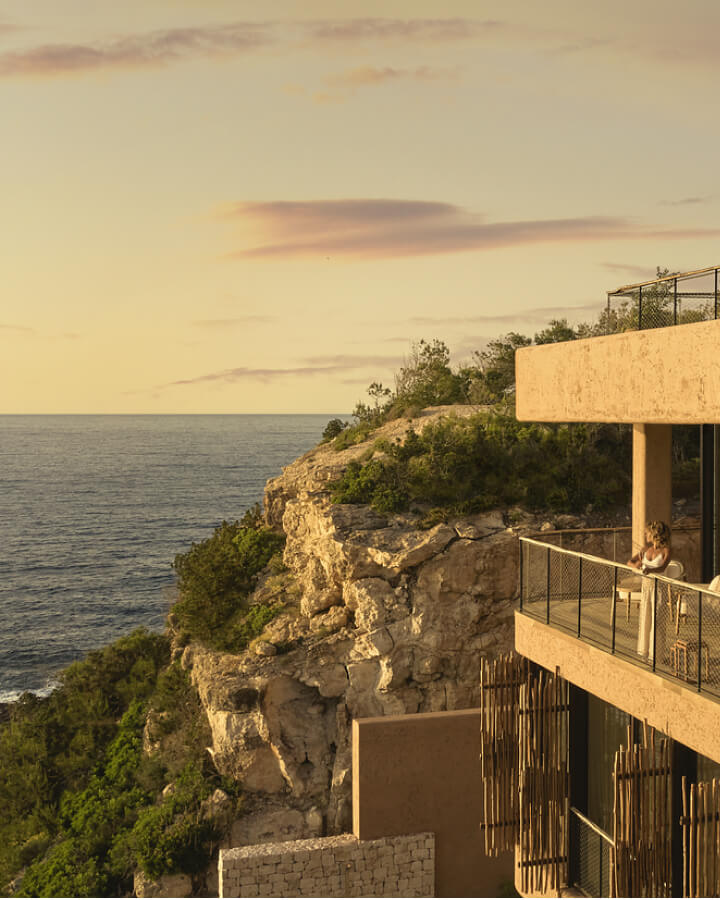 What to Pack
Since time is spent drifting from the sauna to a breezy outdoor lunch to an exhilarating workout class, the vibe is decidedly casual, even at night.
Tower 28 Beauty

SunnyDays SPF 30 Tinted Sunscreen Foundation

goop, $32

SHOP NOW

Megababe

Green Deo

goop, $14

SHOP NOW

goop Beauty

GOOPGENES Clean Nourishing Lip Balm Trio

goop, $48

SHOP NOW

Crown Affair

The Air Dry Clips

goop, $54

SHOP NOW

Matteau

Voluminous Minidress

goop, $480

SHOP NOW

goop Beauty

GOOPGENES Lift + Depuff Eye Masks

goop, $125/$112 with subscription

SHOP NOW

Floatley

Cozy Wireless Adjustable Bra

Floatley, $35

SHOP NOW
What to Do
The weekend I was there (the resort's first ever Alma Festival), there were workshops and classes with RoseBar medical director Dr. Tamsin Lewis, sound therapist Jasmine Hemsley, nutritionist Rose Ferguson, The Class founder Taryn Toomey, and osteopath Boniface Verney-Carron, but the resort draws different all-stars all year long. No matter when you go, you're guaranteed a one-of-a-kind adventure.
Acupuncture and Reiki Healing with Sarah Bradden
Just being in Bradden's presence is relaxing. She combines cosmetic acupuncture, Reiki, reflexology, and massage with essential LED light technology and activated oxygen therapy in her treatments. Afterward, she told me my aura was golden and that the phrase "nature's way" kept coming to her during our session. I left with a goddess-like glow, a sense of relief and calm, and a reignited sureness of myself. Later on, I took ear-seeding, facial massage, and tapping workshops—all incredible.
How I Maintain at Home: This Facial
Lift

Therabody

TheraFace PRO

goop, $399

SHOP NOW

Sculpt

Furtuna Skin

Rituale Di Ristoro Restorative Ritual Set

goop, $236

SHOP NOW

Glow

goop Beauty

GOOPGLOW Microderm Instant Glow Exfoliator

goop, $125/$112 with subscription

SHOP NOW
RoseBar IV Drips and Acupressure
At RoseBar, you can book sessions with the resident doctors, nutritionists, and health coaches; you can also get vitamin IV drips, hyperbaric oxygen therapy, acupressure boots, ozone therapy, shamanic healing, cryotherapy, and more. I tried the Inner Glow IV drip with vitamin C, glutathione, and zinc while wearing acupressure boots and a red-light mask: It was absolutely glorious.
At-Home Red-Light Treatment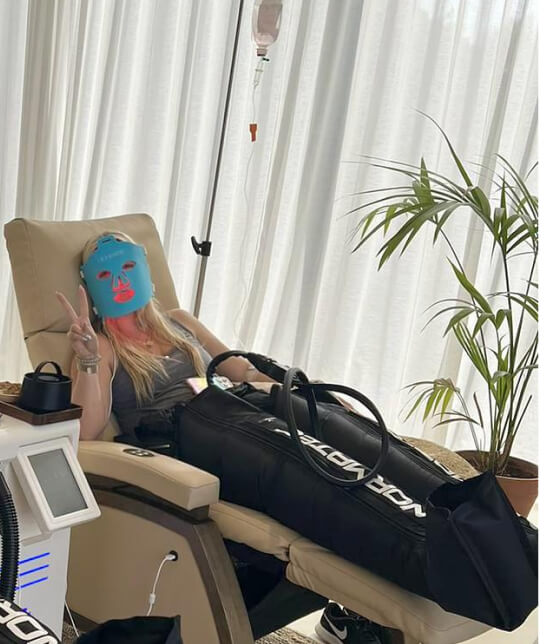 HigherDOSE

Red Light Face Mask

goop, $299

SHOP NOW
Healthy, Organic Local Food
Each day kicked off with a delicious breakfast (hello, ginger-turmeric shots). Lunch is served whenever you want it (try the just-out-of-the-ocean sushi at least once), as is dinner, at the Beach Caves restaurant. All the produce is grown on a nearby organic farm.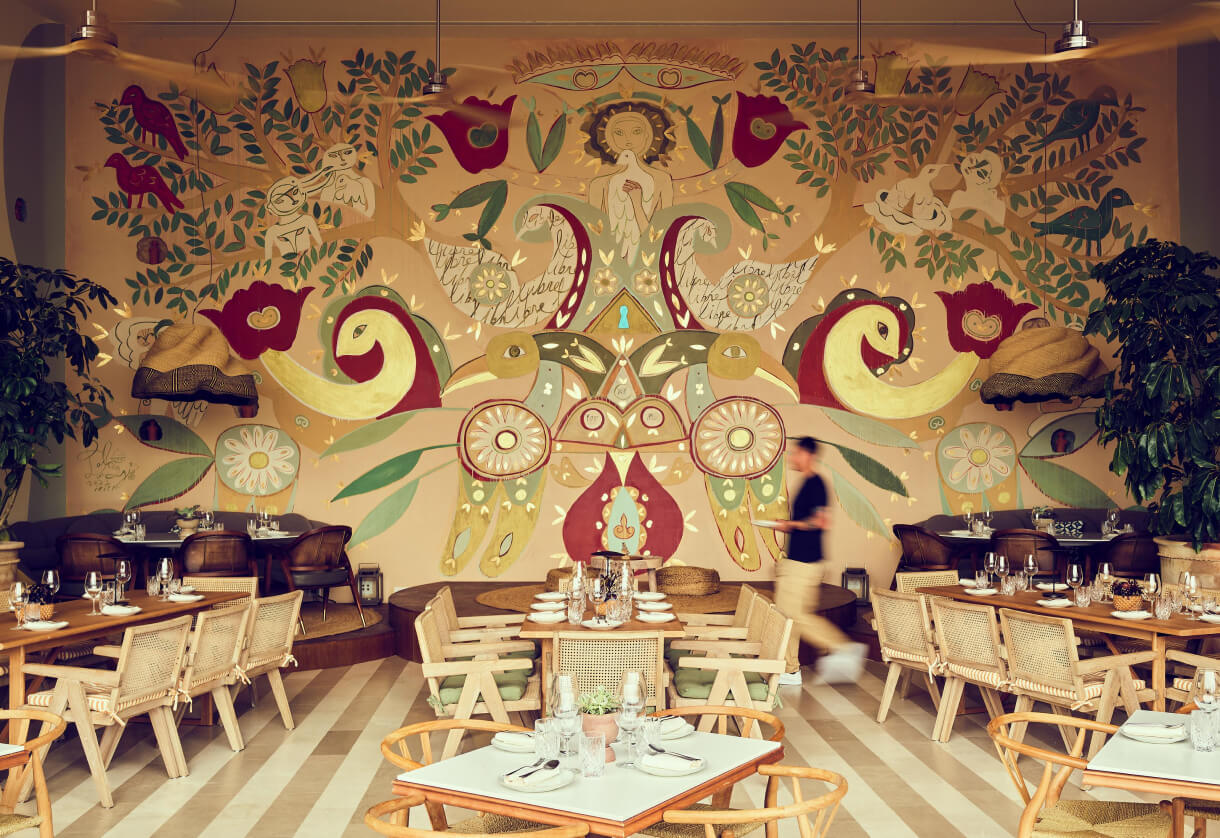 Tantric Sex Workshop
We channeled our inner male and female energies, focused on the power of intimacy and touch, and even acted out favorite sex positions.
Hot-and-Cold Plunge
We started in a quiet room where a Wim Hof–trained instructor led us through breathing exercises; next came a steam in a beautiful stone room. Then we headed outside and plunged into an ice-cold infinity pool with a stunning view of the sunset. We repeated the circuit twice; by the end, I felt really refreshed and totally energized.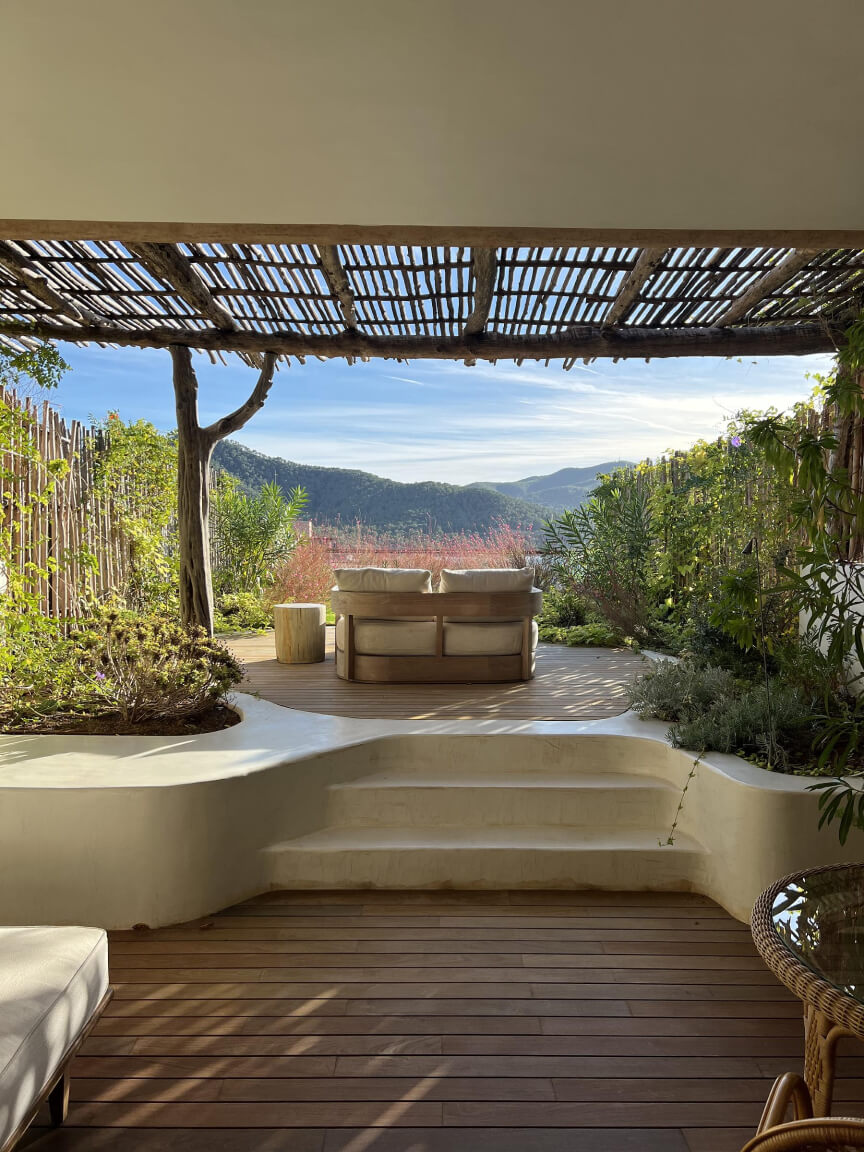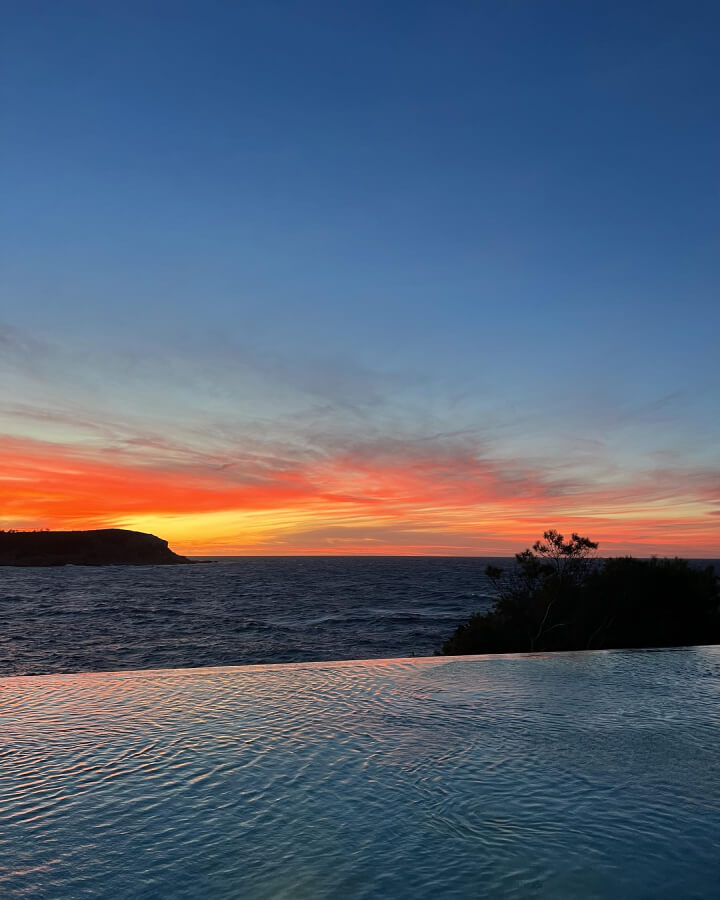 At-Home Sauna Routine
I've been approximating the Six Senses hot-and-cold plunge with this routine since I've been back: I put my hair up in a bun with this hair-silkifying treatment, apply the face mask, dry brush, and slather my body in oil before going in the sauna blanket for 30 minutes. I finish with a quick cold shower and emerge fresh and glowing.
1

goop Beauty

GOOPGLOW Restore + Shine Hair Serum

goop, $55/$44 with subscription

SHOP NOW

2

Tata Harper

Hydrating Floral Mask

goop, $95

SHOP NOW

3

goop Beauty

G.Tox Ultimate Dry Brush

goop, $25

SHOP NOW

4

goop Beauty

GOOPGLOW Afterglow Body Oil

goop, $48/$43 with subscription

SHOP NOW

5

HigherDOSE

Infrared Sauna Blanket V4

goop, $599

SHOP NOW
Next-Level Workouts
I loved The Class, Taryn Toomey's famously cathartic workout, which she conducted on a rooftop (it combines cardio and strength training, along with serious emotional release). Another day, I tried the Sanctum hike: We put on sensory-deprivation headphones and founder Luuk Melisse led us through a meditation as we hiked. The headphones switched to music and the activity toward jumping and swaying. At the end, we looked out over the sea and sent love to people we felt needed it; I felt such an overwhelming feeling of gratitude that I cried.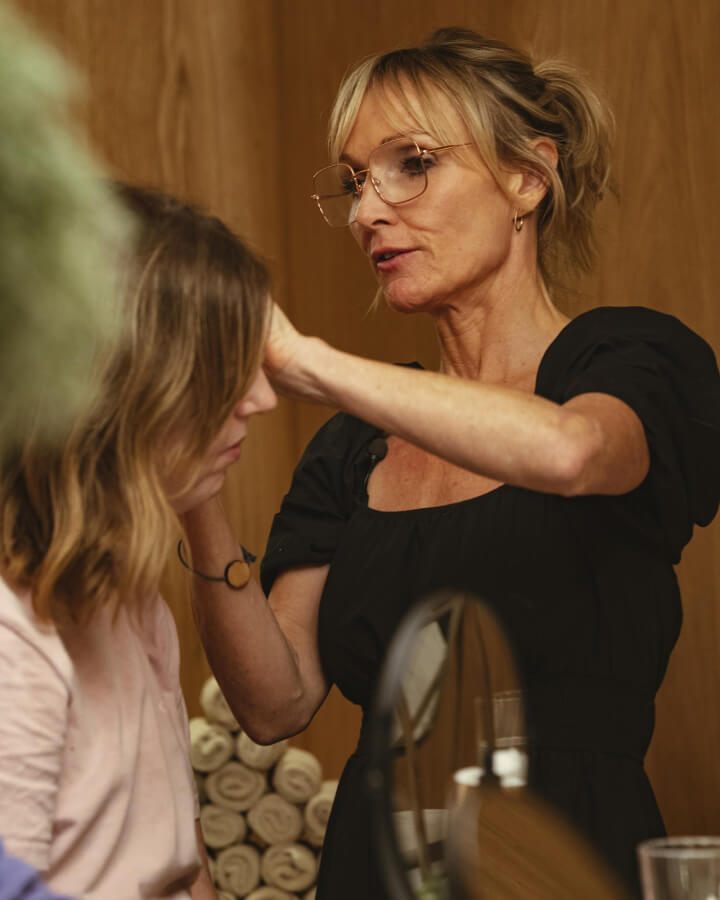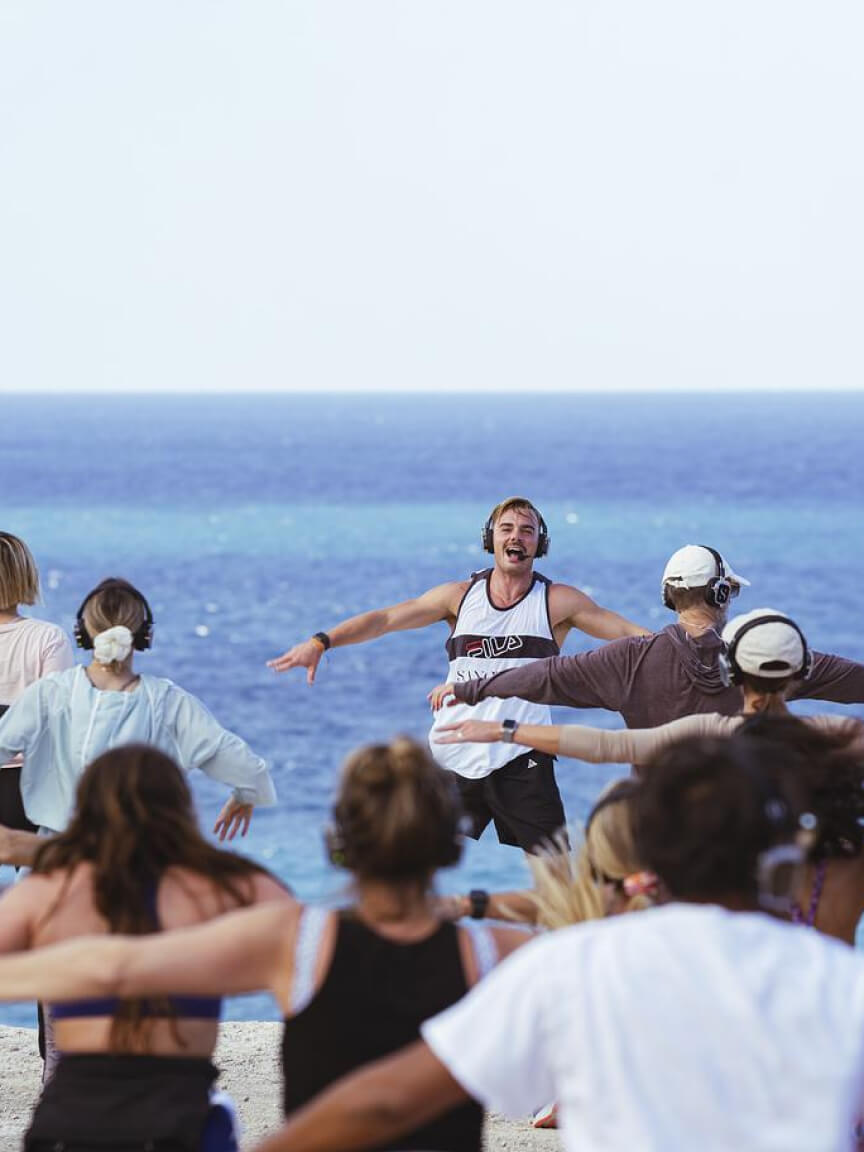 Kundalini Yoga with Josef Arjam
I was first in line for the second Kundalini yoga session after hearing whispers of how "shocking" and "life-changing" it was. It did not disappoint: The energy in the room was incredible—people shook, cried, panted, and moaned—I even felt a tingly, hypnotic jerking sensation that moved through my entire body.
Sound Bath with Jasmine Hemsley
This late-afternoon crystal sound bath was so soothing and relaxing, I almost fell asleep.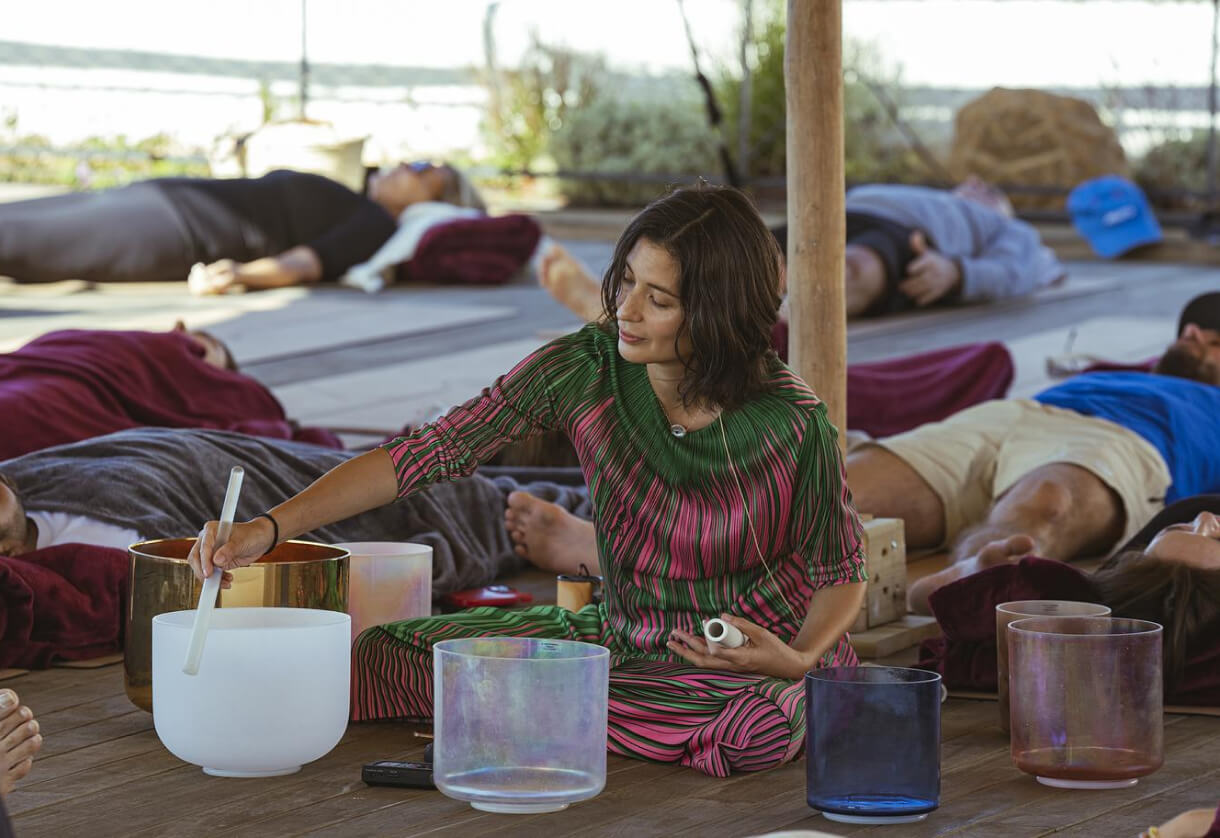 Related Reading
A Wellness Retreat at The Ranch in Italy
A Weekend Spa Vacation in the Misty Costa Rican Mountains
How to Go (Far, Far) Away—and What to Do There