If you know me (or you follow me on Instagram), then you know this: I'm obsessed with my cats. Millie and Crouton, two 12-year-old Calico sisters, are my raison d'etre—I kid you not. As someone who works from home, these girls are by my side at all times. So much so, that their morning naps serve as the backdrop to any and all Zoom meetings. And though I'm not a first time pet owner, I still want the best for my ladies. That's why, before adopting my two senior girls, I embarked on a new hobby of researching all the best pet gear. For kitties and dogs alike.
Featured image by Michelle Nash.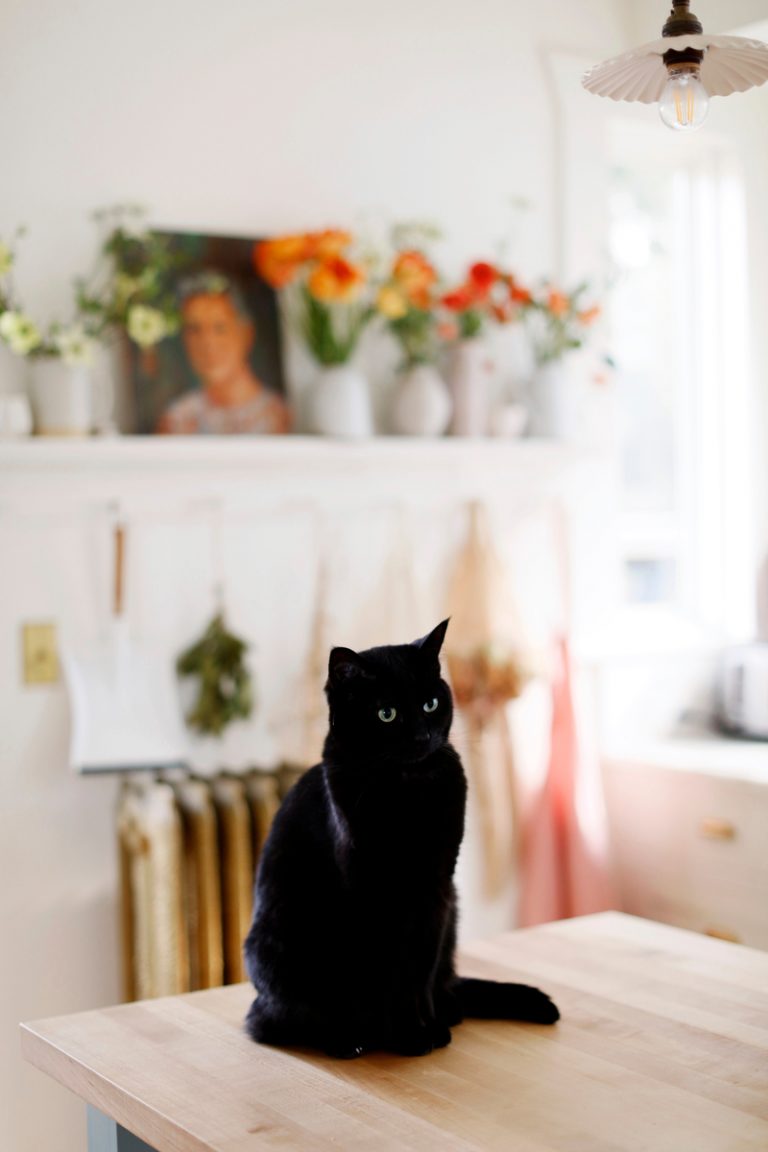 Reviewed: The Best Products for the First Time Pet Owner
In this era of de-influencing and mindful consumption, we're collectively coming around to the fact that where we direct our dollars matters. Not just for our bank accounts, but for the well-being of the planet and in this case, our pets. Did you hastily buy the first litter box you saw at Petco, only to resent its eyesore status a week later? Or maybe you bought a dog bed without reading a single review, discovering shortly after that the fabric didn't live up to your pup's love of burrowing into anything and everything.
Point is, I'm here to help you get major bang for your pet-loving buck. Whether you're a first time pet owner or not, keep scrolling to find the best dog and cat gear around. No buyer's remorse here.
Note: You'll notice that we didn't make recommendations for pet food. Speak with your veterinarian about what is best for your cat or dog based on age, activity, and any dietary needs.
Every product is curated with care by our editors and we'll always give an honest opinion, whether gifted or purchased ourselves. If you buy something through our links, we may earn a small commission at no cost to you.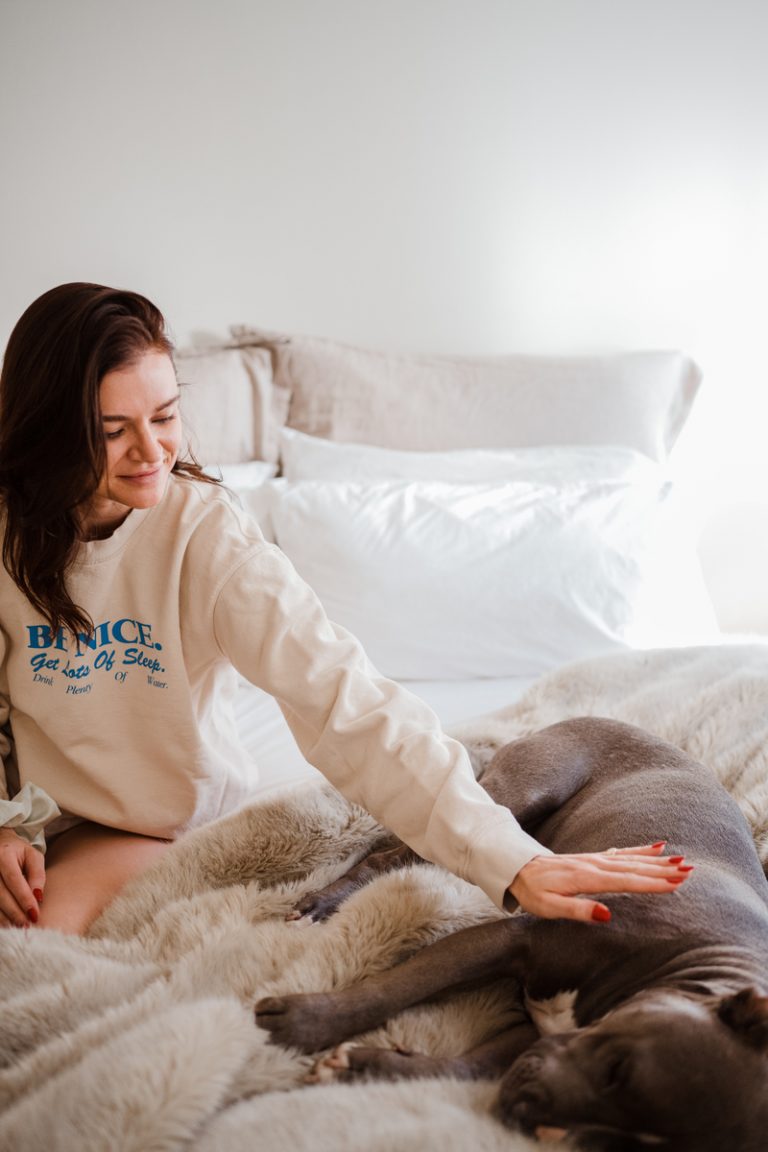 Best Products for Dogs
Best Dog Bed: Fable Pets Memory Foam Dog Bed
If a product brands itself as a "universal dog bed"—run. Just as there are countless different dog breeds, there are many (many) different sleepers. Some burrow, others sprawl, and some seem keen to chew in their sleep. And while our pick can't account for every sleeper out there, it is the comfiest, softest, and easiest-to-clean pick available.
Comfort: Human-grade crushed memory foam promotes restorative sleep while the preformed hollow offers orthopedic support
How to wash: Machine wash on warm and hang to dry
What's great:
Minimalist design comes in six colors to fit almost any home aesthetic
Available in three sizes (XS/S, M, L/XL)
Exterior is water-resistant, stain-resistant, and easy to clean
UV-resistant to be used indoors or outdoors
Bed cover can be easily removed for machine washing
What's not:
While soft, the waterproof cover can be noisy when your dog moves
Best Leash: Atlas Pet Company Lifetime Leash
We ask a lot from our leashes: we want them to be chew-proof, comfortable for both dogs and humans, and up for any adventure. The Lifetime Leash checks all the boxes. Made of climbing rope and designed with custom clamps, everything about this leash is ergonomic and designed for durability. And while it isn't necessarily "chew-proof" (is anything?), Atlas Pet Company guarantees free repairs, so you can love this leash for life.
Materials: Leash is made of 9mm dry-treated climbing rope and 316 stainless steel clip
What's great:
Comes in seven different colors and five-feet or eight-feet length options
Average 4.89 out of 5-star rating based on 790 reviews
Lightweight (the five-foot leash weighs 6.1 ounces)
Free repairs (if your doggo's still chewing on their leash)
Handmade in Colorado
What's not:
Several purchasers noted that their pups chewed through their leash within a matter of days (or minutes)
Best Harness: Ruffwear Front Range® Dog Harness
Ruffwear has been a favorite of my family for years. Both my sisters' dogs are fully decked-out in the brand's gear—from jackets to boots to this game-changing harness. Truly, the designers behind this harness thought of everything. Not only is it versatile, with two leash attachment options, but it also features a reflective trim and light loop to increase your dog's visibility.
Comfort: Features closed-cell foam interior padding for long-term ease of wear
Care: Hand wash with mild detergent and air dry
What's great:
Features two leash attachment options for everyday walks and to support dogs who have a tendency to pull
Built-in ID pocket keeps tags easily accessible
Comes in five sizes, ranging from XXSmall to XL
Available in eight colors
Average 4.6 out of 5-star rating based on 2,401 reviews
What's not:
Several 1-star reviewers noted that the stiffness of the harness resulted in chafing
Best Dog Jacket: Ruffwear Cloud Chaser™ Dog Jacket
Another Ruffwear fave. Like dog beds, it's hard to name an overall best dog jacket. (After all, a coat can only account for so many conditions.) But all-around, this is the best pick. Why? Because despite its lightweight build, this waterproof softshell jacket can stand up to all manner of inclement weather—rain, snow, wind, and cold—you name it.
Care: Wash in cold water on gentle with mild detergent. Hang to dry.
What's great:
Zippered closure and sleeves promote core heat retention
Waterproof, windproof, and designed with a breathable softshell fabric to be used in all winter weather
Four-way stretch sleeves let your pup move with comfort
Features reflective accents for increased visibility
What's not:
Some purchasers note inconsistent sizing despite following measurement guide
Best Dog Bowl: Wild One Bowl Kit
The best dog bowl should cover several bases. It should be non-slip, dishwasher-safe, and look cute in your kitchen (or wherever you keep it out). The Wild One Bowl Kit? Check, check, and check. These bowls are simply designed, come in four colors to fit any home aesthetic, and can even be personalized (custom emojis, included). It's clear that Wild One considered every detail when designing this bowl kit.
What's great:
Dishwasher-safe for easy cleaning
Come in four colors and personalization options
Silicone base prevents slipping
Available in small or standard sizing, giving your pooch the perfect fit
What's not:
Some reviewers note the paint chipping after several months of use
Best Dog Crate: MidWest Ultima Pro Series Dog Crate
This dog crate is durable and nearly escape-proof, thanks to its thick wire construction. While it may be pricier than other picks, you're paying for peace of mind with a bottom pan that will hold its own against claws and paws. What's more, it's easy to pack up and travel with when you need your crate on the go. It folds up, allowing you to carry it by the handles for easy transit.
What's great:
Easy to assemble and transport while still providing sturdy protection for strong dogs
Convenient double door design (on the front and right side)
Available in five sizes
What's not:
While it works for transit in a pinch, its heavier construction isn't as portable as crates specifically designed for travel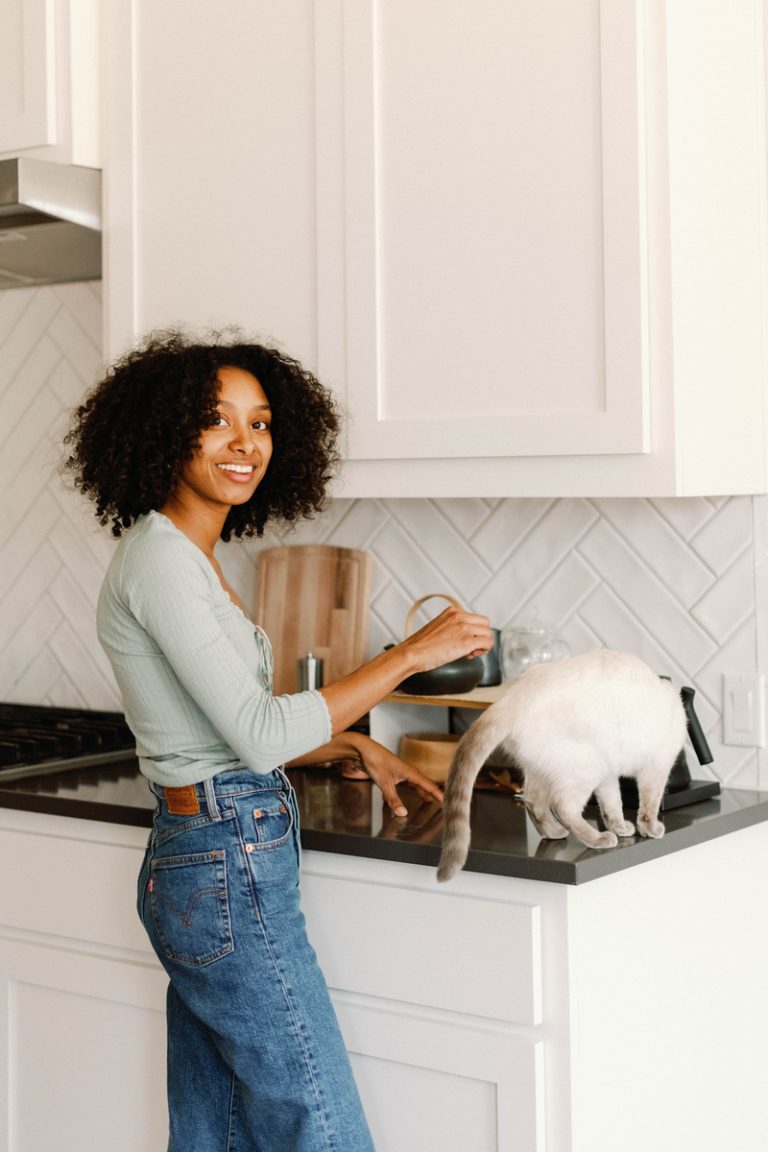 Best Products for Cats
Best Affordable Litter Box: Litter Genie Cat Litter Box
For the uninitiated, cleaning a cat's litter box is more of a chore than it may seem. While some days involve a simple scoop, others require a complete overhaul of the box. In the latter case, this litter box makes it easy with handles that allow you to simply pick up and dump out. Beyond that, the design is discreet, allowing you to sneak it into a corner while still giving your cat adequate privacy. Lastly, and perhaps most importantly, I love that the higher wall construction is effective for keeping litter contained.
What's great:
Flexible handles make the box easy to transport and remove litter
High walls keep mess contained
Easy to clean
What's not:
Made of plastic material—may have to replace within 1-3 years
Note: If you're tempted to splurge on a self-cleaning litter box, we agree with Wirecutter: don't. As they shared in their review of several models, it's hard to justify the oftentimes malfunctioning and paradoxically hard-to-clean litter boxes. With most models starting at several hundred dollars (the—perhaps infamous—Litter Robot retails for $699), it's simply not worth the cost.
Best Discreet Litter Box Enclosure: Hales Litter Box Enclosure
I live in a one-bedroom, loft-style apartment. And while we have plenty of space as far as Chicago standards go, the open floor plan means we have very few options when it comes to finding a home for the litter box. Thankfully, after comparing litter box enclosures for a few weeks, I landed on this minimalist option that conveniently doubles as a furniture piece. While I was at first worried that Millie (who weighs 16 pounds) would find it uncomfortable, both girls are able to use the bathroom without issue. And we can display this in the living room without worrying if guests realized they set their drink on a litter box. Don't worry, I obsessively clean the box itself multiple times a day.
What's great:
The wood appears sturdy and the clean, modern design blends well with other furniture
Provides cats with privacy and can comfortably accommodate even larger cats
What's not:
Even my (extremely handy) partner found this difficult to assemble. We concluded that it can't be built by one person, as you need an extra set of hands to steady several of the pieces while drilling together.
Best Cat Bed: Tuft & Paw Kip Cat Cushion
After purchasing bed after bed after bed, I've learned the hard (and expensive way) that some cats just don't seem to like cat beds. But after receiving this Tuft & Paw cushion from a family member, the girls were hooked. As bonded cats, they loved snuggling together in their cheaper pet store bed, but from their incessant purring, it was clear that this luxe option satisfied their sleepy needs. The concave surface provides them with a nest-like design, upping the cozy factor tenfold. And the faux shearling cover is beyond soft. Because my girls prefer sleeping together, I selected the Wide size and both cats slept comfortably.
What's great:
Design-forward cat cushion looks aesthetic in any space
Concave construction provides cats with a nest-like resting place
Sculpted foam core helps bed maintain its shape
Comes in two sizes to fit every cat
Best Cat Scratching Post: MS!MAKE SURE Cat Scratching Post
While my cats love their scratching post, they still also love scratching my CB2 couch. (Alas, this seems to be why I can't have nice things… ) Regardless of the state of my couch, they're scratching at this post multiple times a day. This scratching post is incredibly versatile, with three different modes to ensure your cats opt for it more often than the furniture. It can be flipped horizontally or vertically for scratching or turned upside-down and used as a side table.
What's great:
Comes with anti-slip silicone stickers to protect hardwood floors
Three modes help this scratcher seamlessly fit into any home
Best Food Bowl: Cat Person Mesa Bowl
When it comes to your cat's mealtime, there's more that matters than the food alone. This food bowl doubles as a work of art while also being ergonomically designed to support your cat's comfort. I love each of the four colorways (though Savanna is my fave), and as someone who's obsessed with her cats, it warms my heart to give them the best—and prettiest—bowl.
What's great:
Ergonomically designed to feed your cat at the ideal height (no more hunching!)
Shallow bowl intentionally designed to accommodate cats' whiskers without agitation
Dishwasher-safe and made from BPA-Free Plastic
What's not:
No complaints! Maybe… more cute color options? As I said, obsessed (with this bowl and my cat babies).