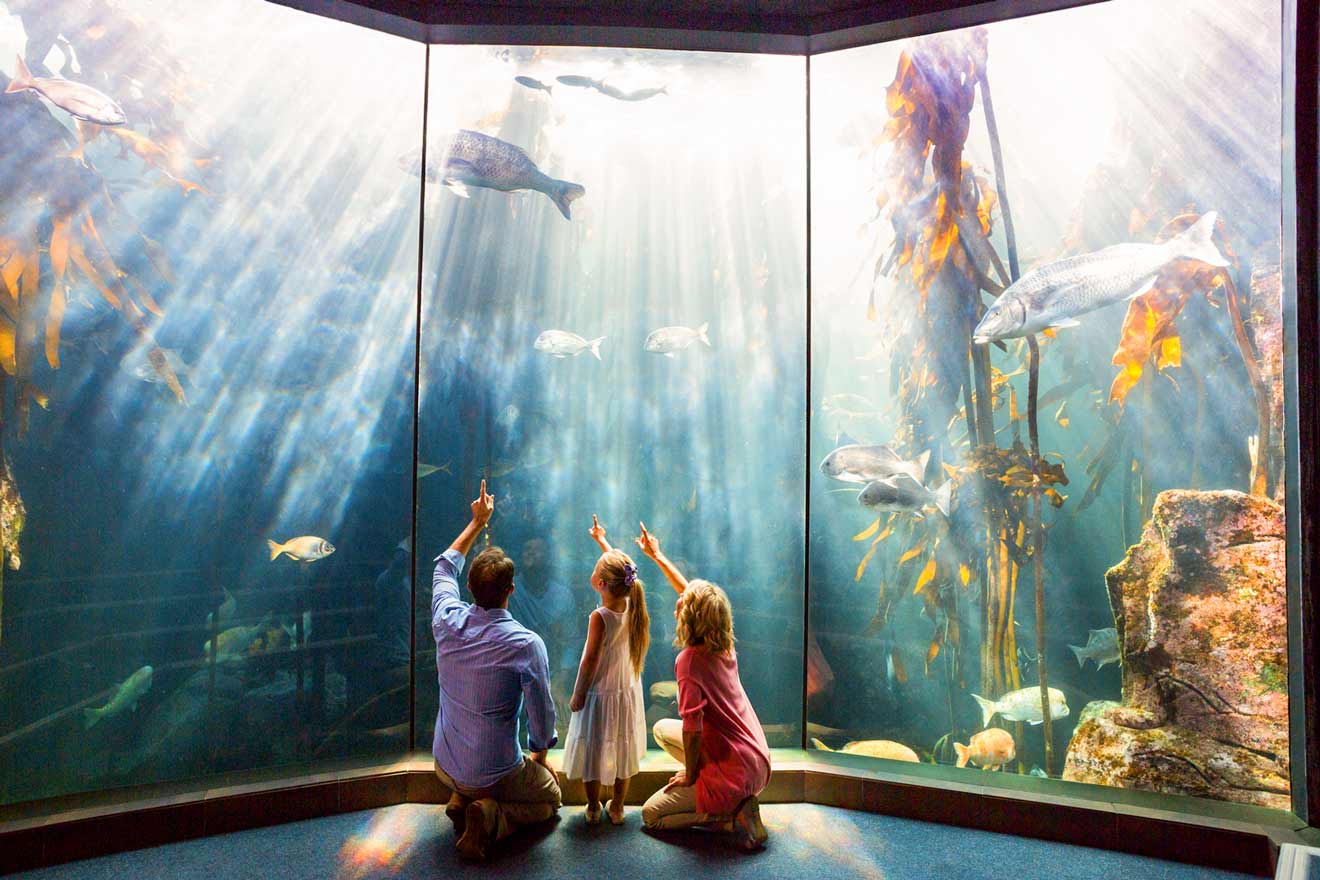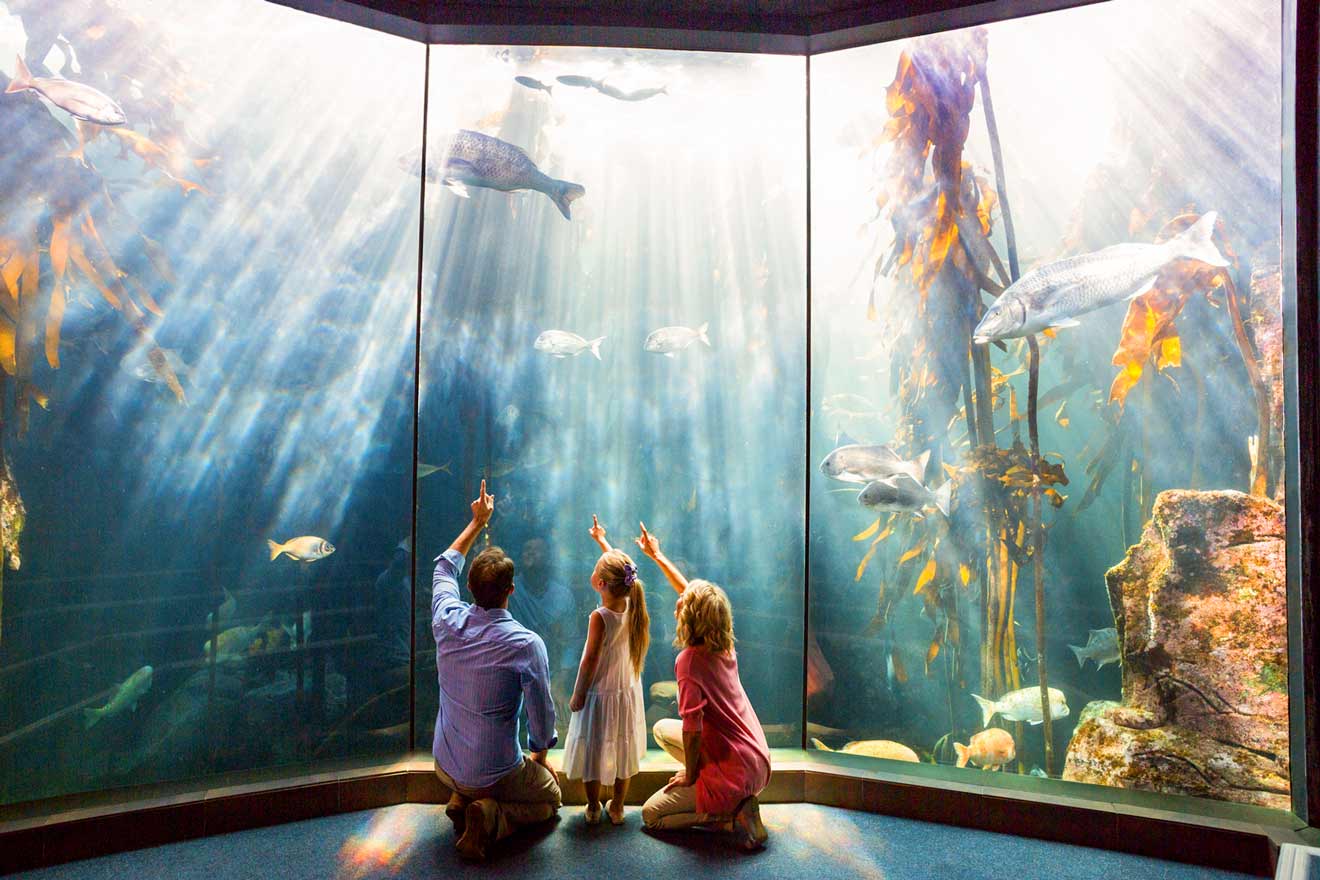 So you're planning on going to Tampa with your kids, and you're wondering, what are the BEST things to do in the area?
Well, first things first, Tampa is a really beautiful and fun place to visit with kids, so you're in luck!
There is so much to do in Tampa with kids. As a Florida native, I'm here to tell you the best things to do in the Tampa Bay area with your little ones! Whether you're visiting the Florida Aquarium, The Glazer Children's Museum, Zoo Tampa, or many other attractions Tampa has to offer, there is no doubt that your family will have the time of your life!
Let's dive into the most fun and exciting things to do with you kids in this paradise oasis!
If you are in a hurry
Here are the best things in Tampa to book in advance:
1. Spend the day at the Florida Aquarium!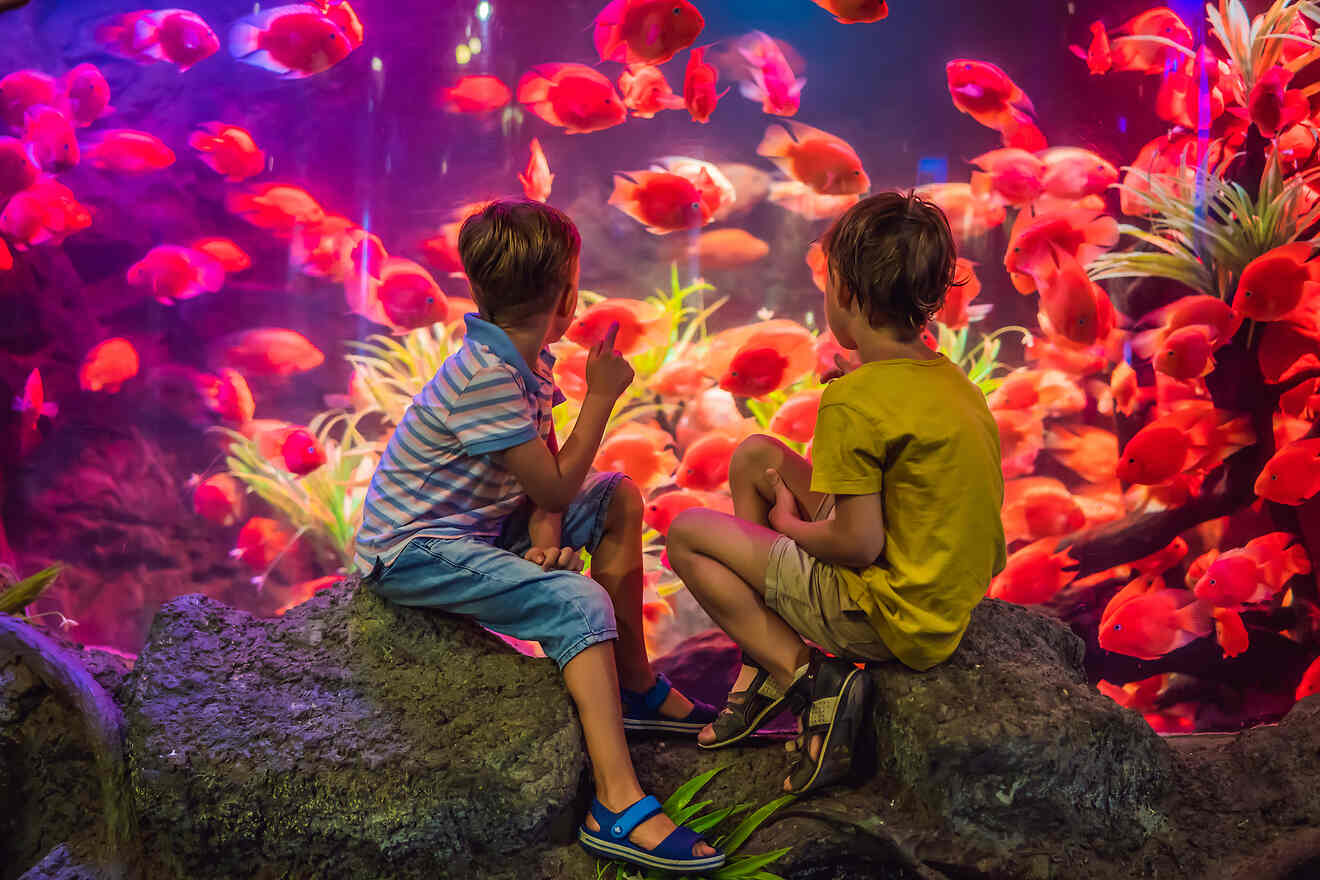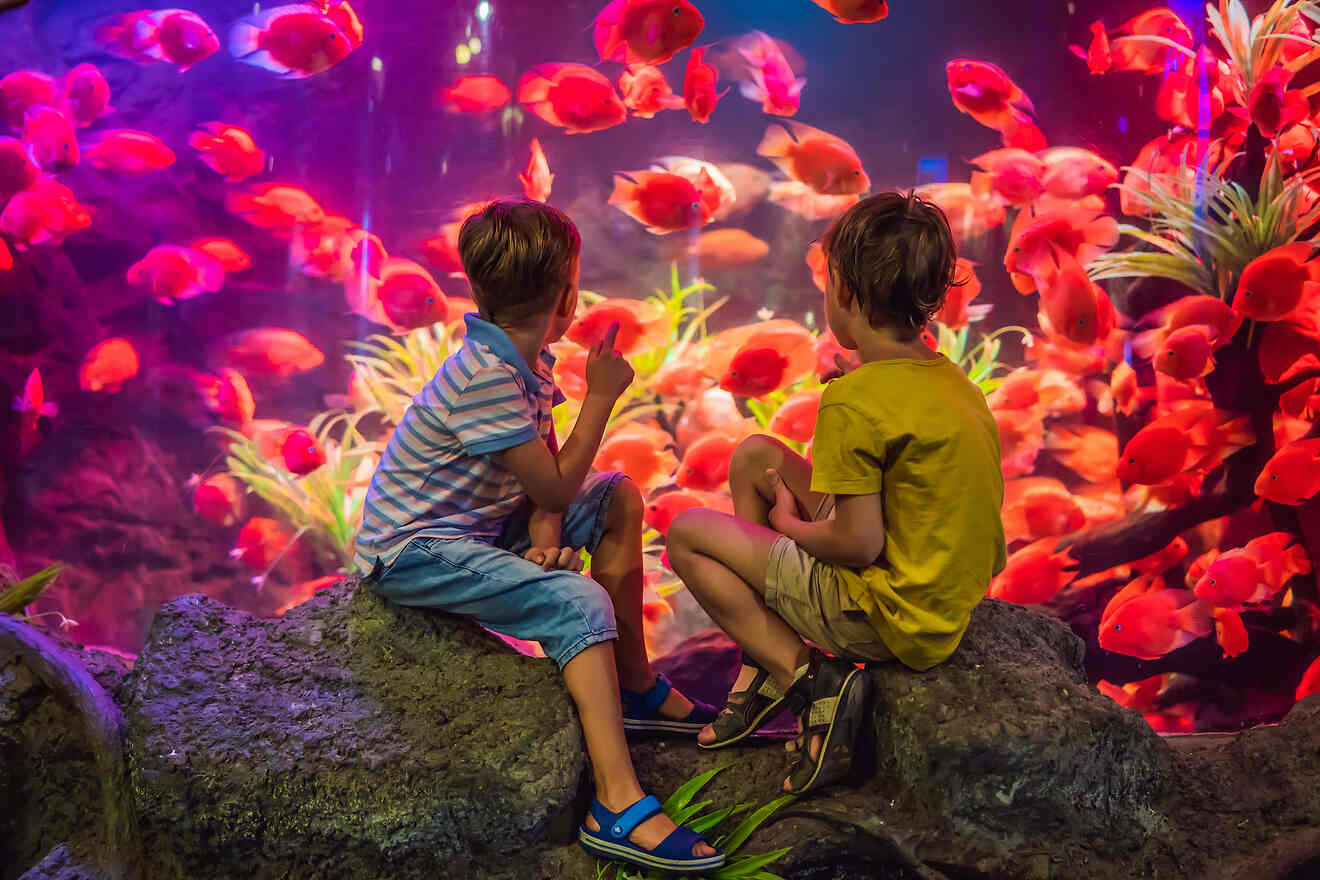 The Florida Aquarium is really one of the best things to do in Tampa Bay and all of Florida! Let your kids' imaginations run wild as they are transported into the vast world under the sea!
There is so much to do at this aquarium, your kids will absolutely love it!
Garnering the attention of USA Today and Parents Magazine, your little ones will get to navigate freshwater and open ocean habitats and learn important information about the natural world!
The Florida Aquarium has seven exhibits you and your family can choose from. Explore the aquarium on your own, or join one of their many tours! Visitors can also join a snorkeling experience, swim with some of the incredible marine life, and dive with sharks!
Your little ones will absolutely love this. The Florida Aquarium is definitely one of the best things to do in Tampa with kids!
Skip the line and get straight to all the aquatic fun with this special entrance deal.
PRICE: $36
Book Your Skip The Line Tickets Here!
2. Experience the wildlife at Zoo Tampa Lowry Park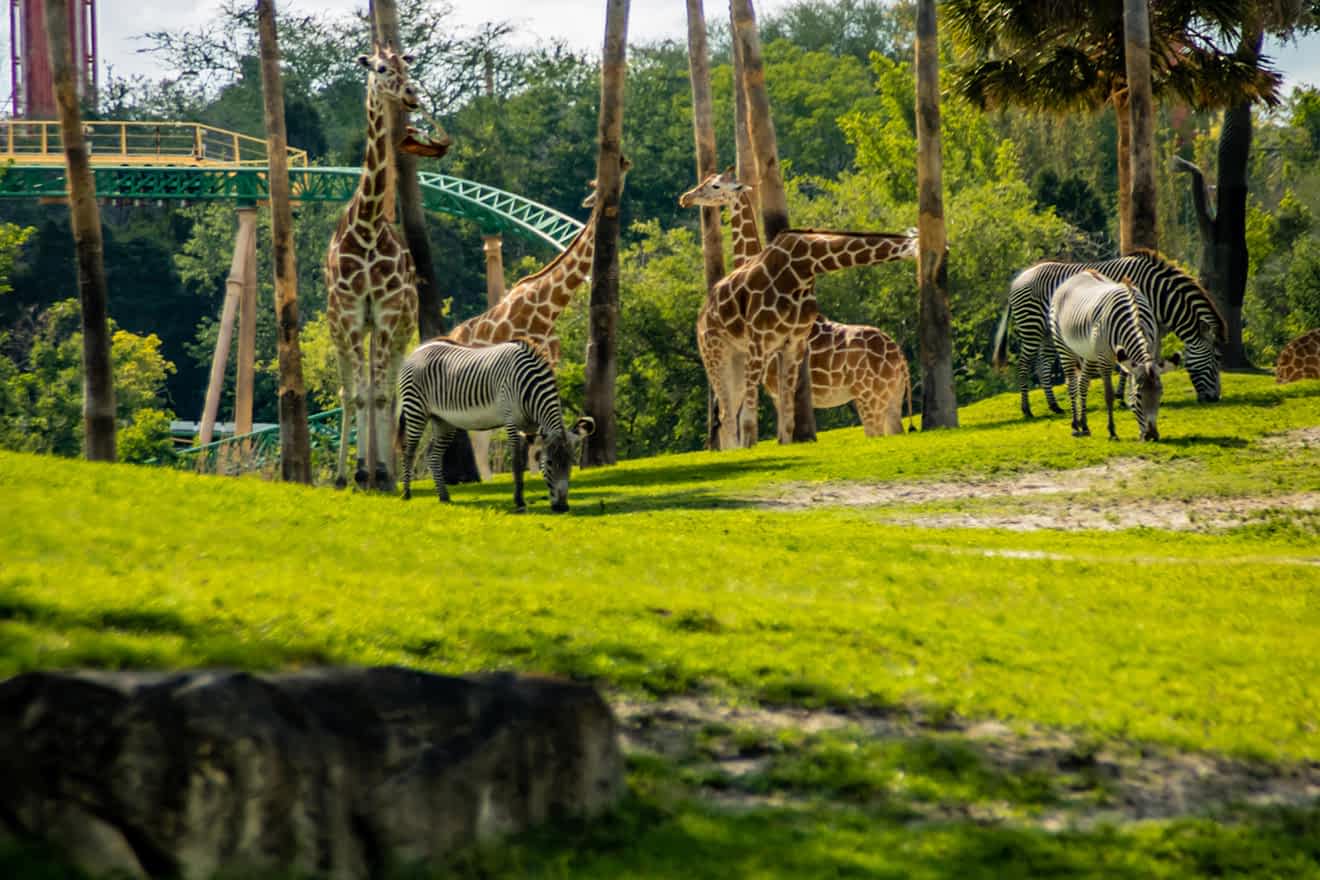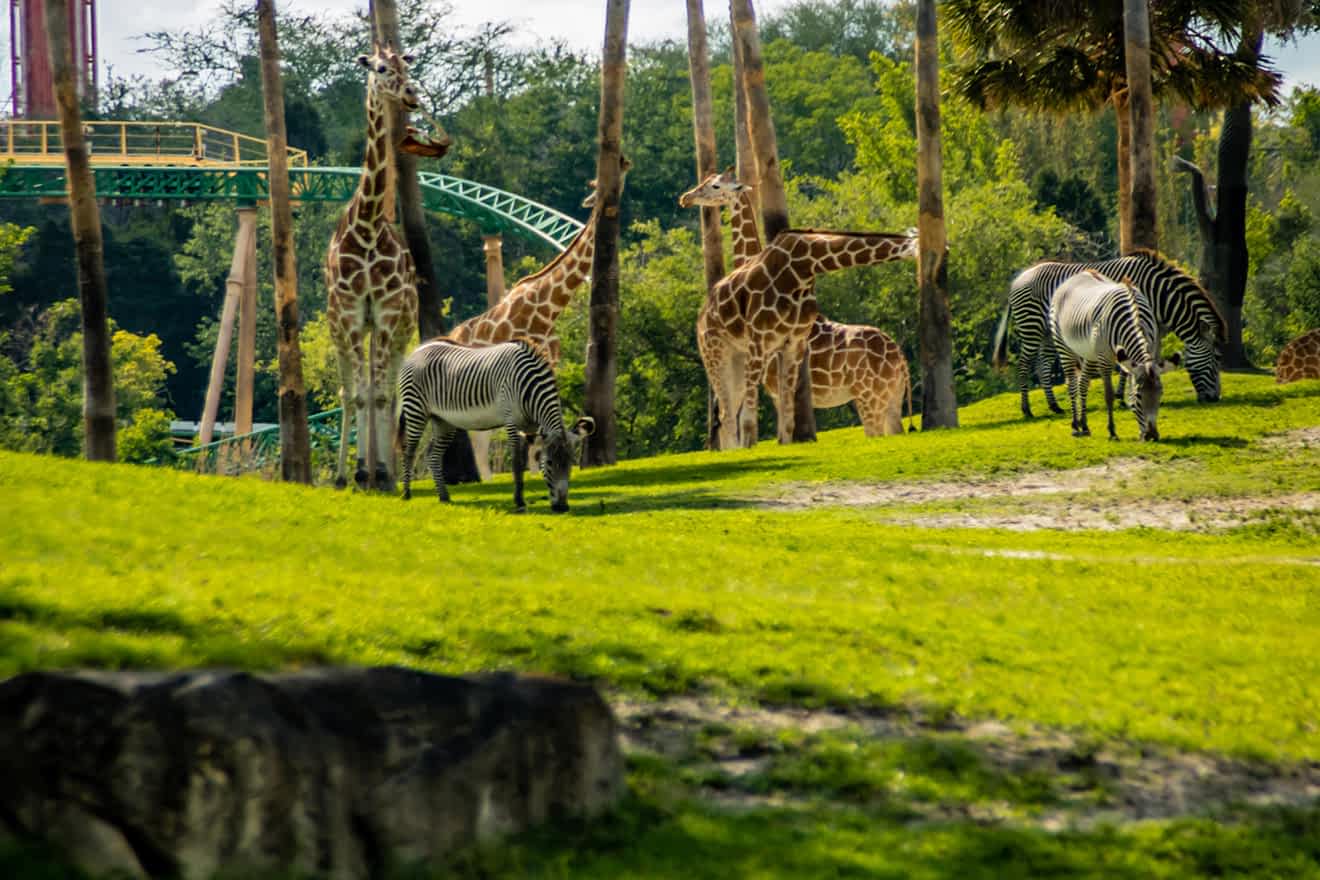 This historical zoo in Tampa Bay has been providing one-of-a-kind experiences for their guests since the late 1930s!
The Zoo Tampa is constantly working to better their animals' experiences and create dynamic and realistic habitats for their animals from all over the globe. For those looking to take their zoo experience to a whole new level, they offer plenty of animal encounters where guests can interact with the animals one-on-one.
Some of the animals the kiddos can interact with are white Indian rhinos, penguins, and elephants. They also offer some animal themed rides and guided safari tours which will undoubtedly transport you to an African savannah.
PRICE: $46
Get Your Zoo Tampa Tickets Here!
3. Get interactive at Glazer Children's Museum!
This museum is a really special experience for children. You are not going to want to miss out on this experience during your time in Tampa Bay!
The Glazer Children's Museum is a place where your kids can play with a purpose and intention. Not only is this a fun place where your kids can play, but it is also a learning laboratory. So while your kids are playing, they are learning vital information that they will take with them throughout their lives.
Families of all abilities and backgrounds come together at the Glazer Children's Museum to learn and play in an interactive and stimulating environment. Plus, they have 22 exhibits for your family to explore. They can creatively explore playing on a cruise ship, a farm, hospital, and many other exhibits.
The museum is open 7 days a week and admission fees are waived on Tuesdays. Also, bi-monthly Sunshine Sundays are dedicated to children with special needs.
The Glazer Children's Museum is also a part of the Museums For All program which increases access for those on EBT, SNAP, and WIC, with discounts for $3 admission for up to four guests. Learn more about their programs here.
This is by far one of the best things to do in Tampa with kids!
PRICE: $16
4. Indulge the arts at the Bits-n-Pieces Puppet Theater
Your family will love experiencing the fascinating art of puppetry at this unique Tampa Bay excursion!
Introduce your kids to the theater through this unique puppet experience at Puppetworld Playhouse! The Bits-n-Pieces Puppet Theater features classic performances of morality tales that are both entertaining and educational for little ones.
These performances are usually with smaller puppets, but there are some performances with lifesize puppets that your kids will absolutely love! Some of the shows featuring giant puppets are the Three Billy Goats Gruff, Rip Van Winkle, Princess Thumbelina, and Aesop's Dinosaur Fable.
They also have an interactive exhibit by the name of Got No Strings, which is a 5,000 sq ft exhibition with giant puppets, and the opportunity to see one of their giant puppets under construction and get to see the ins and outs of how these giant puppets work!
PRICE: $10
5. Pass the time at the Tampa Museum of Art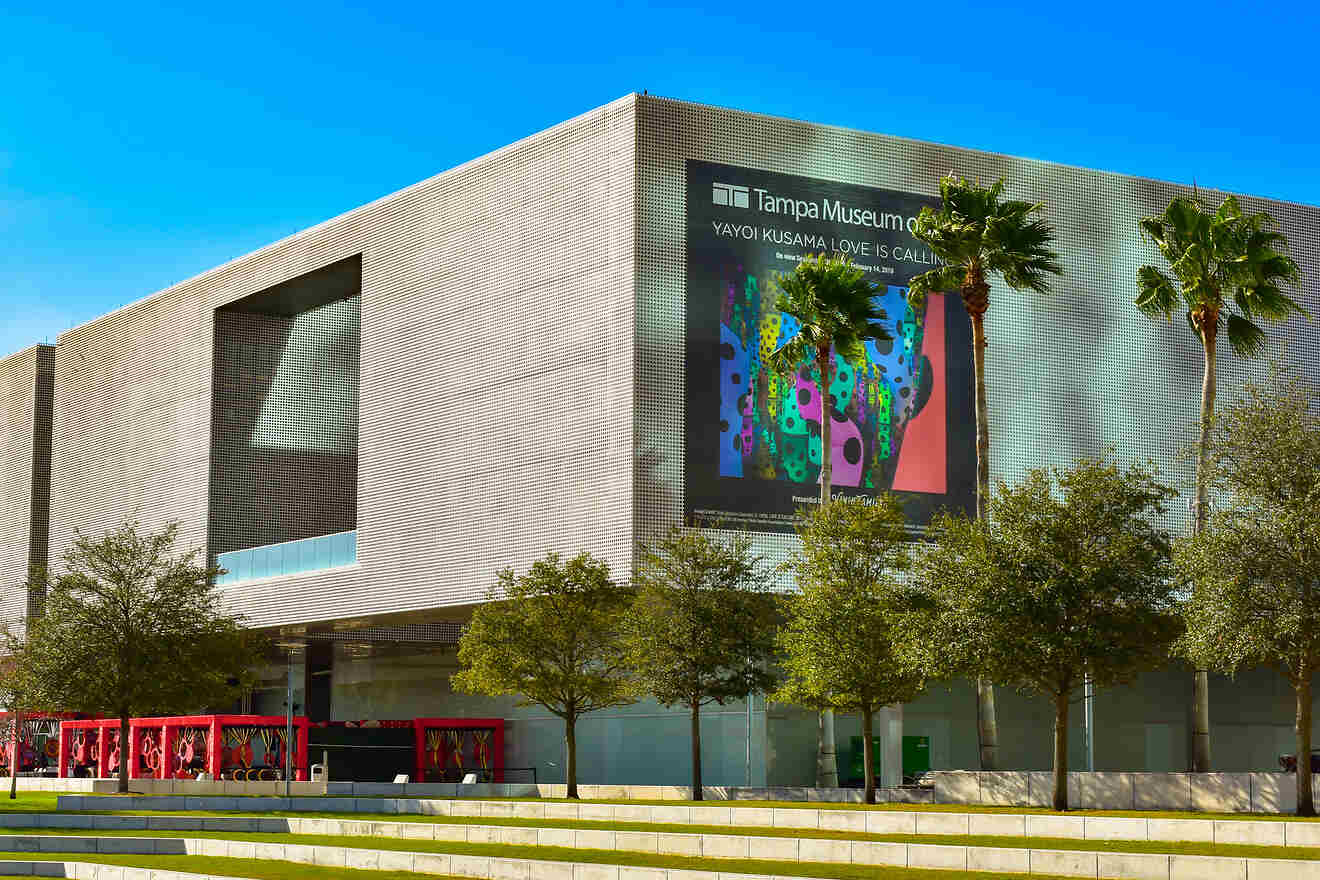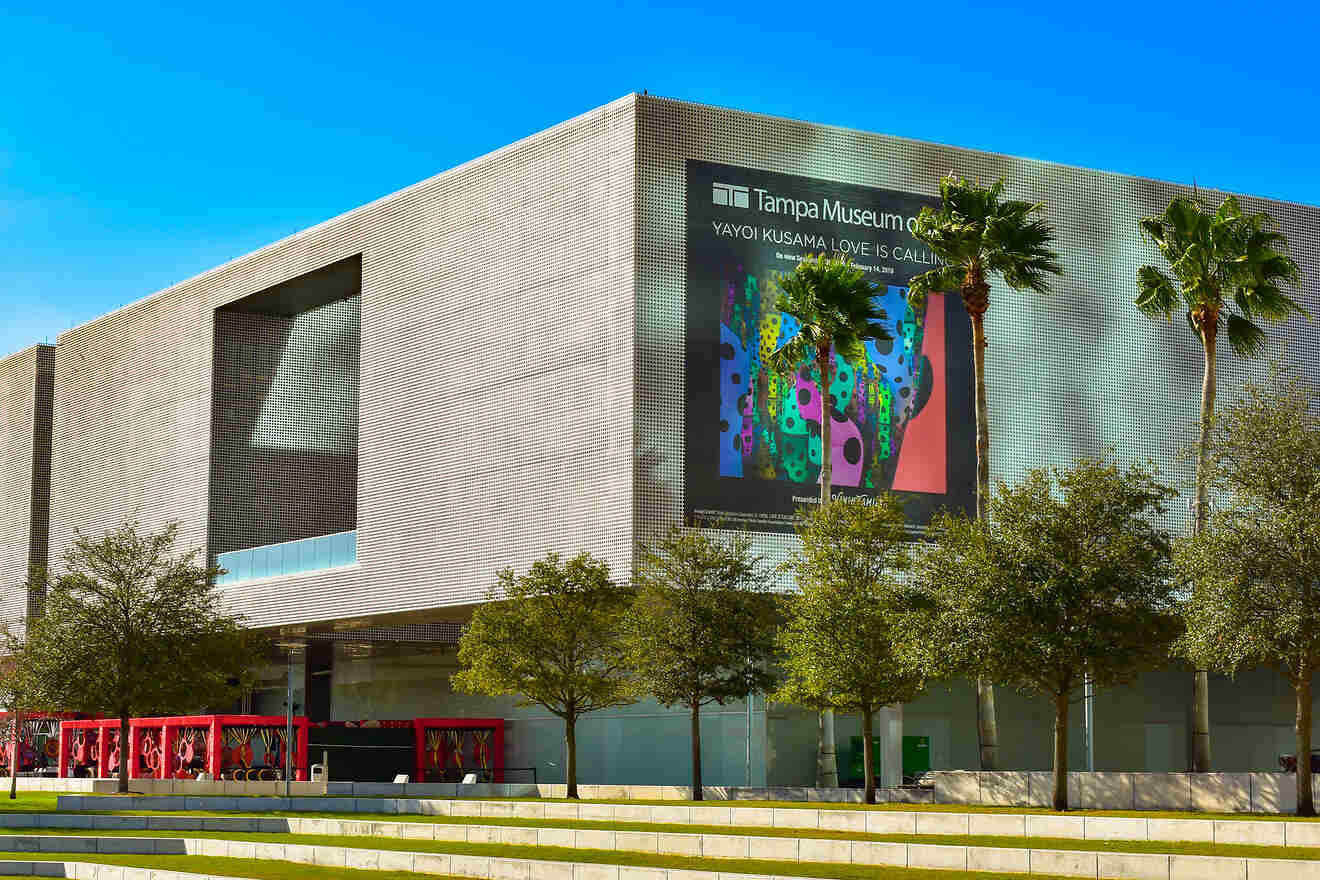 This award-winning museum is one of the best things to do with kids in Tampa! The Tampa Museum of Art is a dynamic and educational experience for its visitors featuring art from ancient times, to modern and contemporary art.
From ancient Roman and Greek art to modern exhibitions, your kiddos will get a full art history lesson in their visit to this Tampa museum!
Exhibitions rotate constantly, but you can expect to see some sculpture retrospectives, papier and wood-mâché, painted pottery, and many other exhibits that will teach your kids important insights of human history.
PRICE: $20 for adults, kids 7+ $5, and kids up to the age of 6 go free!
6. Get scientific at the Museum of Science & Industry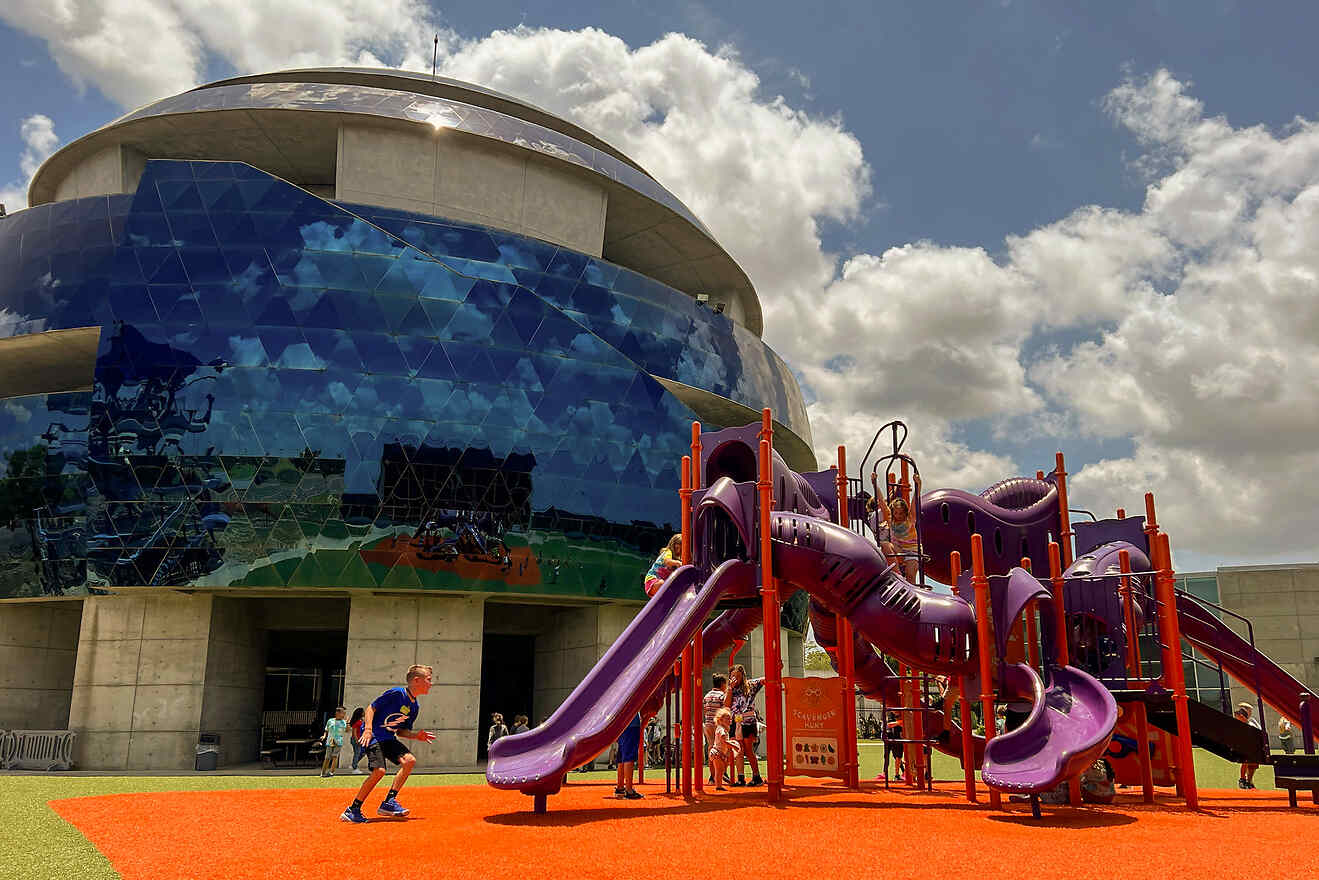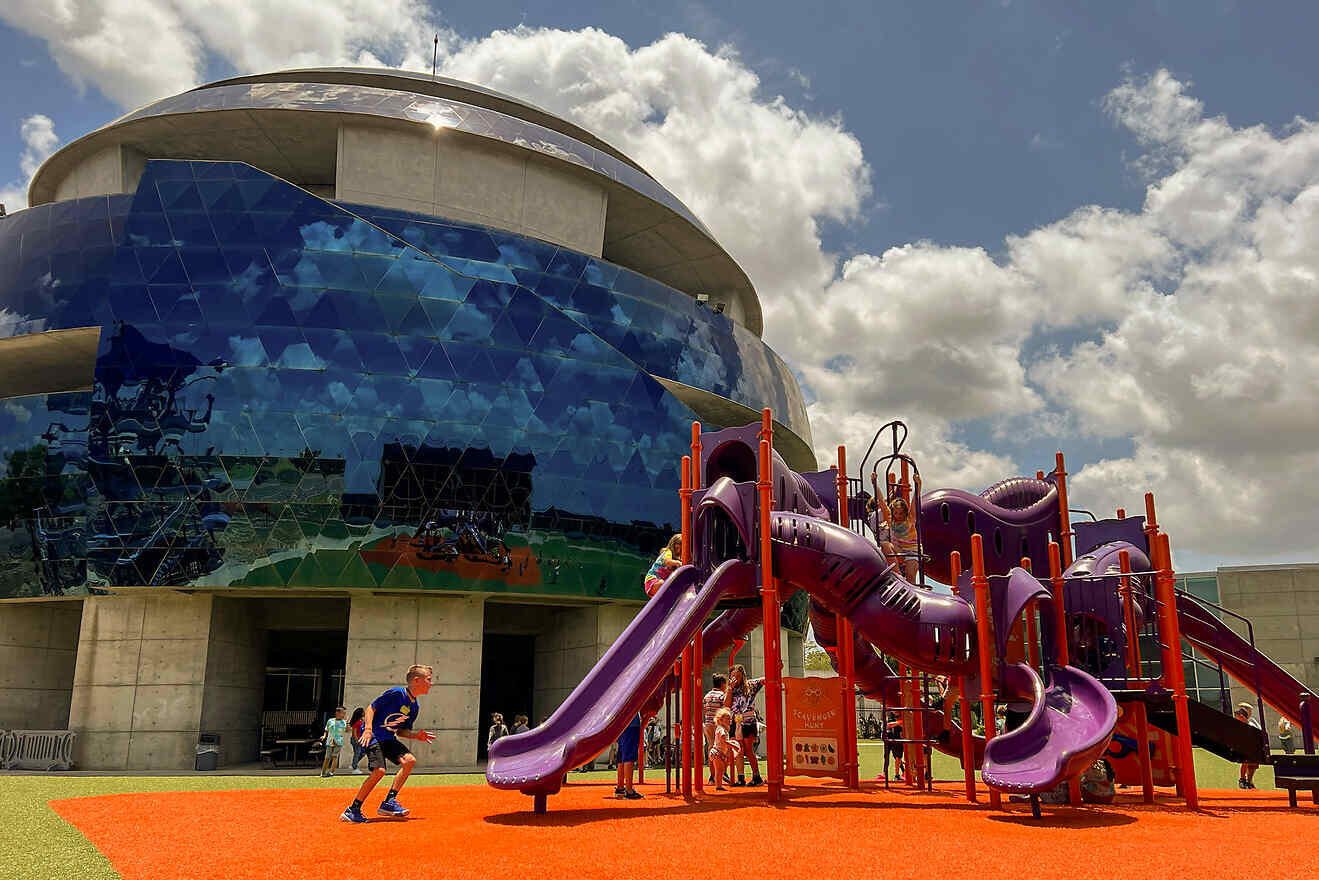 The Museum of Science and Industry (MOSI) is the ultimate scientific playground and learning hub for both children and adults alike. With over 100 exhibits, this is a full day filled with fun, learning, and adventure!
Spend some quality time with your family while you all get to learn something new about the intelligence of human innovation and invention!
Aside from being able to observe tons of different exhibits, this Tampa museum has many interactive activities that your family will love! Visitors can build a robot, explore a lunar colony, solve a stimulating brain puzzle, and more!
Some of the permanent exhibits include an in-depth look into human anatomy, NASA's Mission Moonbase, the Saunders Planetarium, a Sky Trail Ropes Course, VR simulator, and more!
Don't want to book several different experiences and would rather book a bundle pass where you can experience 5 different Tampa adventures at a discounted rate with the little ones? The Museum of Science and Industry is included in the bundle below! Save time and money and book now!
PRICE: $129
Book Your Tampa Bay CityPASS
7. See manatees upclose at the Electric Manatee Viewing Center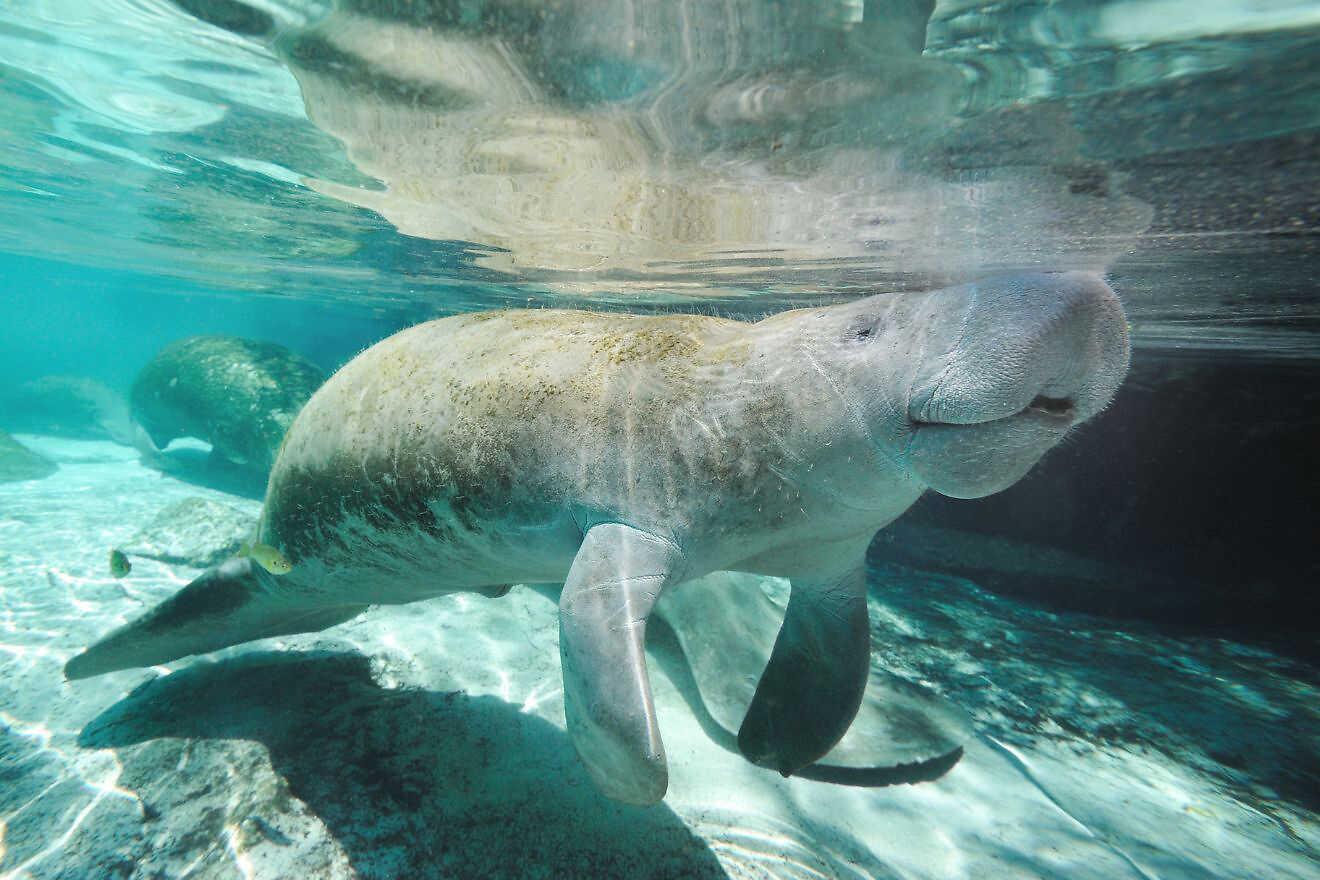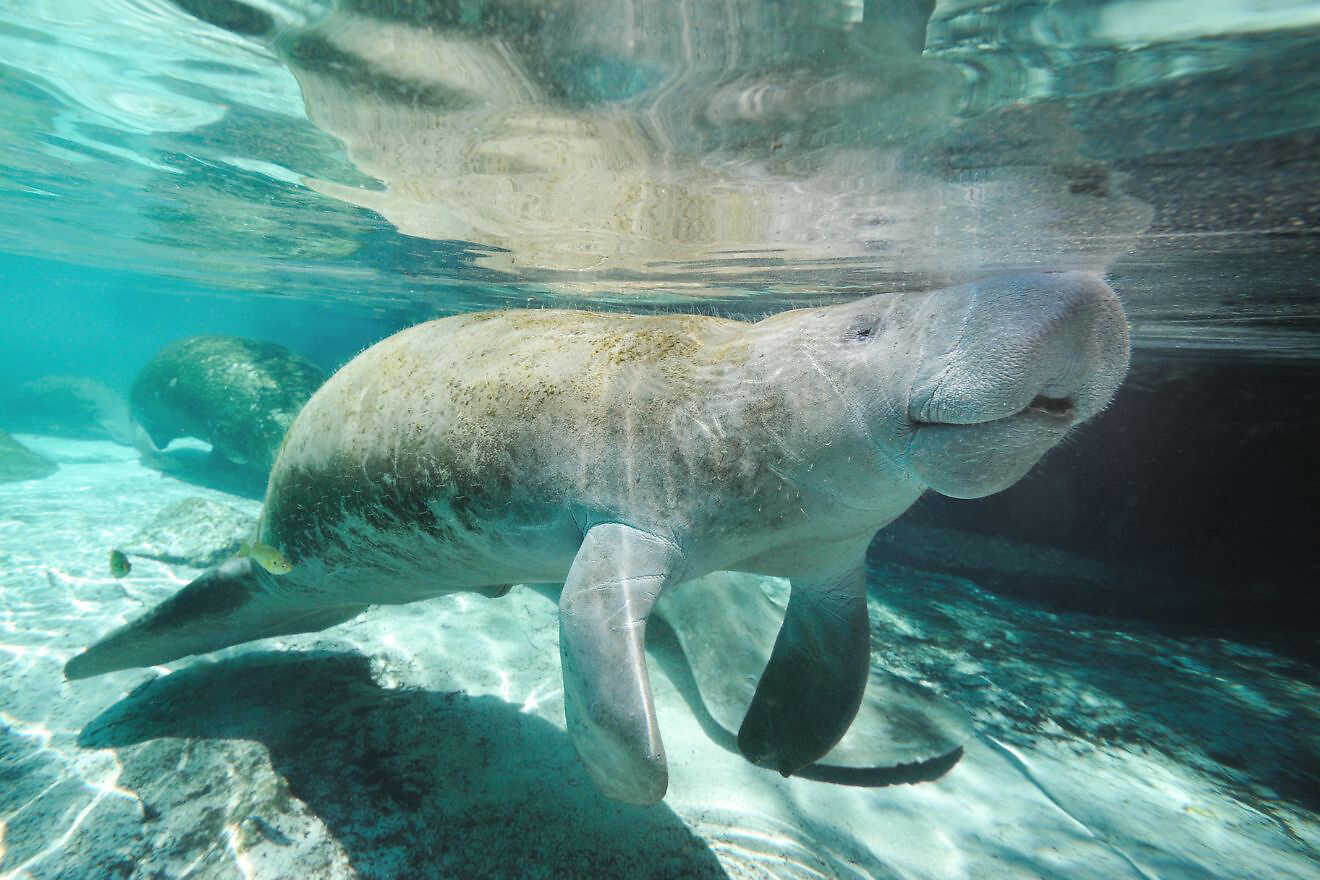 Quite the interesting phenomenon turned into a tourist attraction, the Tampa Electric Manatee Viewing Center is a fun experience with an interesting origin story!
The Tampa Electric Manatee Viewing Center came about from the aquatic discharge from the canals of the city's power station. This happened because clean Tampa water was used to cool the power unit, and it was warmed before being released back into the canals and waterways.
Naturally, warm water-loving manatees began converging in the warm waters during cold weather. Well, the city eventually took note of this and now the discharge canal is known as Big Bend and is a designated manatee sanctuary with both federal and state protections.
Now you can find an environmental education building with multiple displays. They even have an award-winning butterfly garden, a manatee habitat loop trail, a wildlife observation tower, and a tidal walk.
8. Have a blast at Busch Gardens!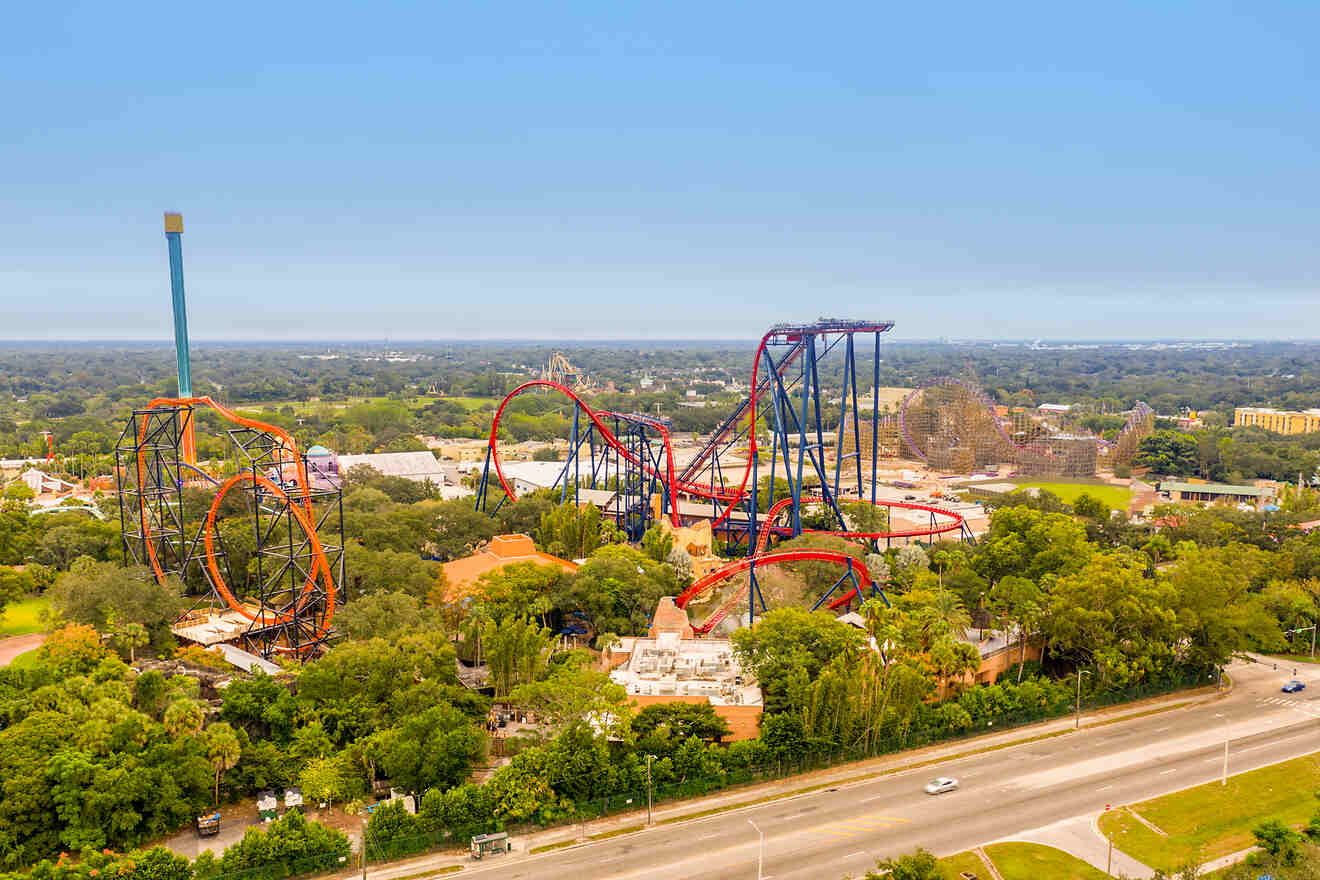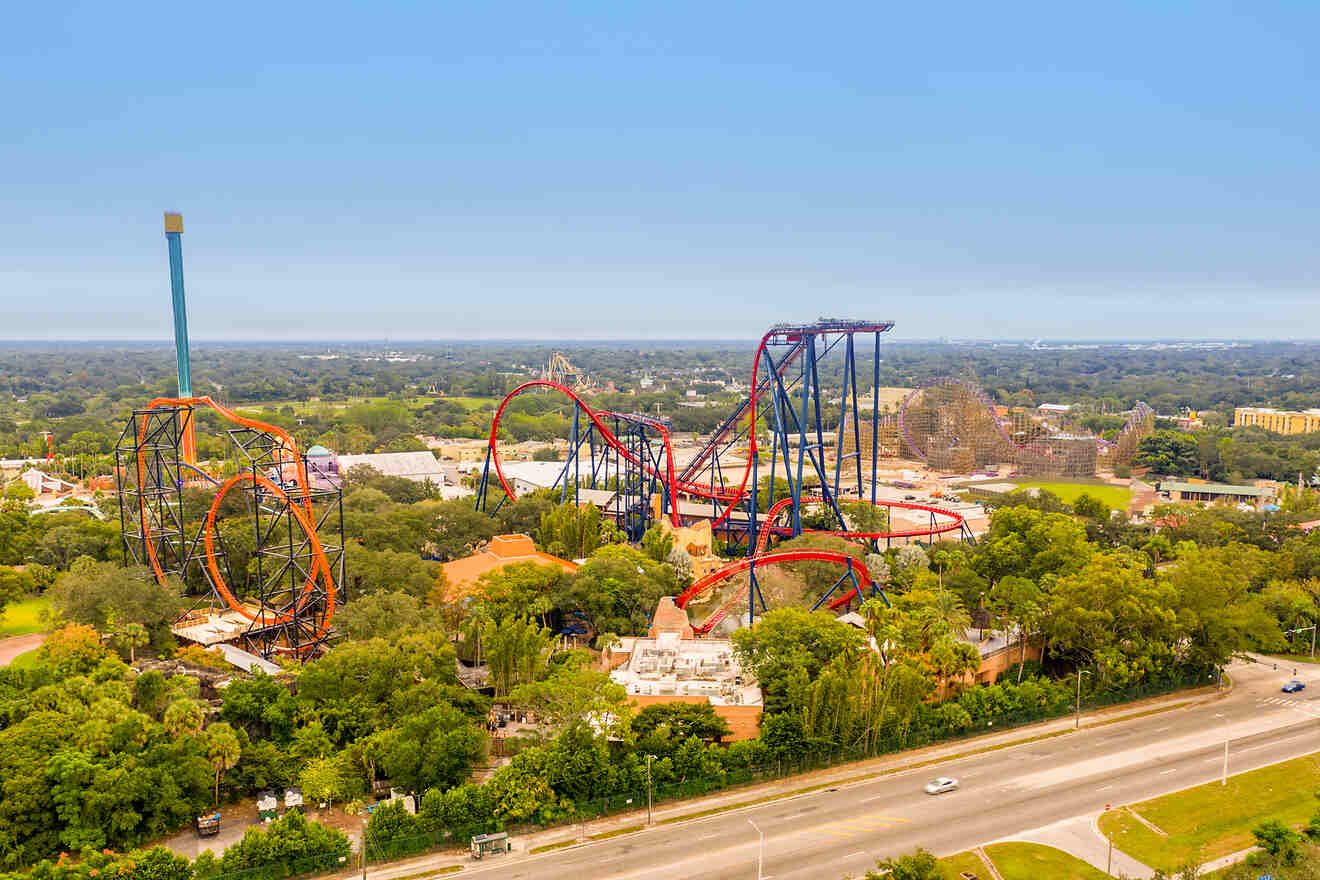 Busch Gardens is easily one of the best things to do in Tampa with kids! If you are planning a trip to Tampa with kids, or you're already there, you have probably heard of Busch Gardens.
Busch Gardens is one of the most popular tourist destinations for families in Tampa Bay. This theme park and kids wonderland has 10 different African zones, where you can view wildlife and enjoy multiple different animal encounters!
Aside from the animal encounters, there are plenty of rollercoaster rides and shows and entertainment! There is no doubt that your family will have the time of their lives at Busch Gardens.
My recommendation is to plan ahead, view their events page, and plan to be there for some of their must-see shows, animal exhibits, and available rides.
Be sure to check out Egypt Zone, an over 80-foot snake encounter with the world's longest and inverted coaster- the Montu roller coaster.
Don't miss the Serengeti Plain with hundreds of animals, a gondola, a train, and up-close animal experiences in a safari truck! With a full-day all-access entrance ticket, you'll have the time of your life at Busch Gardens,
PRICE: $108
Save and Get Your Multi-Park Option Ticket
9. Celebrate Latino Heritage at Ybor City Museum State Park
Famously named Tampa Bay's 'Barrio Latino' Ybor City Museum State Park is a National Historic District in dedication to the immigrants who settled this neighborhood.
This park and museum celebrates and preserves the cultural heritage of Ybor City. A big part of Ybor City's history is the cigar-making industry. The first cigar-making factory was founded in 1886. Dubbing this neighborhood the "Cigar Capital of the world!"
The museum features the cultural history around Ybor City's cigar-making industry. Make sure you check out Ferlita's Historic Bakery! This is one of the best cultural things to do in Tampa with kids!
PRICE: $4
10. Explore the great outdoors at Lettuce Lake Conservation Park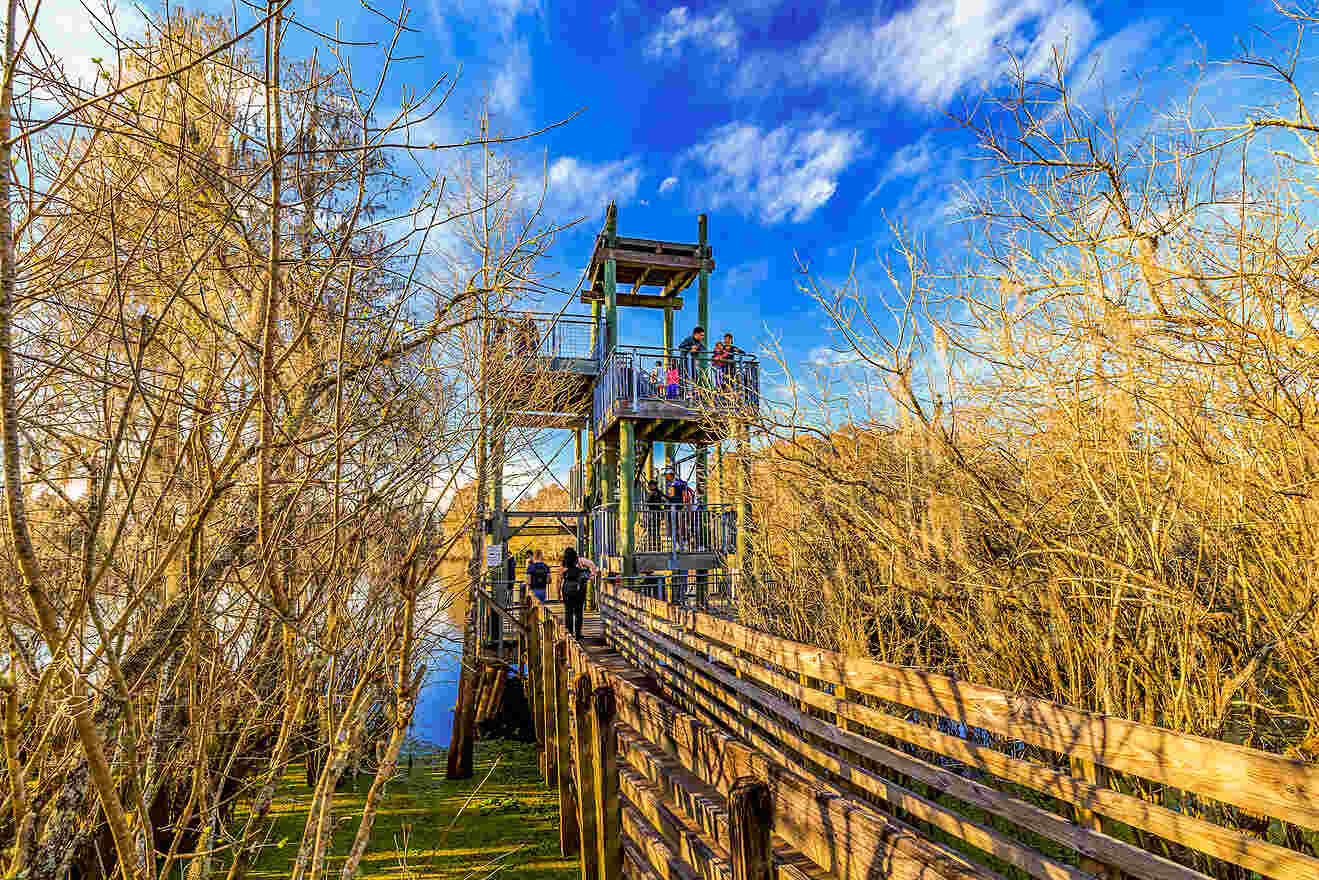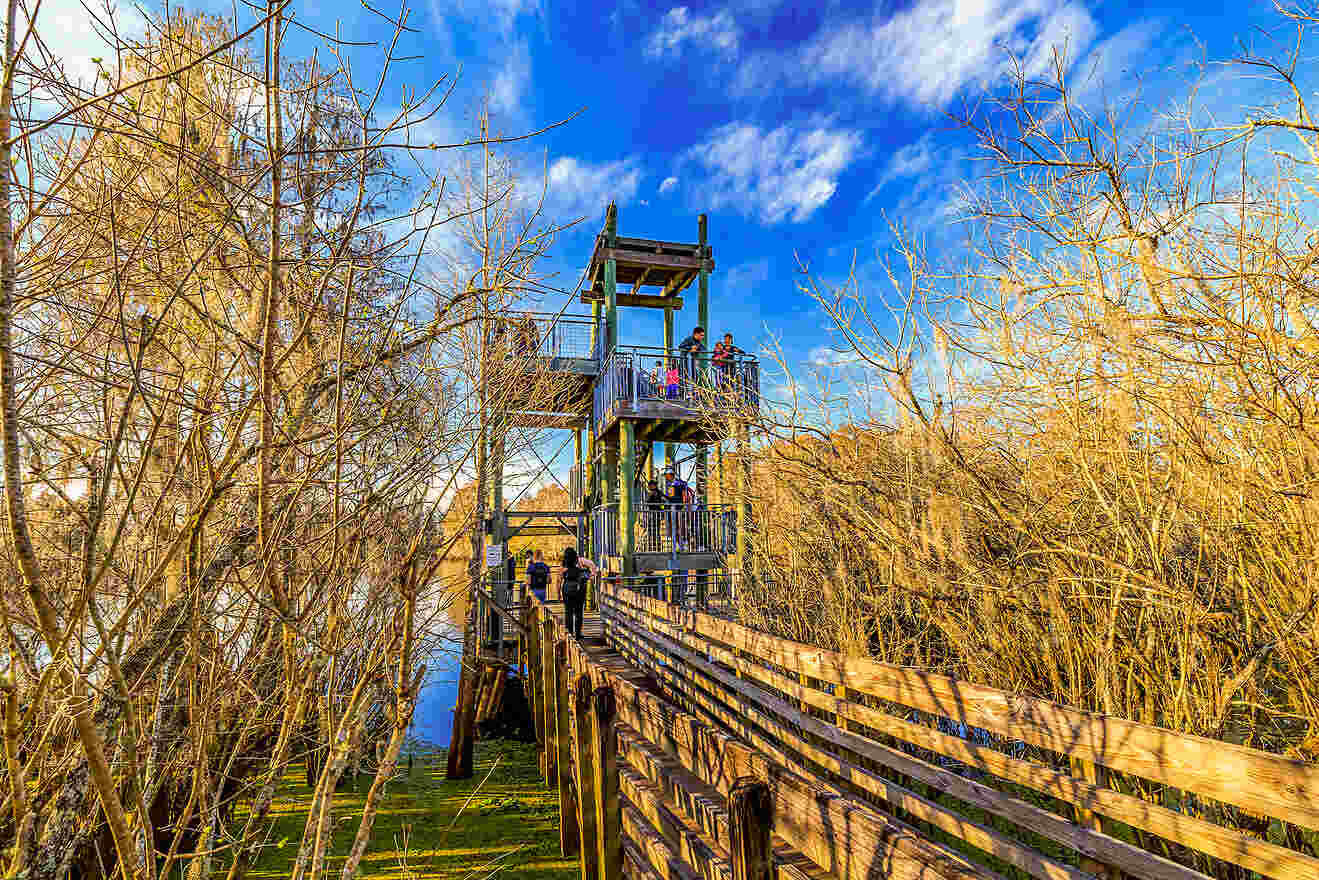 If you love exploring the great outdoors with your kids, this one's for you! Lettuce Lake Conservation Park is by far one of the best things to do in Tampa with kids.
Get outside and experience wild Florida with your family at this beautiful nature park. Feel your shoulders relax and your breath deepen with each step into this hidden oasis.
You can expect pine flatwoods, hardwood hammocks, and an enchanting swampy forest. Take a long relaxing stroll with the family down a 3,500 ft-long boardwalk and an observation tower.
Take a break from the madness of rollercoasters and city life and get your kids out in nature! There is a 1.25 mile paved exercise trail that is perfect for the little ones to get some energy out!
Enjoy a guided nature tour on the weekends! Some of the park amenities are grills for getting your BBQ on, a playground for the kiddos, and a visitor center.
PRICE: $2 per vehicle
11. Learn automotive history at Tampa Bay Automobile Museum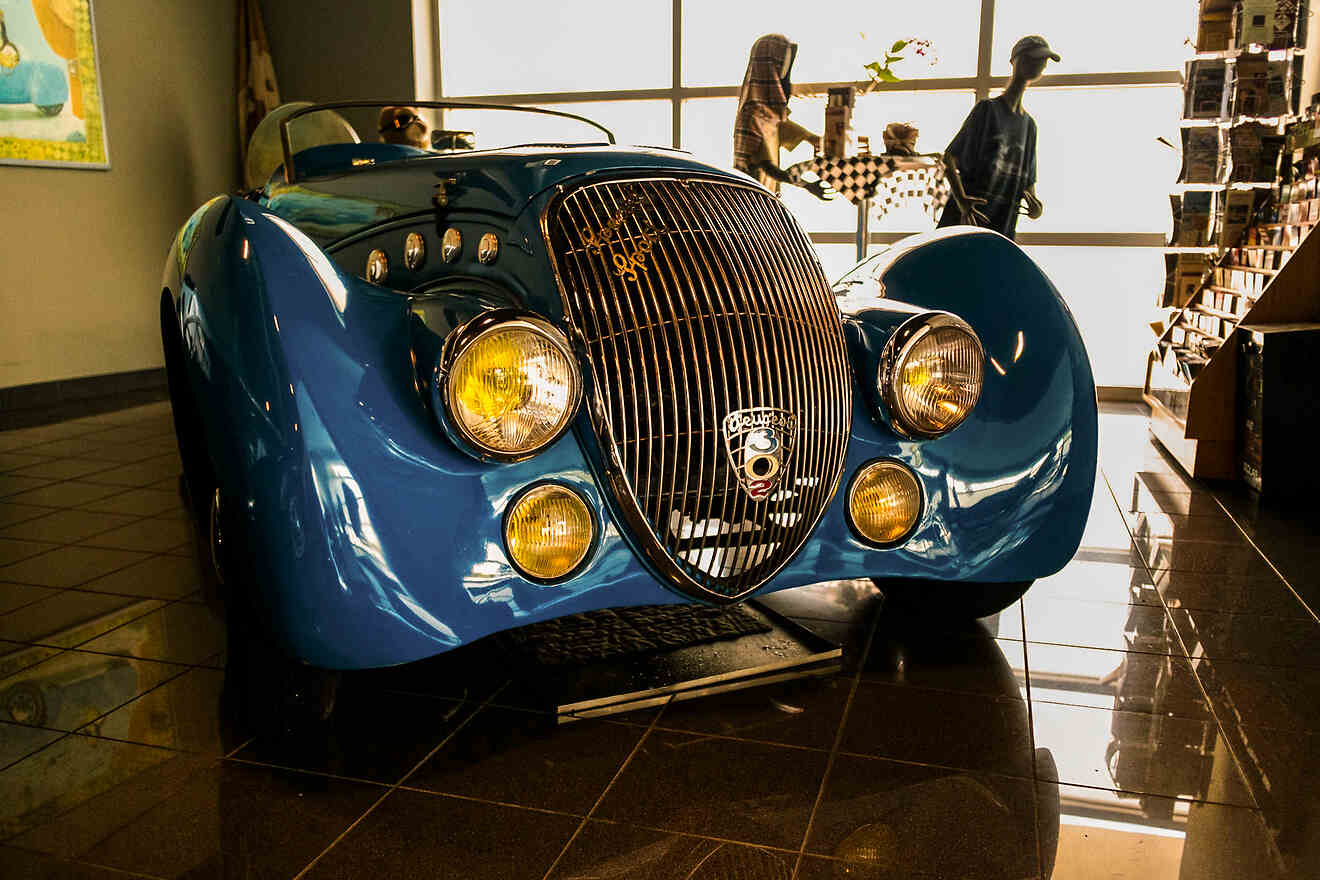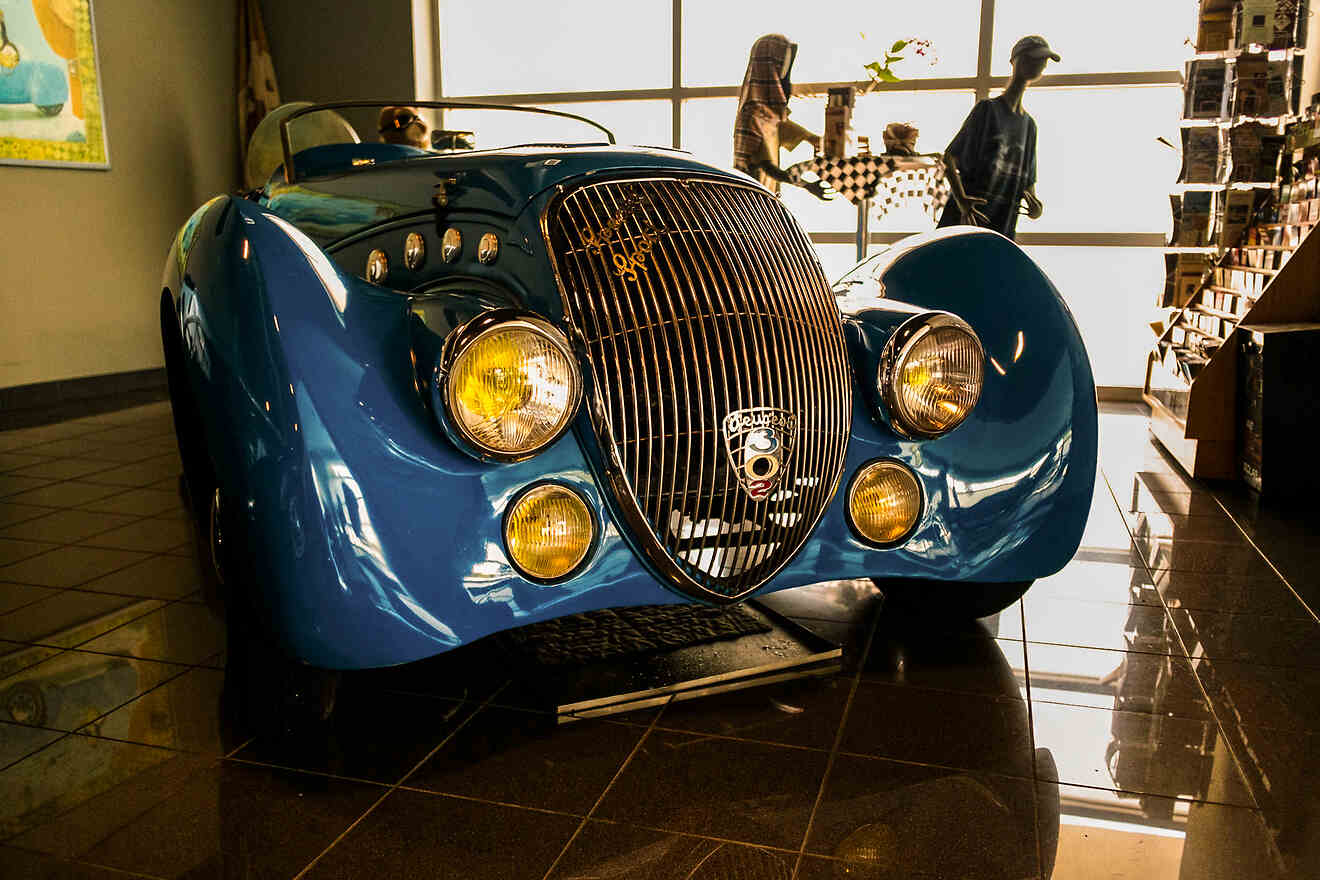 Any car lovers in your family? This is the Tampa Bay adventure for you!
Learn about the fascinating innovations of automotive history at the Tampa Bay Automobile Museum! Cars have had a massive impact on human history and evolution as we know it.
Learning about the history and what has gone into this innovative feat in human history is wildly fascinating! This is one of the best things to do in Tampa with your kids.
Create unforgettable memories with the whole family as you sightsee nearly 70 different vehicles from different time periods and parts of the world! Here you can find super rare and one-of-a-kind vehicles from the museum's collection of vintage cars.
An unforgettable tribute to human innovation, creativity, design, and imagination, the Tampa Bay Automobile museum is a super fun activity to do with the whole family!
PRICE: $14 for adults, $10 for kids
12. Visit the Historic Sunken Gardens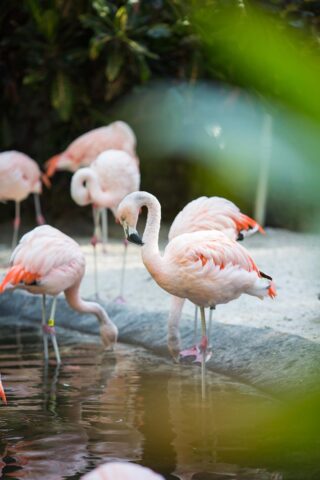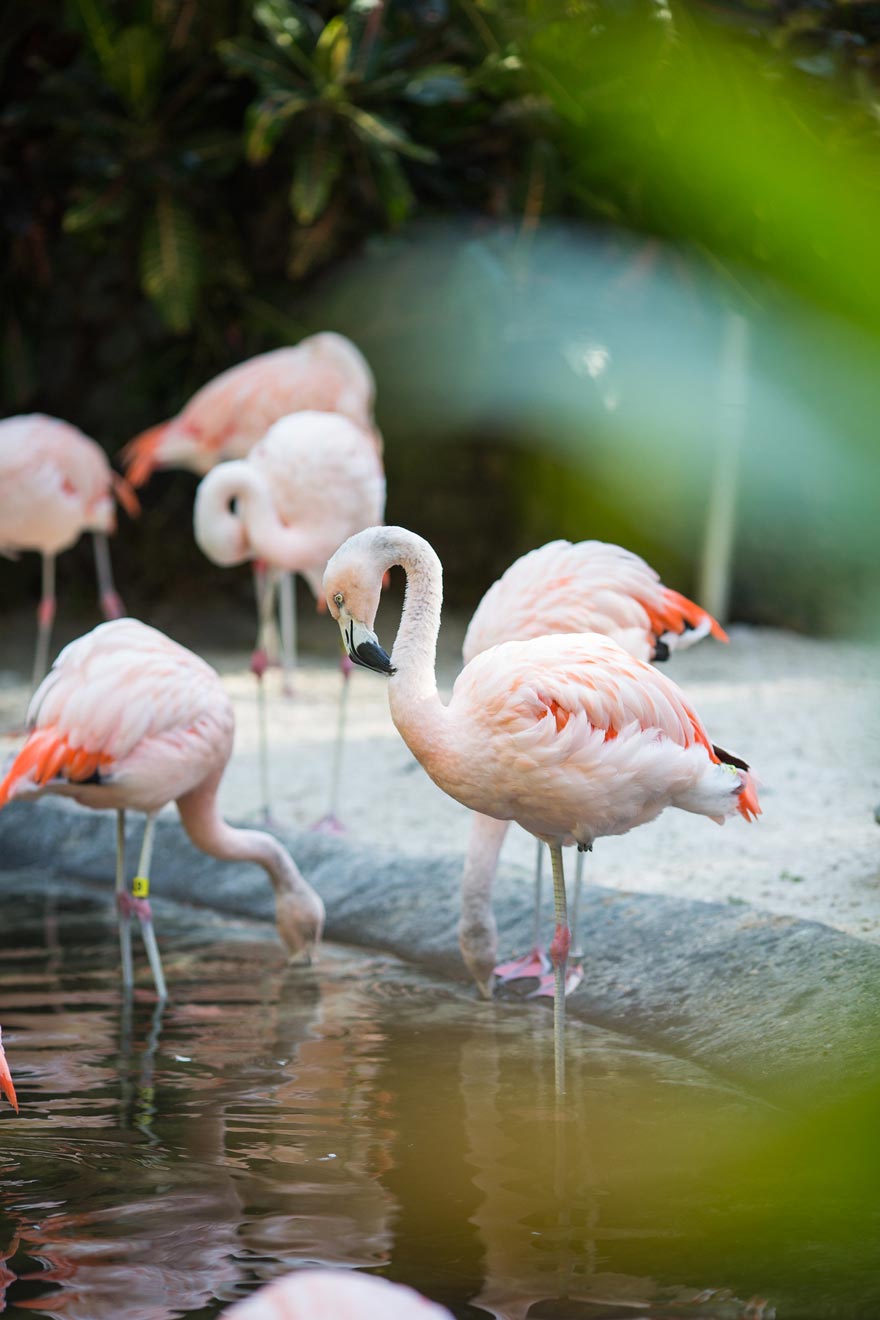 A walk through botanical history and an absolute feast for the eyes, Sunken Gardens in Tampa Bay is a must-see.
Meander through winding paths and experience over 50,000 different plant species including tropical plants, flowers, and even some waterfalls!
As the name suggests, this historic botanical garden, dating back over 100 years, is literally sunken below sea level. This is the perfect activity to do with the family in the Tampa Bay area. Your kids will love the incredible tropical flora and learn a lot about the natural world at the same time!
PRICE: $15
13. Hang out with the animals at Giraffe Ranch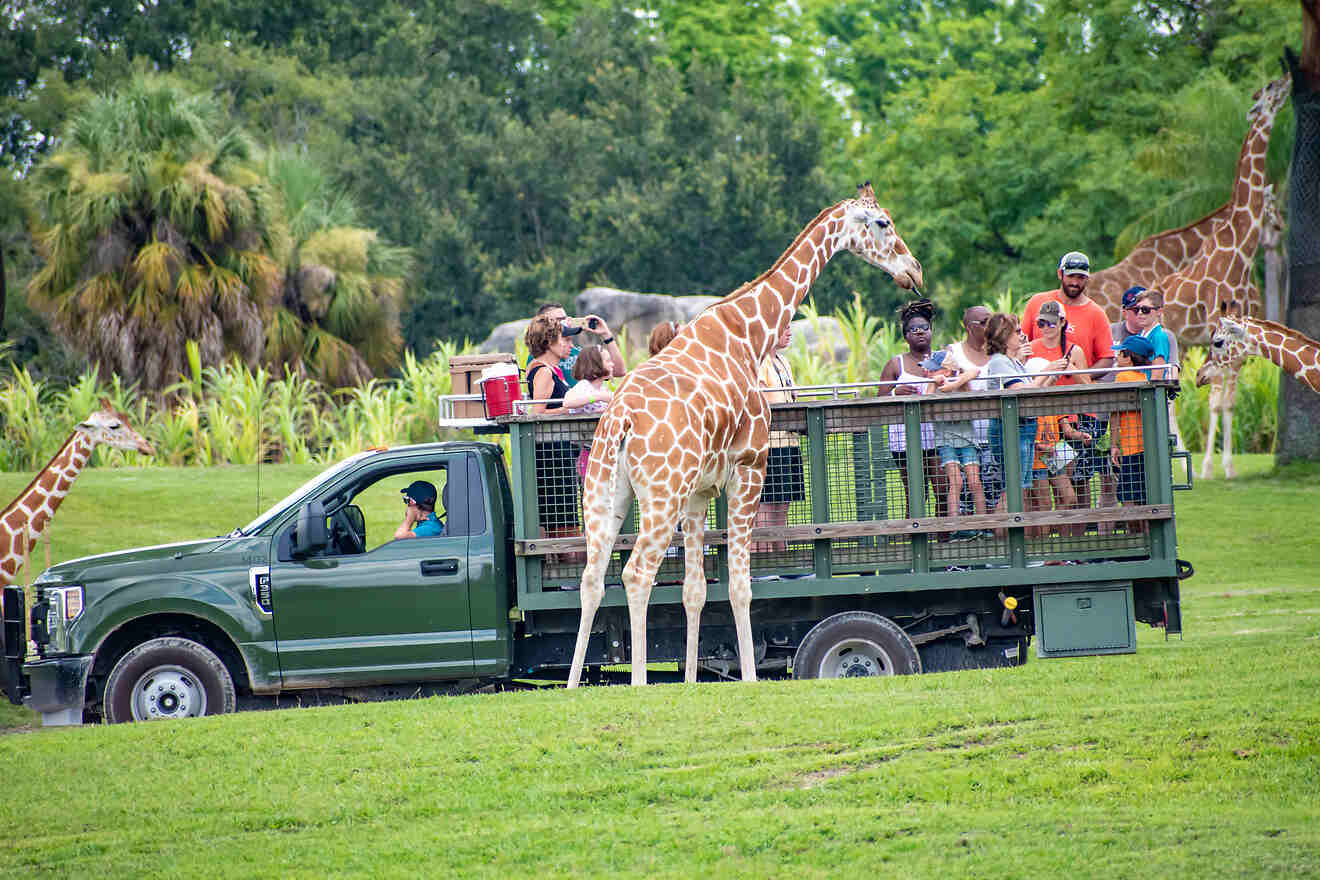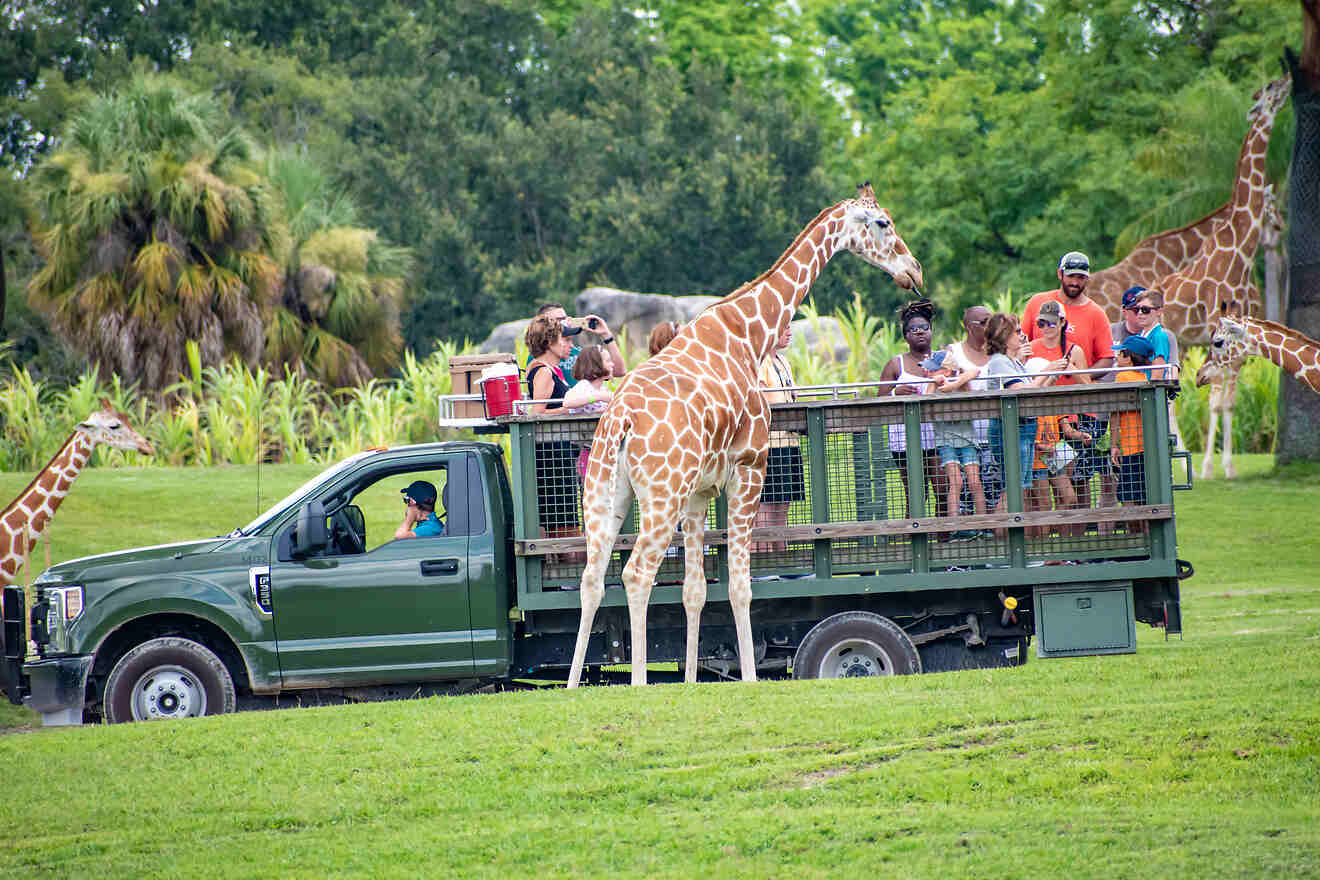 The Giraffe Ranch is not your typical zoo or animal theme park. Rather, it is a licensed working ranch and wildlife preserve, as well as an agritourism business.
Next to the Green Swamp on 47 acres, this fun experience is only 45 minutes outside of downtown Tampa. They have four wheel drive safari tours where you can have up-close encounters with giraffes, rhinoceros, camels, and hippos!
They also offer other tours like the Segway Safari, Llama Trek, and the Camel Expedition.
This is a fun eco-adventure for the whole family that your little ones will just love!
They offer a number of different tour options at different prices here.
14. Create unforgettable memories at Adventure Island!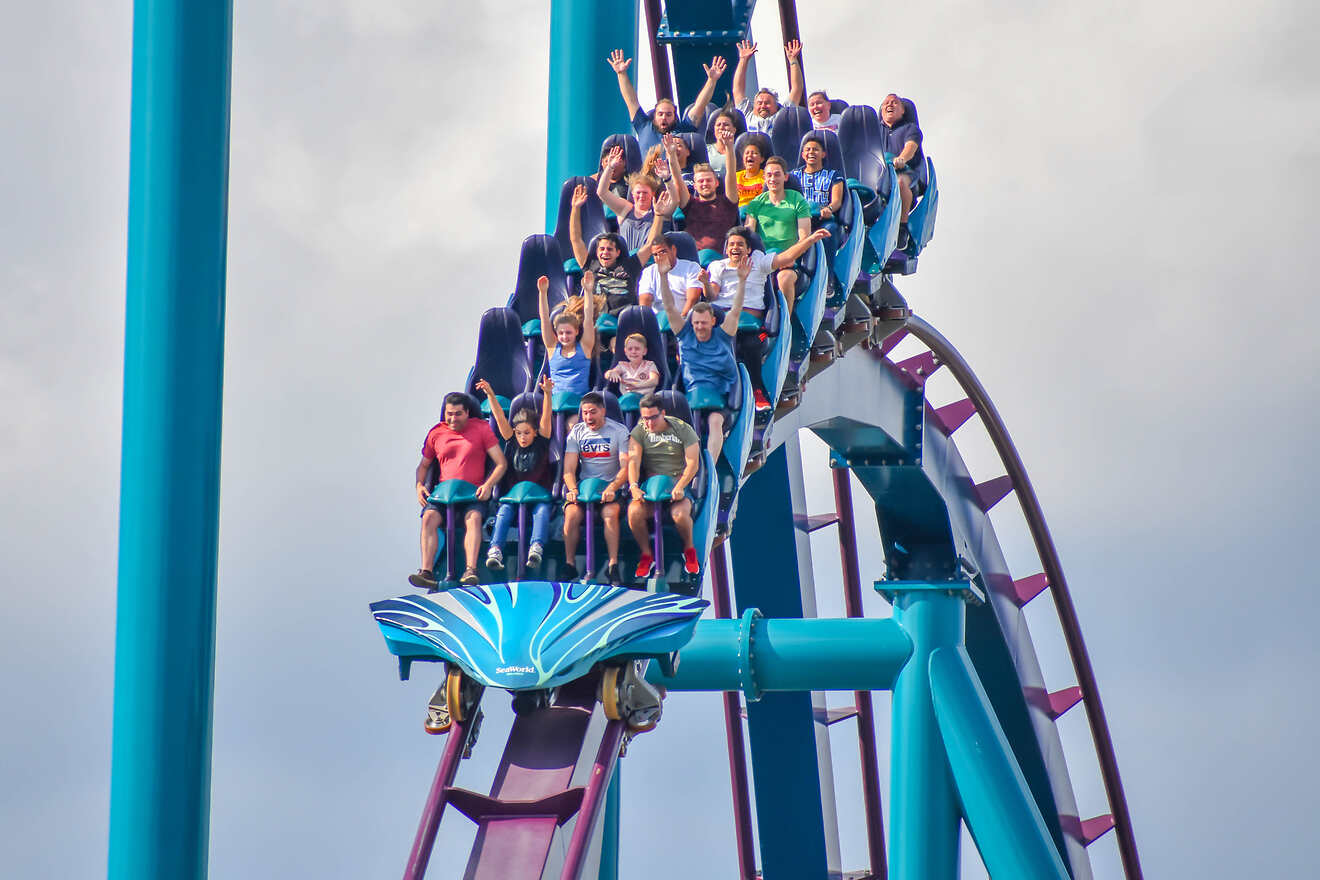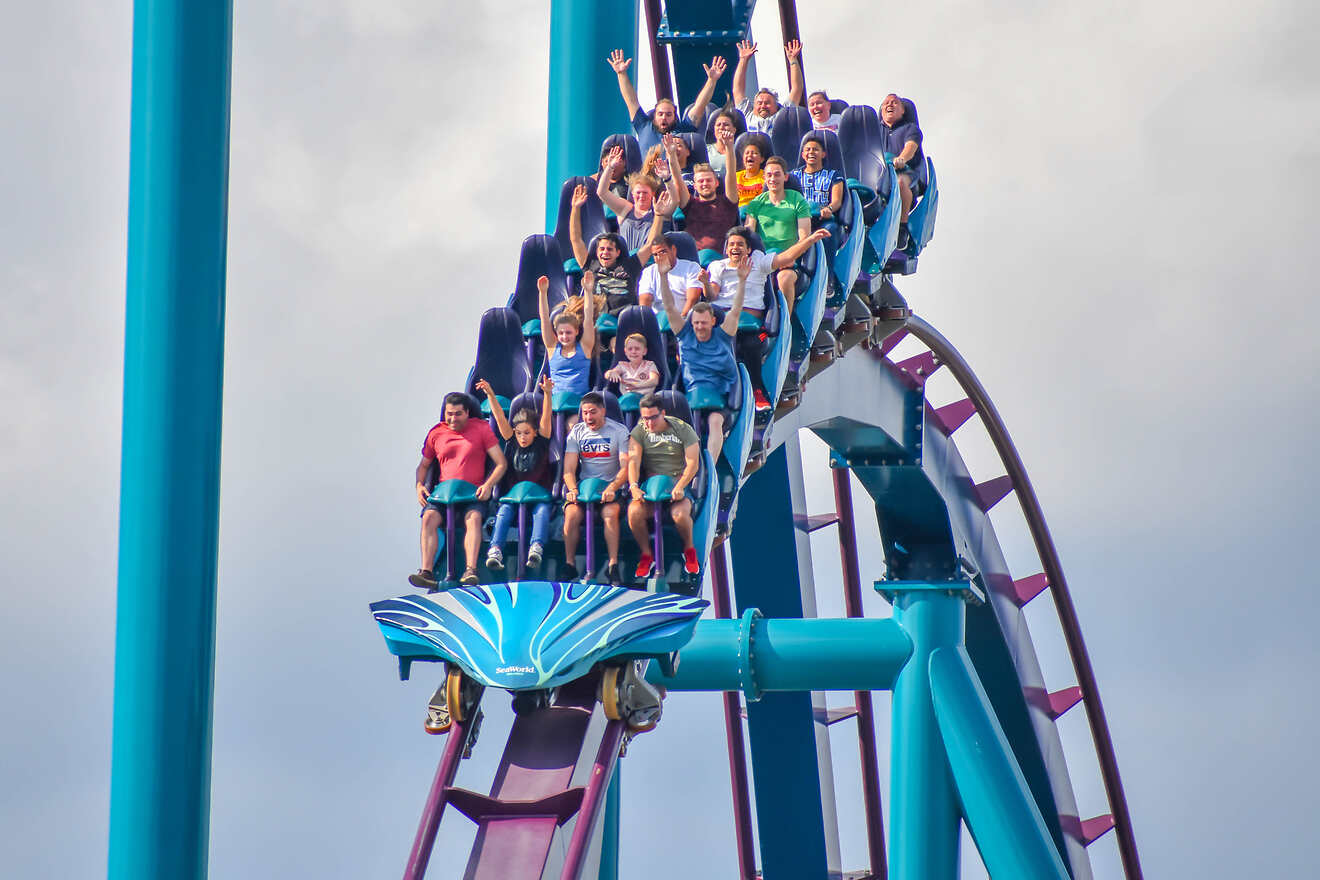 Situated north of Busch Gardens, this is the perfect adventure for your family on your trip to Tampa Bay.
Adventure Island also has a SeaWorld Water Park, complete with rides and all sorts of aquatic adventures your kids will love!
You can expect to see a whopping 10 different waterslides, and their newest waterslide, called Vanishing Point, features a free-fall plunge experience.
Their waterslides vary in intensity, so there's a little something for everyone at Adventure Island! Explore Paradise Lagoon with waterfalls, slides, different pools, and even a 20-foot cliff to jump from!
They even have a super fun and relaxing tubing adventure down Rambling Bayou, which is a wonderful bonding experience for you and the family as you all get to unwind down a lazy river.
PRICE: $56
Book Your Tampa Bay Adventure Island Tickets
15. See a dinosaur at the Croc Encounters Reptile Park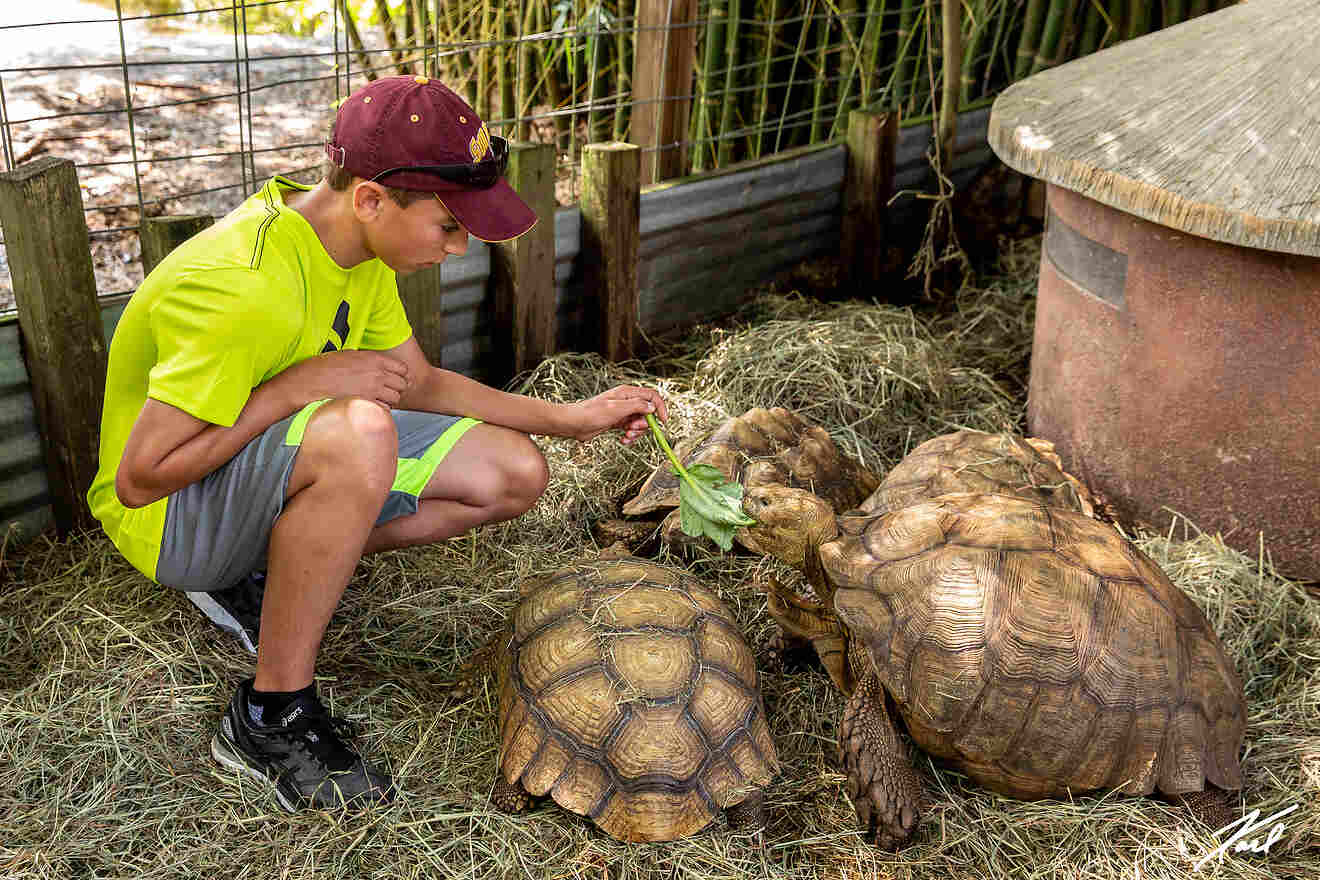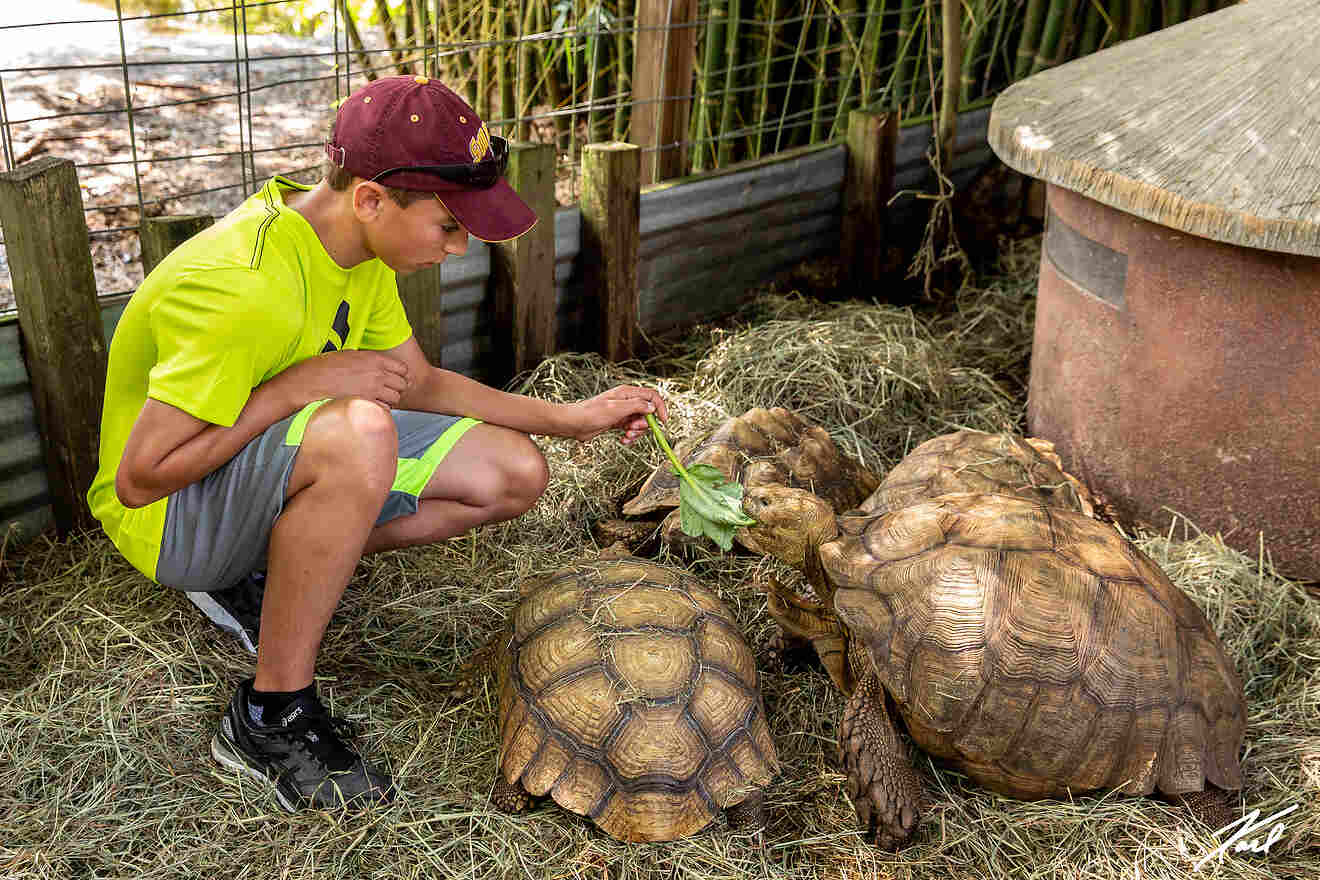 The Croc Encounters Reptile Park and Wildlife Center is an excellent place to visit in Tampa with kids. Originally established in 2005 as a sanctuary for rescues, it has grown to include a number of rescued animals from birds to other reptiles.
Your kids' minds will be blown as they get to experience these ancient dinosaur-like creatures firsthand! Plus, you get to support a family owned and operated facility doing good work to protect and rescue unwanted animals.
They offer guided tours and other education for their visitors. There is also now an option to safely do a self-guided tour with your family. Expect to see crocodiles, lizards, snakes, tortoises, turtles, marine toads, and different kinds of frogs.
PRICE: $10, guided tours $99 for a family of 3
16. Enjoy the classic Tampa Riverwalk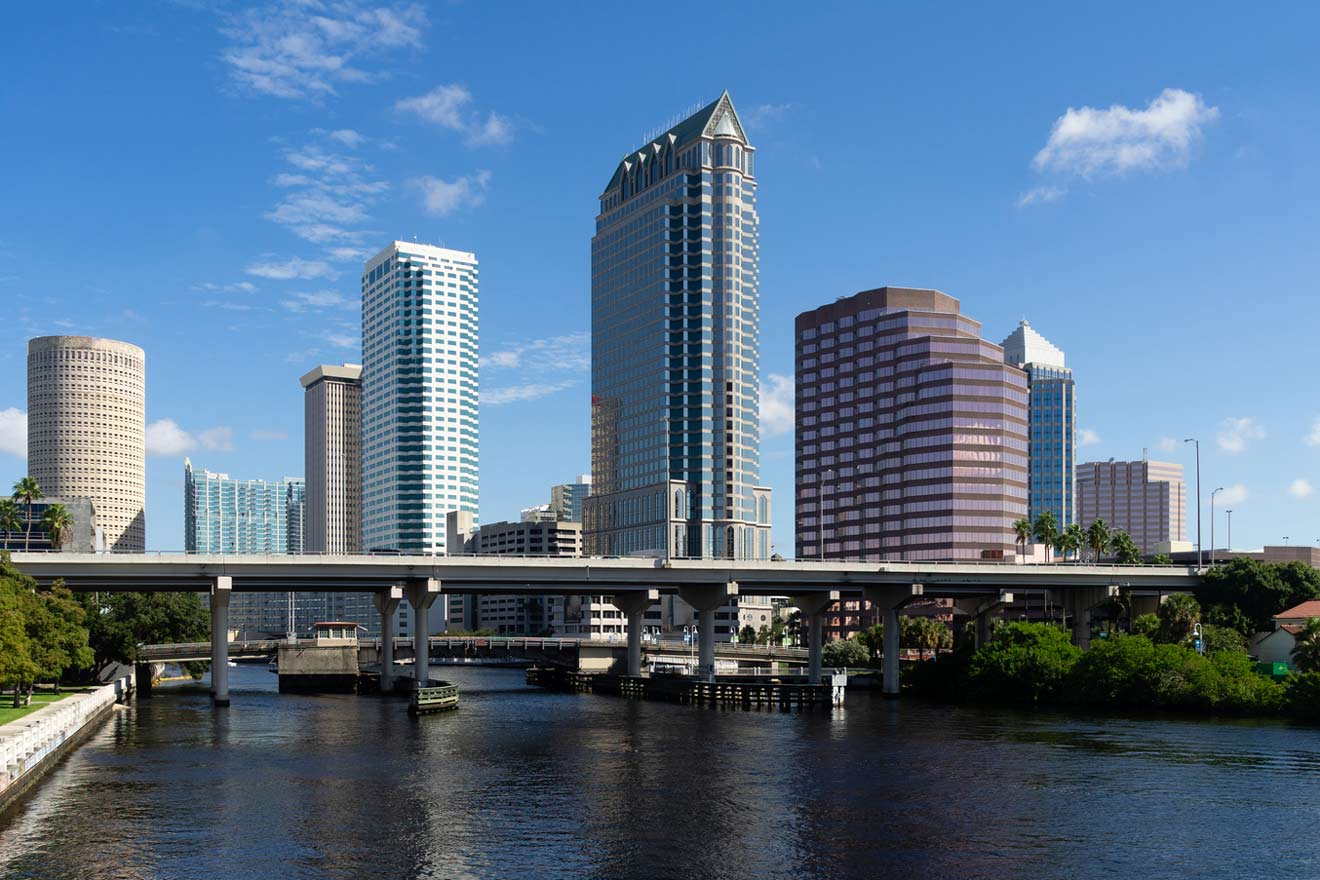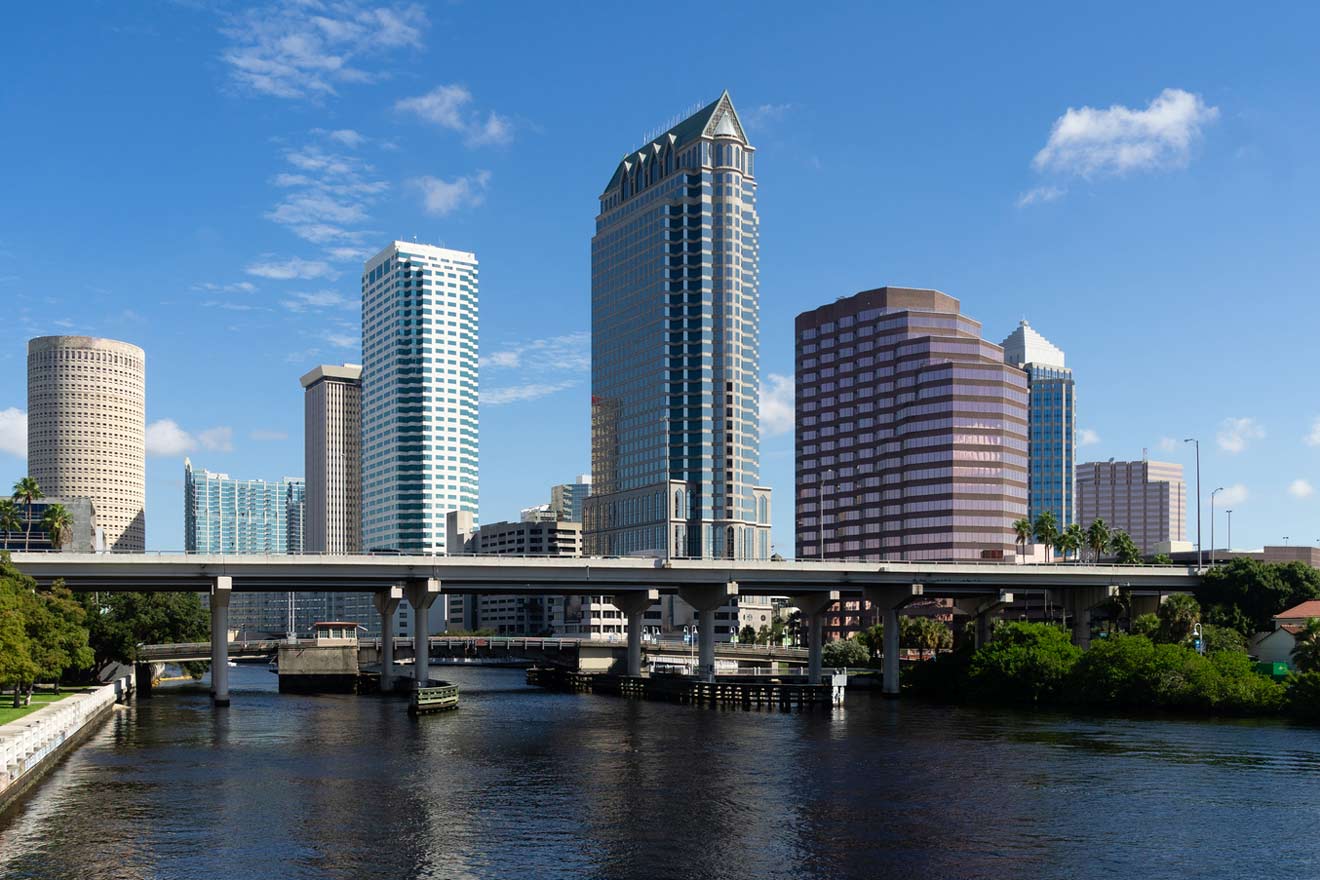 Relax and take in the gorgeous waterfront views with the gentle embrace of the Florida sun. The Tampa Riverwalk is a classic Tampa Bay experience along a 2.6-mile walk along the Hillsborough River.
The Tampa Riverwalk boasts many attractions from cute little shops to iconic restaurants, bars, and views! This is a great way to get to know Tampa better with your family and enjoy the city like a local!
Be sure to check out the Heights Market at Amateur Works, Curtis Hixon Park, and Sparkman Wharf, along with many of the other places to eat and shops!
You can also check out this awesome guided Tampa city tour in an electric golf cart! Ride around the city in style with the whole family to find all the best spots.
PRICE: $50
Book Your Guided Tampa City Tour Here!
17. Hop on the water and enjoy the Tampa Bay Fun Boat!
Experience Tampa Bay in a whole different way on this fun boat experience! Board the Tampa Bay Funboat!
A 36-foot deck boat with a 35 passenger capacity is a super fun activity to hit the sea and gaze at the gorgeous Tampa skyline.
This is a narrated experience so you really get the whole package with this trip and will learn plenty about Tampa!
You may get lucky and see some dolphins and other marine life! You can also arrange for a private charter, or select a sunset cruise to see the skyline at sunset or lit up at night!
Don't want to take your chances seeing dolphins and go on a cruise with a special focus and goal of seeing dolphins?
PRICE: Tampa Bay Funboat $18 for adults, $10 for kids / Dolphin Cruise $31 per person
book your Dolphin Sightseeing Cruise
18. Fly through the Sky at Empower Zip Lines
Your family trip to Tampa is incomplete without visiting Tampa Bay's ultimate ziplining destination!
The Empower Zip Lines classic and signature experience is a 2 hour guided zipline tour. Your kids will have a blast flying through the sky down 3,000 feet of zip line overlooking Mobbly Bayou Wilderness Preserve and Tampa Bay!
While this is an absolute dream of a family adventure, your little ones must be at least 10 years old to partake. If your kiddos make the age requirement, you guys can all enjoy walking along a 200 ft suspension bridge!
You can also experience an aerial obstacle course and an exhilarating rappel at the end! Get a glimpse of Tampa Bay's nocturnal side with a 2-hour Moonlight tour. This is definitely one of the best things to do in Tampa with kids!
PRICE: $74
19. Spend the day at Clearwater Beach!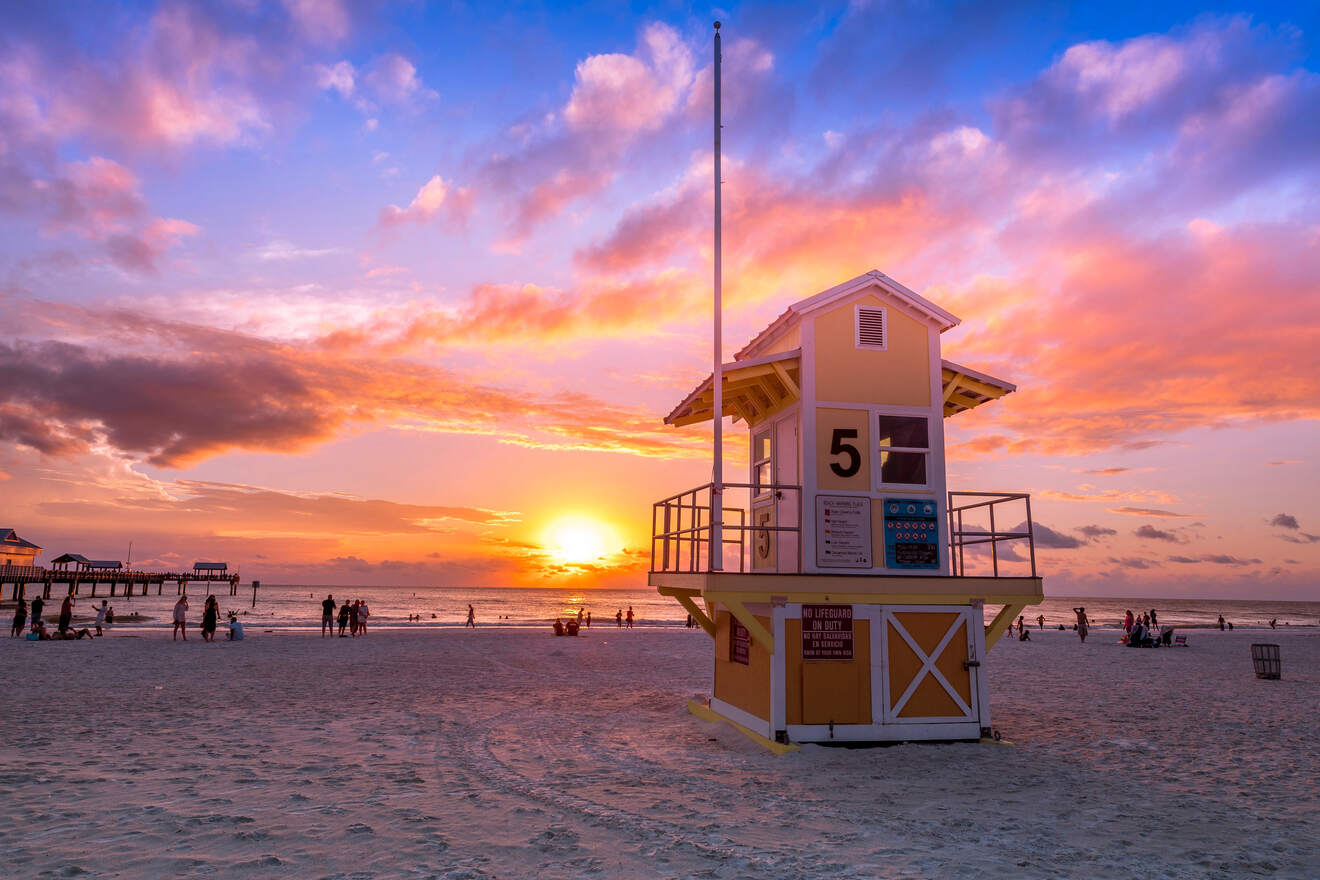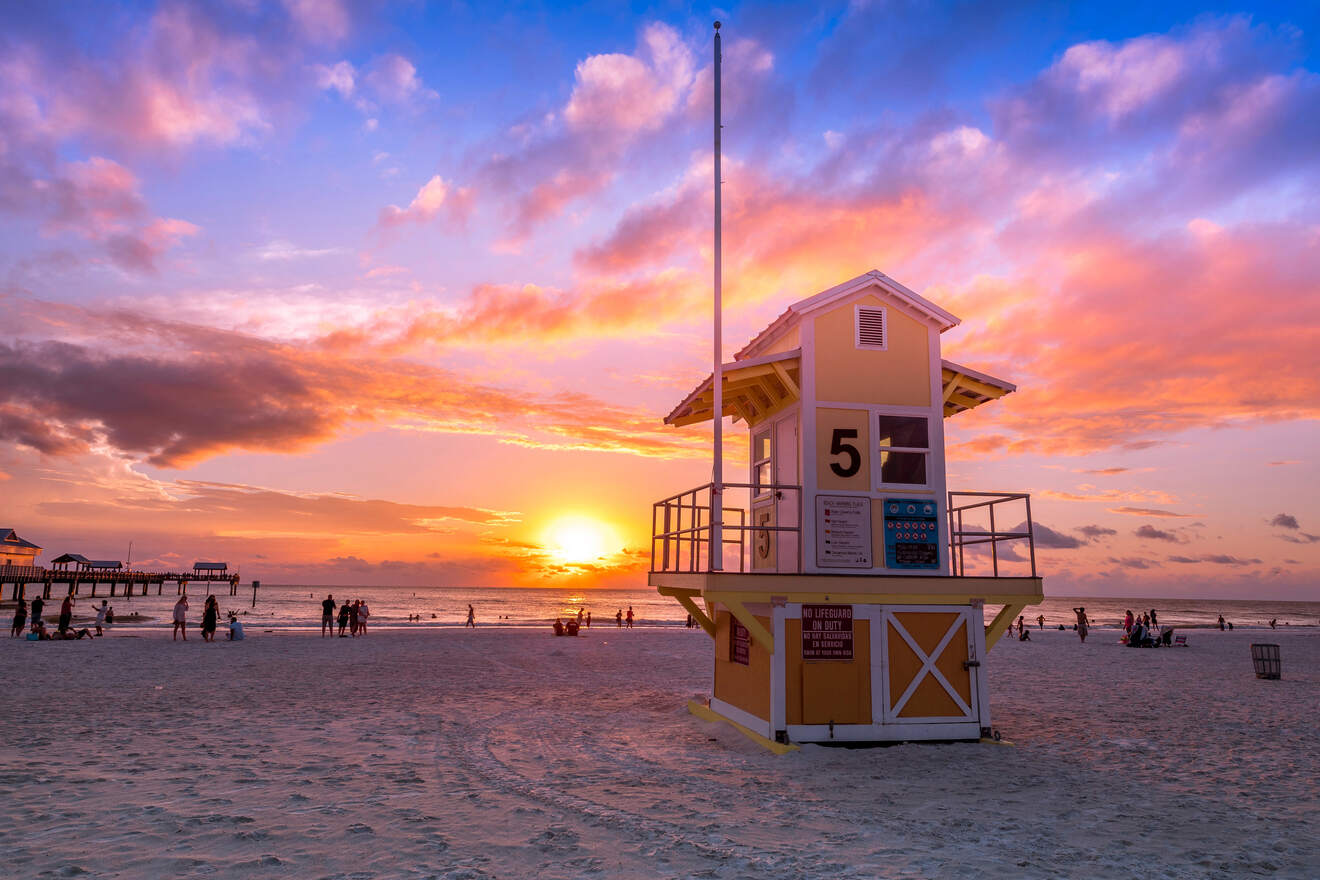 Clearwater beach has been rated one of the best beaches in all of the United States multiple times. This is due to its pristine beauty, white sand beaches, and endless possibilities!
Fall in love with the Gulf Coast of Florida, as it boasts gorgeous views and unforgettable swimming conditions and beach activities. Let the calm-turquoise waters rock you into deep relaxation and receive endless healing from the precious and ancient waters of the sea!
This is an excellent thing to do in Tampa with kids. You can unwind and sink into the white sugary sand while the kids play in the warm waters and splash around for hours.
| | |
| --- | --- |
| 🤩 Range of activities: | Large |
| 👪 Family-friendly score: | High |
| 🏛️ Best museum: | Glazer Children's Museum |
| 🎢 Top paid attraction: | Tampa Bay Dolphin Cruse |
| 🚶🏽‍♂️ Best free activity: | Tampa Bay RiverWalk |
| 👧 Best attraction for kids: | Busch Gardens |
FAQs about Things To Do In Tampa with Kids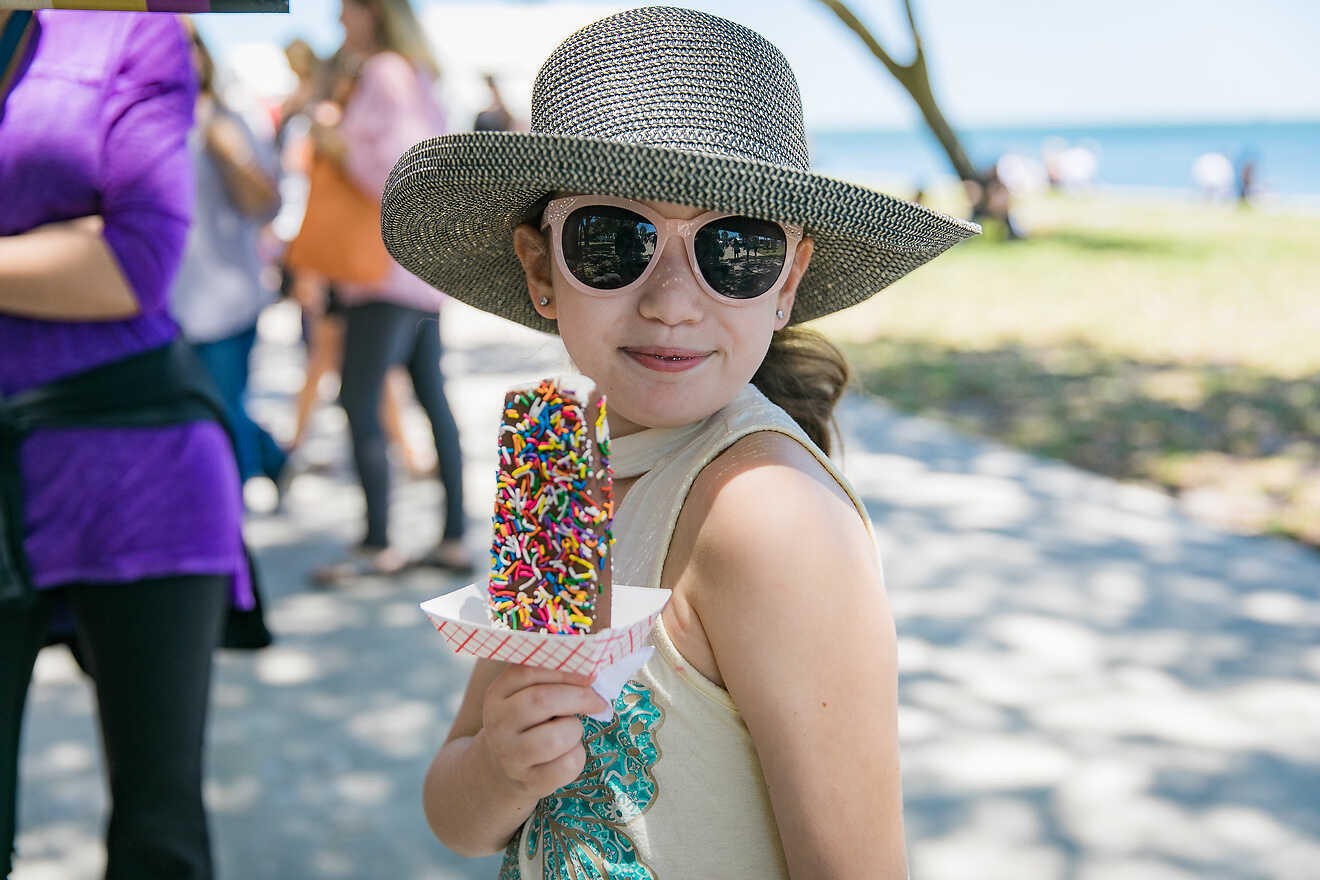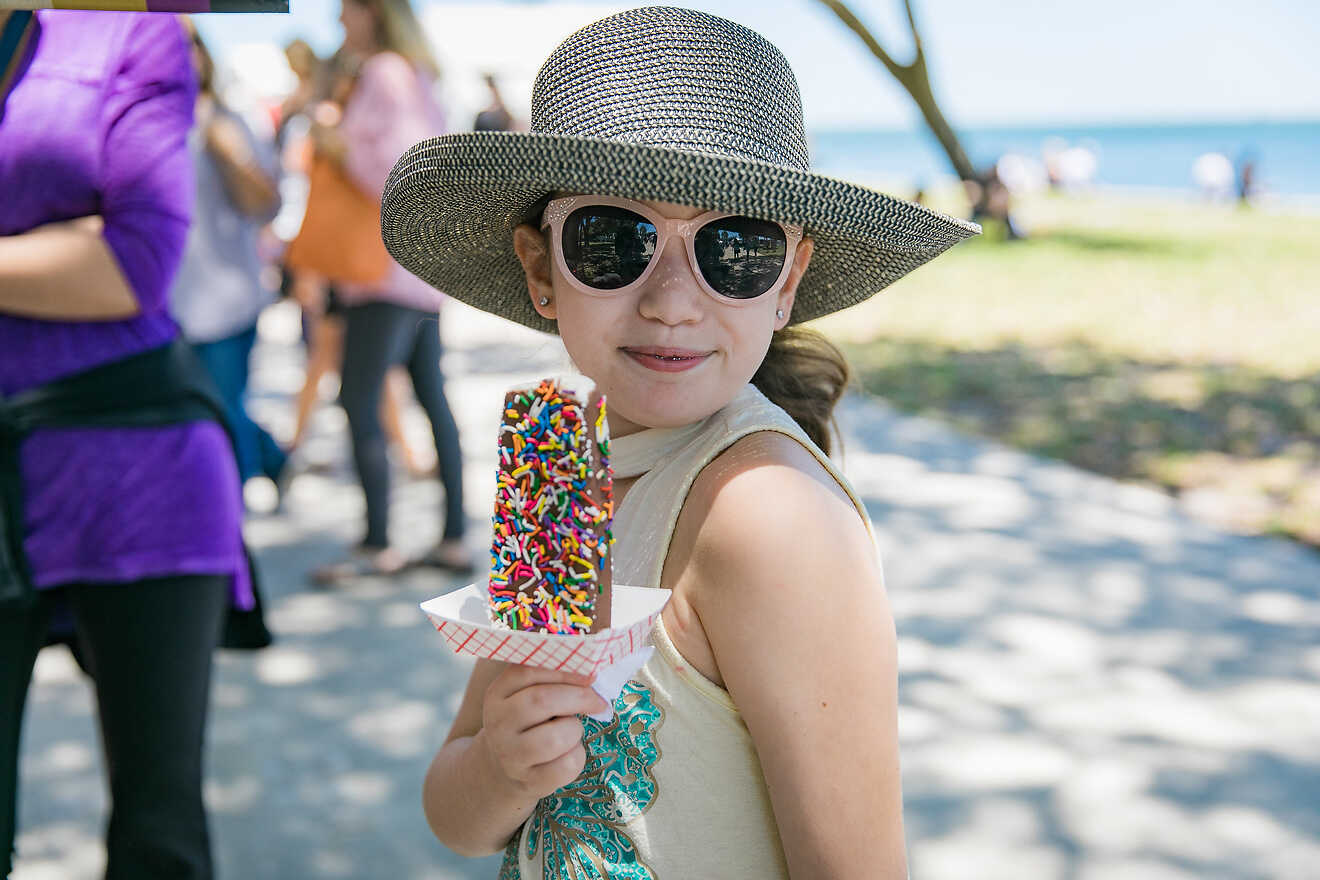 👪 What are some cheap things to do in Tampa for families?
There are tons of things to do on the cheap with your family in Tampa! Visit a state park, go to the beach, walk down Tampa Riverwalk, visit the Glazer Children's Museum for free on Tuesdays, and more!
👶 Free things to do in Tampa with toddlers?
Stroll down the Tampa Riverwalk, bring your baby to the beach, go to the Glazer Children's museum for free entry on Tuesdays, visit a county park, visit Bonnet Springs Park, and more!
🌃 What are some kid-friendly things to do in Tampa at night?
Enjoy a stroll down the Tampa Riverwalk and sightsee all sorts of fun activities and restaurants and shops, view the skyline at night, or take a night cruise with your little ones!
📳 What are the best things to do in Tampa with a teenager?
Conclusion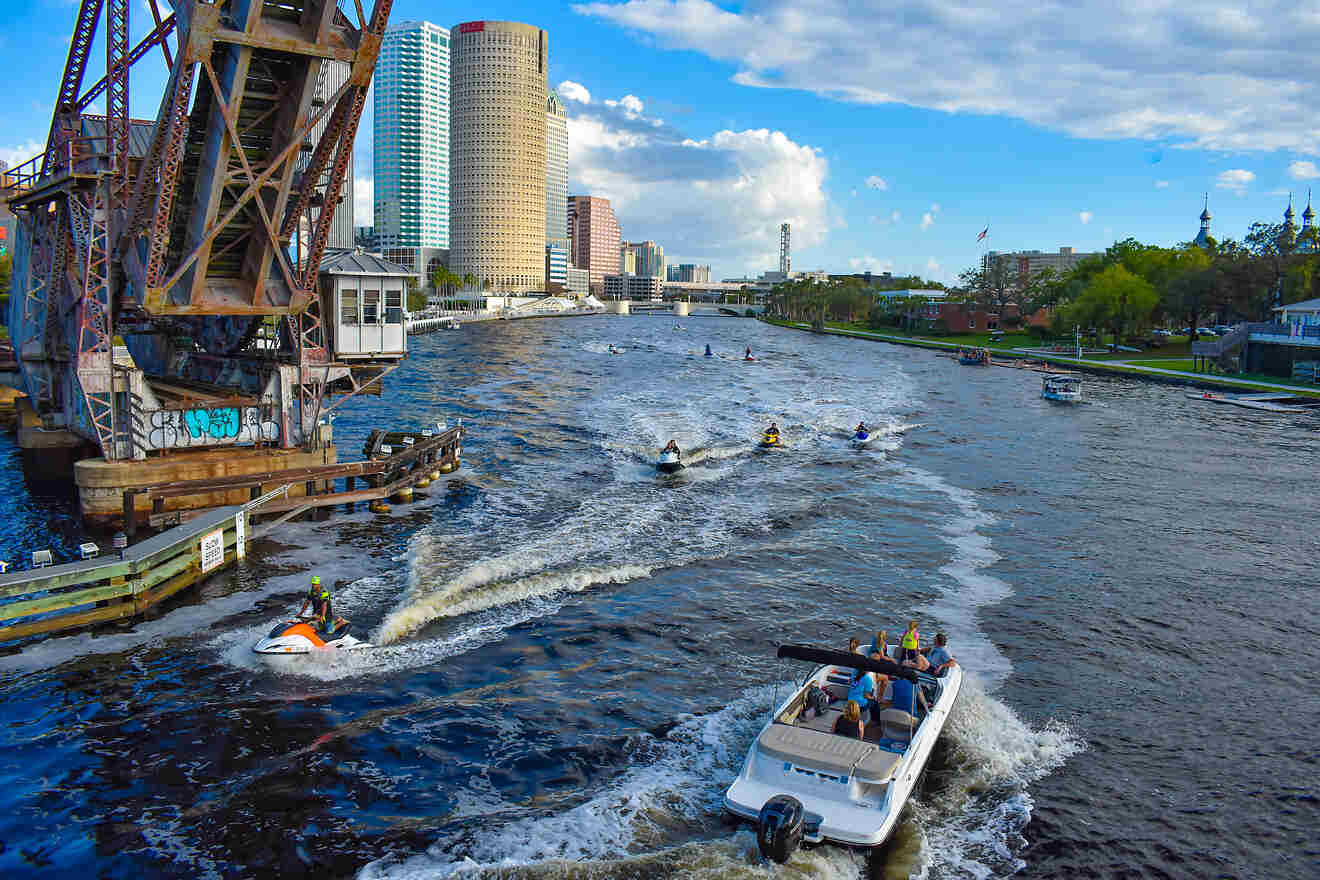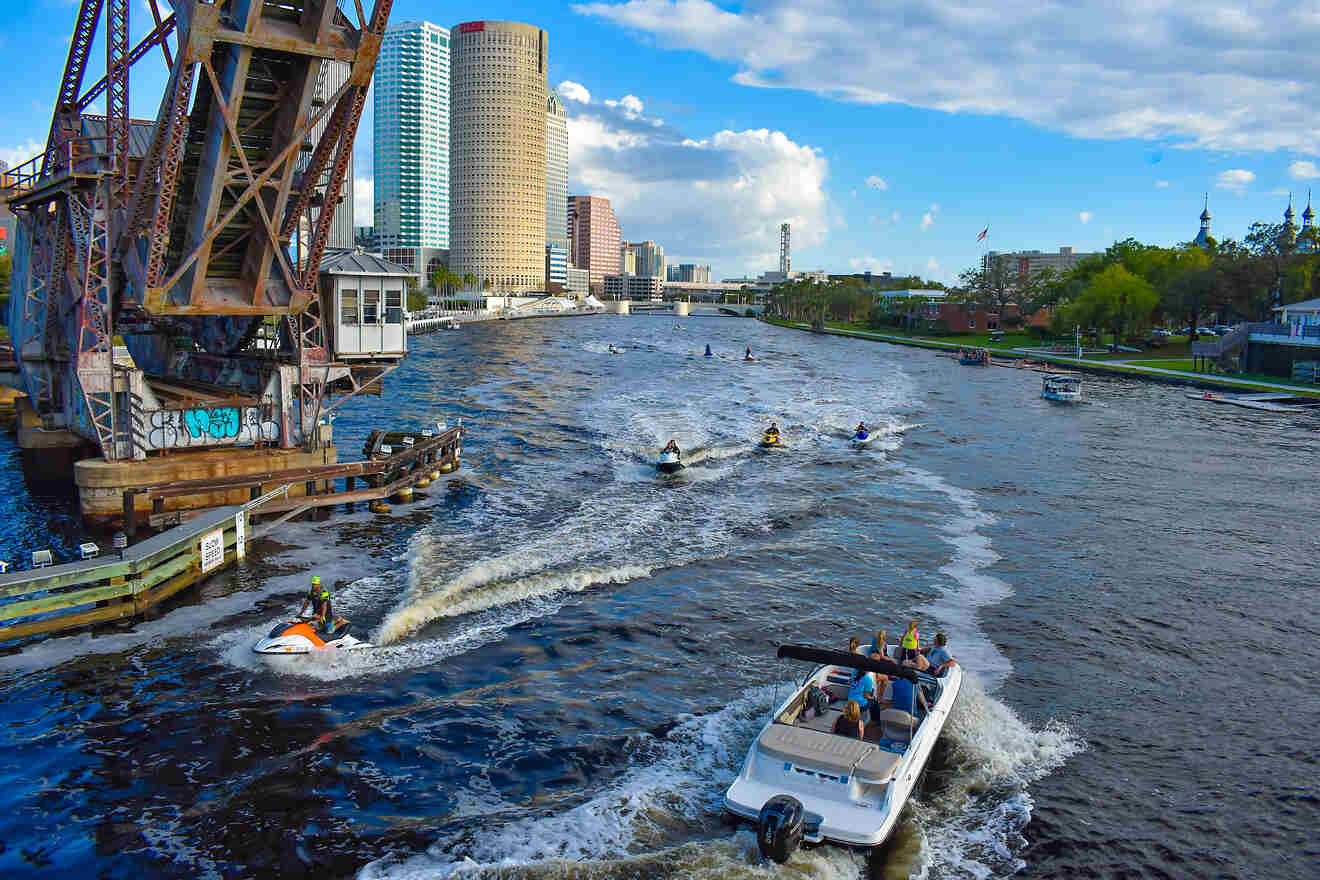 There you have it! 18 of the best things to do in Tampa with kids! Tampa is a super family-friendly destination that will be an experience that your kids will never forget!
This list has so many different things to choose from, there is no doubt that your family trip will be filled with tons of adventure and family fun!
I hope you enjoyed this list and made some unforgettable memories with your family!
In love and gratitude,
Amira G.
---
Pin it for later!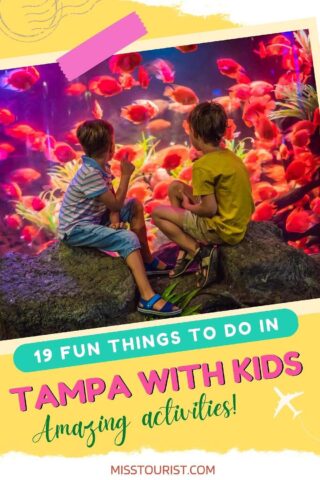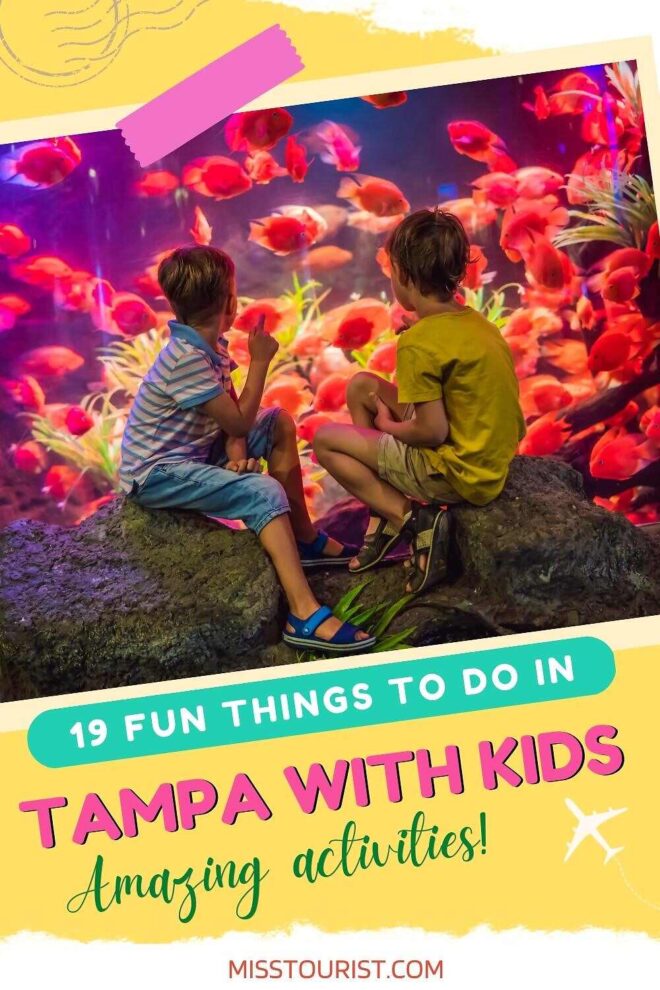 Pin it for later!