Matcha as a wellness world staple is nothing new. For the last few years, everywhere you look, digital creators, wellness experts, and probably your BFFs are running around town with a matcha drink in tow. To get to the bottom of this phenomenon, we tapped a list of experts to give us the scoop on the very best matcha powder around. It's time we try this smooth, milky green deliciousness.
Our collective matcha obsession knows no bounds, which is why we spoke to food and beverage professionals and matcha devotees alike to get the lowdown on what makes it so darn special. Turns out, we have a lot to learn. Matcha lovers have strong opinions, and luckily, they're sharing their secrets with us.
Different kinds of matcha powders are better suited to particular tastes and needs. You'll want to mix it up depending on whether you want to drink it straight, prefer it in a smoothie, crave a latte, or are just starting out and getting your toes wet in the wonderful world of matcha.
Featured image by Michelle Nash.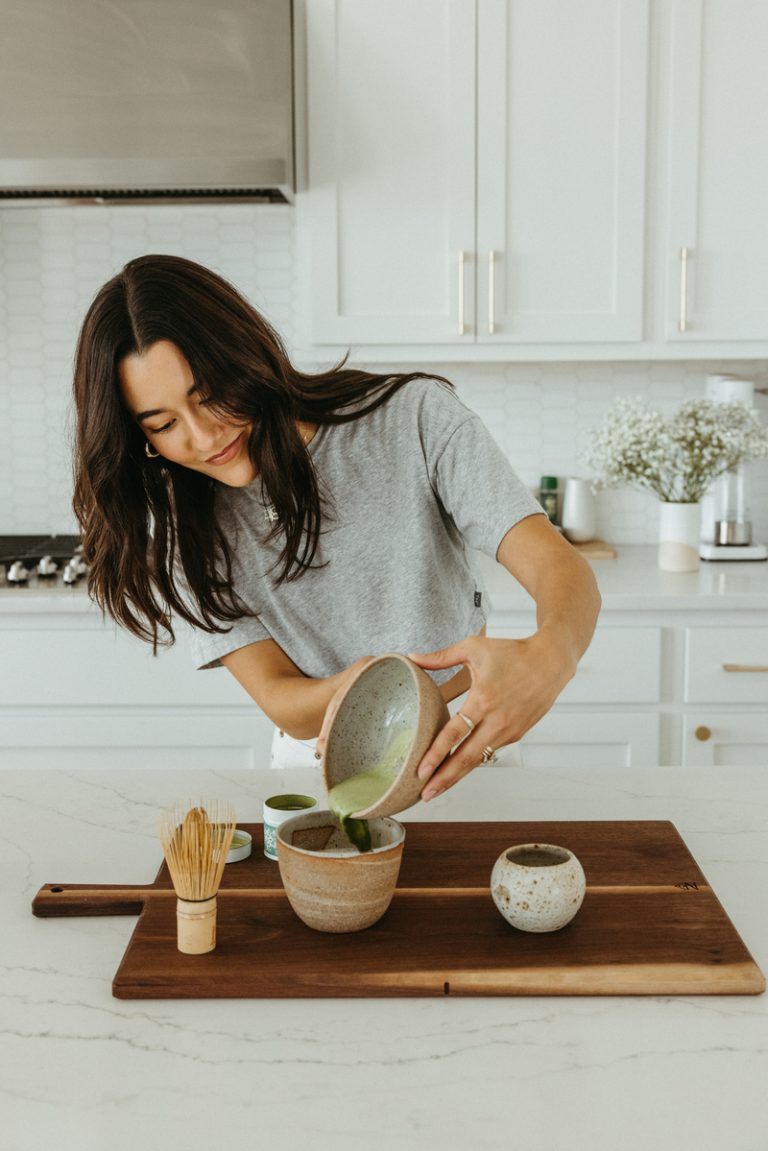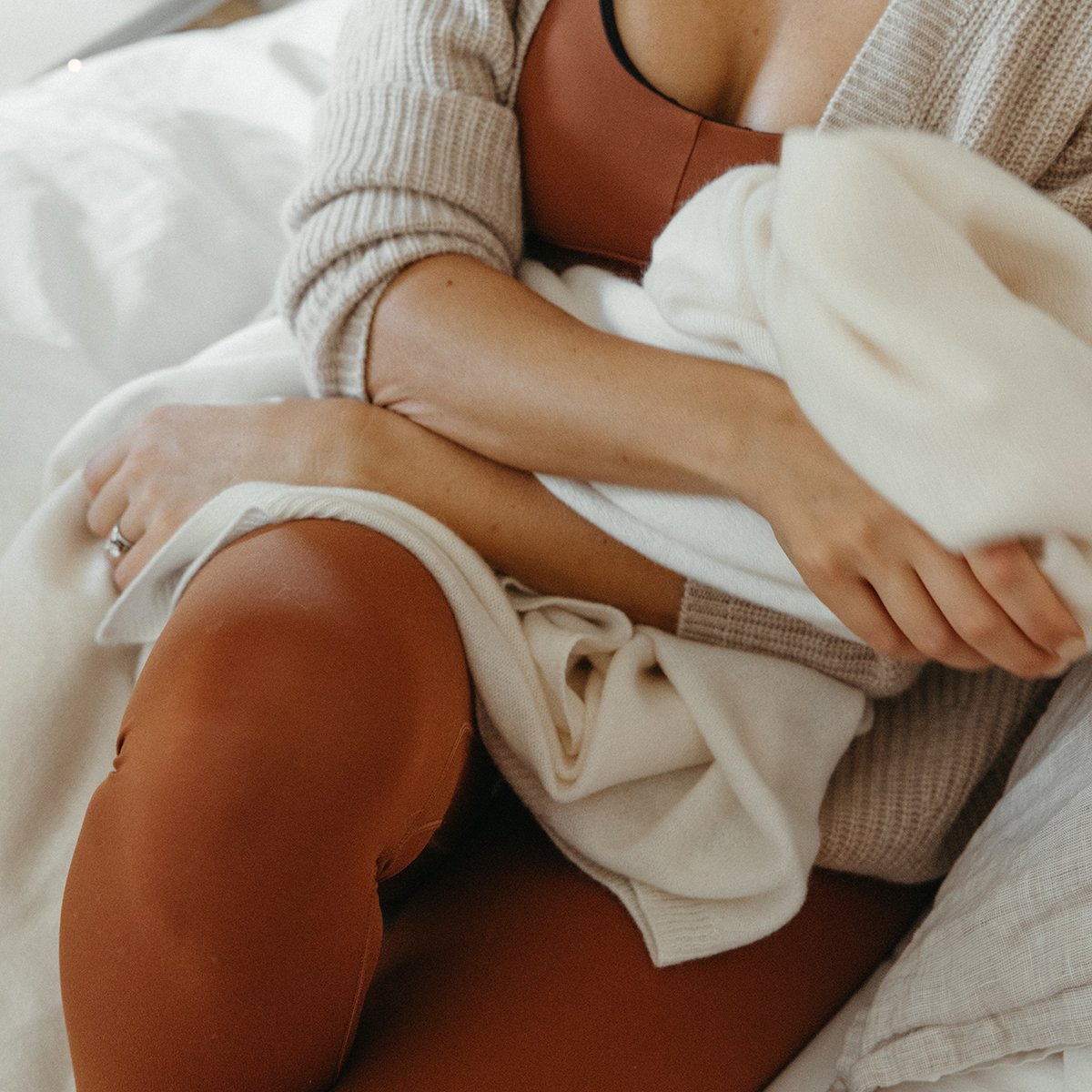 Subscribe
Sleep well.
Sign up to receive a FREE E-BOOK with 12 steps to your best sleep ever.
Thanks for Signing Up!
Oops!
Looks like you're already signed up or your email address is invalid.
Oops!
Looks like you unsubscribed before click here to resubscribe.
What is matcha?
Matcha is a very finely ground powder made of green tea leaves. The vibrant, bright green powder is whisked into hot water, after which you can add a milk of your choice or leave it as is. Not only is it visually stunning, but its distinct flavor and various health benefits have contributed to a surge in popularity.
Like green tea, matcha is high in a catechin called EGCG, which studies have shown to have a wealth of health benefits, including helping prevent heart disease, type 2 diabetes, cancer, and weight loss. It is also rich in chlorophyll, antioxidants, and amino acids. But most people are in it for the taste and ritual.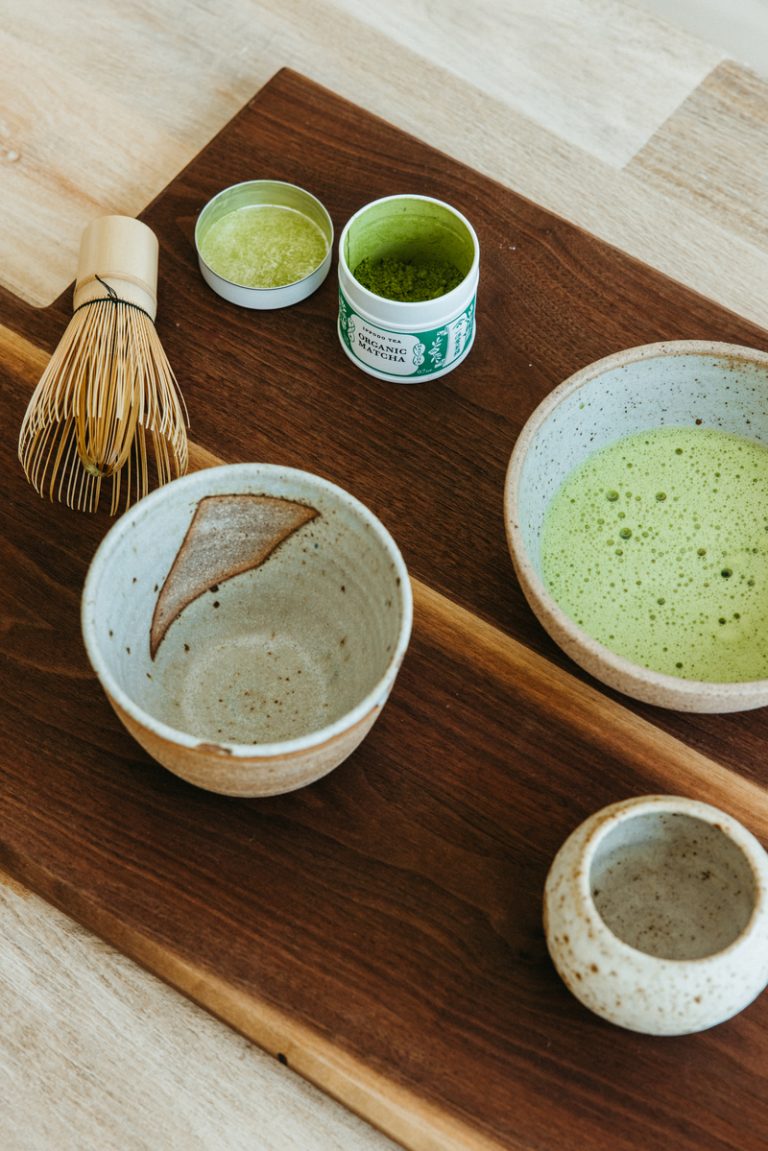 Matcha vs. Coffee
While it does have less caffeine than the average cup of coffee, matcha is still a caffeinated beverage. It won't necessarily be a suitable alternative for those with caffeine sensitivities. The difference is that the matcha buzz lasts longer, is more energizing, and has a cleaner comedown.
Professional baker and pastry chef Alexei Keats loves both its versatility and its impact. He tells us that, "matcha not only has a distinctive flavor and sweetness that can be used in a variety of drinks, pastries, and other delights, it makes a statement." Another devout matcha obsessive, Val Snow, Assistant General Manager at Jolene in New York City, notes that she's drawn to the complexity of the flavor. She loves that it has an herbaceous and very tannic mouthfeel but is also incredibly delicate.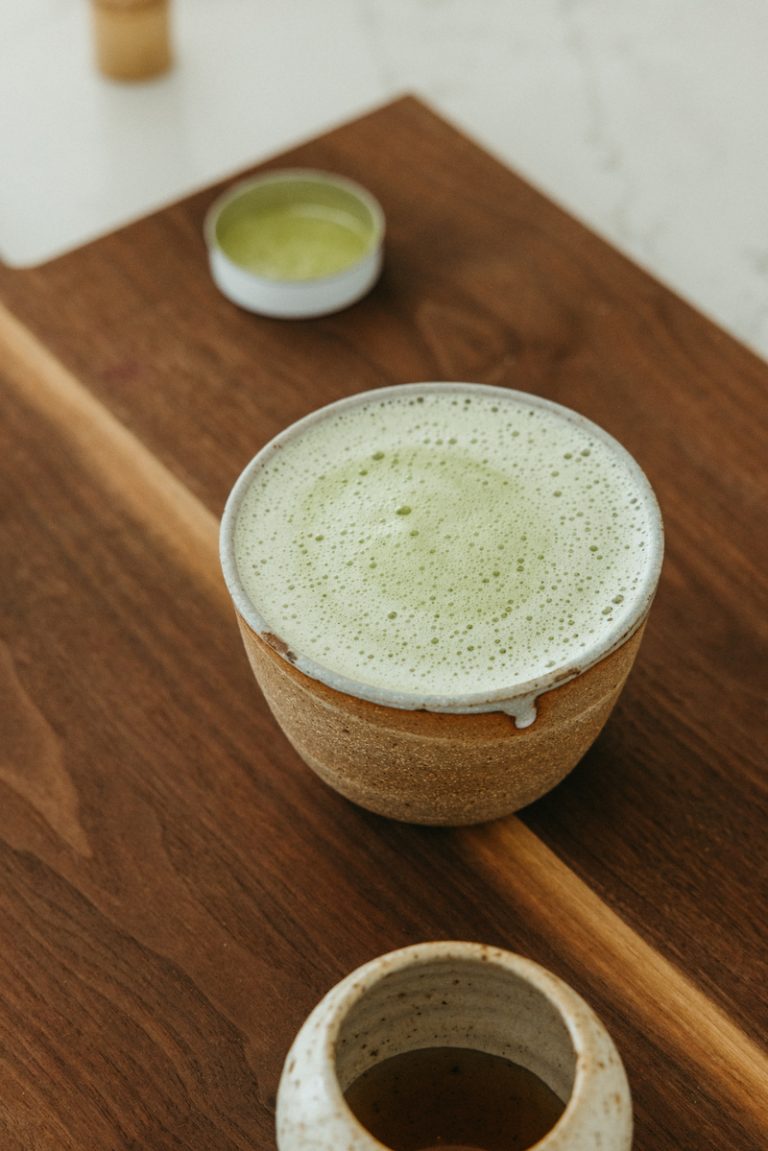 The Difference Between Ceremonial and Culinary Grade Matcha
You'll find that for the most part, matcha is divided into two categories: ceremonial grade and culinary grade. Not only can you drink it, but depending on what kind of matcha you purchase, you can cook with it as well. Keats explains that culinary grade matcha is the best type of matcha for cooking and baking. It generally has a very fine grind that blends well and retains its color and flavor even while baked at high temperatures.
As Vanessa Proctor Wall explains, if you're looking to drink matcha, you want ceremonial grade powder. Proctor Wall runs operations at some of Los Angeles' most popular restaurants, like Son of a Gun, Jon & Vinny's, and Petit Trois. She began drinking matcha over a decade ago and shares that as she began experimenting and moving through the different tiers of matcha, she fell in love with the earthy, umami notes in ceremonial grade matcha.
The finer the grind, the easier it will blend into your milk and leave you satisfied, without the grittiness of a poorly ground tea.
"As I moved to the ceremonial grade, I realized that much like any other tea, matcha could take on so many flavor profiles. Some are buttery and rich and some foam up better than others. You can really see how a certain kind might lend itself better to a certain application, such as making a latte."
Keats adds that when looking to drink matcha lattes, you'll want to use ceremonial grade matcha that's at least as fine as powdered chalk, if not finer. The finer the grind, the easier it will blend into your milk and leave you satisfied, without the grittiness of a poorly ground tea.
Some of Our Favorite Matcha Recipes: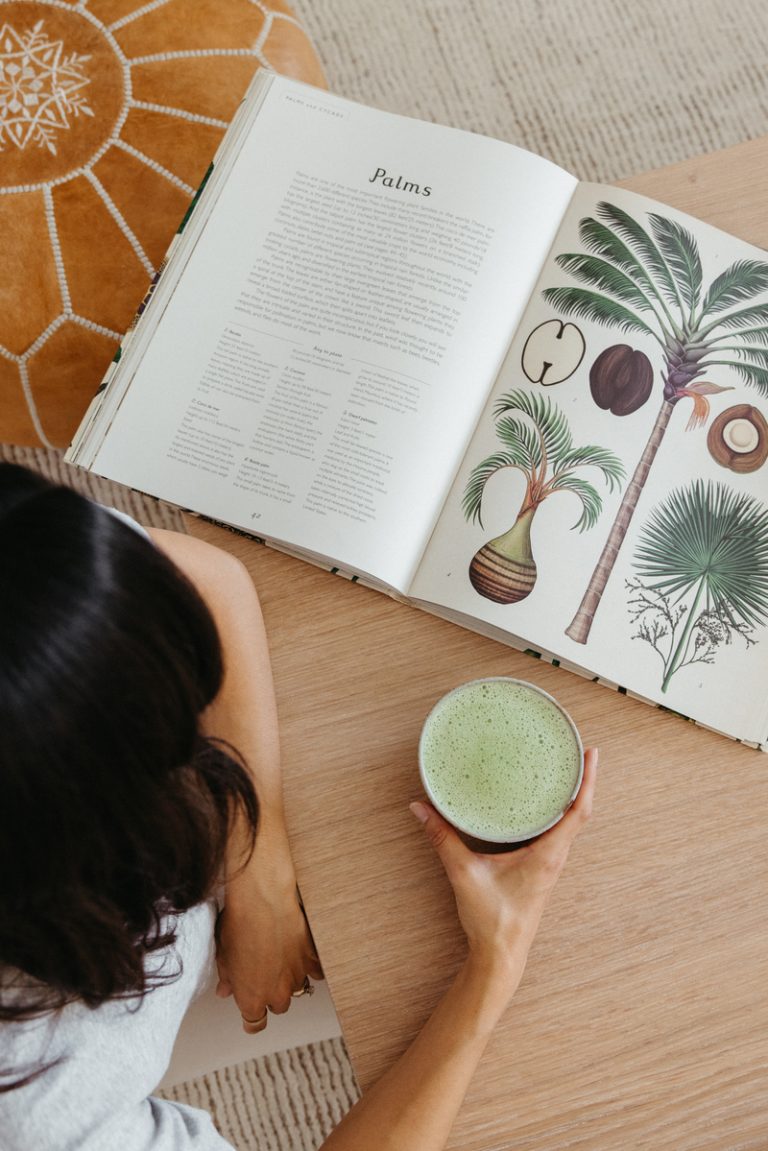 The Best Matcha Powder for Every Need
Pique Sun Goddess Matcha
Pique's ceremonial-grade matcha will elevate everything from your day to your skin, containing EGCG to firm and brighten your skin. It stands out due to its trees, which are cultivated with "35% longer shading periods to maximize phytonutrient potential." It's also quadruple toxin-screened and trusted by board-certified dermatologists and holistic nutritionists.
Matchaful Hikari Single Origin Matcha
This ceremonial-grade, single-origin matcha is the perfect fit for your morning latte or smoothie snack. It's sourced from a multi-generational single estate in the beautiful hills of Shizuoka, Japan. Matchaful is also a female-founded company, committed to providing matcha and botanical-based nutrition in the most sustainable and toxin-free way possible.
Kroma Beauty Matcha Latte
"5 years ago, I became obsessed with matcha and switched from my beloved morning coffee. I immediately felt better and no longer had the jitters from coffee; let alone the irritability, anxiousness, and mid-morning crash," said Kroma Founder, Lisa Odenweller. The calm, gentle boost of caffeine that this "beauty" matcha provides is the perfect wake-up call for those who need a break from the intensity of coffee. Three of its highlighted ingredients are also collagen, turmeric, and ginger, all of which provide tremendous health benefits and a great taste.
Matcha SuperLatte
Clevr's just-add-water matcha powder is a foolproof way to up your vitamin intake and elevate your morning. The earthy flavor, complemented with hints of oat and coconut, is only the beginning of the greatness this powder contains. Ashwagandha for stress reduction, probiotics for digestion, and reishi for immunity are just a few of the ingredients that help to support a healthy daily ritual.
Smith Tea No. 7 Matcha
Harvested in the early spring months in Katsura, Gifu Prefecture, Smith Tea's matcha powder promotes an increase of natural chlorophyll levels and L-theanine content. The rich and slightly sweet flavor is created by spirulina, cashew, and malt flavors. It's subtle, but deliciously distinct.
Vorda Ceremonial Grade Organic Matcha Mix
If you're looking for a matcha with a higher caffeine content, this ceremonial-grade, organic matcha powder from Vorda is your answer. The rich emerald-green appearance is complemented by cane sugar as its sweetener. Mix with water or a milk alternative for a beautiful, subtly-sweet morning drink.
Jade Leaf Matcha Organic Ceremonial Matcha
This naturally gluten-free and vegan matcha is cultivated across Japan, specifically in Okumidori, Komakage, and Yabukita. Jade Leaf is a potent matcha, and each jar contains about 15-30 servings. The batches are tested by a third-party company in the U.S. that screens for toxins and heavy metals to provide the healthiest and tastiest matcha.
Tea Bar Ceremonial Matcha
The sweet-umami flavor of Tea Bar's ceremonial matcha is a decadent powder that can be enjoyed on its own, or mixed in with other ingredients for a filling pick-me-up. Harvest from a small, family farm in Uji, Japan, this matcha powder is shipped fresh to the U.S. every month, and is best used within a three-month period.
Kimikura Matcha
One of Proctor Wall's top picks, this beautiful matcha powder is made by award-winning tea masters who closely monitor the growth of the tea leaves every year, then expertly grind and blend the matcha. It has a mild and delicate taste, making it perfect for those who want to enjoy matcha with only hot water added.
Cha Cha Ceremonial Grade Matcha
Actor Kate Easton is all about Cha Cha Matcha. She's one of our only matcha lovers who prefers to purchase her daily matcha, as opposed to making lattes herself at home. But don't think that makes her any less knowledgable! She's been around the matcha block. "After trying many of the brands, it's the one I always return to."
Ippodo Ummon Matcha Powder
Both Keats and Proctor Wall spoke at length about their love for Ippodo's selection of matcha powders. This is Ippodo's highest quality matcha tea. It is full-bodied, rich, and extremely rejuvenating. It's worth it just to check out the deep, vibrant emerald green shade alone!
Breakaway Matcha Blend 94
"If you're just going for a good cup of matcha for a little pick-me-up, I would look toward Breakaway Matcha. They are a marvelous company and they even have a matcha flight on sale to help newcomers find a flavor they might enjoy."  — Keats
Pantenger Organic Matcha Fine Culinary Grade 
Keats always sticks with this matcha brand when it comes to cooking and baking. He explains that in the case of making smoothies, especially a green smoothie, there's no need to break the bank with a high-grade (and highly expensive) ceremonial matcha. It blends really well and doesn't have the grass-like bitterness that other culinary matcha brands often contain.
Rishi Tea Everyday Matcha
James Beard award-winning author Amy Chaplin turns to Rishi's Everyday Matcha for tasty lattes. Its invigoratingly smooth flavor and bright green hue pair perfectly with your milk of choice. It's not too bitter but retains a strong flavor even when paired with milk.
Golde Pure Matcha
Just one teaspoon of this Japanese matcha blend has more caffeine than a shot of espresso, but since it's a natural source of L-Theanine, it promotes focused energy while preventing jitters and caffeine crashes.
Chalait Ceremonial Grade Matcha
"I love pairing Chalait Matcha with homemade almond cashew milk. I prefer it iced but will drink it cold in the winter, and this matcha powder happens to be delicious both ways." — Samantha Blank, entertainment manager at Hearst Magazine
Sugimoto Organic Ceremonial Matcha
As a morning coffee drinker who enjoys matcha (with a splash of oat milk) as her afternoon pick-me-up, Snow prefers this high-quality matcha blend. Not only is it delicious ceremonial grade matcha, but Sugimoto Tea Company works with farmers in the Shizuoka region of Japan and supports sustainable farming practices, such as Chagusaba.
Casa Zuma Spice Bowl and Spoon
This Caza Zuma spice bowl and spoon could not be more perfect (and aesthetic) for mixing up your morning matcha. This bowl is handcrafted, making each piece slightly unique. These products are dishwasher safe, making your morning drink an easy clean-up if you're in a rush.
Casa Zuma Ritual Mug 
This mug is the perfect way to romanticize your matcha. Made with porcelain and stoneware, this mug is ideal for lattes in any form, at any time of day. (P.S. It's out of stock at the moment, but stay tuned for the next mug drop! I can guarantee: it's going to be good.)
Fellow Stagg EKG Electric Gooseneck Kettle
I stand by the idea that the best way to build your latte in a pinch is with an electric kettle. The temperature comes out perfect for your latte and stays hot for up to 60 minutes (if you're feeling another drink calling your name). This beautiful matte black will surely catch everyone's eye in your kitchen.
Matcha Whisk, Spoon, and Scoop Set
This set is a must-have for all matcha lovers. Real bamboo makes for a durable, long-lasting addition to your kitchen tools. All the items in this set are beyond easy to clean and create the perfect line-up for your matcha-filled desires.
Filtrum Home Cloud Mug Matcha
This cloud mug is an adorable addition that you'll love to wake up to. This is definitely a statement piece, and it comes in four different colors: white, matcha, lavender, and rose. Ceramic pieces are always a great way to get excited about your daily barista duties.
Fellow Carter Everywhere Travel Mug
Not everyone has the time to sit and sip their matcha every morning. For those busy days, Fellow's travel mug is ideal. The simple style is perfect for any type of activity—from heading into the office to hitting the trail for a hike. The mug's highlight is the ceramic interior, which won't alter the taste of your matcha the way a stainless-steel mug might.
Kaishane Matcha Set
Chaplin likes to use a bamboo whisk and wide ceramic mug when making matcha at home. Made of all-natural materials, this Japanese matcha set includes a ceramic bowl, matcha whisk, teaspoon, and Beibenli bamboo brush. Proctor Wall emphasizes that the ceremony of preparing matcha in the morning can be a ritual that you incorporate every day to ground you, so you should really enjoy the process. Having a dedicated bowl, whisk, and bamboo measuring spoon makes that time feel a little more special.
P.S. Make matcha a part of your everyday. Get inspiration from Camille's intentional morning routine.
Every product is curated with care by our editors. If you buy something through our links, we may earn a small commission at no cost to you.
This post was originally published on August 20, 2021, and has since been updated.