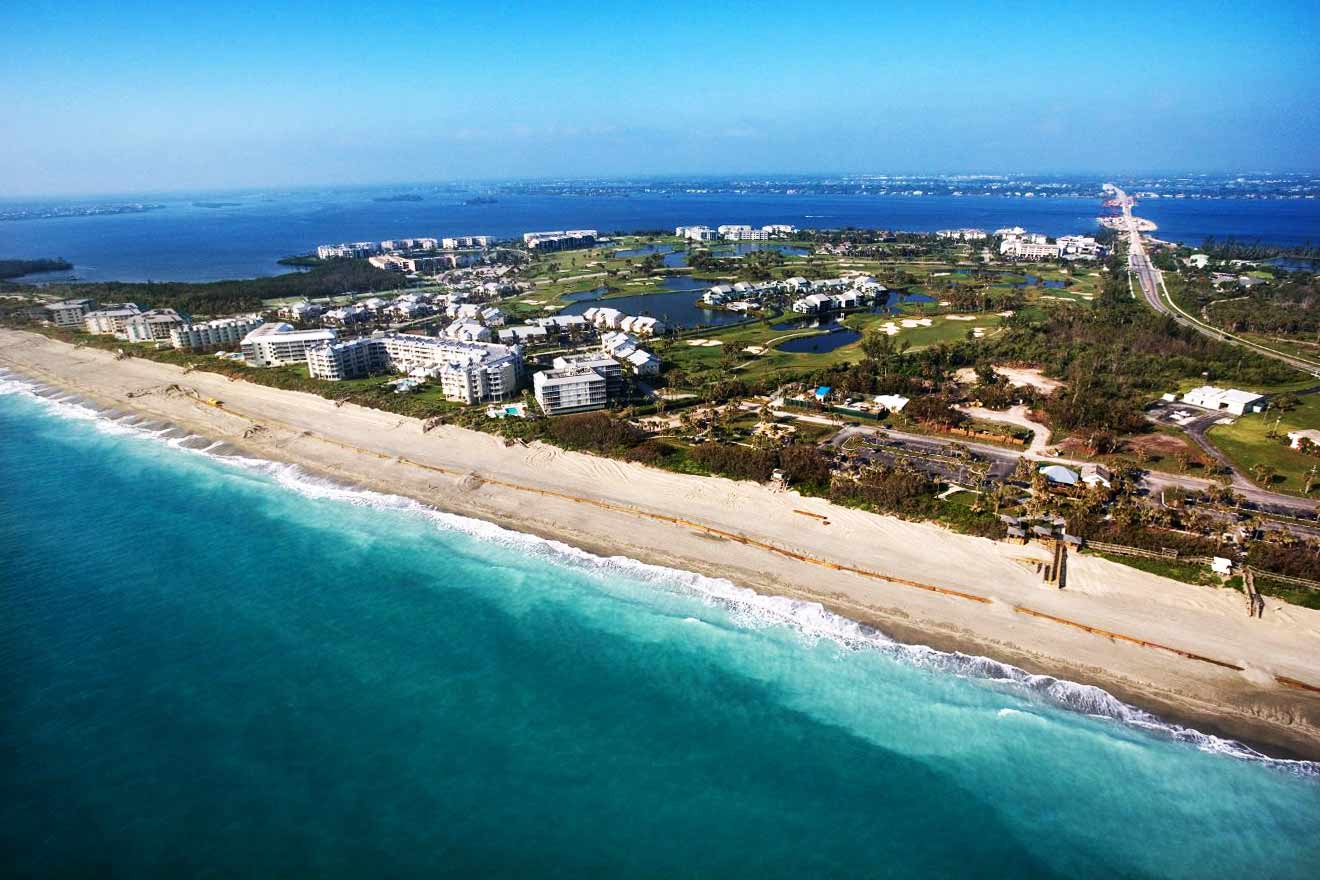 Spanning 26 miles (40km) of soft sandy beaches, Vero Beach, Florida, is best described by its motto, "sunrises, not high-rises." Although it's just 2,5 hours north of Fort Lauderdale, where I grew up, and both situated on the Atlantic ocean, they couldn't be more different.
Vero Beach is a laid-back beach town perfect for catching up on some R&R, and today, we're going over the 17 best things to do in Vero Beach! There is fantastic dining and shopping, museums and historic sites, and incredible nature waiting to be explored! It's also ideal for your next Florida vacation with kids, as Vero Beach has no shortage of family-friendly opportunities to have fun in the sun.
I made sure to include a little something for everyone and some amazing free options as well. Ready to plan a spectacular trip to Vero Beach, FL?
Here we go!
If you are in a hurry
There are so many unique experiences in Vero Beach that you can't find anywhere else, but the popular ones tend to fill up very quickly!
Here are the main things to book in advance:
1. Have some fun in the sun at Round Island Beach Park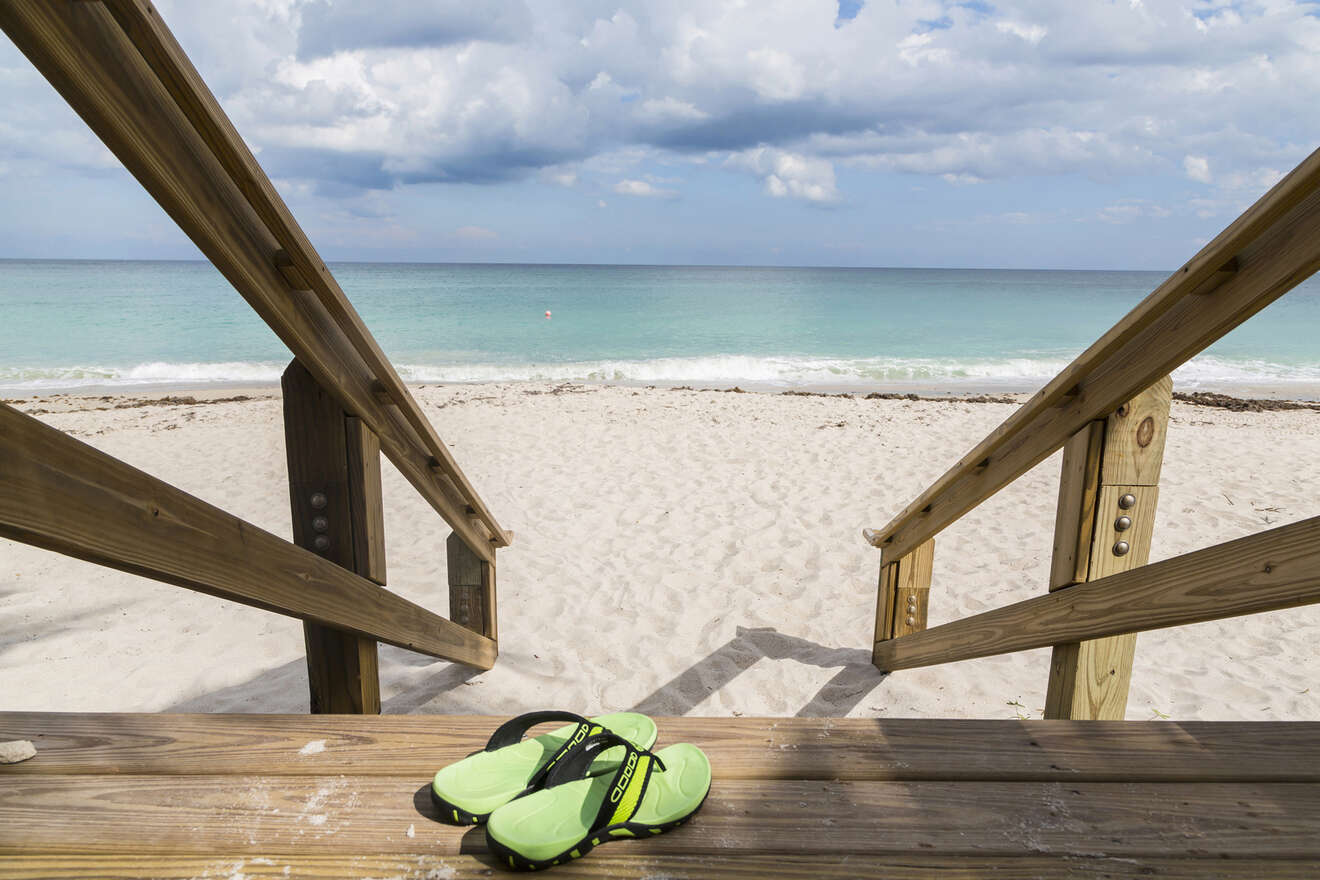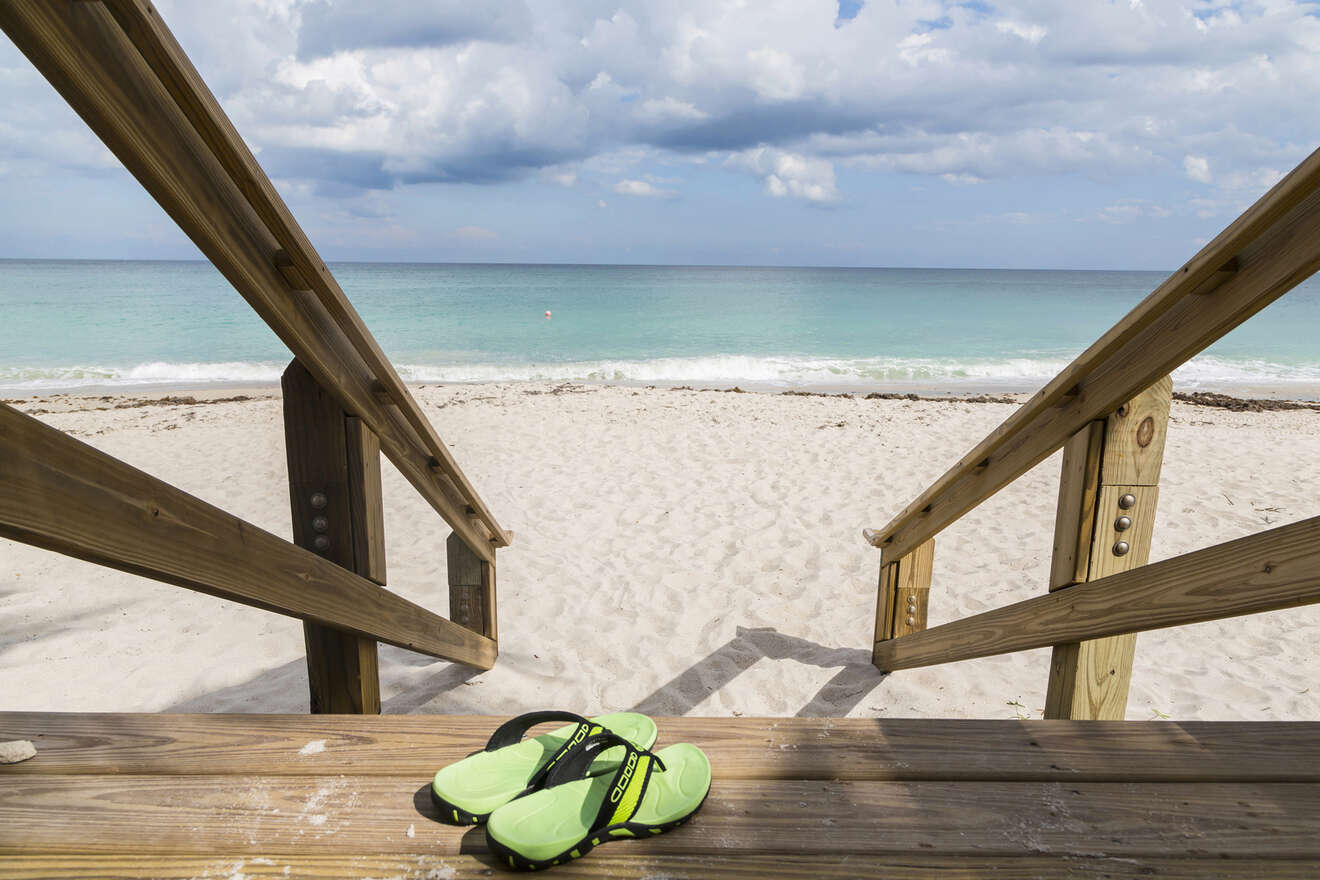 Spending the day at Round Island Beach Park is one of my favorite things to do in Vero Beach. If you haven't been there before, you'll understand why as soon as you visit!
Less than a 20-minute drive from downtown Vero Beach, Round Island Beach Park comprises 2 unique parks on opposite sides of A1A: Oceanside Park and Riverside Park. Each park is situated on the body of water its name suggests, and both offer a peaceful, relaxing retreat in nature.
Round Island Oceanside Park is considered one of the places to go to the beach in Vero Beach, and I wholeheartedly agree! It has everything you need for a perfect beach day: picnic pavilions, a playground, grills, restrooms, and a wide short, which I love. Oceanside Park is also a fantastic place to spot dolphins!
What really makes this beach locale so special is that it's just across the street from its sister park, Round Island Riverside Park, on the Indian River Lagoon. Riverside Park is a ton of fun to explore – climb up to the top of the observation tower to look out for manatees, adventure down one of the gorgeous nature trails, or take a stroll along the 400 ft (125m) boardwalk!
2. Discover the sunken past at the McLarty Treasure Museum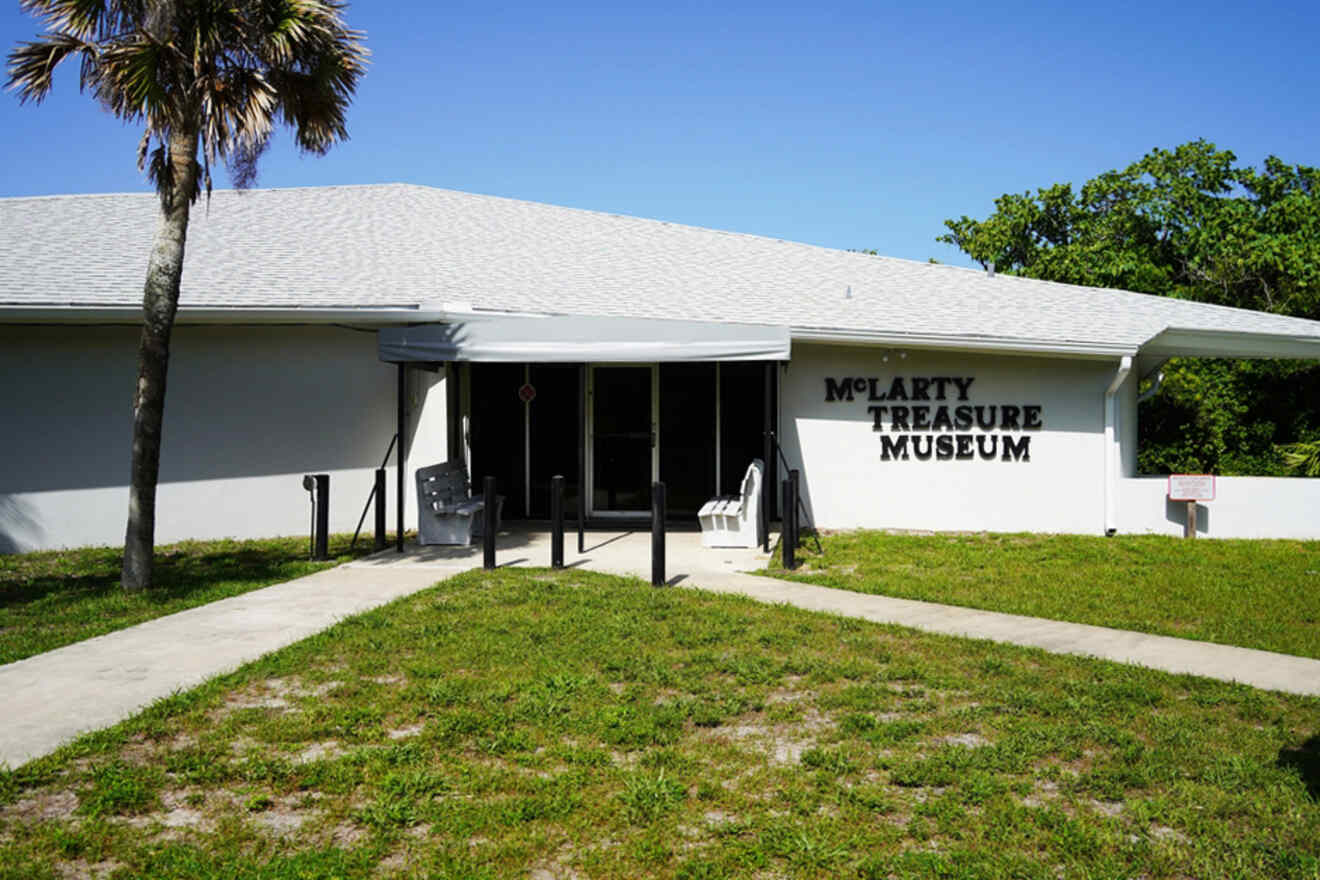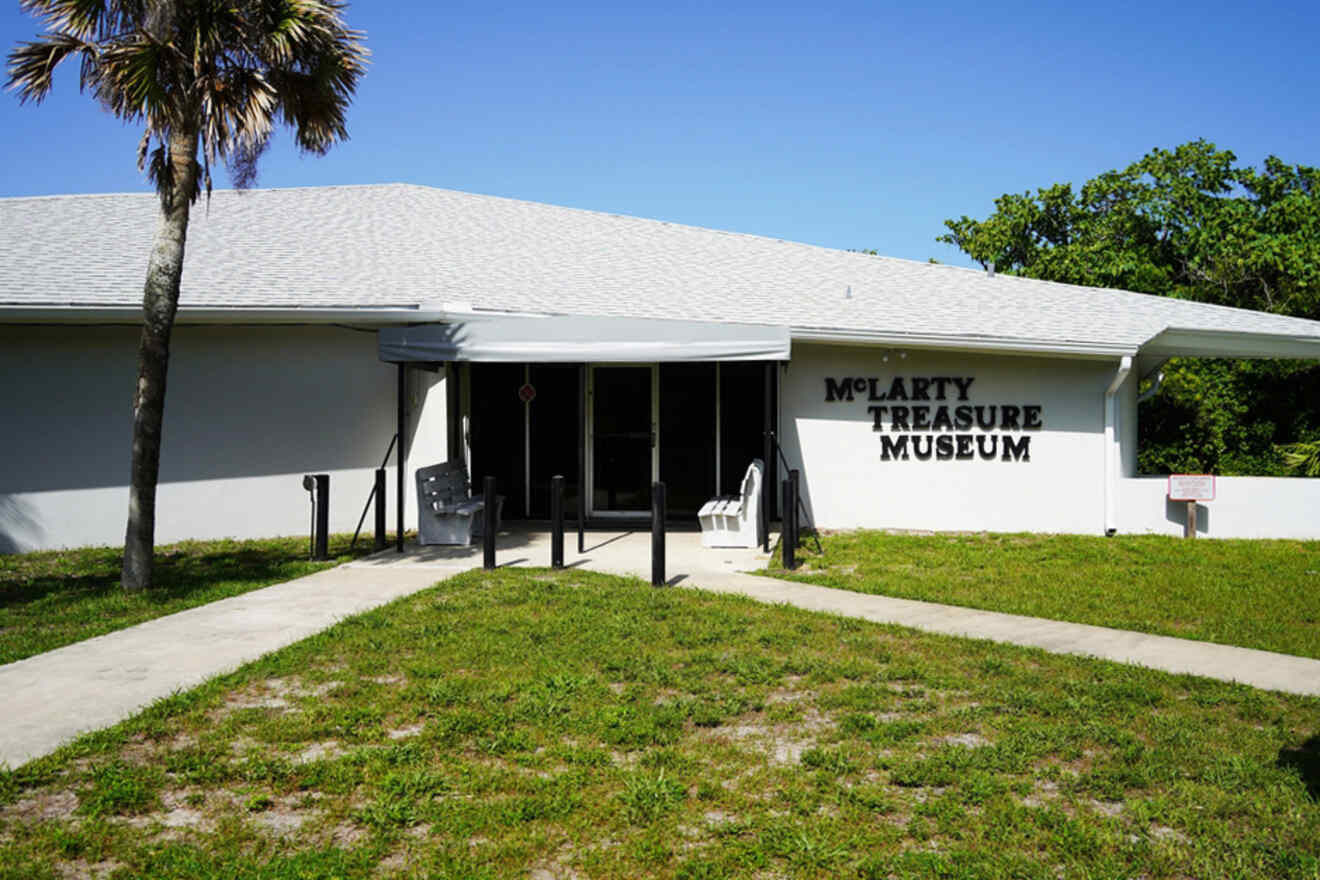 Sebastian Inlet State Park is known as a surfer's paradise in Vero Beach, Florida, with an iconic surf spot called Monster Hole. Its jetties are also a hotspot for fishing! But even if you're not into either of those, a visit to Sebastian Inlet State Park is 100% worth it to stop by the McLarty Treasure Museum.
In 1715, 11 Spanish galleon ships teeming with gold, silver, copper, and riches met an untimely end, sinking just offshore during a hurricane. At the McLarty Treasure Museum, learn about the fascinating story of this Spanish fleet, see artifacts from the wreck, and walk out to the observation deck on the Atlantic ocean.
This cozy museum is a wonderful step back in time, an escape from the Florida heat, and one of the best things to do in Vero Beach, Florida, with kids!
PRICE: Admission to Sebastian Inlet State Park is US$8 per vehicle. McLarty Treasure Museum admission is US$2 per person
3. Stroll through the McKee Botanical Garden in Vero Beach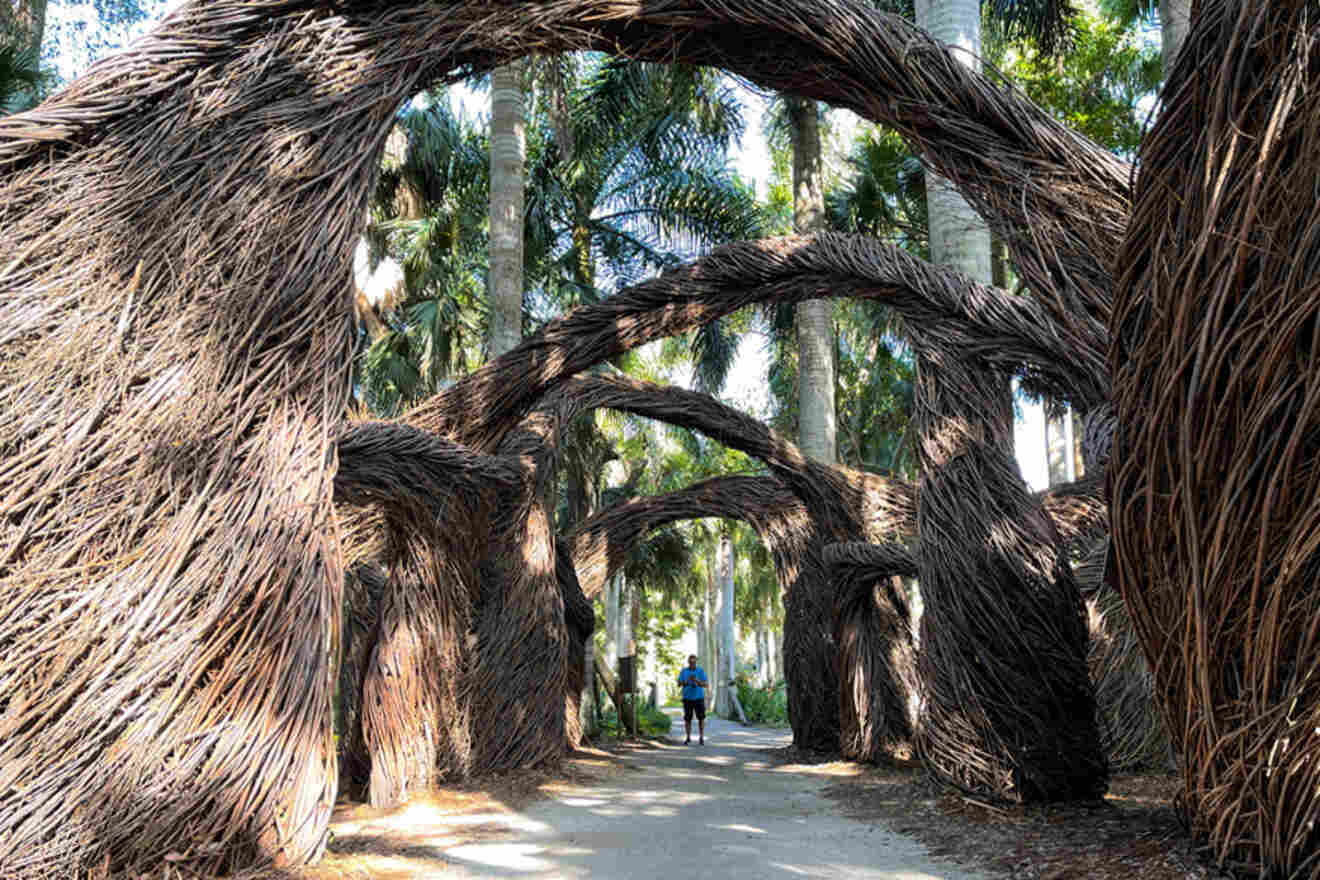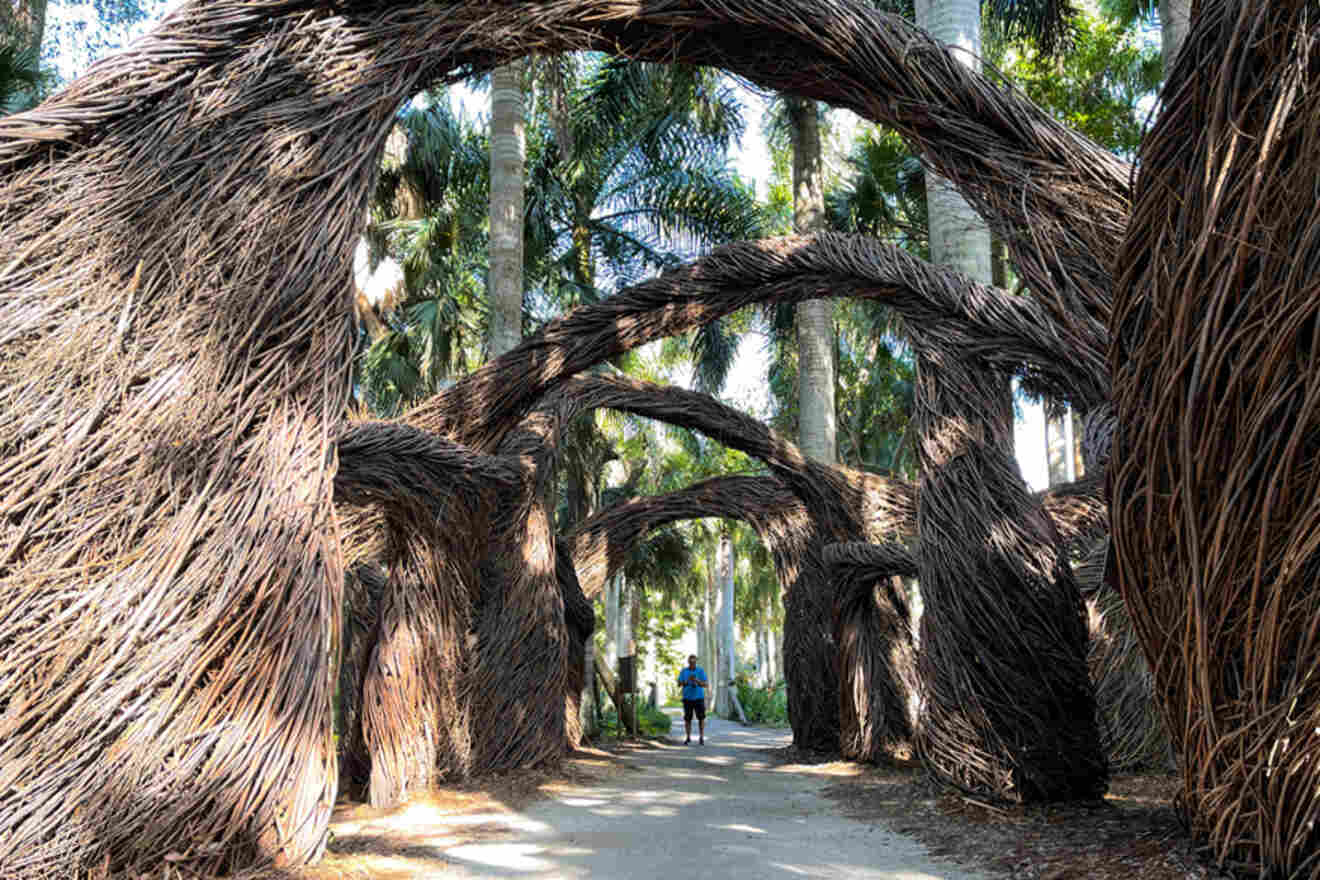 Enter the enchanting world of McKee Botanical Garden in Vero Beach, FL, listed on the National Register of Historic Places. It is home to over 10,000 plants in its 18-acre (7 hectares) tropical hammock!
As you adventure through the lush greenery, you'll see why the McKee Botanical Garden was once called McKee Jungle Gardens back in its heyday – it's an absolute tropical paradise! McKee Botanical Garden has also been recognized for its significant preservation efforts on a national scale.
You'll find peace and tranquility in this beautiful place. Its founders' mission was to create a "wild place of natural beauty," and McKee Botanical Garden is just that. If you're looking for things to do in Vero Beach, Florida, with kids, be sure to stop by the McKee Children's Garden, a magical place for your little ones to learn and explore.
When you've worked up an appetite, head to the Garden Café for fresh salads, soups, sandwiches, wraps, and plenty of kid-friendly options as well!
NOTE: The McKee Botanical Garden hosts a ton of fun, exciting events throughout the year, so check out their event schedule while planning your next Vero Beach trip!
PRICE: US$15 for adults, US$10 for children
4. Shop and dine down on Ocean Drive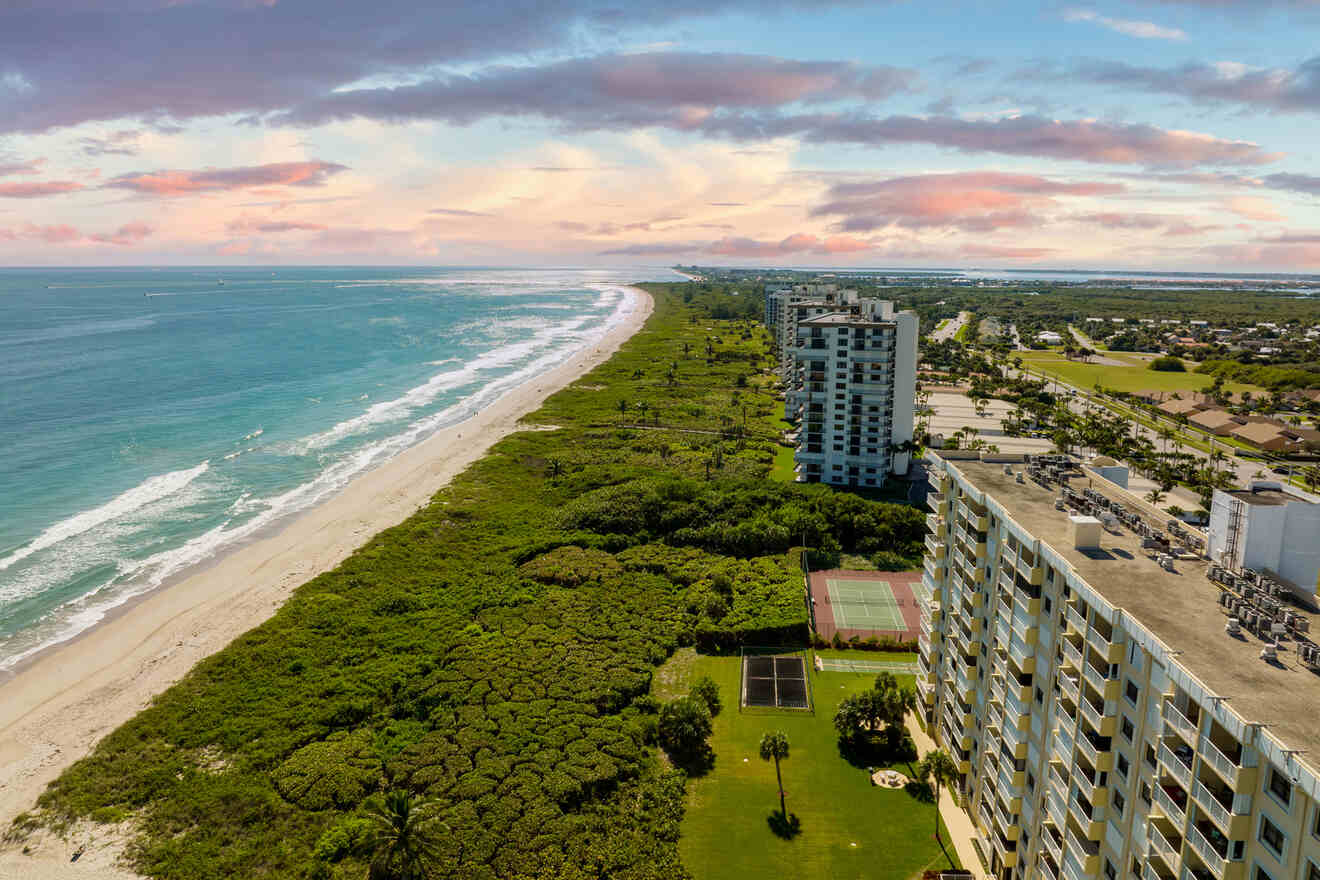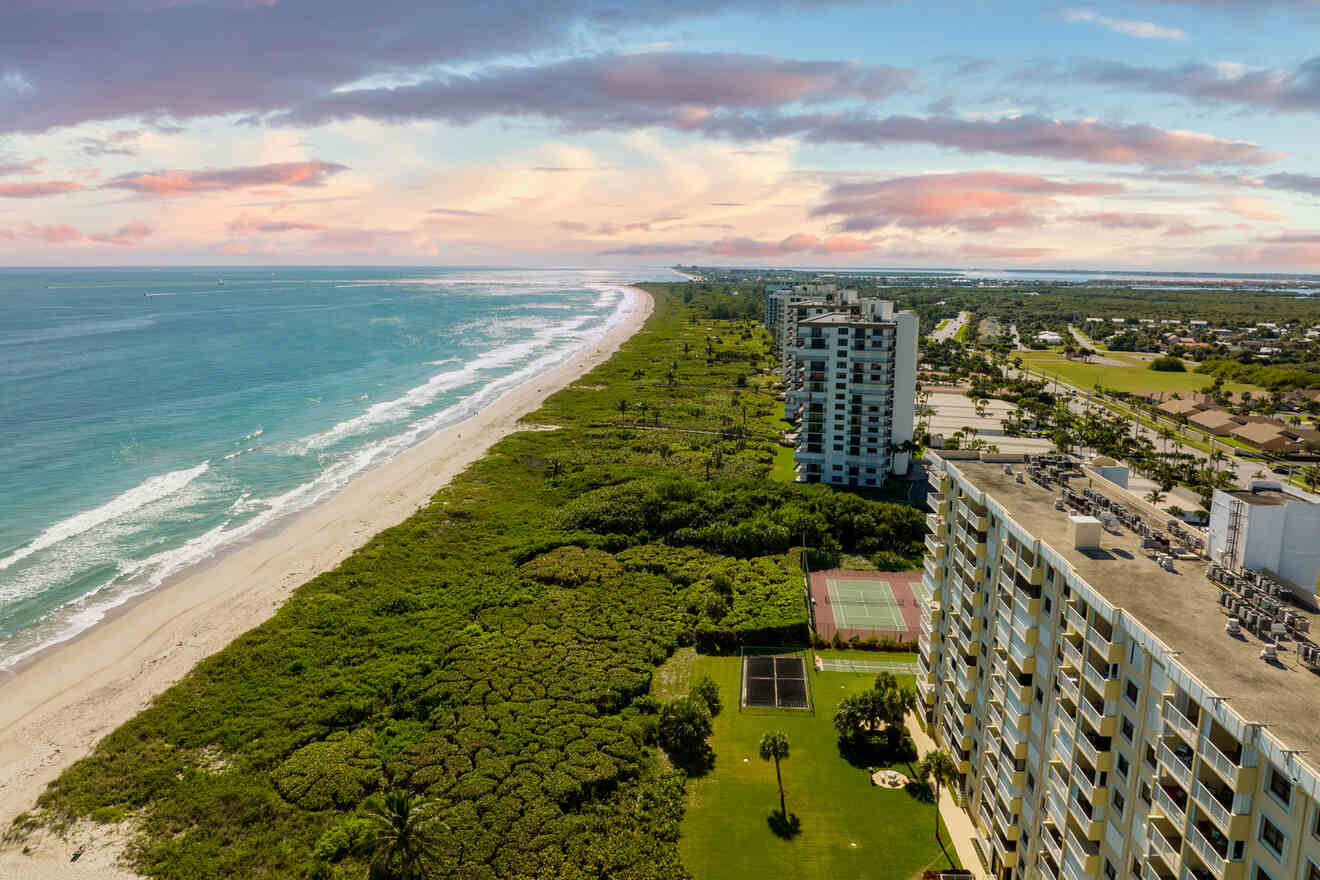 Ocean Drive, referred to as Oceanside by locals, is the area for shopping, dining, arts, and culture in Vero Beach, FL. Savor freshly caught seafood at one of the phenomenal restaurants along Ocean Drive, shop local at the many boutiques and vintage stores, wander through art galleries, and catch a show at #12 on our list!
The best part about Ocean Drive is that everything is within walking distance. You can hop from shop to shop, bar to restaurant, and gallery to gallery with ease, right along the Atlantic ocean. You also have the option to see the local sights on a fat bike tour (US$95), which is always a fun way to explore a new city!
Grab a bite at Vero Beach staple Waldo's Restaurant, famed for its fascinating history, driftwood structure, and swapping views. If you'd like to splurge on a nice dinner out, I recommend a meal at The Tides, as this sophisticated Vero Beach restaurant is highly celebrated by locals and tourists alike for its seafood, service, atmosphere, and wine selection.
5. Get inspired at the Vero Beach Museum of Art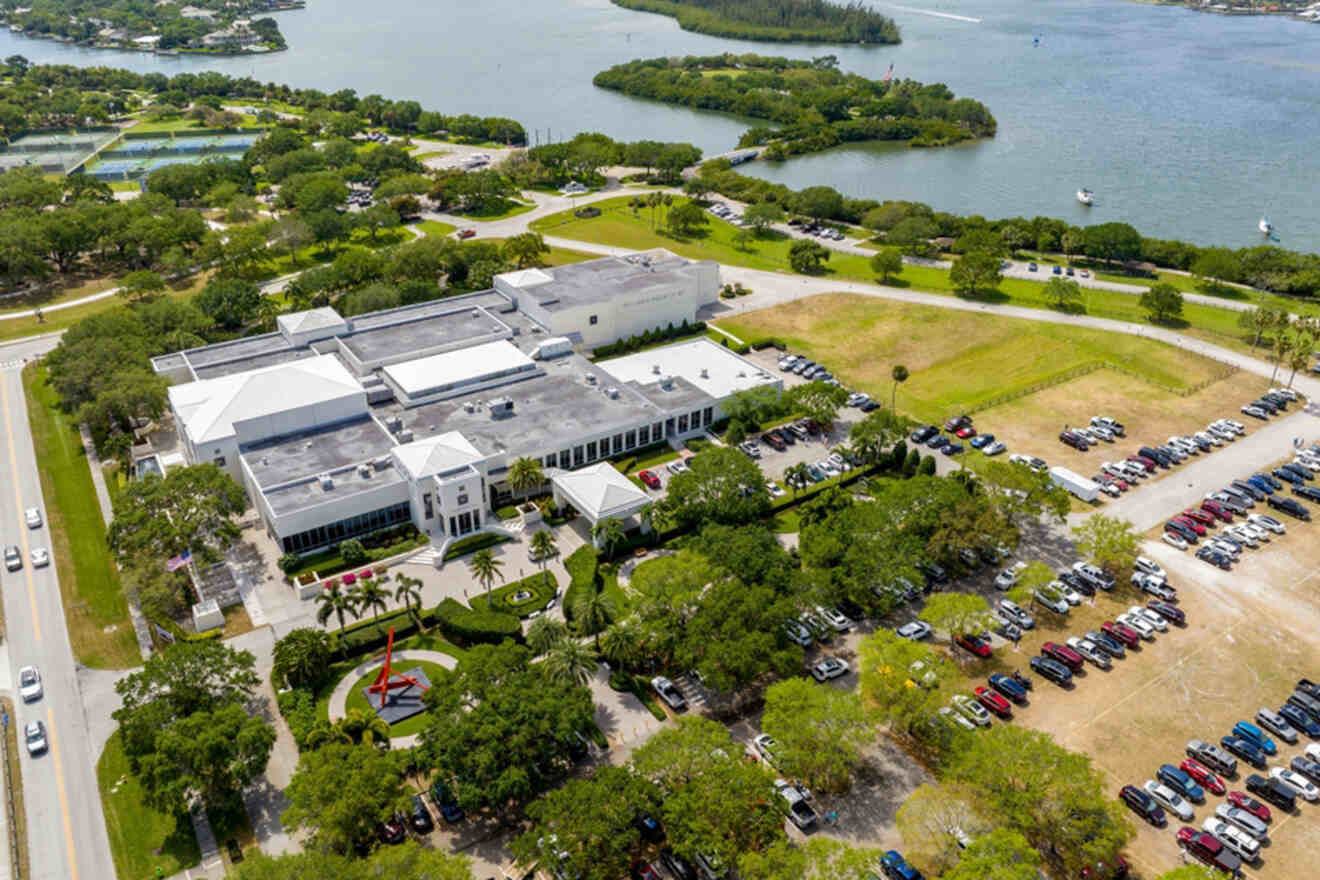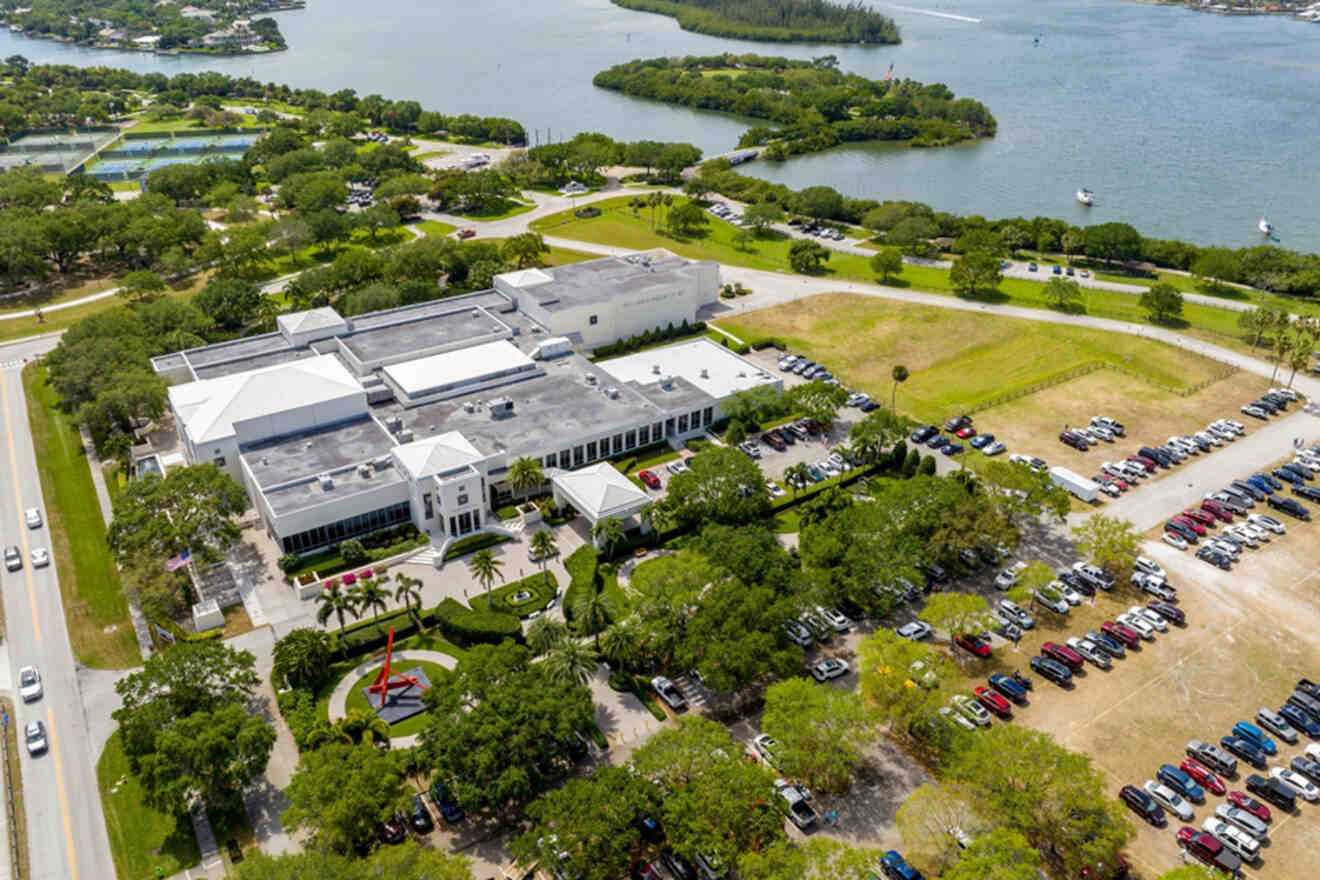 Whenever I travel to a new place, I love checking out the local art museum, and the Vero Beach Museum of Art was very worth the stop! It's the largest facility of its kind on Florida's Treasure Coast, boasting over 55,000 square ft (5,100 m2) of dedicated art space.
Explore the 5 unique art galleries, the sculpture garden, and the massive education wing that includes an auditorium, studio classrooms, a café, a gift shop, and designated kids space for your little ones to learn and create, all at the Vero Beach Museum of Art! The museum hosts a variety of events throughout the year and unique exhibits. Be sure to check out their current exhibitions and upcoming exhibitions when planning your Vero Beach vacation.
On the third Thursday of every month, catch an Art Talk at the Vero Beach Museum of Art, included with your admission. A guide will lead you on tour through exceptional artwork, and it's really the best way to see the museum! These events fill up fast, and you do need to preregister to attend.
PRICE: US$12 for adults, FREE for children 17 & under
6. Shop 'til you drop at the Vero Beach Outlets
The Vero Beach Outlets is a very popular shopping destination in Vero Beach. Here, you can find well-known brands like Ann Taylor, Coach, Michael Kors, and GAP at a fraction of the price! My favorite place to shop for home decor is Restoration Hardware, even has an outlet store there.
While you're shopping your heart away, be sure to take advantage of the complimentary trolley transportation that stops throughout the Vero Beach Outlets. It makes carrying all your bags of goodies that much easier.
7. Oslo Riverfront Conservation Area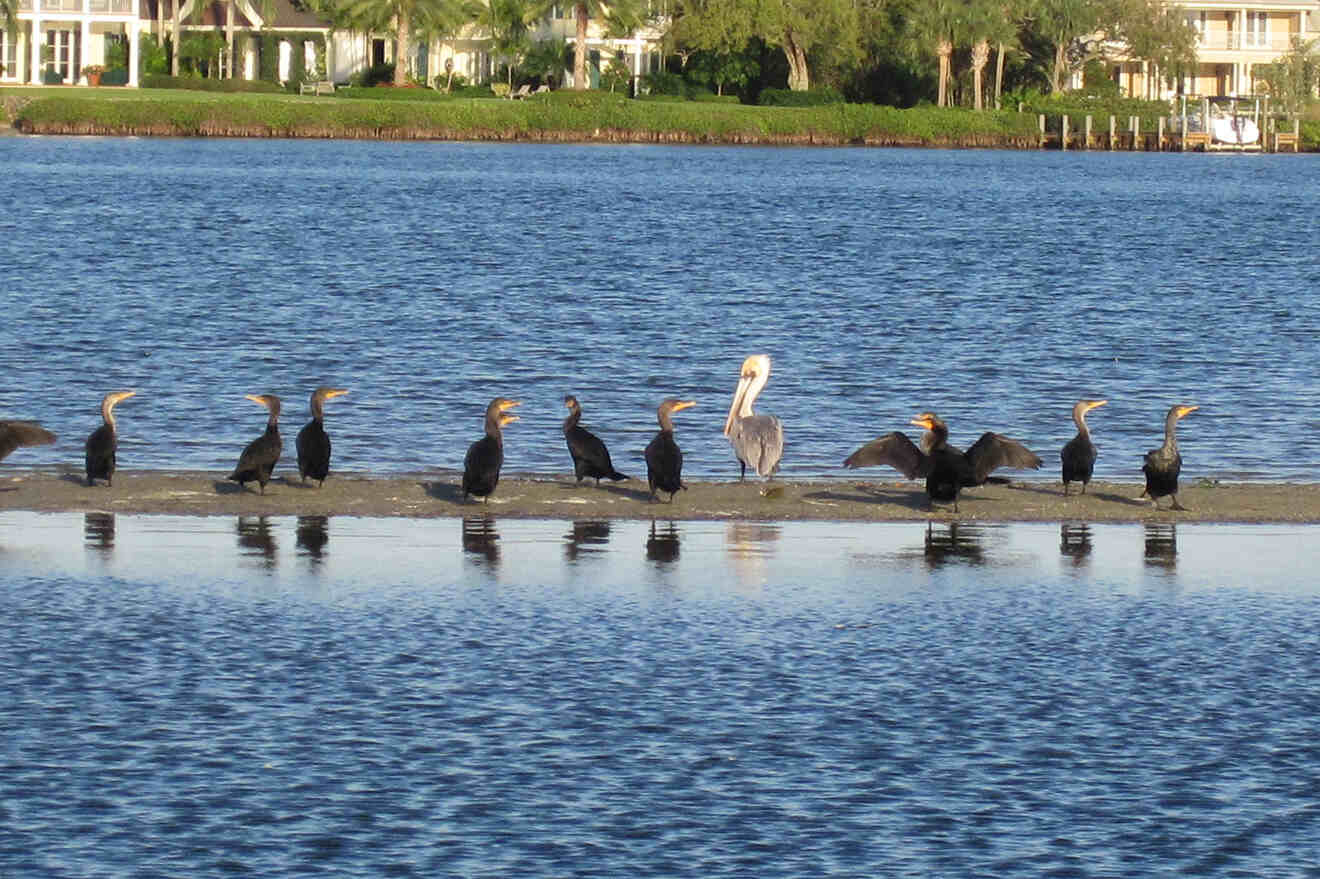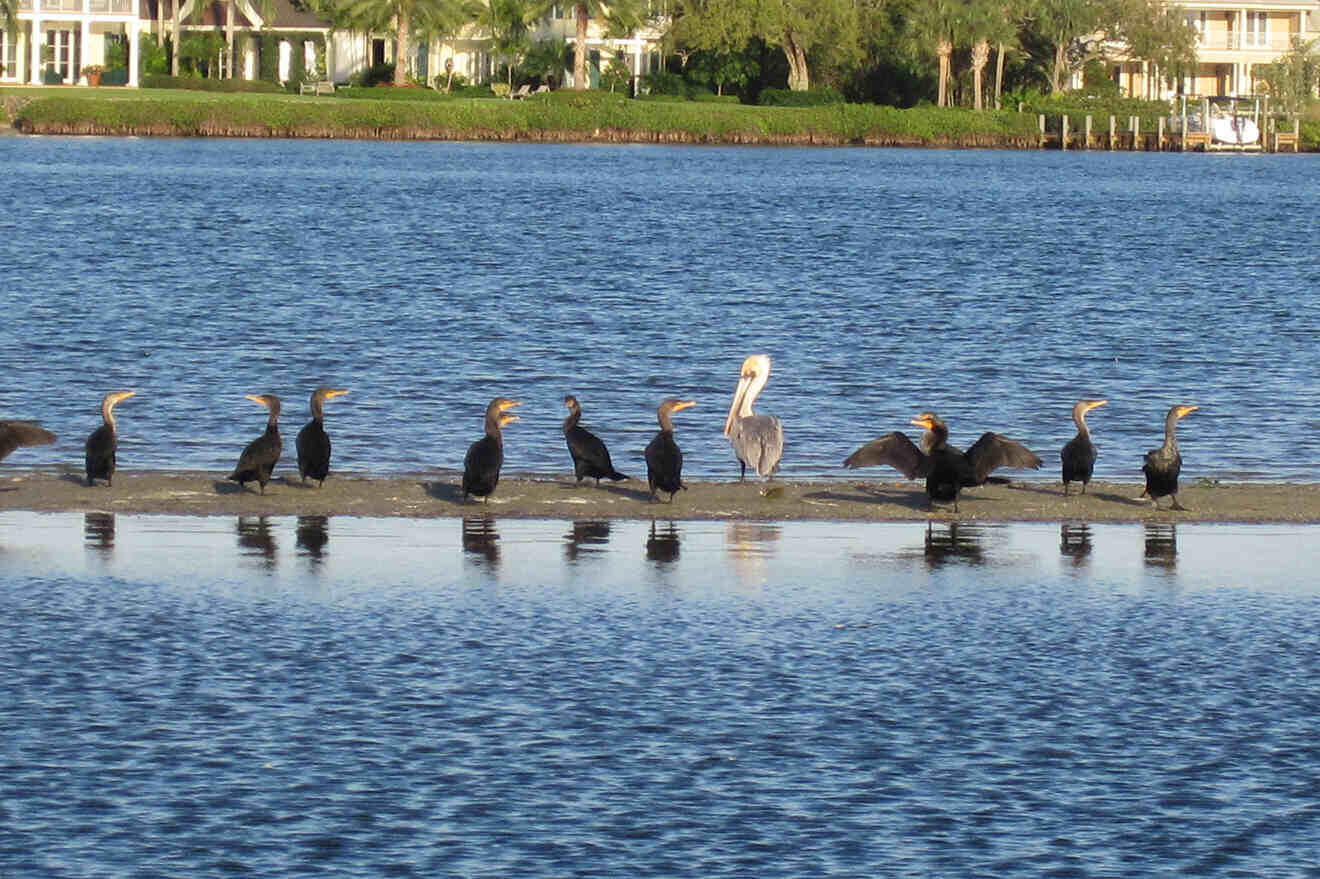 An amazing spot for nature lovers, Oslo Riverfront Conservation Area is a beautiful place to connect with nature and explore. Check out the boardwalk, observation tower, and mile of hiking trails where you can spot local wildlife!
The live oaks here are truly breathtaking and a huge part of what makes Oslo Riverfront Conservation Area such a treat to visit. It's a very popular place for bird watching as well – you never know what you might spot flying through here.
8. Make a splash at South Beach Park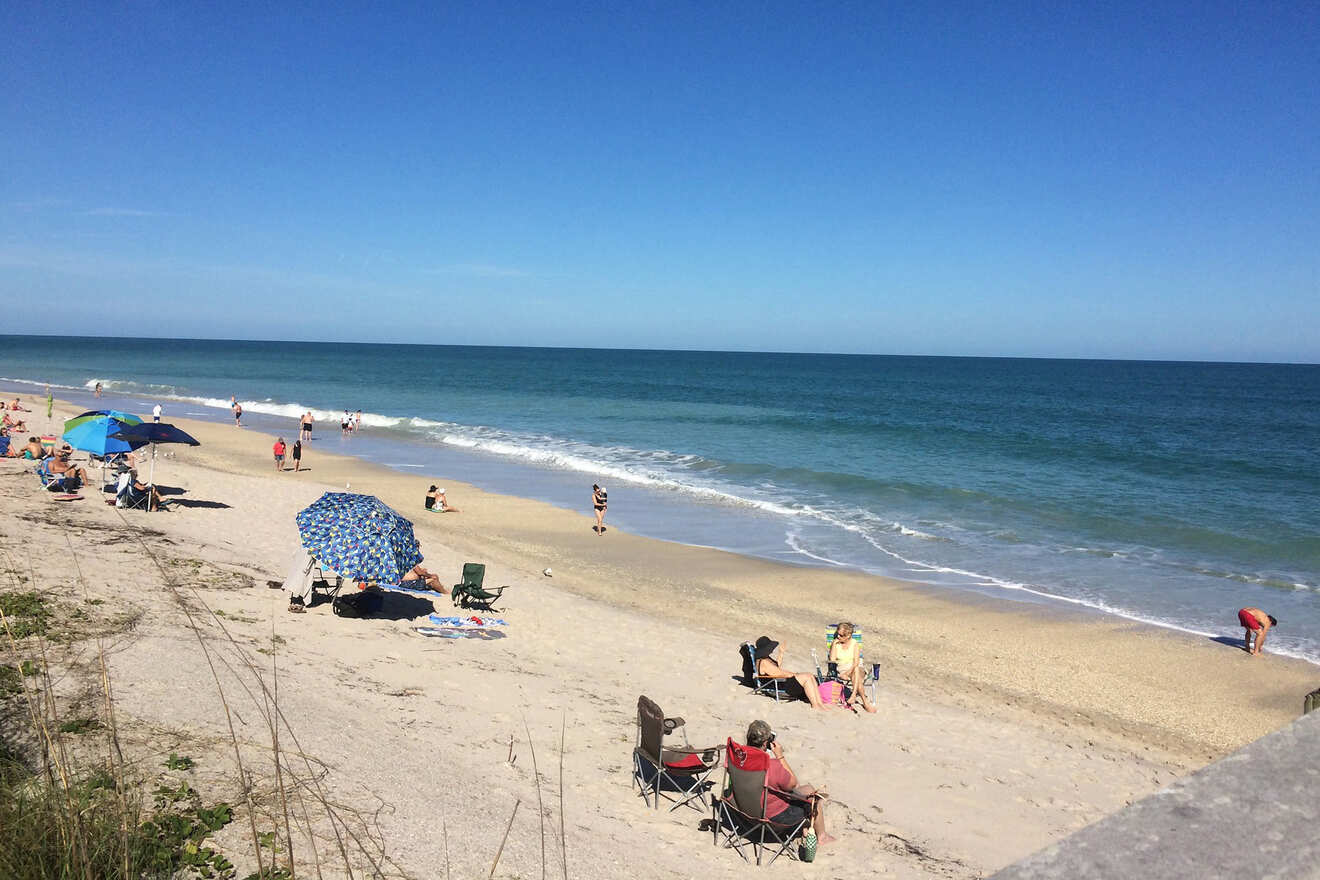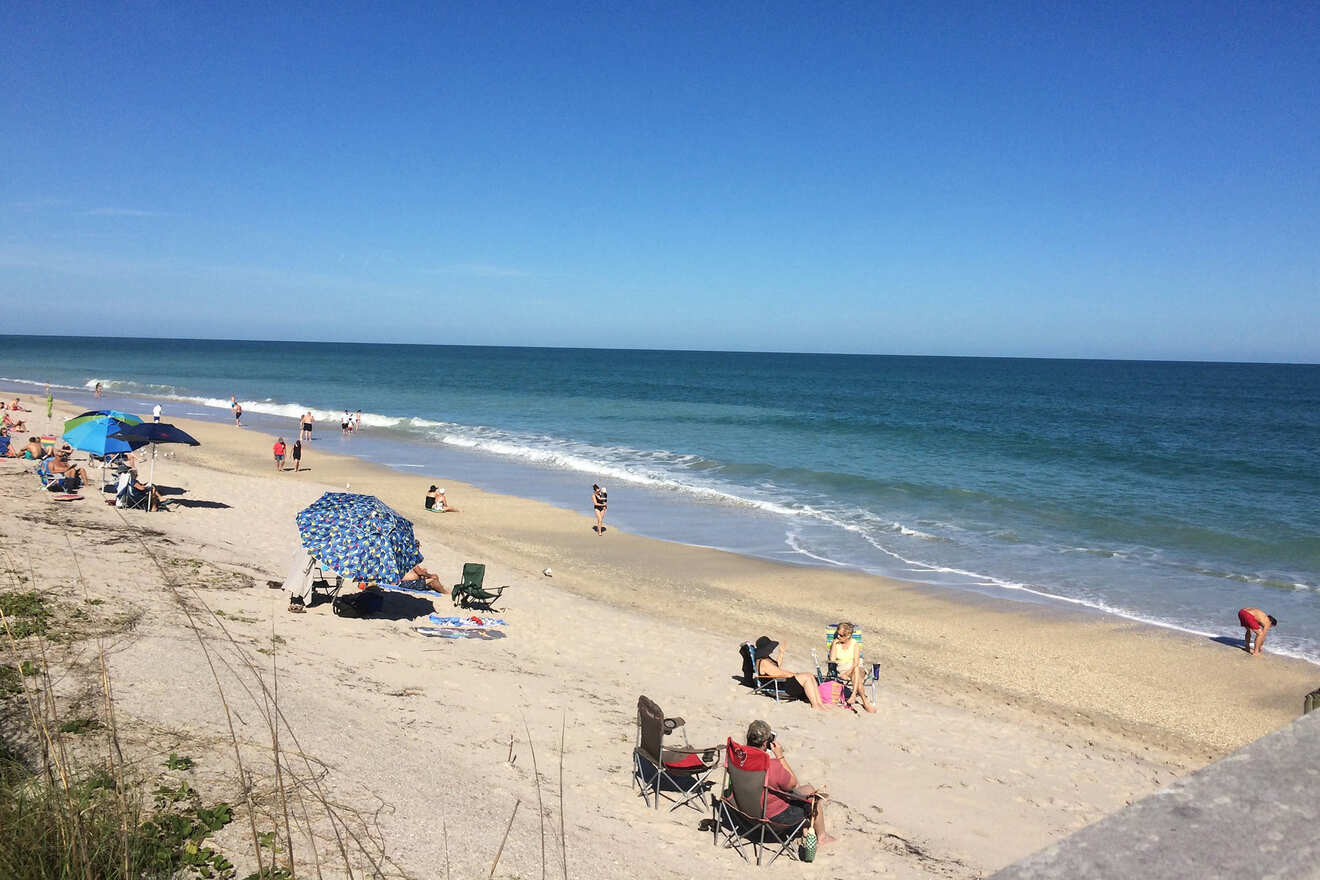 Another great option for a day on the sand or in the water is South Beach Park in Vero Beach. This beach park has everything you need: white sand, azure waters, and all the convenient amenities you'd want in a beach location, like picnic areas, restrooms, grills, food vendors, and ample free parking!
South Beach Park has an easy-going, laid-back vibe ideal for anyone who just wants to sit back and relax. It's incredibly scenic here and feels like a true escape. There is also a lifeguard on duty, which is fantastic, especially for those traveling with little ones.
9. Try some of Florida's best beer at Walking Tree Brewery
For the 21+ crowd looking for a fun way to cool off from the Florida sun, Walking Tree Brewery should definitely be on your to-do list. Their award-winning, nationally-recognized craft beers are brewed in-house, and the brewery was created with the goal of providing everyday, hard-working people with a place they can relax and unwind.
The building itself is actually a 1945 aviation supply warehouse, which adds an additional level of cool to a place that's, well, already pretty awesome! Walking Tree Brewery also hosts a ton of unique, weekly events, like Taco Tuesday Trivia.
10. Experience the Vero Beach Film Festival
The Vero Beach Film Festival (previously called the Vero Beach Wine & Film Festival) is a celebration of cinema, food, and fine wines that takes place annually in Vero Beach. The Vero Beach Film Festival hosts hundreds of filmmakers from all around the world, and screens hundreds of independent films, from documentaries to comedies.
Over the 5 days of the summer festival, you'll find a variety of events, including a red carpet awards ceremony, black and white gala, film screenings, wine tastings, and more. It's a one-of-a-kind experience that brings arts and culture to the heart of Vero Beach.
PRICE: Varies depending on pass type
11. Explore the historic Pelican Island National Wildlife Refuge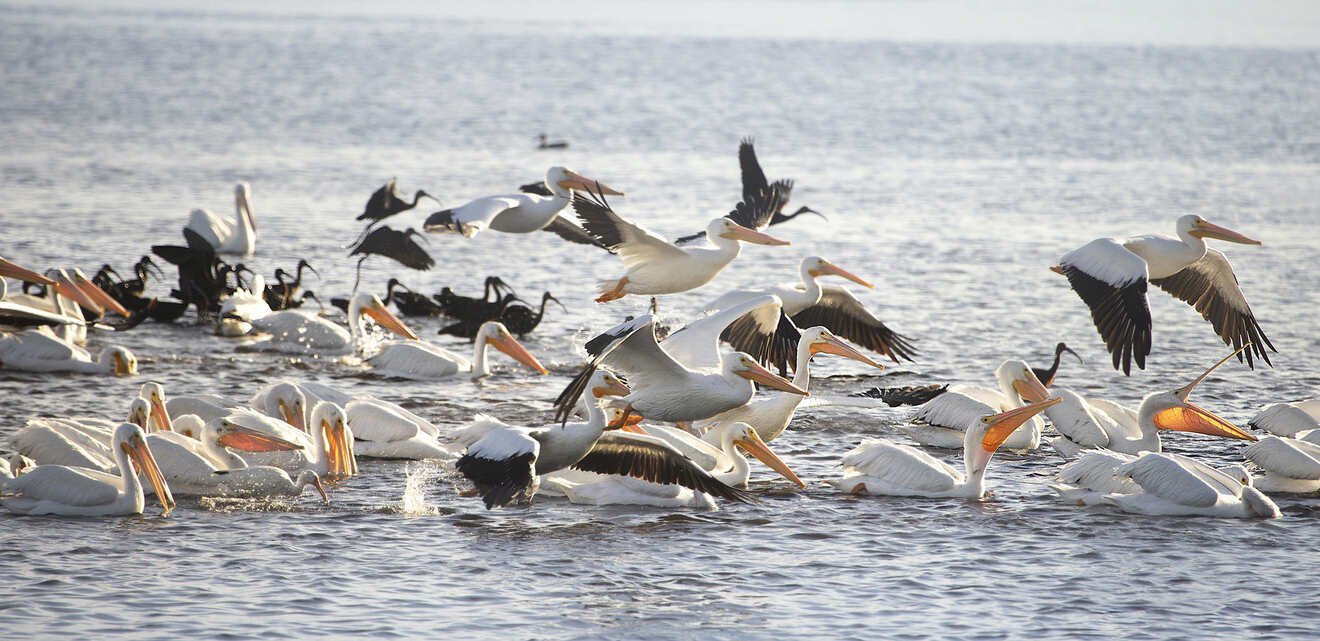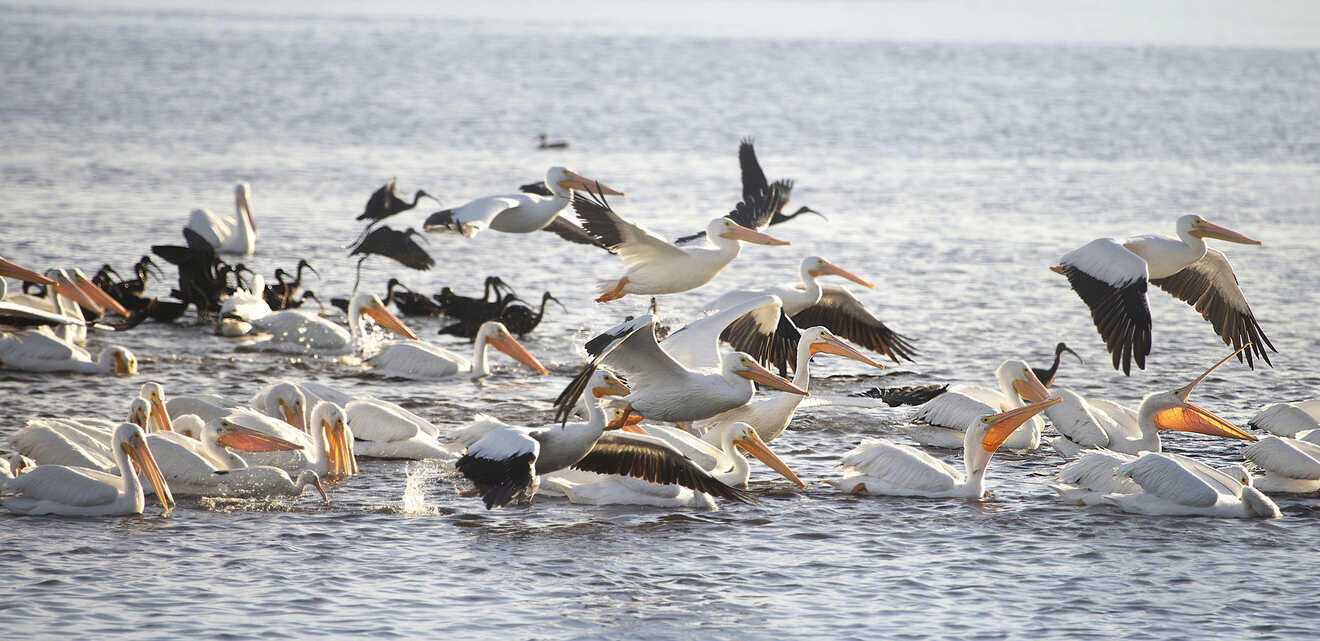 Did you know the very first wildlife refuge in the United States is located in Vero Beach, FL? Pelican Island National Wildlife Refuge is one of the coolest things to do in Vero Beach, and it's an absolute must for nature lovers!
Pelican Island on the Indian River Lagoon and its surrounding 5,500+ acres (2,225 hectares) make up Pelican Island National Wildlife Refuge, which was founded in 1903 by an executive order of President Theodore Roosevelt. It's a habitat for 14 endangered species and the home of abundant wildlife, including 140 species of birds and over 750 species of fish.
Explore the pristine nature of Pelican Island National Wildlife Refuge on one of their gorgeous walking trails through salt marsh, mangroves, and maritime hammock. You can also check out the trails on a wildlife tram tour!
12. Step back in time at Hallstrom Farmstead
Another activity in Vero Beach, Florida, listed on the National Register of Historic Places! Hallstrom Farmstead is a beautiful historic home on a former pineapple plantation. Construction began in 1909, and the farmstead was completed 9 years later. Today, it attracts visitors from all over who want to explore this piece of the past.
This beautiful home is a living history museum filled with artifacts and relics from bygone days in Indian River County. There is also a 93-acre (40 hectares) conservation area dedicated to preserving nature and green space.
My favorite thing about Hallstrom Farmstead is its original owner, Axel Hallstrom, who designed the house. He had no more than a sixth-grade education, yet his vision and design abilities impress even modern architects!
PRICE: US$5 suggested donation for entry
13. Hit the links at the Sandridge Golf Club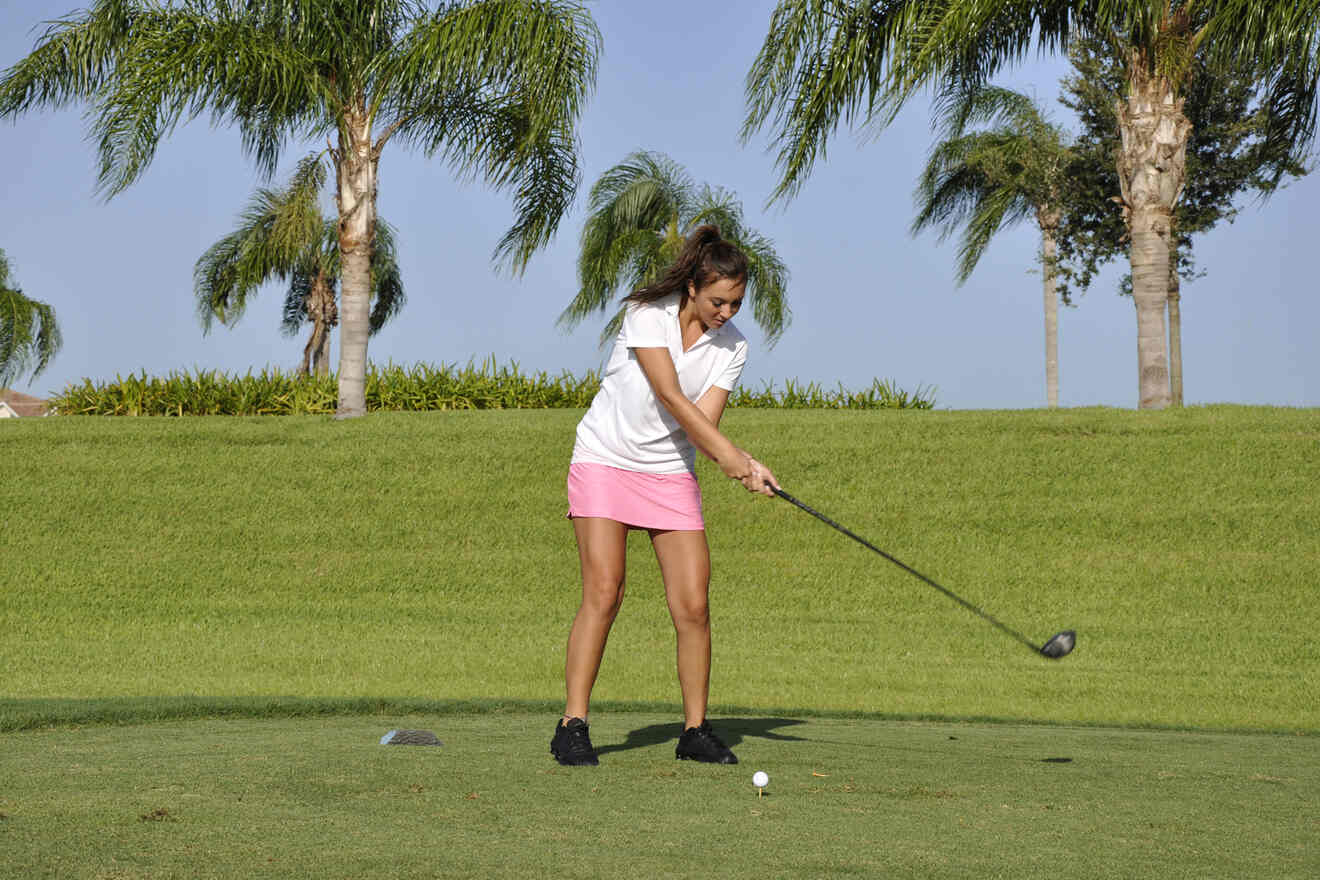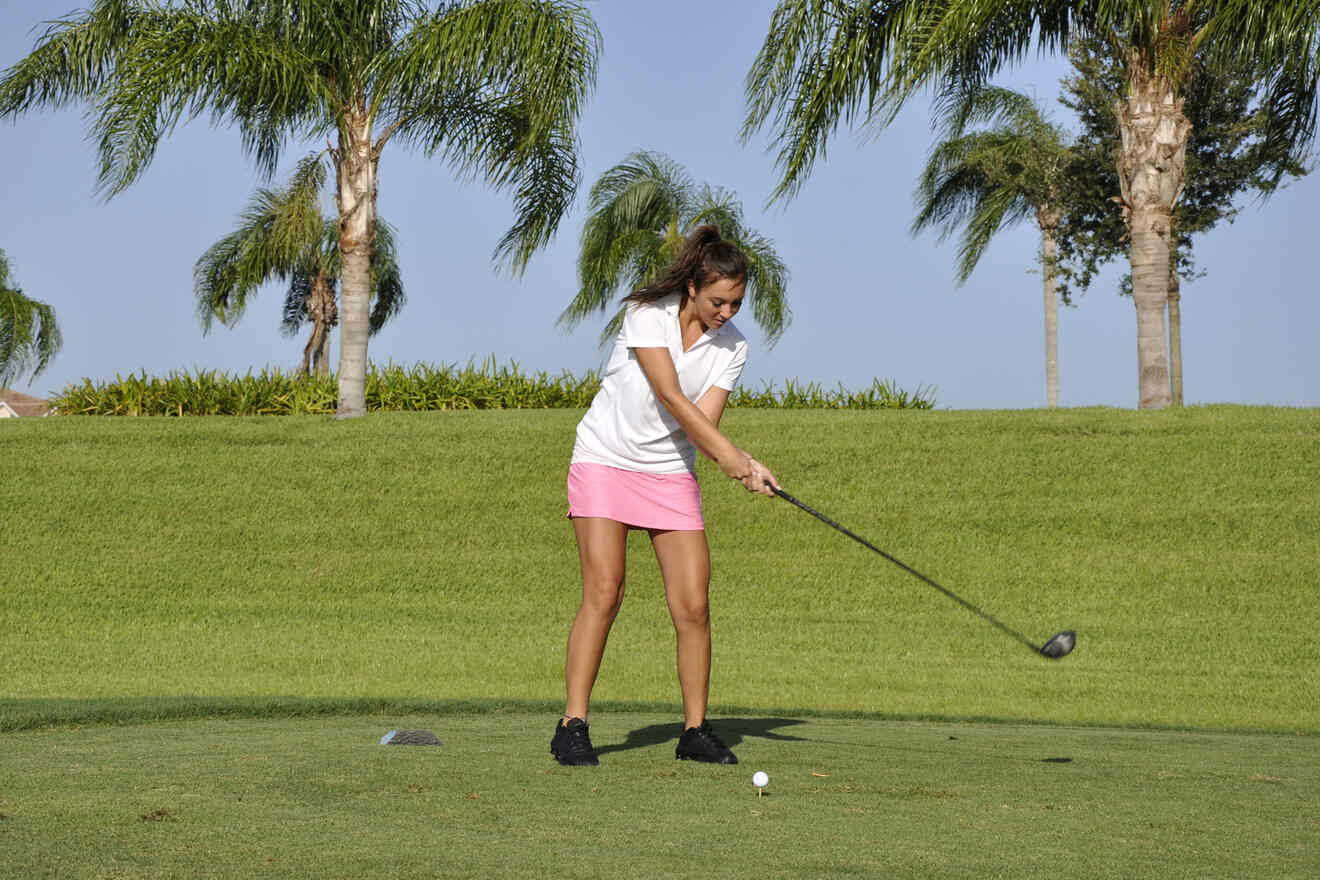 Golfing is easily Florida's favorite pastime on land! If you're a golfer yourself and visiting Vero Beach, FL, you'll want to check out Sandridge Golf Club. Owned and operated by Indian River County, it's regarded as one of the best public golf destinations in the entire Sunshine State.
Serious and casual golfers alike love Sandridge Golf Club, and it boasts two 18-hole championship public golf courses, the Dunes Course and the Lakes Course. On the latter, you'll find one of the most challenging holes to play in all of South Florida!
If you're interested in golf but lack experience, Sandridge Golf Club has you covered. They offer classes at several different levels for just US$20 a class.
Be sure to book your tee time in advance!
PRICE: Varies depending on the season. See Sandridge Golf Club's most up-to-date pricing
14. Spot marine wildlife on a clear kayak tour
Located just 14 miles (6 km) south of Vero Beach is Fort Pierce Inlet State Park, a beautiful coastal state park where you can get up close to amazing wildlife on this clear kayak tour!
Paddle through the mangroves and be on the lookout for local marine life. Your expert guide will tell you all about the animals that call this area home. Your clear kayak ensures a fantastic view along the way! You may see dolphins, manatees, turtles, fish, and birds on your adventure.
The clear kayak tour takes between 2,5 hours, so there is plenty of time to marvel at the stunning surroundings and meet some new marine friends. It starts with a lesson and safety overview, so people with all levels of kayak experience are welcome!
PRO TIP: This tour fills up super fast! Make sure you book this first thing to secure your spot.
PRICE: US$60 for adults, US$50 for children, plus an additional US$6 per vehicle for the state park entry fee
Book Tour
15. Shop old and new at Wildwood Antique Mall
Don't settle for any old souvenir – go antique hunting at Wildwood Antique Mall in Vero Beach, FL! With over 130 different antique dealers, there is so much to explore here.
Discover incredible furniture, home decor, kitchenware, clothing, jewelry, artwork, rare collectibles, personal memorabilia, and more! The Wildwood Antique Mall is absolutely massive, and you can easily spend hours here checking out all the booths and eclectic things for sale.
This is a one-of-a-kind shopping experience that I recommend to anyone visiting Vero Beach, FL! You're sure to find something special to take home with you.
16. Visit the Indian River Citrus Museum
Is there anything more Floridian than visiting a citrus museum? The Indian River Citrus Museum is a fun way to spend an hour or so learning about this iconic Florida fruit!
Discover how citrus seeds first made their way to Florida and how the industry shaped the Sunshine State. The displays, photos, and artifacts are so cool to see, especially the old crate labels. The Indian River Citrus Museum is also one of the best things to do in Vero Beach with kids. Check out this family-friendly scavenger hunt for your next visit.
Don't forget to stop by the gift shop – the orange-themed items are so cute! 🍊
PRICE: Free entry, but donations are appreciated
17. See a show at the Riverside Theatre
The Riverside Theatre in Vero Beach is Florida's largest professional theater! If you love a good live performance, you'll want to add this to your Vero Beach to-do list ASAP.
Catch one of their main stage shows featuring Broadway favorites, or laugh yourself silly at a comedy show. There are entertainment options for visitors of all ages!
There is an outdoor grill and bar on site, and every Friday and Saturday, Riverside Theatre hosts Live in the Loop, where you can watch local bands perform under the oak trees and enjoy burgers, BBQ, ice cream, and all kinds of treats al fresco.
PRICE: Depends on the performance and seat
FAQs about Vero Beach, Florida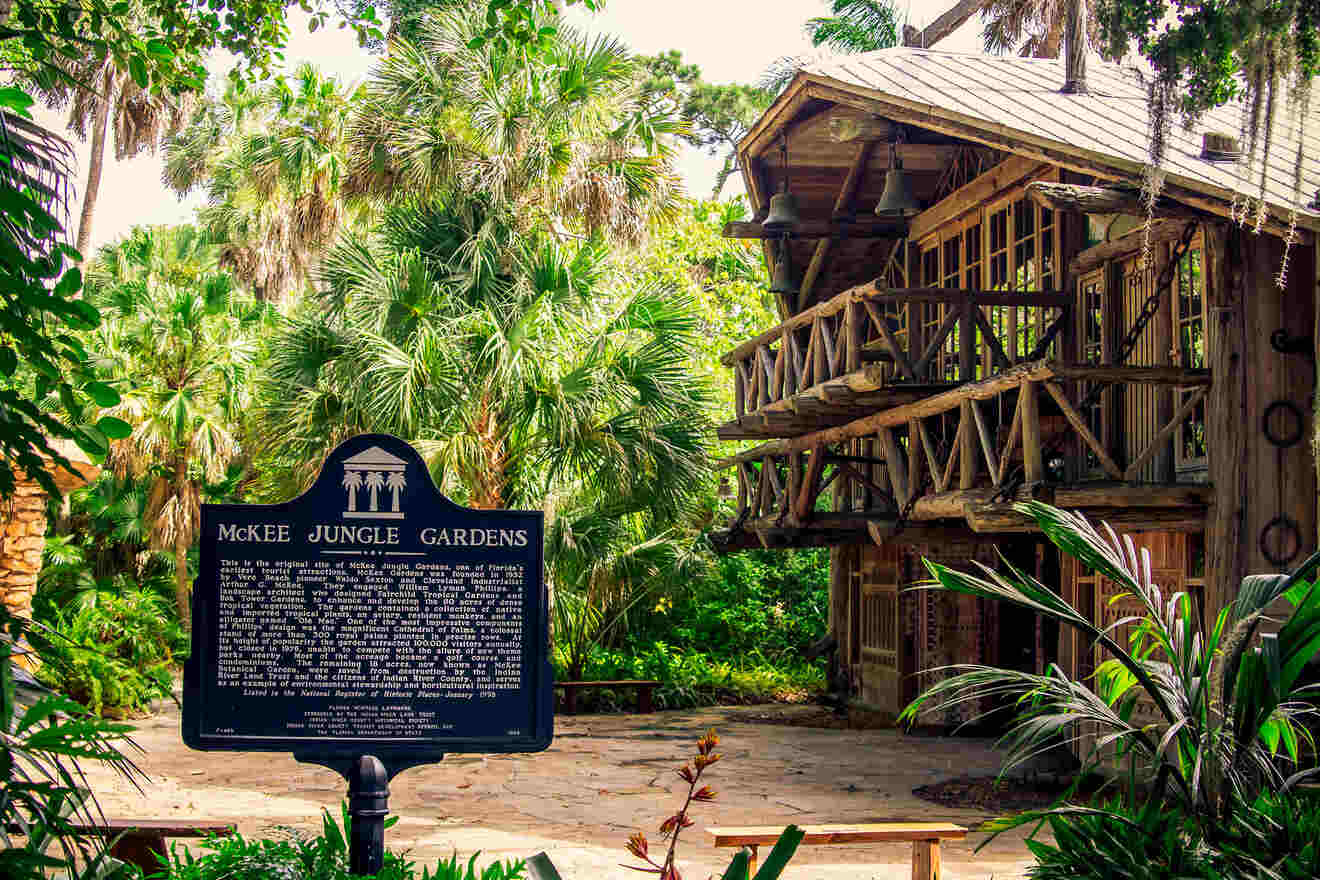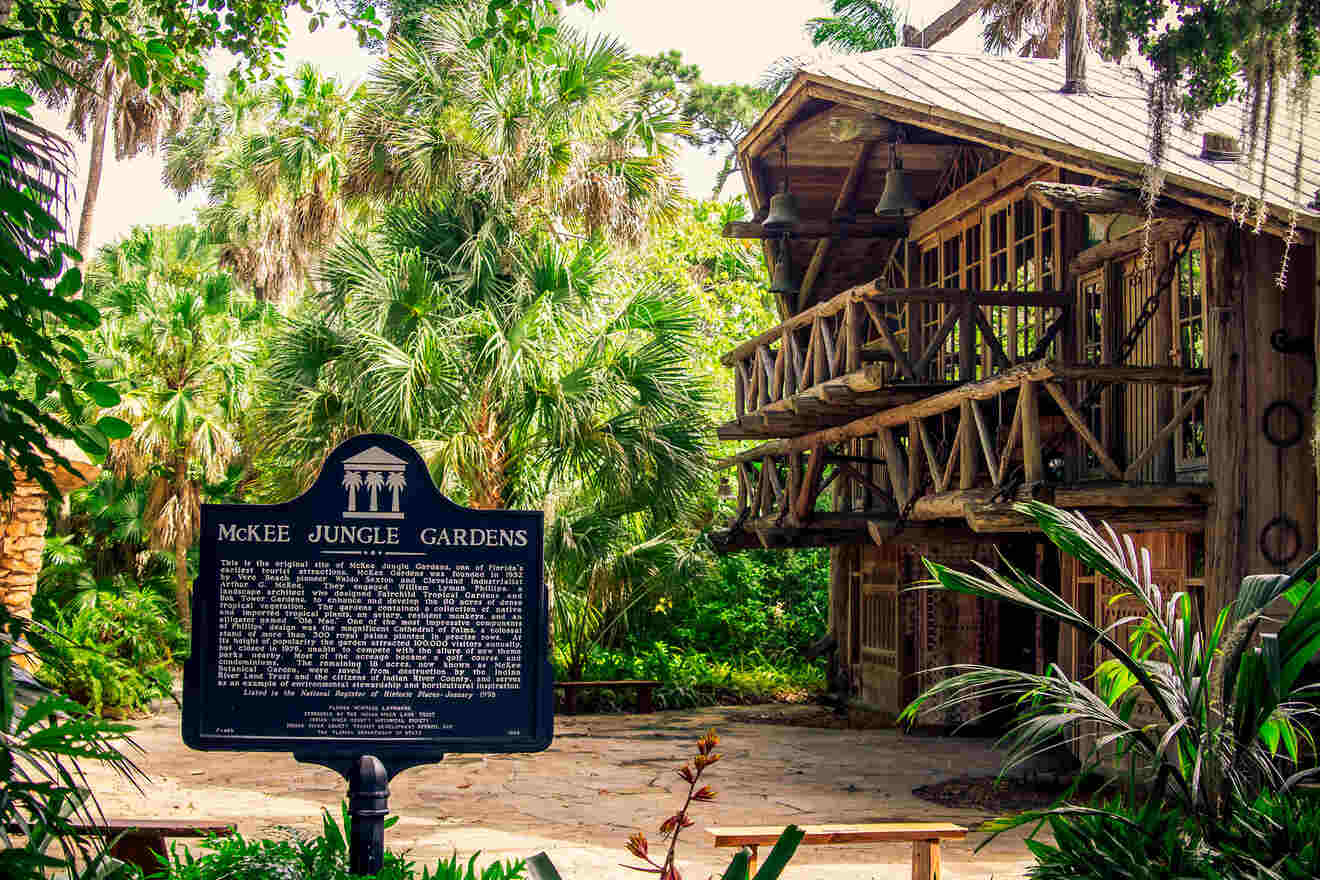 🏖️ What is Vero Beach best known for?
Vero Beach is a relaxing beach town on Florida's Treasure Coast, best known for its beautiful beaches, pristine nature, water sports, and museums.
🧳 Is Vero Beach worth a visit?
Yes! Whether you're looking for outdoor adventures, fun in the sun, or to catch up on some R&R, Vero Beach, Florida, is a fantastic destination for your next vacation.
🌇 Does Vero Beach have a downtown area?
Yes! Vero Beach's downtown area is full of Florida history, arts, culture, dining, and shopping! Every Friday downtown, there is a street party with live bands, vendors, food, and fun!
🌟 Do famous people live in Vero Beach?
Many celebrities have called Vero Beach home over the years. Country singer Jake Owen is from Vero Beach, Gloria Estefan loved it so much that she bought a hotel in Vero Beach, and author Carl Hiaasen settled in Vero Beach in 2006.
Conclusion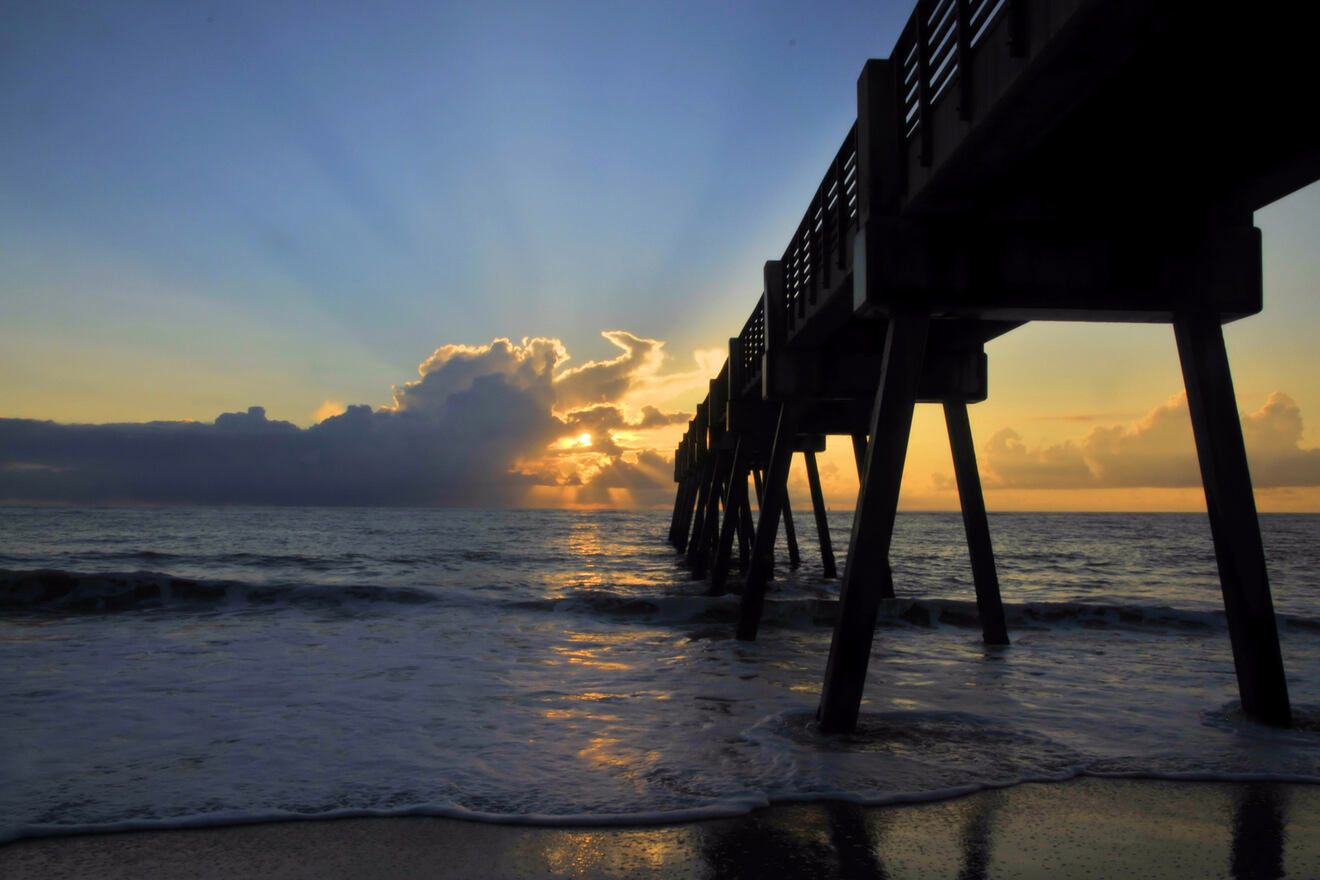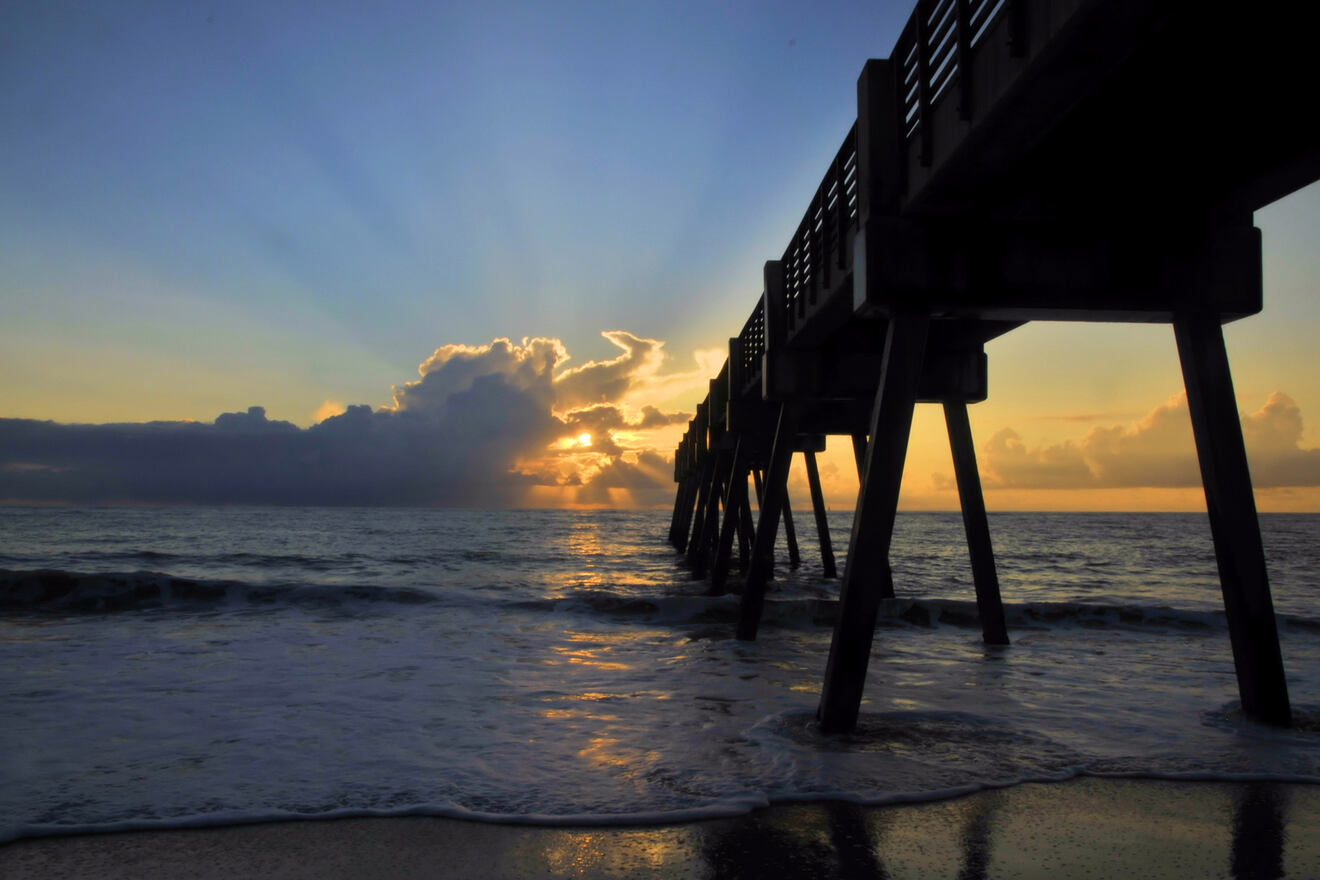 Big thanks for making it through all 17 fabulous things to do in Vero Beach, Florida, with me! We saw everything from beaches to state parks, tours, museums, and restaurants, and I really hope you found this list super helpful for planning your next trip.
Vero Beach truly is such a special place – I know you'll love spending time there. Don't miss out on my 2 favorite activities in Vero Beach:
As always, don't forget the most popular tours, and let me know if you have any questions in the comments. I'll get back to you ASAP! Wishing you happy planning ahead! 😊
Enjoy!
Montana
---
Pin it for later!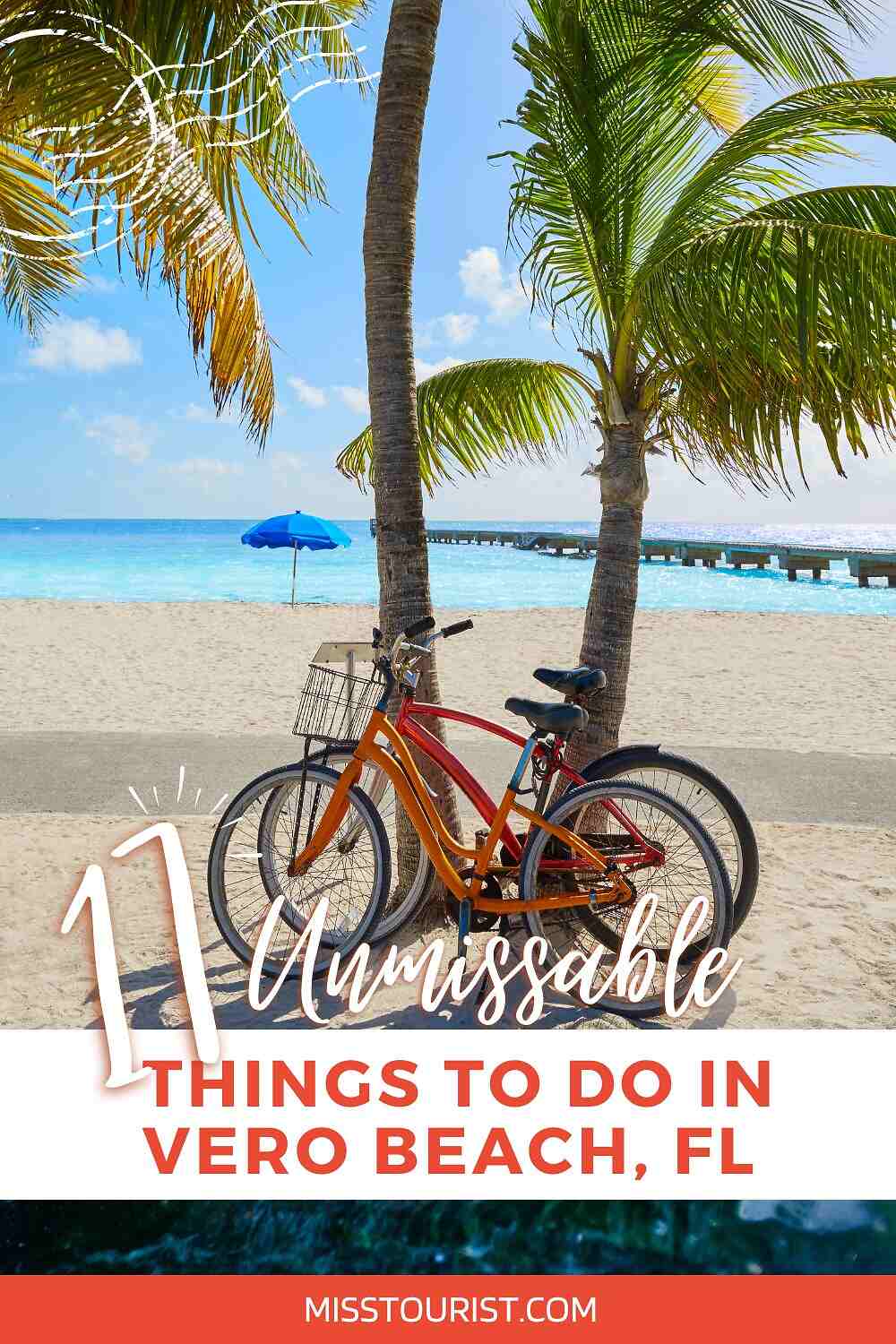 Pin it for later!