As an American, traveling to Europe is nothing short of a revelation. While we may marvel at New England buildings and landmarks that date back to the early 1600s, European architecture and history transports us to what feels like another world—and in many respects, it is. One of the ways I anticipated that difference as I planned my 2 week carry on packing list for my trip to Paris and London last month? The fashion.
Having lived in Paris for a year prior, I anticipated many of the sartorial choices that would peg me as an American immediately. Whereas in Chicago I can comfortably—some may even say, stylishly—sport my sweatsuit to my neighborhood coffee shop, loungewear in Europe is reserved for the home. And even then…
But having recently entered my *maximalist* era, where color and pattern reign supreme, I was a bit out of practice when it came to dressing as the Europeans do. Thankfully, with time to strategize, I knew exactly what to take and what to leave behind for my two-week trip. In a carry-on.
Featured image from our interview with Janessa Leoné by Michelle Nash.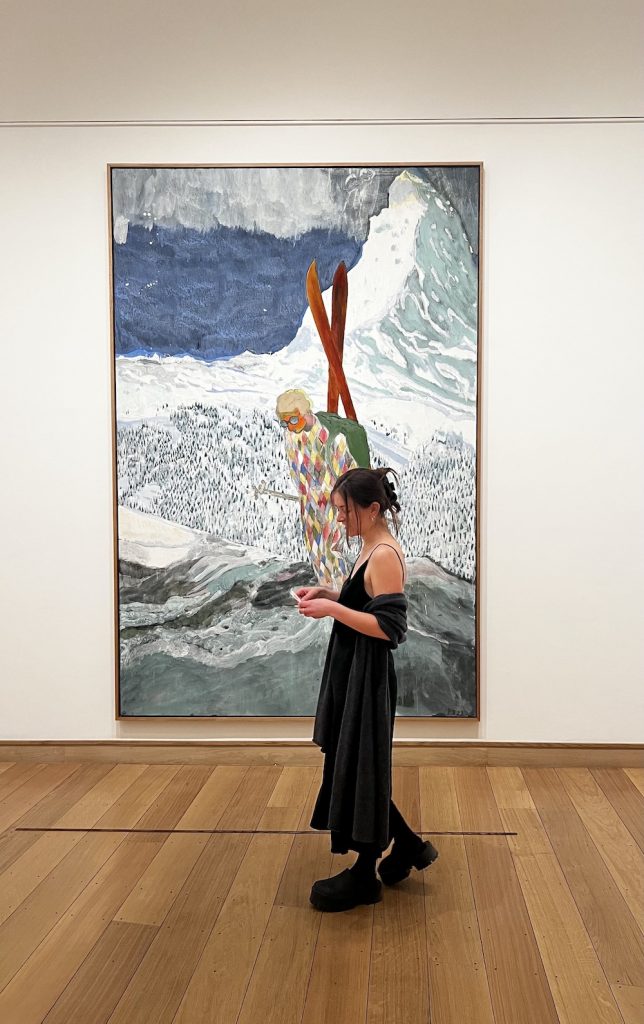 Light layers, monochromatic color palettes—and most importantly: prioritizing comfort. Because when you're in Europe, you're going to walk. A lot.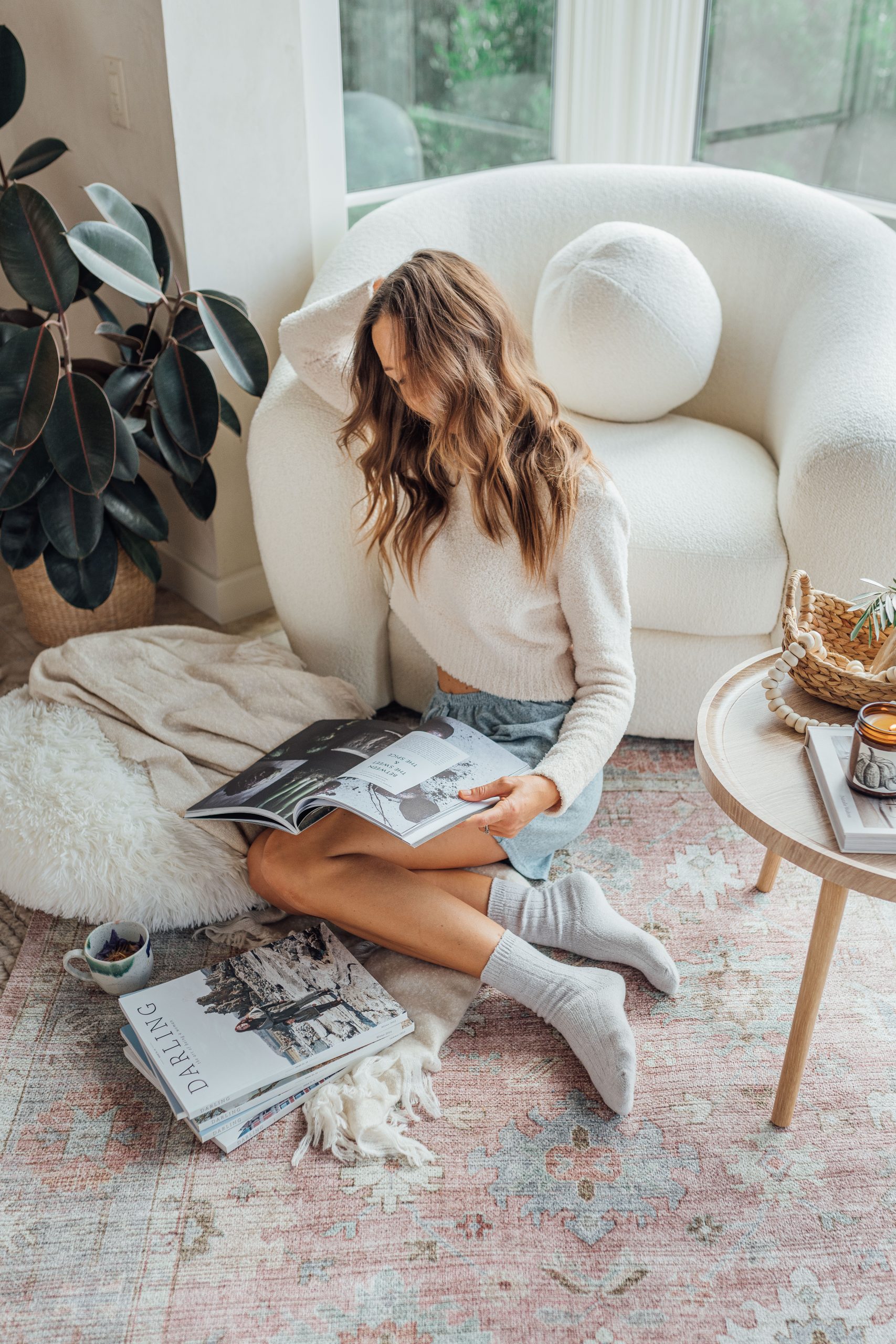 Subscribe
Get Breathing Space
A twice-monthly note from me to you. What's currently on my mind, in my cart, on my plate, and more. Drop your email to subscribe.
Thanks for Signing Up!
Oops!
Looks like you're already signed up or your email address is invalid.
Oops!
Looks like you unsubscribed before click here to resubscribe.
Every product is curated with care by our editors and we'll always give an honest opinion, whether gifted or purchased ourselves. If you buy something through our links, we may earn a small commission at no cost to you.
The Strategy
It had been seven years since I lived in Europe, so there was a lot riding on this return trip. Would I connect with the cities' busy, winding streets as I once had? Would I be able to navigate the metro system with familiar ease? Had too much time passed for me to expect to feel any of this at all? Of course, with so much anticipation, I wanted what I packed to be a source of comfort, inspiration, and fun.
Because here's the truth about getting dressed in Europe. While neutrals and darker colors may be the go-to choice, style is also a source of personal expression. There is a uniform, sure—a sea of navy, black, and white—but within this template can be found idiosyncrasies particular to the wearer themselves. An embellished pin on a lapel, a bright scarf tied around a bag, or a pair of glasses that make contacts irrelevant.
When it comes down to it, if you own who you are and your style reflects that, you'll fit right in. Why sweatpants don't work in Europe? Because there isn't intention behind the choice.
Packing Parameters
In addition to exploring my own style and tailoring it to a European landscape, I had a few parameters that dictated my packing:
I would be traveling between London and Paris for almost two weeks: March 13-26.
There was rain in the forecast and temperatures were predicted to fall in the high 40s/low 50s.
The majority of my trip would be spent visiting museums, shopping, eating out, and of course, walking a ton.
With these constraints in mind, these were my top three priorities when planning my 2 week carry on packing list:
Prioritize light layers that pack well. I opted for many silk tank tops, skirts, and dresses that could be layered underneath sweaters in the daytime and worn with a wrap at dinner.
Pack shoes that could be worn in multiple contexts. I brought a pair of Chelsea-style boots, sneakers, and comfy clogs that were all easy to walk in.
Minimize bulky items. I packed a light puffer that could be squashed down in my suitcase, two sweaters, and a cashmere wrap that doubled as a scarf.
The Suitcase that Changed My Life
I'm someone who prefers to travel light. Not only do I not have to worry about additional luggage charges, but it makes going from plane to train to in-city transit easier. And while the suitcase has been lauded from just about every corner of the internet, I'm here to confirm: my Away suitcase has changed the way I travel. I purchased mine two years ago and it's been everywhere with me.
What's great:
One side features an interior compression system. This is typically where I pack my bulkier items—jackets, shoes, etc. You can clip it down and tighten the straps to fit way more than you thought possible.
For longer trips, I always fill mine to the brim. But no matter how much I pack, the suitcase always feels lightweight due to its even distribution of weight.
When you're running through the airport to catch a connecting flight, you'll love the 360° wheels that never (ever!) get jammed. Trust me: when I had 10 minutes to make it across the Reykjavík airport, this was clutch.
What's not:
While the suitcase can fit in the overhead bin of most airlines, you may have to check it on smaller or full flights.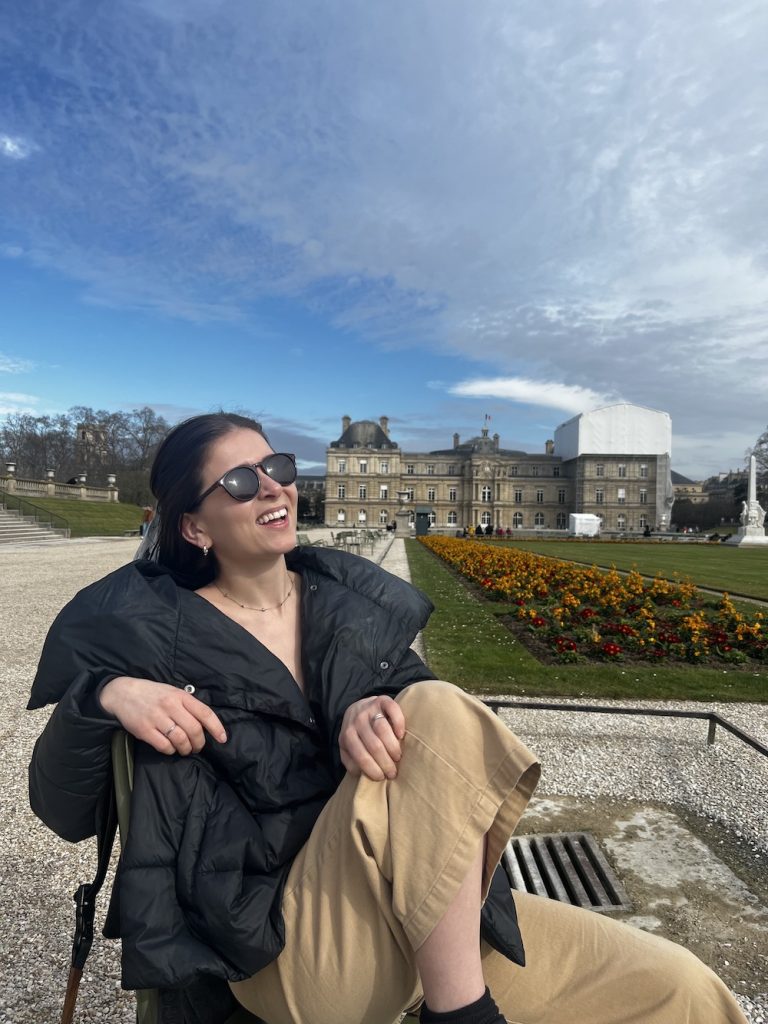 My 2 Week Carry On Packing List
Without further ado, I'm sharing the 11 essentials that made packing a carry-on for two weeks in Europe easy and streamlined. Trust me, this is all you need for the ultimate European spring vacay.
A Tote to Maximize Your Personal Item
Let's kick things off with a bang. No matter how much you prepare in advance, the unexpected can always occur. For me, that came in the form of boarding a super-packed flight from Chicago to London and having to check my bag. And then… proceeding to have that bag lost for three days. Thankfully, I could steal from my stylish best friend's closet. But this is your sign to maximize your personal item. I've carried a trusty Everlane canvas tote for years that can fit my laptop, a book, toiletries, and an additional outfit/pajamas so that I can feel a little prepped should the worst occur.
Travel tip: Though I say maximize, you want to be sure you won't end up hurting yourself lugging your bag around on one shoulder. Keep your extra outfit lightweight and pack only the necessary toiletries: a toothbrush, hairbrush, cleanser, moisturizer, and SPF. If you want to add a little makeup to the mix, keep it streamlined with this glowy set and mascara.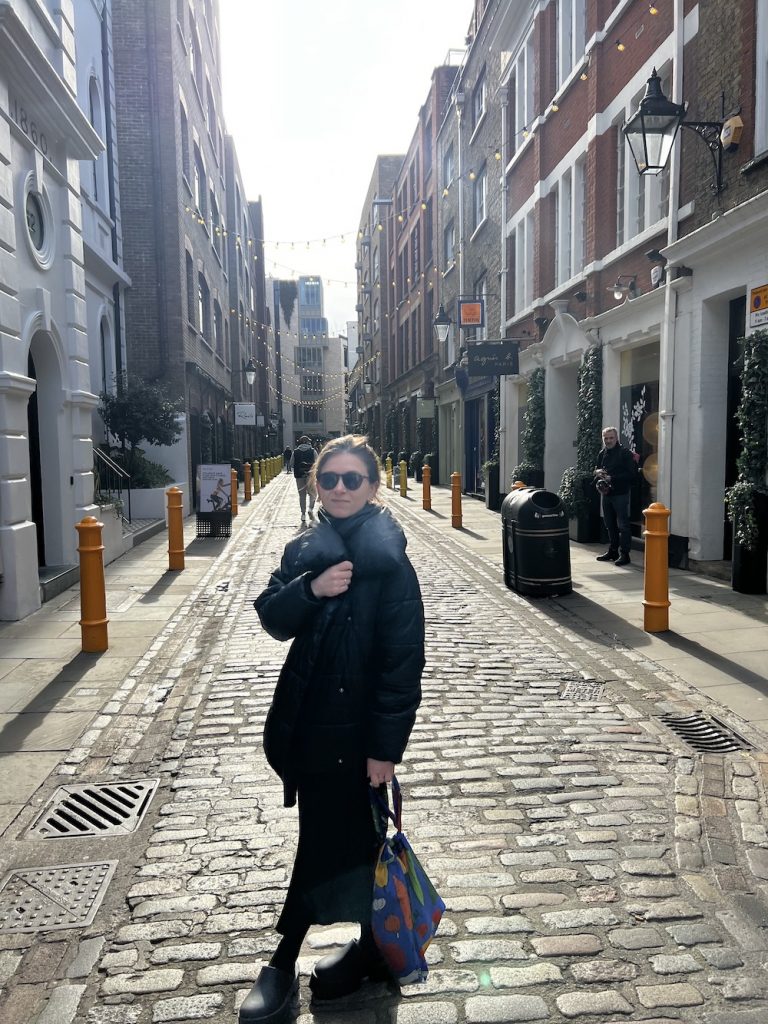 A Light Puffer
On multiple occasions as I was packing, I asked myself: why didn't I book my trip for late spring/early summer? That way, I could avoid the need to pack heavier layers like a coat. Well, with these tickets booked for months, there was no turning back—and I knew I needed something to keep me warm on London and Paris' inevitable windy and blustery days. Enter: a lightweight puffer that packs down to a fraction of its size. It kept me cozy without feeling like I was prepping for the tundra.
Travel tip: Whether I'm in Europe or the States, I always opt for black or navy outerwear. That way, no matter the outfit, my topper will always pair perfectly.
A Versatile Silk Skirt
Washable silk is having a moment and I couldn't be happier. Not only do silk pieces look and feel totally luxe, but they take up minimal space in your suitcase. Trust me, it's my go-to fabric for transitional wear as it takes you seamlessly from winter to spring. This was the skirt that I packed in my personal item, and I couldn't have been more grateful for the forethought.
Travel tip: Pair with a silk cami, a simple white tea, or an oversized button-down. Outfit, made.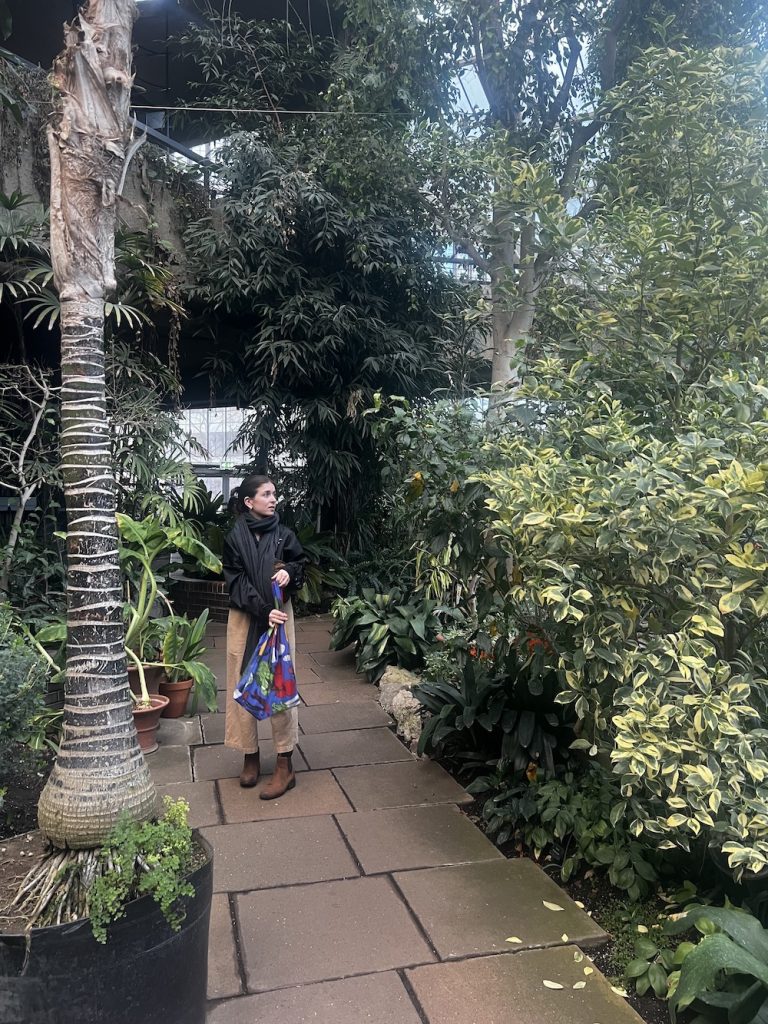 A Comfy, Flattering Pant
A disclaimer: I am not a hard-pants girl. You can catch me wearing jeans maybe 10 days out of the year, and even then, they're oversized mom jeans. Point is, when it comes to pants, comfort is key—but that doesn't mean you have to sacrifice style or fit. I scored these pants (with an elastic waist!) for $70 five years ago from a vintage store in Portland. And if we've hung out at least twice, it's likely you've seen me wearing them. No matter what cut is in style, I find that a cropped, wide-leg pant is universally flattering.
Travel tip: Because I'm petite, I like to pair these pants with a small heel so they don't overwhelm my frame. Whether you go for clogs, sandals, or boots, adding height is key.
Reusable Bags (That Even Parisians Like)
No matter what shifting trends convince us to wear, BAGGU bags will forever stay in style. At home, I love using these to carry my groceries and I always keep at least one in my purse in case something cute catches my eye. While I was traveling, I stored one of these bags in my fanny pack to carry purchases and any layers I needed to take off. And I kid you not, my bag received no less than ten compliments from Parisians. That's when it clicked for me: even if the French often gravitate toward darker colors in the city, the love and passion for color is undeniably present. For proof, take a look at Merci's, the famed department store, visiting exhibit.
Travel tip: If you're checking a bag, store one or two of these in your carry-on or personal item. That way, if your bag is over the weight limit, you have extra room to pull a few things out.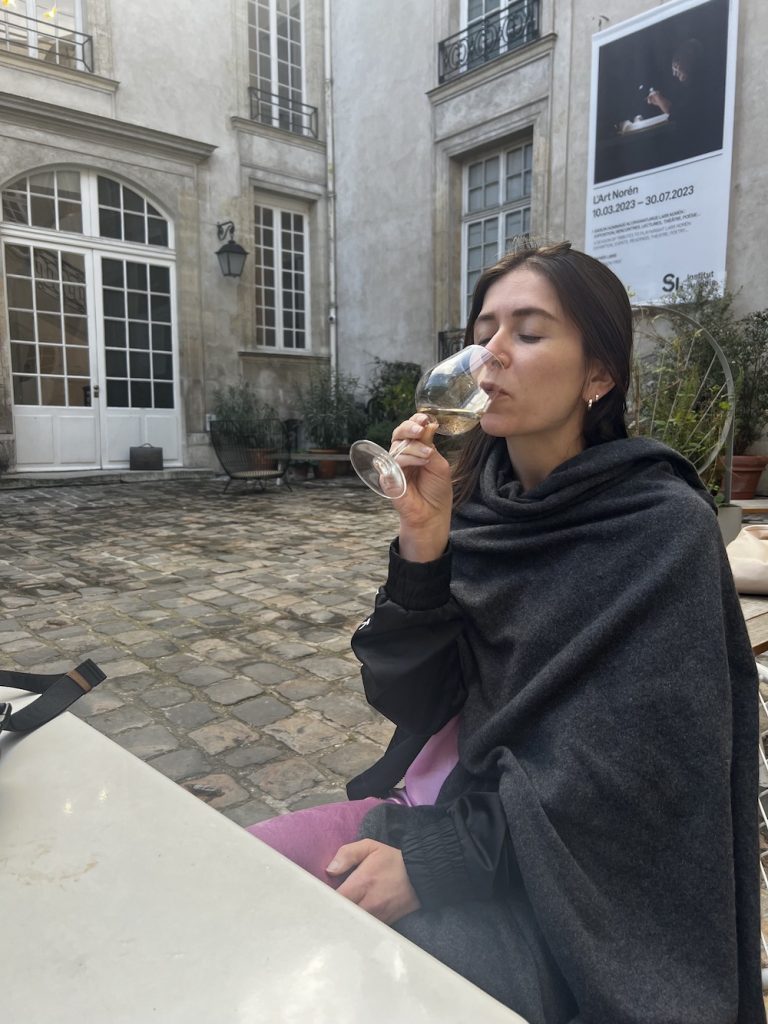 A Does-It-All Cashmere Wrap
As a Christmas present a few years back, my mom gifted me this cashmere wrap that I've hardly taken off since. While it's less of a style in America, many European women drape their scarves and shawls around their bodies for an added layer. On many an occasion, my Parisian travel companion and I had to run to make our dinner reservations. Without time to change, I simply pulled off my jacket and wrapped myself in cashmere. Easy and oh-so-elegant.
Travel tip: Use your wrap as a blanket to keep you warm on the plane.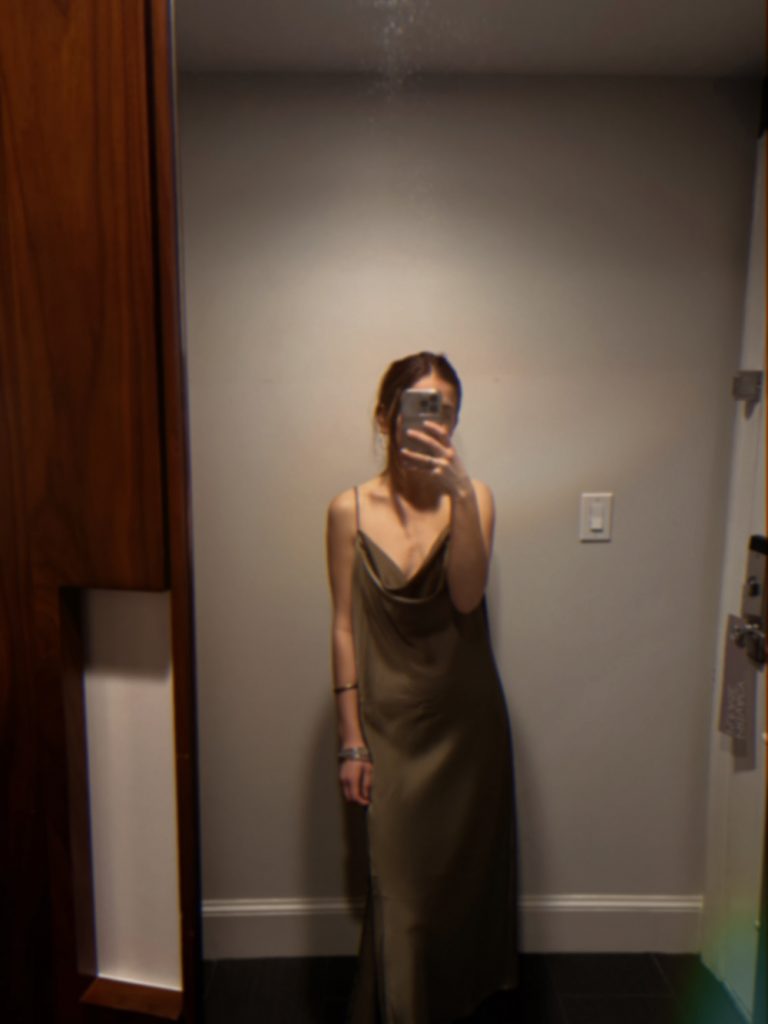 Day-to-Night Dresses
I wear dresses year-round. In the winter, you can catch me with a made-for-spring frock layered over tights and beneath my coziest sweaters. The look feels feminine and stylish, while also being undeniably comfortable. It's just one of the many ways I like to romanticize my work-from-home life. Similar to my silk skirts, these dresses packed down to nothing (so I didn't have to make the hard decision as to which of my faves would get left behind). Of course, when you plan ahead with layers, you can take this look from day to night with seamless ease.
Travel tip: Pair with tights, a sweater, and dress-down boots for the perfect daytime 'fit.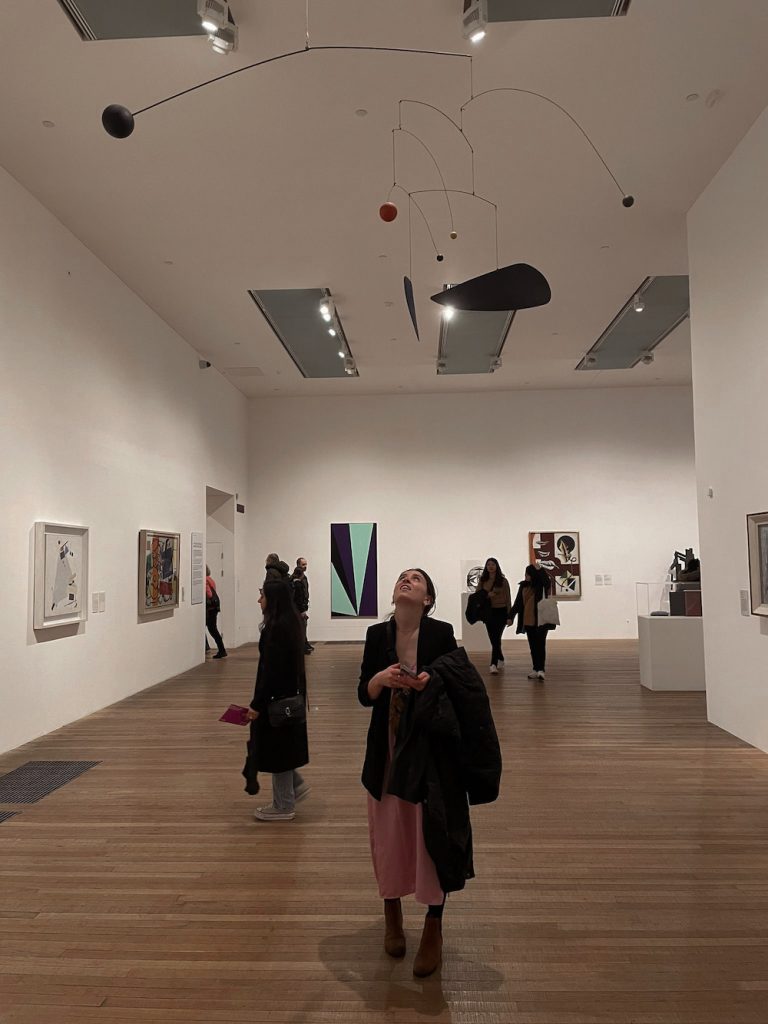 A Structured Blazer
A well-fitting blazer is as timeless as it gets. When you want something a little more elegant than a loose-fitting sweater, a black blazer is a simple layer that's both functional and stylish. The goal here is to go slightly oversized. That way, should you need to add a layer beneath, you're all set.
Travel tip: This will easily become one of the key pieces in your wardrobe, so you want something that's soft but structured. And though the price tag may be on the steeper side, if we're talking cost-per-wear, it's absolutely worth it.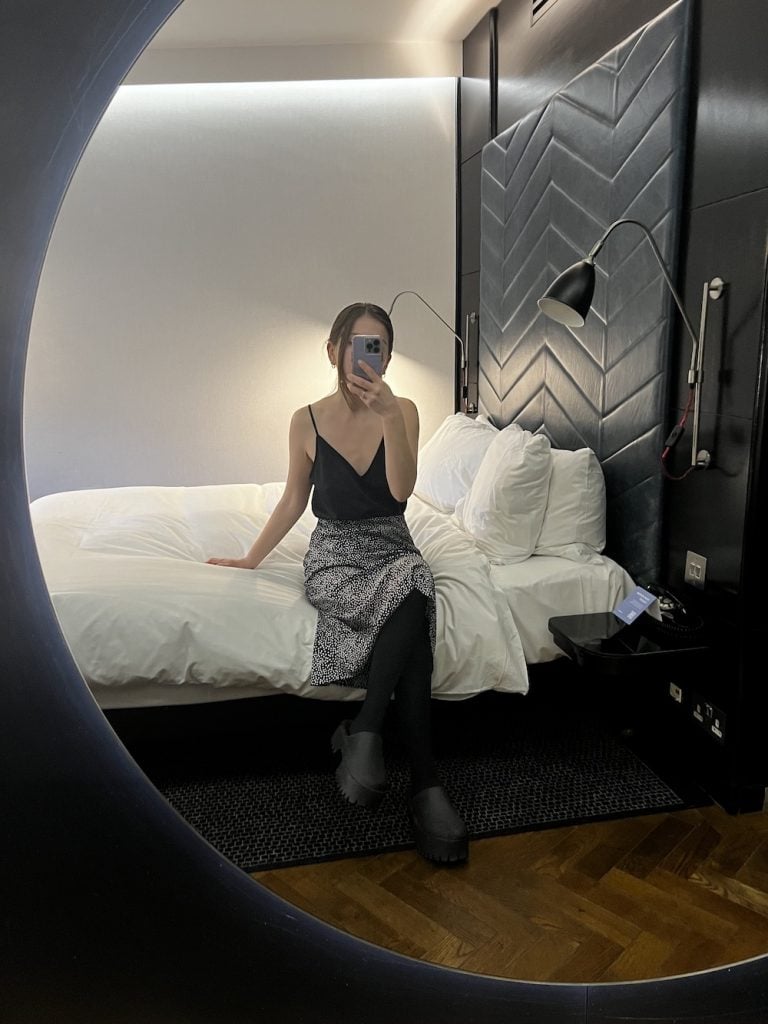 Silk Tanks
Let me count the ways I love this cami. Well, for insight, the skirt pictured above was my friend's and this is me rounding out day two of this trip's suitcase-less beginning. But with my black cami at the ready, I could pair it with just about anything in her closet. Whether it's pants or a skirt, silk tanks and camis are a universally elegant choice.
Travel tip: As with everything on this list, we're going for comfort. Your cami should rival your softest, most well-loved tee. If it's at all less cozy, it doesn't belong in your suitcase. (Or closet, for that matter.)
Comfortable and Cute Shoes
By far, my shoes were what took up the most space in my suitcase. But as someone who likes to have options, I prioritized giving them as much real estate as possible. Because I've experienced beyond-painful blisters in the past, I wanted my footwear to seamlessly blend style and function. In addition to nondescript sneakers (black, of course), I also went for elevated clogs that gave me some height and my well-loved boots (that are far more comfortable than they may look). With these options, I could go everywhere from museums to shopping to a six-course meal. Consider your bases covered.
Travel tip: The boots were more of a seasonal pick, so keep them if you're traveling in the winter or early spring. If not, swap them out for chic slides (I love these).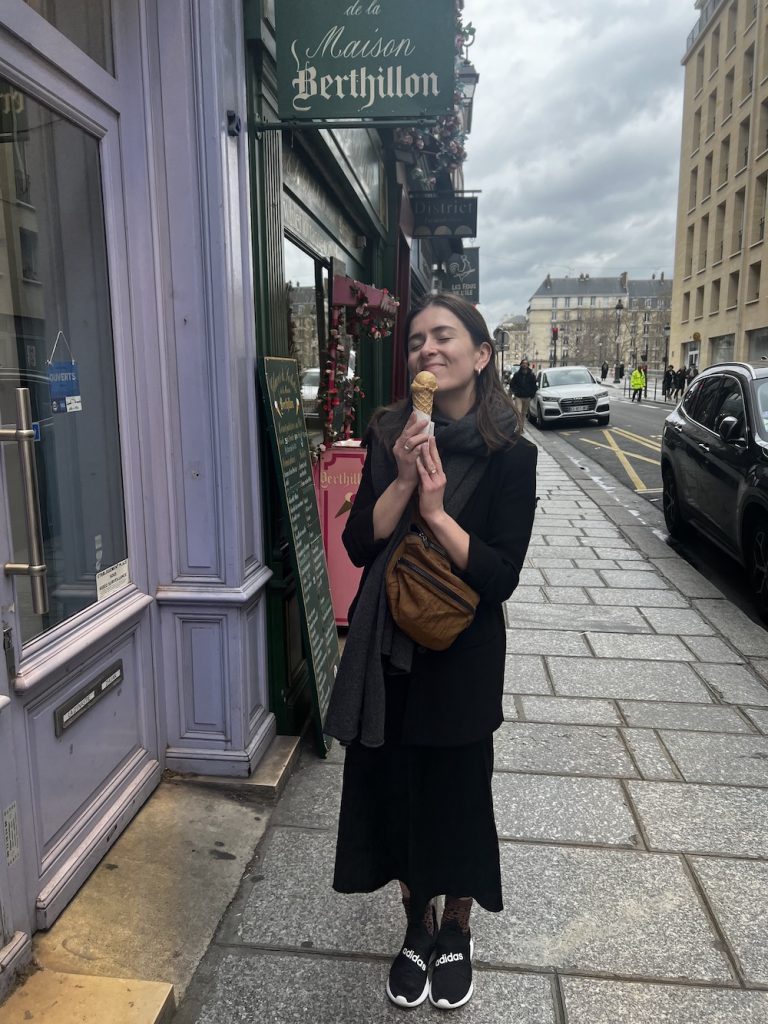 A Hands-Free Bag
I initially purchased this bag in the summer of 2020, when I only had walks and hikes to entertain me. It was perfect for carrying my wallet, phone, a pair of sunglasses, and another Standard Baggu just in case. Since then, it's become my everyday bag thanks to the ease of wear and the simple fact that I hate having anything in my hands when I'm out and about (save for a Berthillon ice cream cone, of course). Bonus: While you'll have to turn your backpack around and wear it on the front of your body if you bring it into a museum, this bag already has you covered.
Travel tip: I learned the hard way that whatever you do, in London DO NOT refer to this as a fanny pack. "Bag" or "satchel" works perfectly fine. For insights, read Merriam-Webster's take.