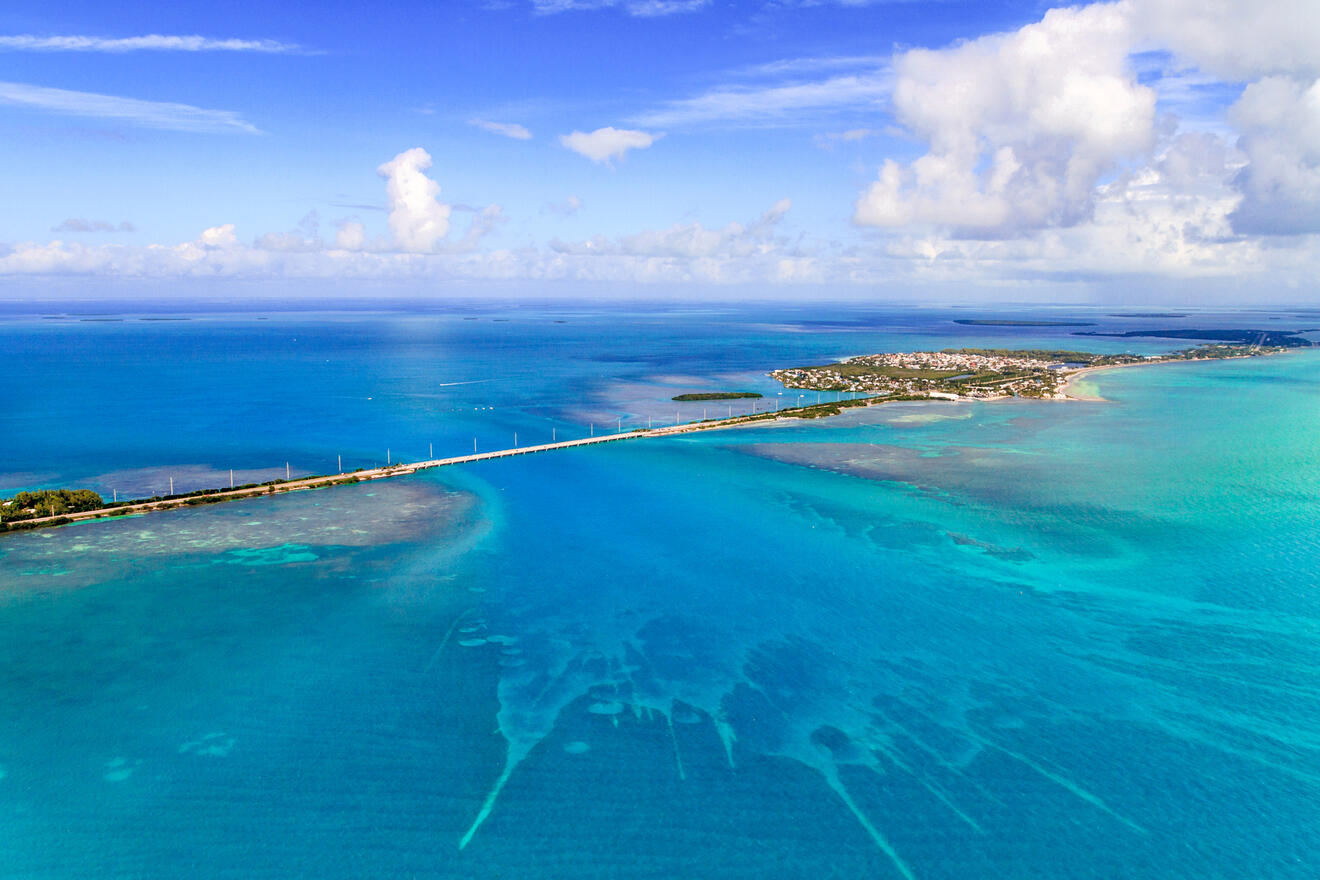 Looking for a tropical getaway in the US? Look no further than the picturesque Florida Keys!
The Florida Keys are seriously one of the most beautiful and best places to visit in the US! The Keys, an island archipelago off the Southern tip of Florida, is truly a sight to behold, and everyone should visit at least once in their lives.
Whether you are looking for a tropical getaway, to observe some uncannily beautiful views, splash around in the turquoise waters, or unwind, the Florida Keys are the perfect place to do so. This is coming from experience as a Florida native who has visited the Keys many times!
Let's jump right into the best islands of the Florida Keys and why you need to visit them!
If you are in a hurry
Making last-minute plans? No worries, I got you!
Here's what to book in advance:
How many islands are there in the Florida Keys?
You'll be shocked to know that there are over 1,700 islands in the Florida Keys!
So you can imagine, there is no shortage of things to do in the Florida Keys, and islands upon islands of fun to explore!
43 of the islands are connected to the overseas highway connecting Miami to Key West, and the other 1,657 islands you're gonna need some sort of water apparatus to travel to.
If you don't have a boat, don't stress! There are plenty of places throughout the keys where you can rent a water vehicle.
Without further ado, let's get into why you're here. Here are the 10 best islands in the Florida Keys you NEED to visit!
1. Explore Dry Tortugas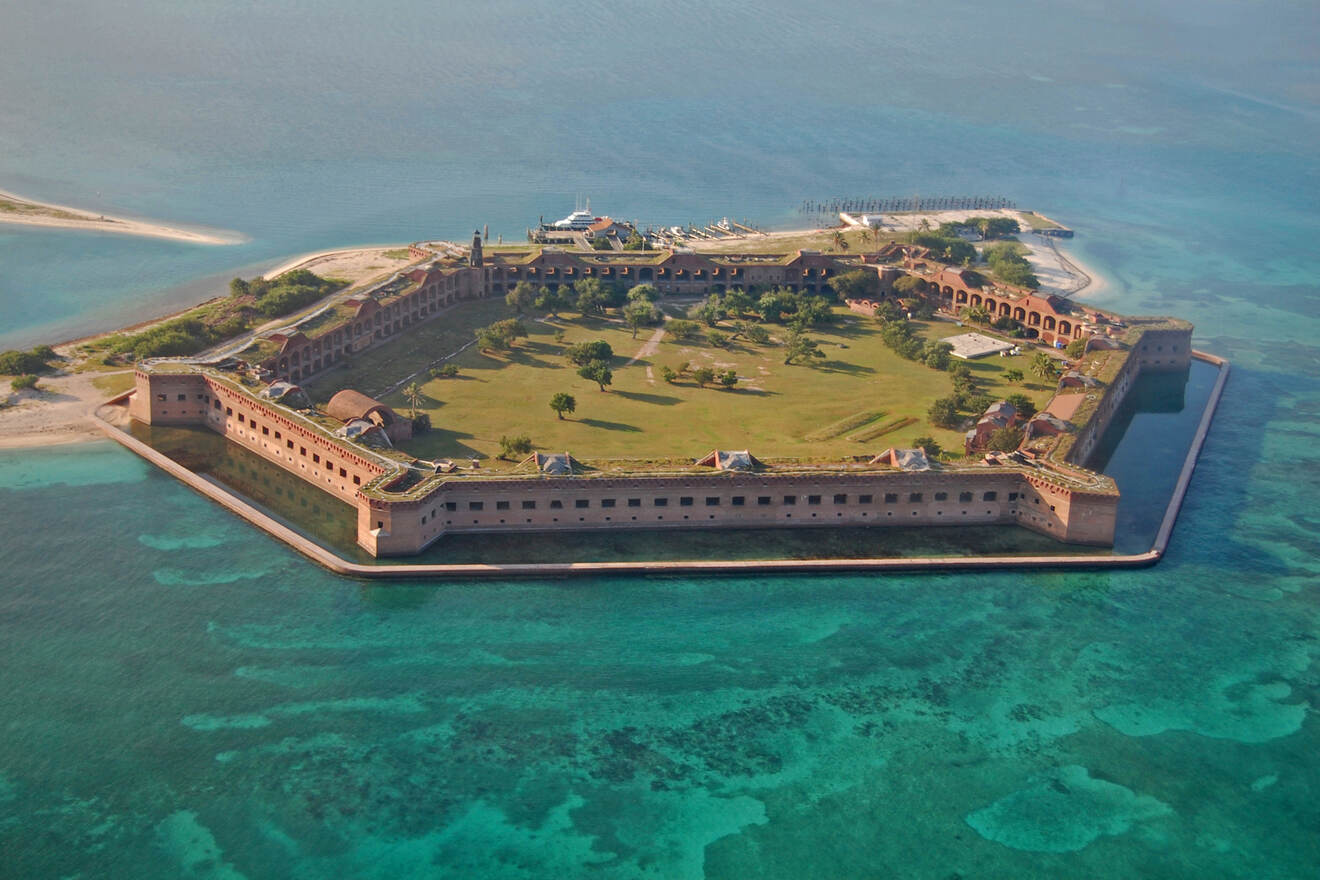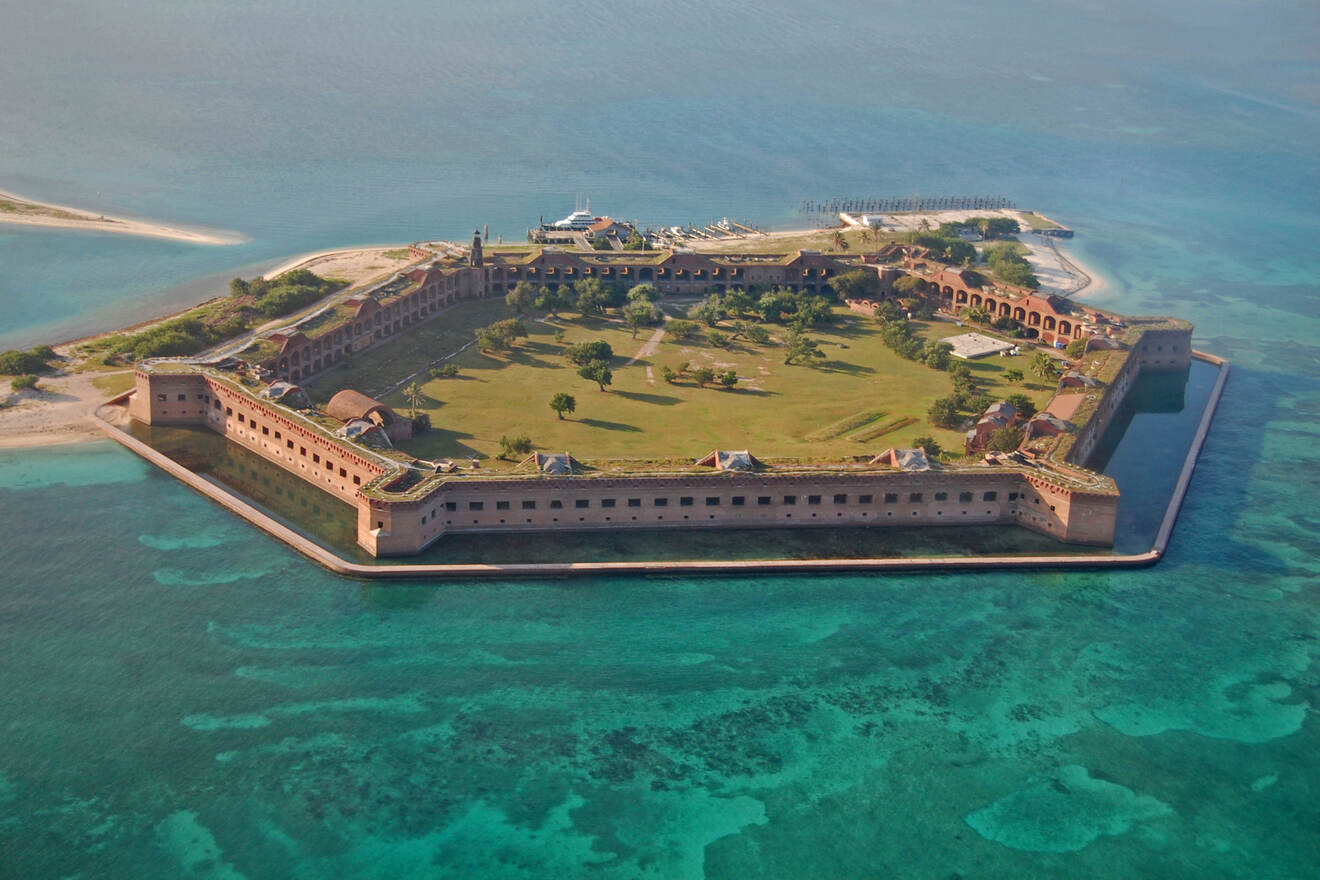 This island of the Florida Keys easily takes the cake as one of the best islands to explore in the Keys. Located just off of Key West, this is an experience you will not want to miss out on during your trip to the Florida Keys!
Historic forts, shipwrecks, crystal clear caribbean-esque waters – Dry Tortugas National Park is a little slice of heaven!
Dry Tortugas is home to seven gorgeous islands filled with possibilities. However, keep in mind that the islands that are open for exploring vary depending on the time of year you are visiting. The main Key that is always open to visitors is Garden Key.
Garden Key also happens to be the island where the famous military fort, Fort Jefferson, is located. This fort has a rich history and is reminiscent of ancient architecture. During its heyday, this fort served multiple purposes: a fort, a hospital, a prison, and now, State Park Rangers!
Bear in mind that Dry Tortugas is only accessible by seaplane or ferry. Another option is to rent a boat, which is well worth it! You can catch the ferry in Key West and it has a number of amenities that make your trip much easier.
Dry Tortugas is a remote oasis surrounded by lush and abundant mother nature, and it's easily one of the best islands of the Florida Keys!
2. Enjoy the pristine beauty of The Marquesas Keys!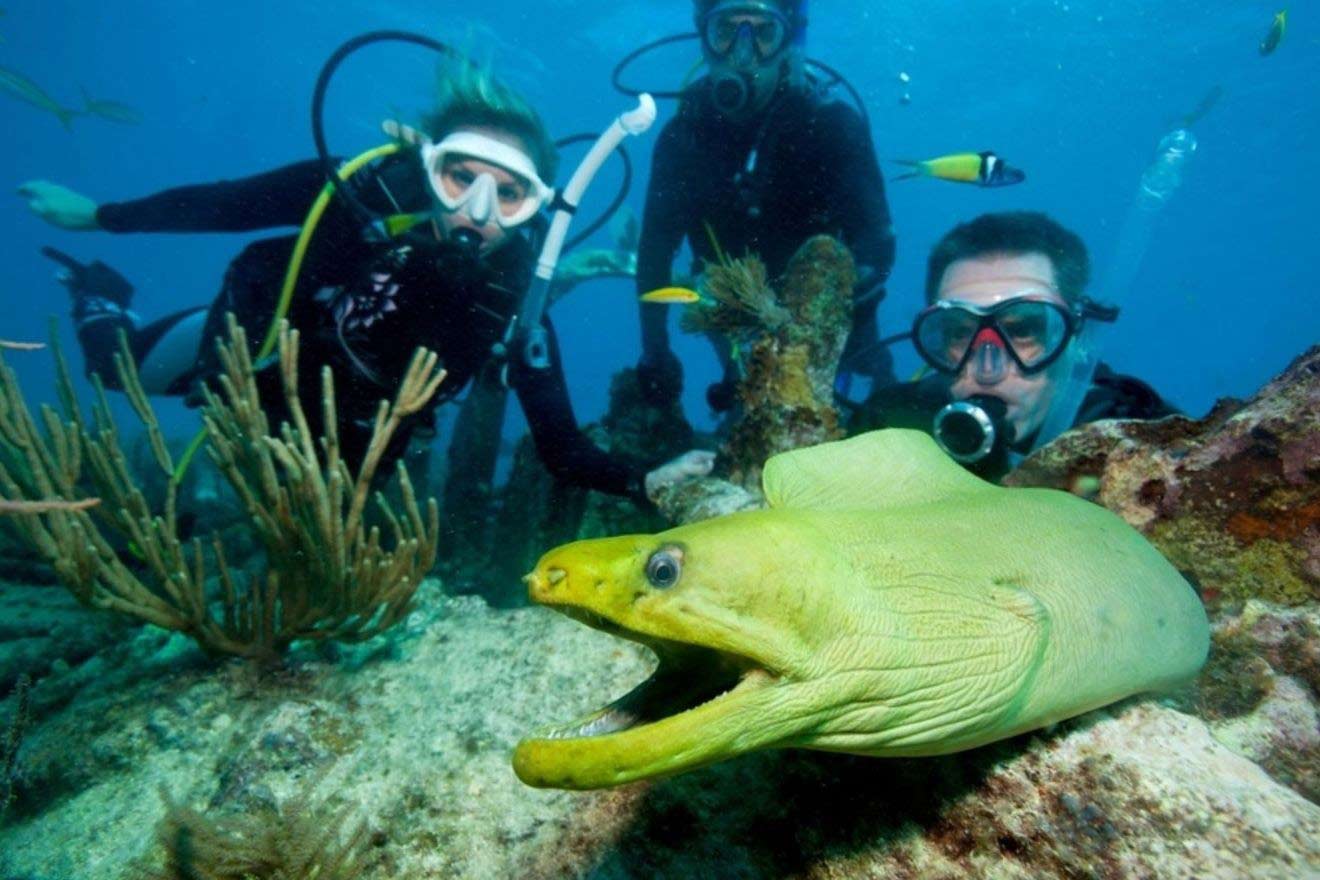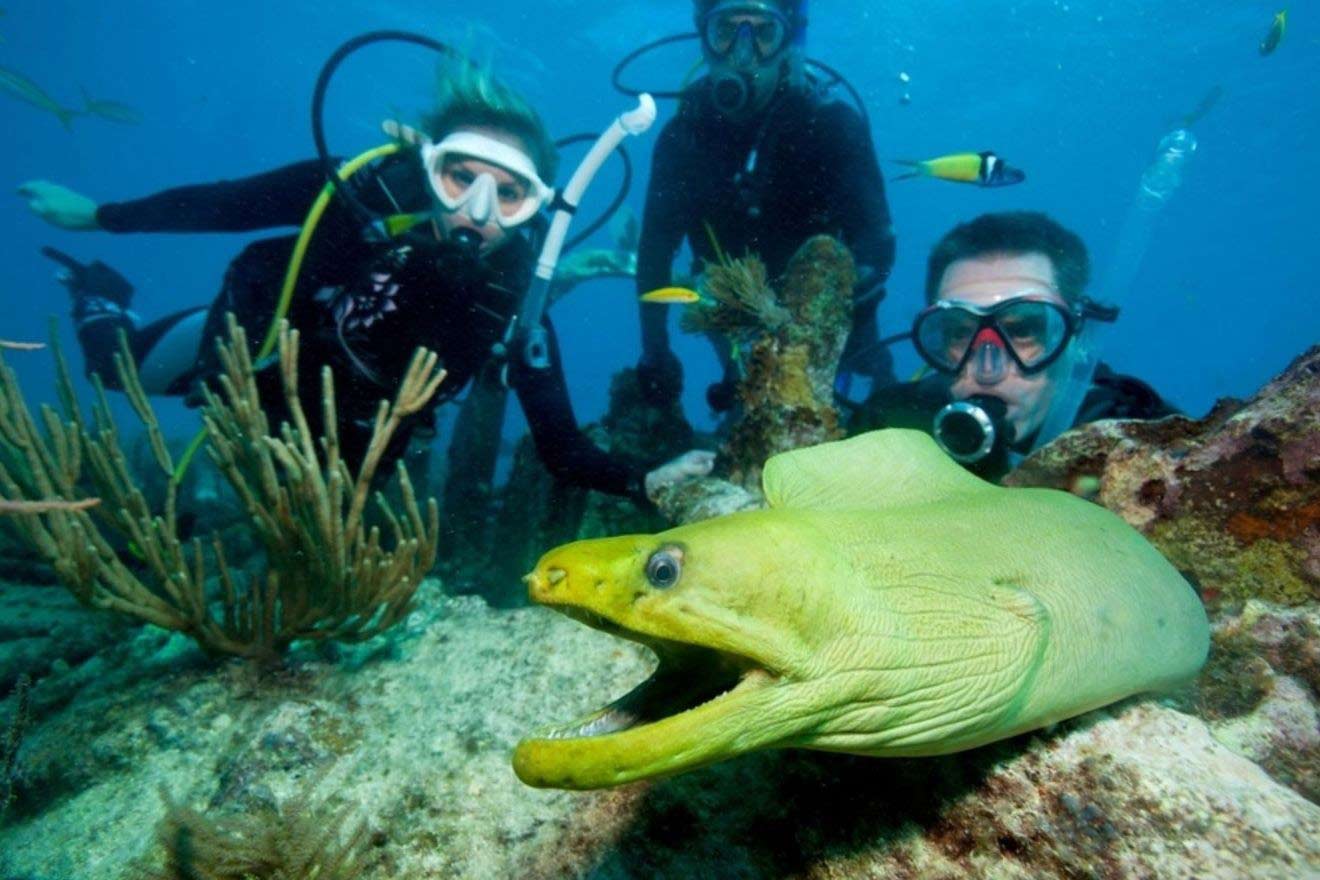 The Florida Keys are home to some of the most beautiful natural landscapes and beaches in the United States. If you enjoyed the remote, tranquil beauty of Dry Tortugas, you will love the Marquesas Keys!
This Key is also a bit closer than Dry Tortugas, so if you don't want to make the trip to Key West, this is a great option! Marquesas Keys are also one of the archipelago's best places for scuba diving.
Marquesas Key is a great option for those who prefer ultra-remote getaways. This Key does not have any sort of development and there is a strict no-motor zone surrounding the three gorgeous islands that make up Marquesas Key.
This set of keys is jaw-droppingly beautiful and also serves an important ecological function throughout the archipelago. The bulk of the islands are made up of 10 hardwood mangrove hammock groves that have deep roots into the seabed, which is a key element to the homeostasis of the flora and fauna that call the Marquesas Key home.
Do you want to visit Key West but don't feel like renting a car or driving all that way?
Take an easy peasy day trip via a bus ride from Miami to Key West!
PRICE: $70
Book Your Trip to Key West From Miami
3. Visit your very own island paradise at Key Largo
Key Largo is the first and closest Key to Miami. This gorgeous paradise is only a hop, skip, and a jump from Miami Beach!
Key Largo is considered to be one of the best Keys in the archipelago, and it isn't hard to see why. As visitors begin to approach the Keys and get more and more excited, Key Largo, being the first Key, makes an amazing first impression on its patrons.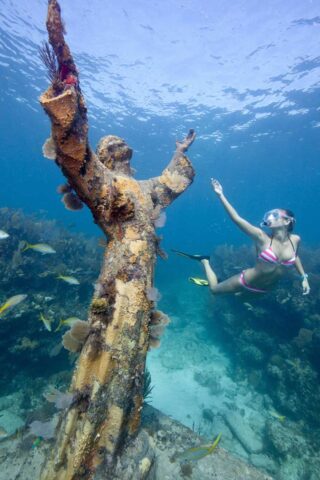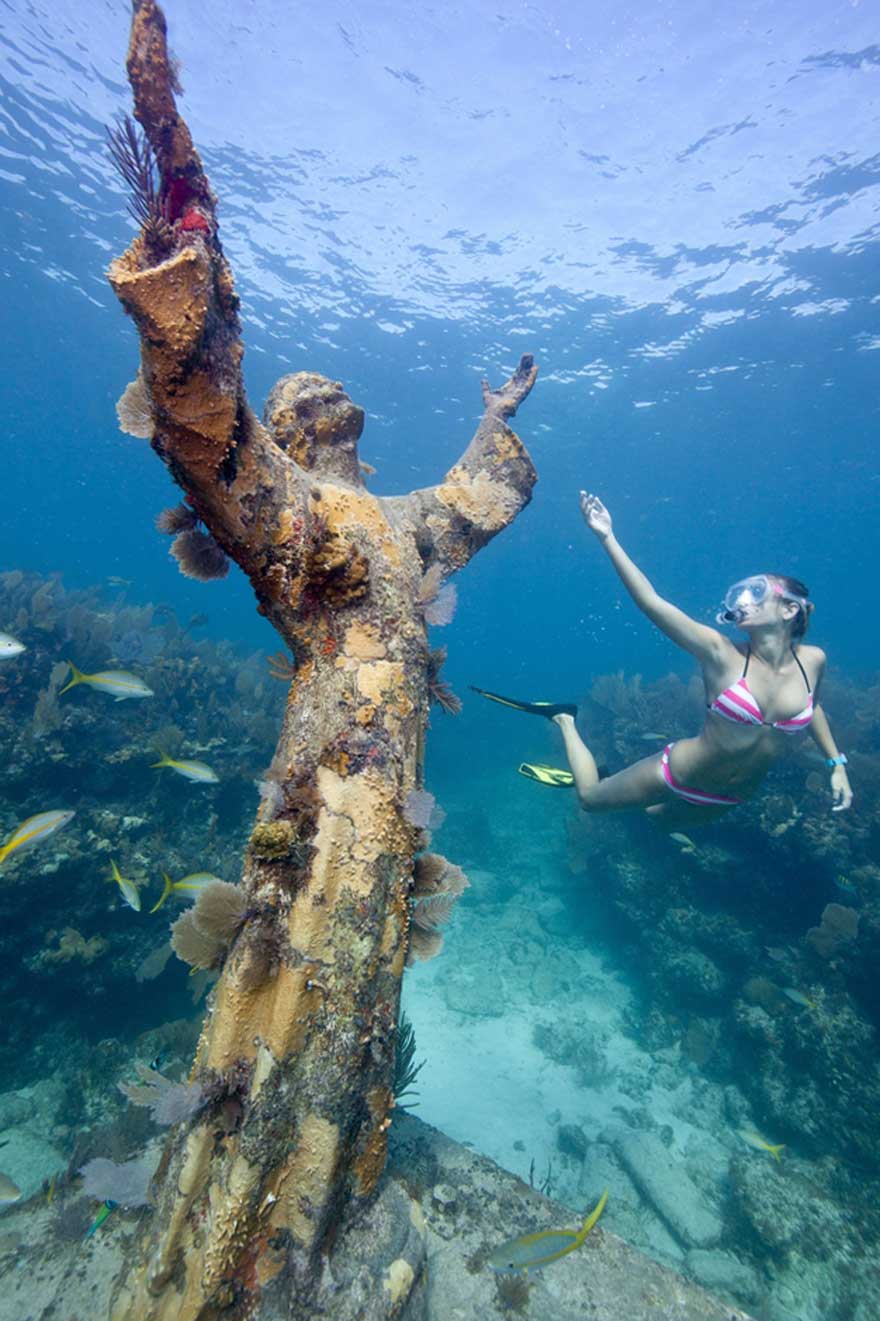 On your trip to the Florida Keys, you are definitely going to want to make your first stop in Key Largo! This is the first and one of the best (and most iconic) stops on the Florida Overseas Highway!
Alongside other islands in the Florida Keys, Key Largo is environmentally protected under strict law, which helps to support and maintain the precious and crucial marine life. Without this marine life and the protections to sustain them, the Keys would cease to exist.
Plus, Key Largo is one of the best islands in the keys for scuba diving and other water activities. You are not going to want to miss John Pennekamp State Park, as I can promise you it is one of the most beautiful places you will ever see in your life!
Underwater activities are also a must to get the most out of your experience in the islands of the Florida Keys. Enjoy swimming around bright coral, colorful tropical fish, and other marine life in crystal-clear waters!
Want to plan a day trip to Key Largo without renting a car?
Check out this super awesome day trip (only 90 minutes from downtown Miami) to Key Largo with optional water activities!
PRICE: $89
Book Your Day Trip To Key Largo
4. Discover Marathon Key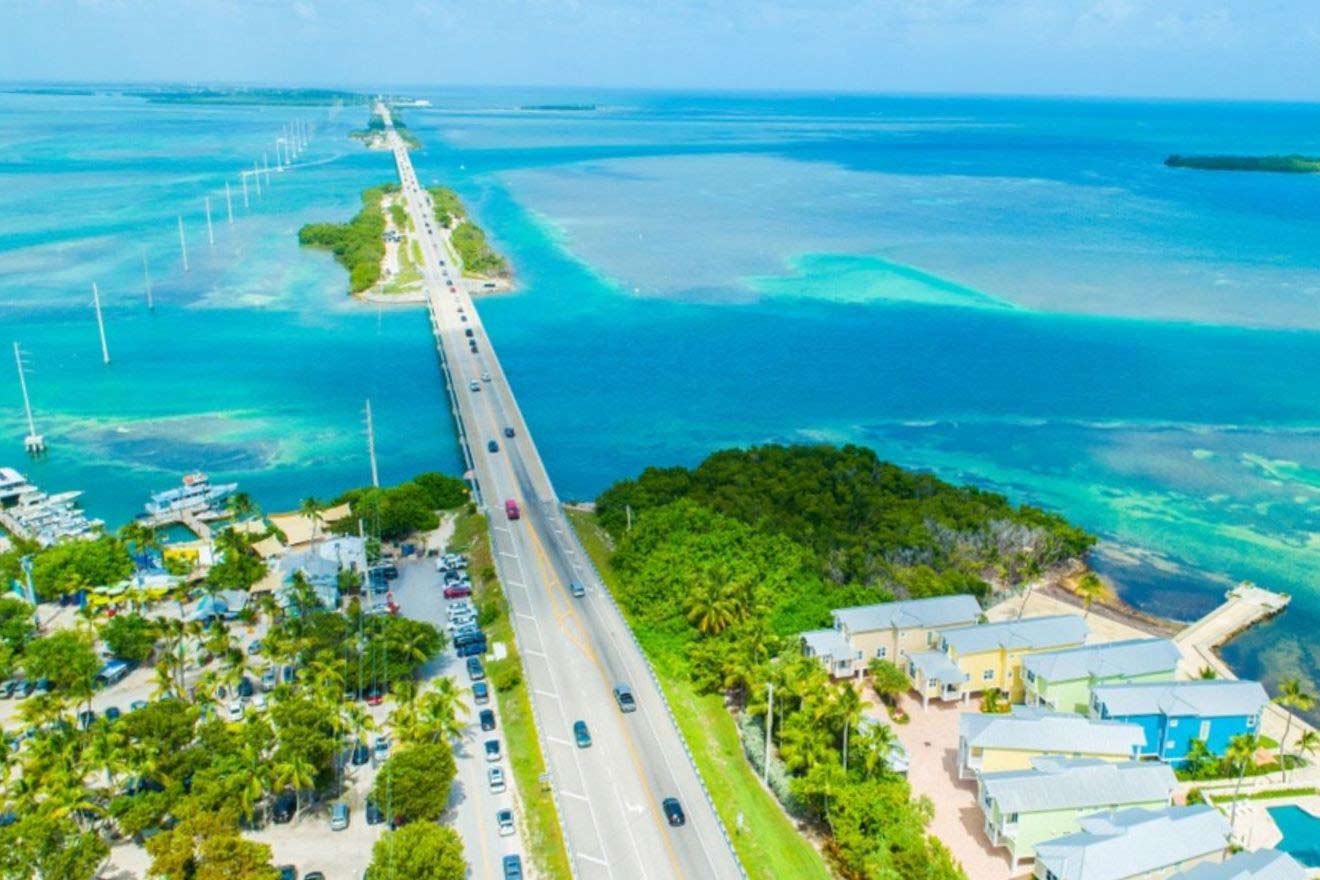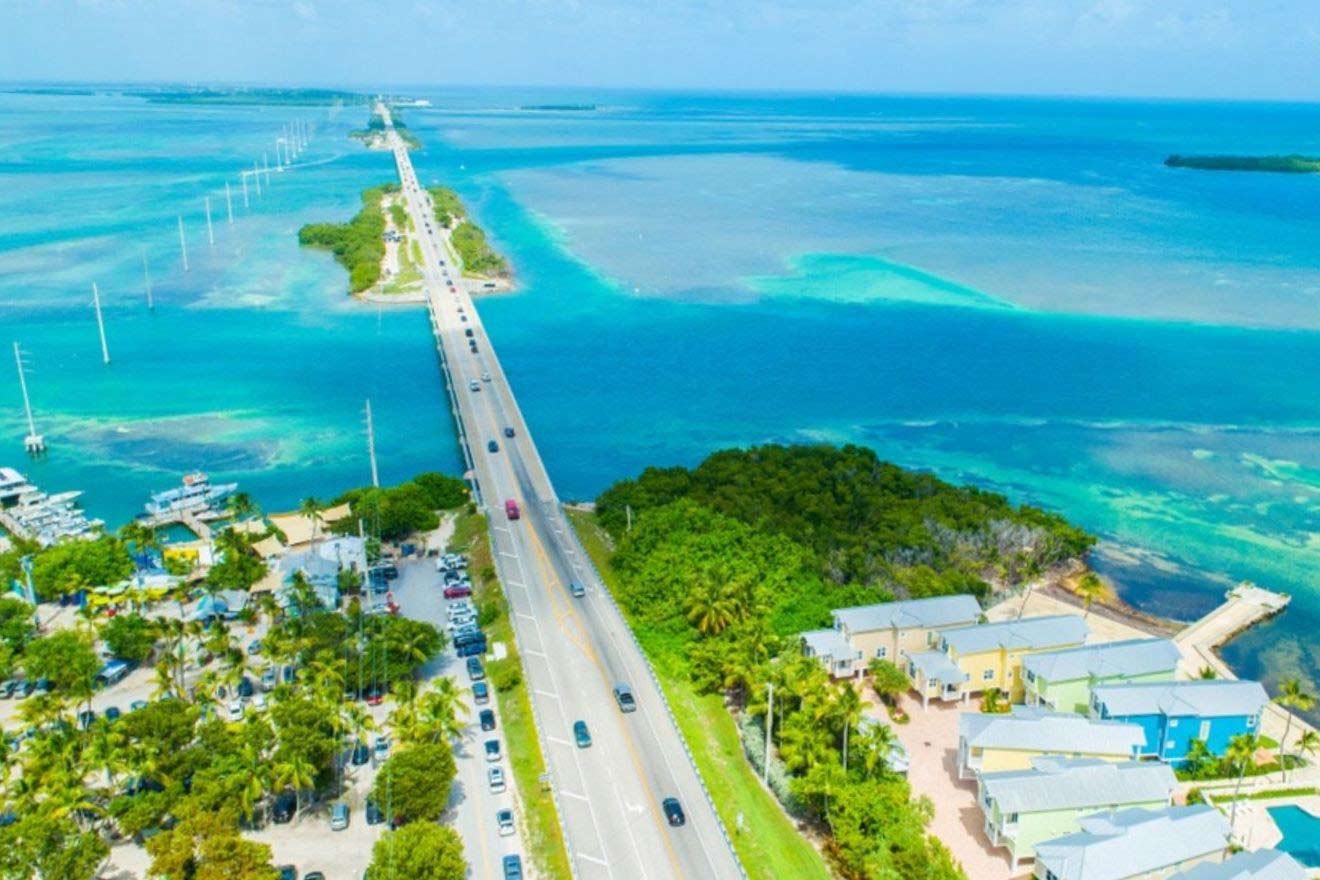 Marathon Key is a classic Florida Keys experience. This town stretches across 13 different islands in the Keys!
If you're looking to experience a cute Caribbean Florida Keys town and also want to jump around to different islands, Marathon Key is the perfect place to explore!
These 13 islands that make up Marathon Key are connected by the famous seven-mile bridge! This is also a classic experience when visiting the Florida Keys, one you are not going to want to miss out on.
Even if you choose to keep it going and don't stop in Marathon Key on your way to Key West, just passing through and driving alone on the seven-mile bridge is a really incredible experience. Why not rent a car and just go cruising through the keys?
Marathon Key is just teeming with gorgeous beaches, coral reefs rife for exploring, and some super special waterfront dining. Don't forget to visit the Turtle Hospital!
Marathon Key is also known as the 'Middle Keys' because it is somewhere in the middle between Key Largo and Key West.
Want to explore the Middle Keys in more depth? This super amazing experience takes you swimming with dolphins in their natural habitat in the Middle Keys at Duck Key! Duck Key is a small, intimate Key that you and your family will absolutely love!
PRICE: $270
Book Your Dolphin Experience
5. Swoon at Islamorada
When I say you will swoon at Islamorada, I am not kidding! This gorgeous Key just about brought tears to my eyes with its breathtaking beauty.
Islamorada is known as the sportfishing capital of the world. So if you're into fishing, this is the key to do it!
If you love fish and marine life, but you're not all that into fishing, you need to go to Robbie's where you can hand-feed massive Tarpon!
According to legend, Robbie's was created after a businessman helped nurse a fish back to health, and the fish eventually came back and brought friends! Ever since then, feeding the tarpon at Robbie's has become a classic Florida Keys experience. Honestly, your trip is incomplete without experiencing it!
Islamorada has gorgeous state parks, beaches, restaurants, and fun museums to check out! This is the perfect place to visit in the Florida Keys with your family!
Feeling like doing something extra special for your loved one? You should book a romantic trip from Miami to Key West! You'll fly across the water on a seaplane and see gorgeous views all around. You'll also have a romantic lunch in Islamorada!
PRO TIP: Anne Eaton's beach in Islamorada is one of my favorite low-key spots to just soak in the stunning nature and lounge on the beach. Traveling with a furry friend? I brought my dog to this beach and we had so much fun!
PRICE: $650
Book Your Seaplane to Key West
6. Get lost in the beauty of Bahia Honda Key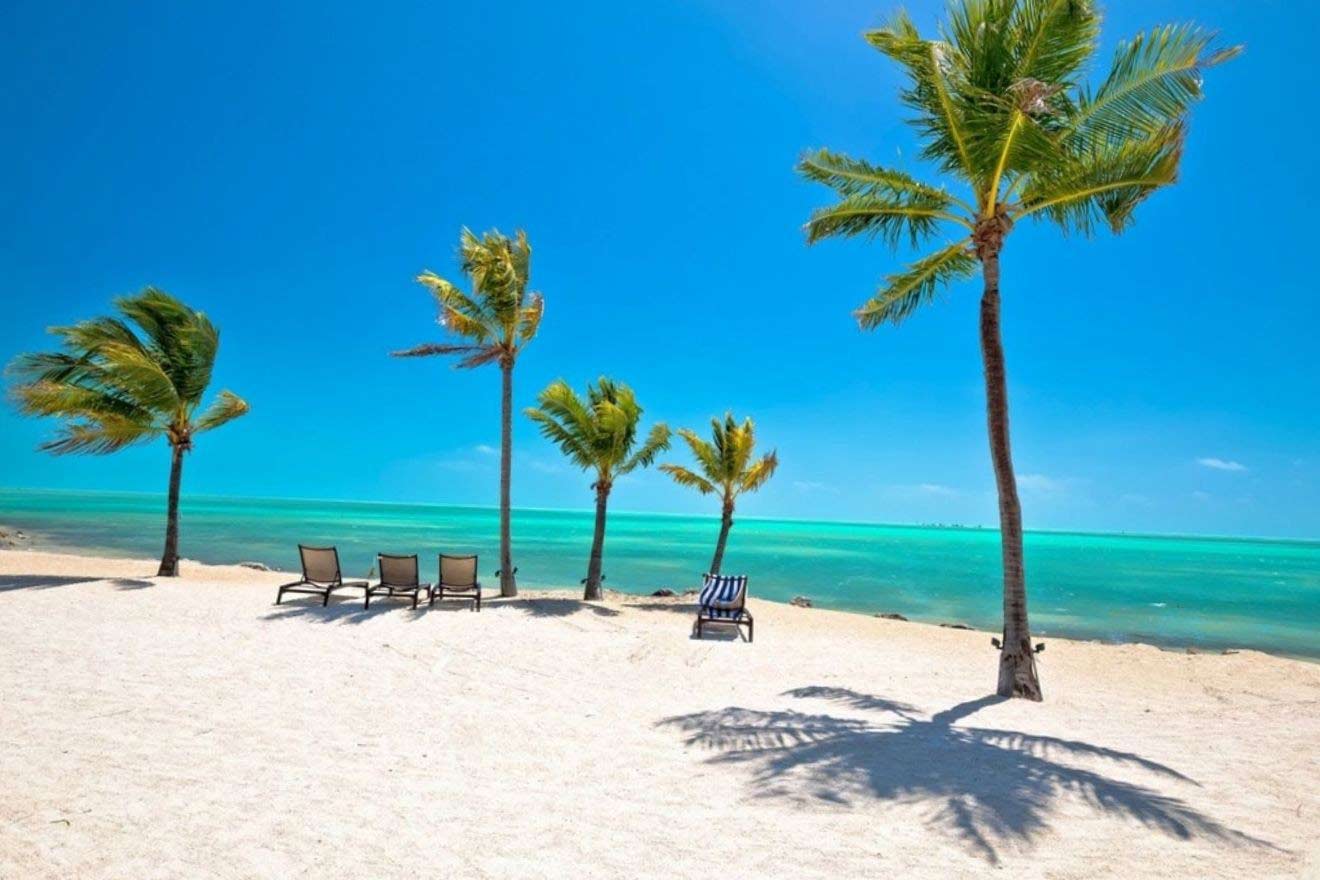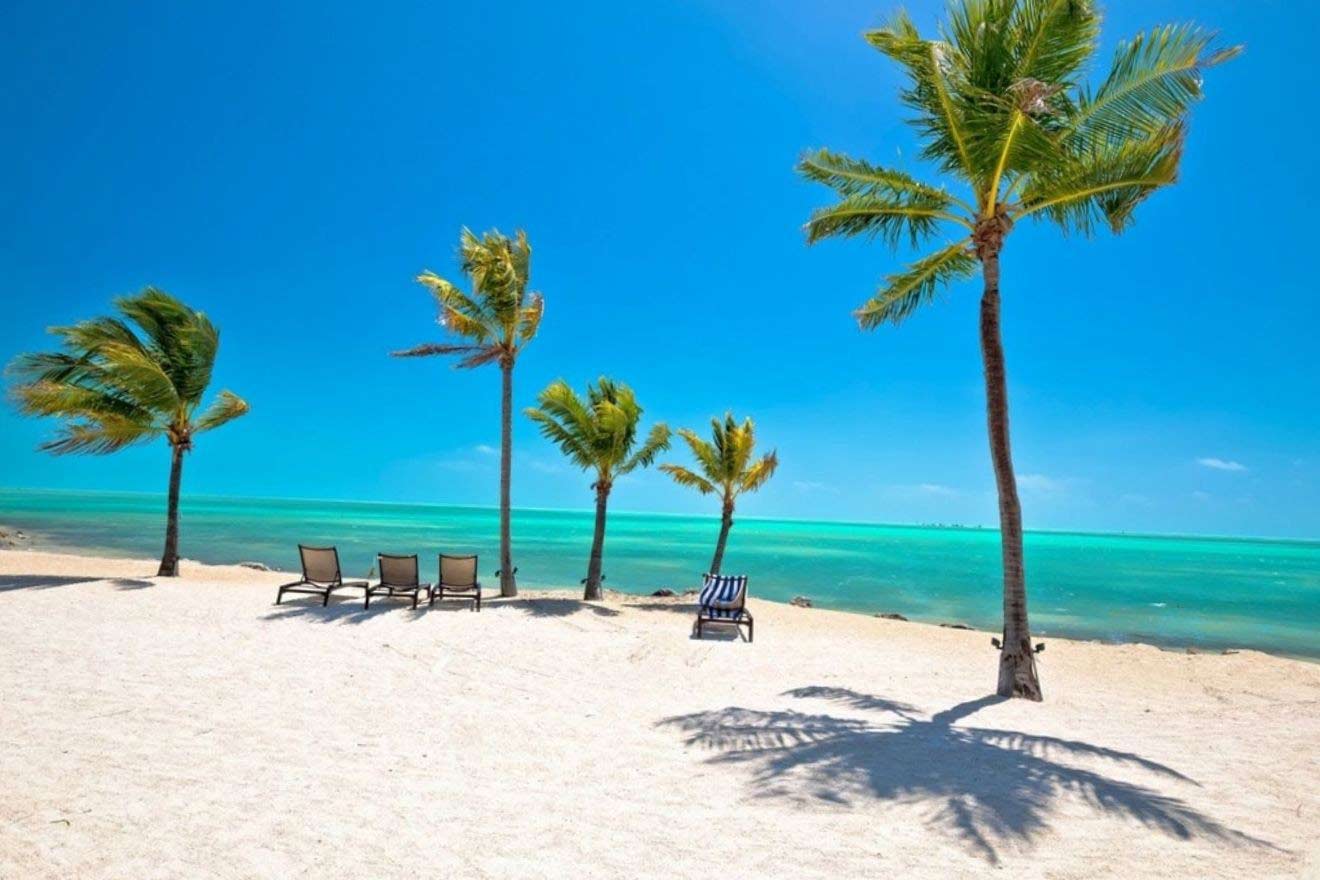 For those of you who enjoy lowkey and relaxing vibes, Key West can sometimes be a bit much. While it's worth the experience, not everyone enjoys the hustle and bustle of it! While it's nothing like the fast-pace of Miami, it can get a bit touristy.
Well, if you prefer lowkey, mellow vibes, Bahia Honda State Park is for you! Loved by locals and tourists equally for its unique beauty, Bahia Honda is truly one of the gems of the Florida Keys.
This key is just drop-dead gorgeous with white sand beaches, pristine Caribbean waters, and lush abundant beauty all around!
Originally, Bahia Honda was intended to be used for a railroad, but it was turned into a State Park instead. However, you may be able to spot some remnants of the railroad tracks throughout the Key, especially on the Bahia Honda Bridge!
7. Visit Lower & Upper Matecumbe Key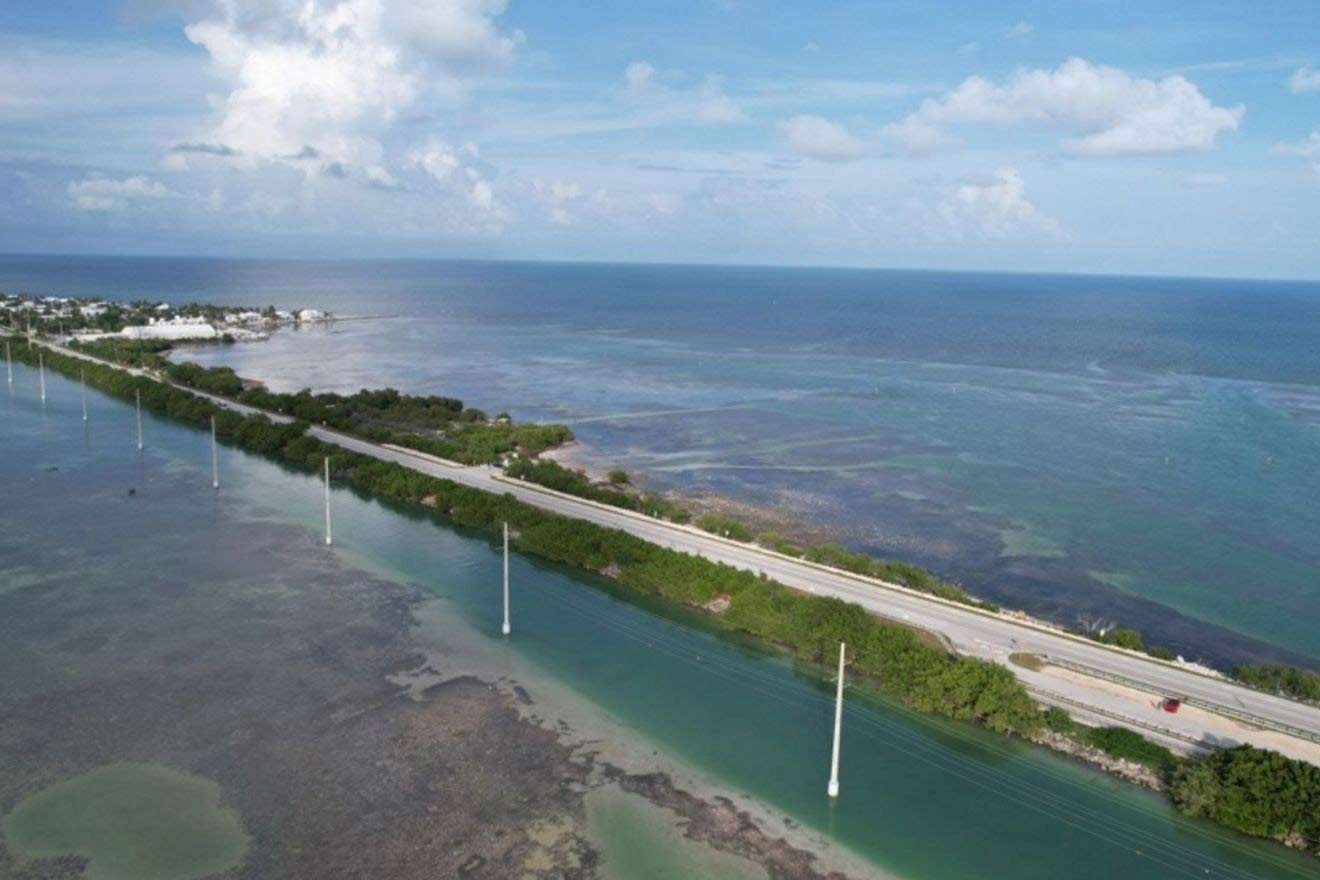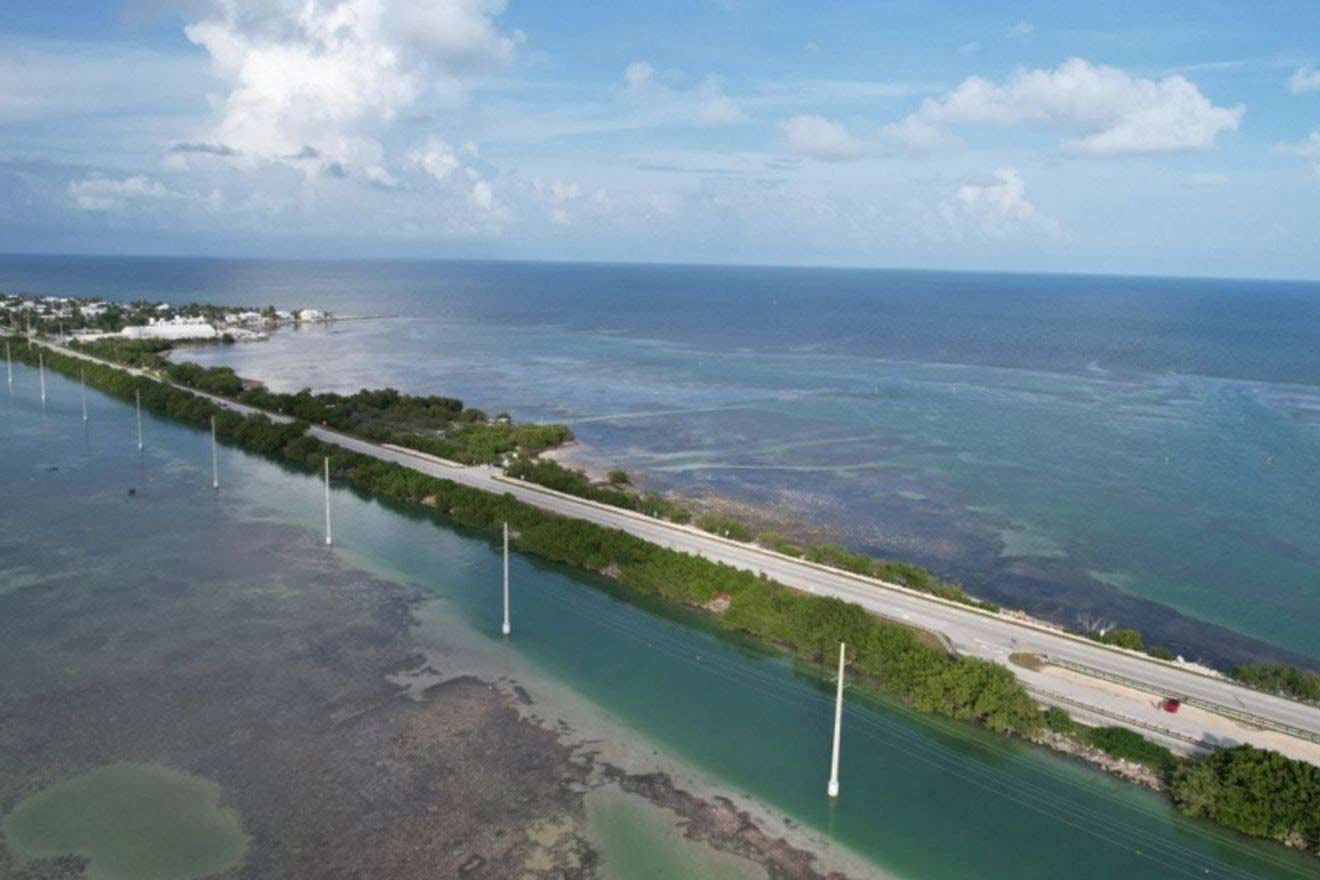 For all those nature lovers out there, this is the key for you! Well, to be frank, anywhere you visit in the Florida Keys is going to be for you if you love nature, but this Key is especially nature-forward,
Matecumbe Key offers the serene relaxation of beaches surrounded by gorgeous and abundant nature while still being close to hotels and amazing restaurants.
Make sure you visit the stunning Lignumvitae Botanical State Park on your trip to Matecumbe Key! This beautiful state park is named after a super important tree that played a huge role in the industrial revolution, Lignum Vitae. It is now listed as endangered due to its popular usage for its super dense wood that sinks! At one point, bullets were even made from this miraculous tree!
Keep in mind Lignum Vitae Key is only accessible by kayak or boat. However, you can easily rent a kayak at one of the many local vendors. There is a Lower Matecumbe Key and an Upper Matecumbe Key, take your pick!
Looking for the convenience of a resort during your stay on Matecumbe Key? Cheeca Lodge & Spa is so pretty and it's right next to Upper Matecumbe Key! The rooms are so beautiful and the views are incredible!
Book Your Resort Stay in Matecumbe Key
8. Get the old Florida feel at Stock Island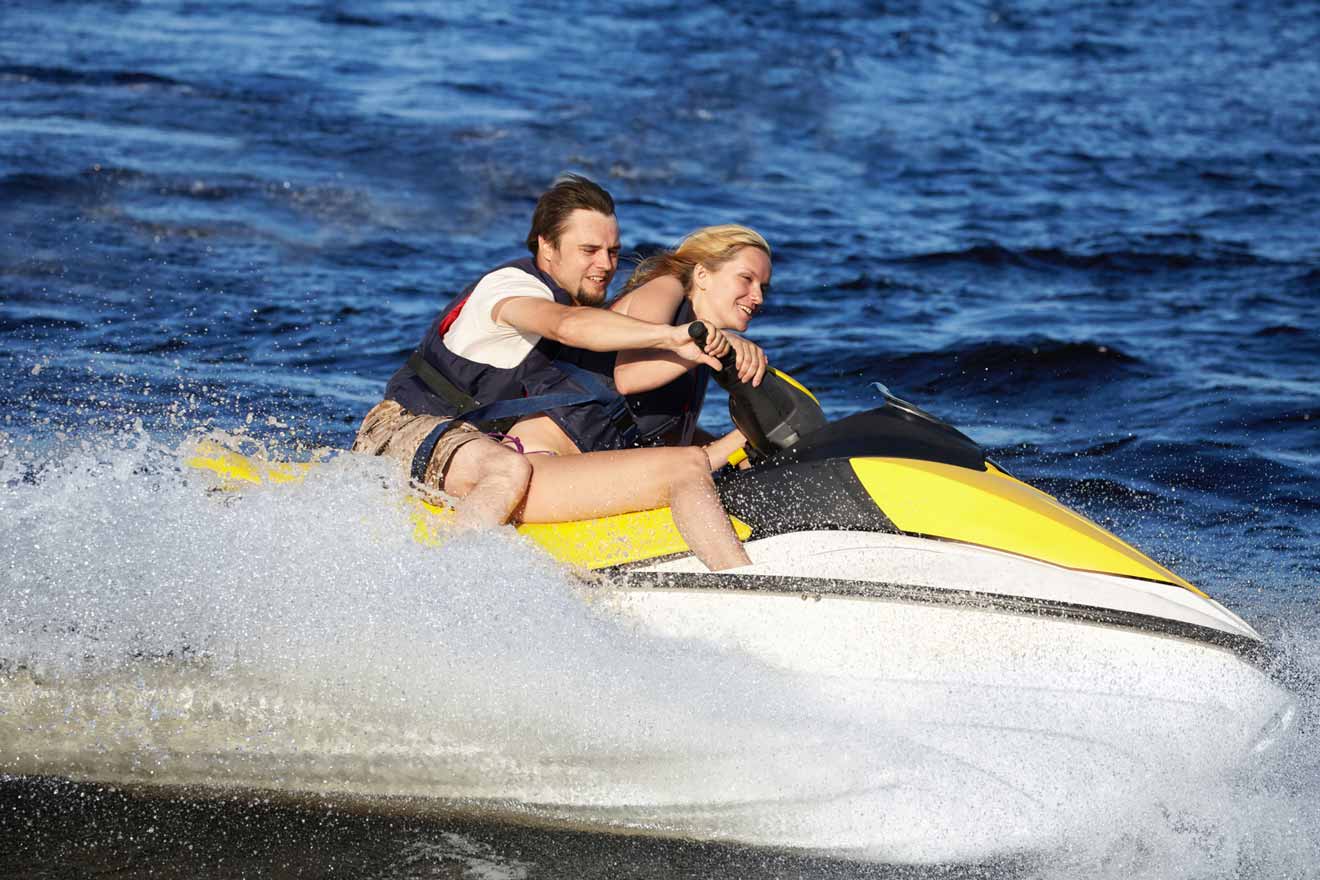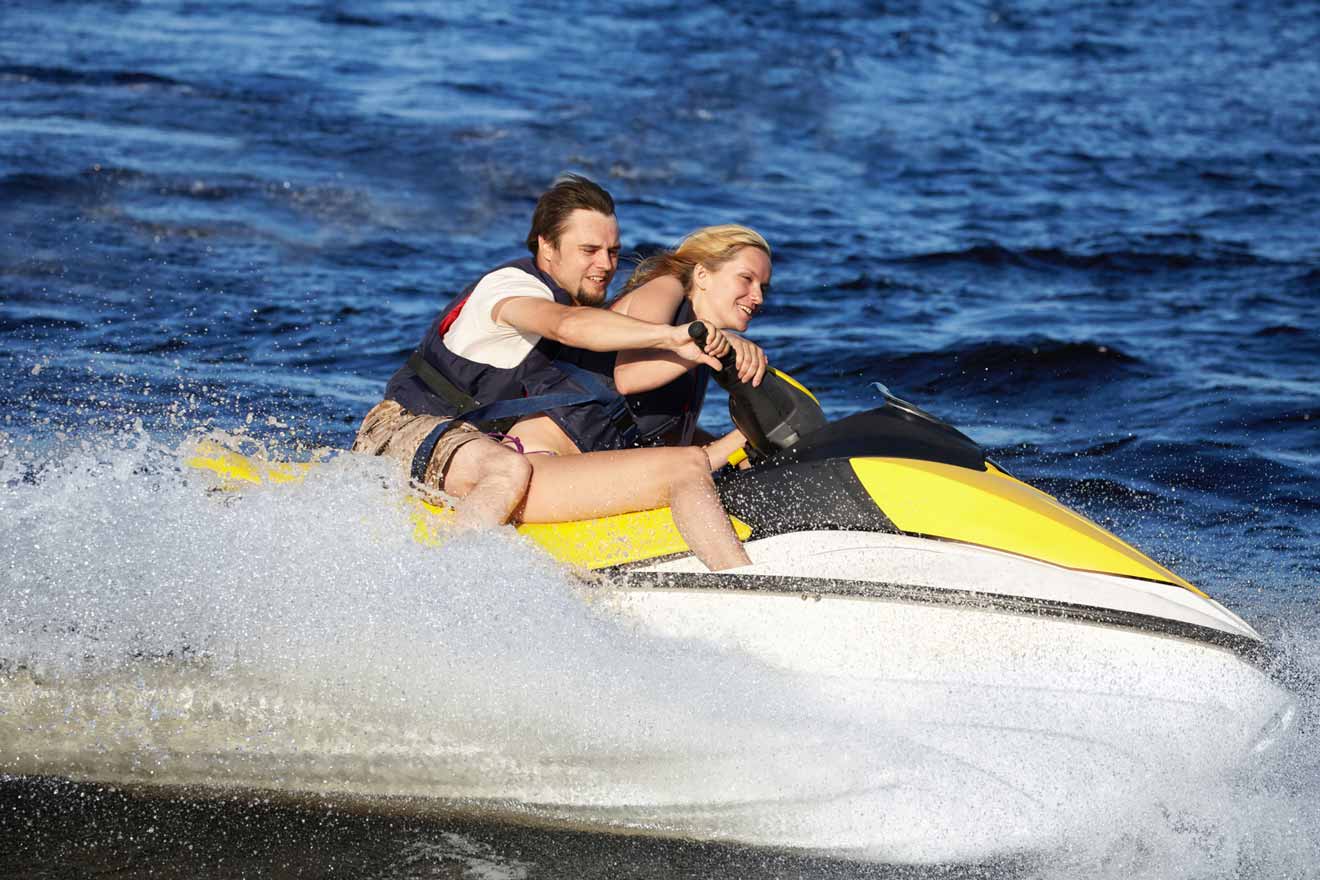 En route to Key West lies this old Florida Gem: Stock Island. Many locals from the Keys often complain that the Keys are changing and development is taking over.
However, Stock Island is one of the last few places that still has the charming 'old' Florida Keys feel. This slice of heaven has some of the best seafood restaurants in the Keys. This makes for the perfect romantic getaway or family treat.
If you prefer staying in a more intimate setting, this is also a great place to rent your own little place, like this gorgeous Casa Tranquility, which is right on the waterfront and perfect for the whole family!
For an amazing restaurant check out HogFish Bar and Grill!
For all those speed racers out there, Stock Island is a great place to rent a speedboat and get your adrenaline pumping! Alternatively, you can book this amazing jet ski tour from Stock Island – super fun for the whole family!
PRICE: $174
Book Your Jet Ski Tour
9. Explore Big Pine Key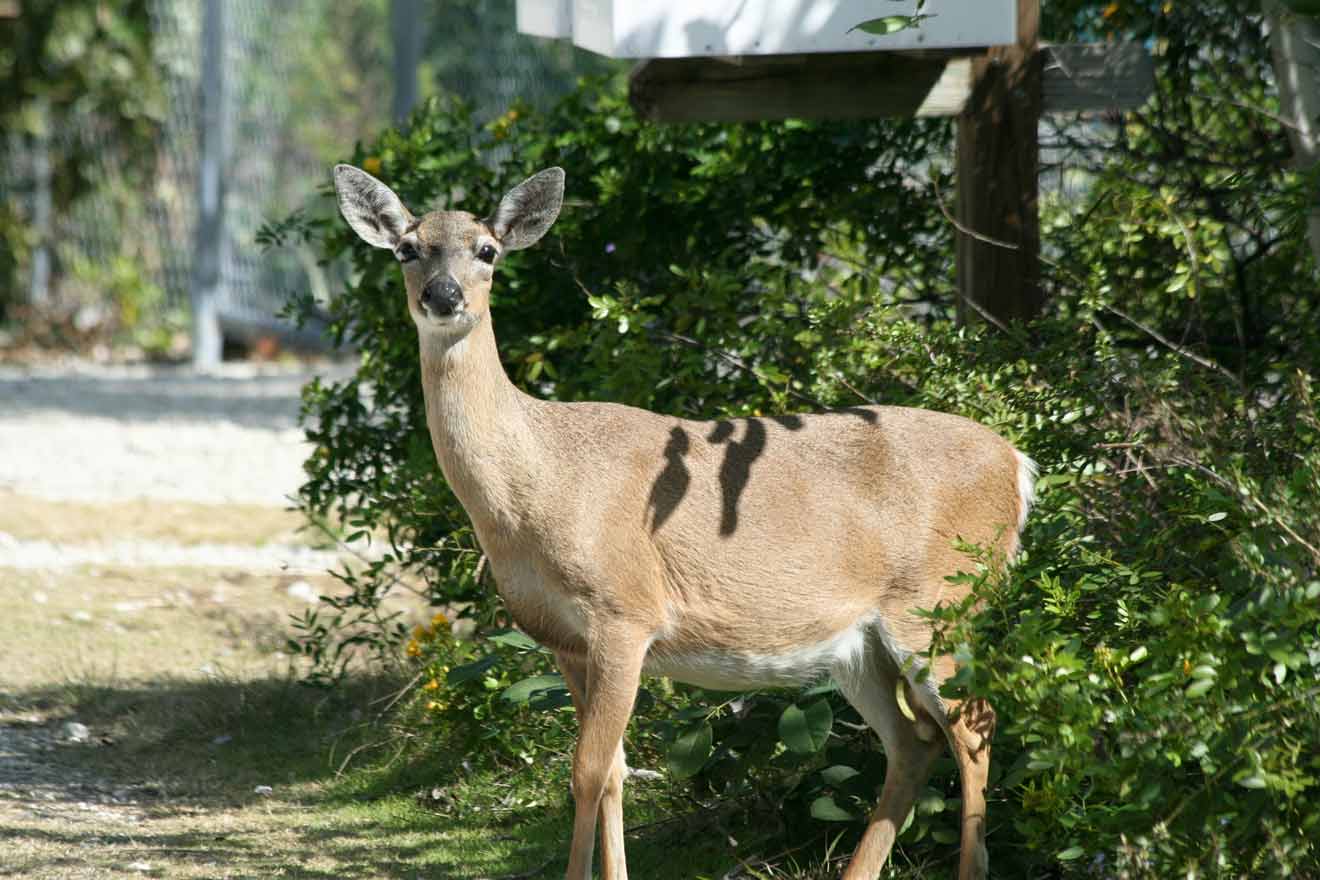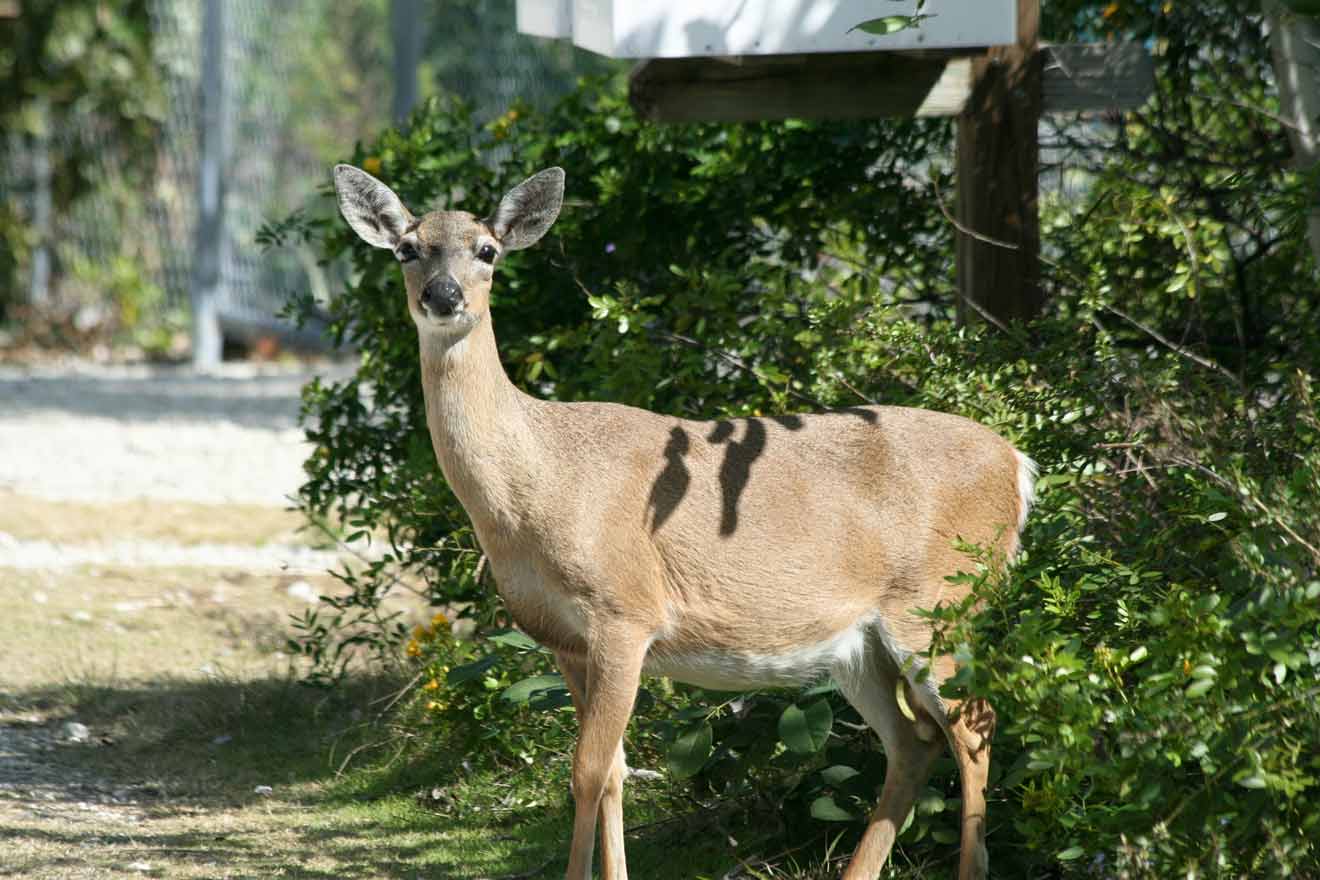 Situated where the Atlantic Ocean meets the Gulf Of Mexico, Big Pine Key is not a Key you are going to want to miss on your trip!
About 30 miles north of Key West, you will find your dream vacation nestled between palm trees, white sand beaches, gorgeous views, and unforgettable memories. Big Pine Key is for those who love a good lowkey vacation surrounded by stunning nature.
Don't forget to check out the National Key Deer Refuge where you can see tiny, (and super cute) wild key deer that are just about the size of a large dog! There is no doubt that your kids will love it, and so will you!
No trip to Big Pine Key is complete without some snorkeling! Check out this amazing private snorkel excursion where you can learn all about the beautiful marine life in the keys. Plus, they give you all the equipment you need, so all you need to do is turn up!
PRICE: $575
Book Your Private Snorkel Excursion
10. Explore the classic Key West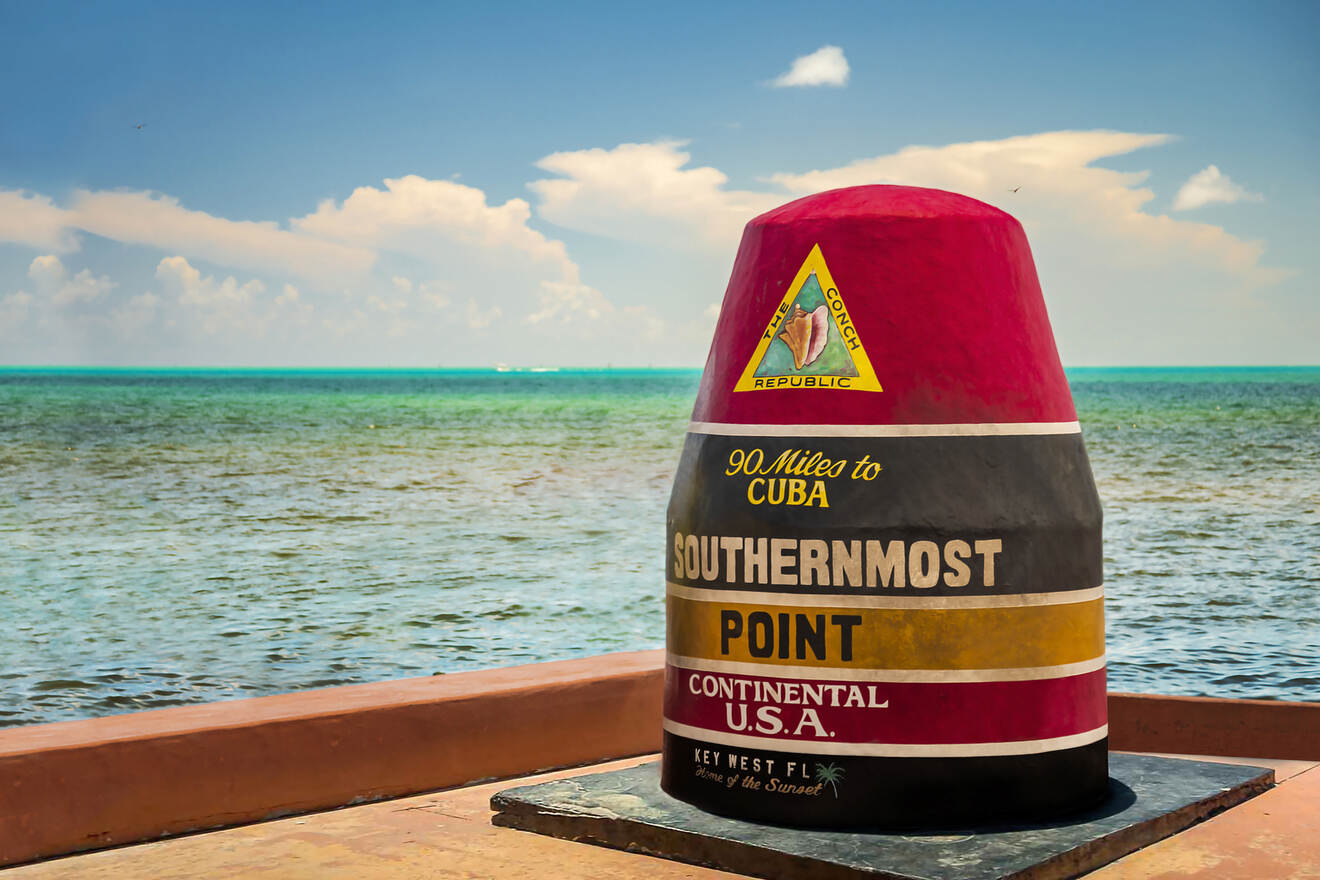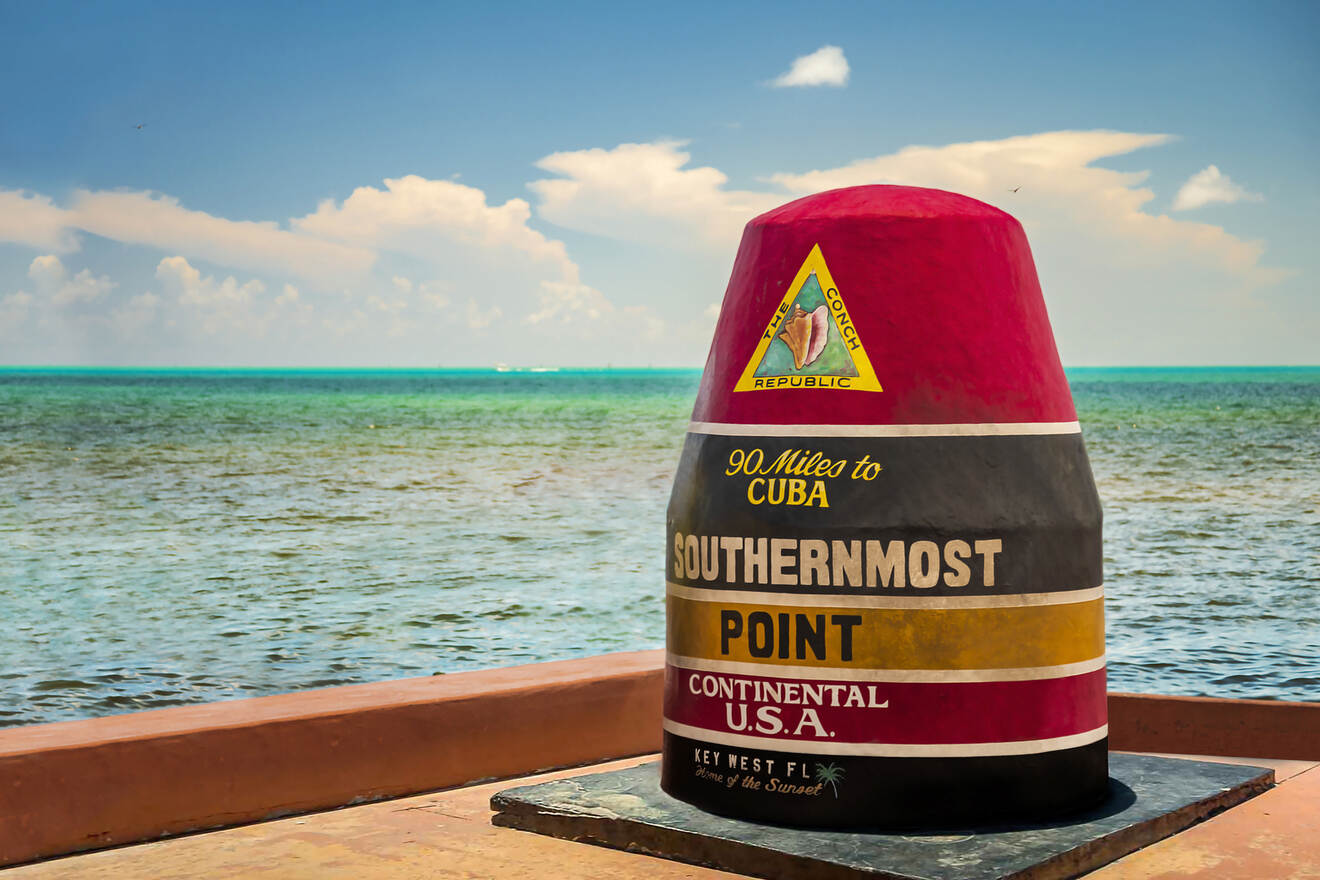 After you drive the length of the entire Florida Keys, you arrive in the famous Key West! I hope you got to explore the beginning of the keys, middle keys, and the lower keys, so your trip to Key West is the absolute cherry on top!
The last stop on the Florida Keys Highway, Key West is world famous for being a charming little beach town that is closer to Cuba than it is to Miami! Some of the keys and experiences on this list require you to stop at Key West first anyways, so the fun doesn't end just because you made it to Key West!
Key West is what dreams are made of. There are cute little beaches, shops, bars, and so much old Florida culture for you to enjoy.
You can always visit some of the keys off the coast of Key West, Earnest Hemingway's house and museum, go on a ghost tour, go on a nature tour, go to a drag queen pub crawl, take a sunset sail with a full bar, and so much more!
FAQs about the Islands of the Florida Keys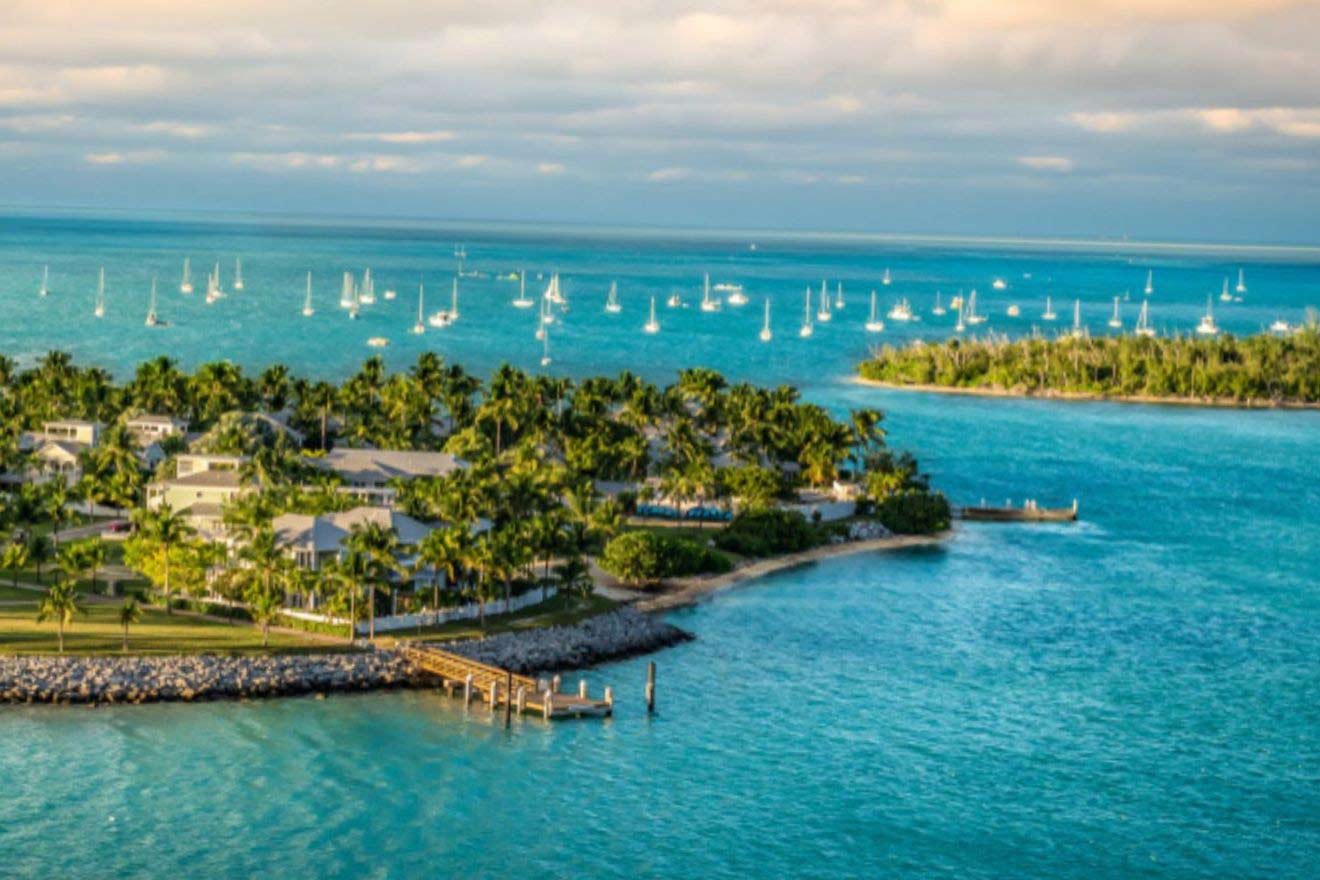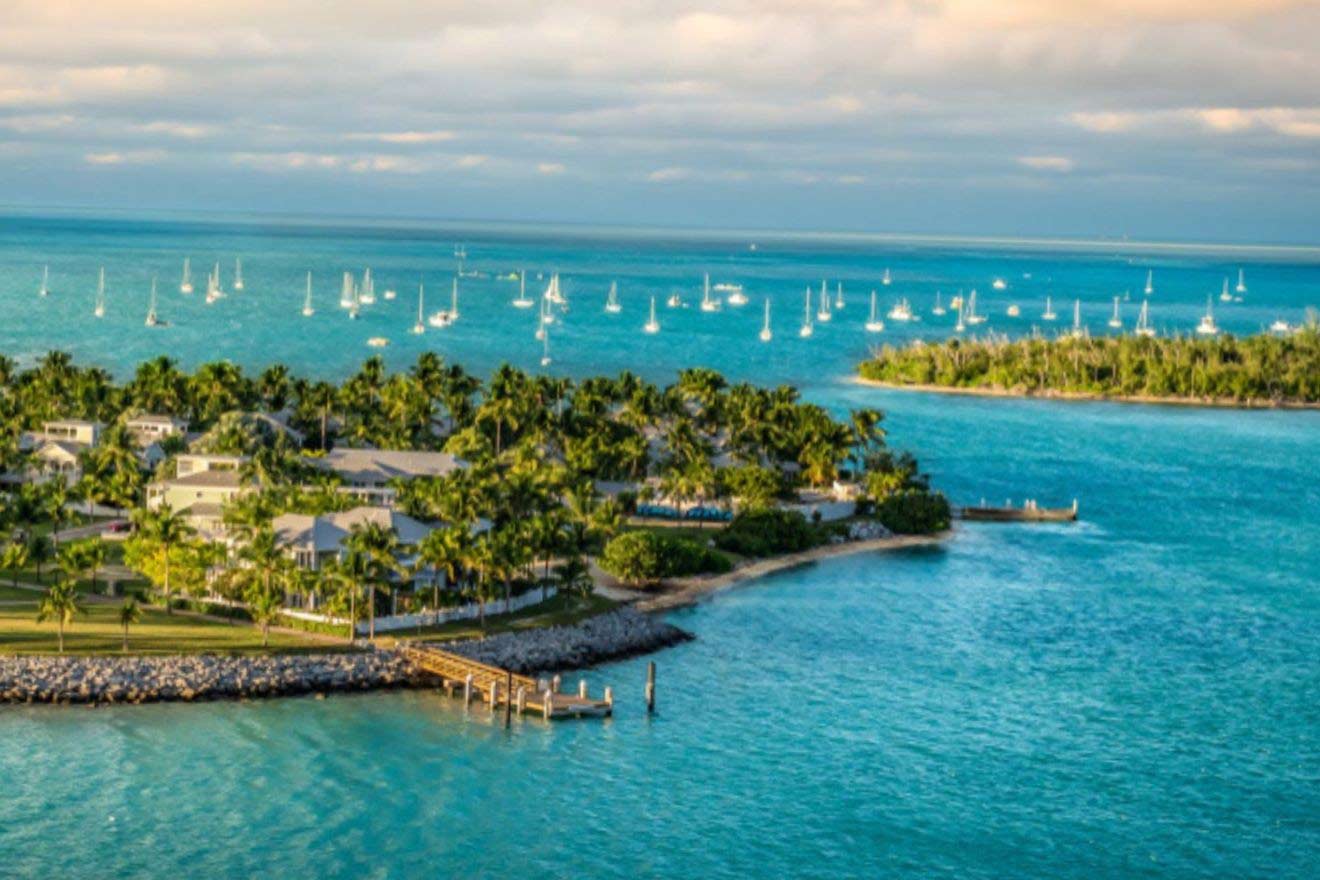 🗝️ Why are the Florida Keys called keys?
When Juan Ponce De Leon first came across the Florida Keys in the 1500s, he called them Cayos, which in Spanish means small islands. "Keys" is just an anglicized version of the Spanish word for small islands.
🏝️ What are the best beaches in the Keys?
🌴How were the Florida Keys formed?
About 100,000 years ago, the sea level dropped after the last Ice Age, exposing ancient sand bars and coral reefs which eventually fossilized and formed the chain of islands as we know it today!
🏖️ Where is the bluest water in the Florida Keys?
The stunning Fort Zachary Taylor Park Beach is one of the best places for snorkeling and diving in Key West due to the beautiful clear blue water. It is also a national historic landmark and a super fun place to take family and loved ones!
Conclusion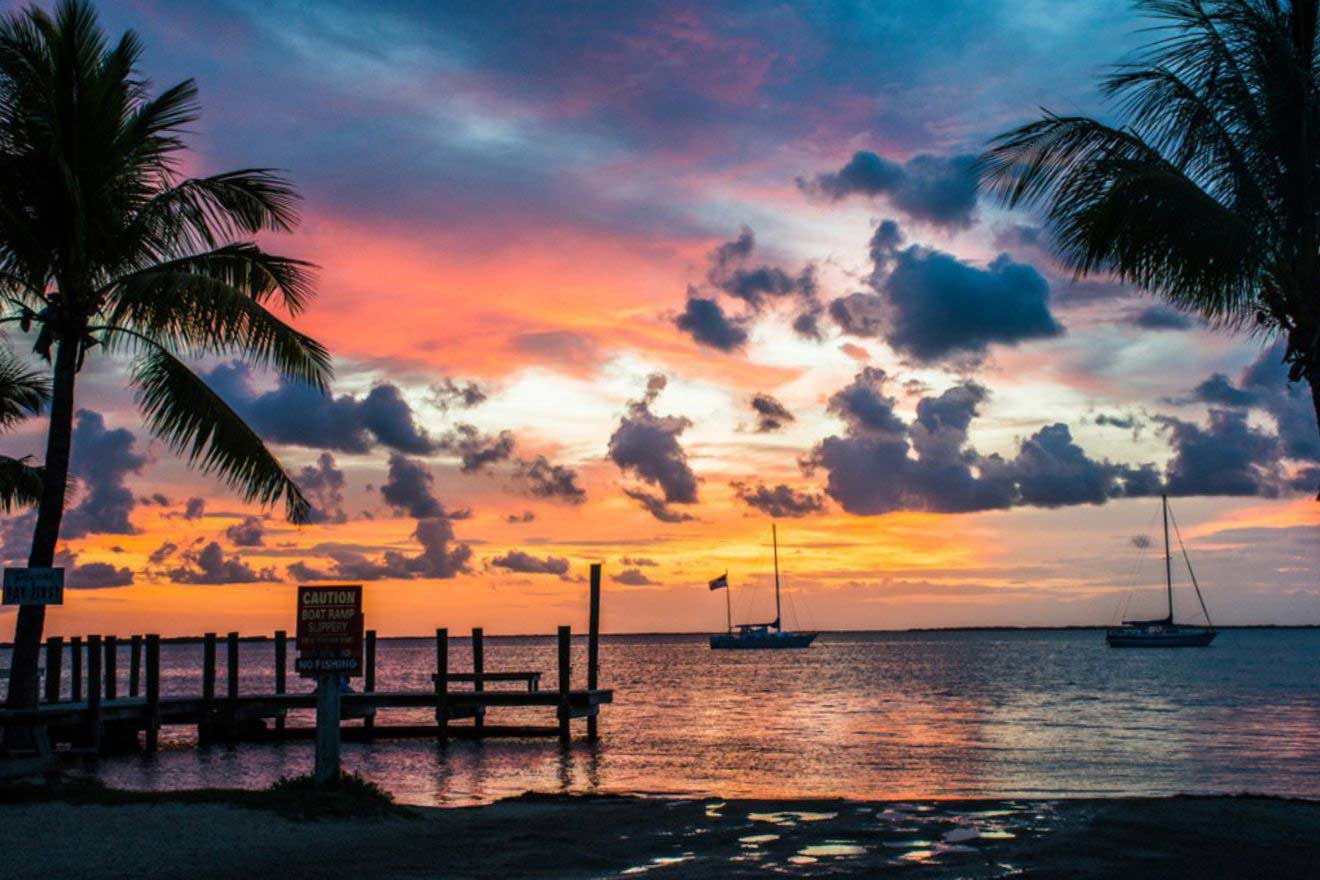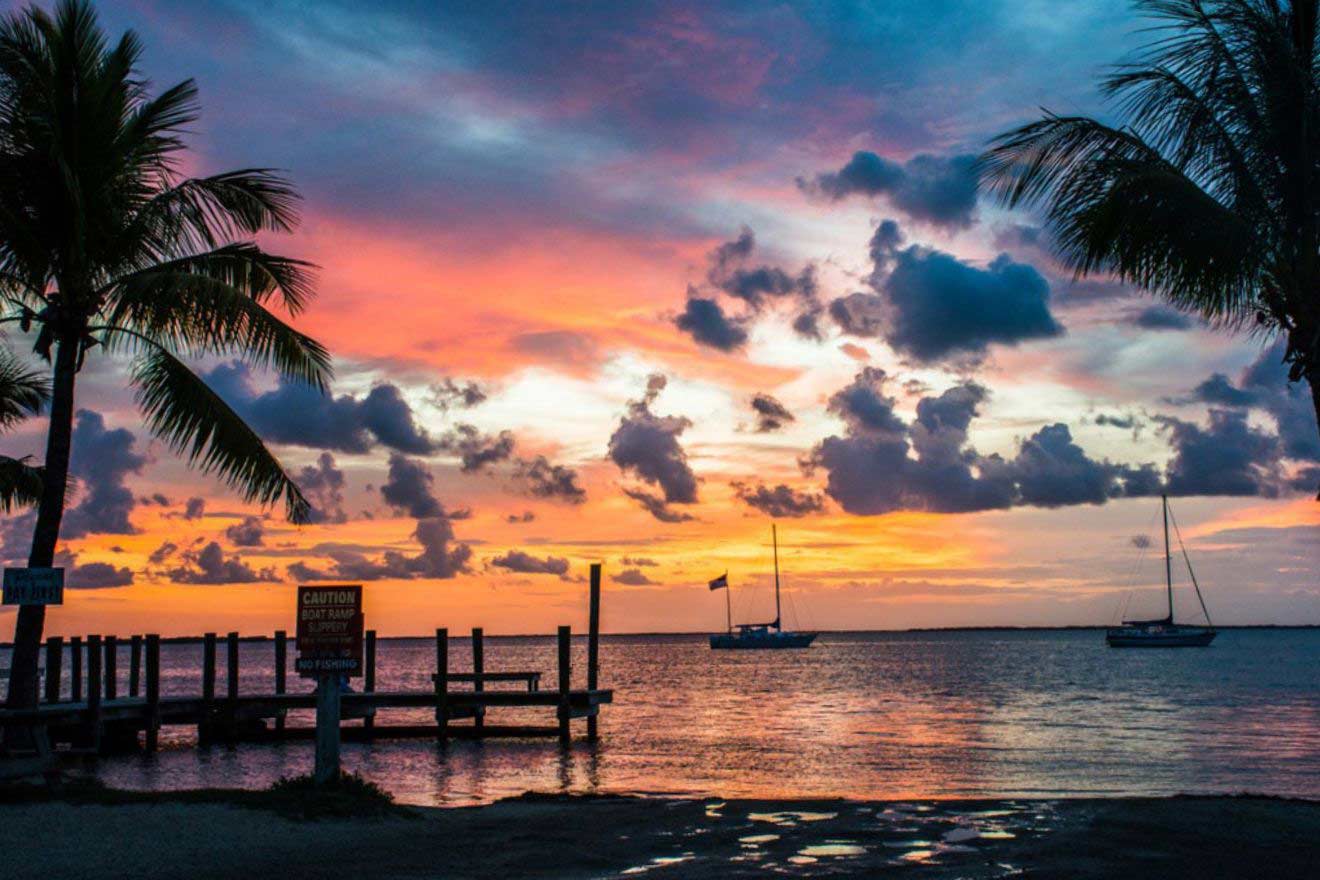 There you have it! The 10 best islands of the Florida Keys. While it's hard to pick the absolute best islands in the keys, this list is a great start.
Truthfully, anywhere you visit in the archipelago will be a beautiful and unforgettable experience. Without a doubt. The Keys are ancient and so so soo beautiful. Whether you just cruise down the Overseas Highway or visit as many Keys as you can fit into your trip, I just know you're going to have the time of your life. An incredible feat of nature, you will never run out of things to do and explore in the islands of the Florida Keys!
In love and gratitude,
Amira G.
---
Pin it for later!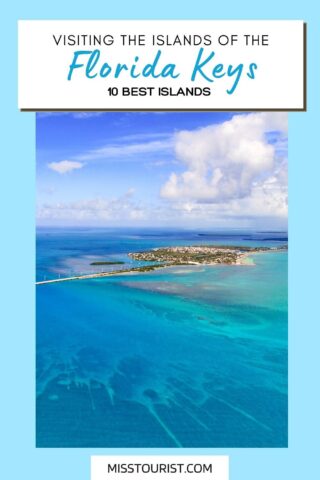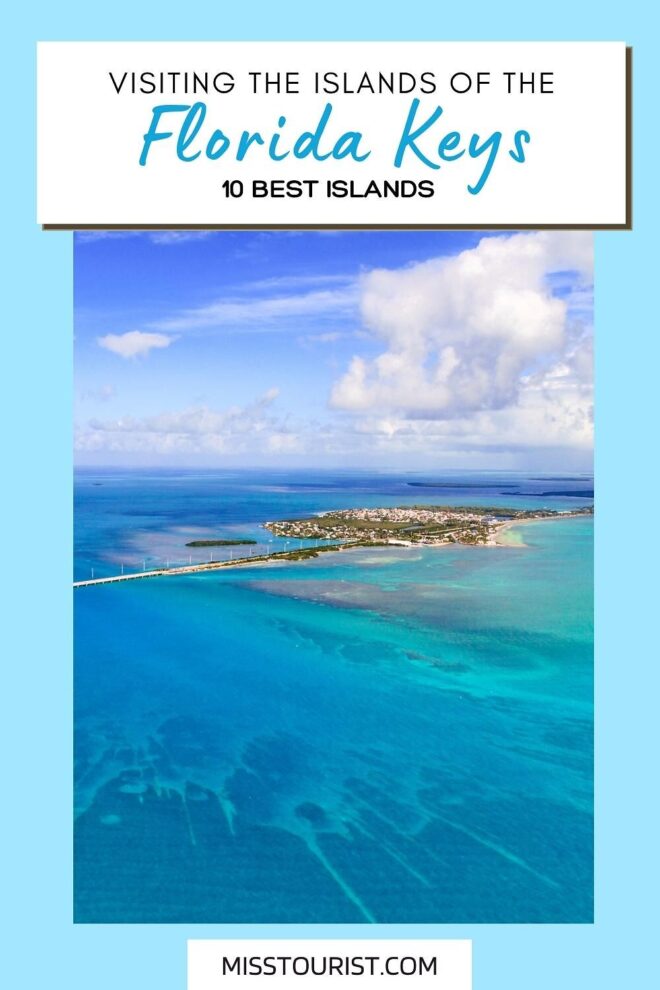 Pin it for later!