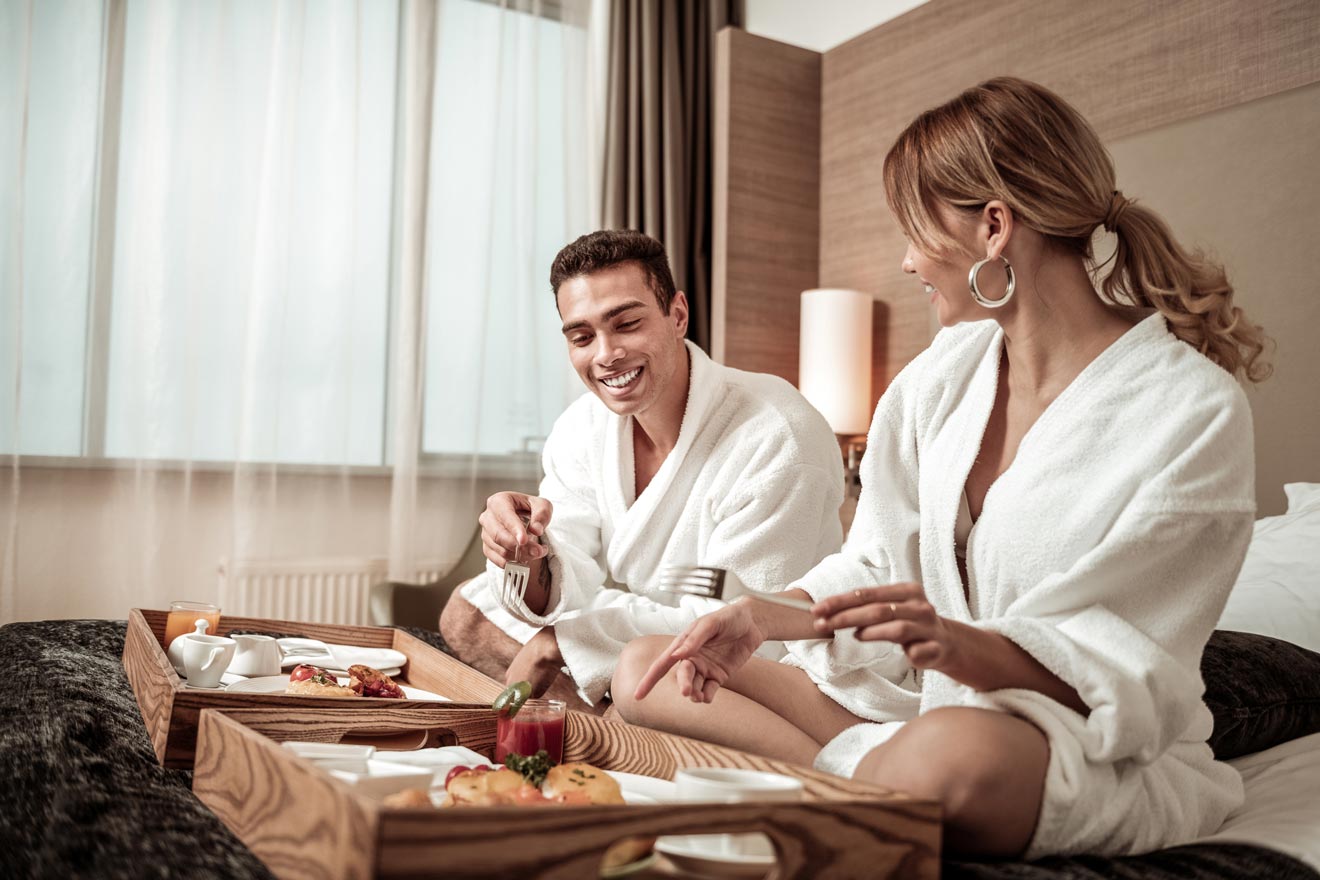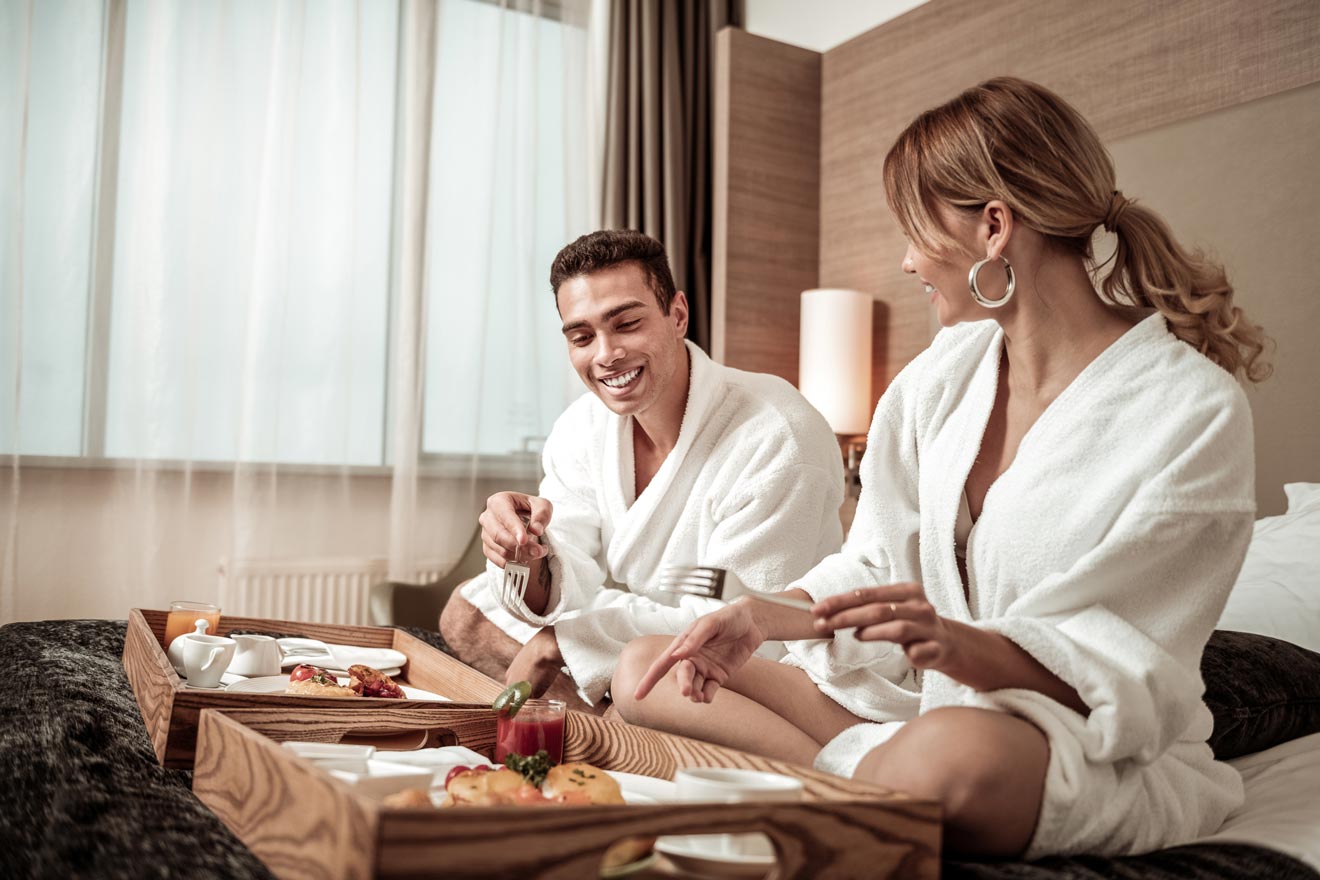 Whether you're planning a surprise getaway for your partner or you're looking for your next trip to Houston together, I bet you'll want to stay at some of the most romantic hotels!
You're in the right place! In this post you'll find some of the best romantic hotels in Houston plus a bonus section with 3 unique vacation rentals for couples!
I've looked on all the websites so that I could offer you places with the most amazing reviews! Marble bathrooms, hot tubs, fine dining restaurants, you name it! These hotels have it all.
And that's why it's super important to book your favorite romantic hotel in advance. Because trust me, it will sell out fast as most of them are so popular.
Alright, I think we're ready to hit the road!
If you are in a hurry
Want to book your spot right now? Then check out the list below it has the best most romantic hotels in Houston:
Luxury (US$400 and up)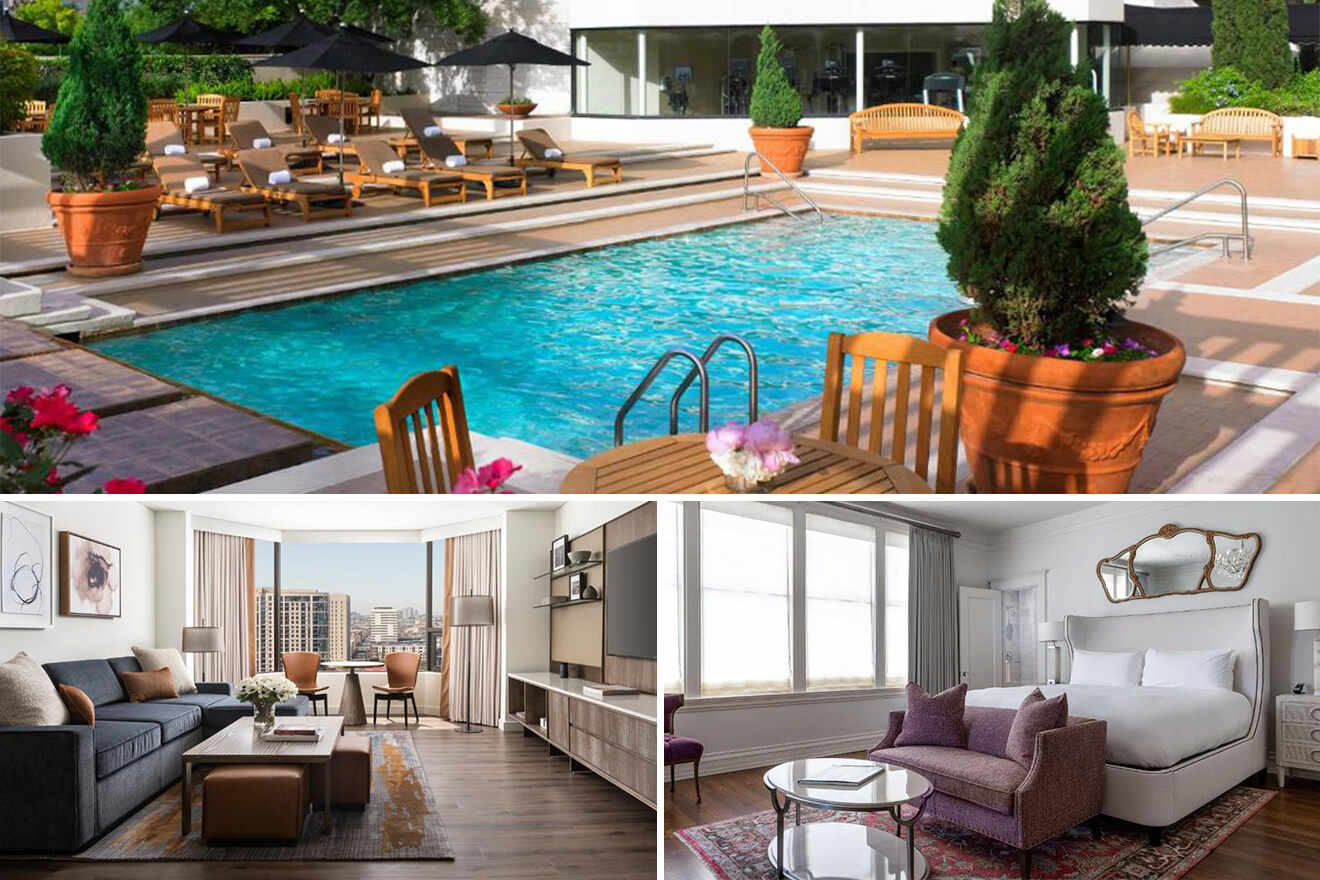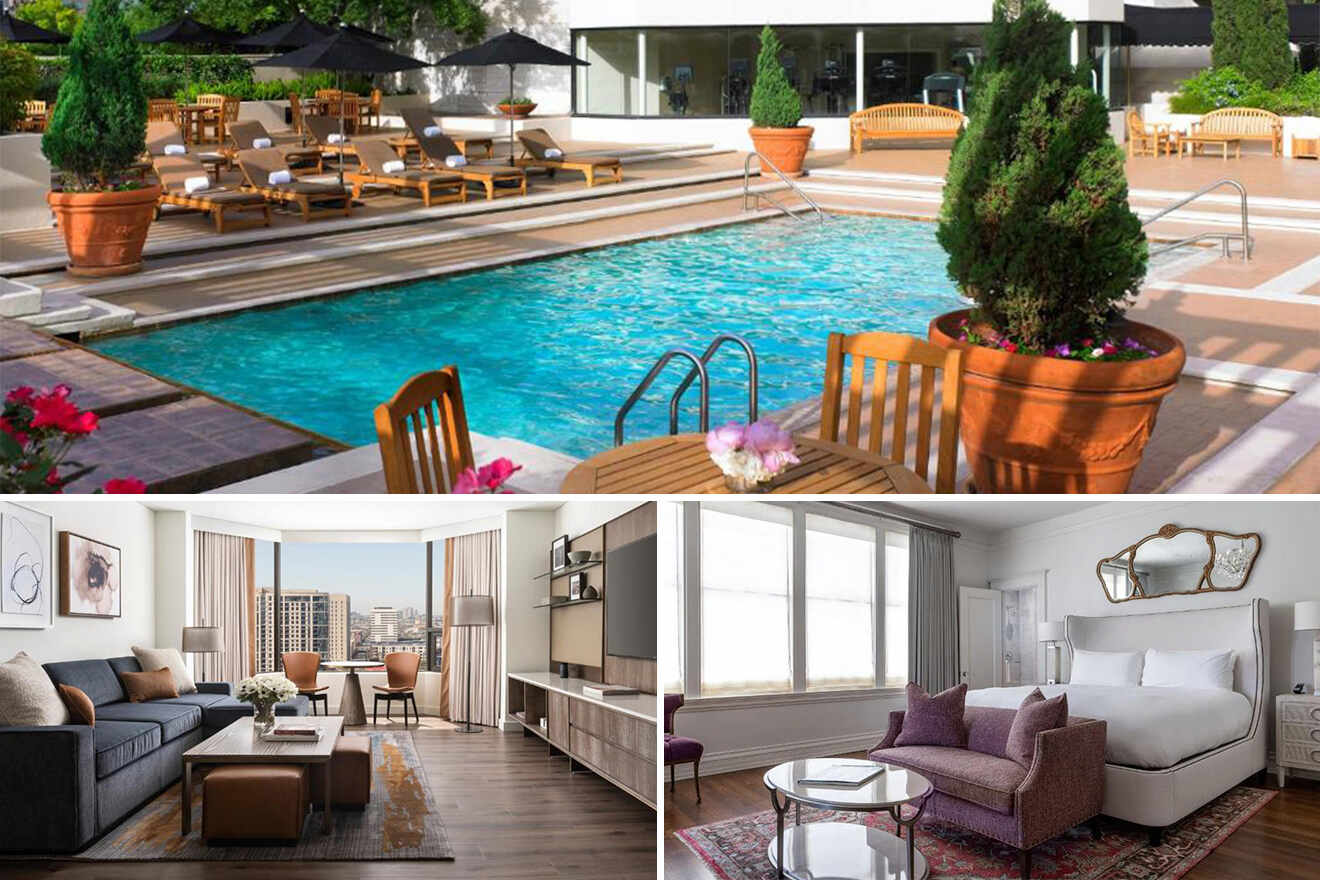 Four Seasons Hotel – Set in Downtown Houston, this hotel is perfect for your romantic getaway! All the spacious guest rooms feature an intimate atmosphere, marble bathrooms, and an elegant living room with great City Centre views. During your stay you can relax by the rooftop pool or hot tub and enjoy a candle-lit dinner at the restaurant, or a drink at the outdoor bar.
The St. Regis Houston – Fancy a day with your partner at the full-service spa of this luxury hotel? Conveniently located in the trendy Uptown district not too far from Memorial Park, this hotel could be your private oasis during your couple's escape in Houston. It has some gorgeous deluxe rooms with floor-to-ceiling-windows, an outdoor pool, and a restaurant as well.
La Colombe d'Or Hotel – Planning your next romantic escape in the super appealing city of Houston? You're in for a treat! Not only packed with endless cultural activities but also with great hotels like this one which has stunning rooms with charming period touches and contemporary decors. The 5-star hotel offers a lovely atmosphere, an outdoor pool, and a fine dining restaurant where you can spend some romantic nights.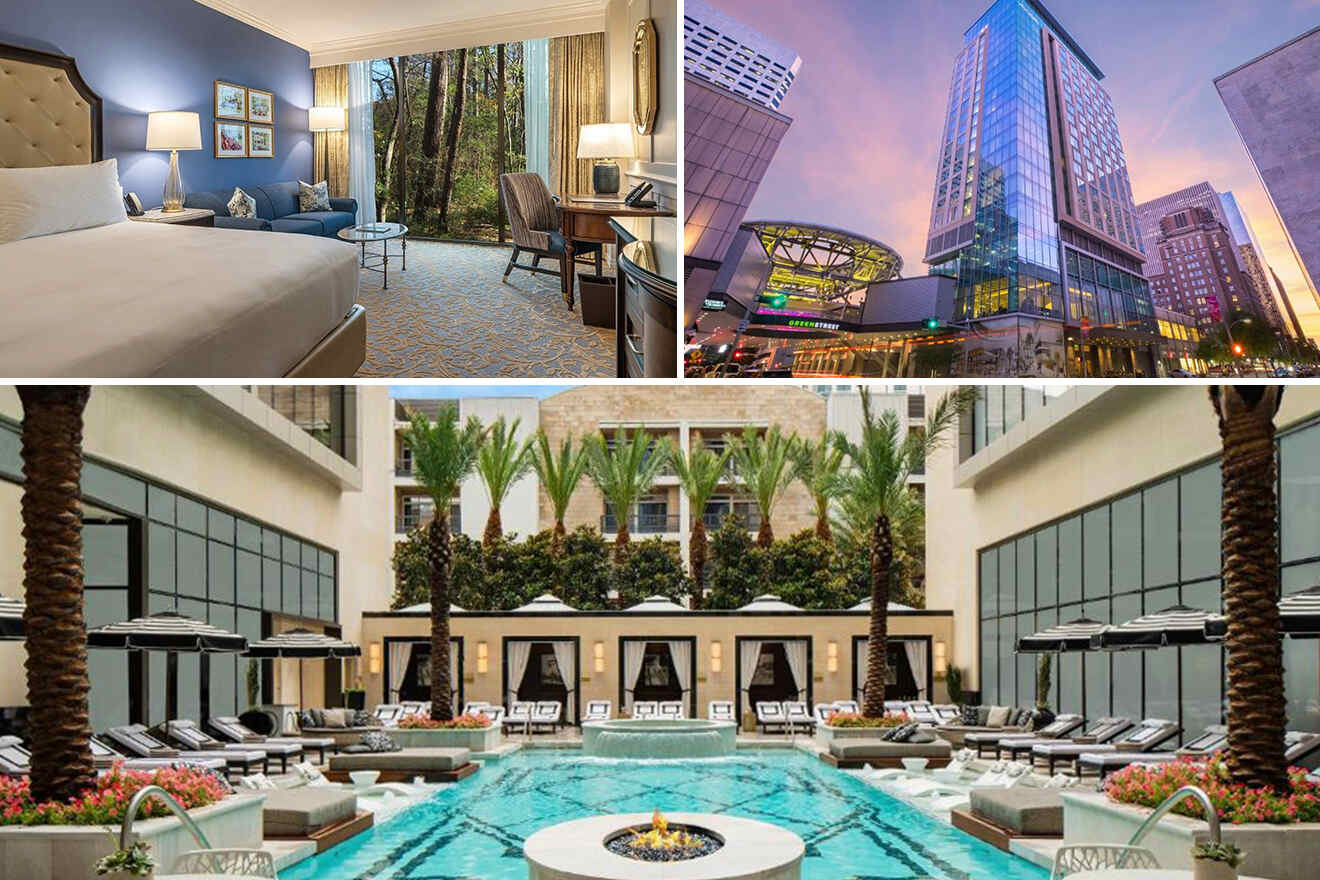 The Post Oak Hotel – This fabulous upscale hotel will become your favorite place in town! The rooms have a very romantic setting including crystal light fixtures, original art pieces, and a marble bathroom. During your stay you can chill in the private cabanas by the outdoor swimming pool or in the hot tub. There is also a fitness center and a spa where you can enjoy a nice couples massage.
The Laura Hotel – Set in Downtown Houston within walking distance of the Toyota Center and the George R. Brown Convention Center, this hotel is perfect for your next romantic getaway. Start your day with a nice breakfast in bed while admiring the city views and then head out to sunbathe by the rooftop pool or relax in the outdoor heated pool after a spa session shared with your partner.
The Houstonian Hotel, Club & Spa – Are you one of those couples who loves spending time together at the spa? If so, then I think this place is perfect for you! The hotel features a spa with 20 treatment rooms, a heated relaxation pool, and a lap pool as well. The rooms are decorated with polished dark wood furniture and have a fireplace where you can enjoy some wine on a tranquil intimate night.
Mid Range (from US$300 – US$400)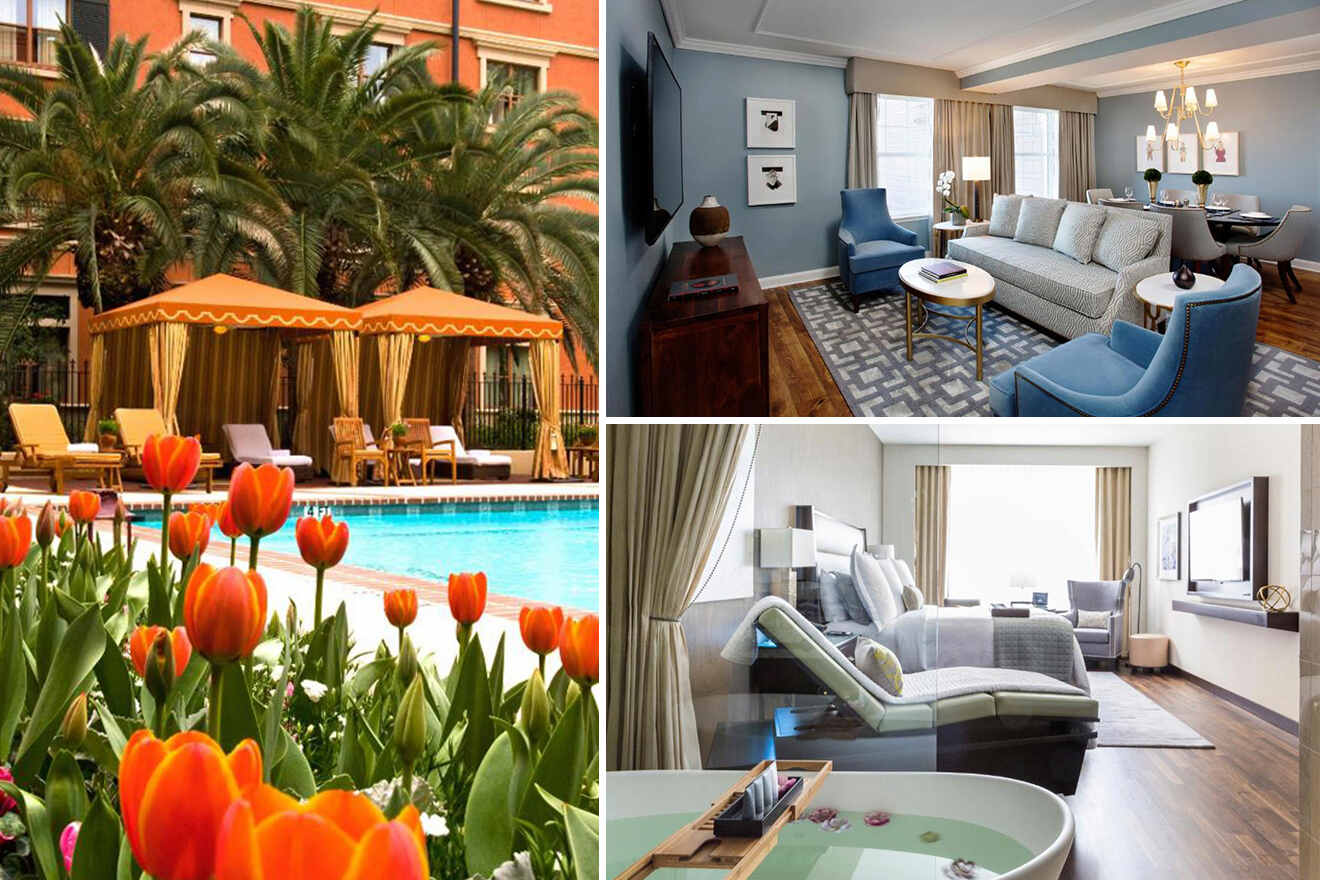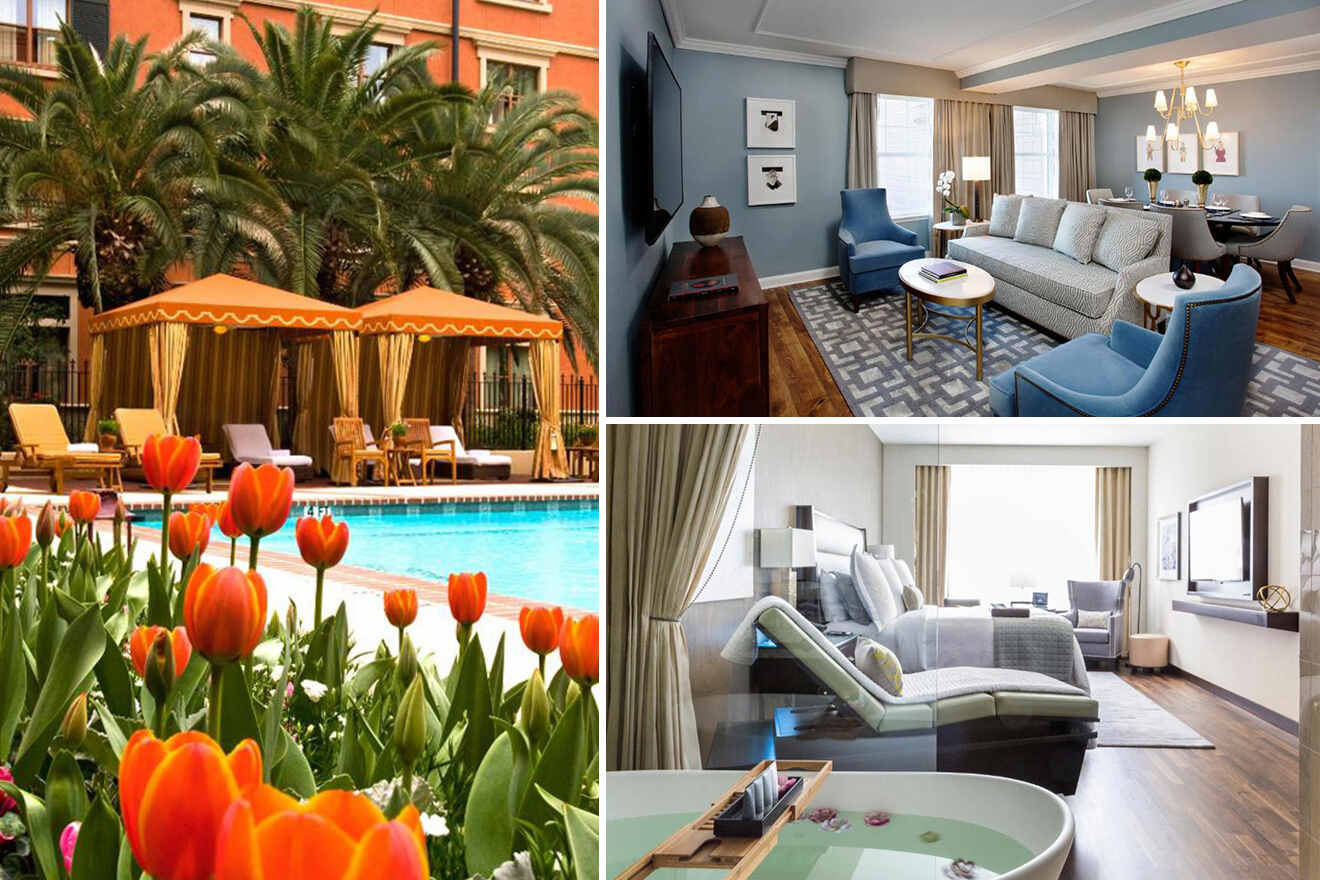 Hotel Granduca Houston – Perfect for couples who love vintage-looking hotels, this boutique hotel offers beautifully decorated guest-rooms equipped with a small kitchen and a deep-soaking bathtub! When you're not out exploring the City Centre or visiting attractions like the Houston Zoo, you can relax by the outdoor pool while sipping on some cocktails and definitely grab a lovely intimate dinner at their Italian restaurant.
The Lancaster Hotel – This place is listed as a Texas Historical Landmark, and you guys will fall in love with it! The elegant furnishings, the atmosphere and its restaurant will help create a fabulous experience for any couple who enters those doors! You can start your days with their complimentary buffet breakfast and then head out to explore the lively Theatre District of Houston, TX and visit the Houston Zoo.
JW Marriott Houston Downtown – This lovely hotel is located within walking distance from the Downtown Aquarium and it's such a great place for your romantic getaway! All the rooms are super comfortable and have an Ipad that you can use to make a spa appointment, order breakfast in bed, or call your valet! Sounds like a dream come true! And there's also a fitness center on-site in case you guys don't want to miss gym day!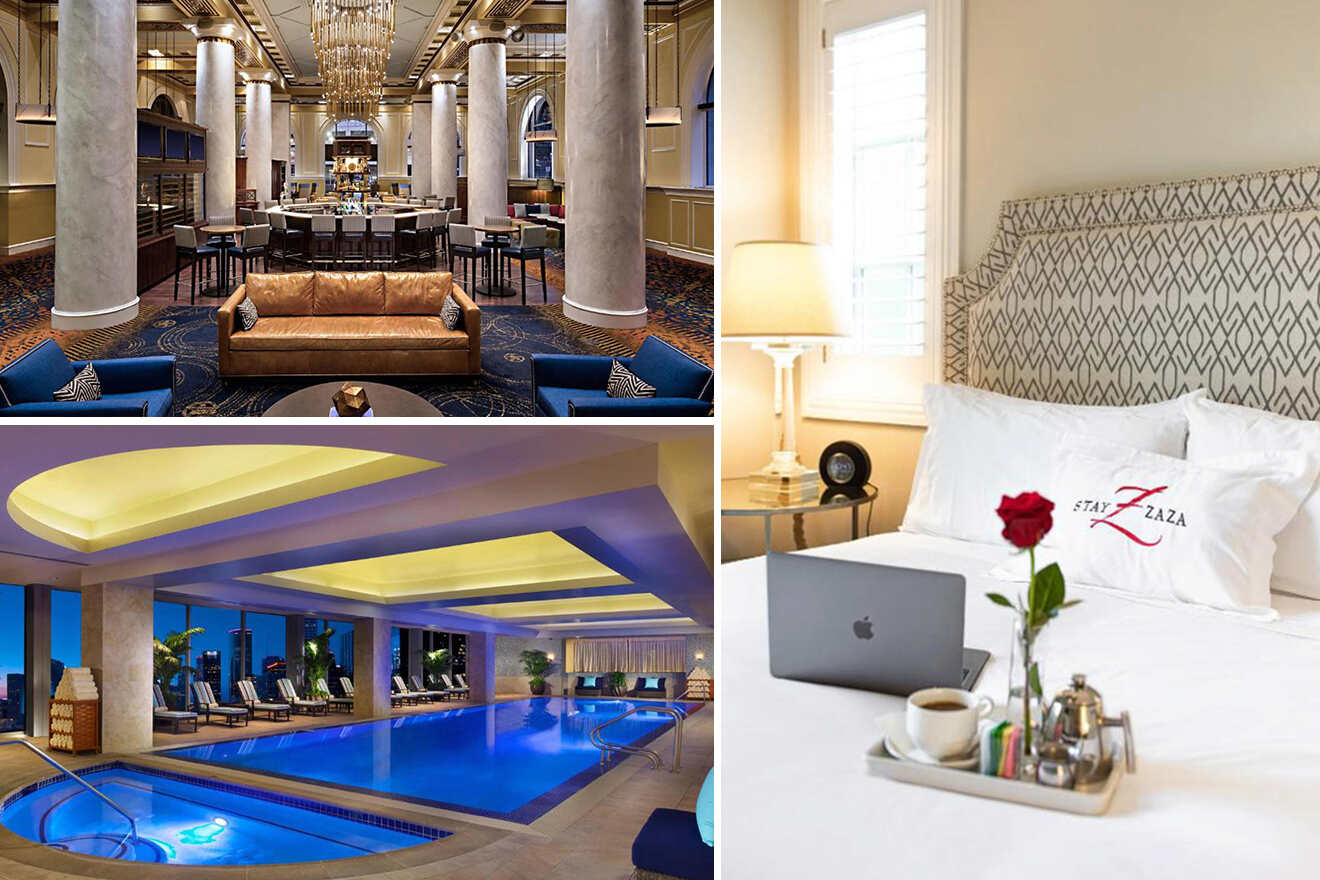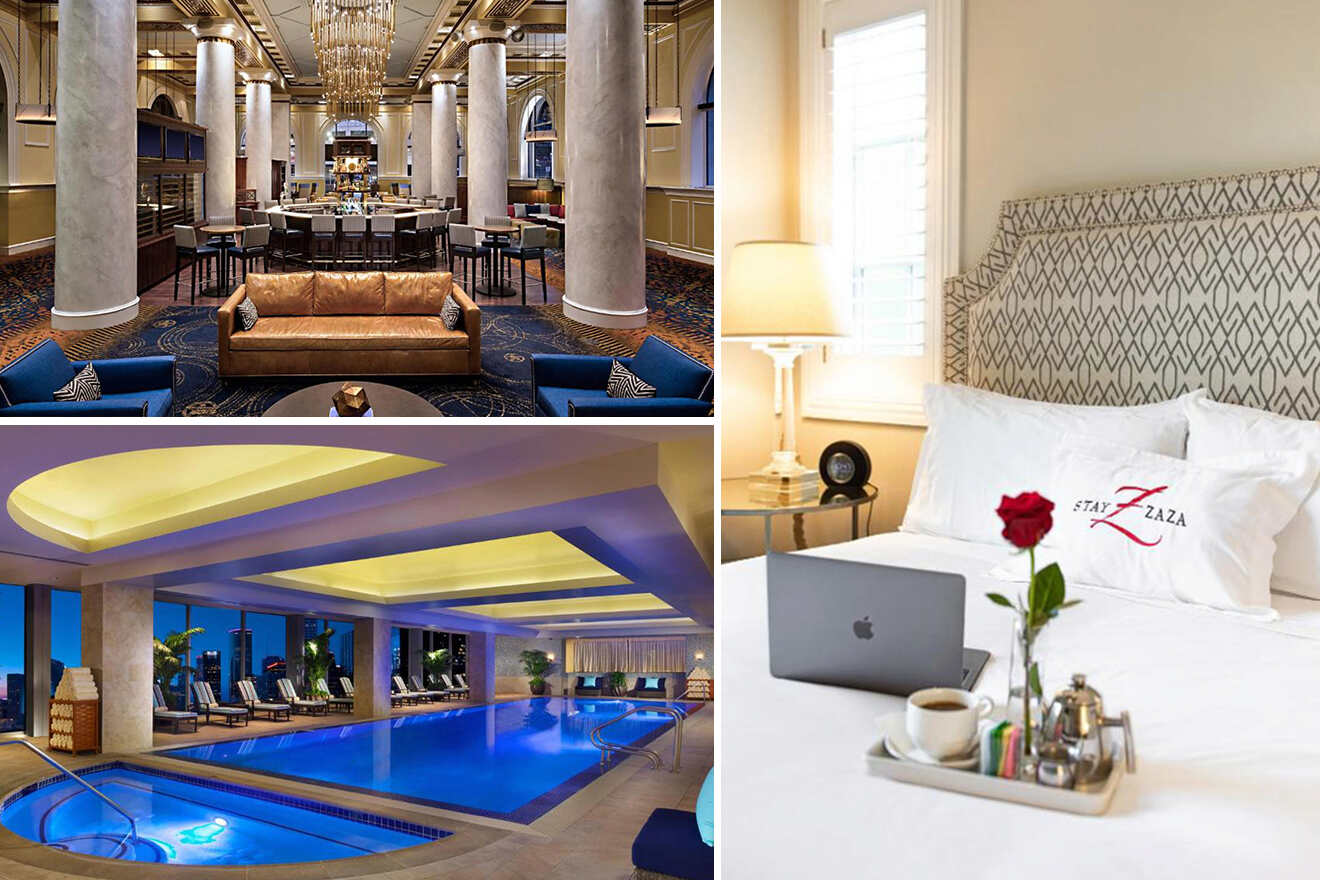 Hotel Zaza Houston Museum District – Loving the stylish features of the pool villas, concept suites, and the magnificent seven suites at this hotel in the Museum District that definitely has that "je ne sais quoi" factor which I'm sure couples will love! Definitely book a dinner date at their award-winning restaurant and enjoy some time, just the 2 of you at their spa center which has a sauna.
Hotel Icon – Did we just land in a ballroom because look at those chandeliers and columns! Well you can definitely pretend that this is your palace and spend a weekend feeling like royals! Set just a short drive away from Minute Maid Park this boutique hotel comes with beautifully-decorated junior suites with city views, a restaurant, and a spa center that offers couples massages.
Hilton Americas – Planning your romantic weekend getaway to Houston, TX? Well, I'm sure you'll need a fabulous hotel and this one is set in Downtown, only a short distance from the Minute Maid Park and other attractions. Featuring modern furnishings and floor-to-ceiling windows, the rooms will offer you all the comfort you need as will the spa which has a lap pool and various treatment rooms.
Budget (up to US$300)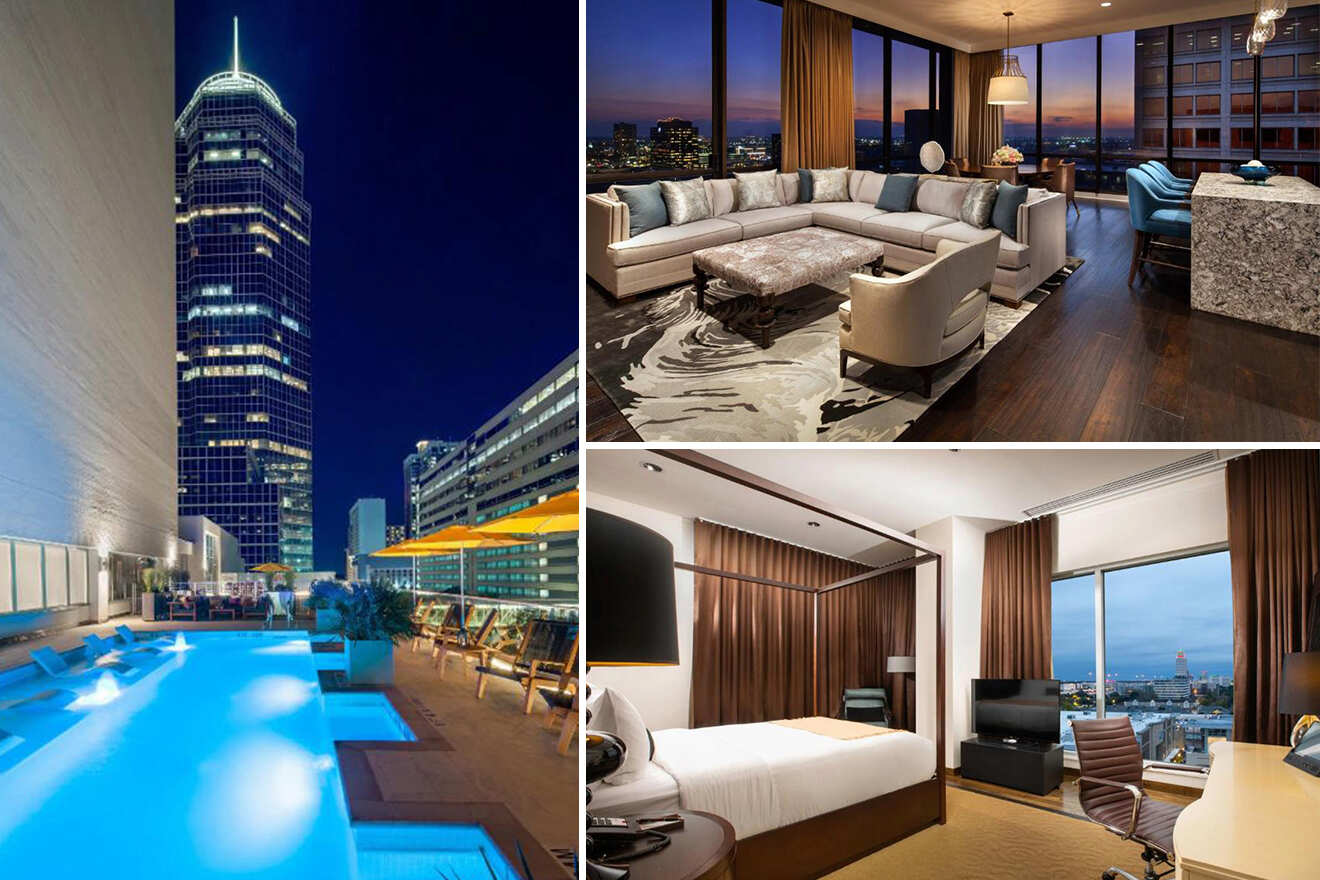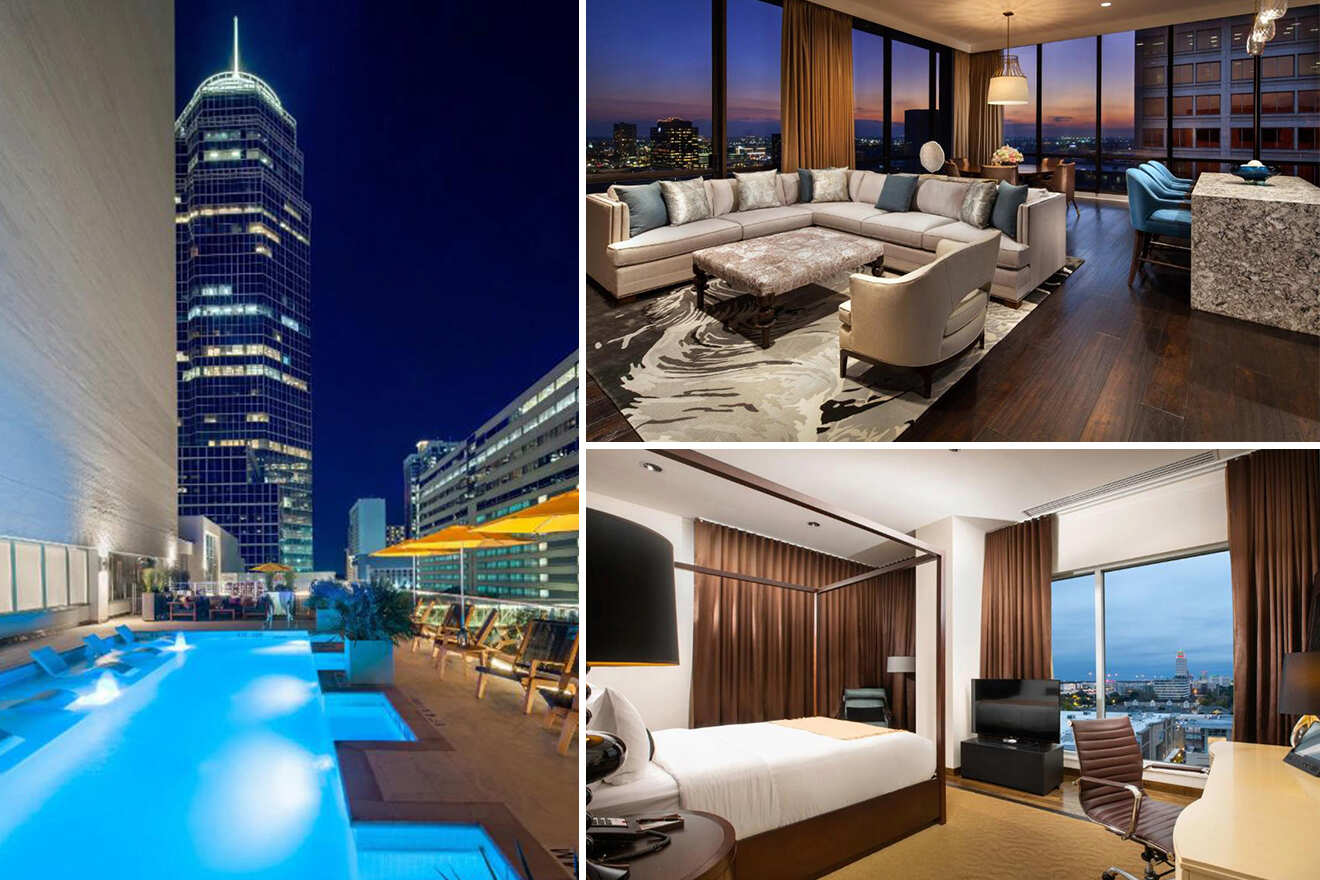 The Westin Houston Medical Center – If you didn't know how to start your couple's getaway in Houston then rest assured because this four star hotel has figured it out for you! They offer lots of fun things like free bikes to explore the city, evening entertainment but also a restaurant where you can enjoy some intimate dinners just for the 2 of you and an outdoor pool with great views of the city.
The Westin Oaks Houston at the Galleria Mall – Any couples who love shopping together here? Well, this cool hotel is actually attached to the Galleria Mall in Houston so you'd be just a minute away from buying your next favorite thing. The accommodation offers simple decor with soft colors and a few modern touches, and it also has an outdoor pool, a restaurant, and a bar on-site.
The Moran – Wake up to the most amazing city views in your room at this modern hotel surrounded by many fine dining restaurants and shops. Enjoy some romantic nights by the fireplace in the outdoor lounge and start your mornings together with a spa sesh and a wake-up swim in their outdoor pool. The accommodation also offers movie nights and live music performances.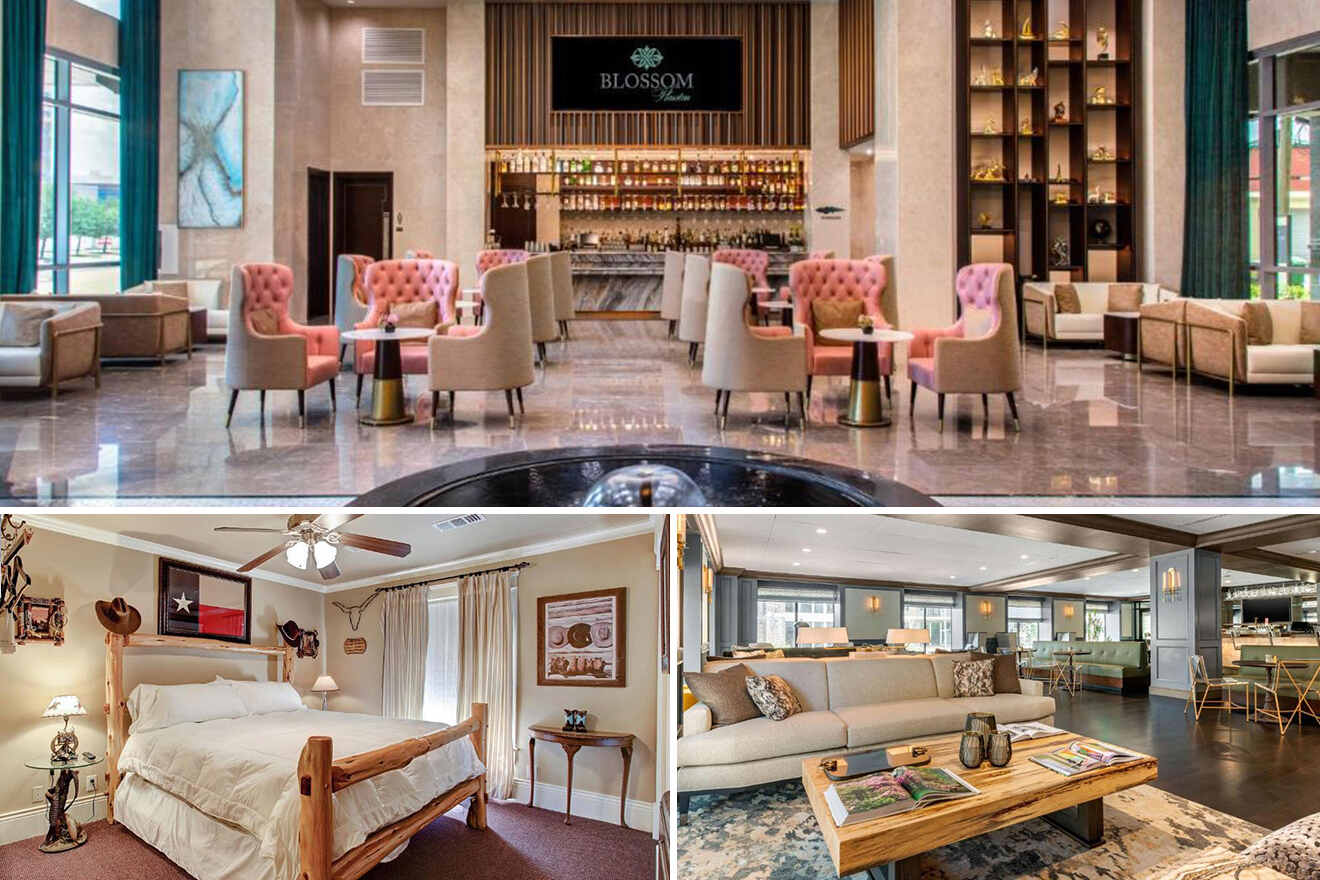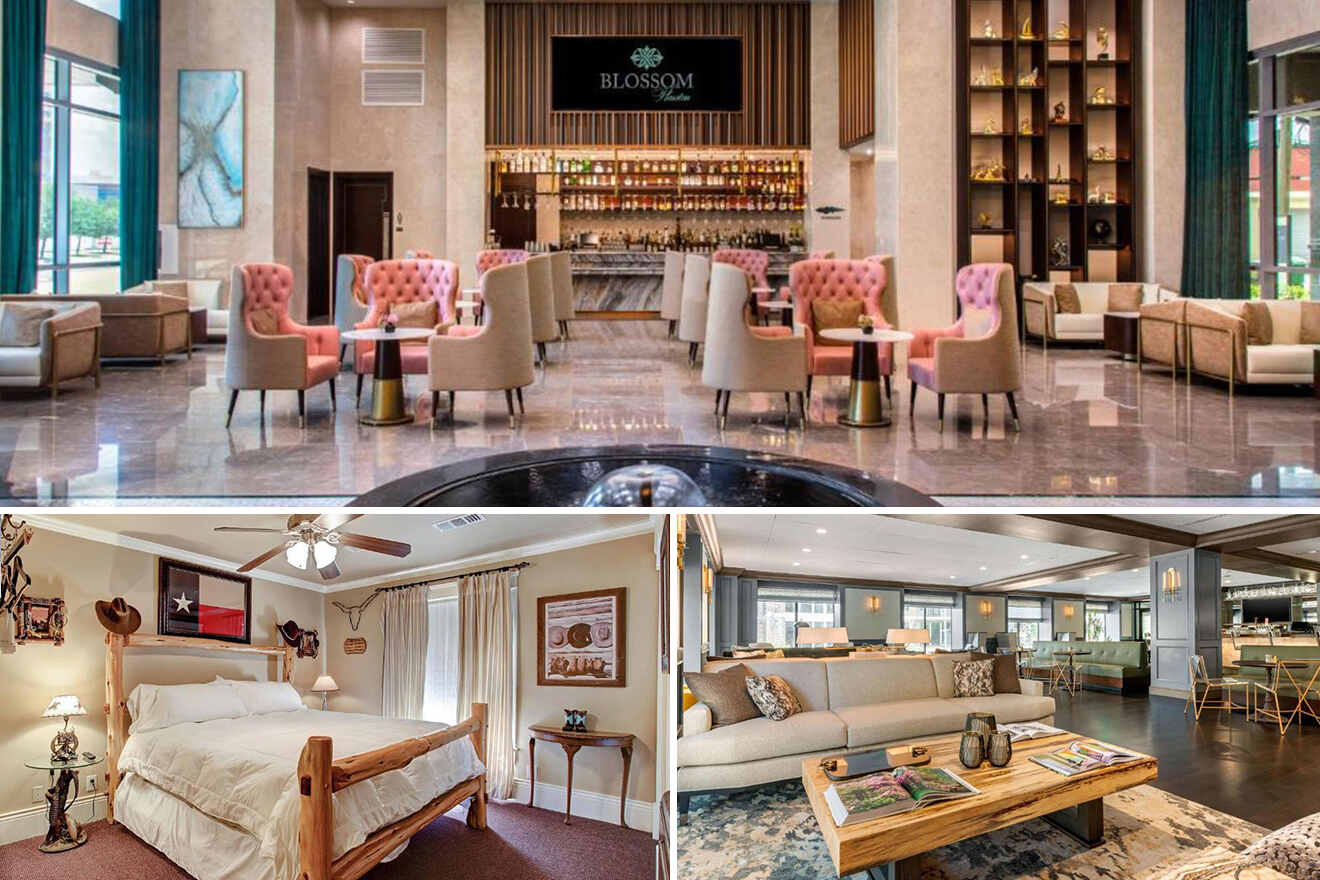 Blossom Hotel Houston – Looking for something a bit more affordable for your romantic getaway in Houston? Then check out this hotel which looks just as amazing as the more expensive ones and that has some cool amenities. Their rooms are decorated with light brown colors and have super big windows. And trust me, you'll love the sun terrace which is just the perfect spot for your morning coffee!
Cambria Hotel Houston – Managed to finally get that holiday together with just the 2 of you? Well, Houston is so fun and it has a thriving foodie scene, a beach (Galveston Beach), and it has some of the most romantic hotels you've ever seen! Just like this one which offers lots of fabulous facilities like rooms with city views, a restaurant and bicycles to rent for those of you who want to explore this exciting city!
Sara's Inn on the Boulevard – How cool is this place which is just a 30 min drive from Houston Intercontinental Airport? I love their vintage decor which will make you guys feel as if you've landed on a movie set! The rooms are super colorful and decorated with antique furnishings. Set in a quiet area, the bed and breakfast is perfect for those who seek a more tranquil stay in Houston.
BONUS: Most romantic vacation rentals in Houston
I know for some the perfect romantic getaway includes a night at a luxury five or four-star hotel that offers a valet and breakfast in bed! But I also know that there are many of you who'd rather spend a few days in a private vacation rental and have the whole place for yourselves!
If that's the case then I think you'll love this bonus section where you'll find the top 3 romantic VRBOs in Houston: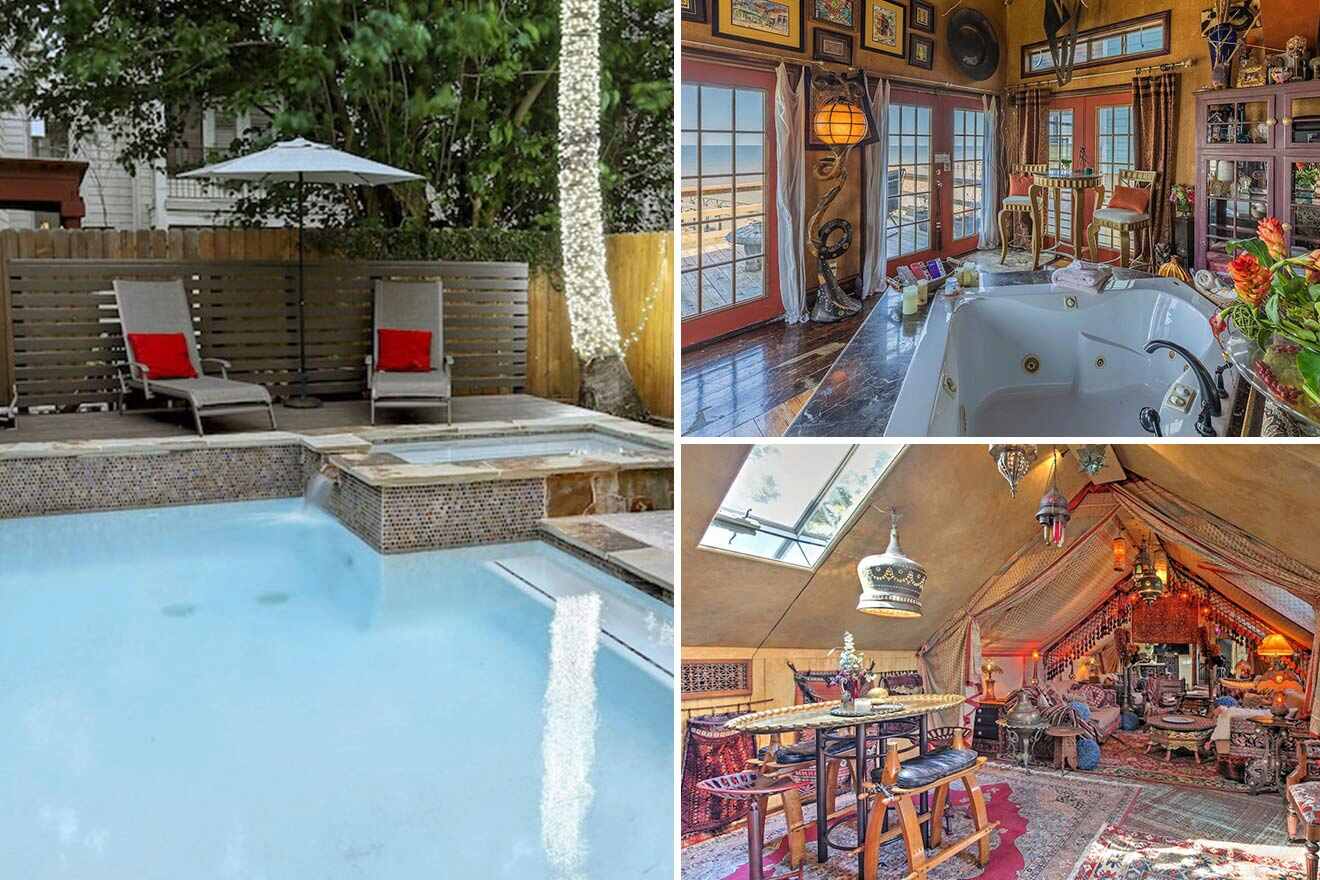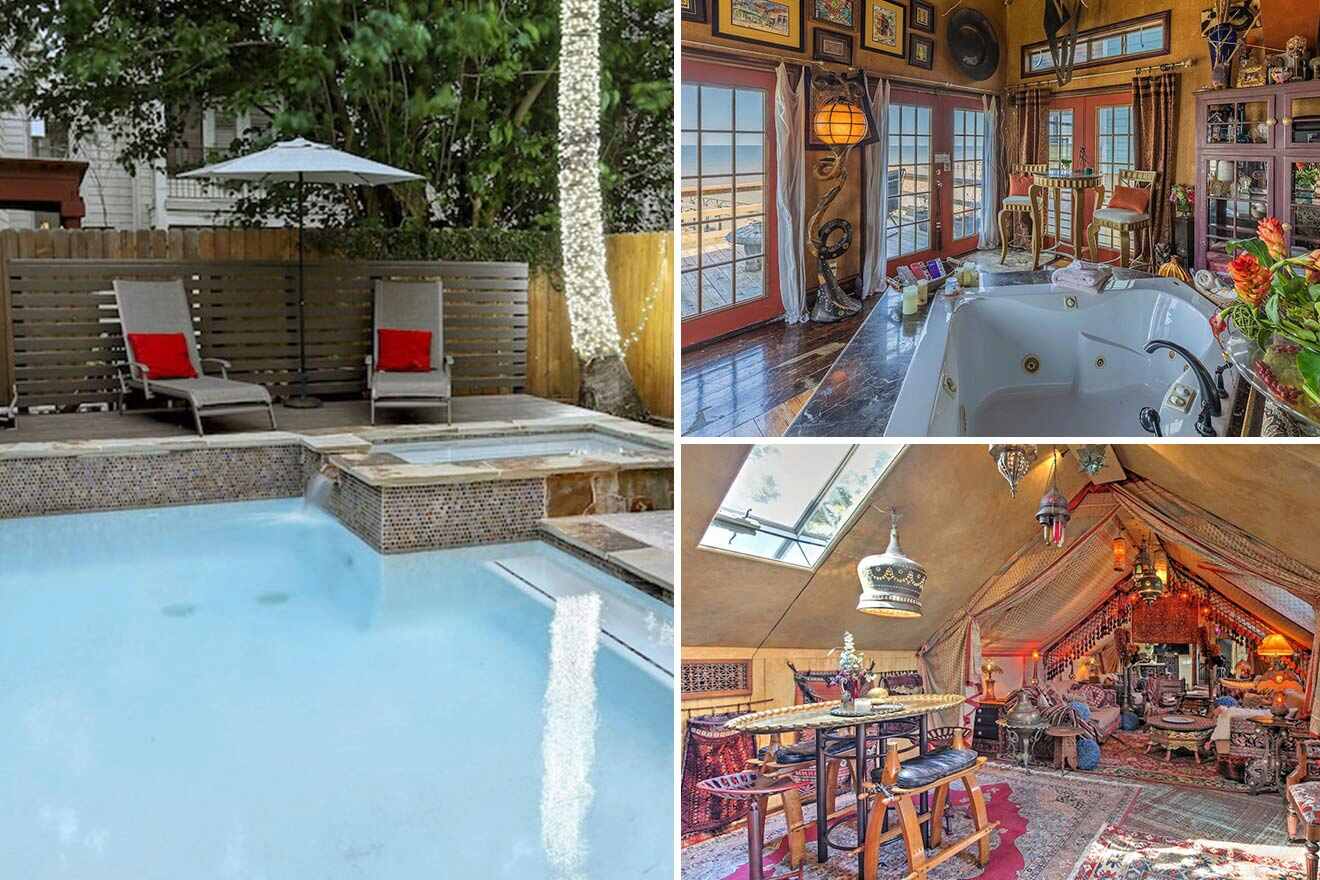 Luxury: Modern Townhome – Set only a short walk from Memorial Park and the Arboretum & Nature Center, this awesome place to stay in Houston offers a heated pool and a hot tub! Plus it has all the space you and your partner will need and also a kitchen
Mid Range: Dreamy Cottage – Can't say no to such a stylish Bohemian place that has a swimming pool! This little cottage will make you feel as if you've just arrived in Morocco and it will offer you all the privacy you need!
Budget: Waterfront Suite – You'll fall in love with this cozy place in Houston that has a one-bedroom suite, a bathroom, and a dining area. Enjoy a romantic dinner at home while admiring the stunning waterfront views
FAQs about romantic hotels in Houston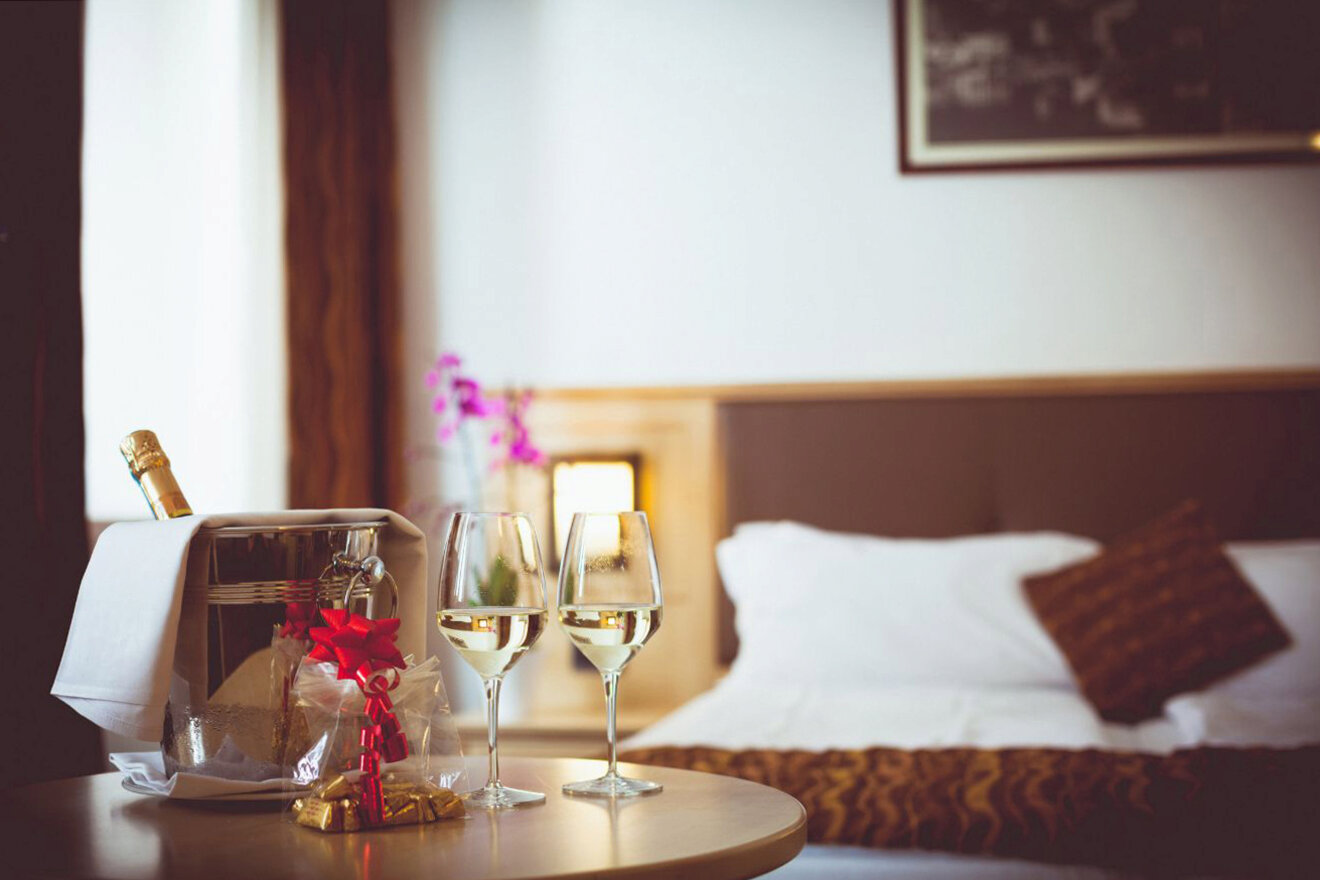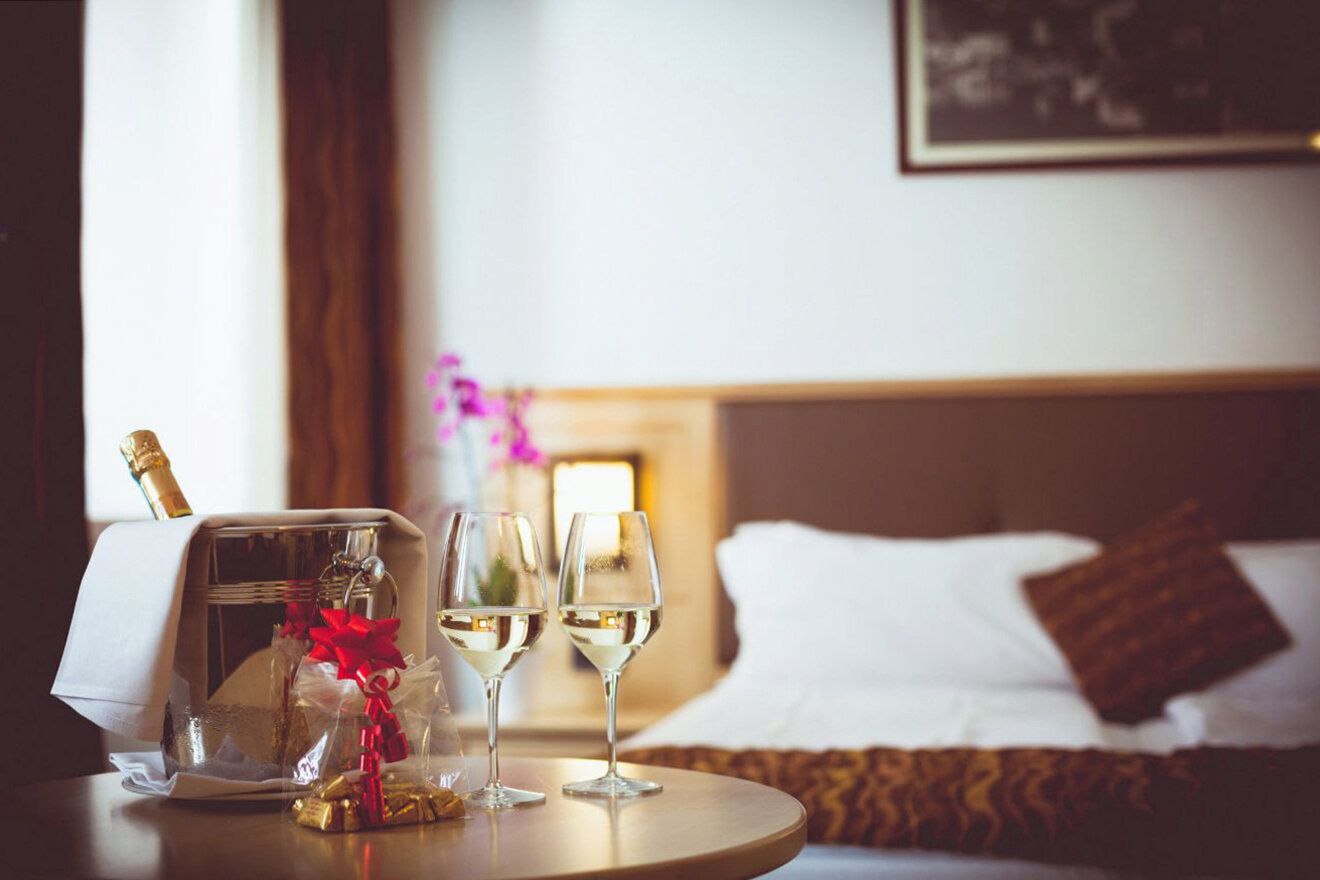 🌹 What are the best romantic hotels in Houston?
🥐 Do any romantic hotels in Houston offer free breakfast?
Yes, The Lancaster Hotel is one of the hotels in Houston, TX that offers a complimentary breakfast for their guests.
♨️ Which are the best romantic hotels in Houston with jacuzzi in the room?
Hotel Icon, which was once the Union National Bank HQ, is one of the best romantic hotels in Houston that has rooms with a jacuzzi.
🌆 What is the best area to stay in Houston?
Downtown is one of the best areas to stay in Houston, TX! There you'll find lots of attractions like Downtown Aquarium and some of the most romantic hotels in town!
Conclusion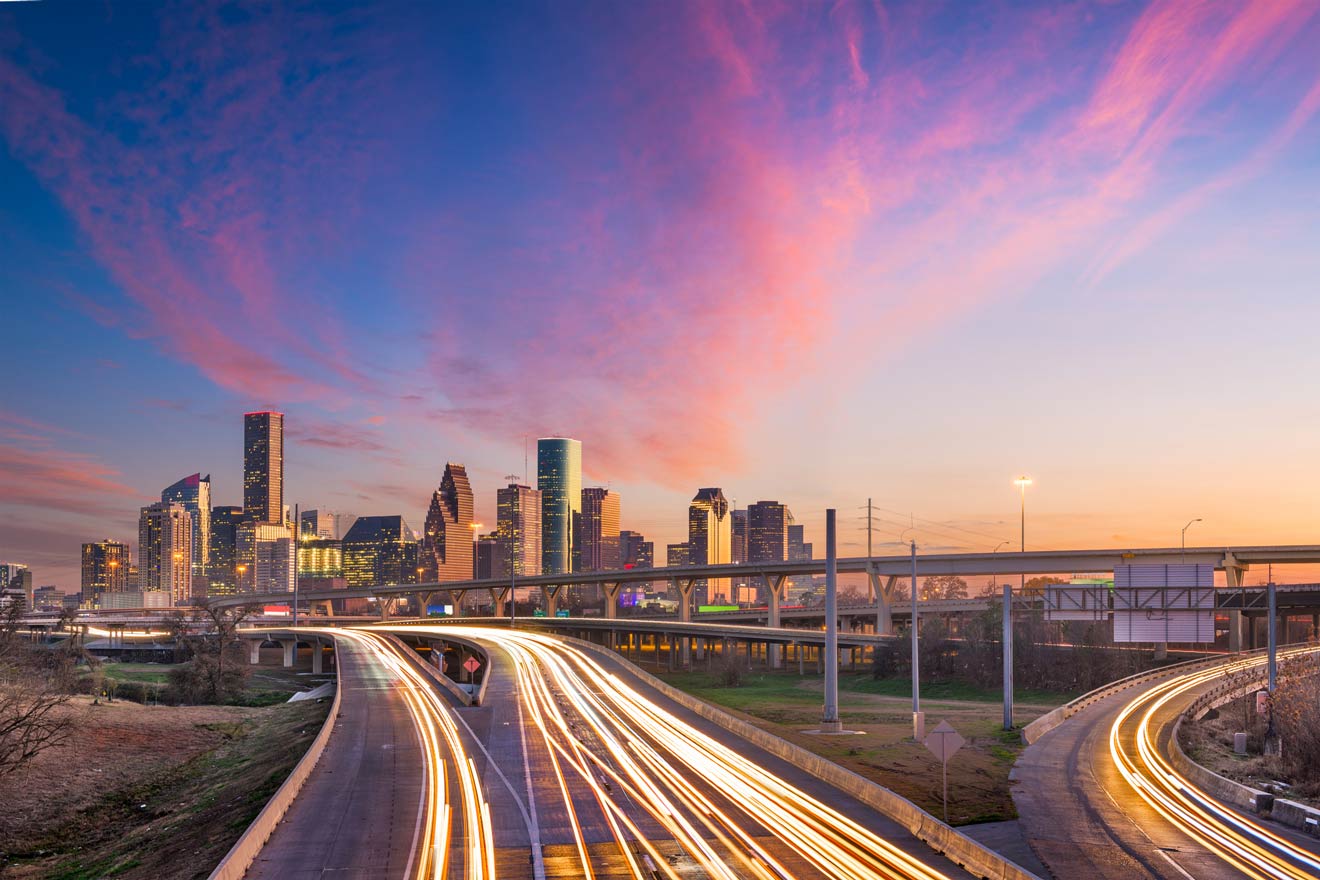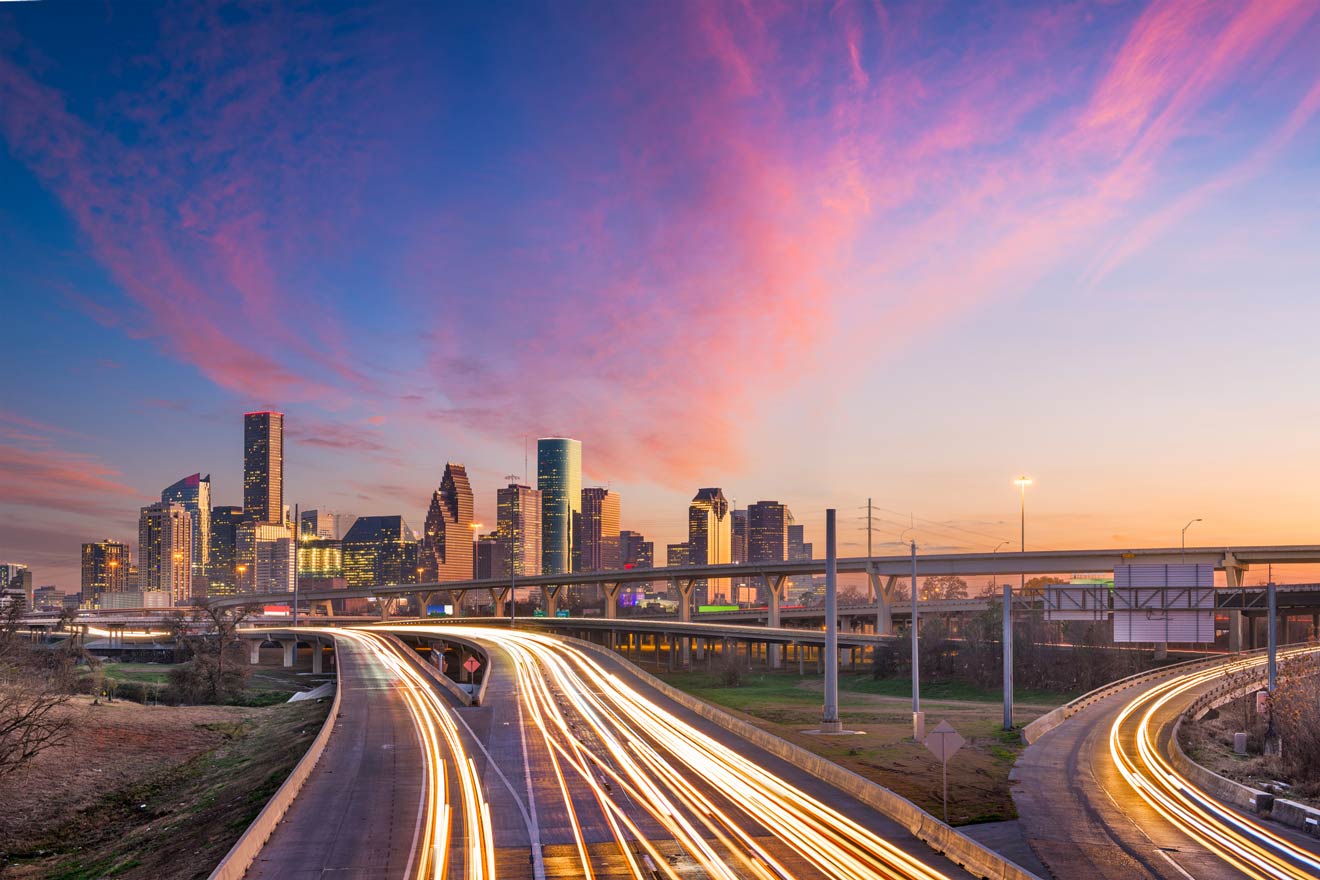 Are you as impressed as I am by these amazing Houston hotels?
Now that we've seen this long list of the best romantic hotels in Houston, TX and also some cool vacation rentals for couples, we can wrap it up!
But don't worry, I won't leave today, without offering my top 2 favorite options! I'm sure those who are still not sure which one to pick will find this super useful:
Four Seasons Hotel Houston – Spend some unforgettable days at this hotel that has rooms with marble bathrooms and a rooftop pool
Hotel Granduca Houston – One of the best hotels in Houston that offers rooms with a deep-soaking tub and a restaurant
There you have it! The best hotels in Houston for your couple's getaway!
As I mentioned earlier, don't forget that these places are super popular which means that most will sell out fast. So if you've found your favorite I recommend booking it right away!
Alright everyone, enjoy your romantic trip to Houston! And if you've got any questions, you can leave me a comment below and I'll answer it as quickly as possible!
Safe travels,
Victoria
---
Pin it for later!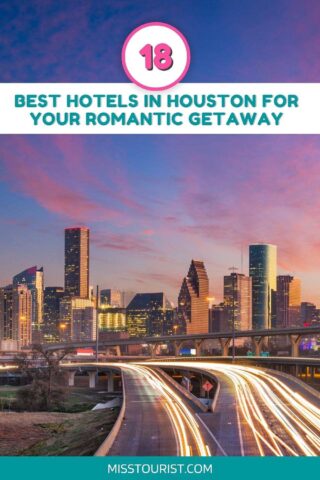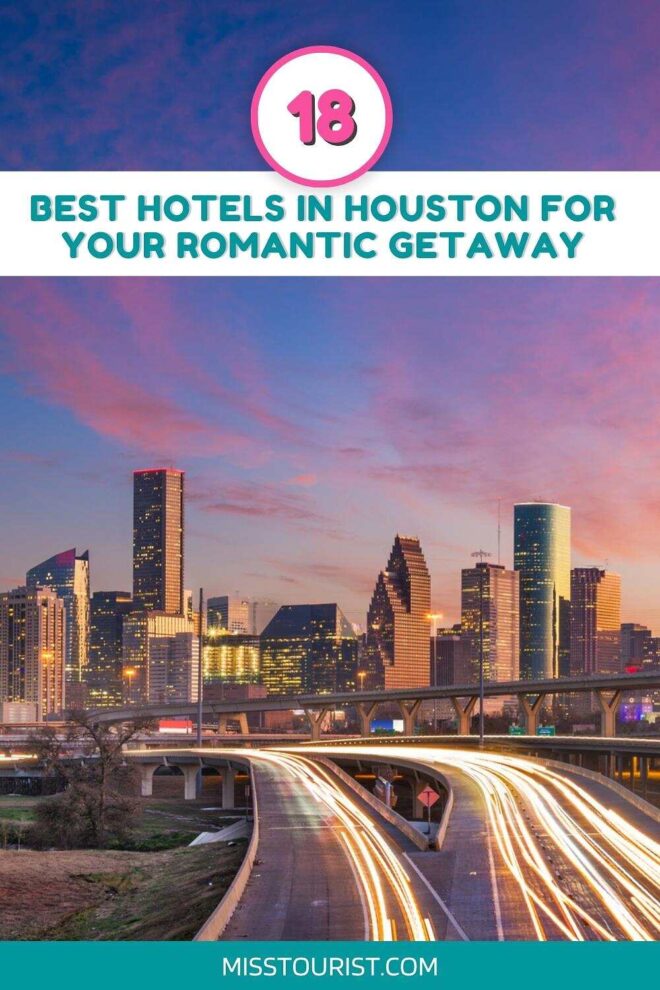 Pin it for later!